Today is our seven-year wedding anniversary, and although I don't usually share a lot of personal photos on my blog – I thought I'd make an exception today.   😉
Here's the much abbreviated version of our story:
In February 2004, my husband and I were set up on a date by mutual friends.  We were acquaintances but had never really spoken, and after that first date I think we were both smitten!  After a few months of dating, I moved across town to be closer to him.  In July 2005 we got engaged, and on June 17, 2006 we were married!  Like most couples, we've been through a lot in the past seven years and have learned so much about each other and ourselves.  We don't have the "perfect relationship" but we're both committed and willing to work on our marriage, which is SO important.  (I also must add that I have amazing, supportive in-laws!)  We have been blessed with two healthy, beautiful sons and are truly thankful for the life we're living.
A few of our engagement photos: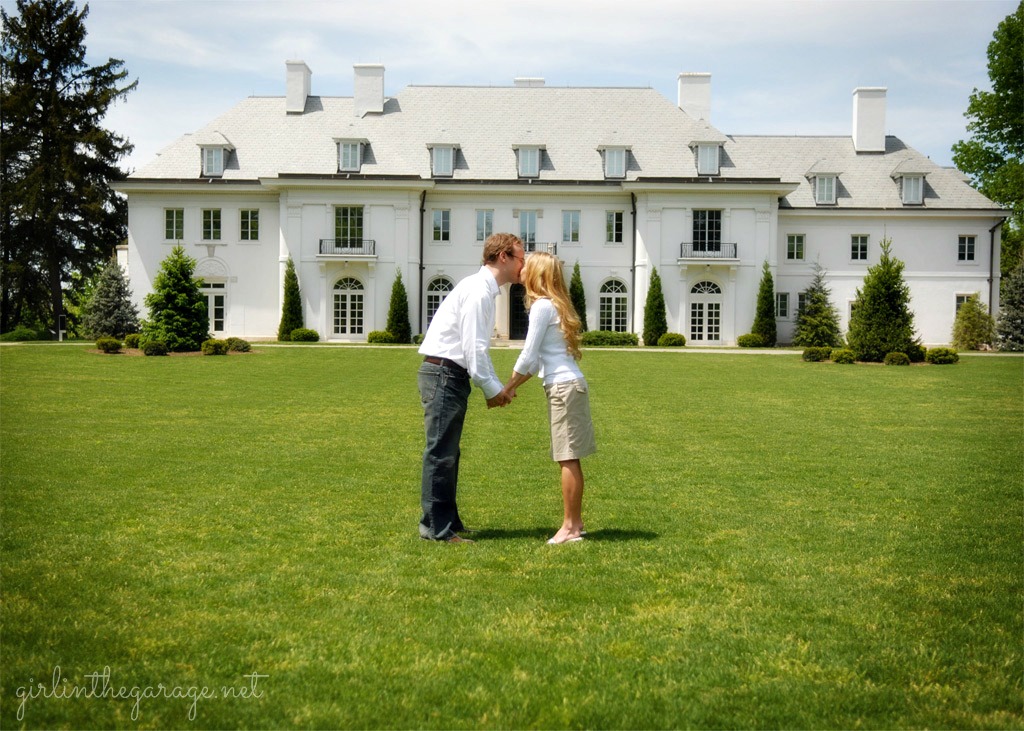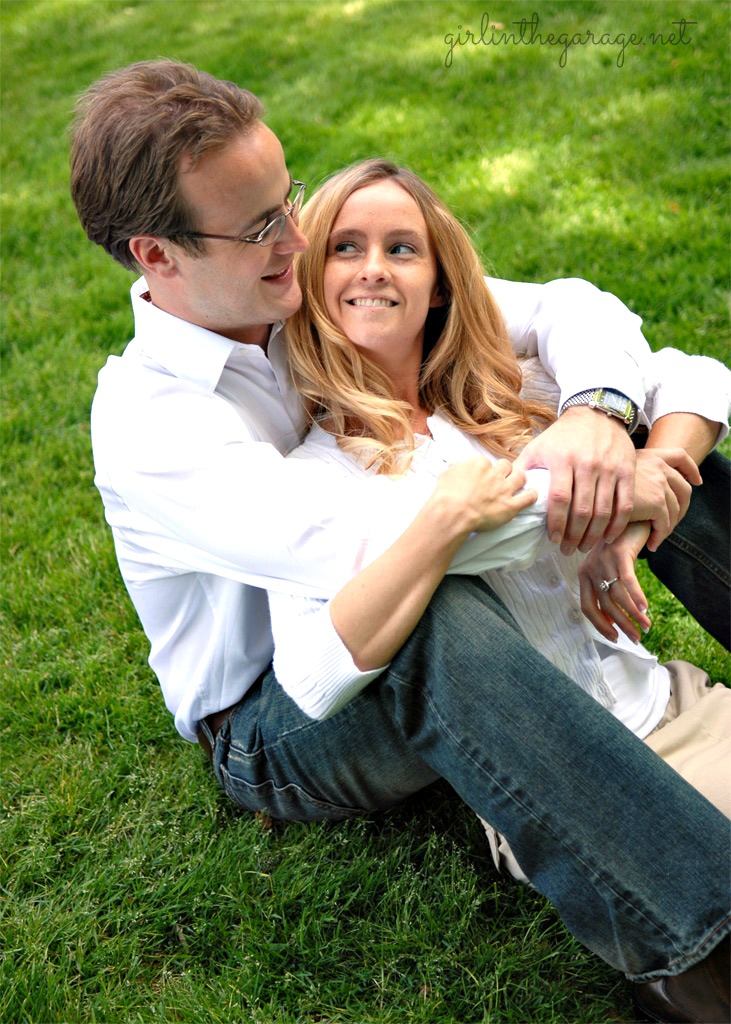 Some photos from our wedding album: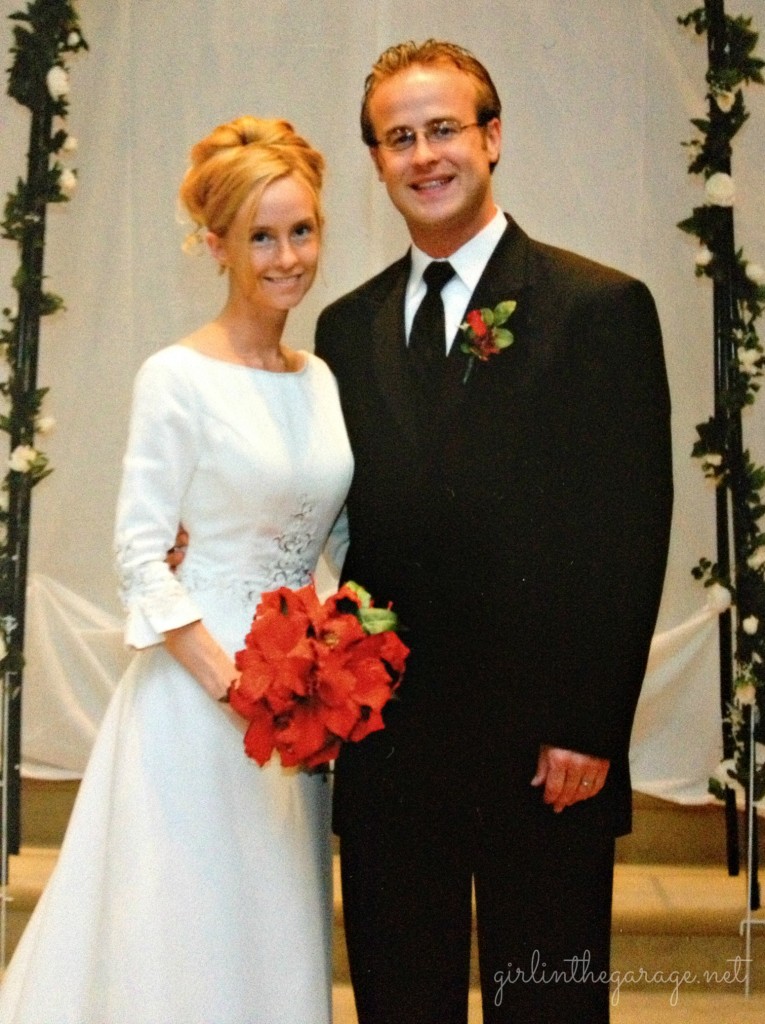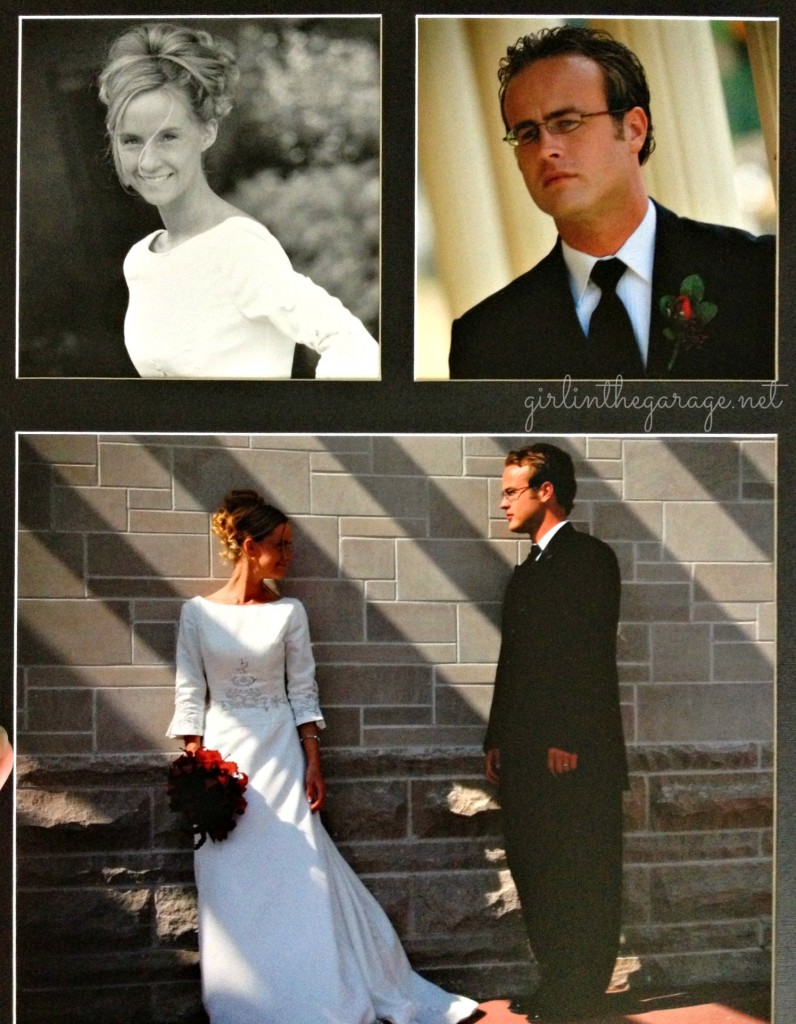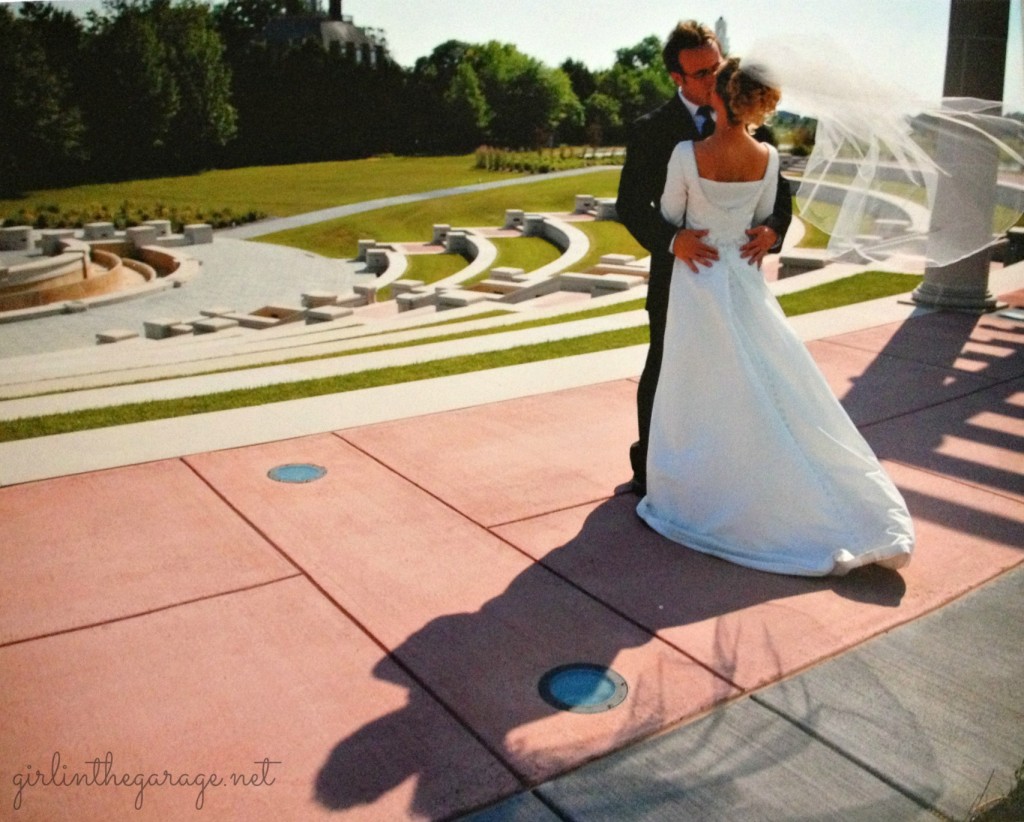 Fast forward seven years: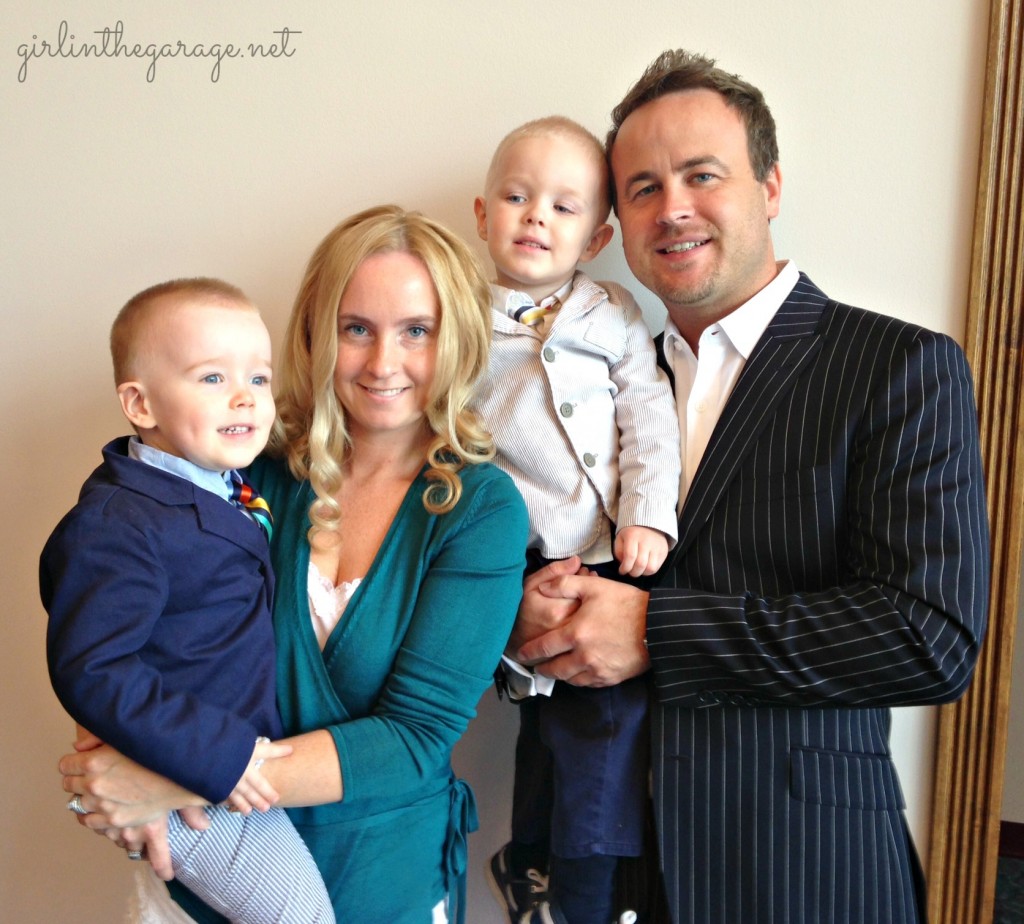 I'm so blessed to have a husband who loves me, provides for our family, and who is a loving father to our boys.
Happy Anniversary honey!
<3 Jen
Join the GITG Community
When you join this thriving online community of 90,000 creative souls, you'll be inspired to discover hidden artistic talents and learn skills to boldly face DIY projects with confidence.
You'll also receive my free guide "Just Paint It: 7 Tips for Transforming Furniture with Confidence."