(Psssst: Did you know that I'm hosting a huge giveaway to celebrate my 1st blogging anniversary?  Click HERE to enter to win one of 2 awesome prizes through 9/14!)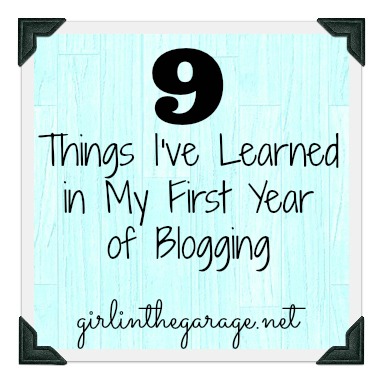 First of all I have to say that there is NO way I could sum up everything I've learned about blogging in one post.  HTML tips, photo editing tools, social media tricks, how to run giveaways, writing guest posts, setting up ads, the list goes on and on.  It takes a ton of research (and trial-and-error) to run a blog and see some growth.  Today I'm sharing some things that everyone starting a blog really needs to know- or if they've been blogging a while and are feeling confused or burned out.  I hope this gives you some encouragement!
Be Patient
1. Search Engine Ranking
When I started blogging, I constantly looked up "Girl in the Garage" on Google to see if my brand new blog was the first thing listed.  I was really disappointed even after a few months when I wasn't even listed on the first page of search results.  I had no idea how SEO (Search Engine Optimization) worked or how the folks at Google decided to rank search results.  Keep working hard and your rank will rise, but don't expect it overnight.  (The best ways to help your rank:  Use good keywords, join and use Google+, and also guest post on other blogs – but only after you've started to establish yourself and proven you can create good content.)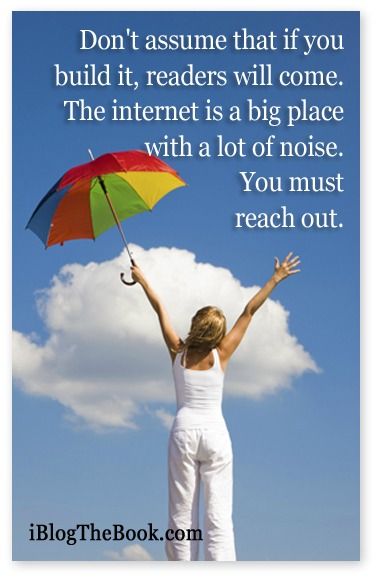 2. Monetary Compensation
I expected to start earning money within my first few months.  Since I started blogging in September I assumed that by Christmas that I would be earning a bit of steady income from clicks on my Amazon Affiliate links.  HA!   To this day I haven't earned a payout from Amazon (my earnings are increasing but not enough for a payout yet).  This month I will finally reach the $100 threshold for a payout from Google Adsense.  I actually didn't start making any money from my blog until I wrote my first sponsored post for SocialSpark a few months ago.  Since then I've written quite a few sponsored posts and one year after starting my blog I'm finally starting to see some income.
If you're starting out, I would recommend placing ads from a few sources since they're passive income- Google Adsense and Amazon Affiliates are good places to start if they're allowed in your state.  The higher the ad placement on your blog, the higher the payout will be.  Also if you're thinking of starting to write sponsored posts, SocialSpark is a great place to start!  HERE is my affiliate link if you'd like more info.  The folks at SocialSpark also run ads through IZEA- I just started using them recently so I can't comment on how quickly the payout accrues yet.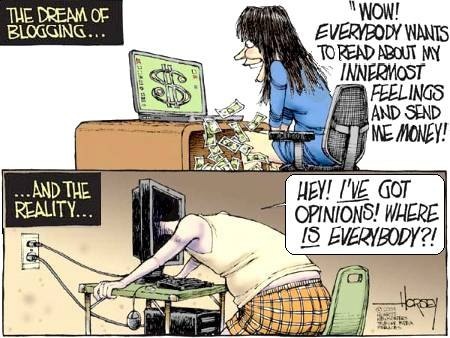 3. Growth
Don't expect to have 1,000 followers overnight unless you come from a very large family, or you're already some kind of celebrity.  Chances are, no one will even know your blog exists until you start promoting it.  Start a Facebook page for your blog, get a Twitter account, link your Pinterest account to your blog (and don't forget to verify it as a business page!) – and have all your social media icons visible at the top of your blog.  The best place to keep track of your stats is through Google Analytics.  Unfortunately I made a big mistake and mine wasn't set up properly, so I don't have any record of my traffic before February (my first 5 months)!  Once you're set up you should track your numbers every month.  Once I installed Google Analytics properly I also created an Excel spreadsheet for keeping track of monthly pageviews, unique visitors, and followers for all my social media accounts.
Even if it doesn't happen quickly, you want to make sure your numbers are at least increasing.  Then once you start gaining momentum it will be motivating to see how much progress you've made.  But some days you might find that you've lost a few followers, and it's important to know that's okay.  Don't take it personally and just keep doing what you do best- create great content that you love, and others will inevitably see your enthusiasm and be drawn to you.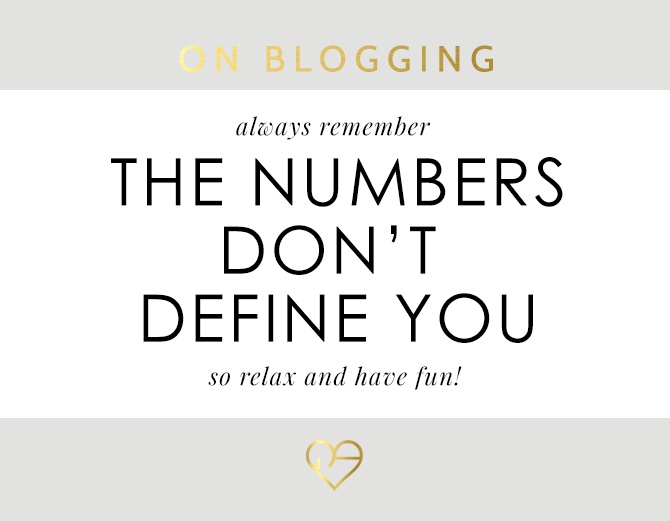 Support Networks
4. Personal
Blogging has emotional highs and lows.  Your family and friends may not "get" why you're working so hard for little money or recognition- they won't understand why you're so excited when you get your first feature at a link party- and they won't know how to help you fix your blog when you update a plugin and your sidebar disappears.  But what they will do is provide balance.
If you're really devoted to growing your blog then you're going to put in a LOT of time and effort, and you will likely spend a LOT of time online.  And you need a support system of people to bring you back to reality and keep you sane.  A lot of bloggers I know spend the majority of the weekend away from their computer, and some have set hours during weekdays devoted to family time.  You need time away to talk about things other than blogging, trust me on this one.
5. Blogging
You know who WILL be able to help you celebrate the highs and make it through the lows of blogging?  Other bloggers.  Chances are someone else would be thrilled to hear about your first feature, your first guest post, or your super creative project.  And if your blog crashes?  Lots of bloggers have been through that, and can probably recommend how to fix it!  Received your first negative comment?  1. Don't take it personally, and 2. Tell some close blogging friends, they'll make you feel better in no time!
So how do you form a support group with other bloggers?  Think about some blogs that you enjoy.  Are any of them about your size?  (Sometimes you can find this info if they have an Advertise or PR page.)  You can start by commenting on some of their posts that you enjoy, and if they respond well then you can send them an email once in a while and try to strike up a friendship.  You can share their posts on social media.  There are also lots of Facebook groups for any kind of topic you can imagine where you can meet other bloggers, or you can form your own FB group and invite people you'd like to get to know better.  Sometimes this is called a Tribe- and you can support each other, share each others' work, and answer questions.  It's a great way to meet other bloggers, grow your blogs together, and have a support system to keep you sane so you don't feel alone on the web.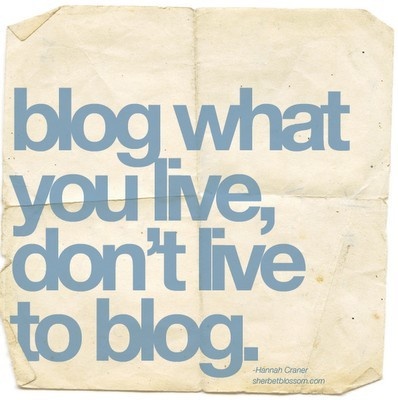 6.  Time
If you've been blogging very long you know it takes a lot of time.  Sure anyone can have a blog and post one or twice a month, but you're probably not going to grow your blog that way.  If you want to gain readers and increase pageviews then you'll need to search for inspiration, buy supplies (yard sales, craft stores, grocery stores, etc.), create your project/recipe, take photos of each step, edit the photos, create a pretty Pinterest-worthy image to put at the top of your post, write your post, edit your post, then once you publish it- promote like crazy on Facebook, Twitter, Pinterest, Google+, Instagram, Dwellinggawker/Craftgawker/Foodgawker, and a hundred or so link parties.  Anyone know what I mean?  😉  And that's just for one post!   I usually post 3 days/week but I don't know how some people post every day.
7. Effort
Besides posting on your own blog, there are other ways to promote your work.  Submit to feature sites that will get your project (if approved) in front of thousands of people who otherwise wouldn't have found your blog.  Guest post for other sites or become a regular monthly contributor somewhere.  You can also submit your projects/ideas to magazines in your niche to try to get published.  These things all take more time and effort than just running your own blog- but any of these steps are bound to bring you more traffic and probably gain followers.
Depending on what type of blog you have, you may also need to constantly search for inspiration.  This can be on the internet, in books, magazines, going to a park, museum, etc.  I don't want to paint all my pieces with the same technique, so I have to look for new ways to be creative and keep my projects interesting.
8. Determination
Yes, sometimes people quit blogging.  Life happens- a loved one gets seriously ill, financial burdens hit, or maybe they're just feeling burned out.  If you want to succeed then your determination will eventually carry you through (often with the help of your blogging friends).  Sure it's a good idea to take a break if you have other things going on.  Vacations are inevitable too.  But if you decide to take a break then come back refreshed with a new perspective.  Your readers will appreciate your dedication and honesty.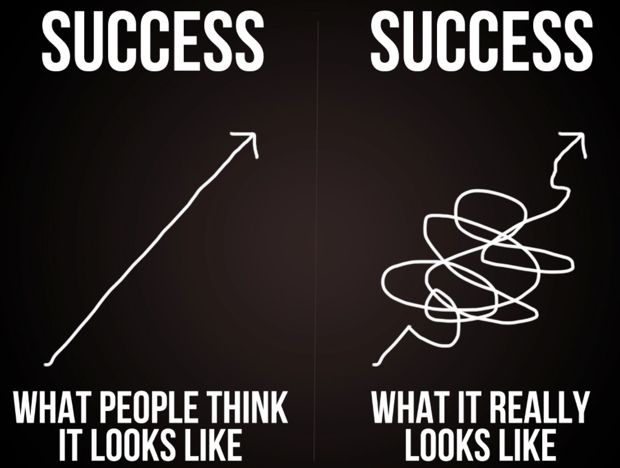 9. Expenses
You read how long it took me to start making a little money on my blog.  But you might not know how much money I've spent on it; and I actually don't know either but it's a lot.  (I will have to add all of it up for taxes though- good thing I've saved most of my receipts!)  I've paid for my domain name, web hosting, Genesis framework and WordPress theme, all the supplies I've purchased for my projects, Haven conference expenses (ticket, airfare, hotel, etc. but it was totally worth it), some paid advertising on bigger blogs, new camera, online course to learn how to use the new camera, etc.  I'm only saying all this because some people assume blogging is a great way to work part-time and make a lot of money- that is absolutely not true.  If you are already struggling financially, then don't expect to jump into blogging with no upfront expenses and suddenly start raking in the cash.
Do you agree or disagree with anything I've said here?
If you're a blogger, what else would you add to this list?
Jen
Miss any of my recent posts?  Catch up here:
My Blogging Anniversary and a Big Giveaway: Enter to win either a $225 Gift Card to Target or a $100 Plum Box from Pick Your Plum!  Through 9/14, US only