First of all I gotta say- whatever you've heard about Haven is probably true.
More specifically: the classes were informative, the hotel was beautiful, the event was well organized, the food was delicious, the speakers were inspiring, the sponsors were helpful and generous, and there were hundreds of creative bloggers to meet and and connect with.
The only thing I wish were different is that I had more time to take ALL of the classes that were offered and get to know ALL of the Haven Mavens who attended!
I had a great experience and everyone that I talked with said they are definitely planning to go back next year- so if you want to go, you better get in line early when tickets go on sale!
Here are some of the many highlights of my trip.
It was my first time traveling alone, so I was a little nervous driving to the airport and then flying from Chicago to Atlanta all by myself.  But when I landed I met up with my online friend (now real-life friend!) and roommate Shanna from Restoration Redoux.

When we checked in to the Hyatt, we were upgraded to a room on the 24th floor (out of 25) because we're cool like that.   😉   (Nah, they messed up the reservation… and we kindly explained that we really didn't want to share one queen sized bed for three nights!)  We had a pretty nice view of Atlanta: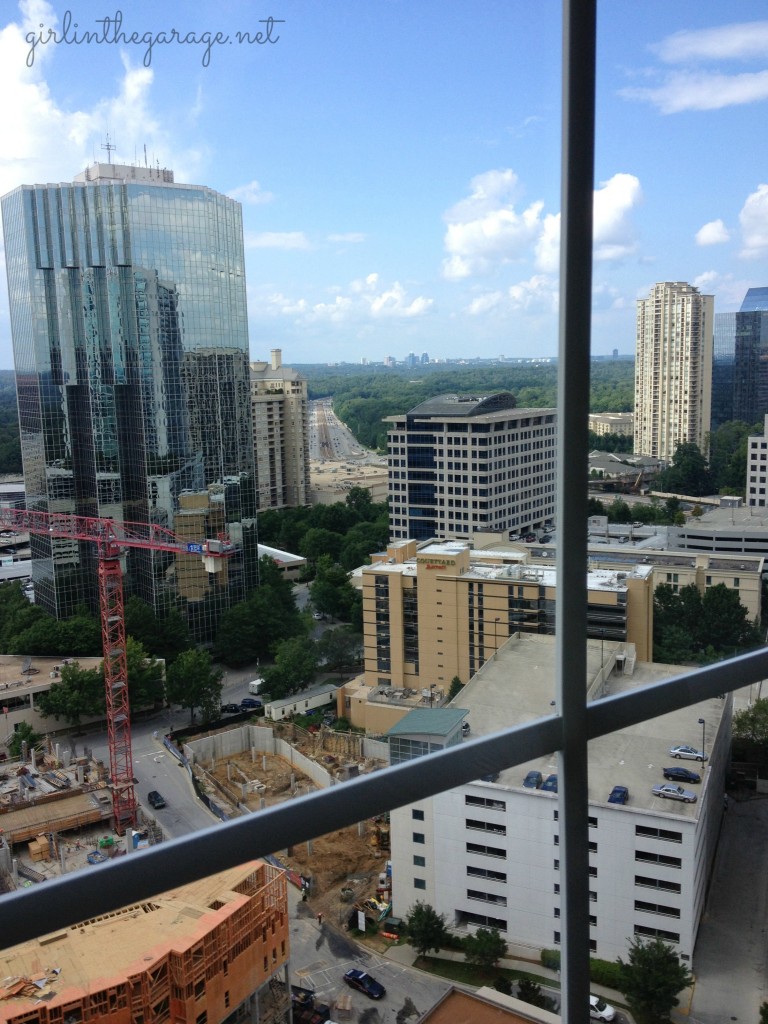 And we could see TWO pools from our room, one for our hotel way down below and one on the roof of a nearby hotel.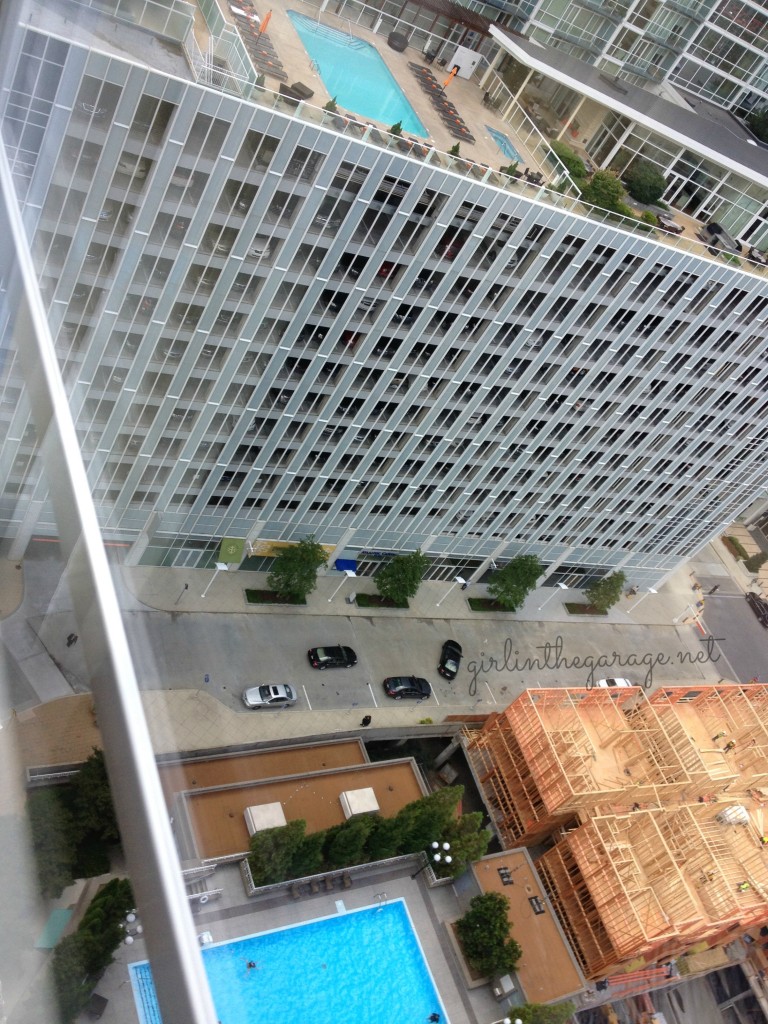 The keynote speaker on Friday morning was Ana White, who inspired us all to go for our dreams one blog post at a time.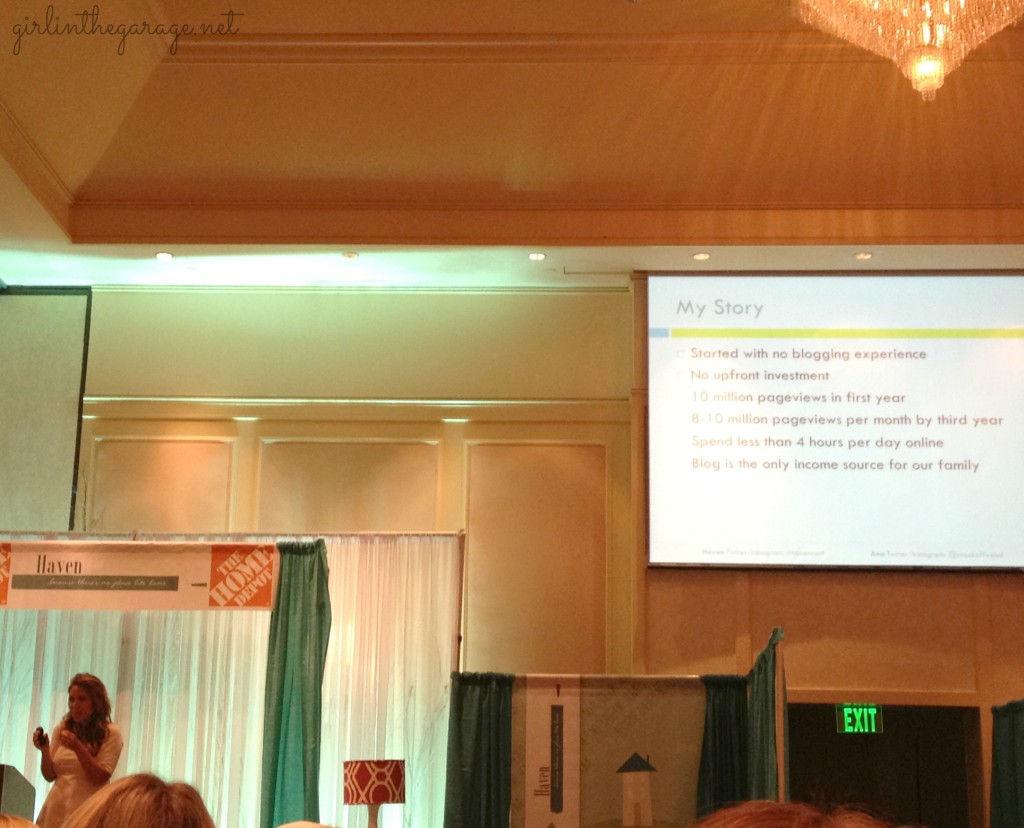 Some of my favorite things she said:
Every blog post should do at least one of these things: educate, inspire, entertain, or reward.

Be great at one thing and good enough at everything else.
Believe in yourself so others will.
I got the chance to speak with Ana for a few minutes at one of the evening parties.  (And yes, she is beautiful in real life too!)
She had the cutest little baby bump.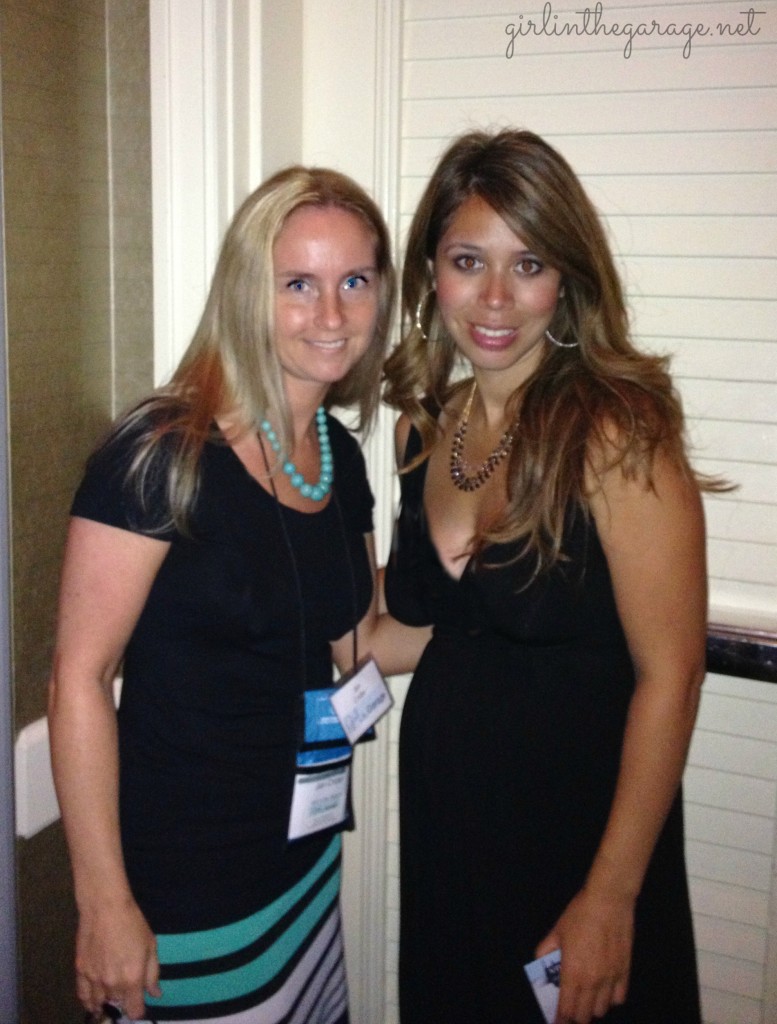 After Ana spoke, I headed over to one of the classes I was dying to take – Advanced Furniture Painting, taught by Marian Parsons (Miss Mustard Seed, one of my blogging idols) and Shaunna West (Perfectly Imperfect).  We got to try different techniques of painting with Annie Sloan Chalk Paint® and Miss Mustard Seed's Milk Paint, and then several different waxes and finishing mediums (vaseline, hemp oil).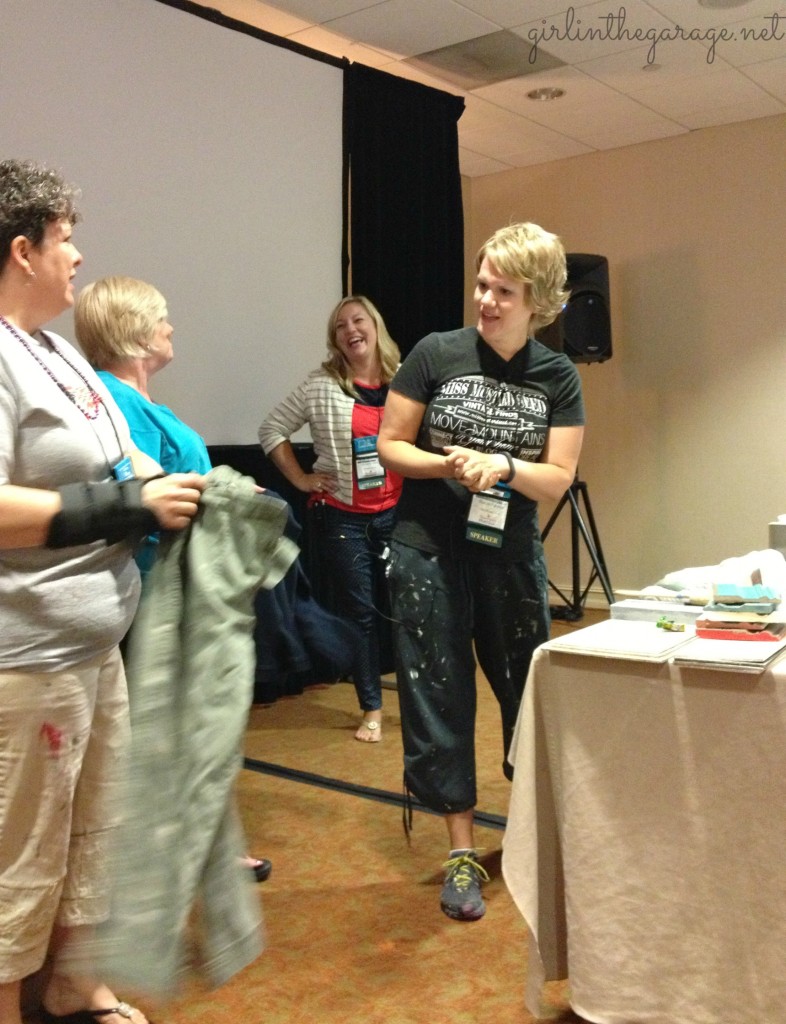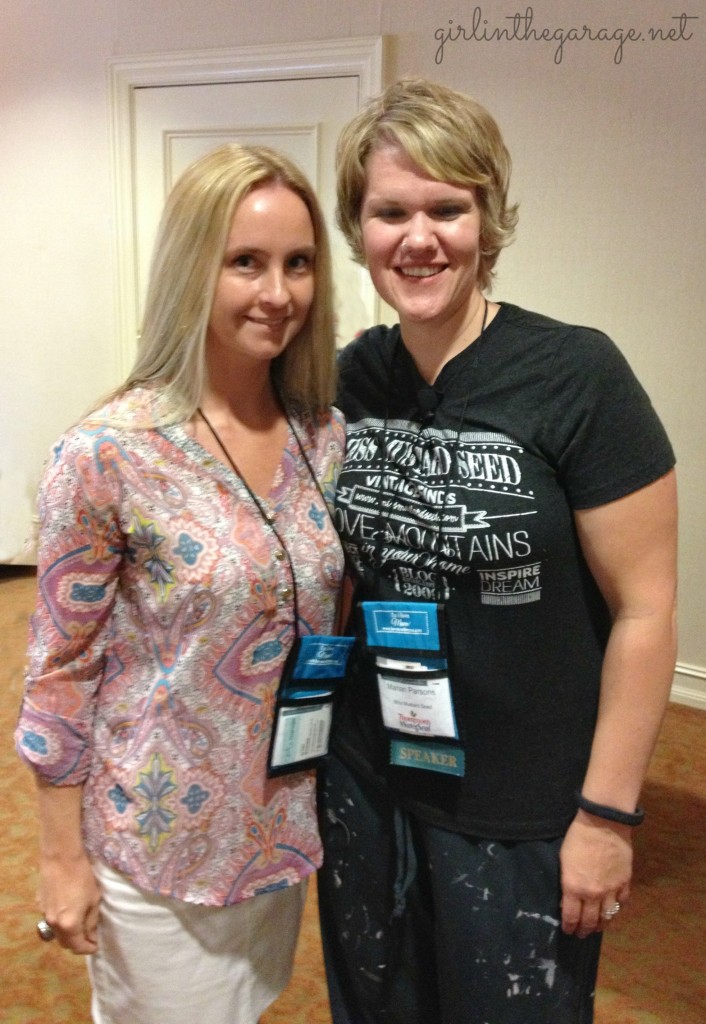 Thankfully I didn't get any paint on my white skirt!
I was so thrilled to get to sit through a class by Miss Mustard Seed and get to meet her.  It was one of many awesome experiences I had at Haven.
The rest you'll have to wait to read about in part two…………
Jen
Other recent posts:
Win a $225 Amazon Gift Card or Other Great Prizes
Join the GITG Community
When you join this thriving community of over 7,000 creative souls, you'll be inspired to discover hidden artistic talents and learn skills to boldly face DIY projects with confidence.
You'll also receive my free guide "Just Paint It: 7 Tips for Transforming Furniture with Confidence."