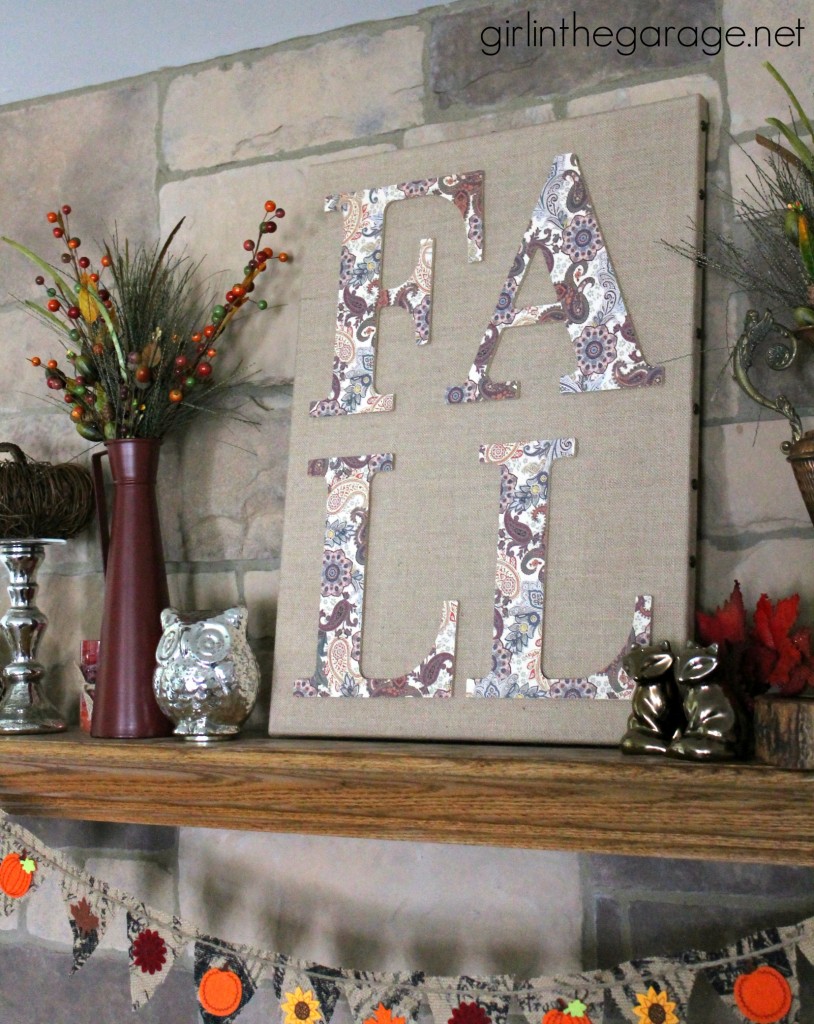 The temperatures have started to drop here in Indiana, which is perfect timing for bringing out fall decor and for working on some DIY fall burlap art.  I'm also part of a Fall Home Decor Tour all this week, where 19 of us are all sharing autumn inspiration from our homes.  (Scroll all the way down for more tour details.)
To make your own fall burlap art you'll need these supplies (mine are all from Hobby Lobby):
Large burlap canvas
Chip letters
Fall-ish scrapbook paper
Decorative tacks
Mod Podge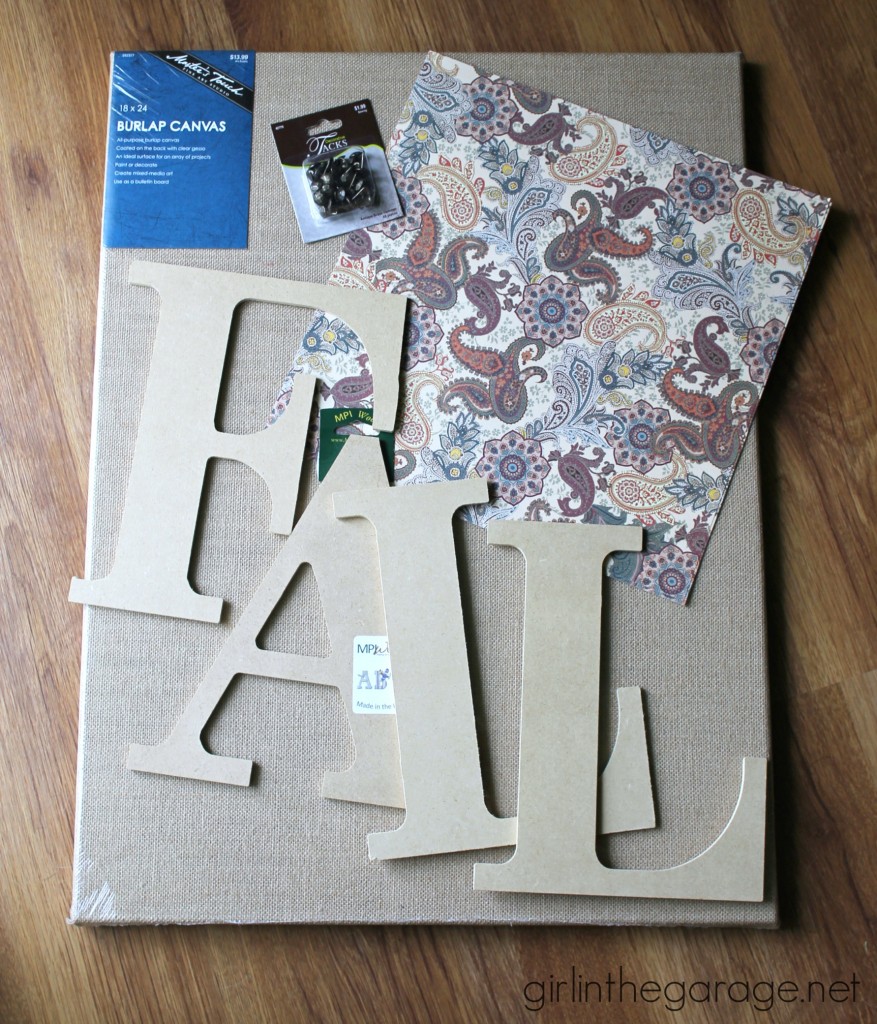 1.  Turn the paper and letter over and trace onto the back, then cut it out.
(If my paper wasn't a similar color to the letters, I would've painted the edges of the letters first.)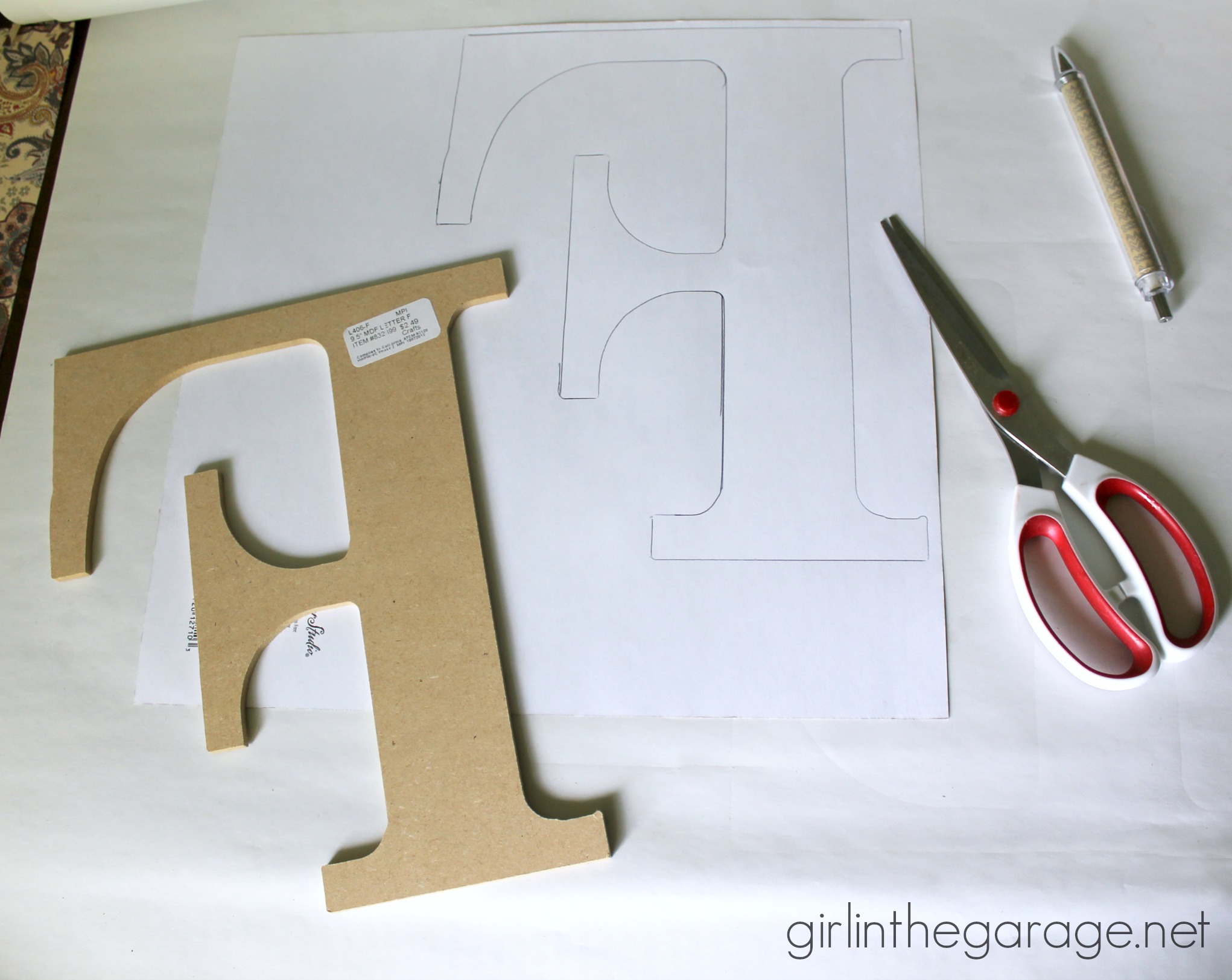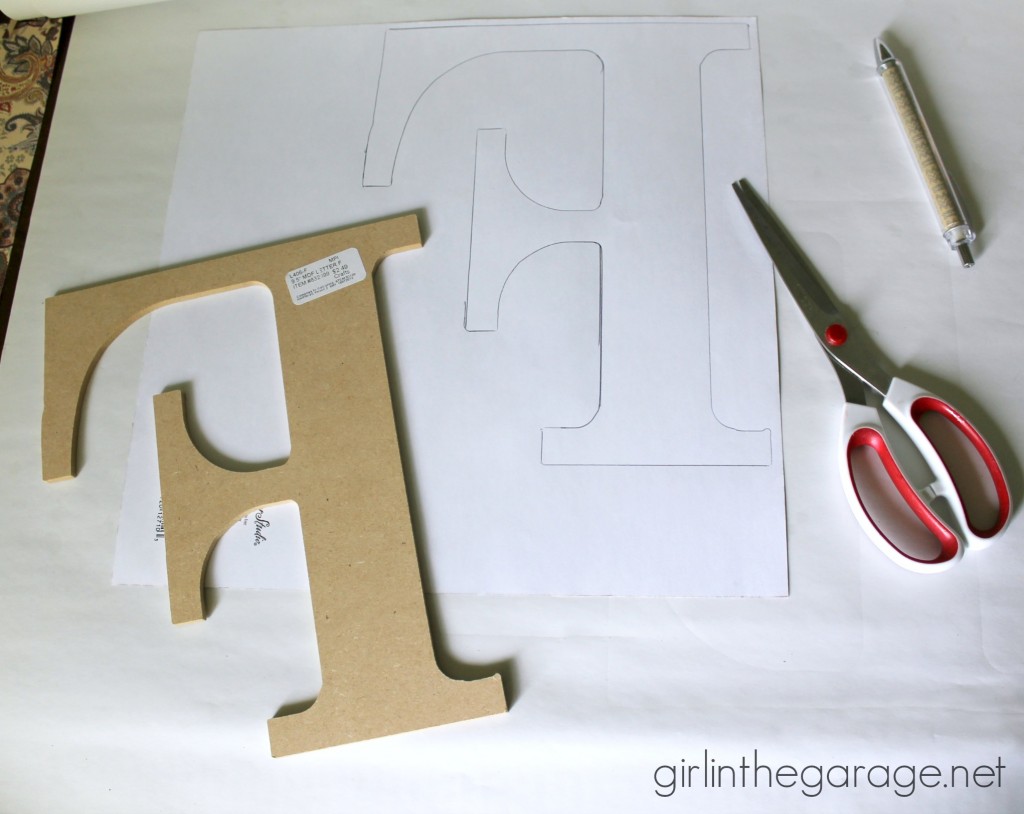 2.  Apply a thin layer of Mod Podge over the front of the letter and carefully lay the paper on top, pressing to smooth it out.
Repeat steps 1 and 2 with all of the letters.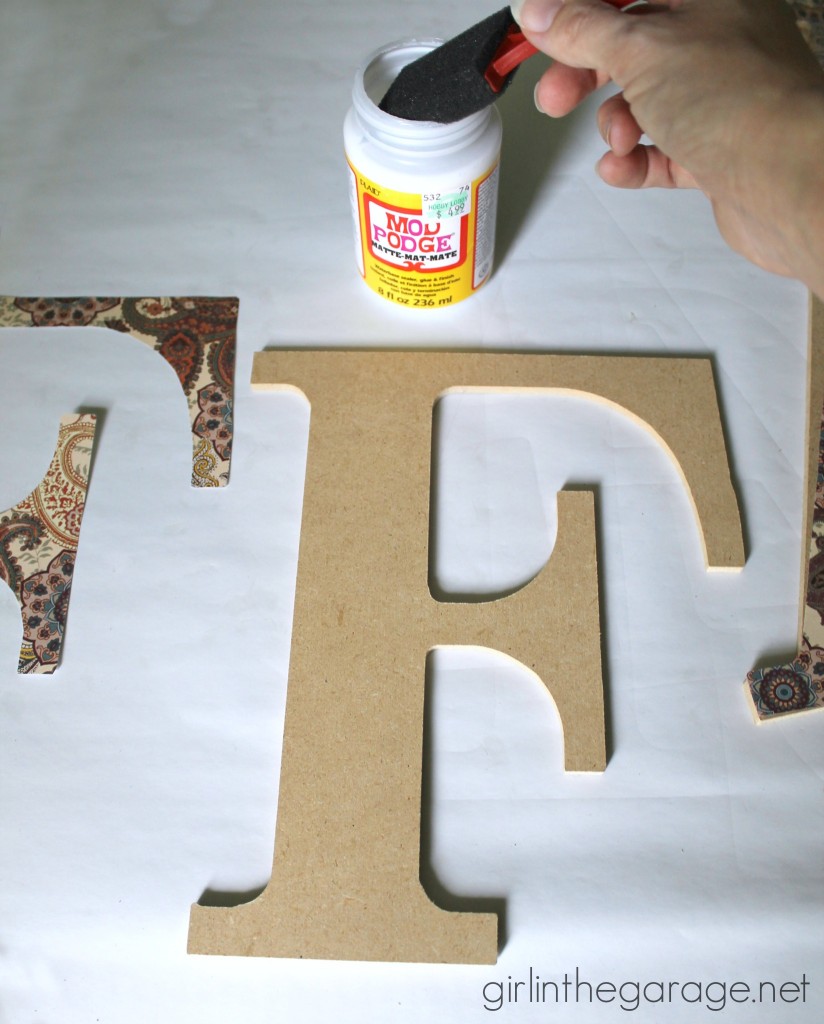 3.  Lay the letters on the canvas, making sure they're even all around.  Place 1-2 small inconspicuous marks on either end of each letter to mark its place.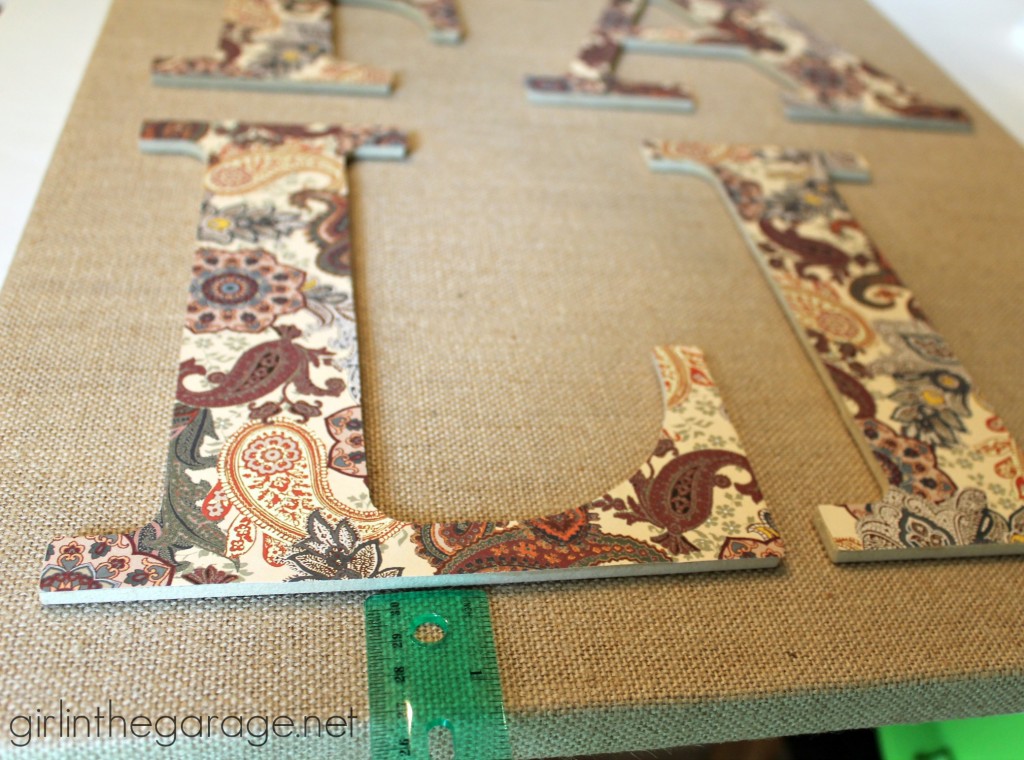 4.  Lift each letter and apply Mod Podge to the bottom, then press firmly back into place where you made the marks.
5.  When all the letters have been glued and are dry (5-10 minutes later), add some decorative tacks to the sides of the canvas.  They give it a little bit of bling.  😉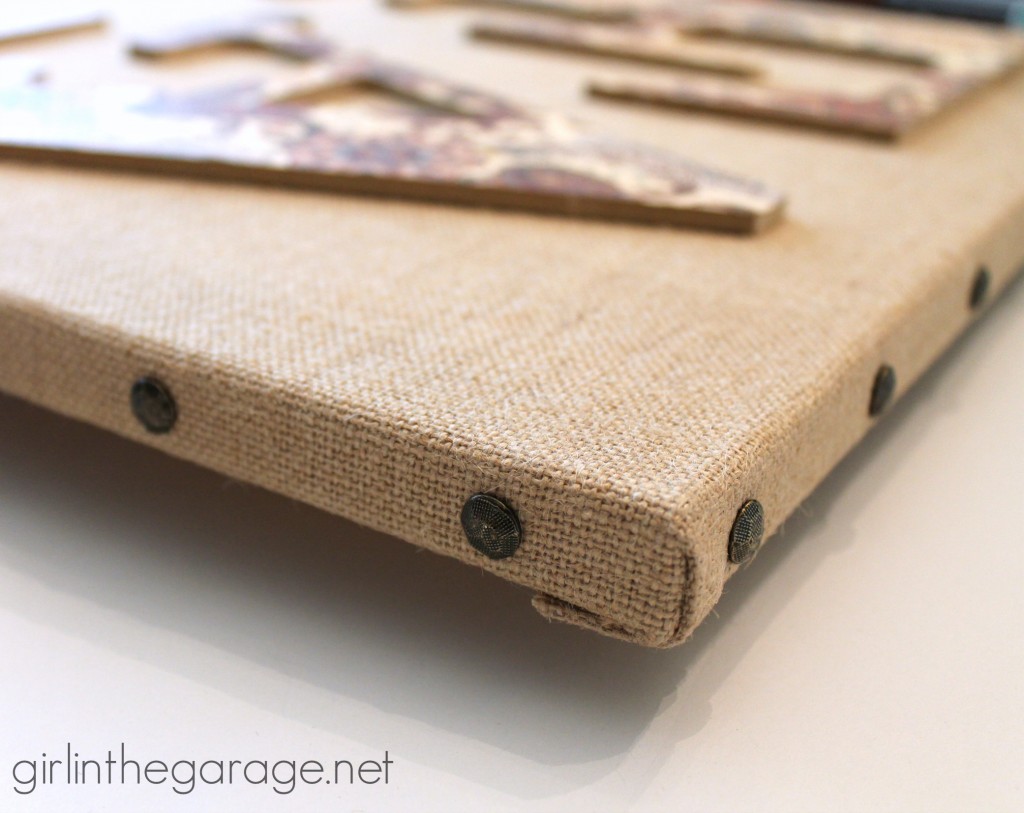 I added my new fall burlap art (with decoupage letters) to my mantel with other seasonal decor…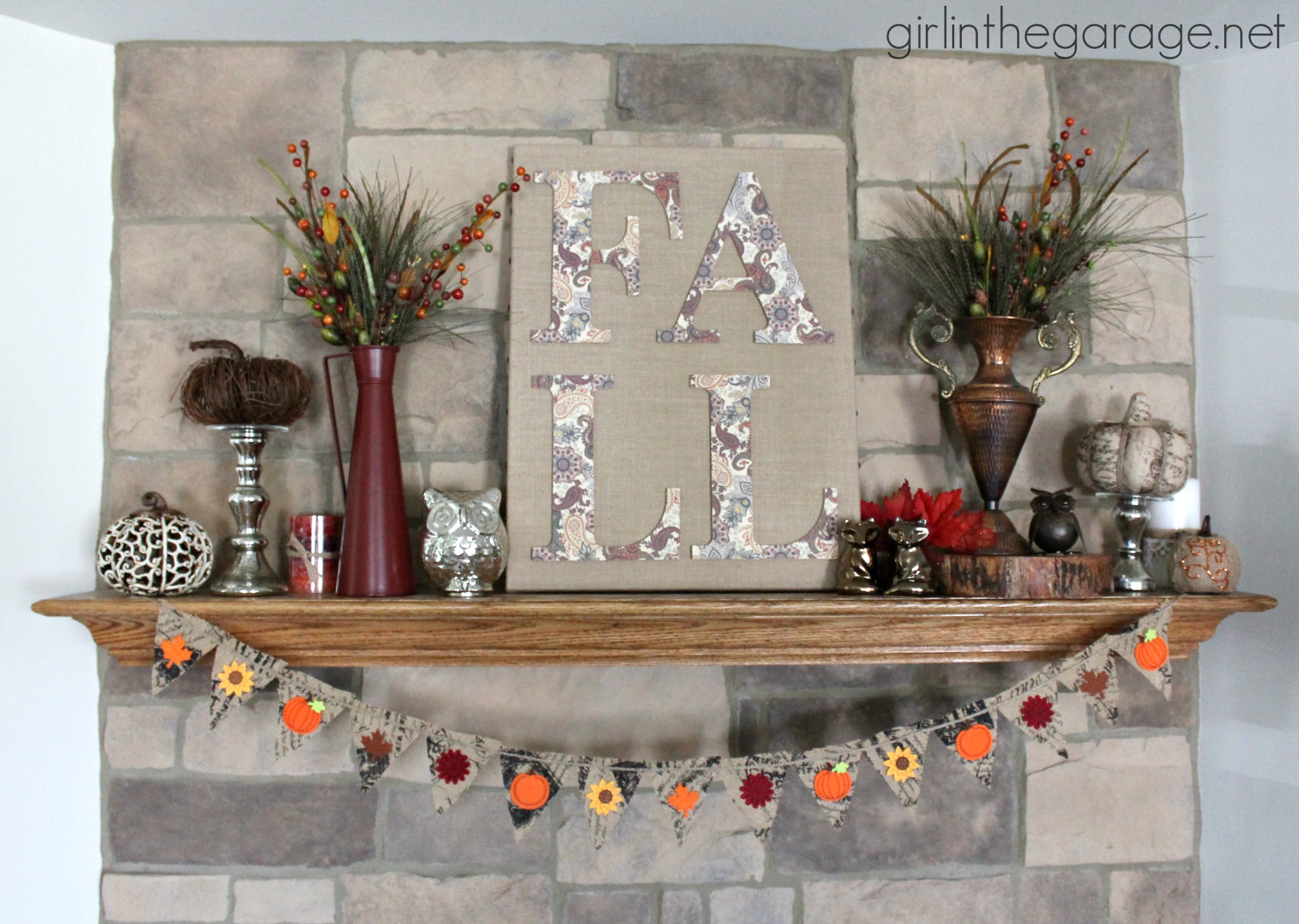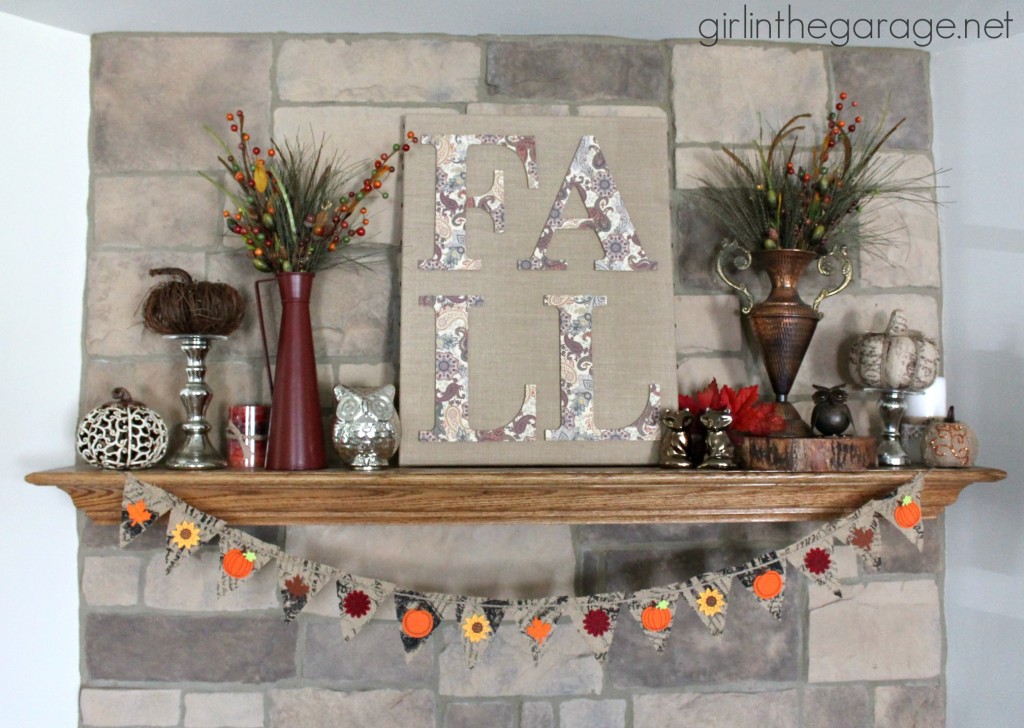 Pumpkins, mercury glass, mostly neutral colors…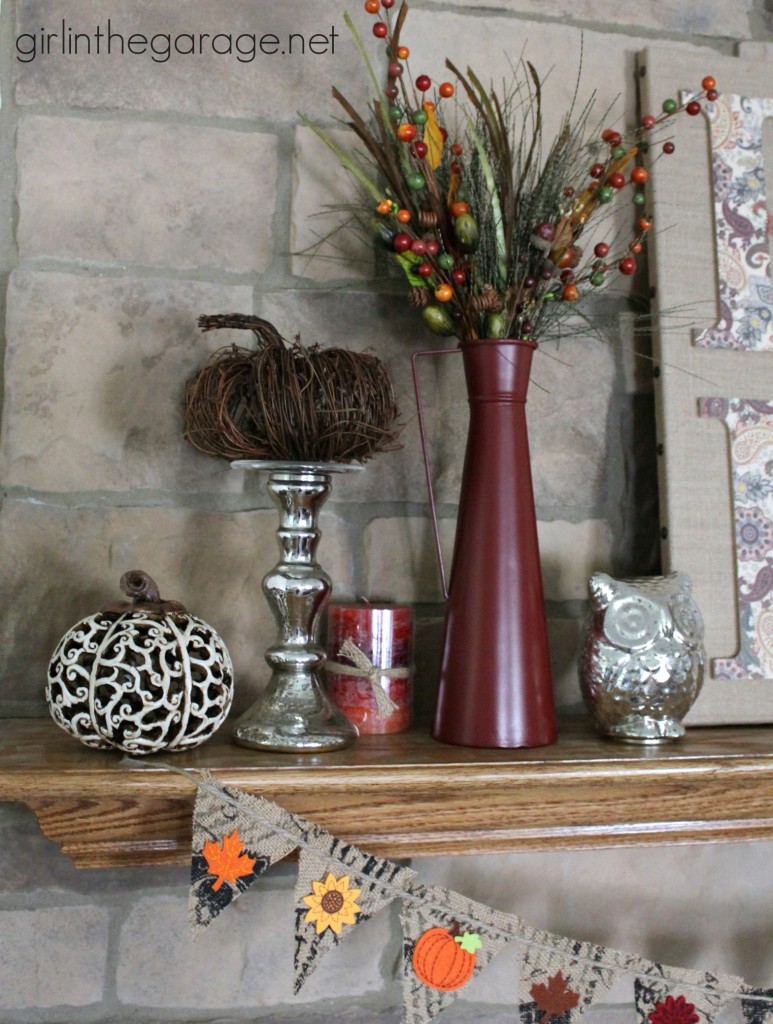 The most adorable little foxes I've ever seen (salt and pepper shakers from Target)…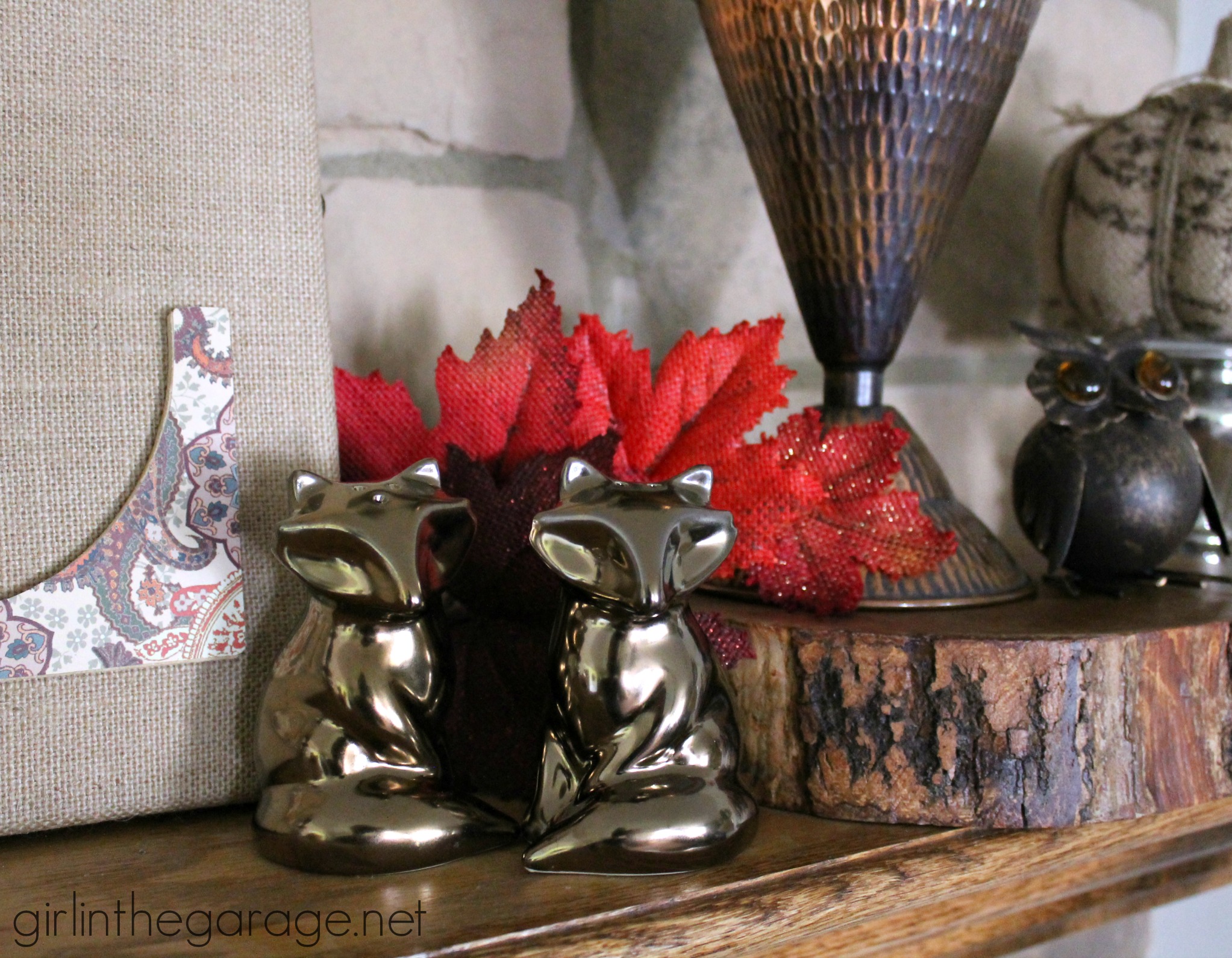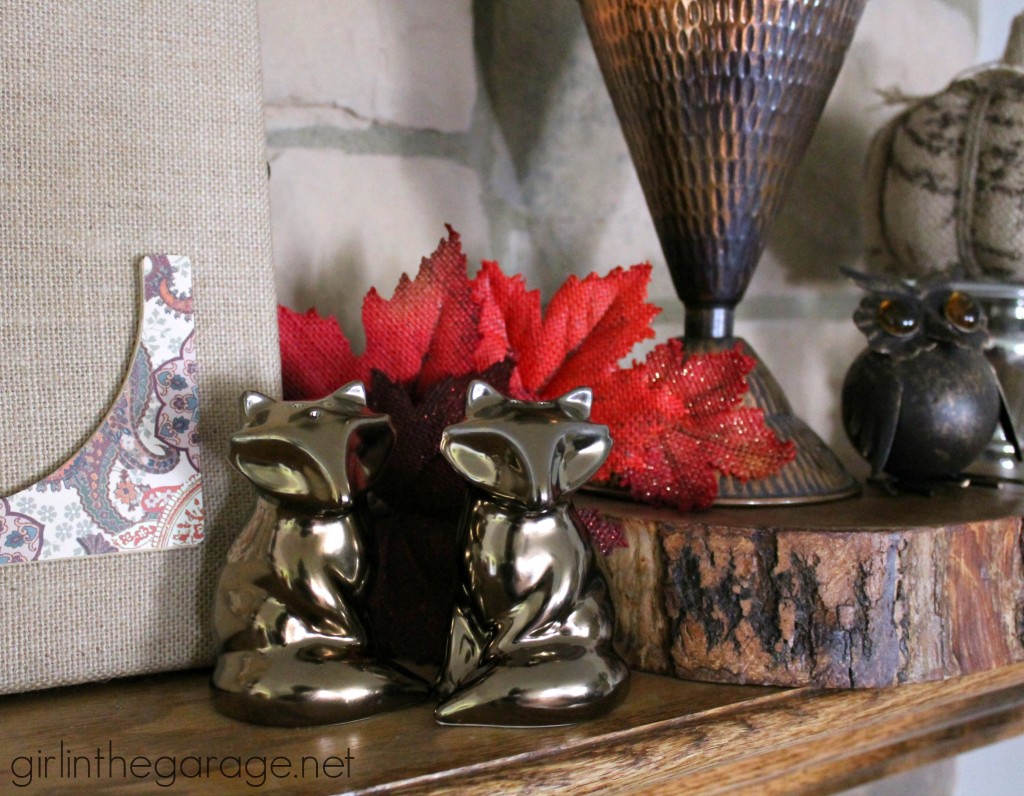 And more burlap and nature-inspired decor.
I made this fall banner last year – see the tutorial HERE.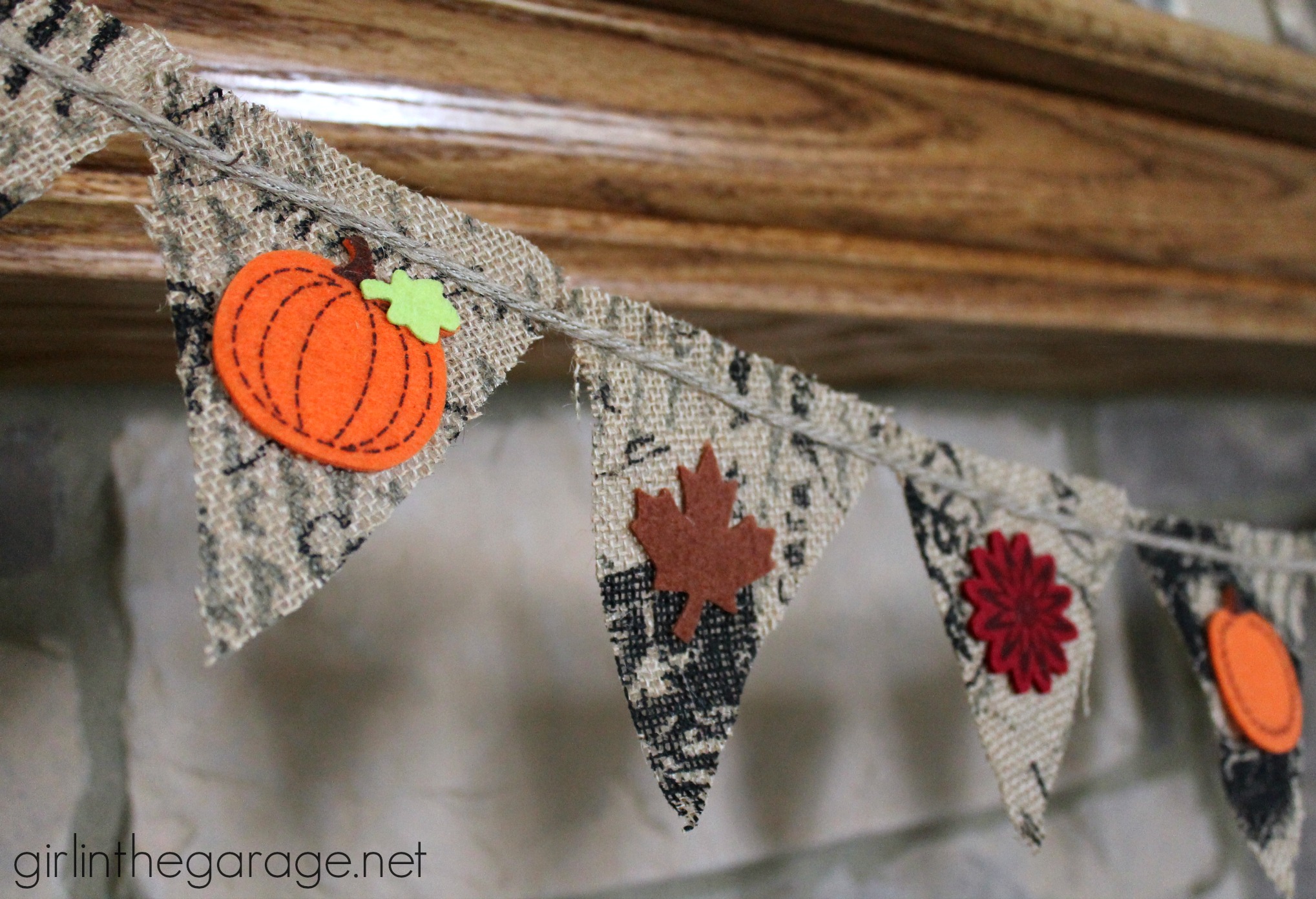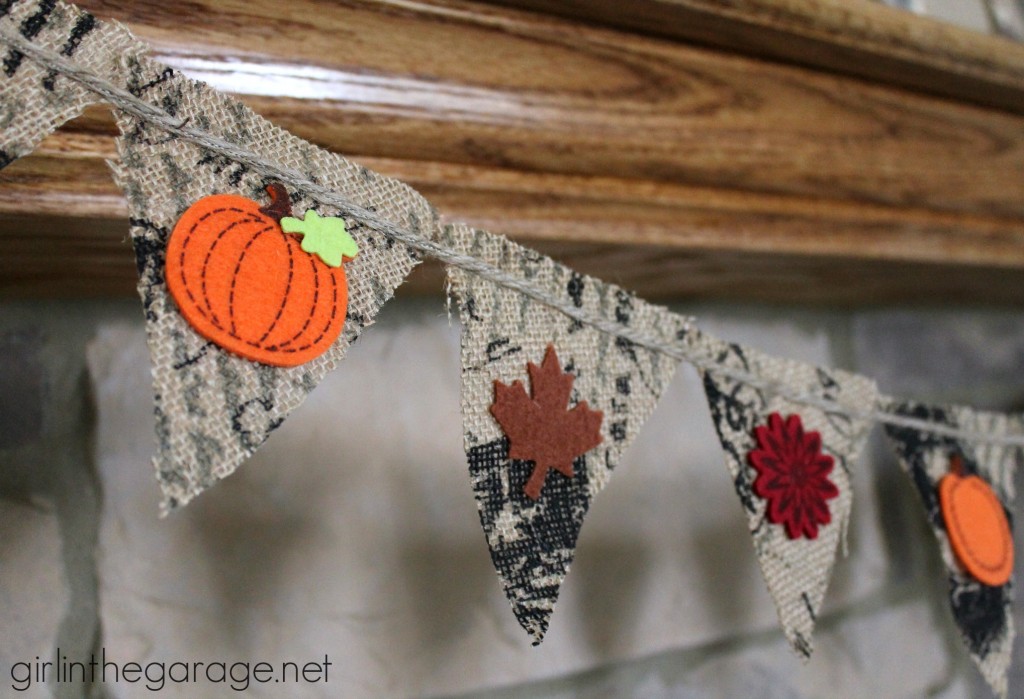 Welcome, Fall!
Jen
Next up:  Visit my friends who are also sharing their fall decor today, and come back every day this week for more inspiration!  The complete list of blogs is in the graphic below.