I've really been on a French decor kick lately. France brings back a lot of memories for me, and growing up I was always so enamored with Paris, Versailles, and the French Riviera.
Visiting there as an adult was a dream come true and now making French-inspired decor is a perfect way for me to linger in those memories.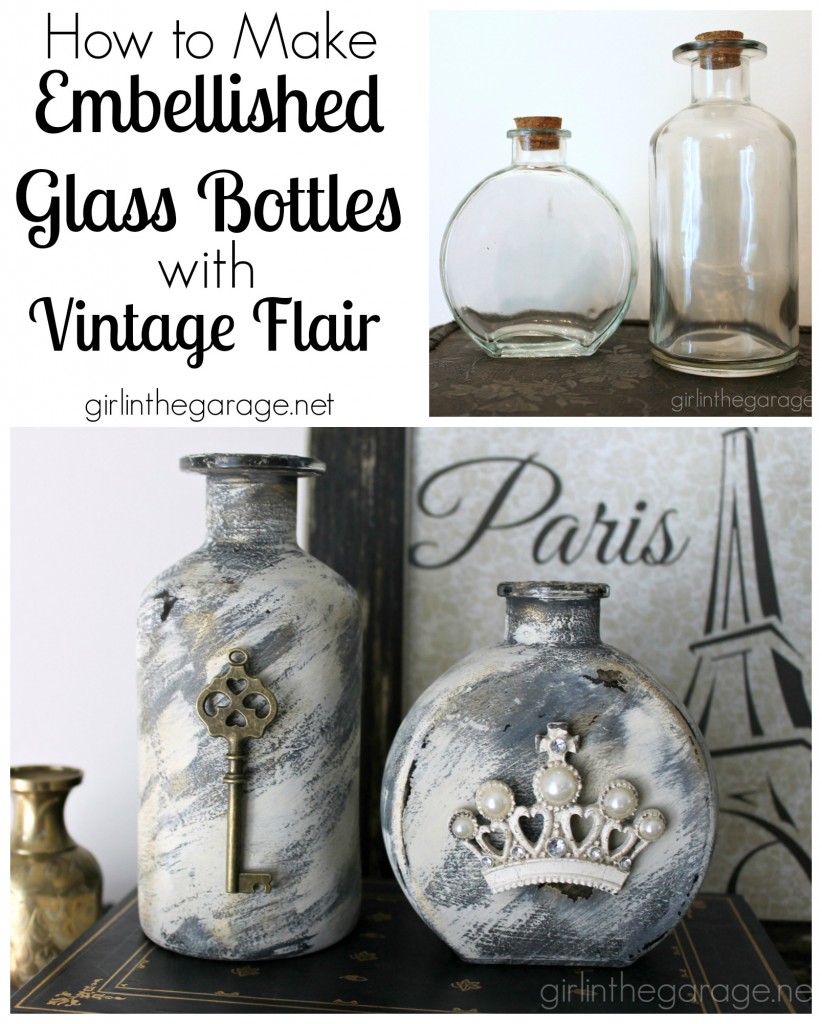 I wanted some French-inspired embellished glass bottles, but they're more fun to make than buy. Plus you can decorate them exactly how you want without having to run to a dozen different stores looking for the perfect style.
I started by buying a couple of bottles from Hobby Lobby during a half off sale, but you can use any plain bottles you have at home.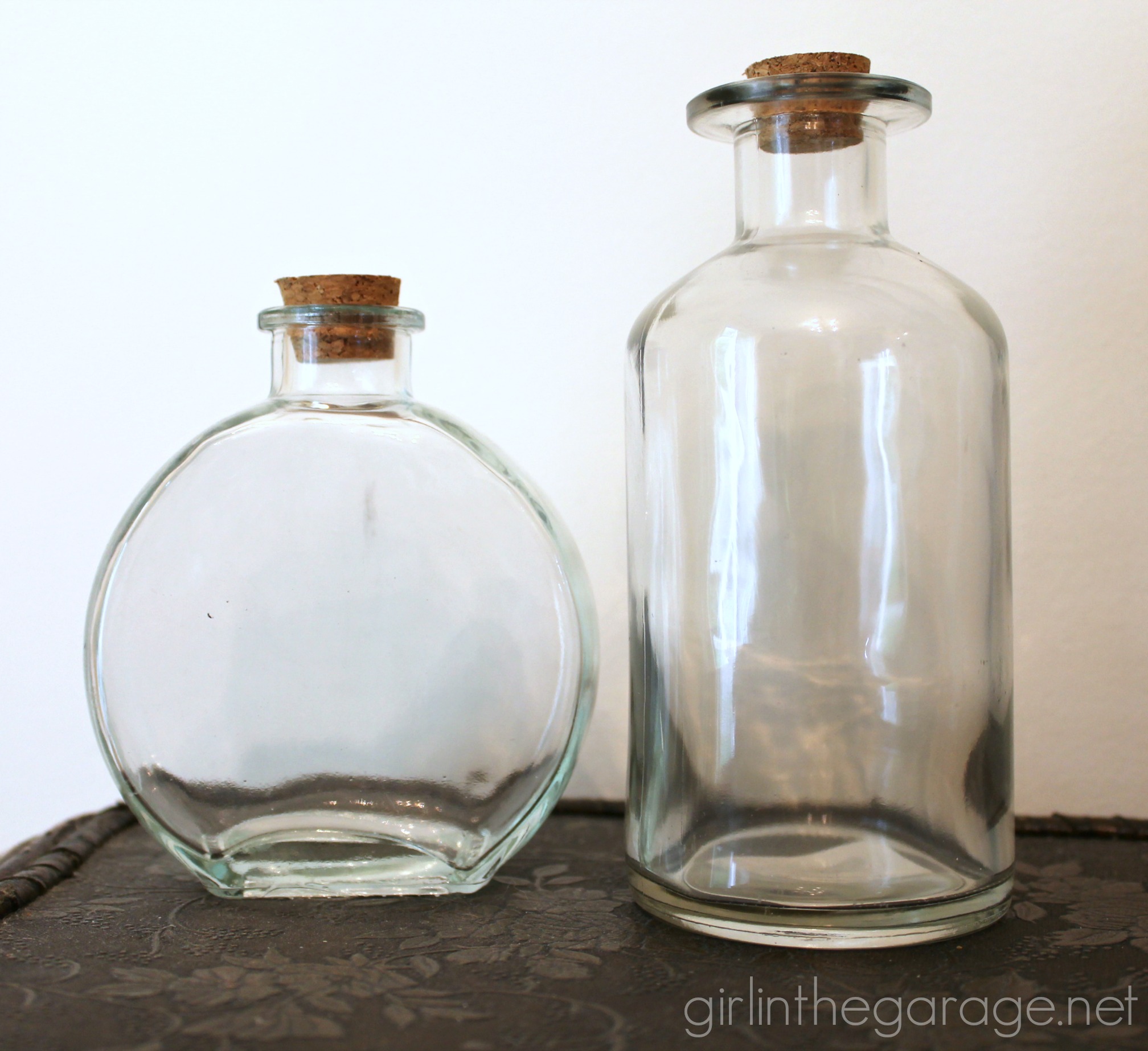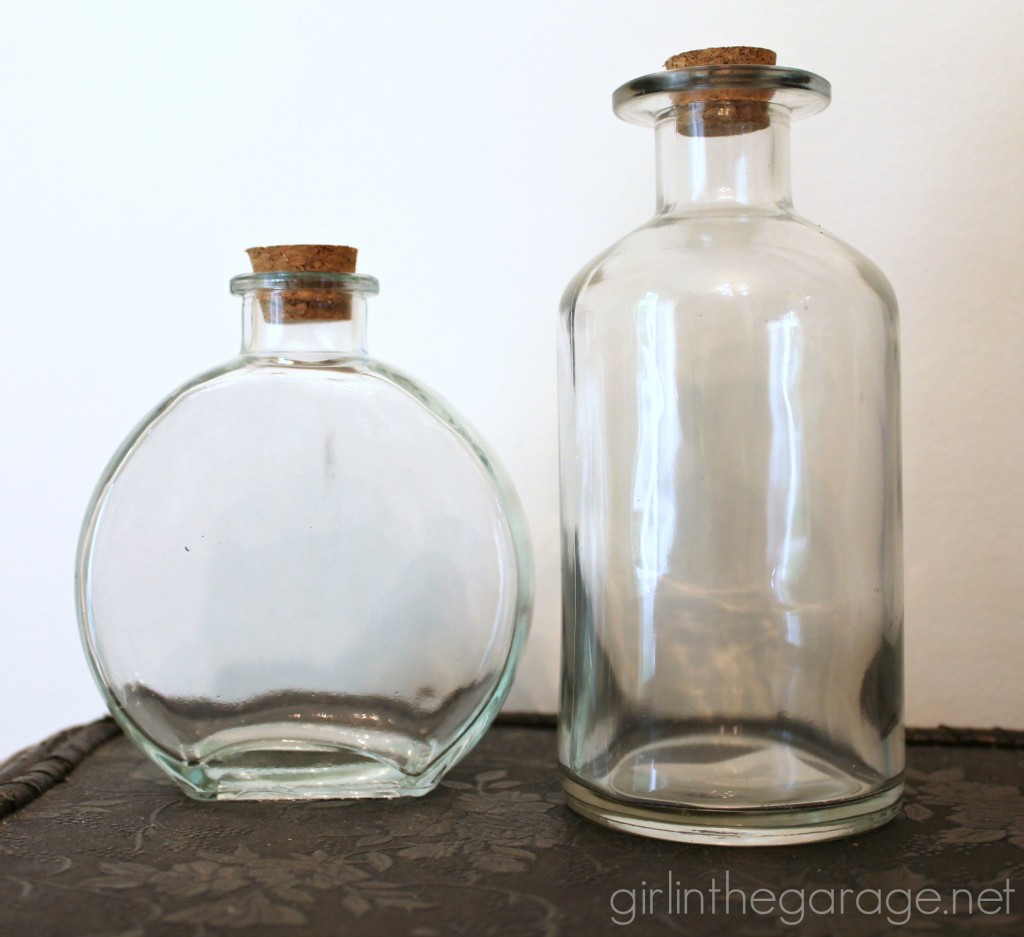 I wanted a worn, aged look so I decided to layer different paint colors. First I painted them in Graphite Chalk Paint® by Annie Sloan.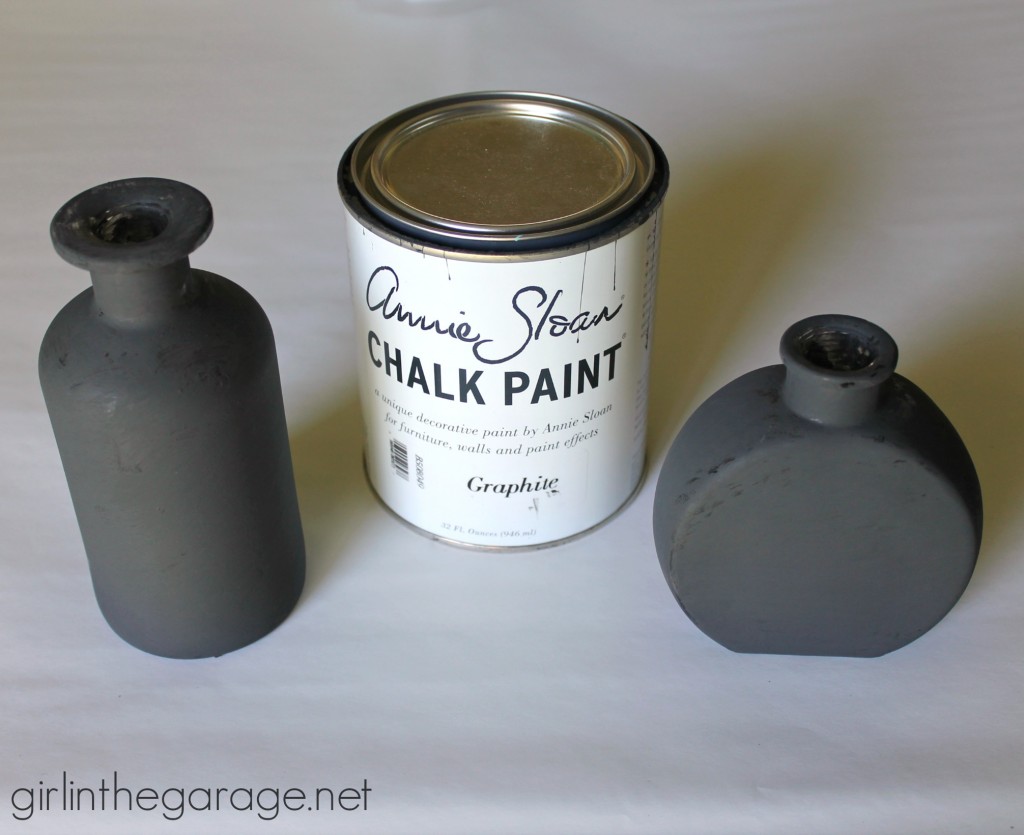 Then I added gold Gilder's Paste with my finger – you can find Baroque Art Gilder's Paste on Amazon HERE
(affiliate link).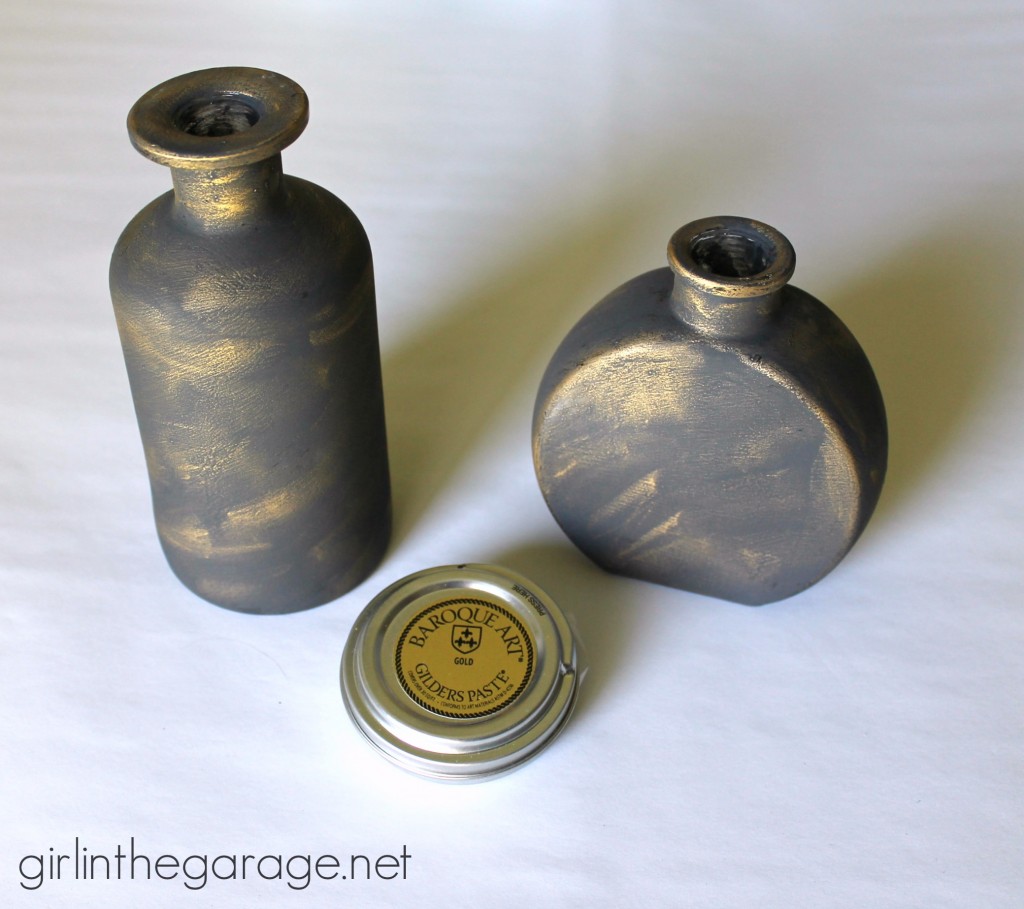 Next I slapped on Old Ochre Chalk Paint® pretty unevenly.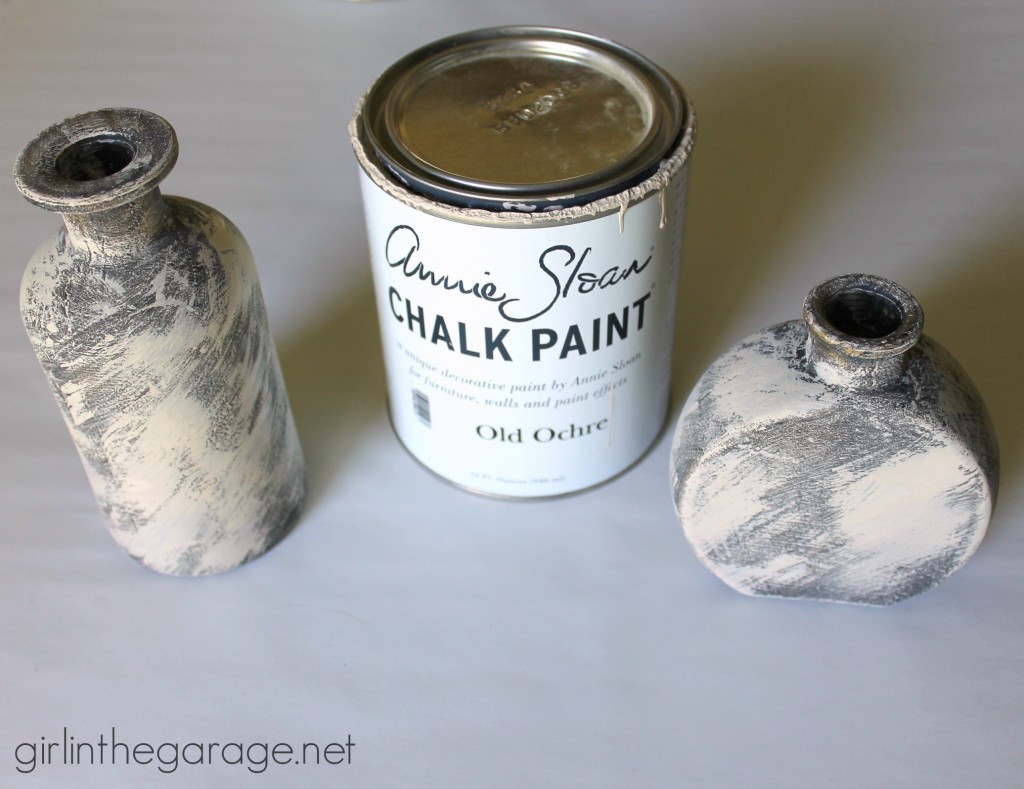 When they were all dry I lightly sanded the bottles. Instead of just revealing the Graphite underneath, sanding actually removed all of the layers of paint in some areas – which was okay because I wanted an aged look anyway.
I did reapply some of the Gilder's Paste in a few spots.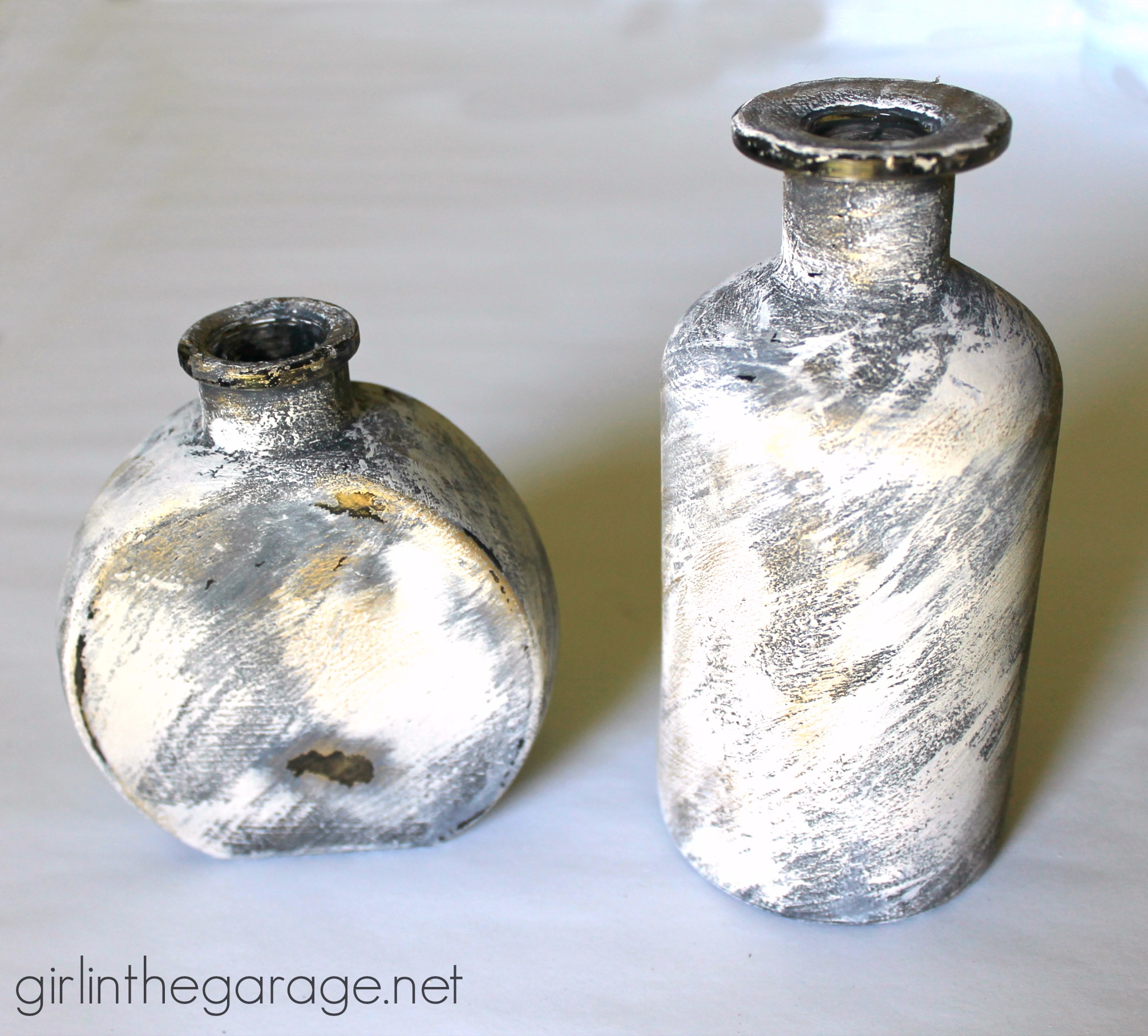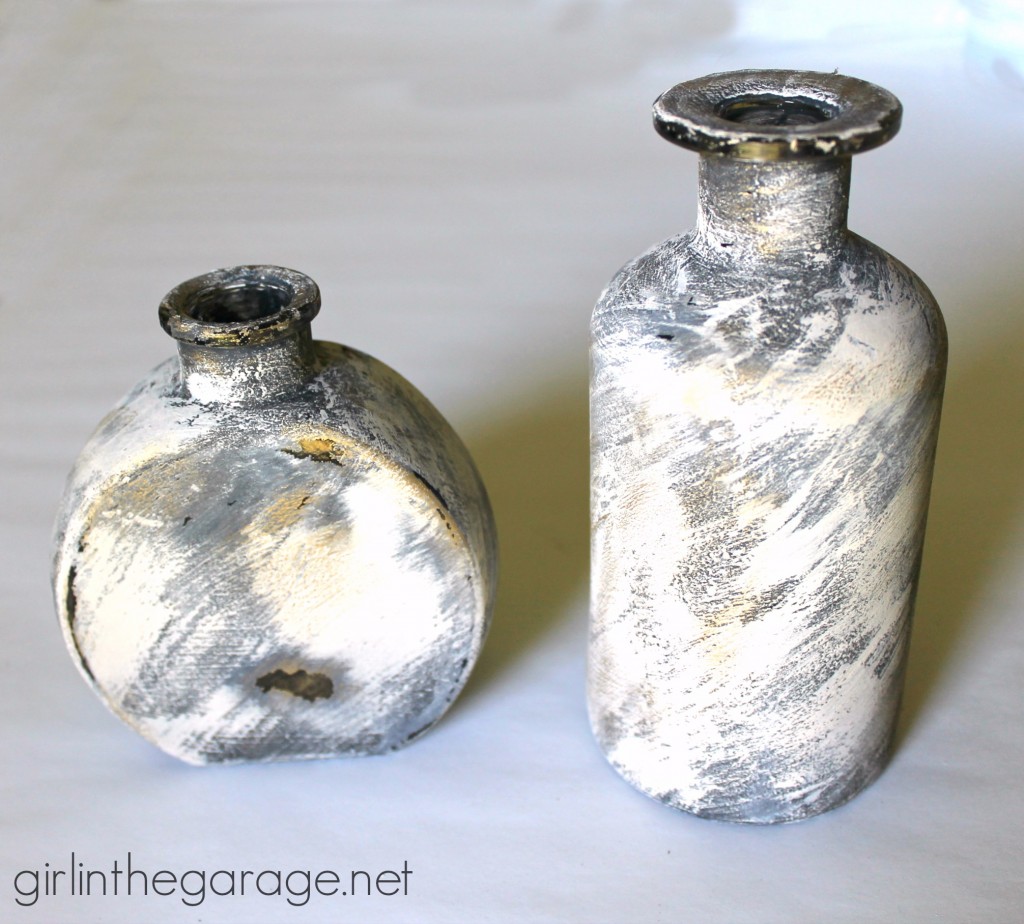 Then I super glued embellishments onto the bottles. (The crown is from Hobby Lobby.) <3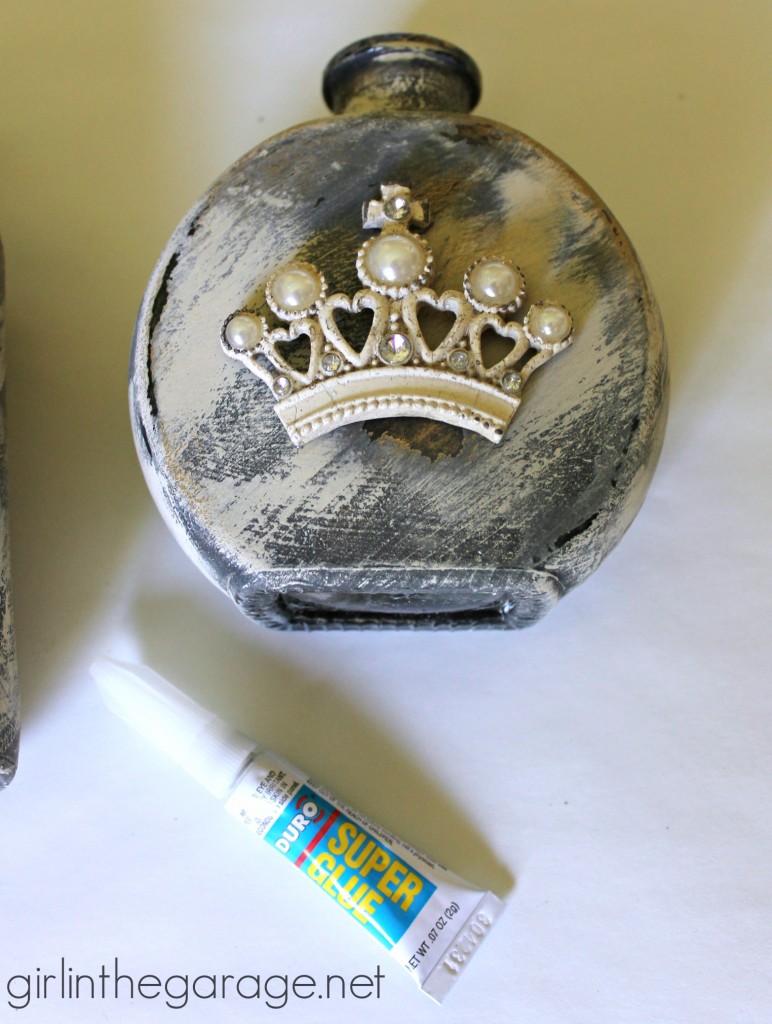 I am in love with my new French-inspired bottles – I think they turned out fabulous! I may end up making more in different colors. 🙂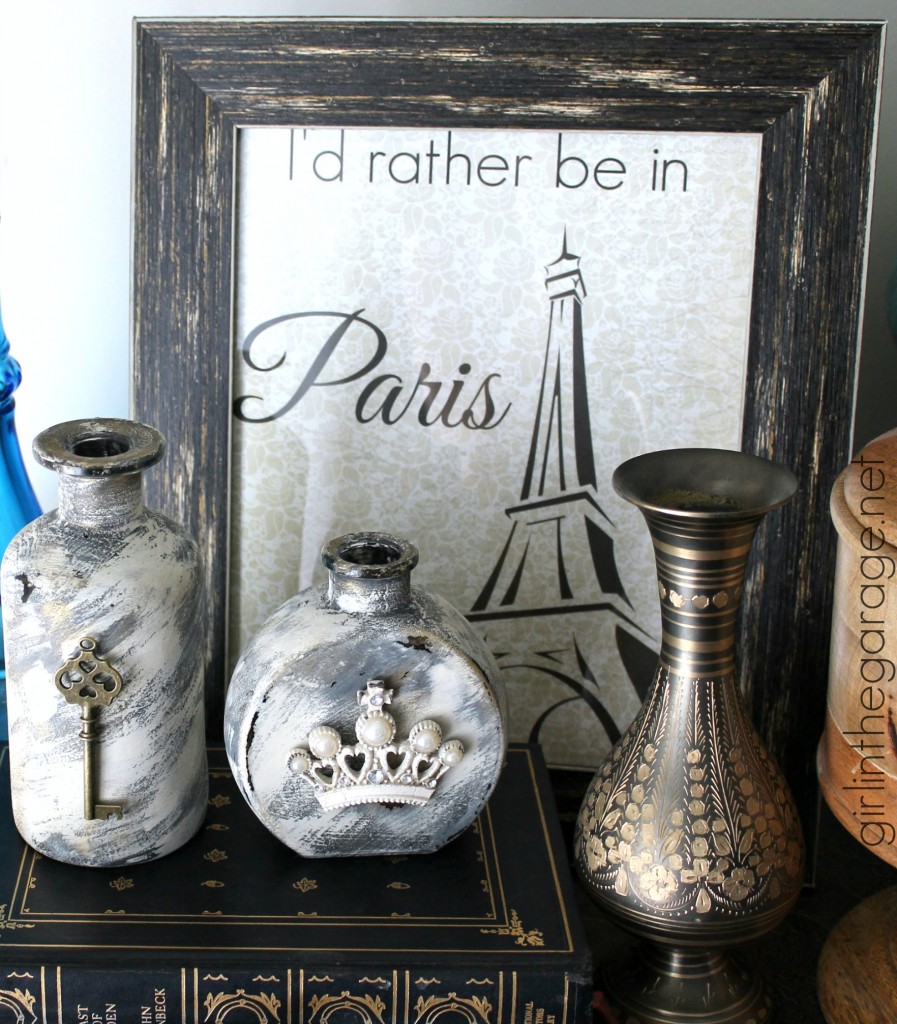 My free printable Paris art is available for download HERE.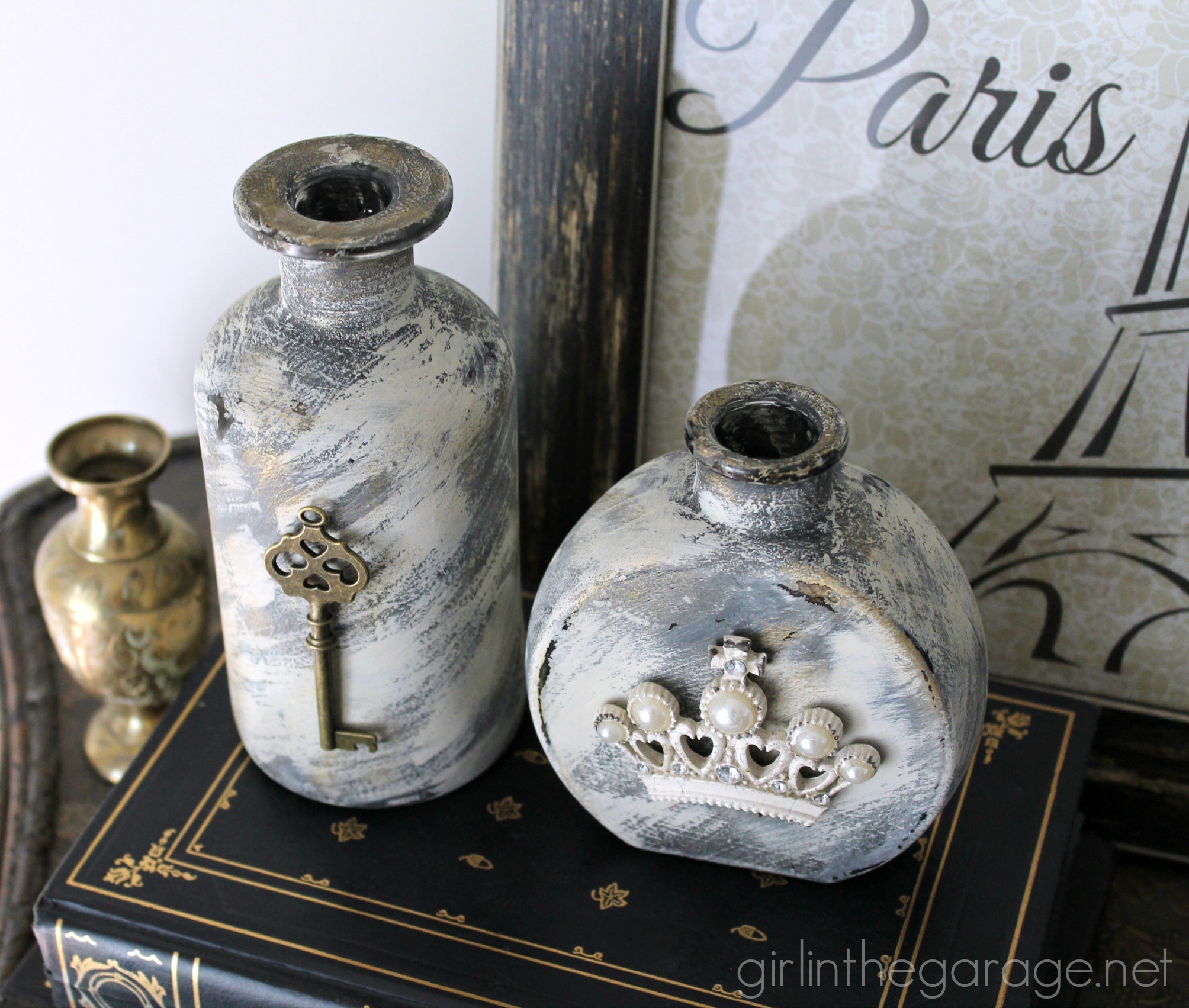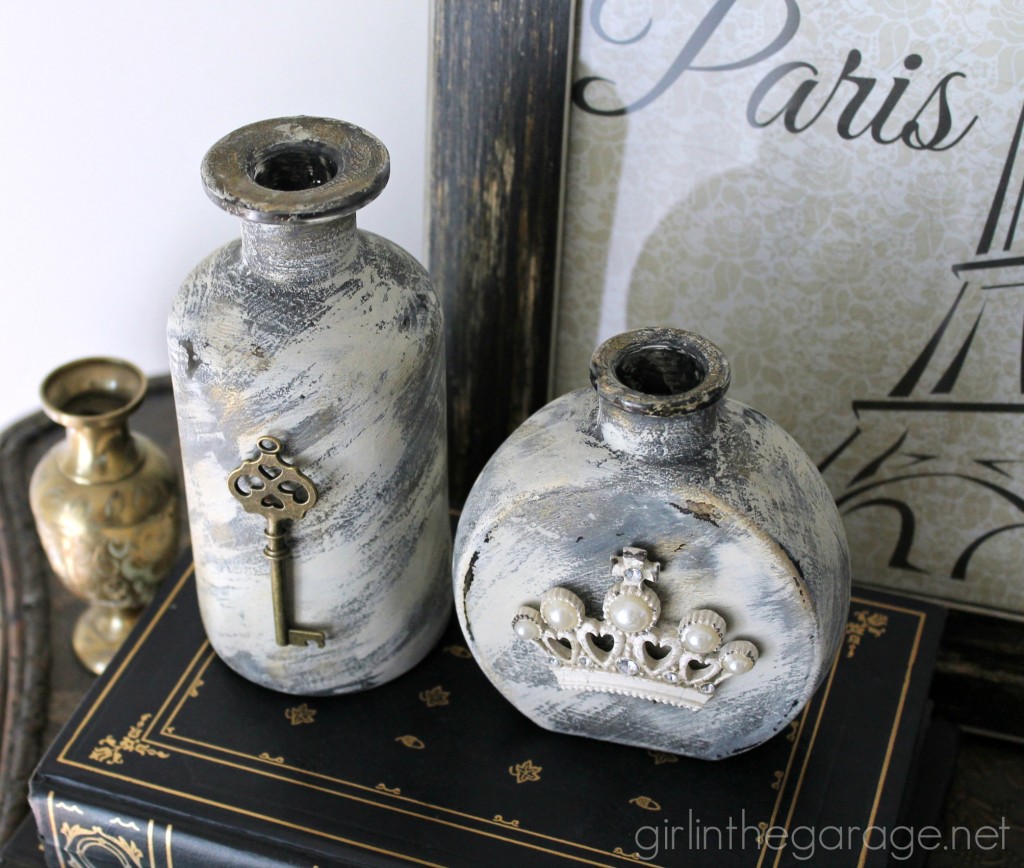 I'd love for you to leave a comment below and let me know what you think of these embellished glass bottles. What's your favorite kind of DIY home decor to make?
– Jen
You may also like: