It's time to reflect on September… a month of fall decor projects, metallic furniture, and a 2-year blogging celebration.  It was a busy blogging month for me with a fall tour, knockoff tour, and themed furniture makeover day.  Also- I don't always share many details of my personal life on here, but if you follow me on Instagram you may know that my grandfather passed away in September.  It was just three weeks after he was diagnosed with Leukemia.
It was very hard to deal with… so many emotions and two long-distance road trips (one to say our last goodbyes while we still could)… it's still hard to deal with.  Perhaps returning home after the funeral and having several projects to work on helped keep my mind off things a bit.  I'm not trying to be a downer but I do want to be honest and let you know what was going on behind the scenes here… not every part of my life is always about decor and furniture.
Here's a recap of my September posts and projects (click on any of the post titles for more info):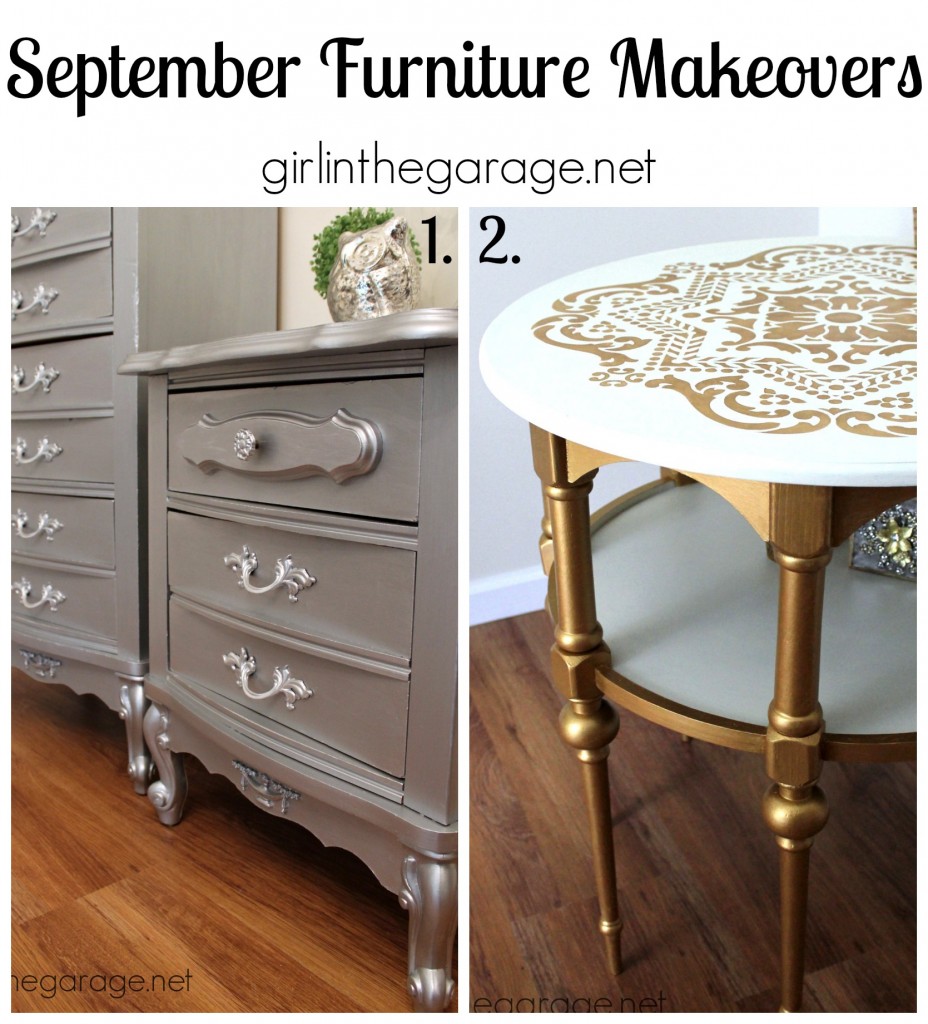 1.  Faux to Fab Metallic Furniture Makeover
2.  Gold and White Stenciled Table (Themed Furniture Makeover Day)
*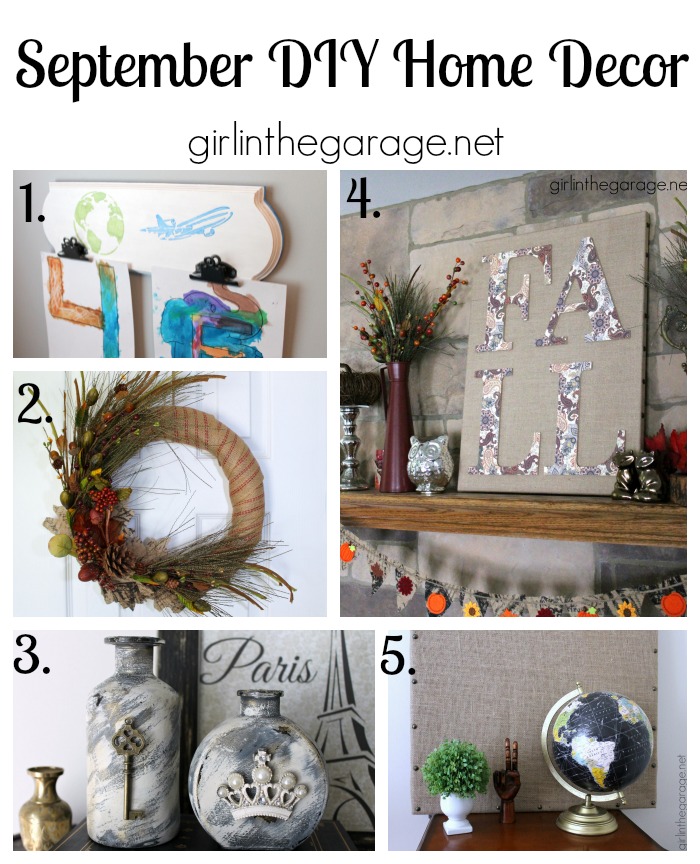 3.  Embellished Glass Bottles with Vintage Flair
4.  FALL Burlap Art and Mantel (Fall Decor Tour)
5.  Burlap Message Board Inspired by Ballard Designs (Rock Your Knockoff)
*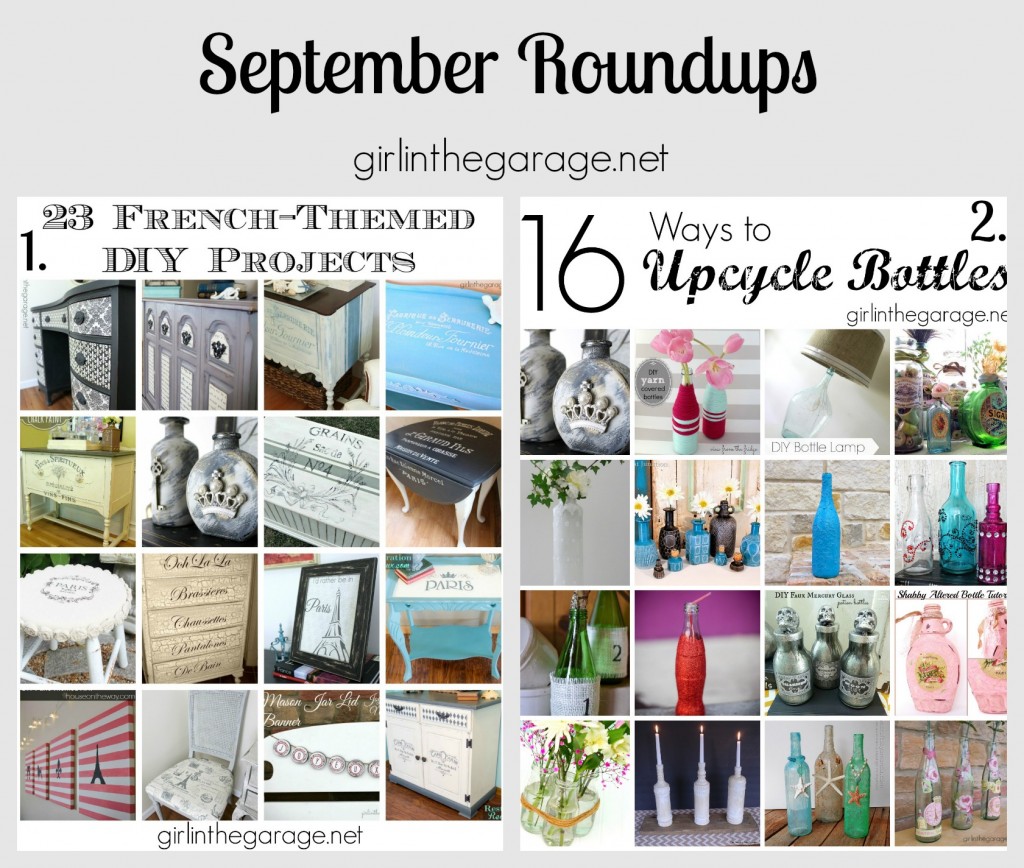 1.  23 French-Themed DIY Projects
*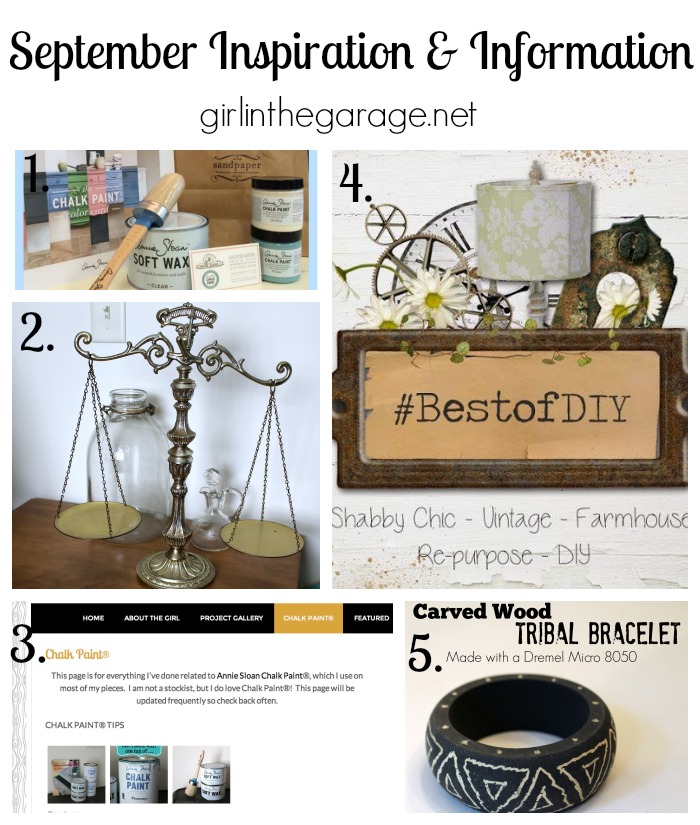 1.  Two Year Blogging Anniversary and a Chalk Paint® Giveaway (which is over now- sorry if you missed it!)
3.  Everything Chalk Paint® (meet my new page devote to all things Chalk Paint®!)
4.  The Epic "Best of DIY" Party
5.  Carved Wood Tribal Bracelet (Made with a Dremel Micro 8050)
*
I told you it was a busy month!
October is going to be a little more relaxed.  Here's what's on my agenda:
– My birthday!  (woot woot)
– A pillow challenge with 20-ish of my friends (plus a giveaway to a popular fabric store!)
– Themed Furniture Makeover Day, of course  🙂
– I have several projects in the pipeline so you'll just have to wait and see how they turn out!
I hope you all have a fabulous October – be sure to come back to see what happens here.
Jen
Join the GITG Community
When you join this thriving online community of 90,000 creative souls, you'll be inspired to discover hidden artistic talents and learn skills to boldly face DIY projects with confidence.
You'll also receive my free guide "Just Paint It: 7 Tips for Transforming Furniture with Confidence."