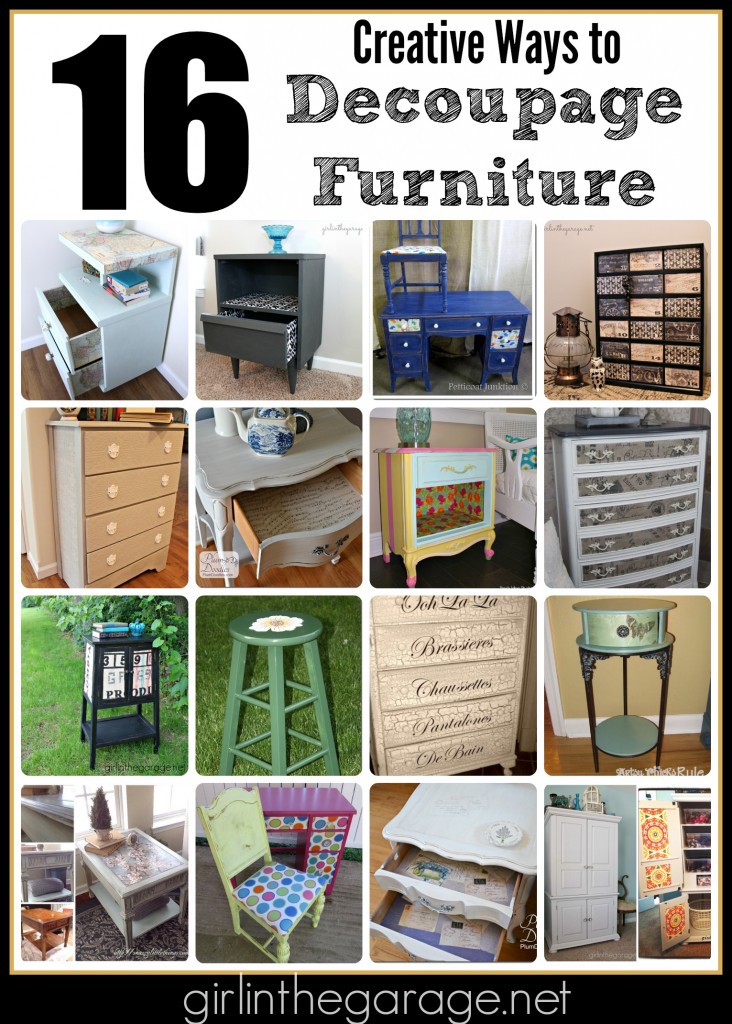 I love thinking of new ways to give makeovers to old furniture.  Painting is usually the first step in the process, but often a plain piece really needs something extra to make it unique and memorable.  I was first introduced to decoupage over a year ago and since then it has enabled me to do some pretty awesome projects!  Personally I always use Mod Podge but I know there are other methods, some of which my friends have used in their makeovers below.  Whether you want to add a small detail to a drawer front, add a surprise inside the drawers, or make a big impact all over, I've gathered 16 creative ways to decoupage furniture.  I hope you're inspired to try it too!
If you'd like to Pin any of the individual pieces below, please click over to the original blog post and Pin from there.  Thank you!
1.  Map Table by Girl in the Garage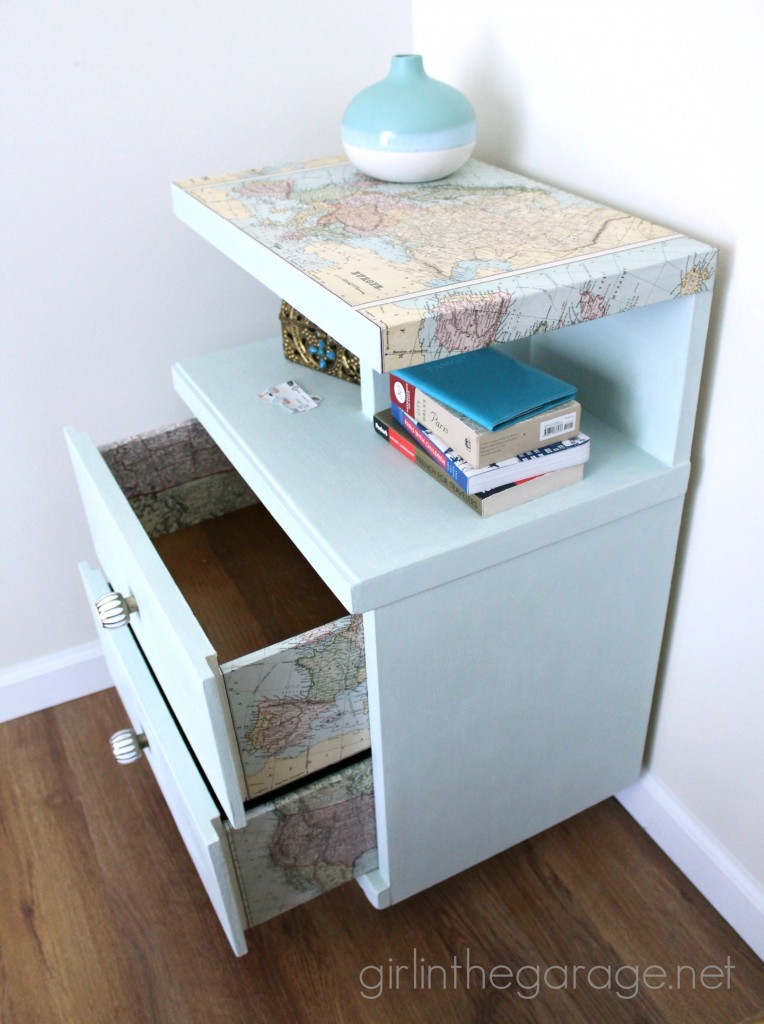 2.  Kid's Decoupage Desk by Petticoat Junktion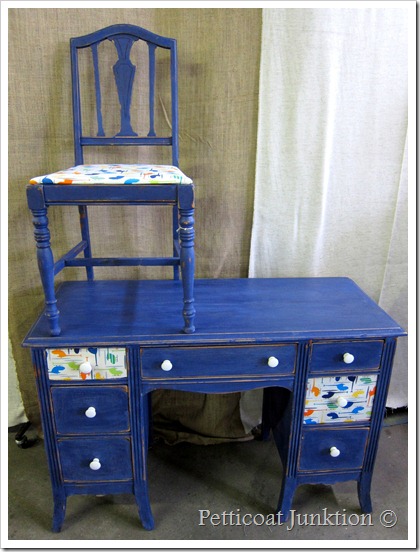 3.  From Blah to Ooh-La-La Dresser by Curb Alert!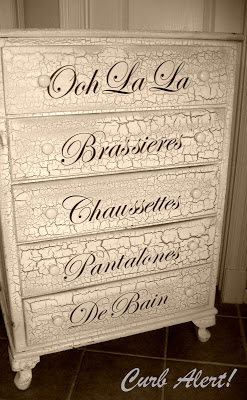 4.  Textured Dresser by Girl in the Garage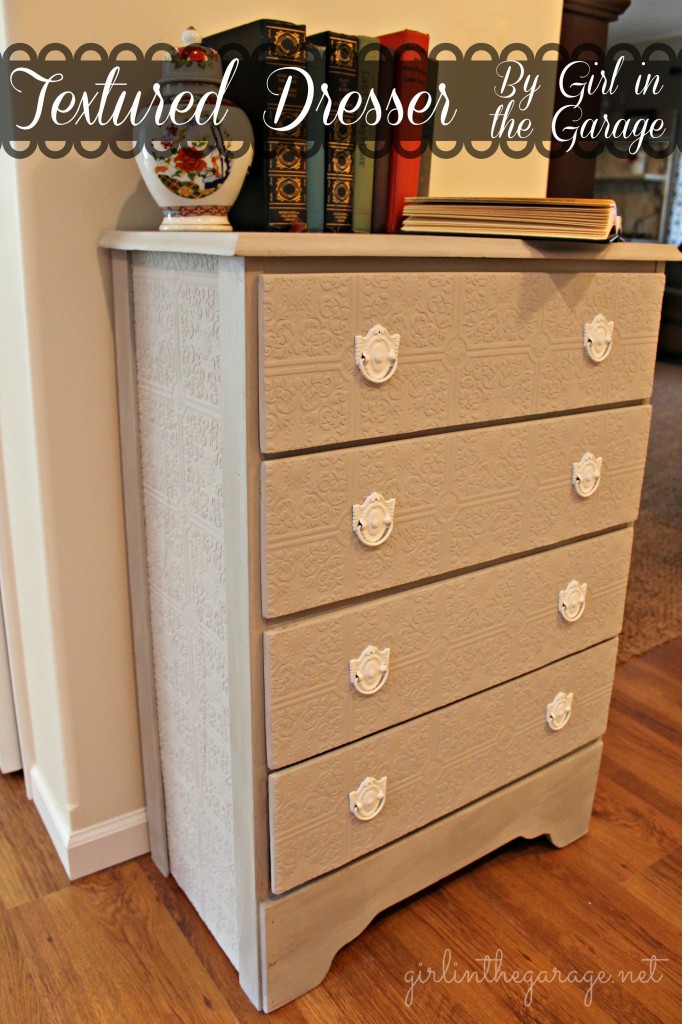 5.  Butterfly Side Table by Artsy Chicks Rule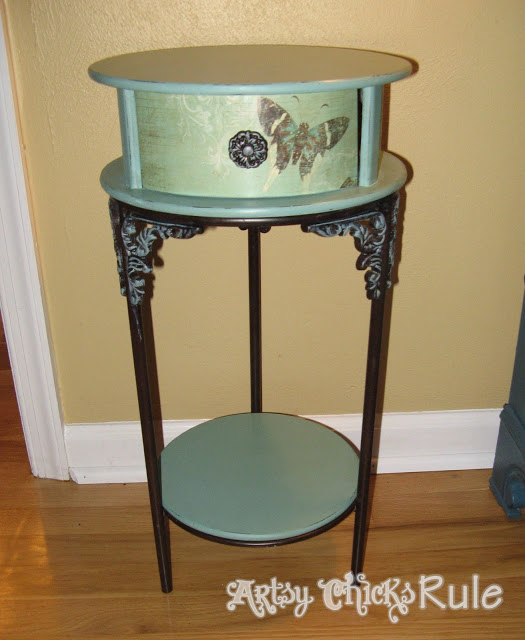 6.  Black and Burlap Cabinet by Girl in the Garage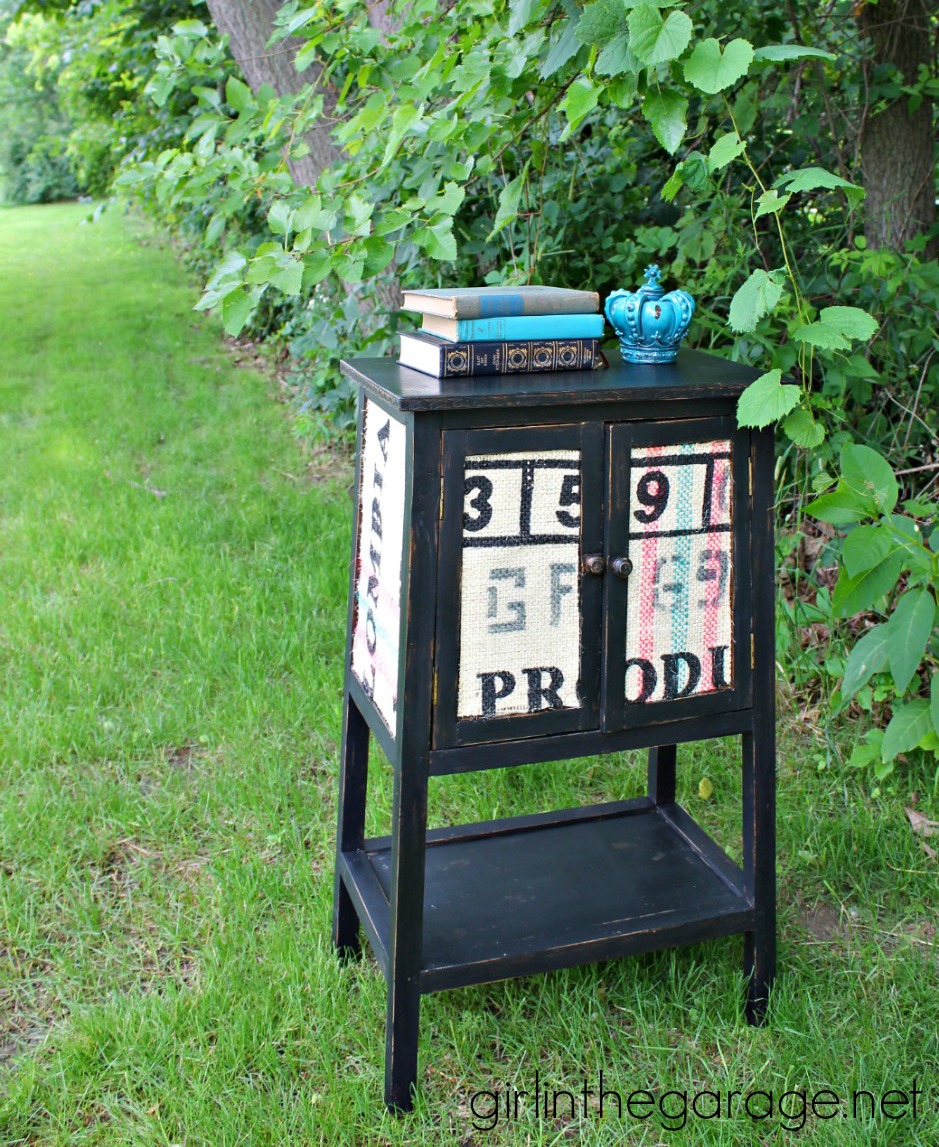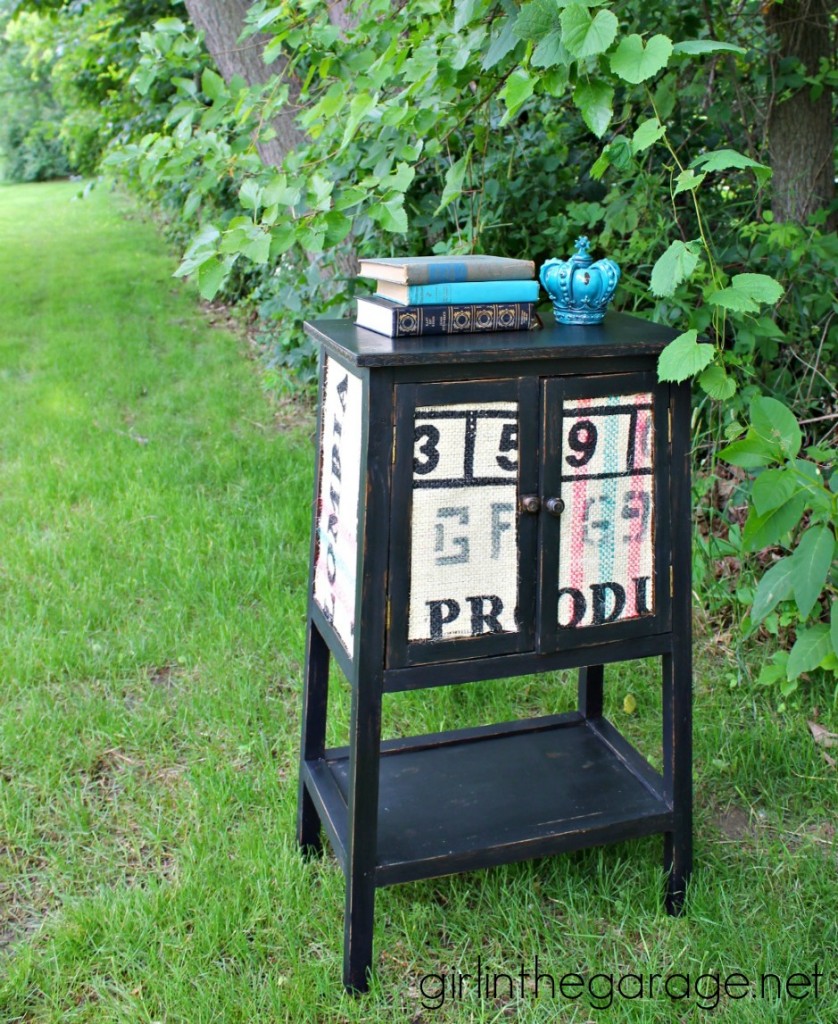 7.  Happy Nightstand Makeover by Fresh Idea Studio
8.  Gift Wrap Table Makeover by Girl in the Garage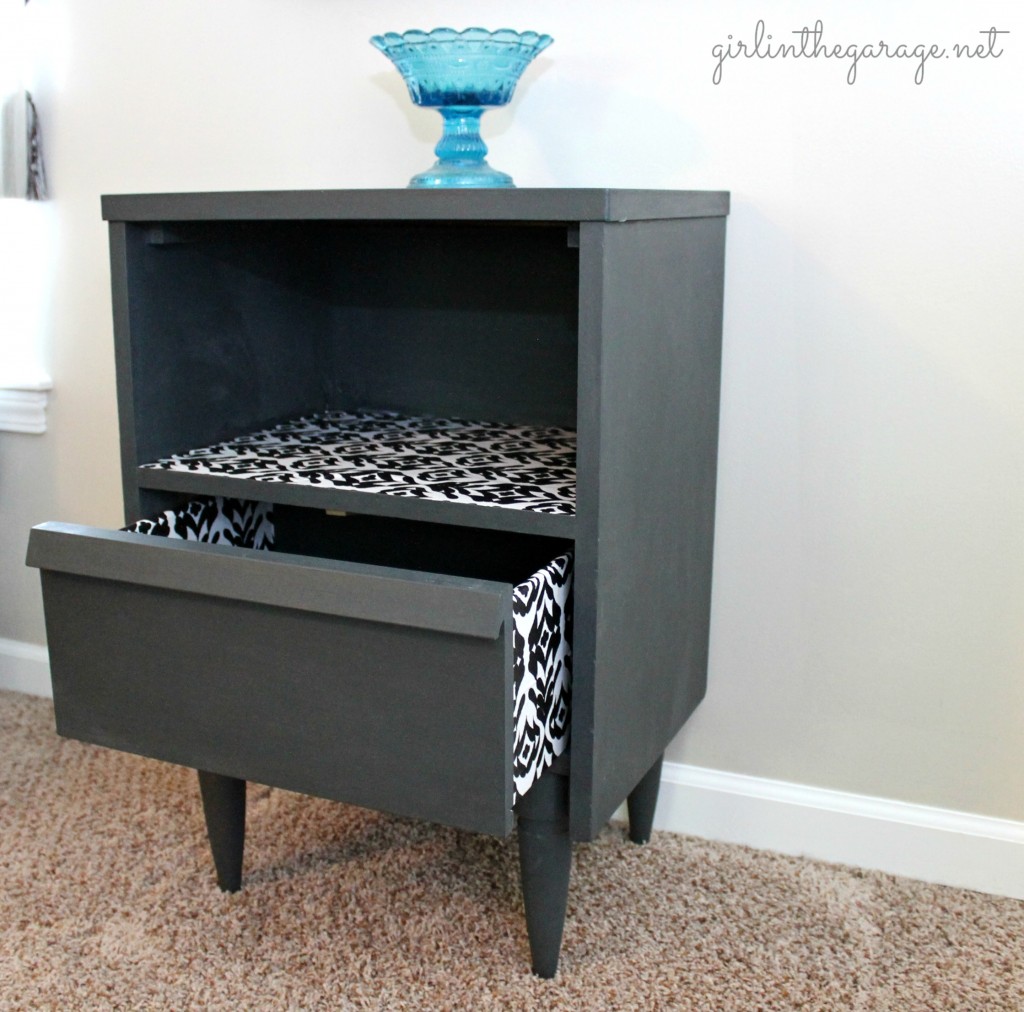 9.  Floral Painted Bar Stool by Sweet Pea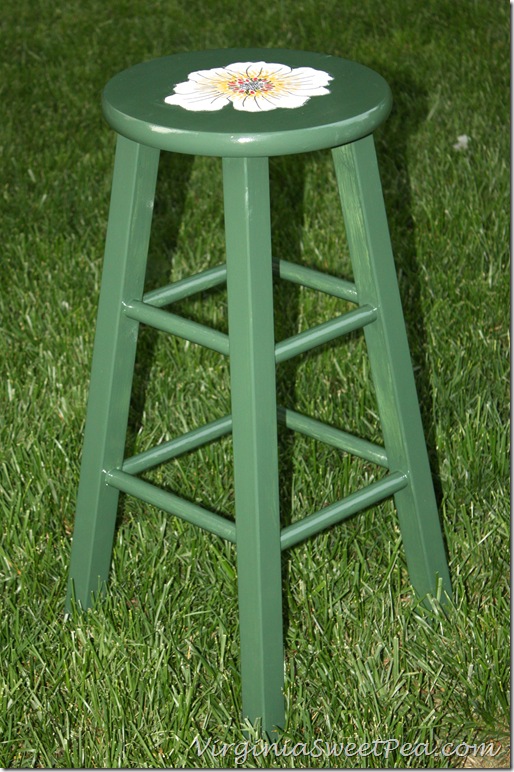 10.  Dresser with Fabric Inlay by Confessions of a Serial Do-It-Yourselfer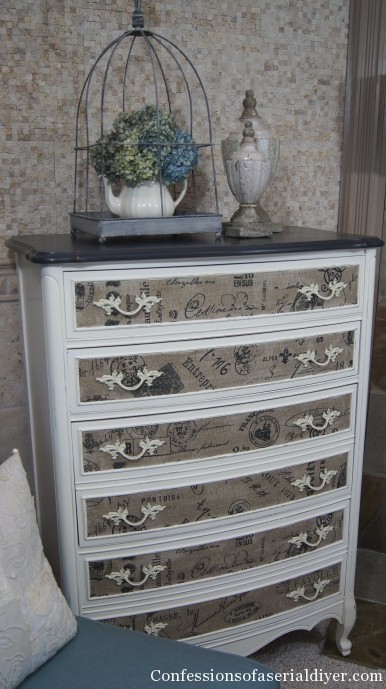 11.  Upcycled Garage Storage Caddy to Frenchy Organizer by Girl in the Garage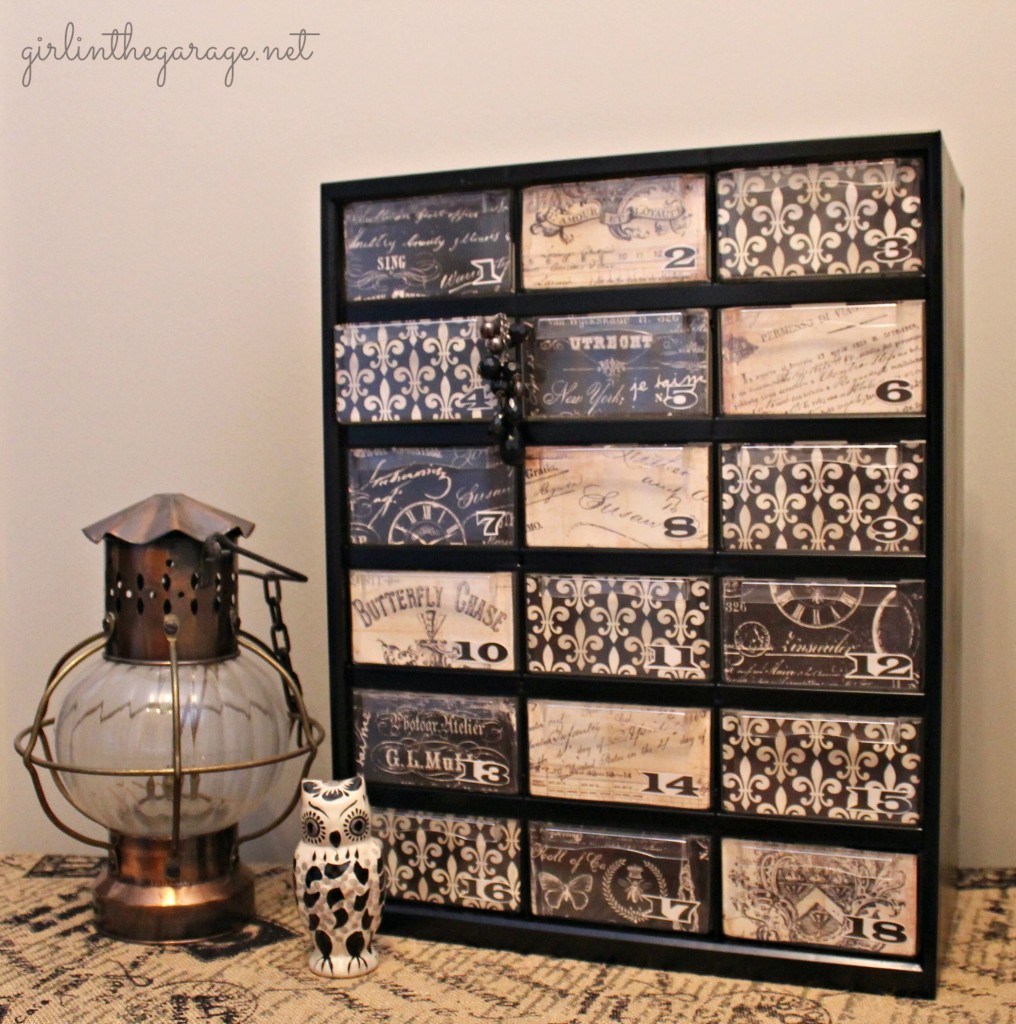 12.  Decoupaged Postcard Drawers by Plum Doodles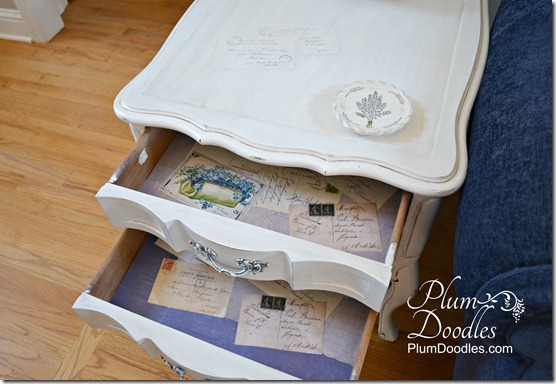 13.  Armoire Makeover with Wallpaper and Fabric by Girl in the Garage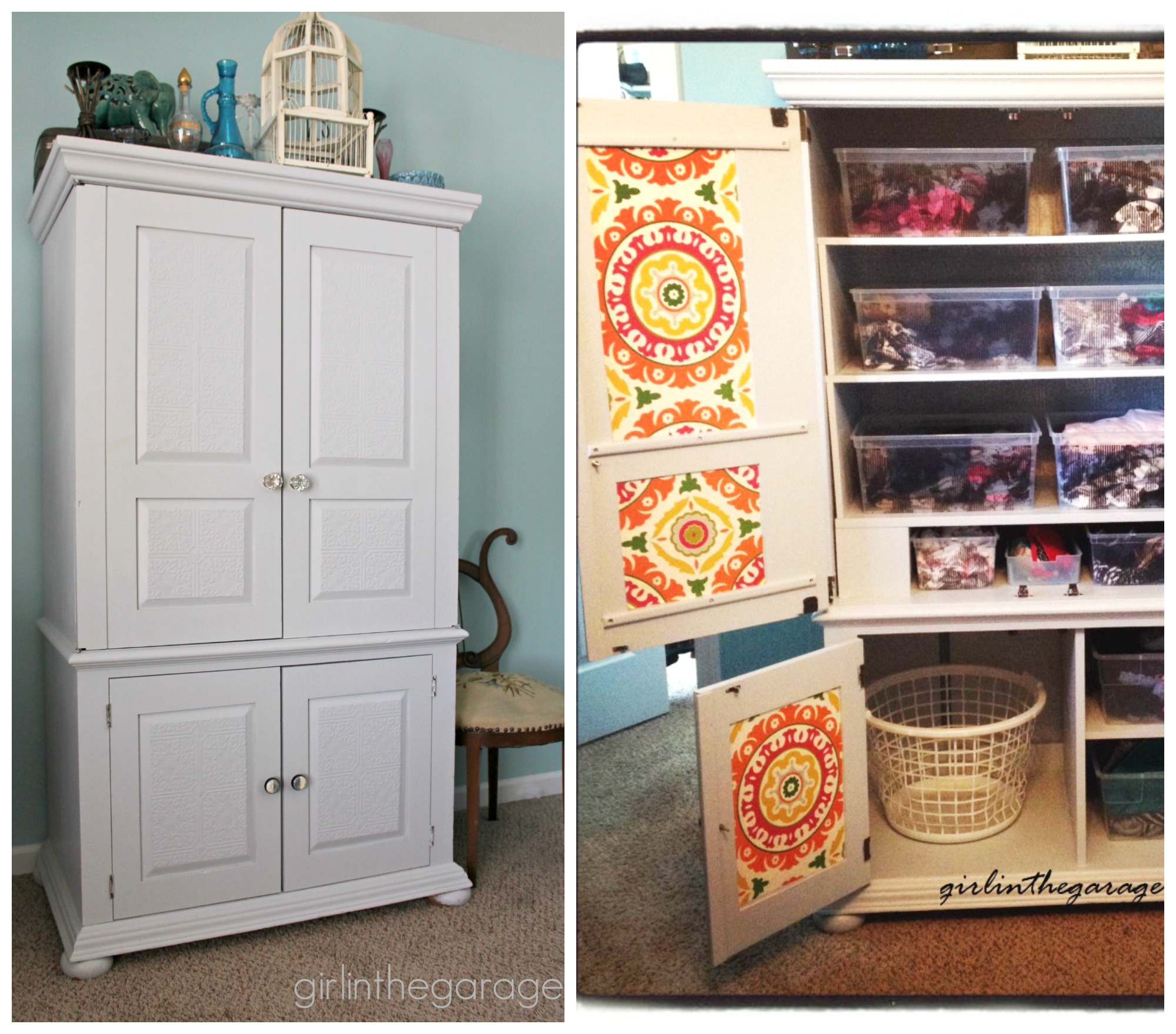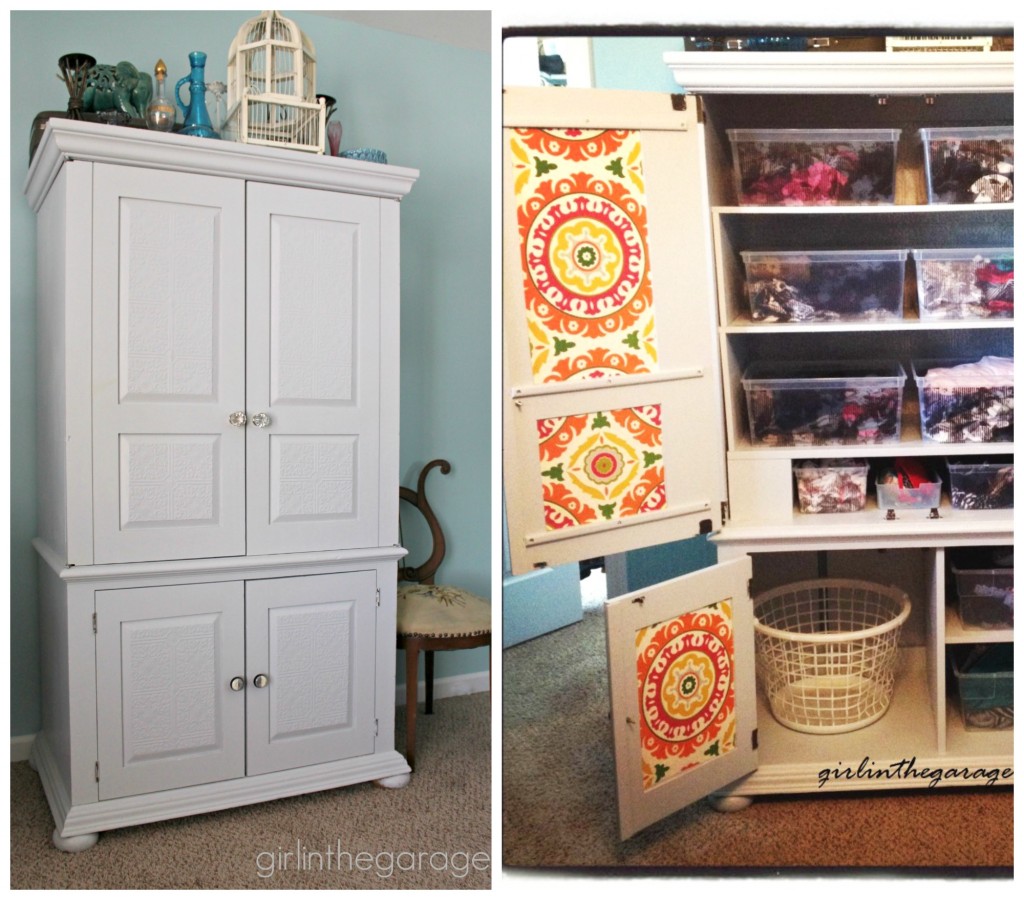 14.  Spring Table by Snazzy Little Things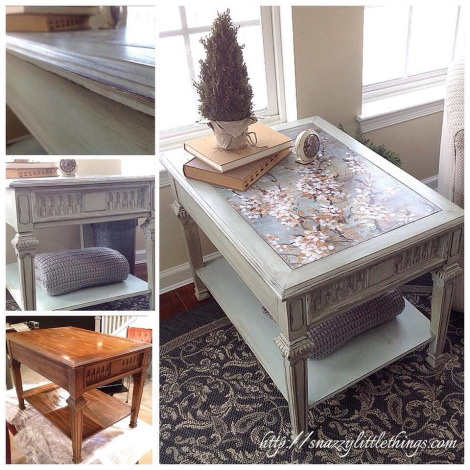 15.  Painted End Table with Sheet Music Drawers by Plum Doodles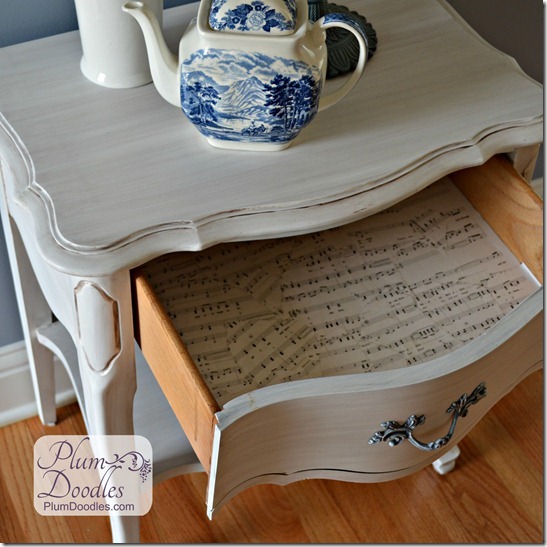 16.  Decoupage Desk by Petticoat Junktion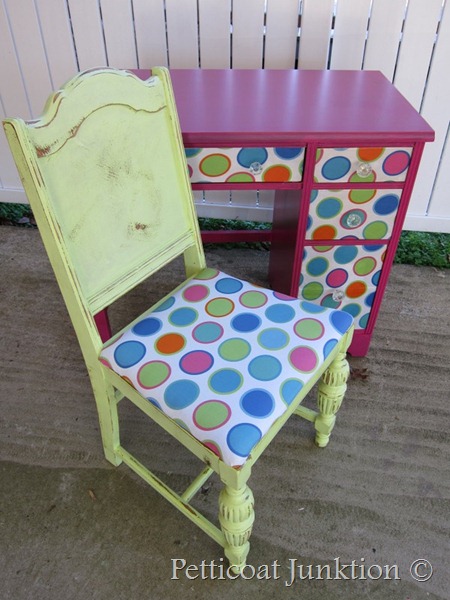 Do you have any decoupage projects planned?
I'd love to hear about them!
Jen
Recent Popular Posts:
* Beachy Summer Tablescape, an Upcycled Centerpiece, and a GIVEAWAY for Pfaltzgraff Dinnerware!  (through July 3, 2014)
* Easy Patriotic Bandana Wreath
* 30+ Budget-Friendly DIY Decorating Ideas
Join the GITG Community
When you join this thriving online community of 90,000 creative souls, you'll be inspired to discover hidden artistic talents and learn skills to boldly face DIY projects with confidence.
You'll also receive my free guide "Just Paint It: 7 Tips for Transforming Furniture with Confidence."