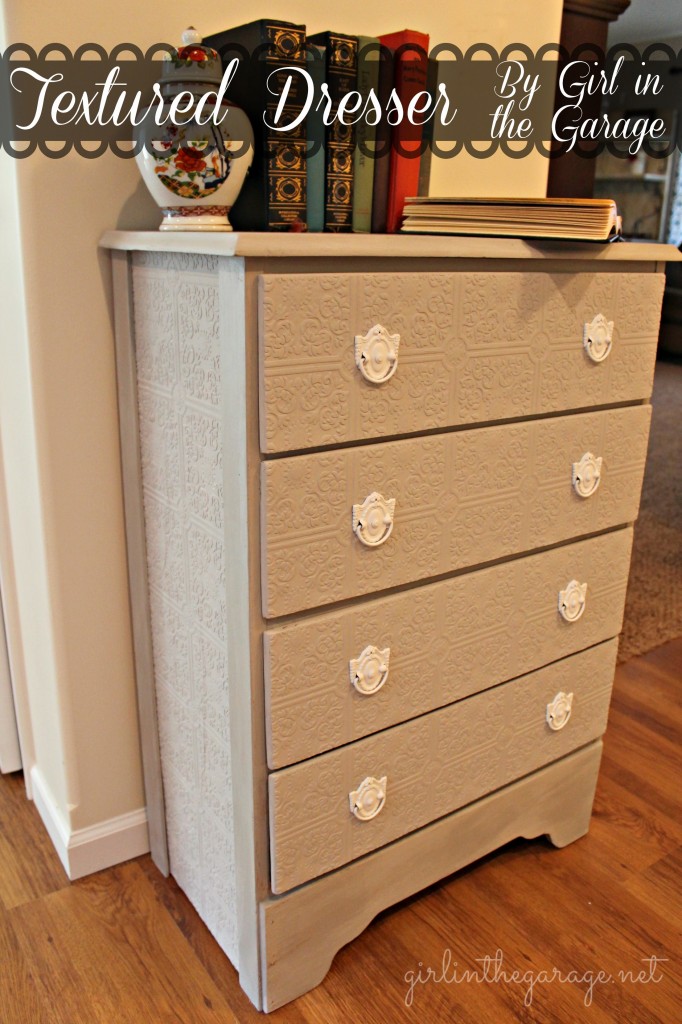 It's been HOT here!  That's probably an understatement.  Unbearable?  Sweltering?  With an average of 95-97 degrees every day this week (and no rain in sight) I've had to keep the garage closed while painting… bummer.  And spray painting outside isn't the most fun either.  Did you know you're not supposed to spray paint when it's above 90 degrees?  Maybe one day I'll learn to follow the directions.  😉
Recently I was lucky enough to find this dresser in a state of unfinished wood and vintage hardware, and even the green crayon didn't detract from it's potential.  It was pretty much a blank slate!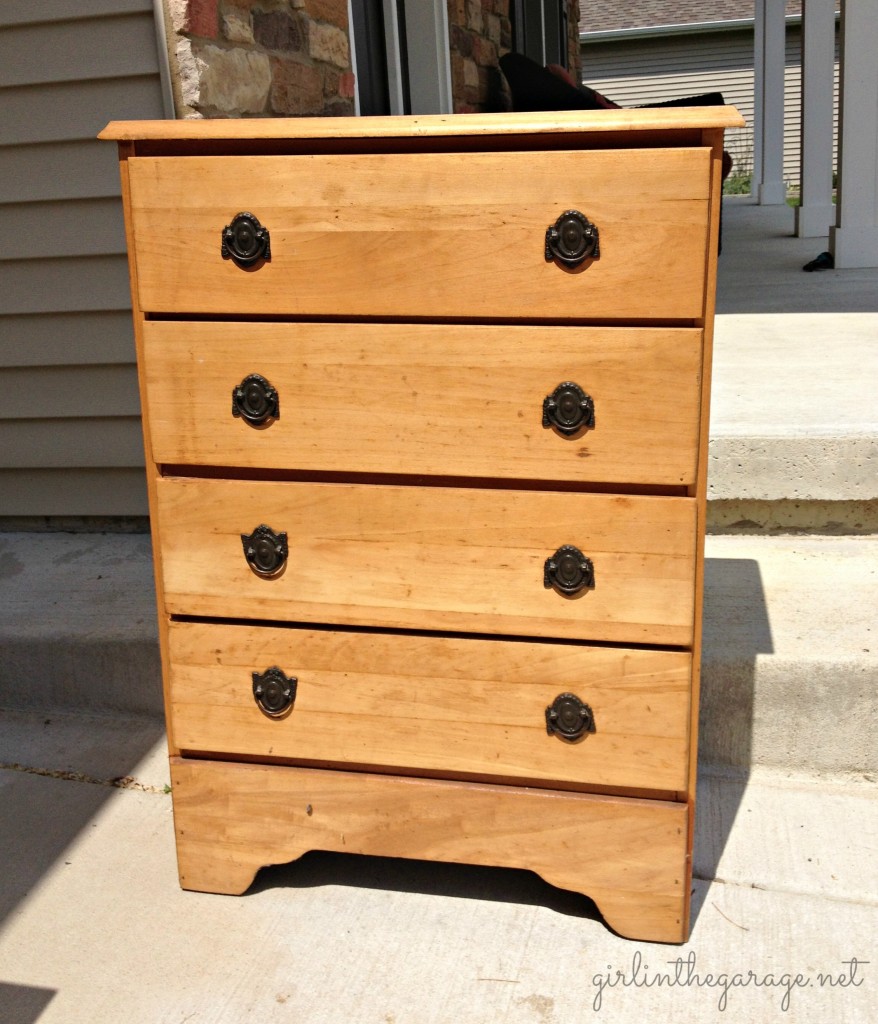 It needed some major beautification so I sanded it and then pulled out my paintable wallpaper
that I used last year on the front of this armoire (which is still being used every day in our bedroom, by the way).  I cut panels for the sides of the dresser and then for the drawer fronts, and carefully used Mod Podge
to glue them on.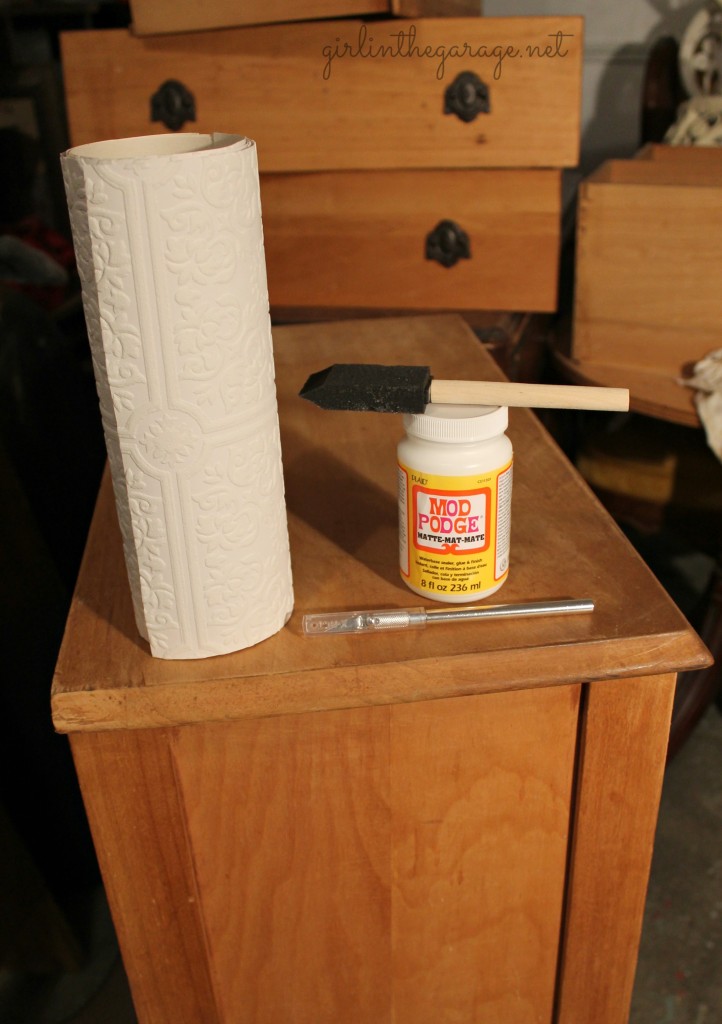 Then I painted it all in Paris Grey Annie Sloan Chalk Paint.  Let me just say this- paintable wallpaper
is a very cool thing.  It can make something boring look fabulous.  But it's also a pain to paint.  If it's very textured (like mine is) you may need to give it several coats to get all the little grooves.  I did it first with a big brush and then twice with a little artist's brush.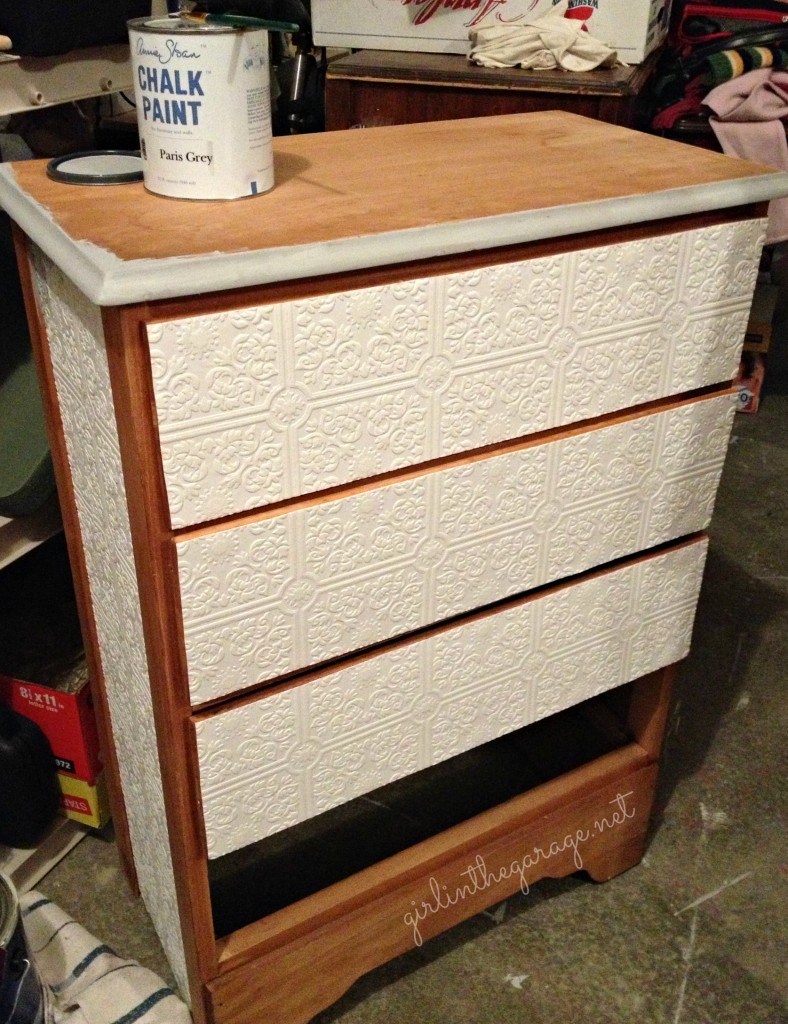 Finally I gave it a couple coats of Annie Sloan clear wax, and spray painted the handles white.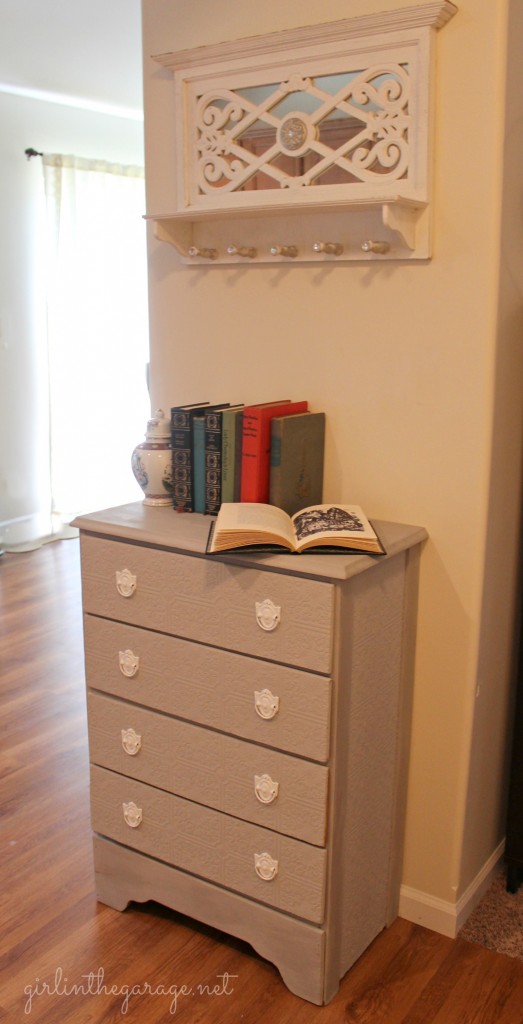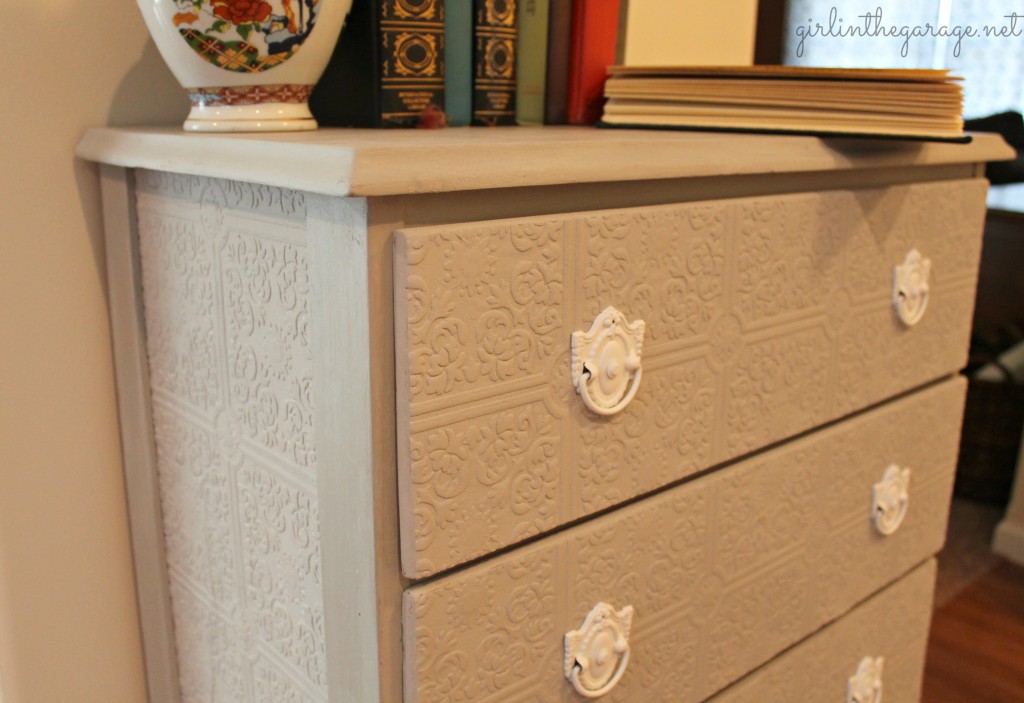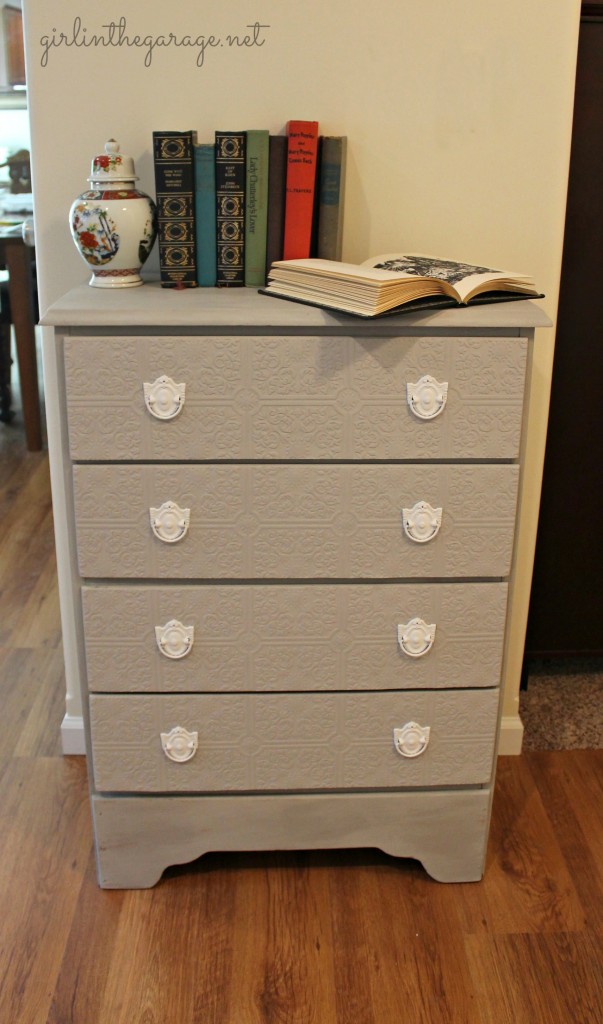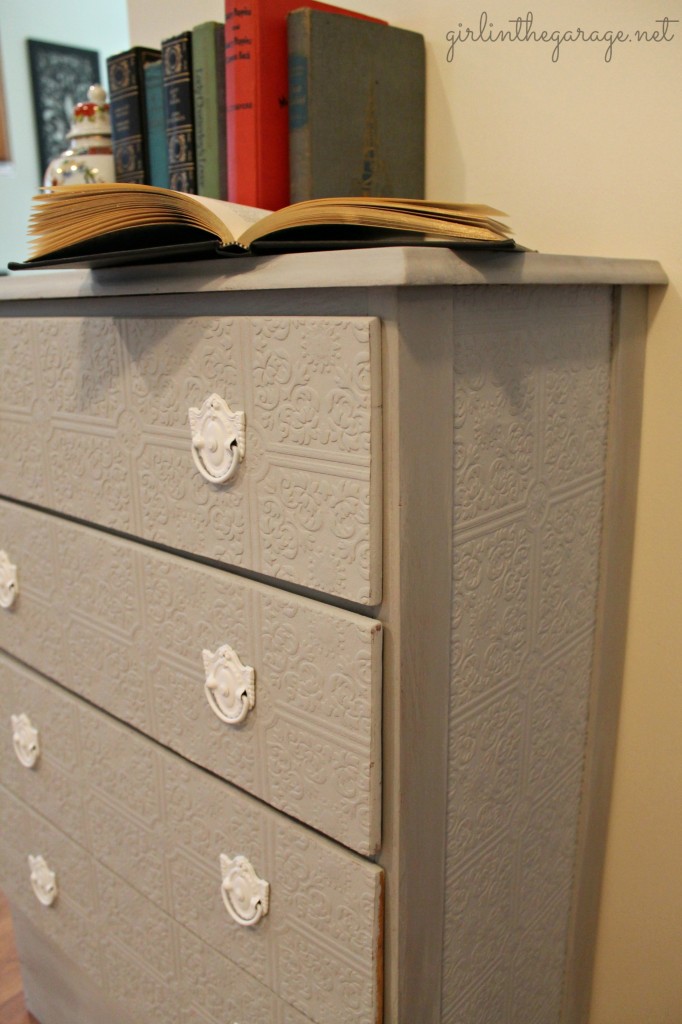 Would you ever wallpaper your furniture?
Jen
*Recent posts:
17 Tips for a Successful Yard Sale