I've never had the privilege of living very close to an Anthropologie store, so whenever I have the chance to visit one I take full advantage of it.  😉   I leisurely browse the store and longingly gaze at all the gorgeous items for sale (although I typically only buy things from the clearance room!) and also gain inspiration from the creative displays and furniture.  One of my dream jobs would be a Buyer for Anthropologie, and/or someone who designs their displays.
This weekend when my husband and I went to Chicago for a concert, I made sure that I could visit the Anthro store on State Street.  As I walked around, I took some photos to share here- I hope you're as inspired by them as I am!
Gold mirror = Fabulous.   Dresser with mercury glass panels = Divine.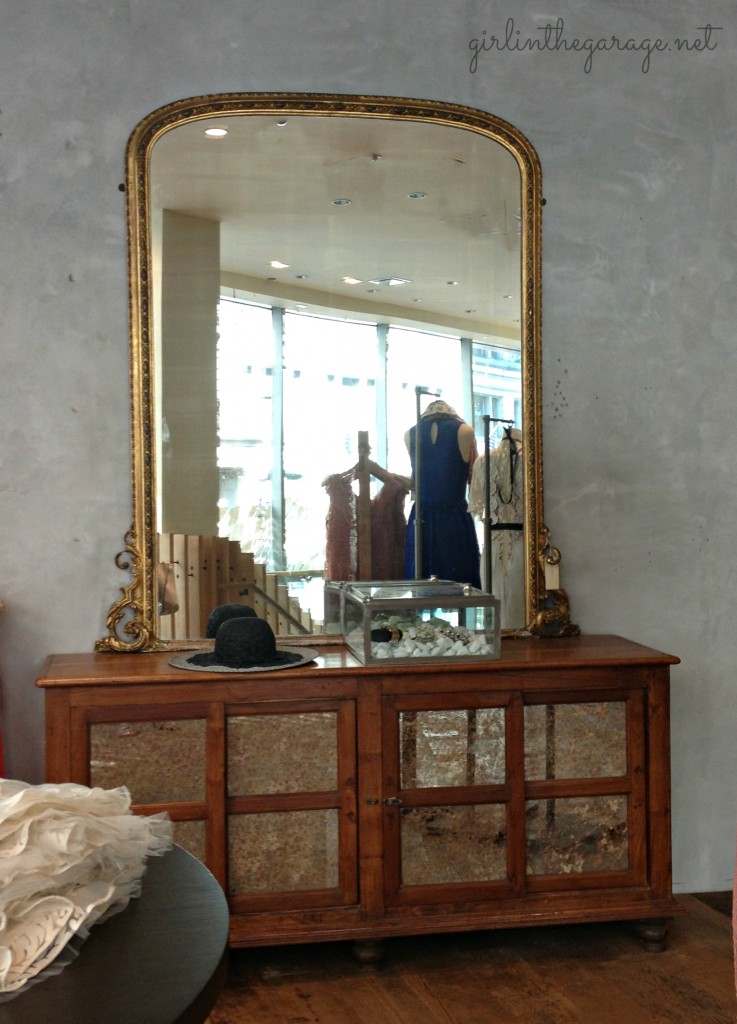 Summer brunch under a canopy?  Don't mind if I do.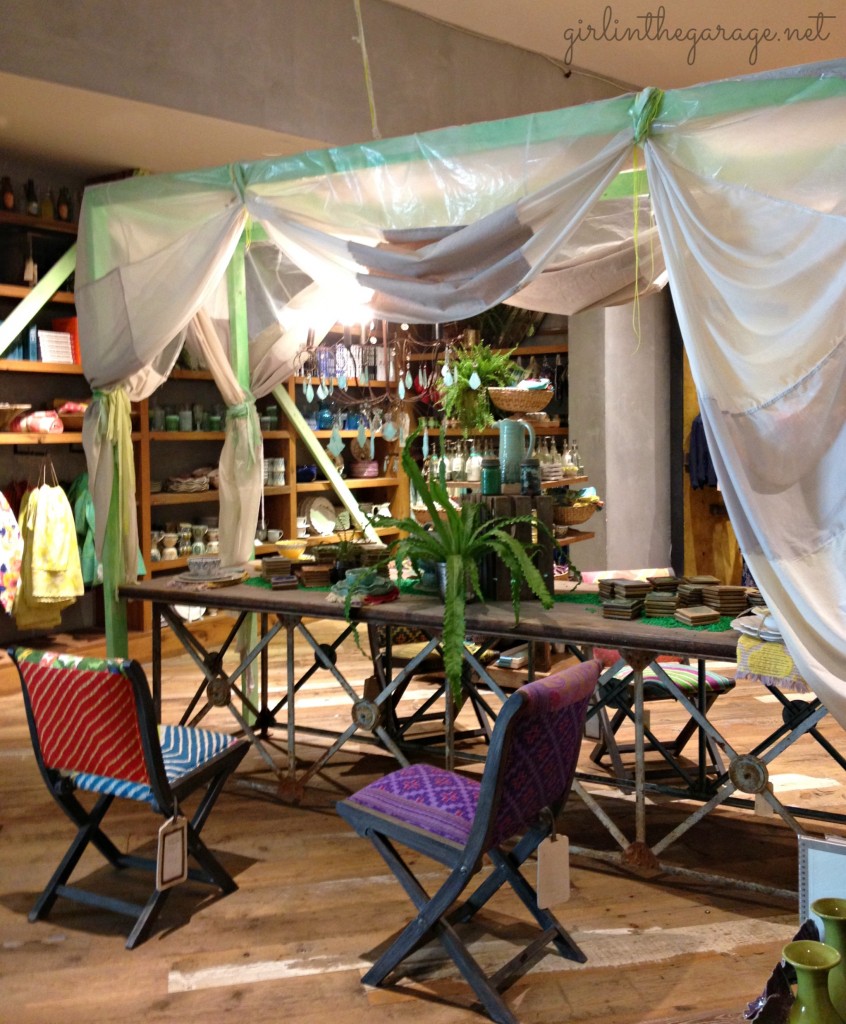 Magnificent chandelier with jade(?) crystals?  Yes please!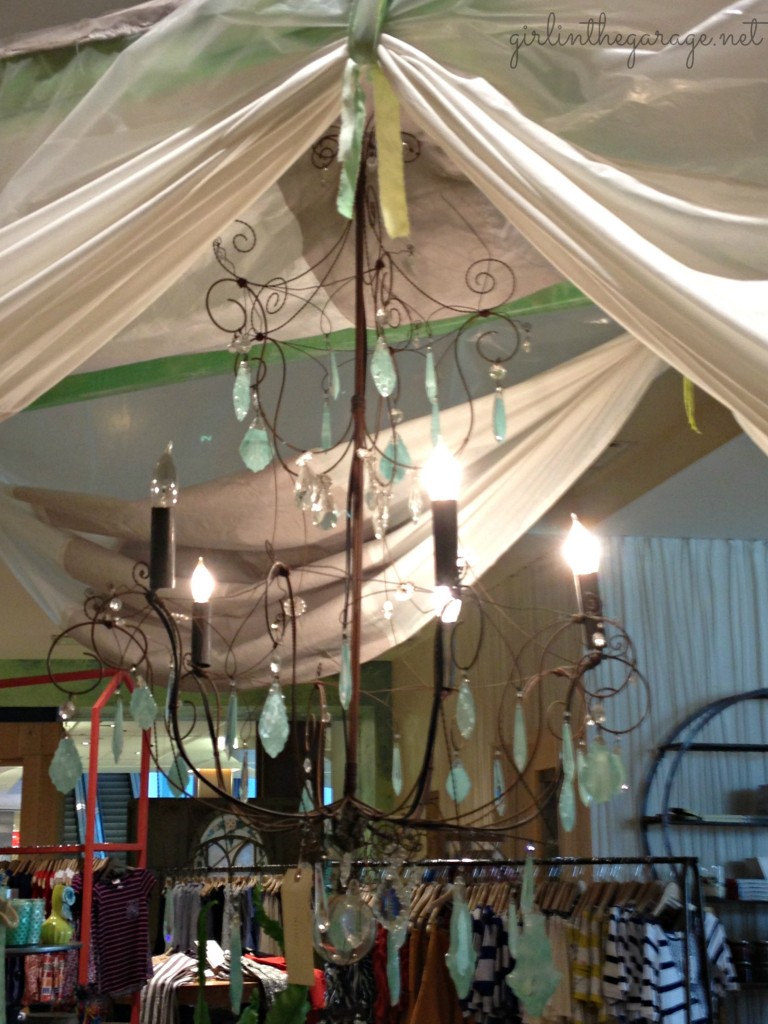 Colorful lounge area for waiting husbands….  Oh wait, mine's shopping in another store right now…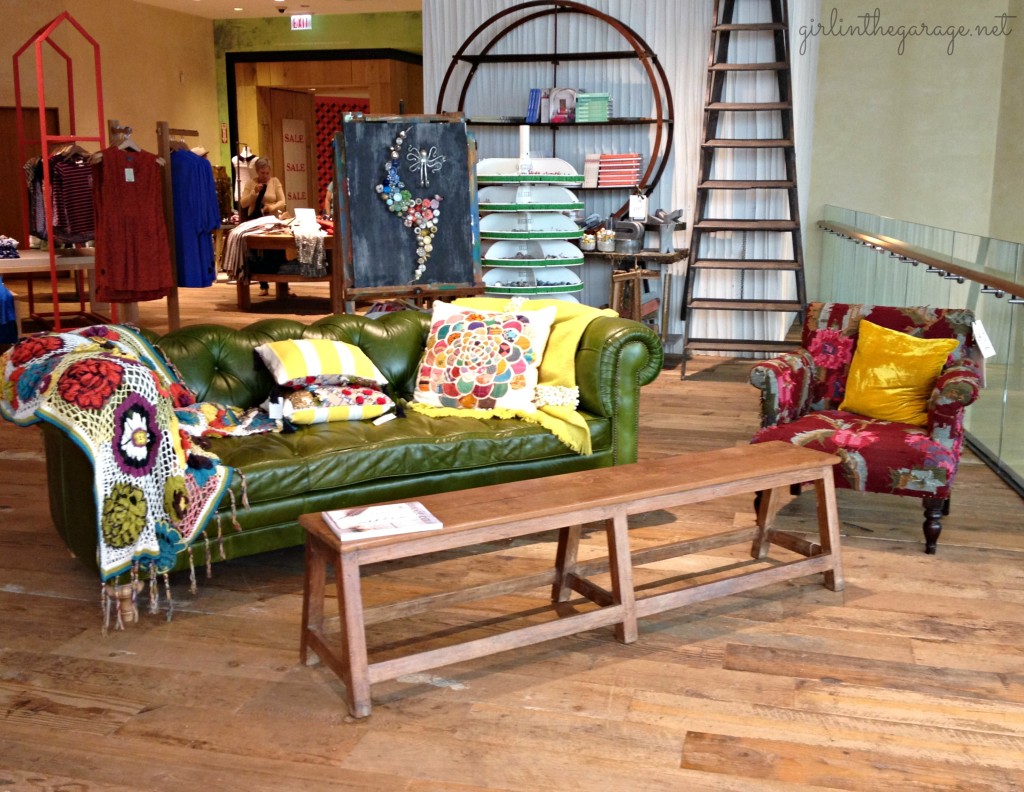 Vintage green hutch = Love at first sight.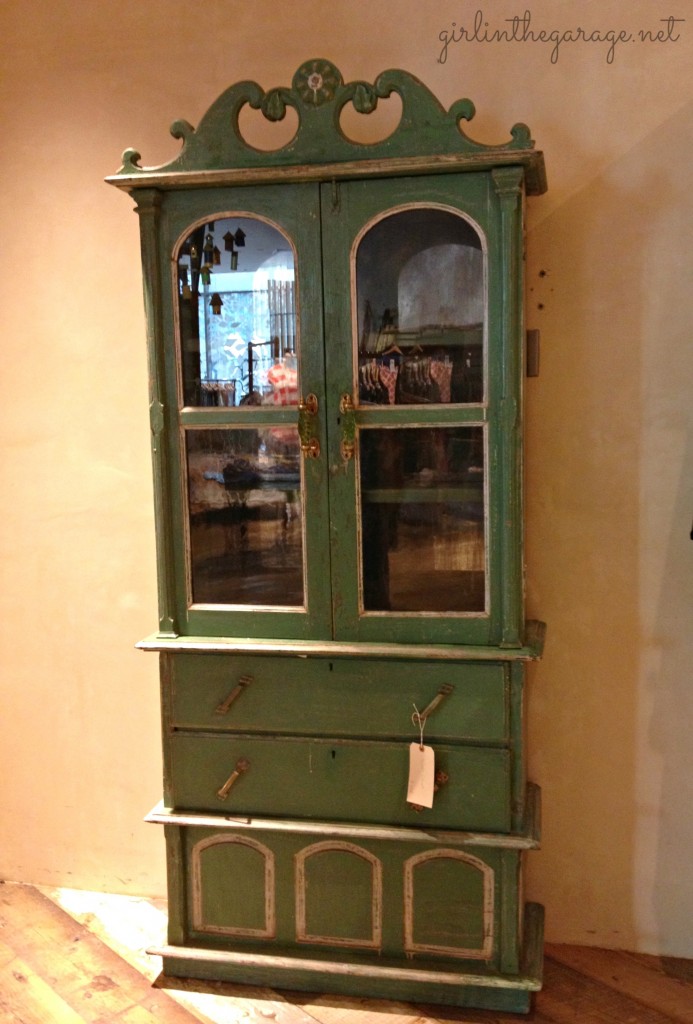 Why use a boring old linen closet when you can have this?!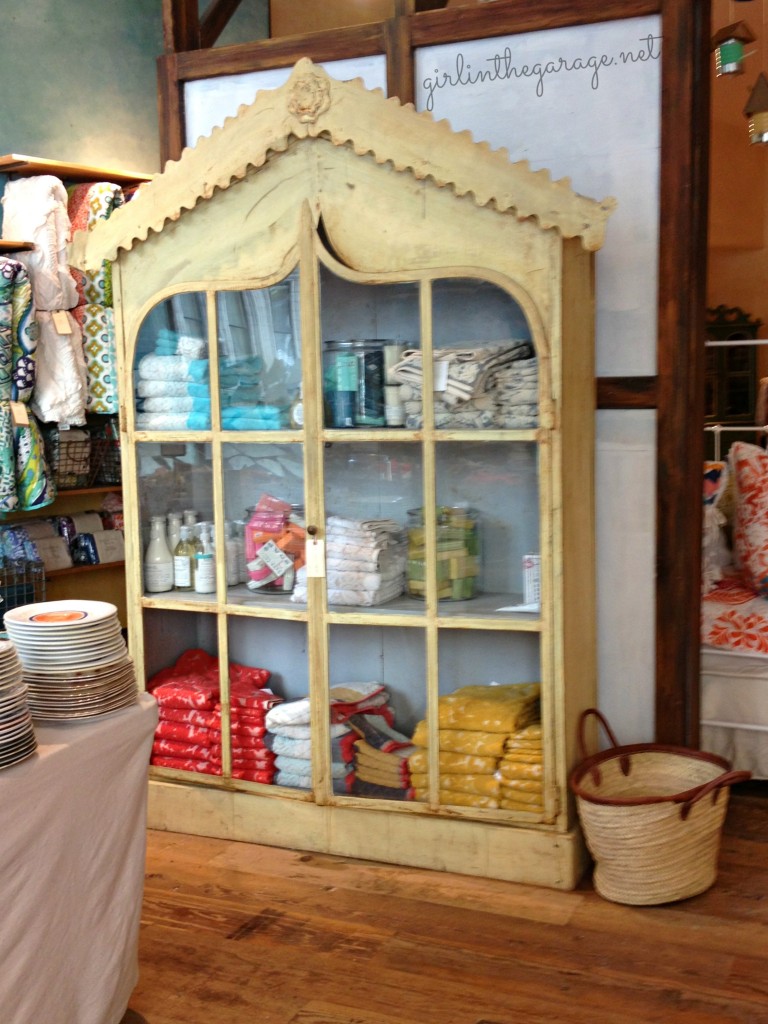 Take a siesta on some colorful bedding below a collage of birdhouses.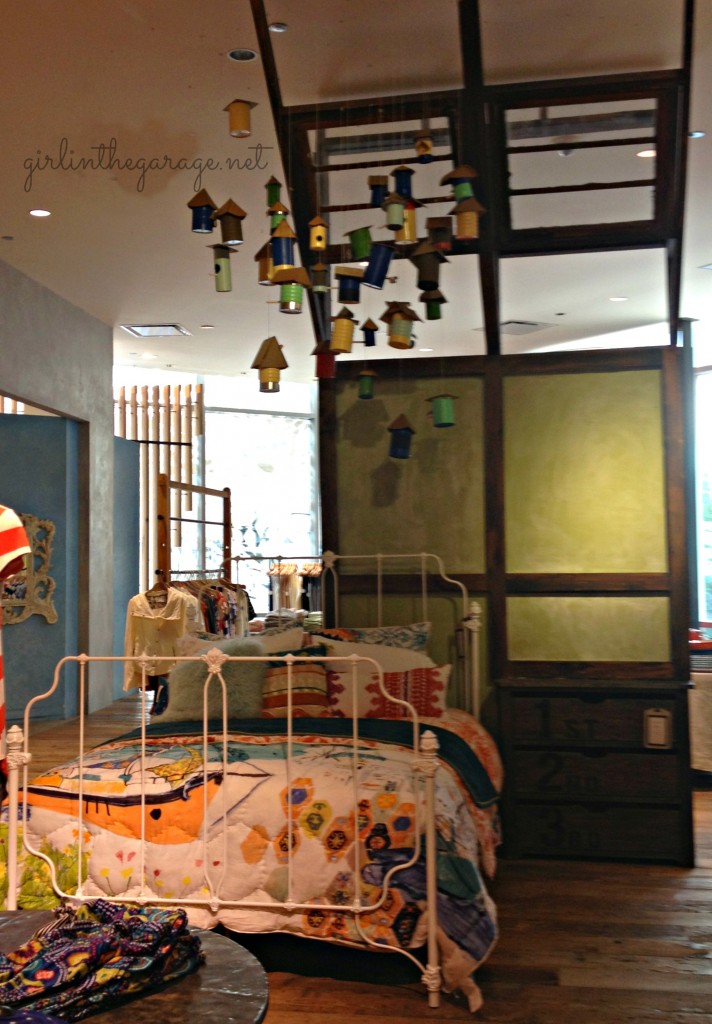 A giant wall mural made out of what appears to be painted corks… artistic genius.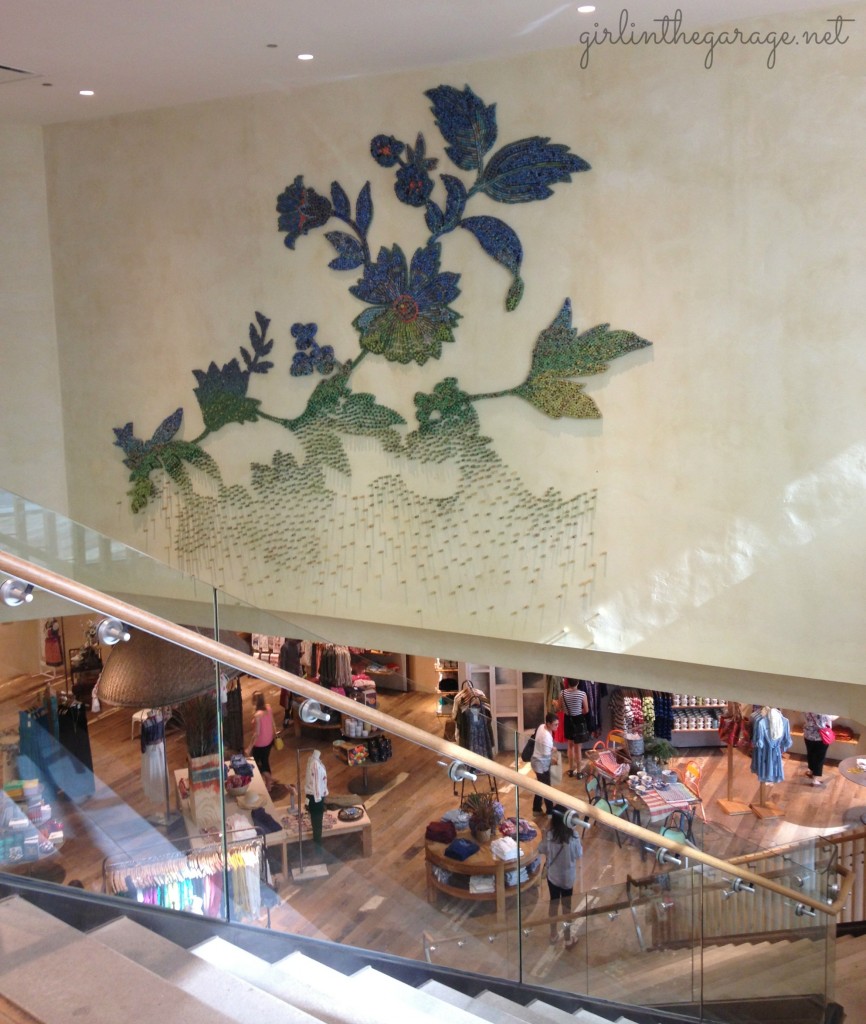 My husband's back!  And just a little bored while I'm wandering… j/k   😉   Almost done shopping, honey!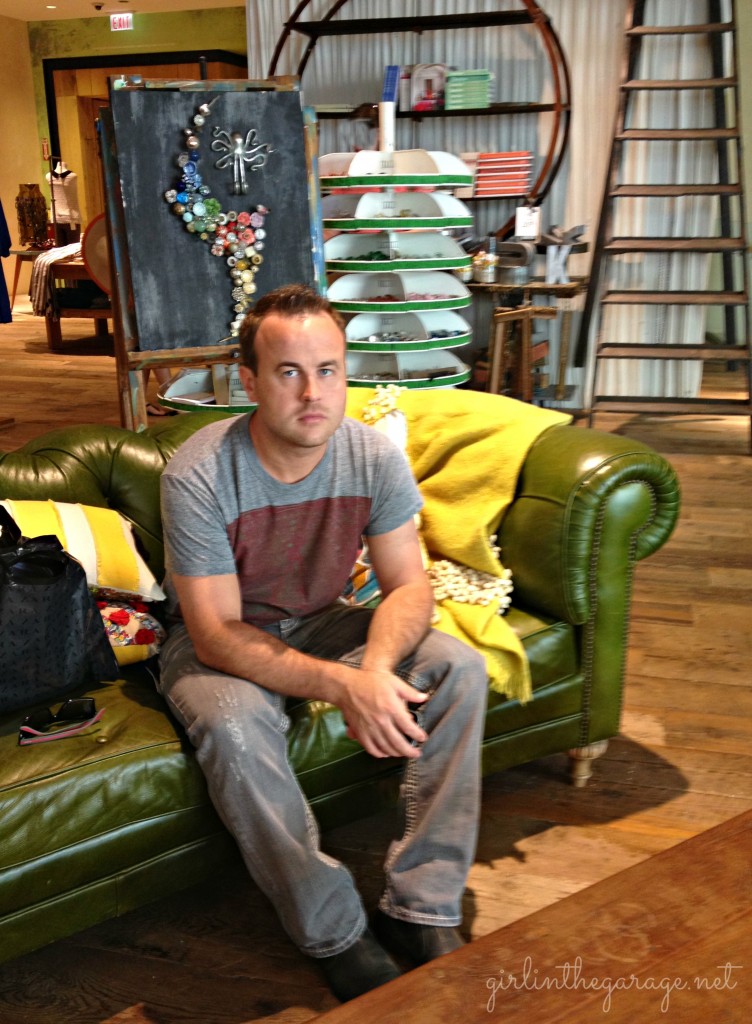 I ended up with a shirt, whimsical painted owl, yellow drawer knobs, wall hooks, a hair barrette, and some bling.  (And totally spent all of the money I earned at my yard sale that morning..plus some.)
If you live near an Anthro, I'm totally jealous!
Are there any stores that inspire you?
Jen
*Recent posts:
17 Tips for a Successful Yard Sale
*Don't forget to enter these giveaways:
$160 Target Gift Card – through July 19