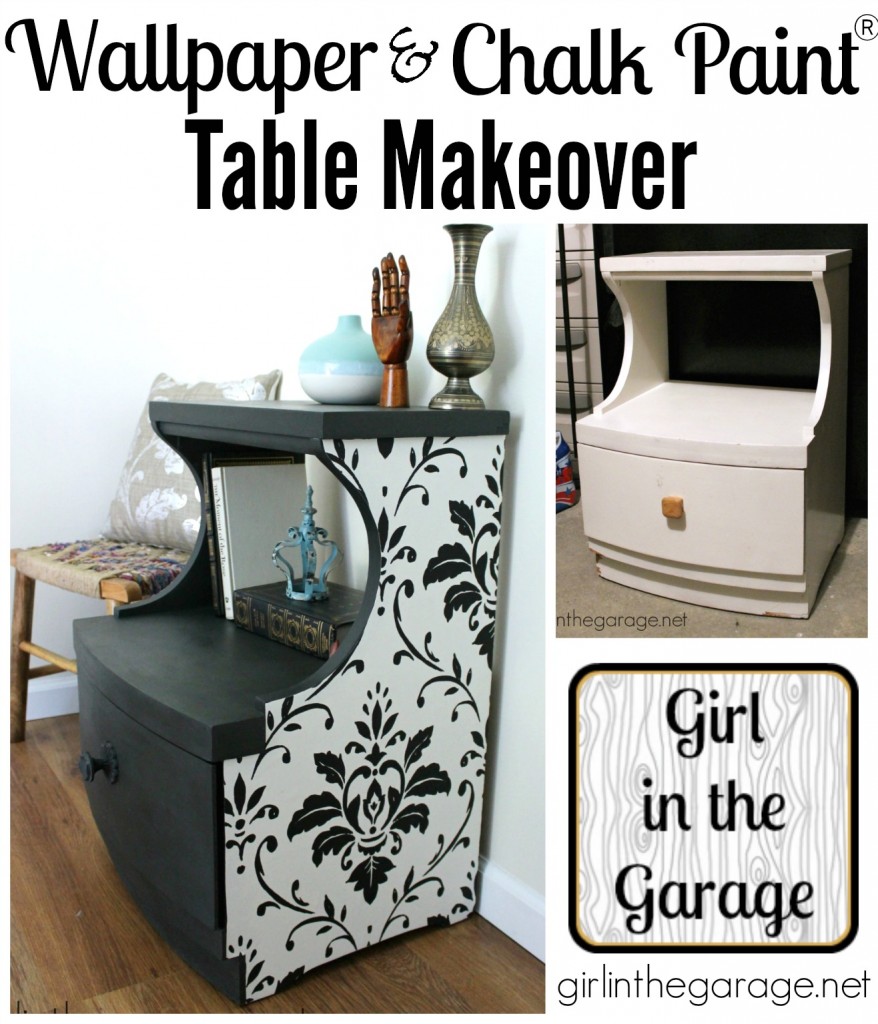 Hi friends!  The last couple weeks have been a bit crazy so it's taken me a little while to finish this decoupage table makeover.  I went to Atlanta for Haven, spent a while unpacking and putting all my goodies away, changed my shower head, and took the boys to the county fair.  This table is finally finished though and it's looking pretty chic!
Here's how it looked when I got it: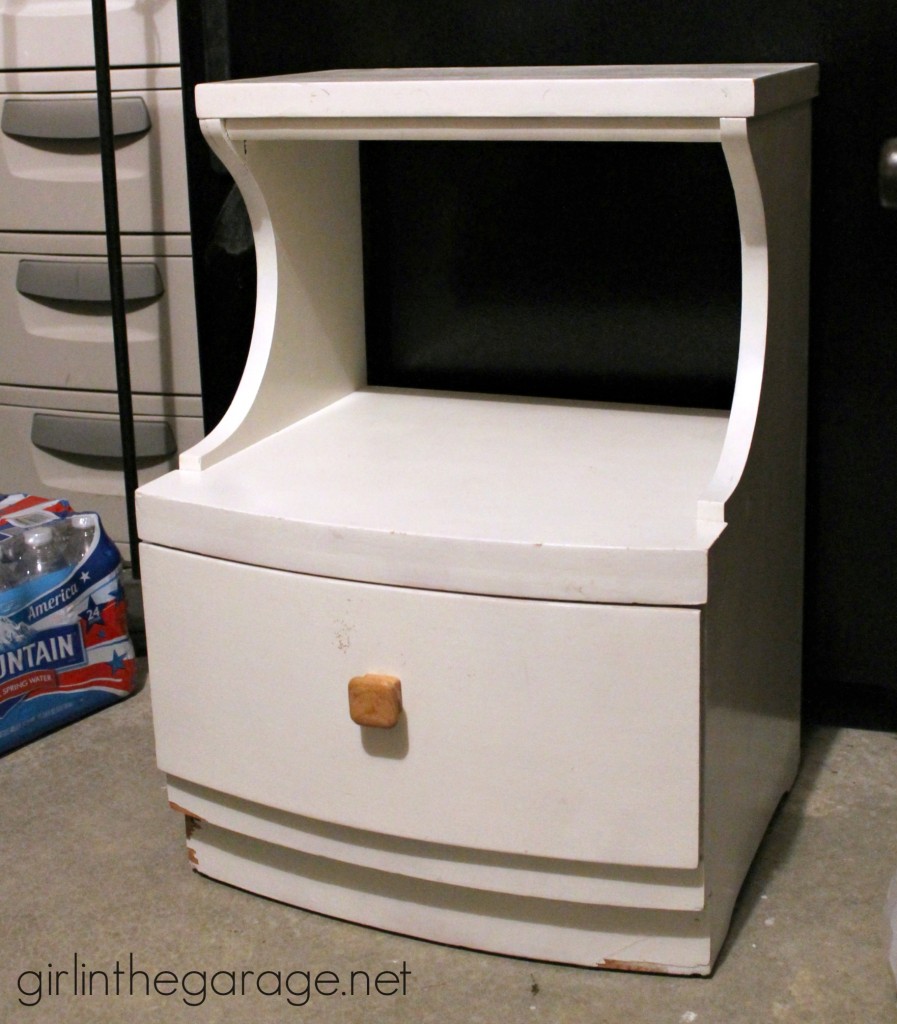 First I gave it a couple coats of Graphite Chalk Paint® and then waxed with Annie Sloan clear and dark wax.  (Graphite is a deep gray color, but the dark wax – which is dark brown – makes it more of a black.)
I've been so excited to use this black and white wallpaper that I got earlier this summer (also at a yard sale) and decided to decoupage it to the sides.  The shape is pretty cool and I knew the pattern would really make it pop.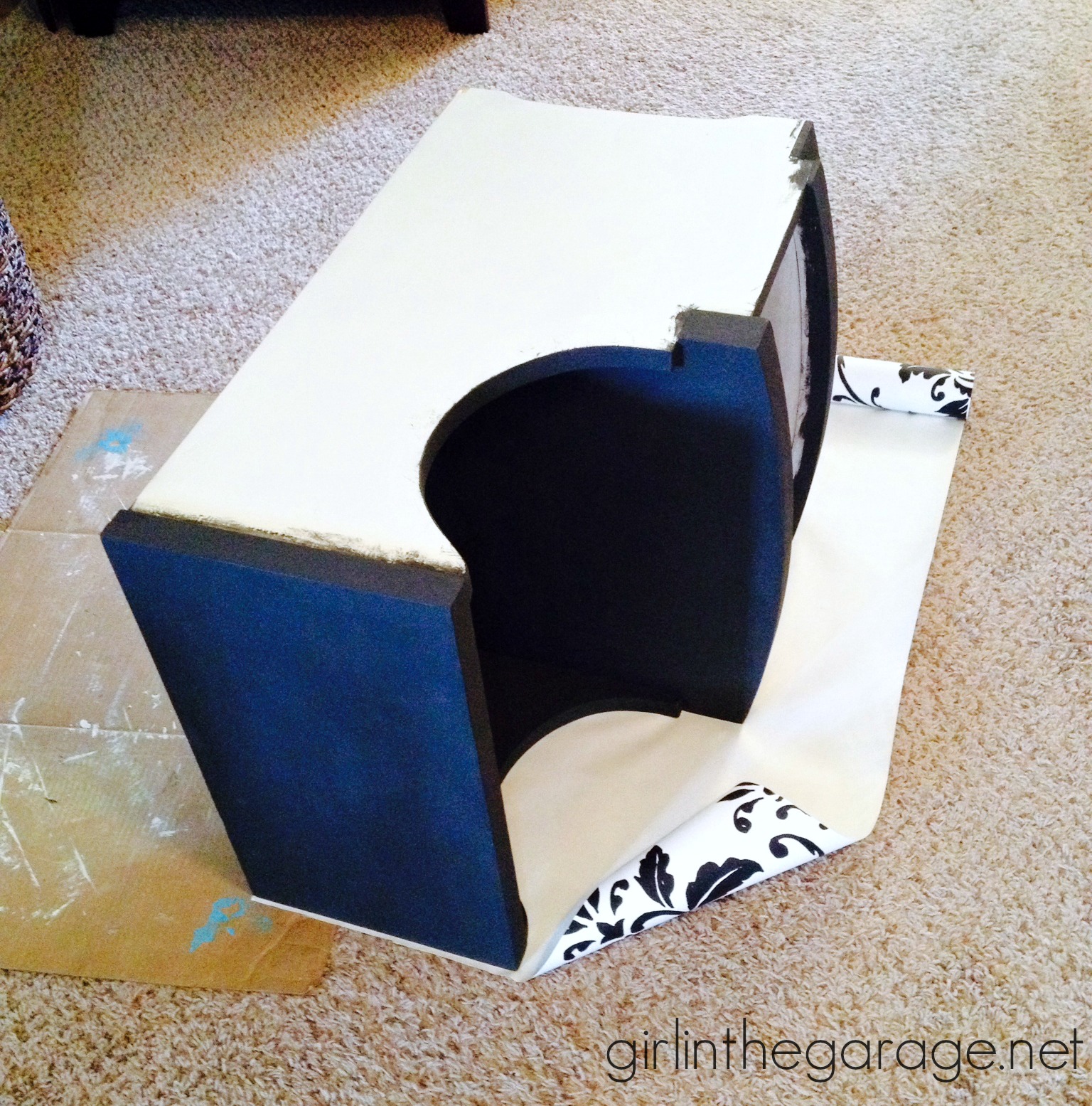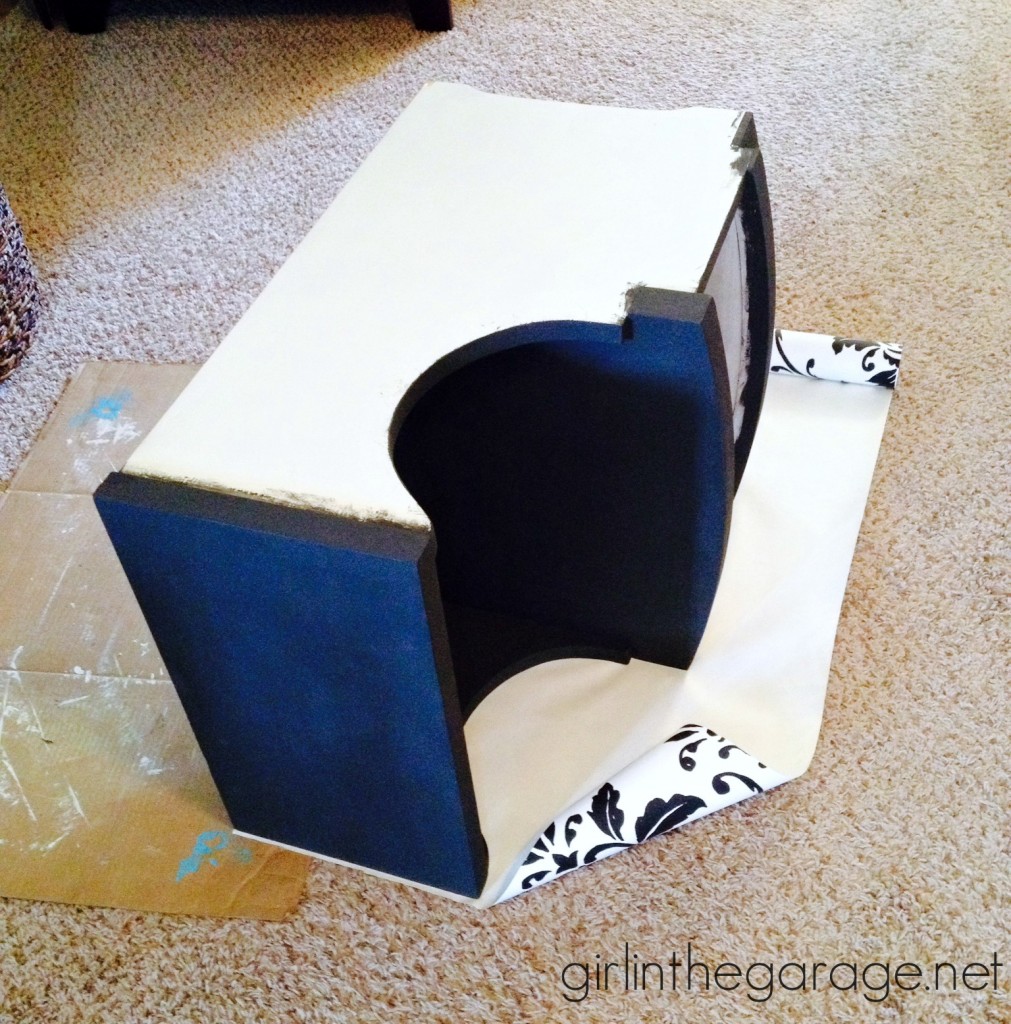 I laid the wallpaper on the floor and the table on top of it.  Then I cut the shape with an Exacto knife, trimming certain areas once I set the table upright.  I did the same with the other side of the table.
Finally I got my Mod Podge and carefully glued the wallpaper onto the sides, smoothing out any bubbles and keeping the paper as tight and flat as possible.  (I used cans of paint and wax to keep the paper still while I glued sections.)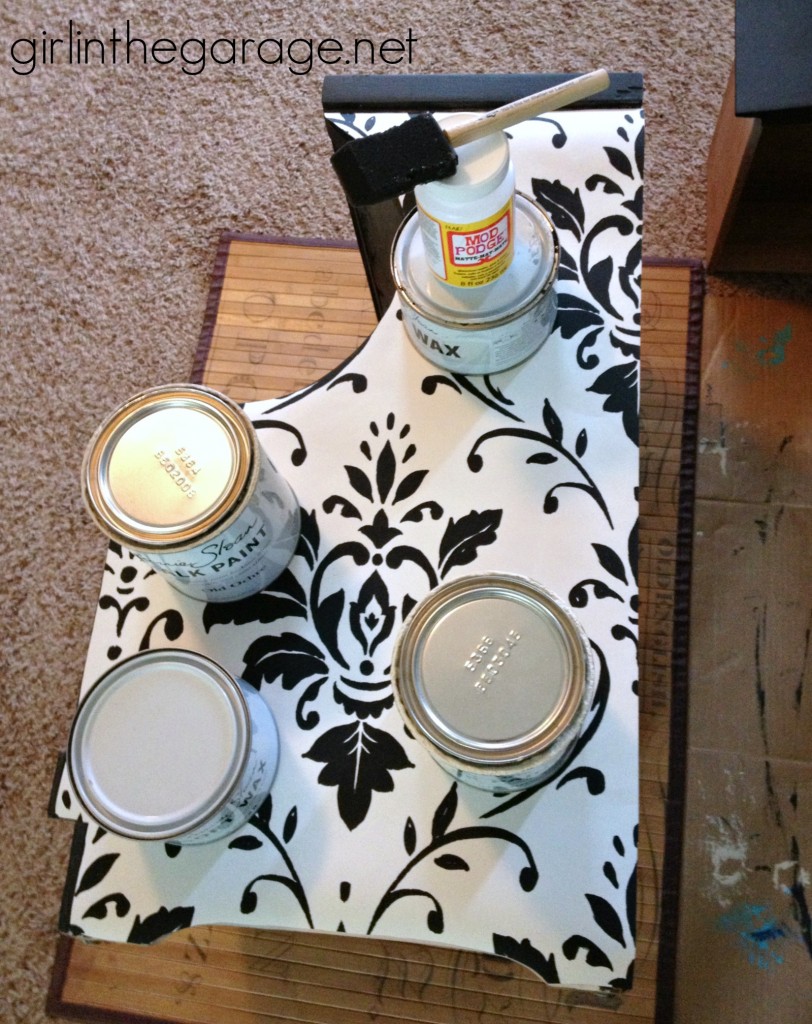 Here it is all finished.  Ooh la la!
One last thing- a new knob from Hobby Lobby.   It was dark bronze but I brushed some Graphite Chalk Paint® over it.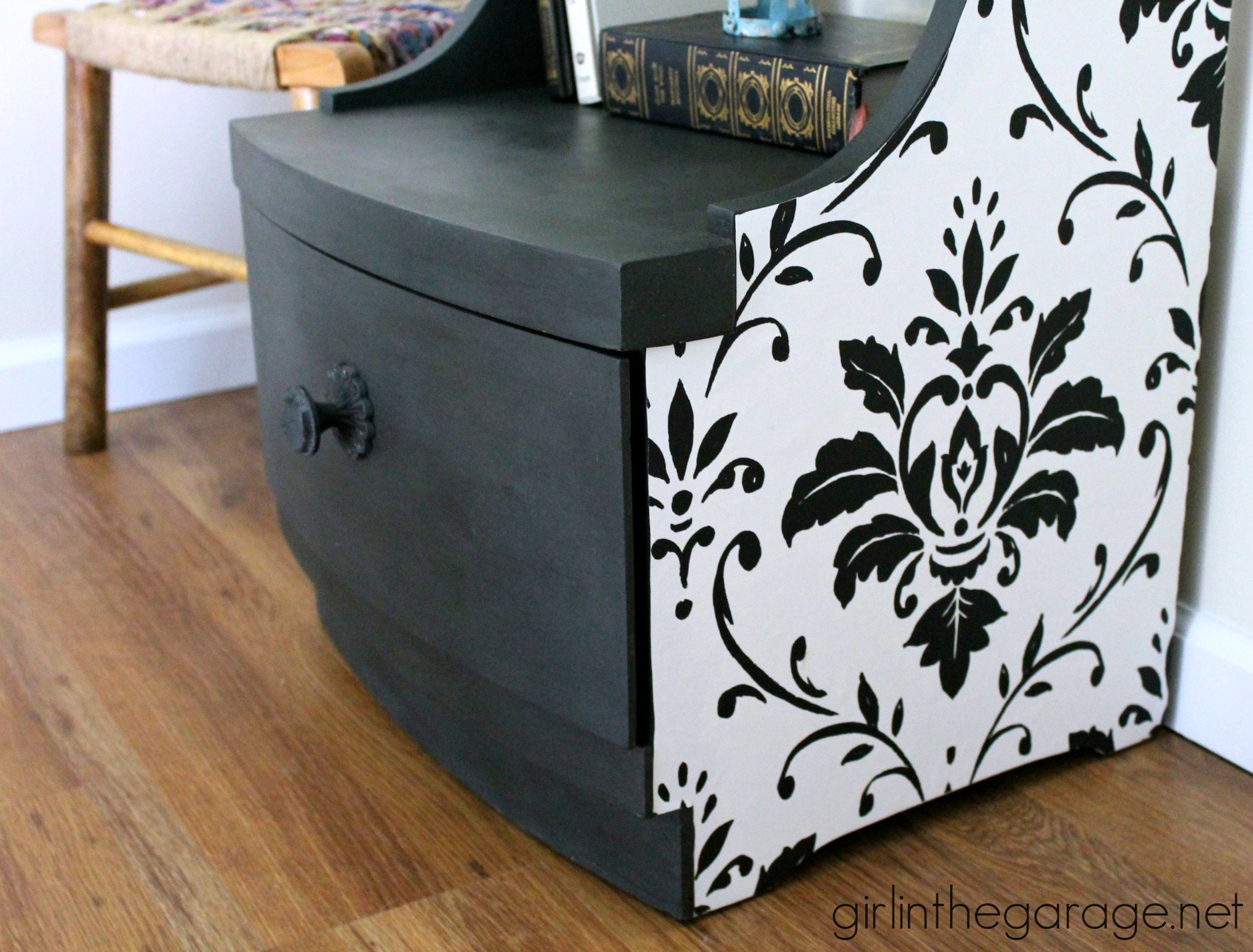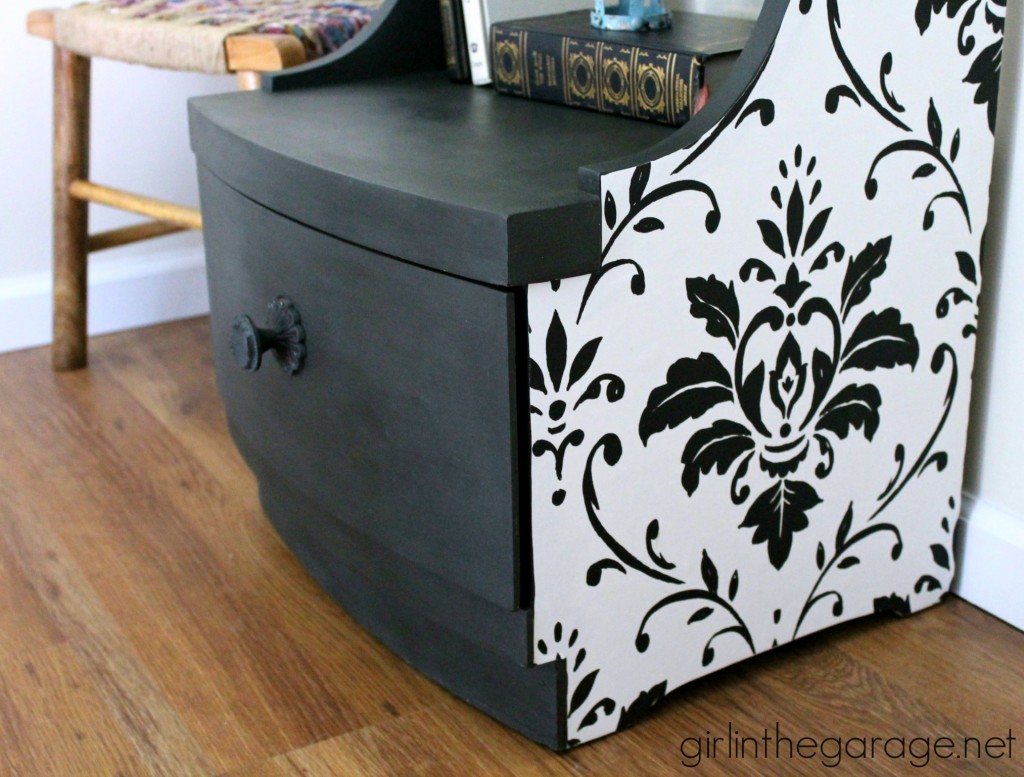 Here's a view from the front…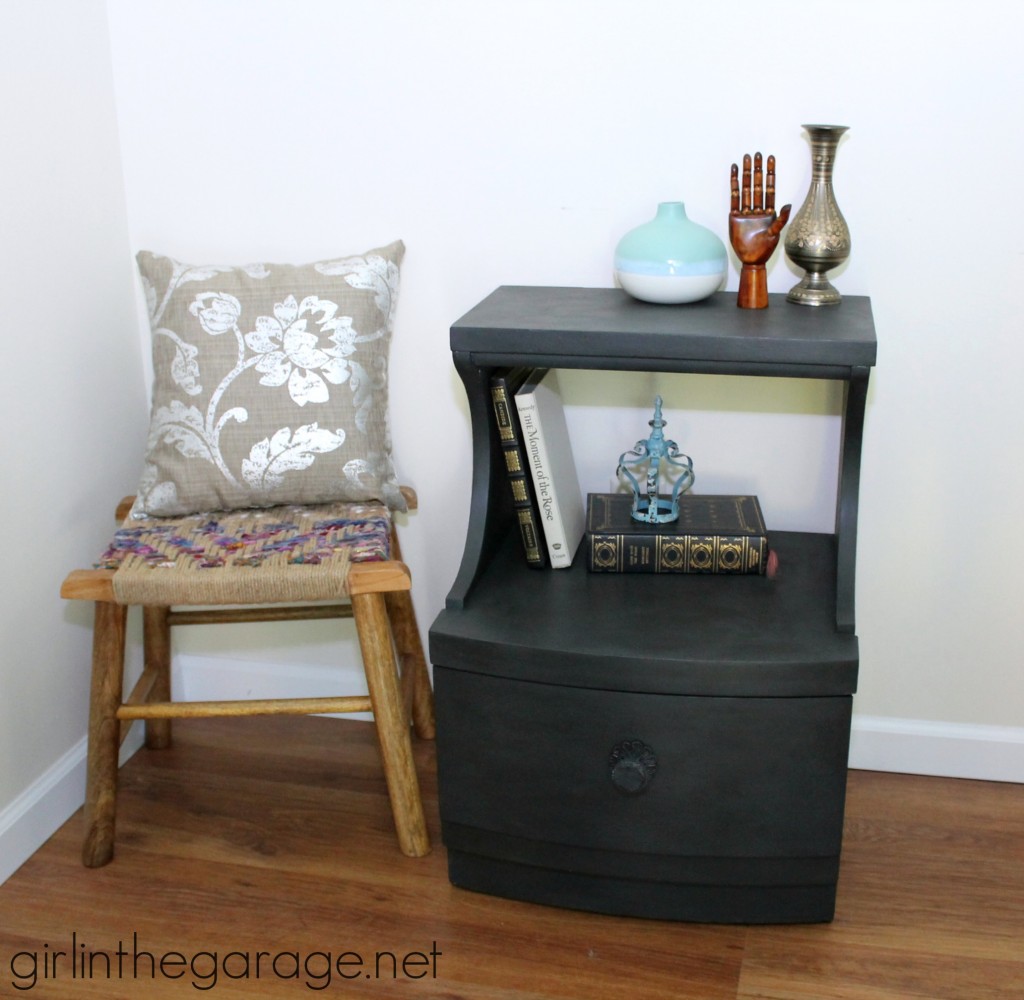 Have you been inspired to try decoupage?  I have 16 more decoupage projects if you click the link below!
Jen
Awesome Related Posts:
Annie Sloan Chalk Paint® Review
16 Creative Ways to Decoupage Furniture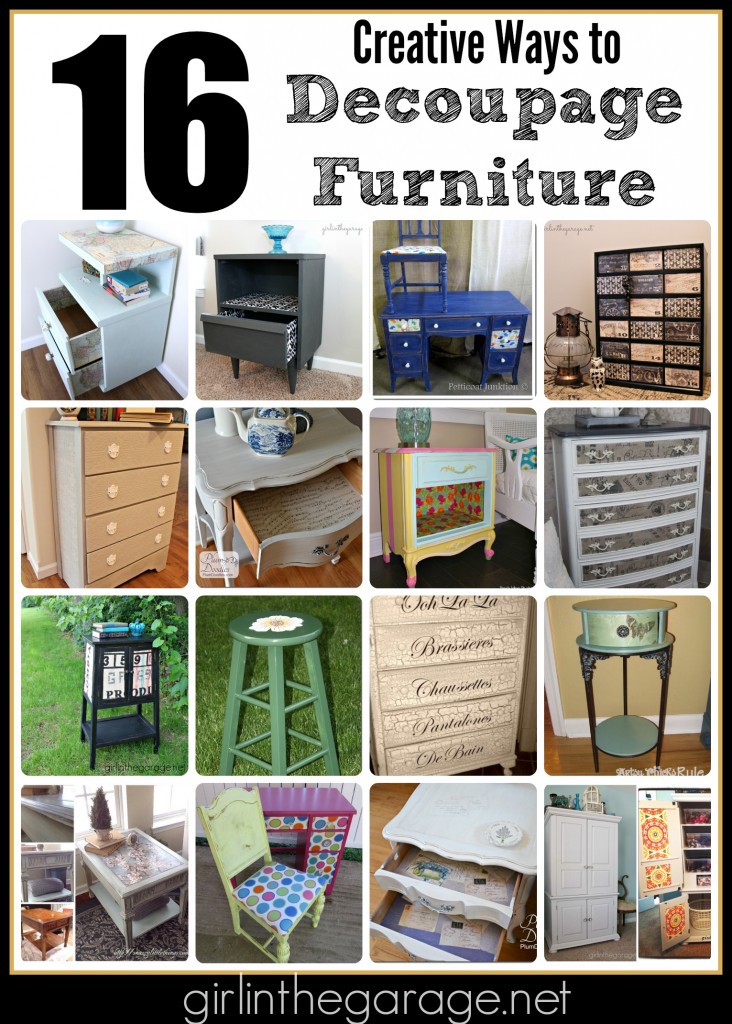 Also, follow me on Instagram to see behind-the-scenes photos of my projects.