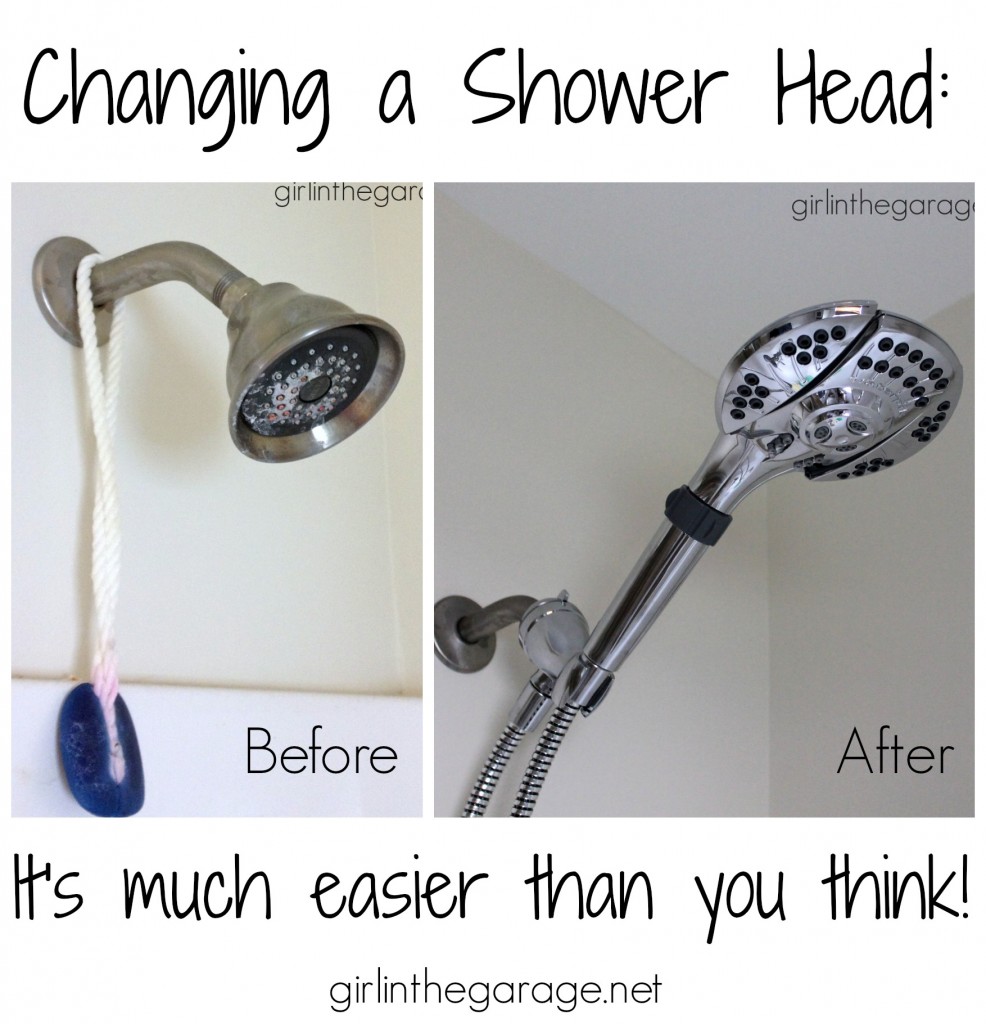 I've been unpacking from Haven this week, and finding room for all the goodies I brought home from sponsors.  (See it all HERE in yesterday's recap post.)  One particular item wouldn't stop staring at me: this beautiful, shiny new waterpik shower head.
With my newfound confidence (I did just buy a wet tile saw!) I thought to myself, "I bet I could do this myself – I don't need to wait for my husband to do it for me!"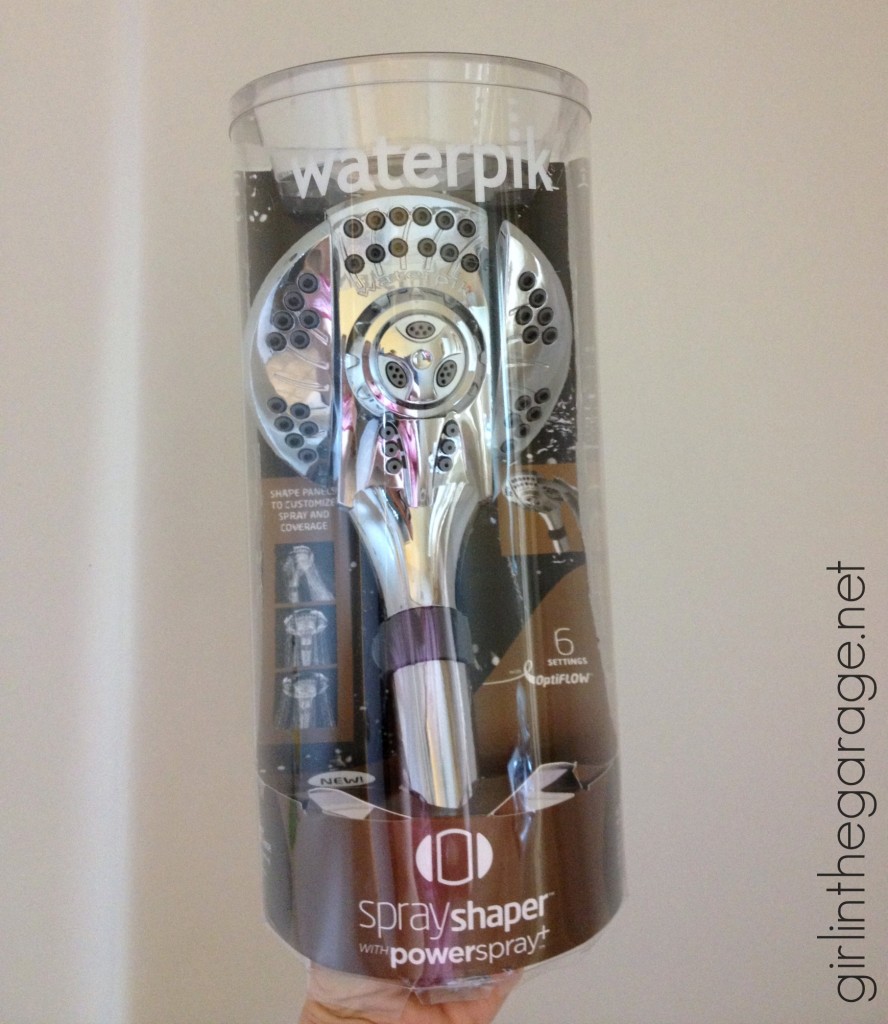 I mentioned yesterday that one of my new favorite people is Sawdust Girl.  And I happened to recently come across one of her pins on Pinterest for how to complete this very task.  😉   Read Sandra's post HERE for how to change a shower head – the tutorial is very easy to understand, and she's pretty funny too!
This is my "old" shower head- only a few years old but it's pretty basic.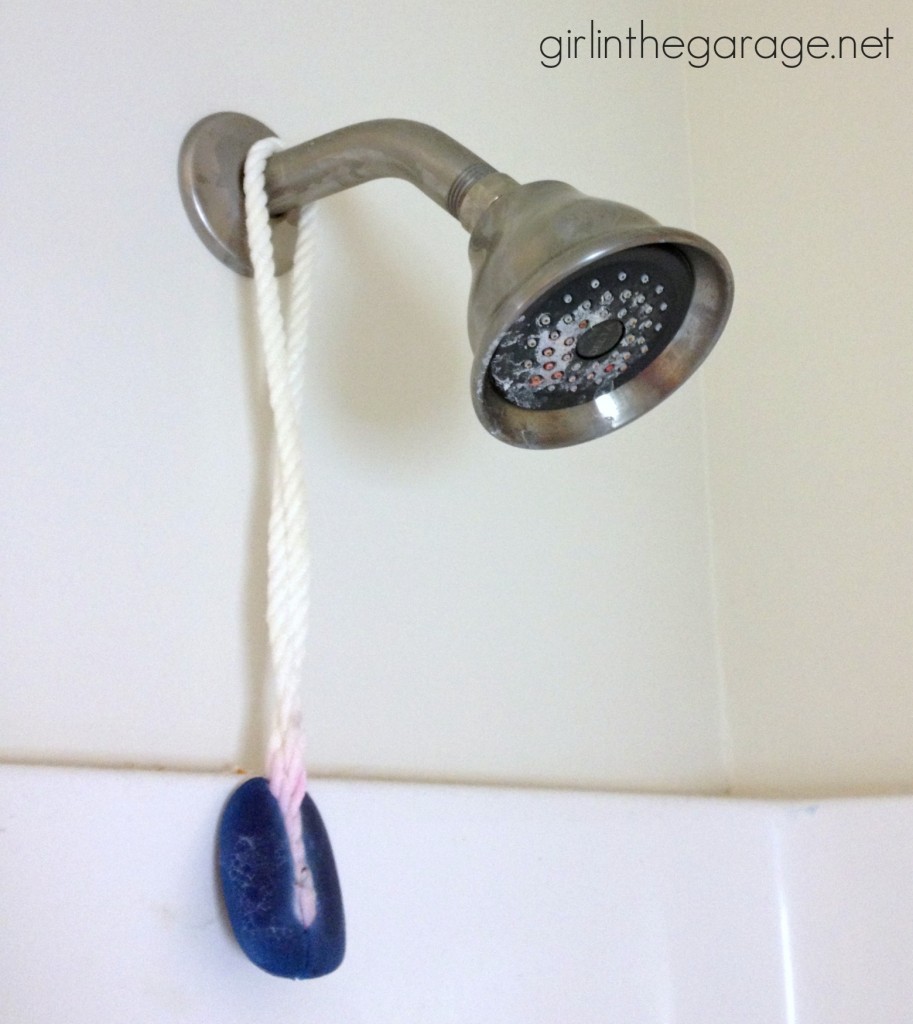 These are a couple things that I was afraid of before starting out (which may be obvious to some people, but not me!):
1.  You do not need to shut off any water valves- just make sure your shower handle is turned off.  😉
2.  You don't need to mess with any pipes or anything – you're basically just unscrewing the old head and screwing the new one on.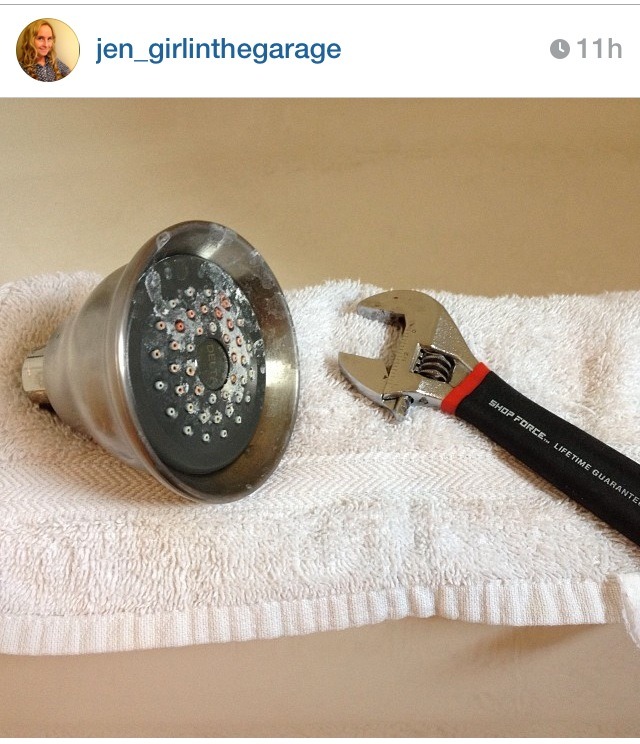 I just followed the super simple directions included in the package and that was it.  I couldn't believe how easy it was!  Why was I so nervous??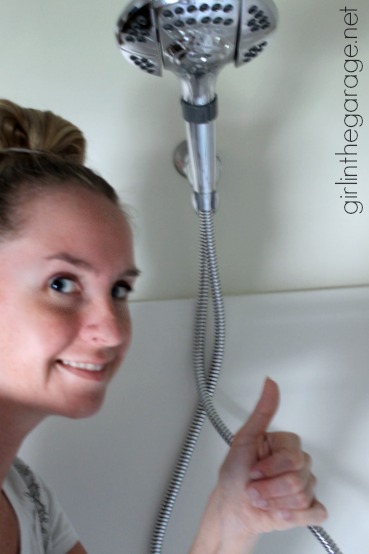 Here are a couple beauty shots so you can see how gorgeous this shower head is!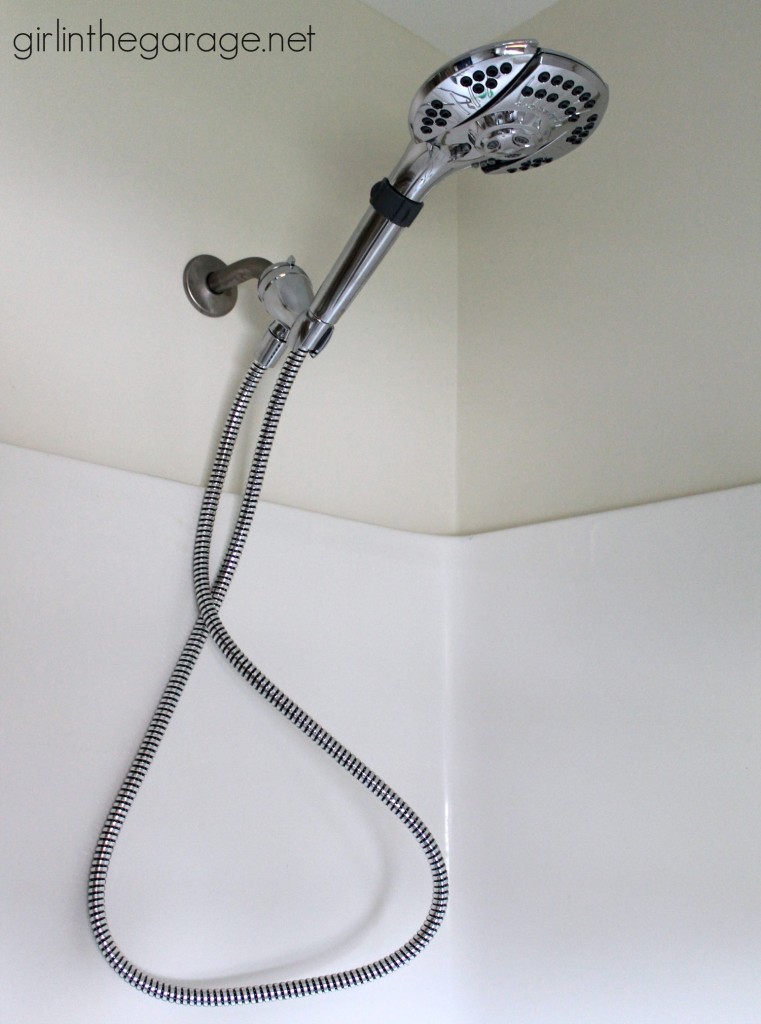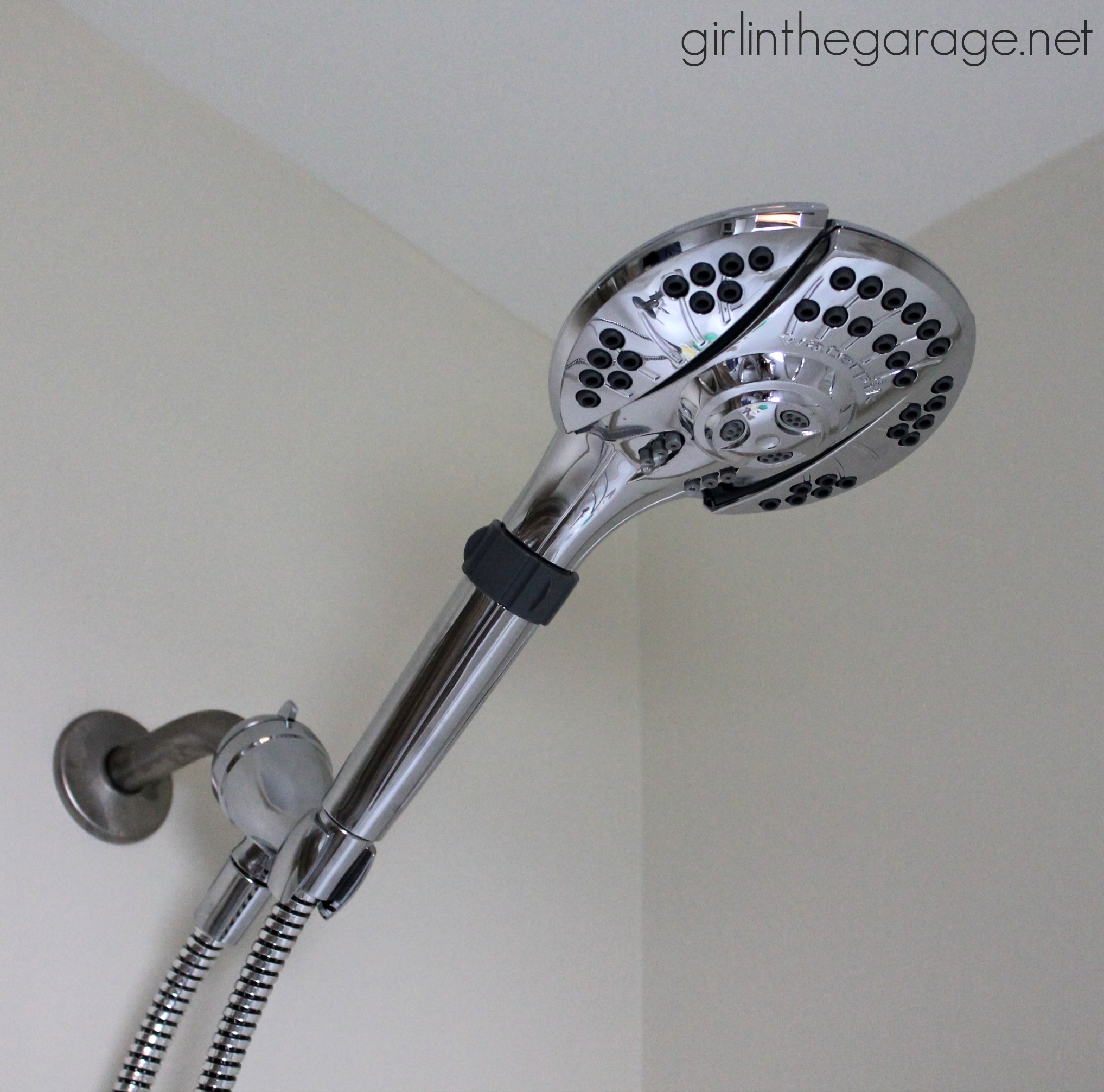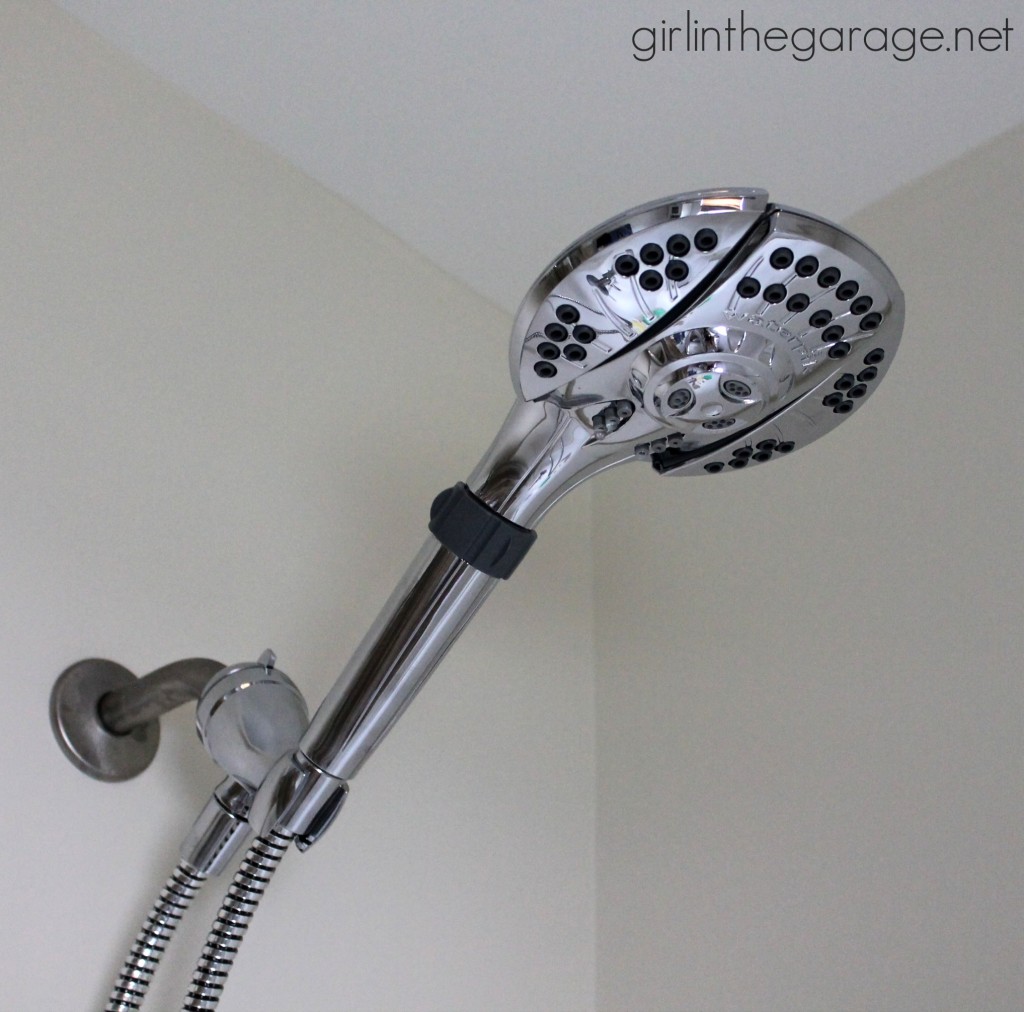 And yes, I did test it out – it works great!
I've been inspired and empowered by Haven, and I want to pass that on to you- which means in addition to furniture makeovers and crafts around here, I'll be doing more hands-on DIY projects that I used to be nervous about.
What are you inspired to do that you've been scared to try?
Jen
Recent Awesome Posts:
* Top 5 Popular Posts for the First Half of 2014
Join the GITG Community
When you join this thriving online community of 90,000 creative souls, you'll be inspired to discover hidden artistic talents and learn skills to boldly face DIY projects with confidence.
You'll also receive my free guide "Just Paint It: 7 Tips for Transforming Furniture with Confidence."