It's Themed Furniture Makeover Day!  This month we chose "Numbers" as the theme.  I had several ideas running through my mind for this project, but when I saw this fabric at Hobby Lobby it was love at first sight – good thing there are numbers on it.  😉  After you've finished reading about my chair makeover, be sure to visit my friends' projects at the end of this page!  See all the previous TFMD projects HERE.
You may remember me showing you this chair a while ago in my treasure hunting post: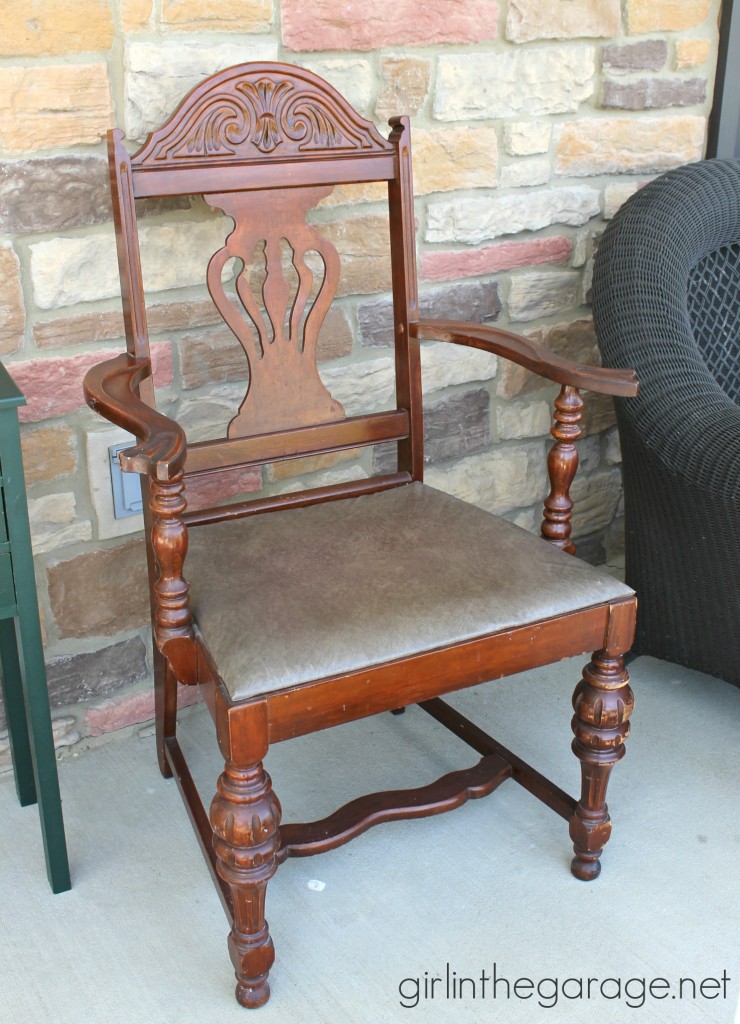 It was brown with a really boring seat.  After finding the lovely bird fabric I decided the chair should be lighter, so first I painted two coats of Valspar Wool Coat from an old sample can.  (Light brown/gray color, also pretty boring!  See it below.)
I ended up dry brushing Old Ochre Chalk Paint® all over it several times, which gives it a softer/beachy look.  Learn more about the dry brushing technique HERE.  Then I finished it off with Annie Sloan clear wax.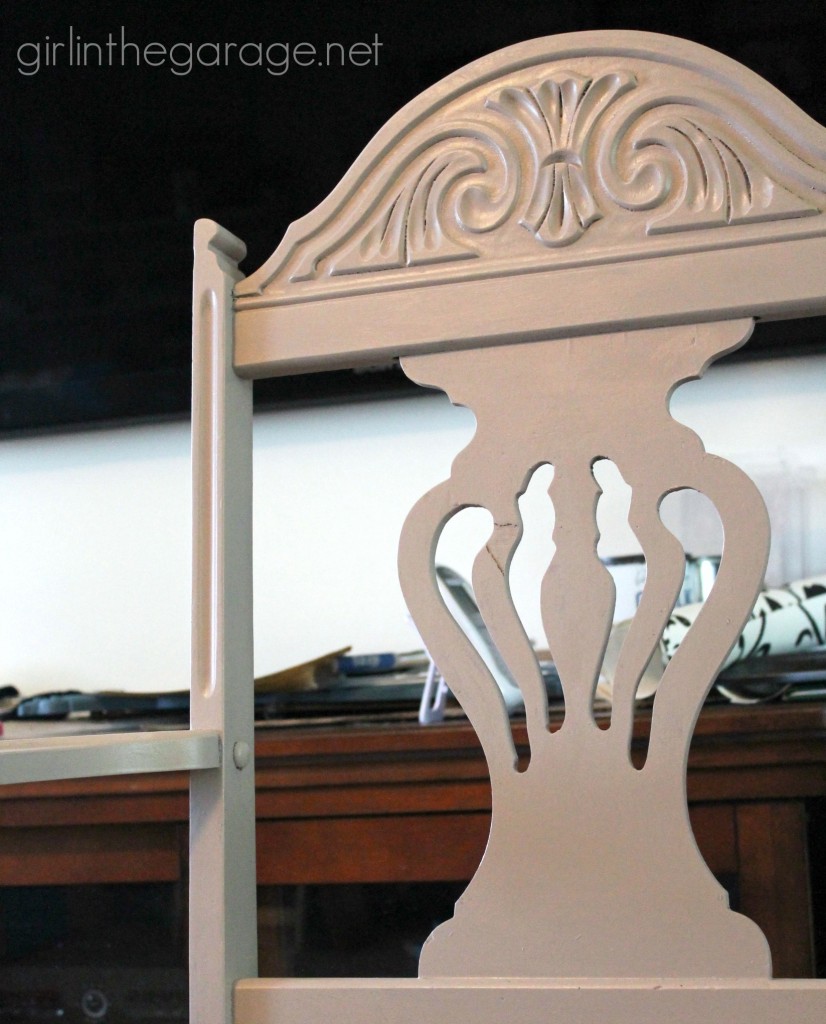 I recovered the seat in this fabulous linen-like fabric with pretty birds and vintage-looking script.  Read advice about how to do any kind of chair makeover HERE.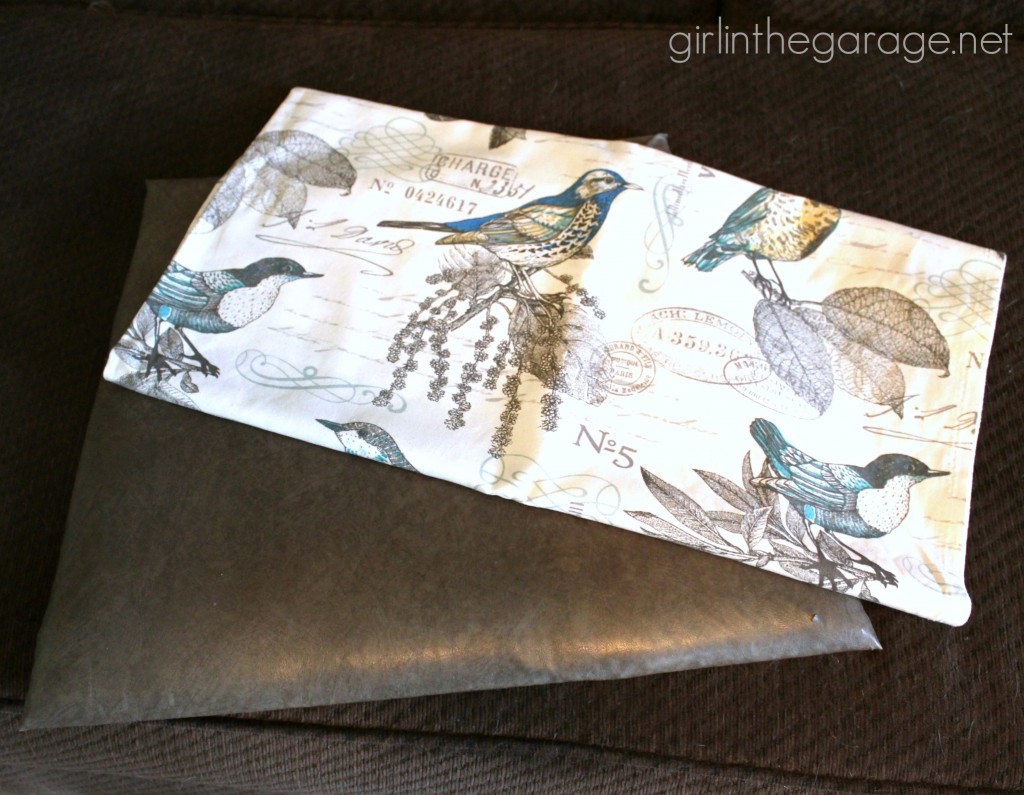 I thought it was only fitting to bring the birds outside to their natural environment.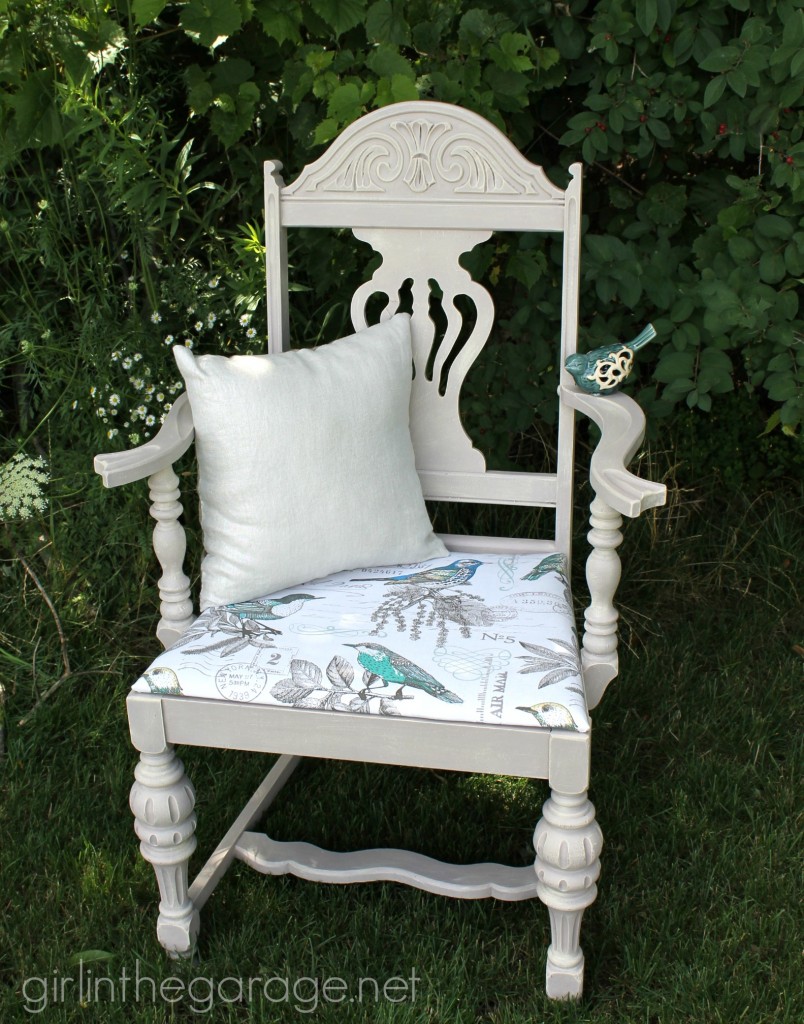 Here's a closeup of the seat, where you can see plenty of NUMBERS.   😉   (Kind of a stretch for this month's theme, but they're there!)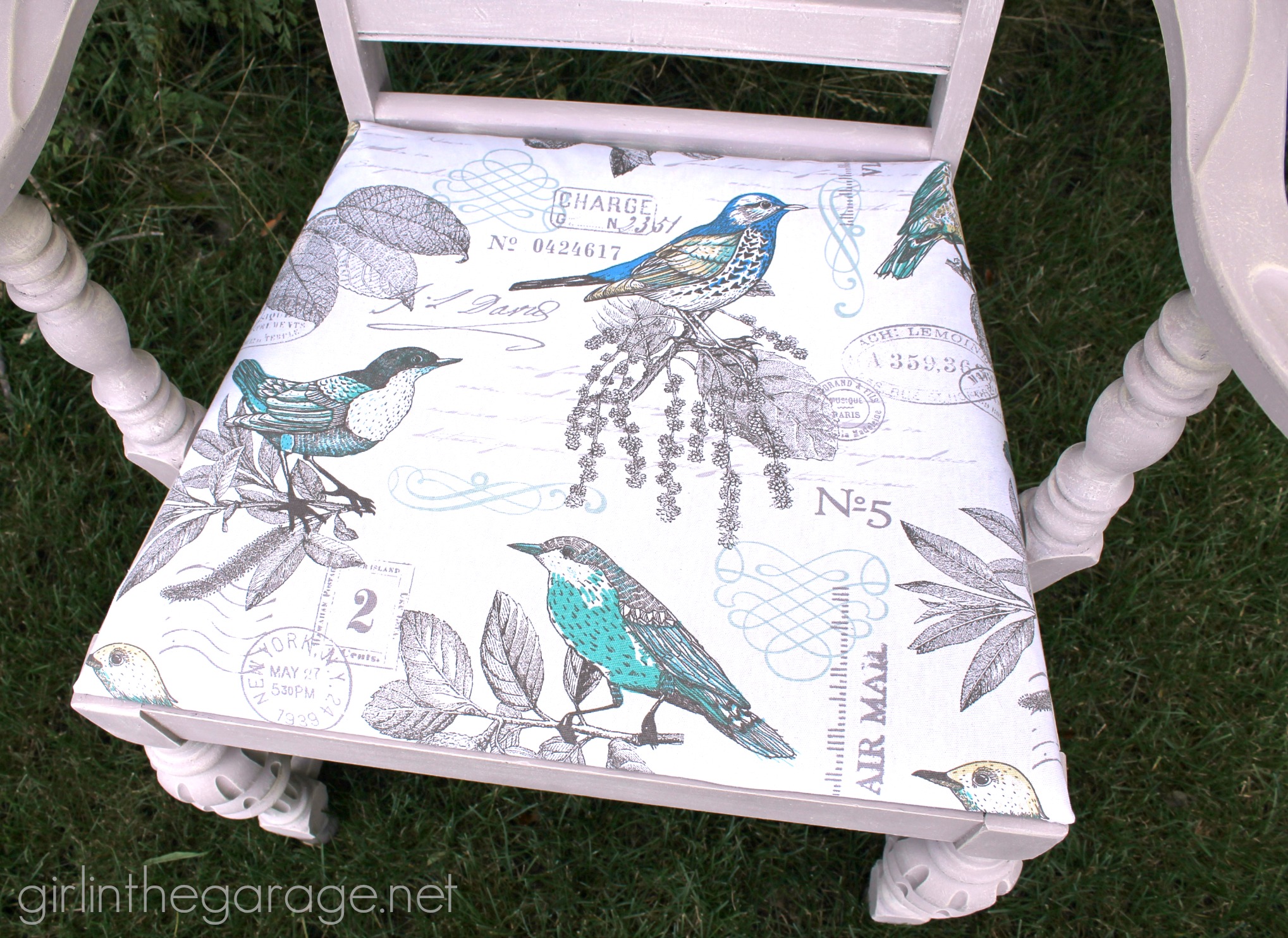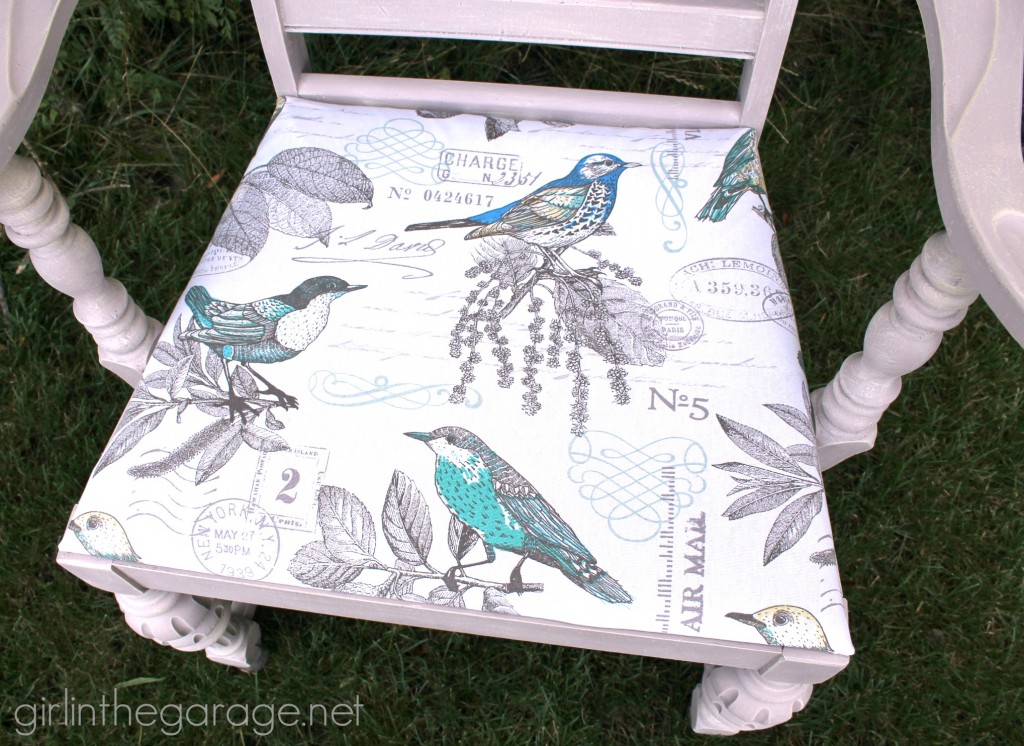 And here are some closeups of some of the dry brushed areas.  So subtle and pretty!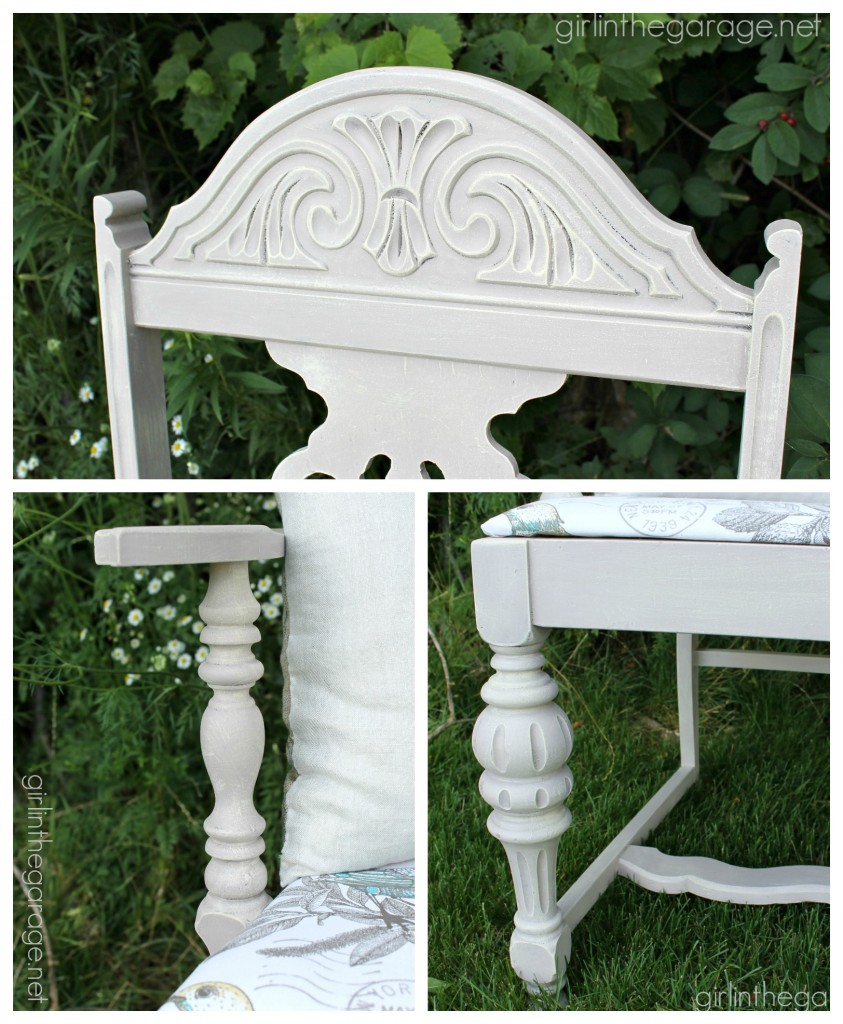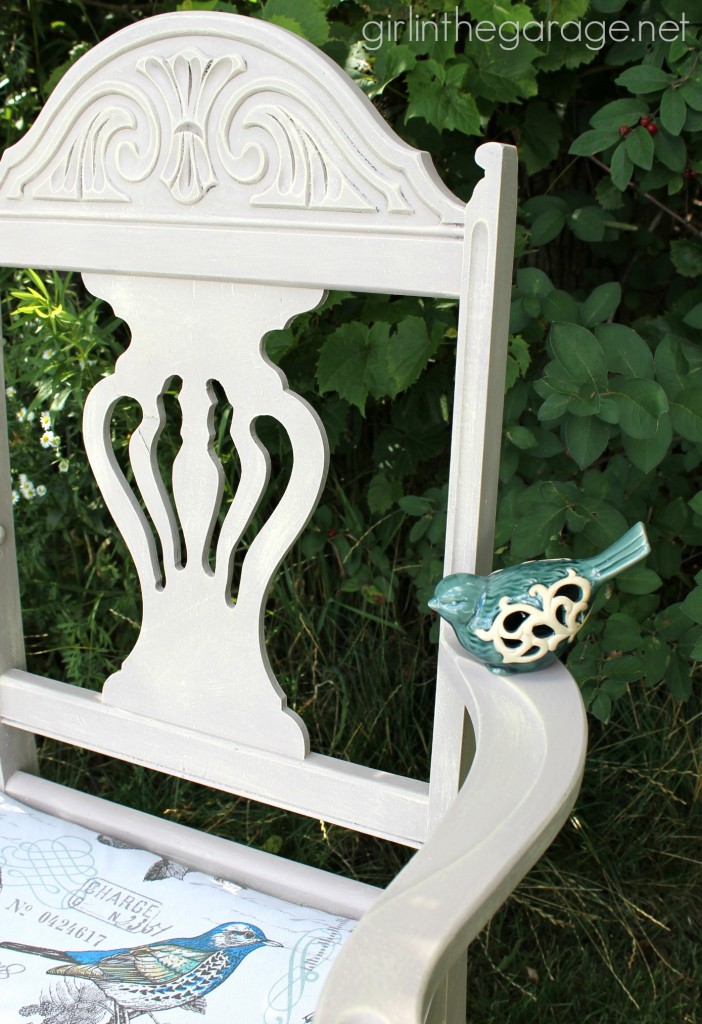 Thanks for joining me for Themed Furniture Makeover Day!
I wonder what next month's theme will be…. ??
Jen