Welcome back, friend! Today is Themed Furniture Makeover Day again, where every month several of us bloggers do a furniture makeover with the same theme. For May, the theme is flowers (fitting, right?) and this is my dry brushed chair makeover.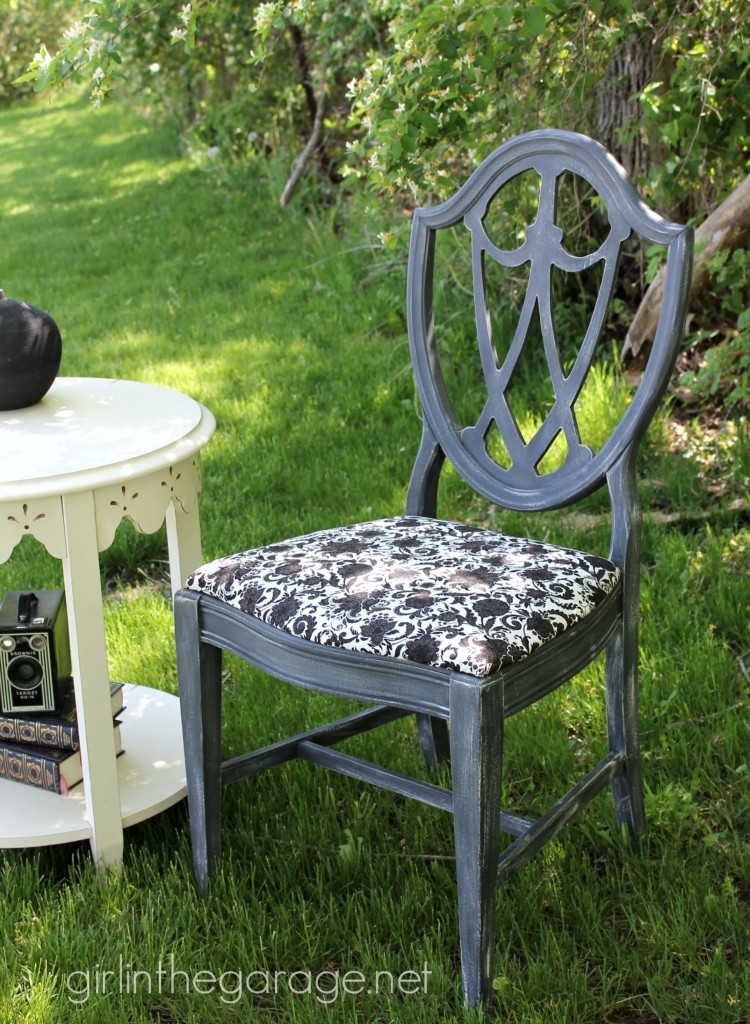 Below is my thrift store chair before I worked some magic on it. Some scratches, some broken veneer on the back, and army green velvety fabric. (It was super soft, but I didn't love the color.)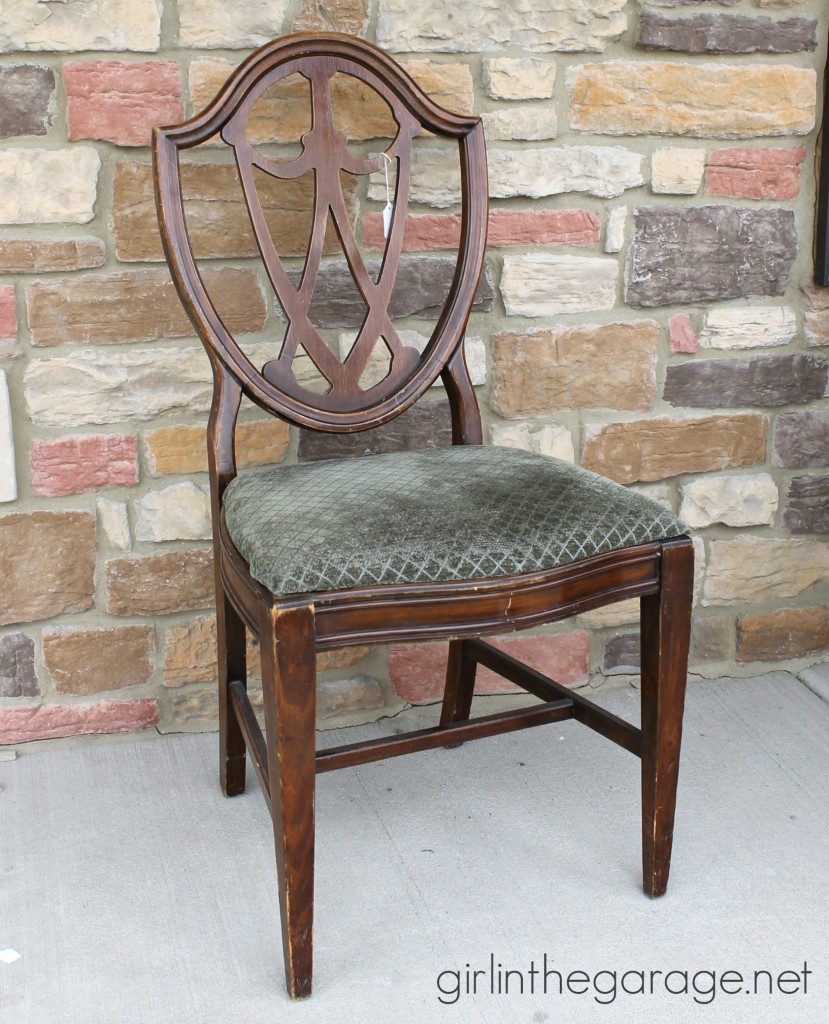 I did some gluing and wood-filling to try and repair the back, and used clothespins to hold everything together while it dried.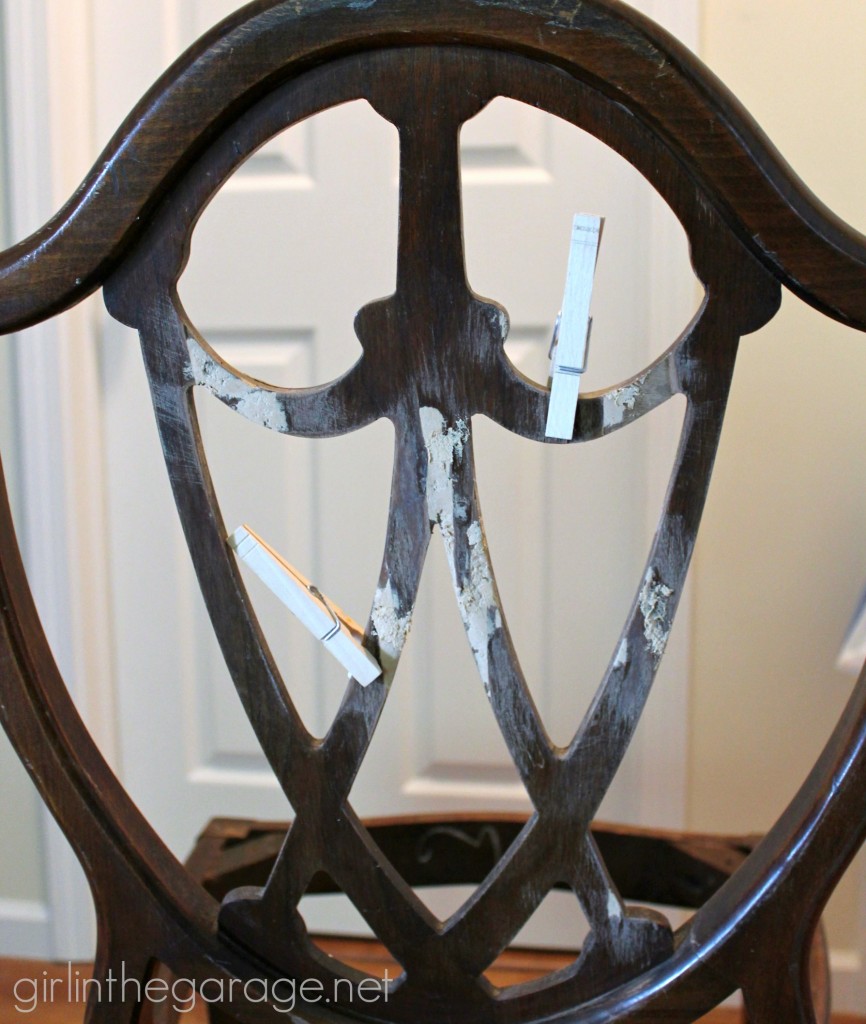 Then I painted the chair in Graphite Annie Sloan Chalk Paint® and dry brushed Old Ochre Chalk Paint® over it. Dry brushing really gives it a lot more character and the Old Ochre gives the edges much more definition. You can see the difference below.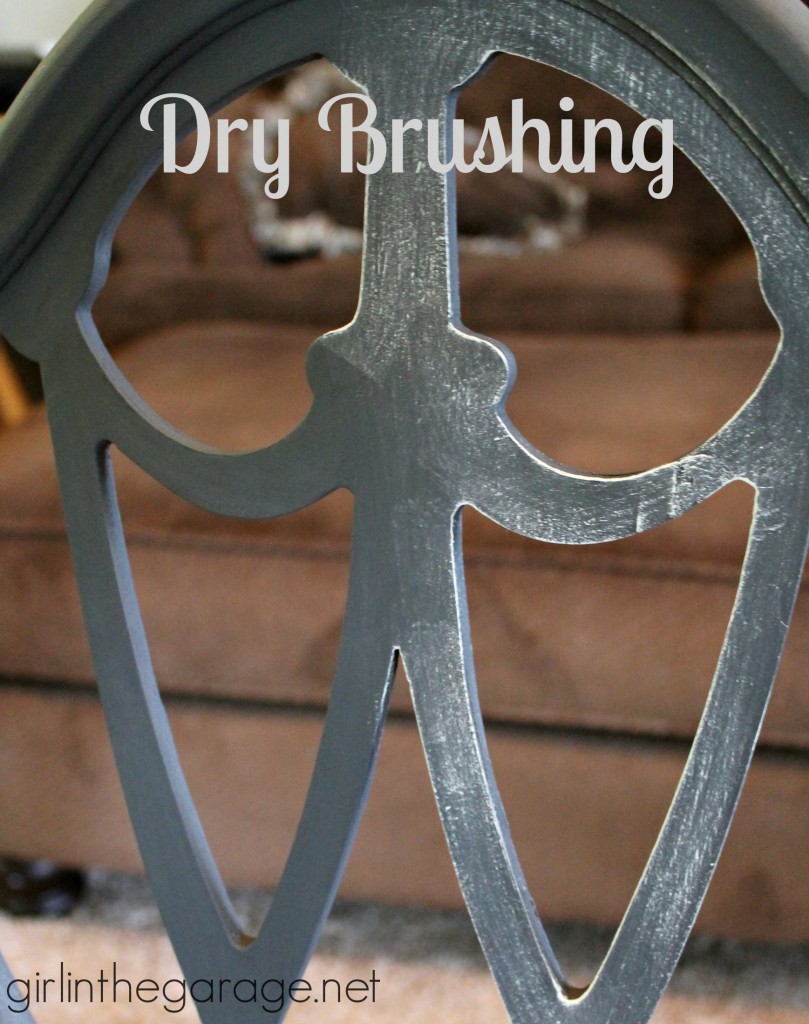 How to Dry Brush When Painting Furniture
To dry brush, dip the tip of your paintbrush lightly in your paint and then blot it several times on a napkin or cloth. You want to get almost all the paint off so there's just a hint left and then lightly brush it onto your piece.
It's a great way to soften the look and subtly make something two-tone.
I waxed the chair in Annie Sloan's clear wax and then recovered the seat.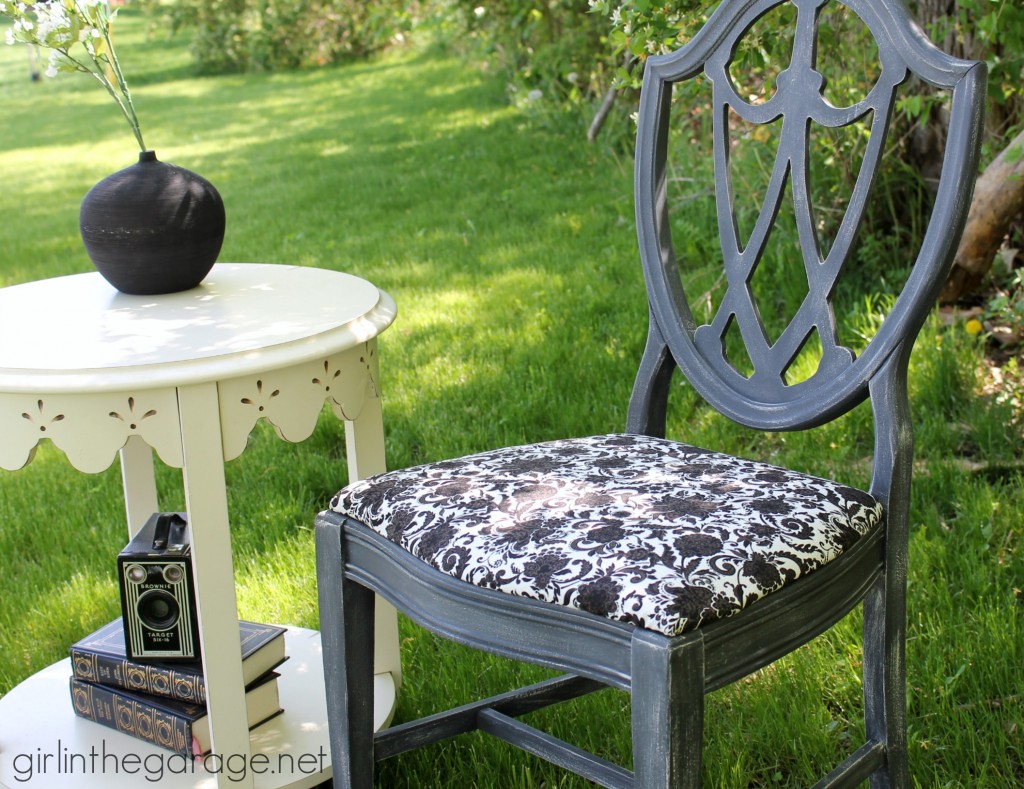 I used some leftover fabric from the DIY shower curtain I made last year – not your typical floral fabric, but I like how the black, gray, and cream look together.

It's been a while since I've dry brushed and I forgot how awesome it can look on the right piece!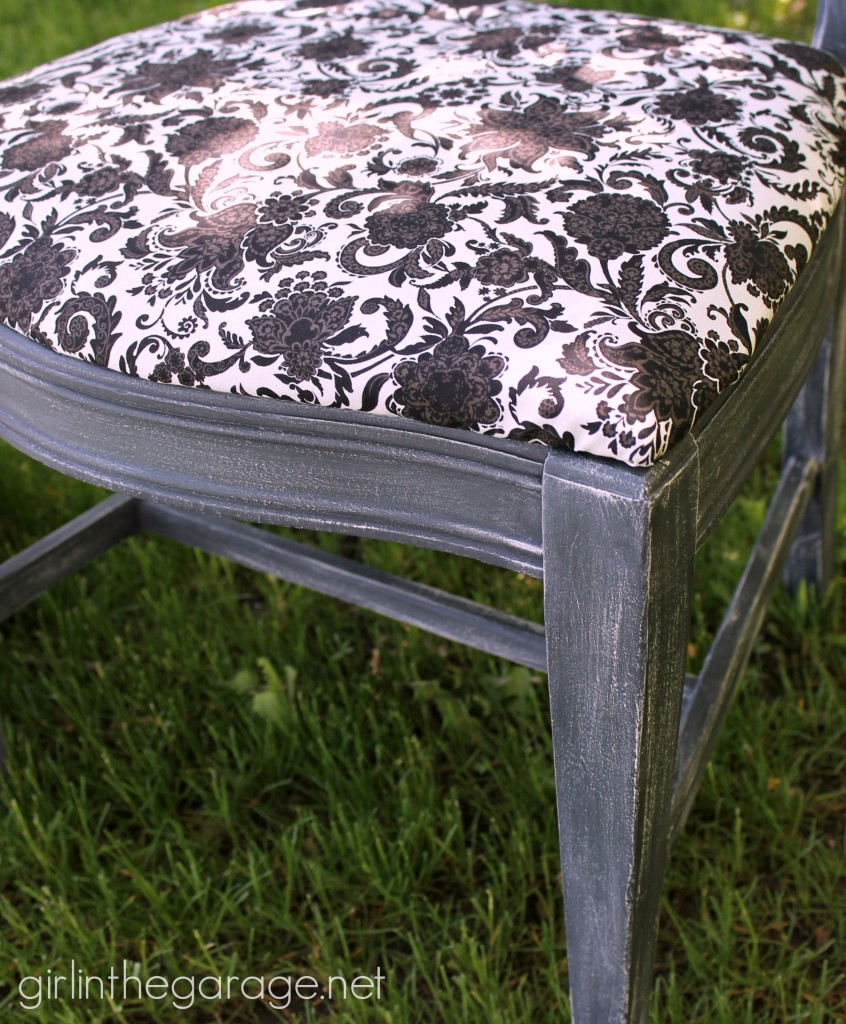 So that's my "flower" project – a dry brushed chair makeover. What do you think? Have you tried dry brushing before?
Check out all my tips HERE for doing any chair makeover by yourself.
Learn all my best tips for How to Chalk Paint Furniture here.
Jen