Today is Themed Furniture Makeover Day!  I always look forward to this day to see how differently my friends and I interpret each month's theme.  For May we chose flowers (fitting, right?) and this is my dry brushed chair makeover.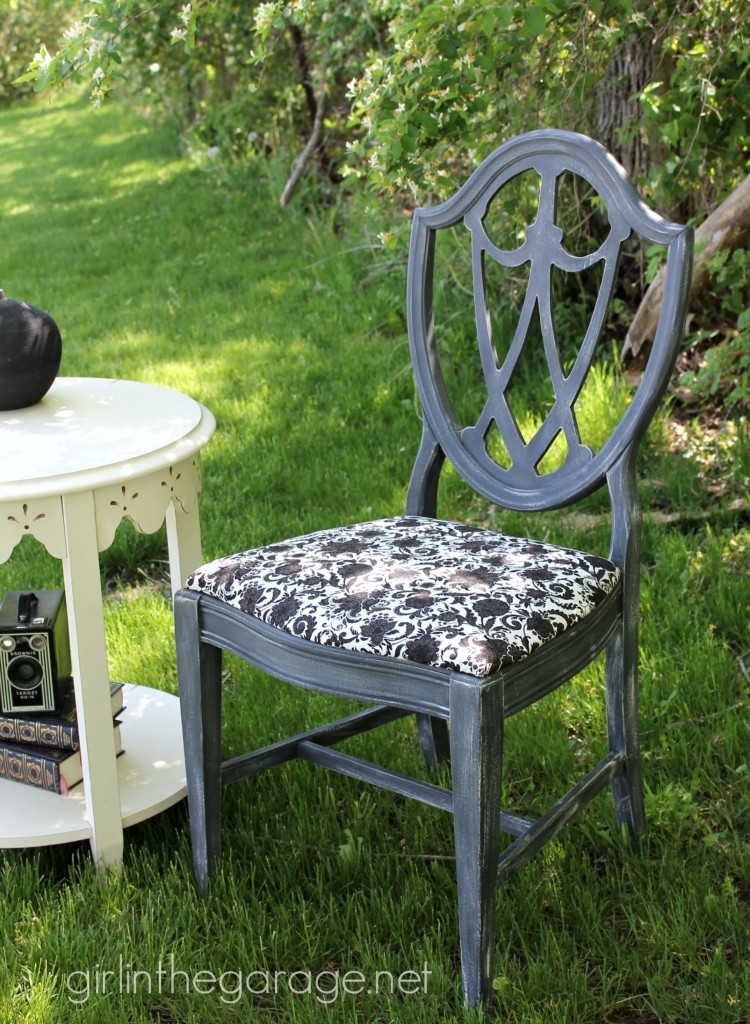 Below is my thrift store chair before I worked some magic on it.  Some scratches, some broken veneer on the back, and army green velvety fabric.  (It was super soft, but I didn't love the color.)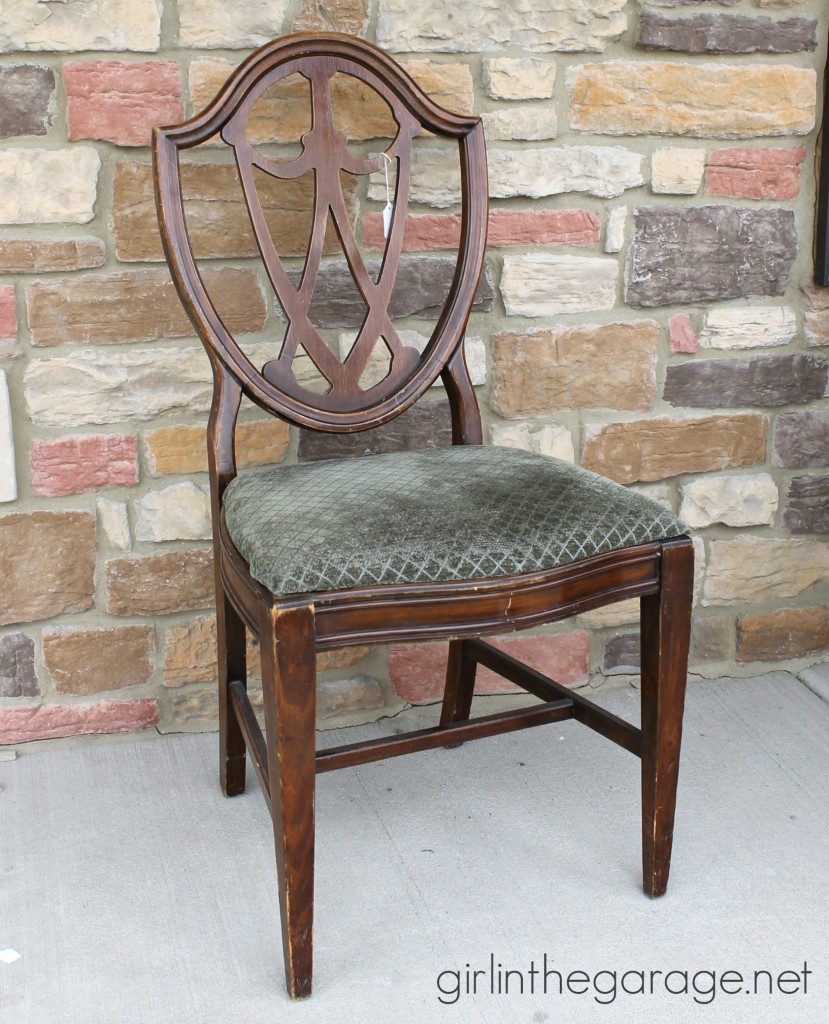 I did some gluing and wood-filling to try and repair the back.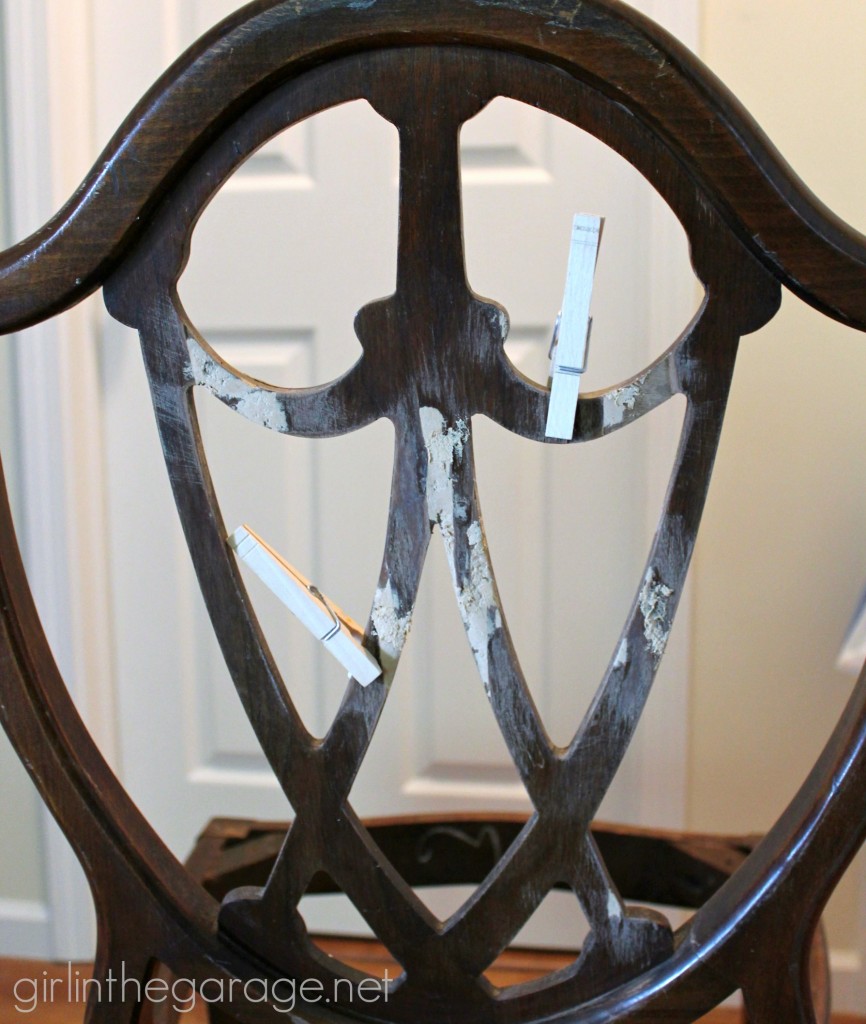 Then I painted the chair in Graphite Chalk Paint® and dry brushed Old Ochre Chalk Paint® over it.  Dry brushing really gives it a lot more character and the Old Ochre gives the edges much more definition.  You can see the difference below.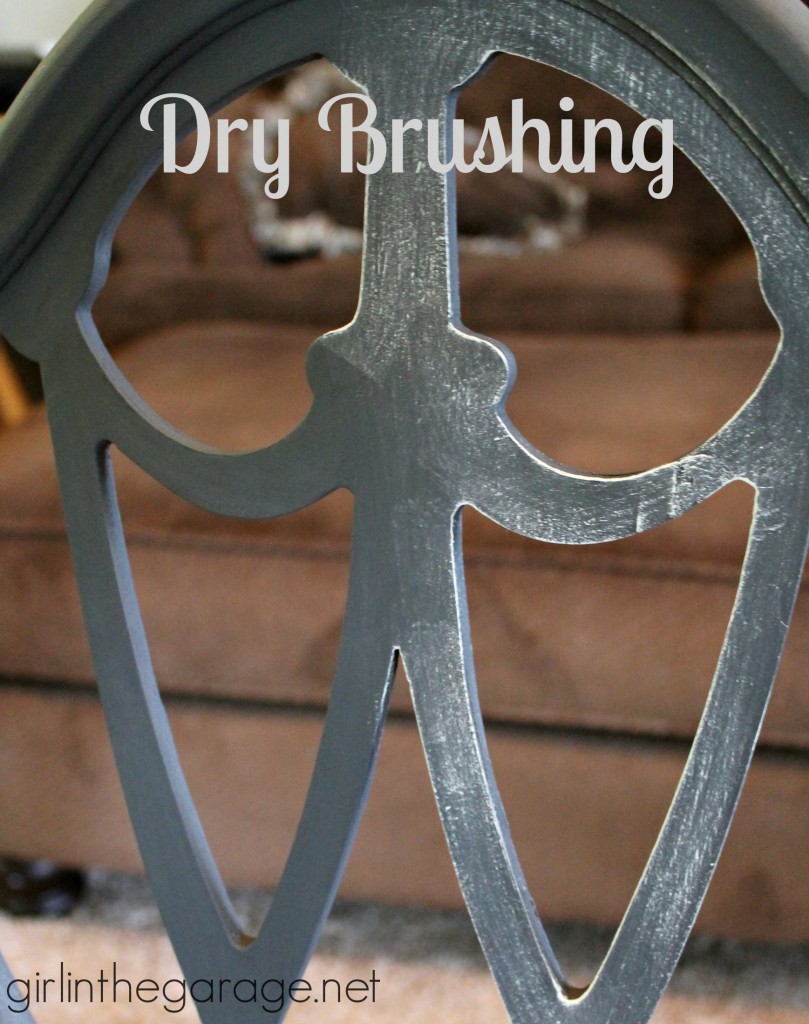 To dry brush, you dip the tips of your paint brush lightly in your paint and then blot it several times on a napkin or cloth.  You want to get almost all the paint off so there's just a hint left and then lightly brush it onto your piece. It's a great way soften the look and subtly make something two-tone.
I waxed the chair in Annie Sloan clear wax and then recovered the seat.  I used some leftover fabric from the DIY shower curtain I made last year – not your typical floral fabric, but I like how the black, gray, and cream look together.
It's been a while since I've dry brushed and I forgot how awesome it can look on the right piece!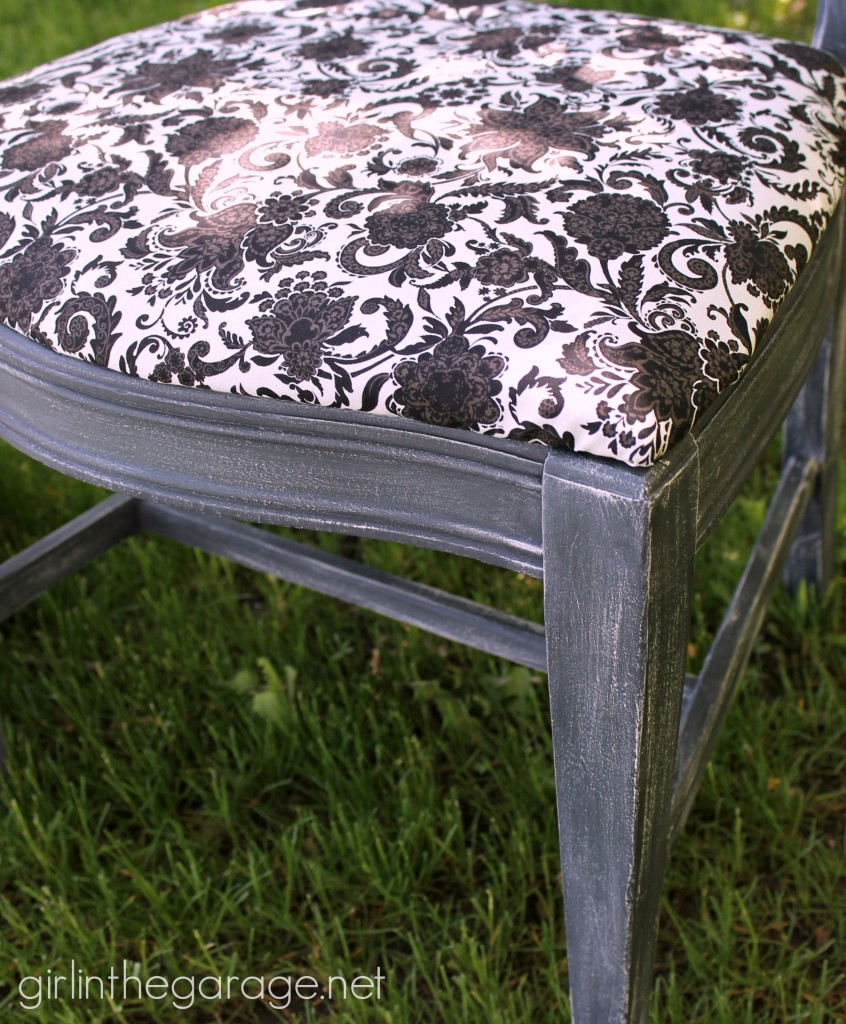 So that's my "flower" project for May- what do you think?
Have you tried dry brushing before?
Check out all my tips HERE for doing any chair makeover by yourself.
xo Jen
Be sure to visit my talented friends below to check out their flower-themed furniture makeovers too!

*Also while you're here, enter the $700 cash giveaway – May 22-28, 2014*
Join the GITG Community
When you join this thriving online community of 90,000 creative souls, you'll be inspired to discover hidden artistic talents and learn skills to boldly face DIY projects with confidence.
You'll also receive my free guide "Just Paint It: 7 Tips for Transforming Furniture with Confidence."