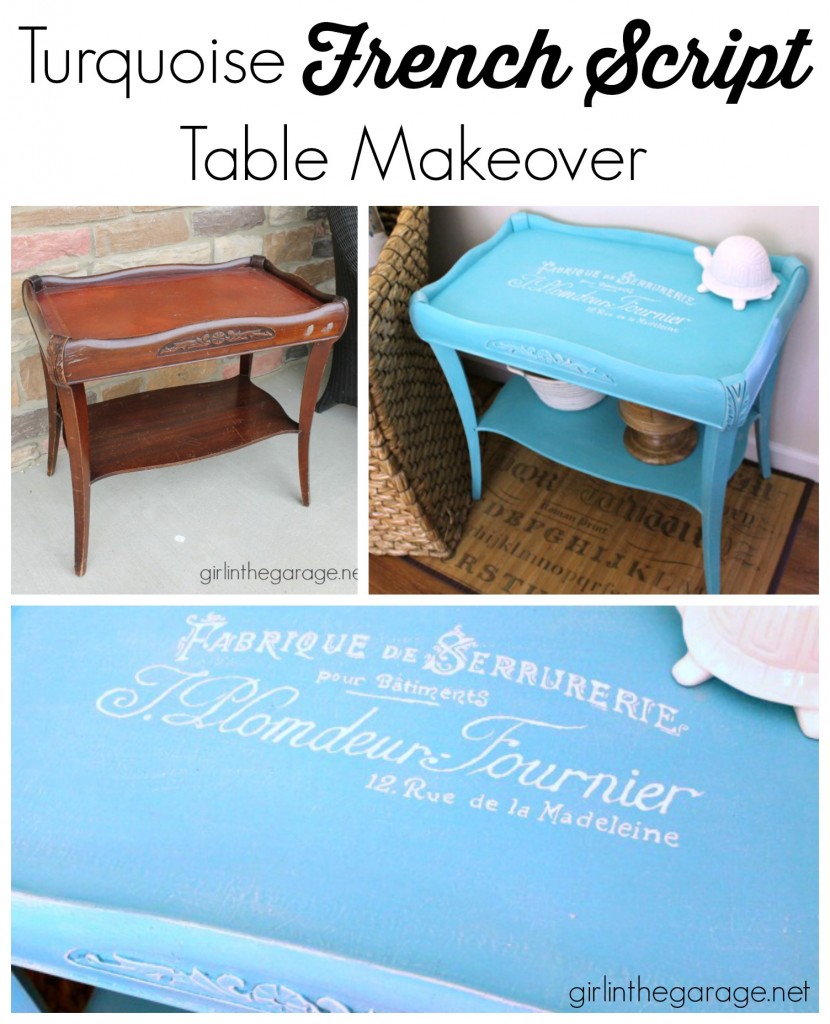 Hi friends, today I have a bright and fun table makeover to share with you!  This vintage table started out very brown and neglected.  (And unfortunately it sat in my garage for over a year before it got its new look- but it was worth the wait!)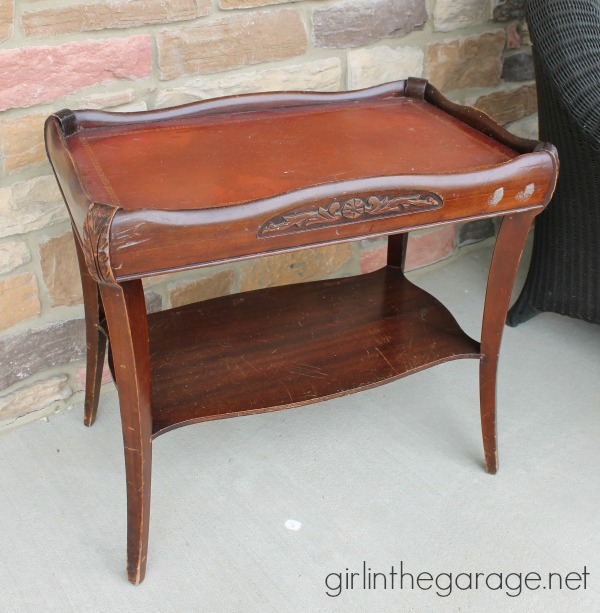 First, it got a major color boost with Valspar Rushing Stream (a free paint sample I got at Lowe's).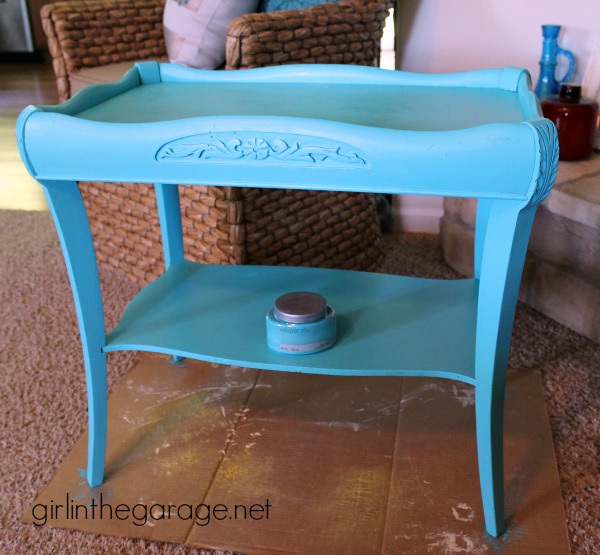 However it needed more than just a color update so I chose a French typography graphic from The Graphics Fairy website to add to it.  I printed the graphic across two pages to enlarge it a bit and gently taped the corners.  Since the table top was leather I traced all the letters with my pen, pressing hard.  The lines imprinted onto the leather and then I carefully painted them all with a tiny paintbrush and some white DecoArt craft paint.
It took a couple of hours to paint the lettering but it turned out pretty good, if I do say so!   😉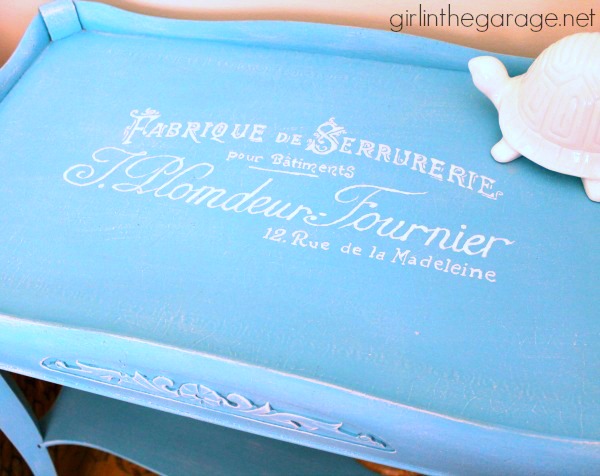 I also decided the turquoise was just a little too bright so I dry brushed Old White Chalk Paint® all over it to soften it up.  (You can learn more about dry brushing HERE.)  Then I protected it all with some Annie Sloan clear wax.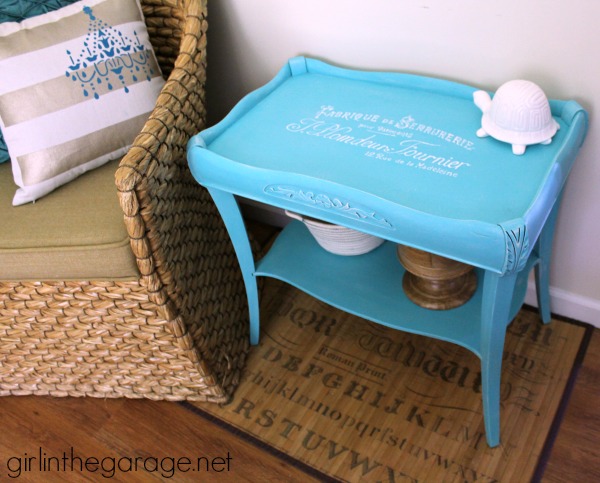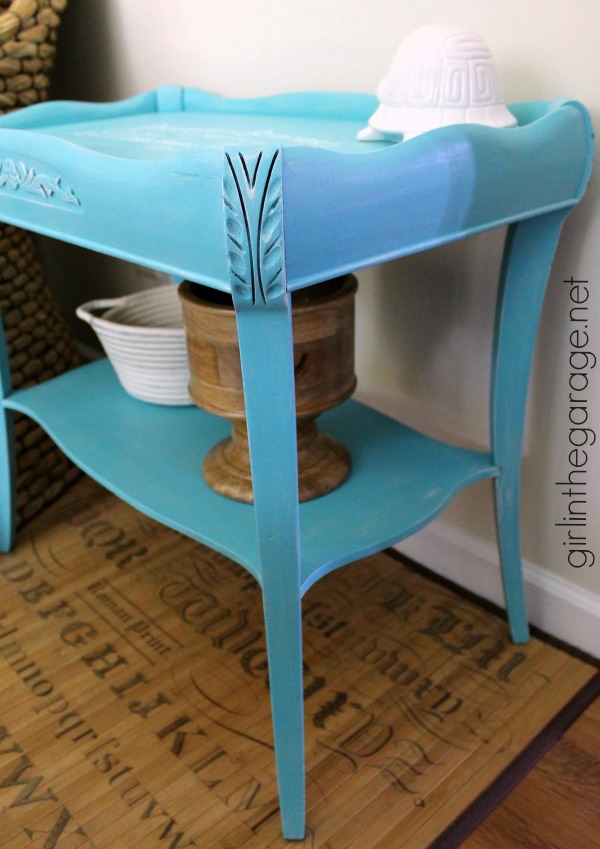 I love how cheerful this table is now!  It's a great accent piece for any room.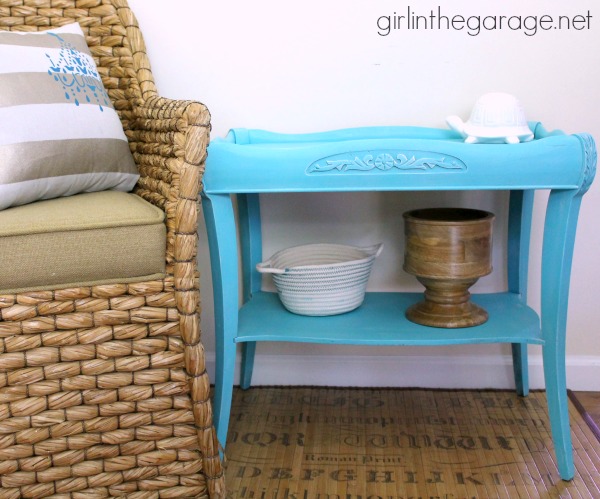 Do you have any furniture that could use a bright makeover?
Jen
*
You might also like:
Also find me here: