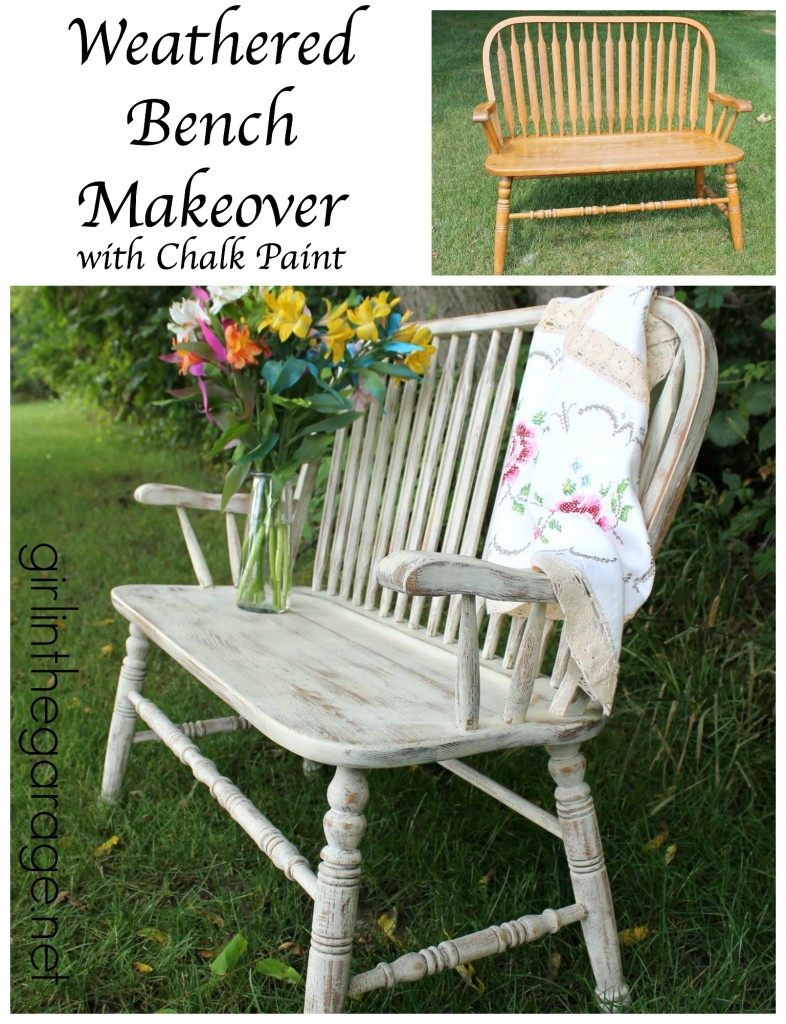 I don't do a lot of really distressed/chippy/weathered makeovers, but this bench spoke to me and told me that's what it needed.  Yes it did.  😉  I didn't see it just as a country-style bench, but aged and weathered from sitting on a grand wraparound porch somewhere in a distant time.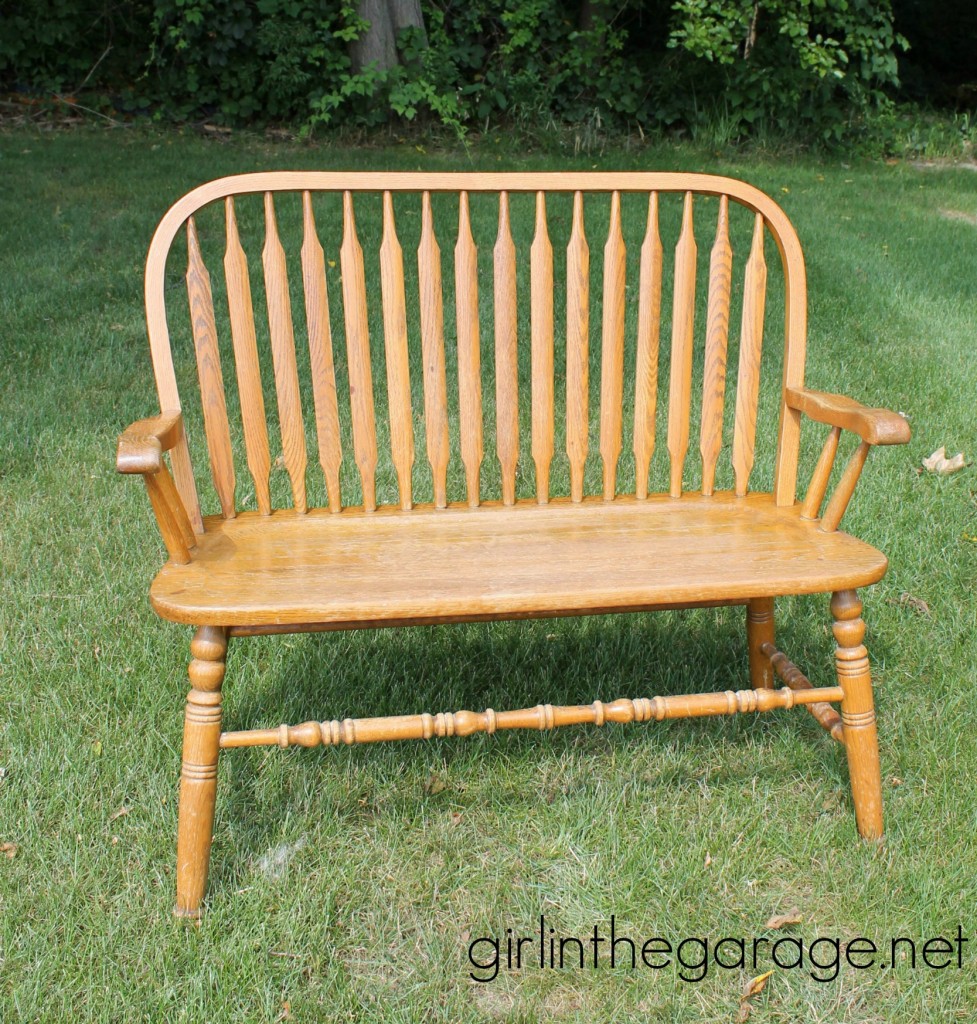 The look was fairly easy to achieve.  I casually painted the bench in Old Ochre Chalk Paint®, not really caring if I covered everything.  In fact, I tried not to cover every inch.  Then when the paint wore off my brush I kept going – dry brushing and adding some softness.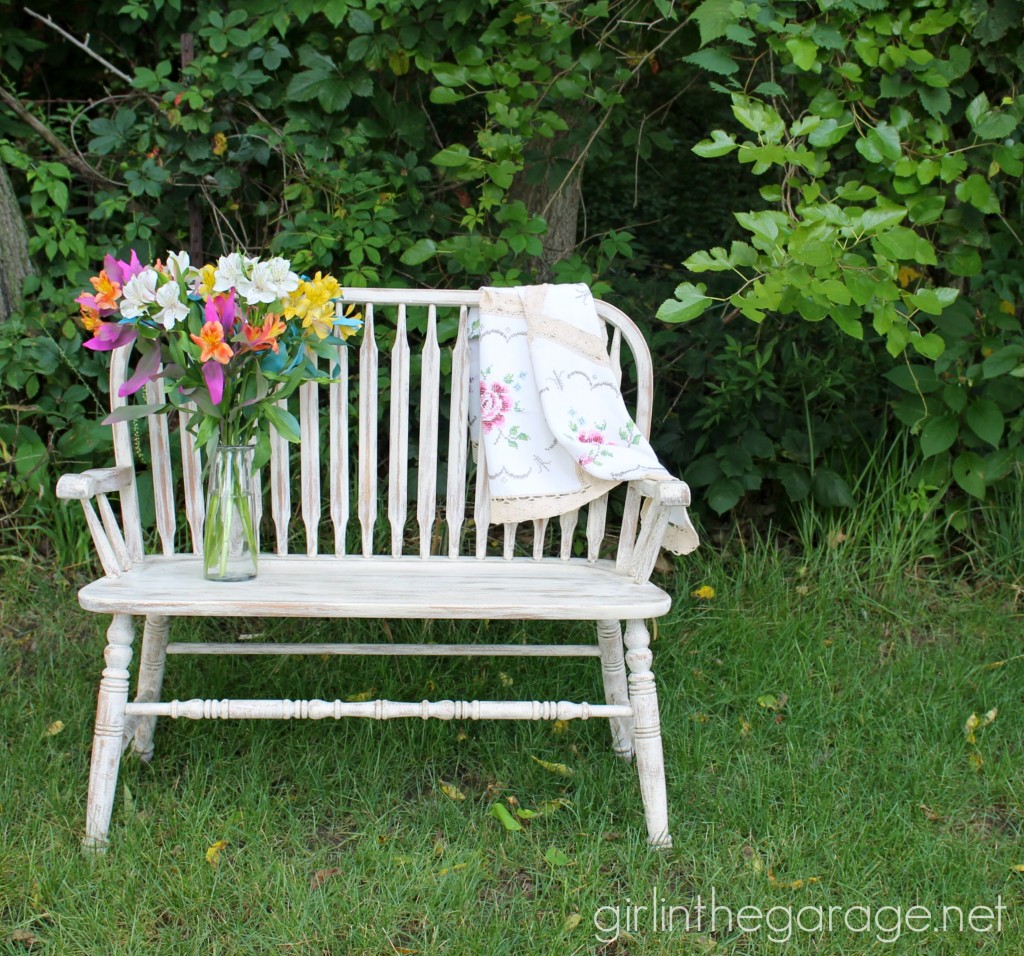 After the paint dried I sanded it and finally applied a light coat of clear wax for protection.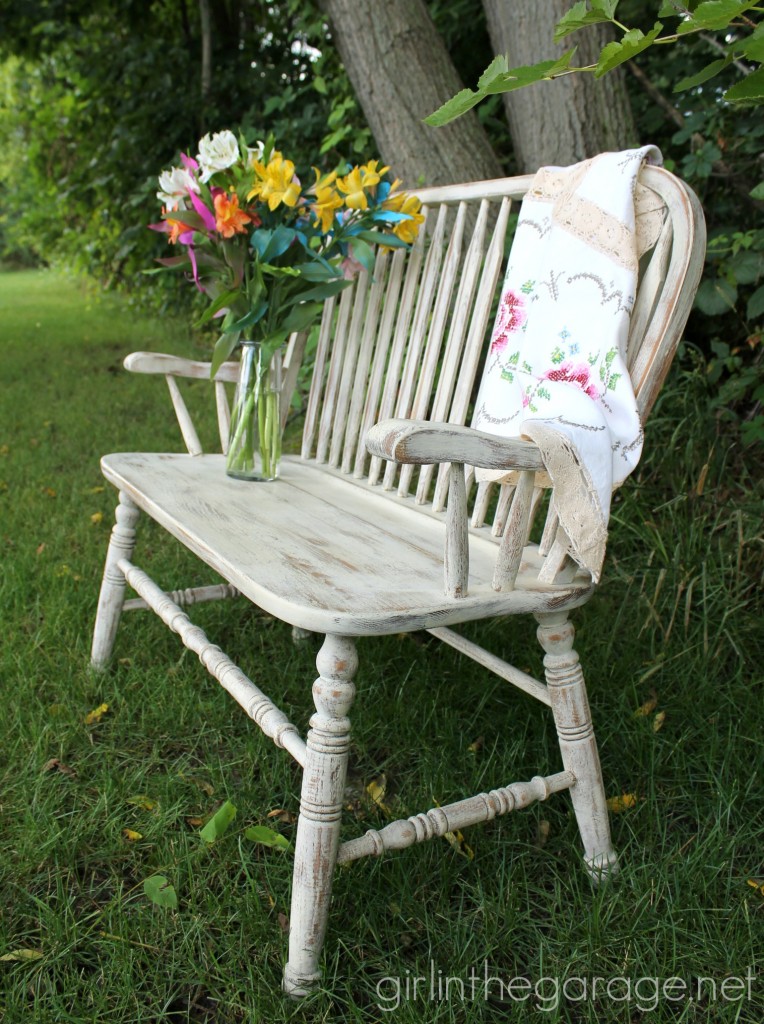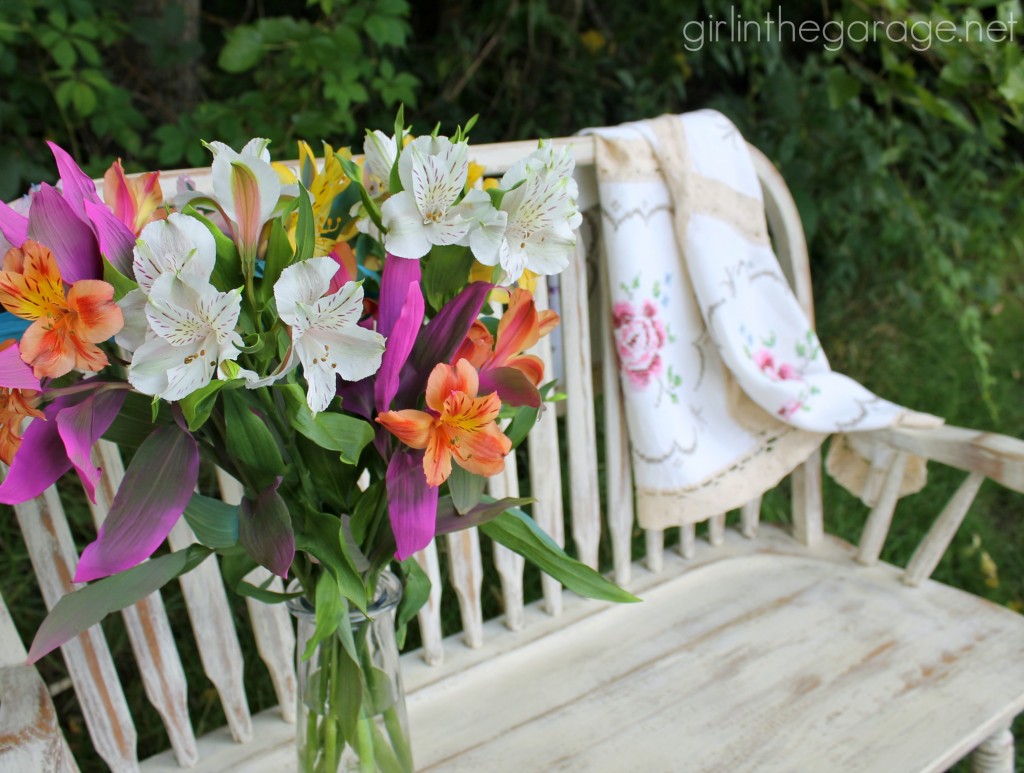 I love the weathered look on this bench makeover and I really think it accentuates the beautiful details in the legs and spindles.
Are you a fan of the weathered chippy look?
Leave me a comment below and let me know!
Jen
Recent Awesome Posts:
* DIY Infinity Scarf from a Maxi Dress
* Kids' Bento Lunch Ideas and Free Printable Lunchbox Notes
Join the GITG Community
When you join this thriving online community of 75,000 creative souls, you'll be inspired to discover hidden artistic talents and learn skills to boldly face DIY projects with confidence.
You'll also receive my free guide "Just Paint It: 7 Tips for Transforming Furniture with Confidence."