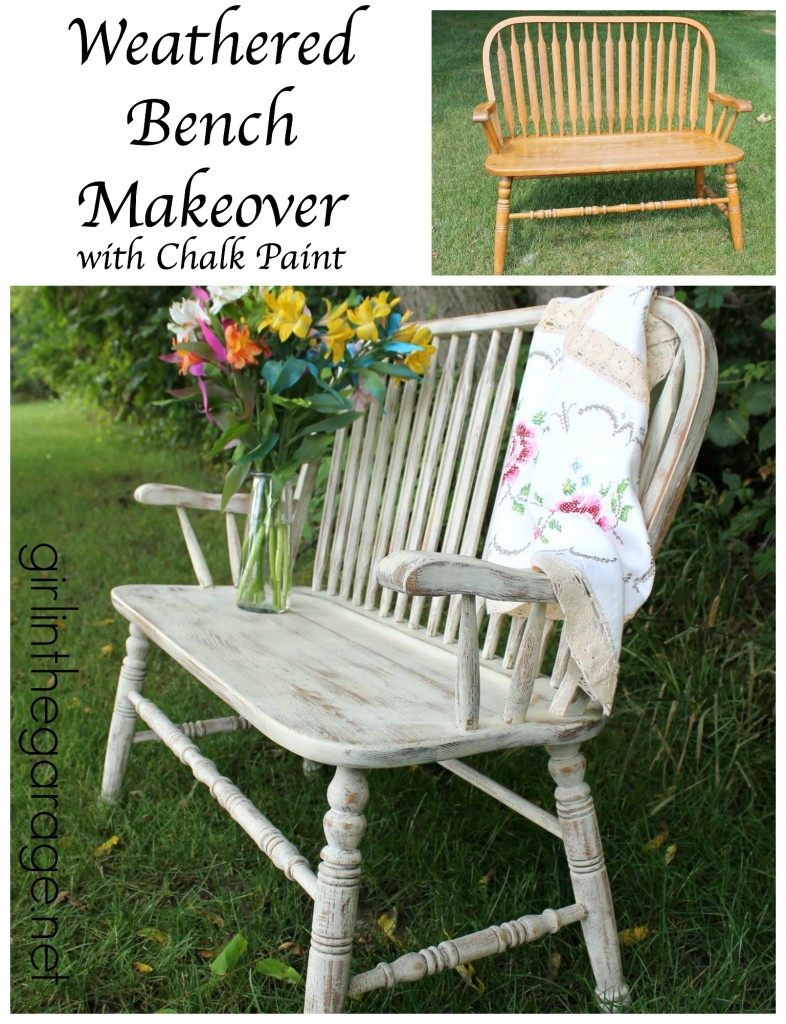 I don't do a lot of really distressed/chippy/weathered makeovers, but this bench spoke to me and told me that's what it needed.  Yes it did.  😉  I didn't see it just as a country-style bench, but aged and weathered from sitting on a grand wraparound porch somewhere in a distant time.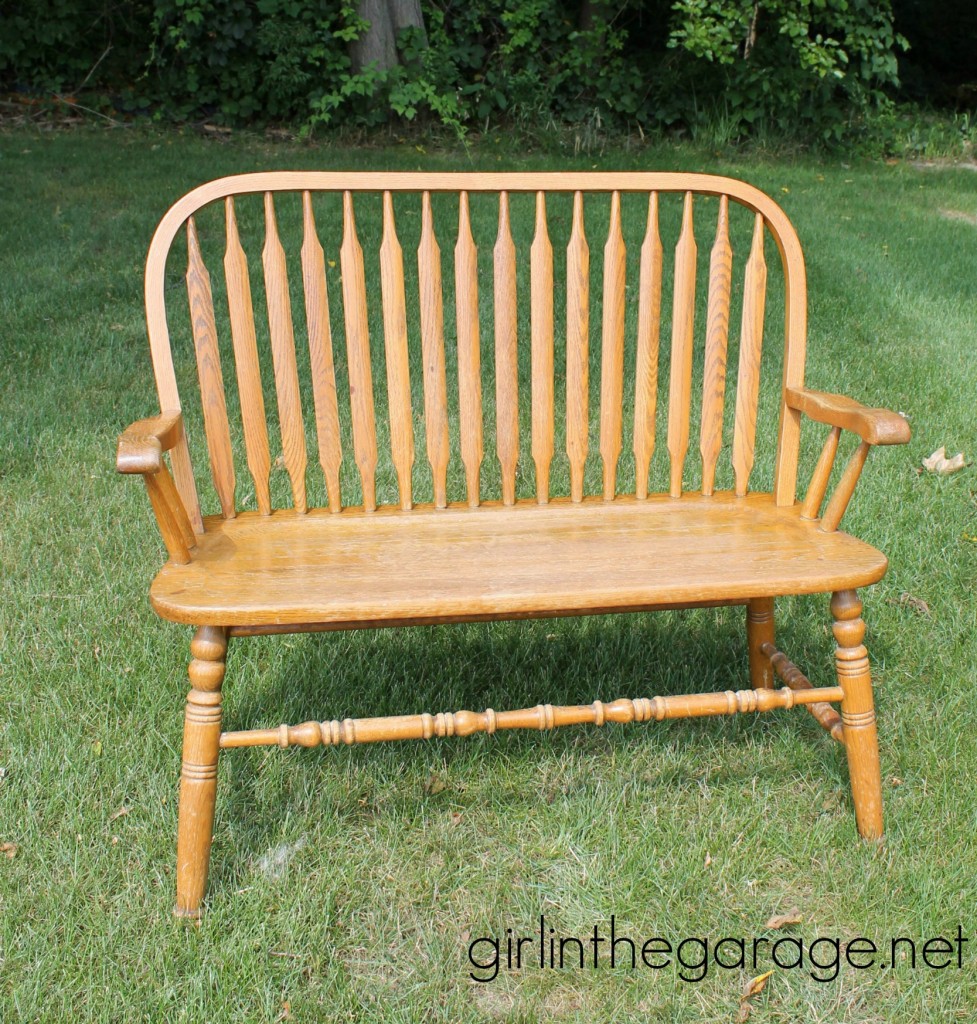 The look was fairly easy to achieve.  I casually painted the bench in Old Ochre Chalk Paint®, not really caring if I covered everything.  In fact, I tried not to cover every inch.  Then when the paint wore off my brush I kept going – dry brushing and adding some softness.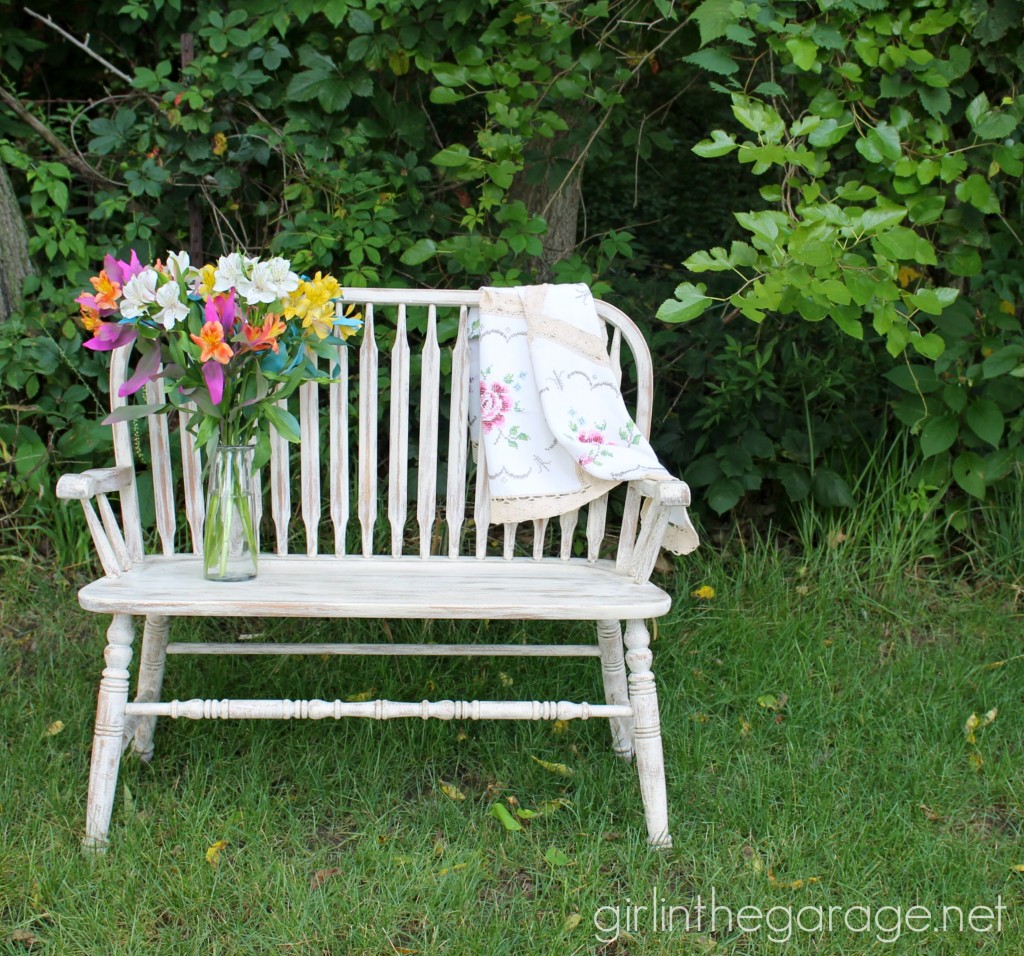 After the paint dried I sanded it and finally applied a light coat of clear wax for protection.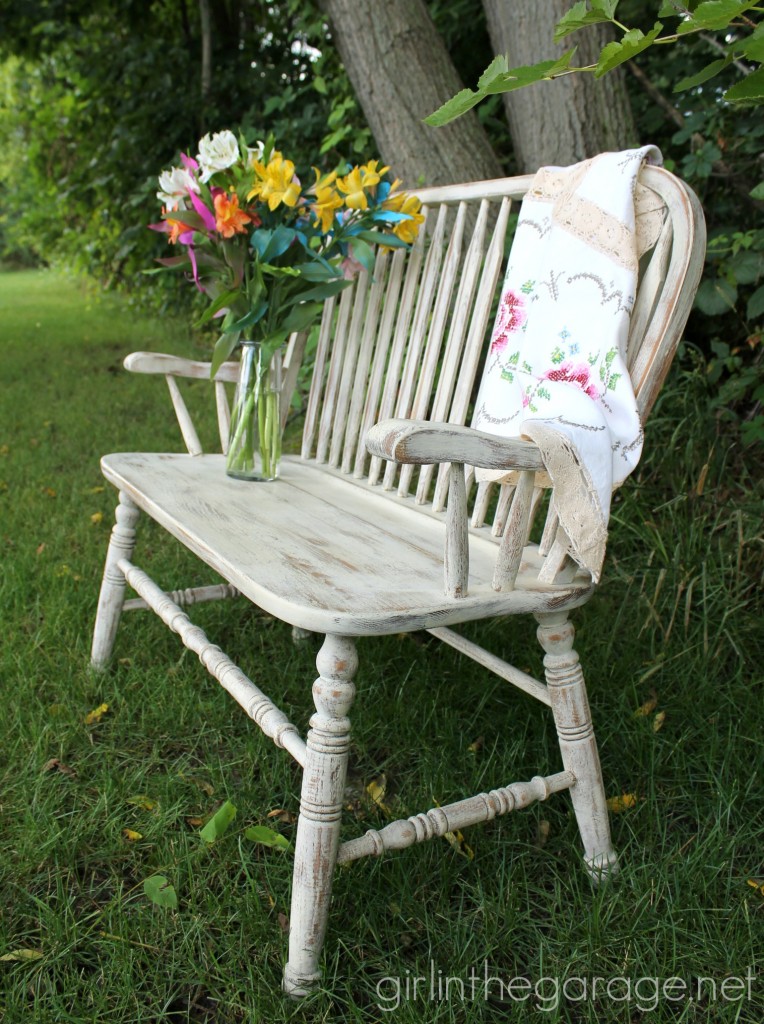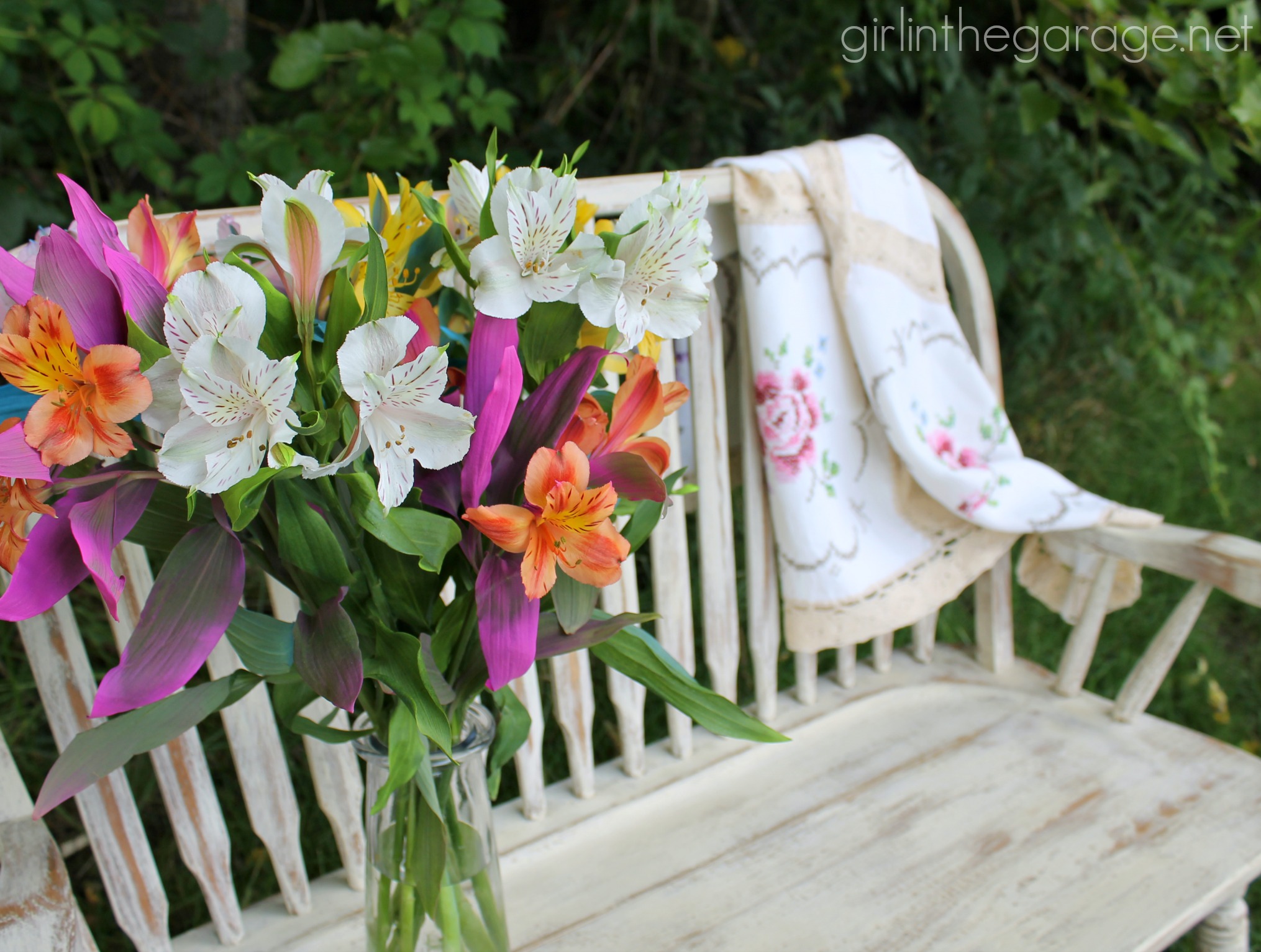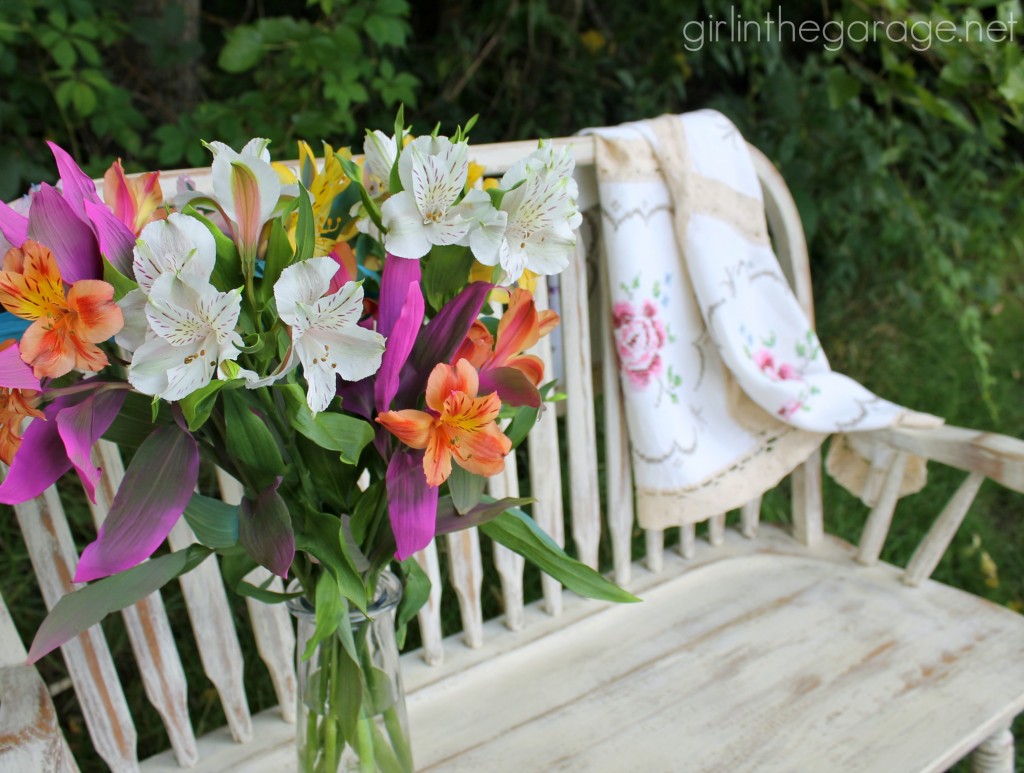 I love the weathered look on this bench makeover and I really think it accentuates the beautiful details in the legs and spindles.
Are you a fan of the weathered chippy look?
Leave me a comment below and let me know!
Jen
Recent Awesome Posts:
* DIY Infinity Scarf from a Maxi Dress
* Kids' Bento Lunch Ideas and Free Printable Lunchbox Notes