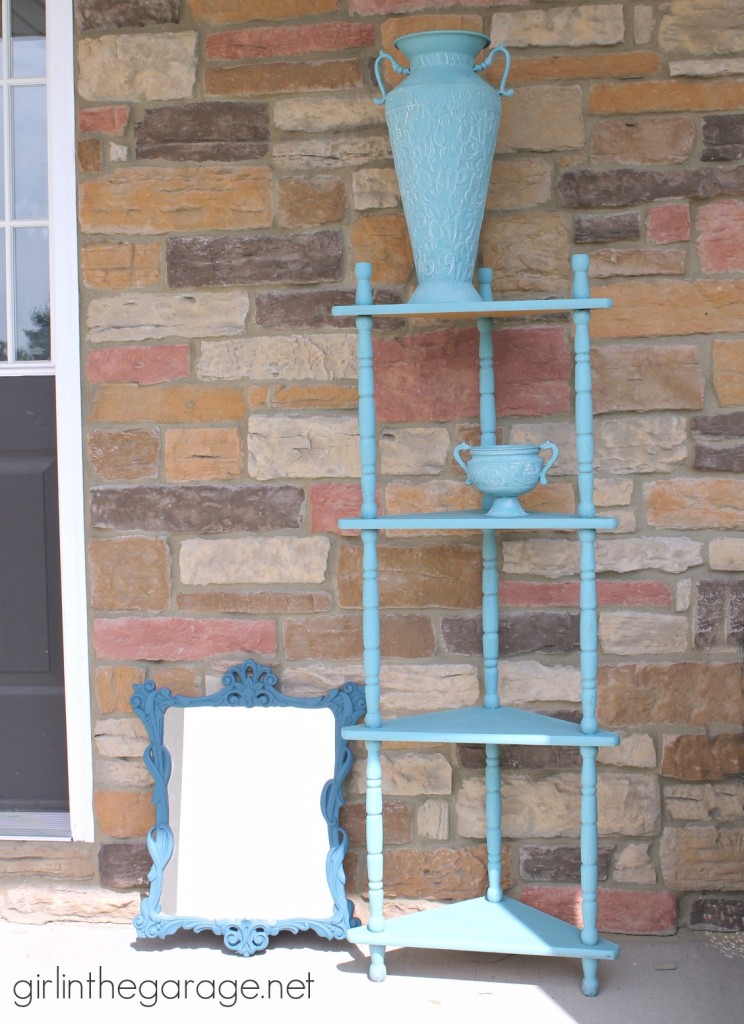 Last week I met with my Annie Sloan Chalk Paint® stockist and was SO excited to buy another can of Provence.  It's probably my favorite non-neutral Chalk Paint color (although there are still a lot I haven't tried) and I've been out of it ever since I finished this fabulous Taj Mahal-like wooden room divider.
I had a few pieces waiting that I wanted to use it on, and I also had some Aubusson Blue (which is really pretty but darker than Provence) that I decided to use on this mirror.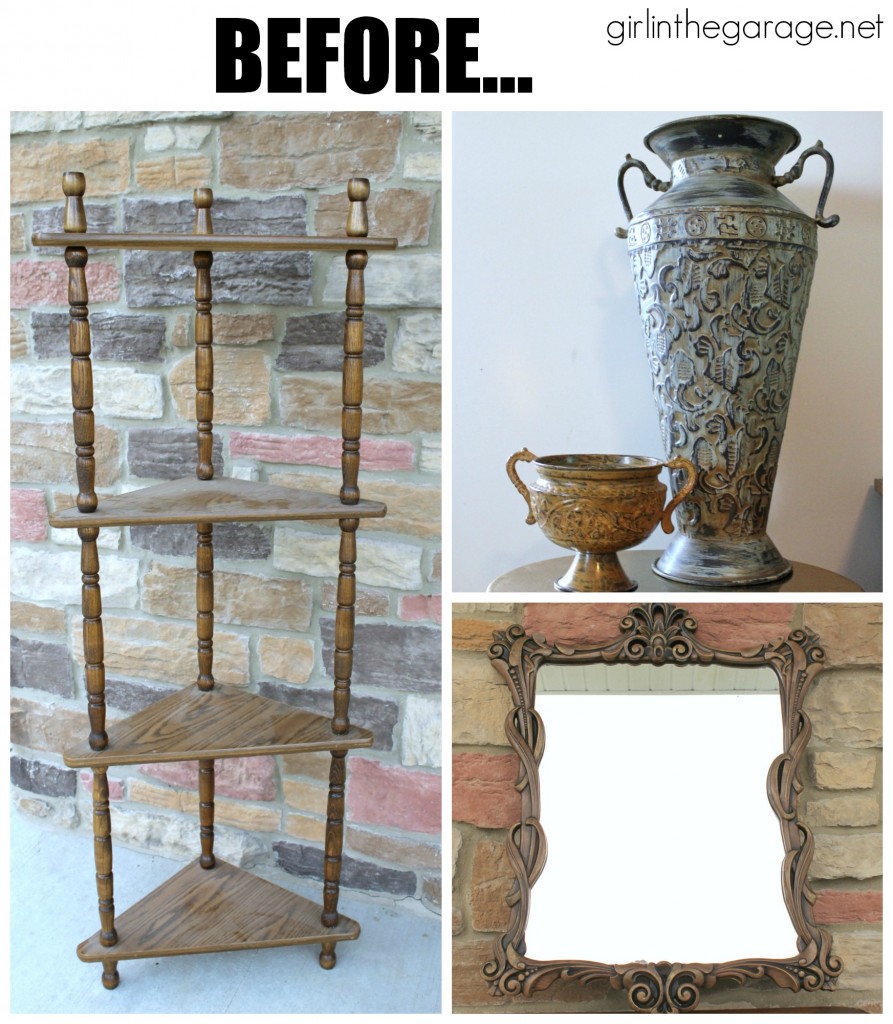 For the bookshelf I used Provence and clear wax and for the mirror I used Aubusson Blue and clear wax.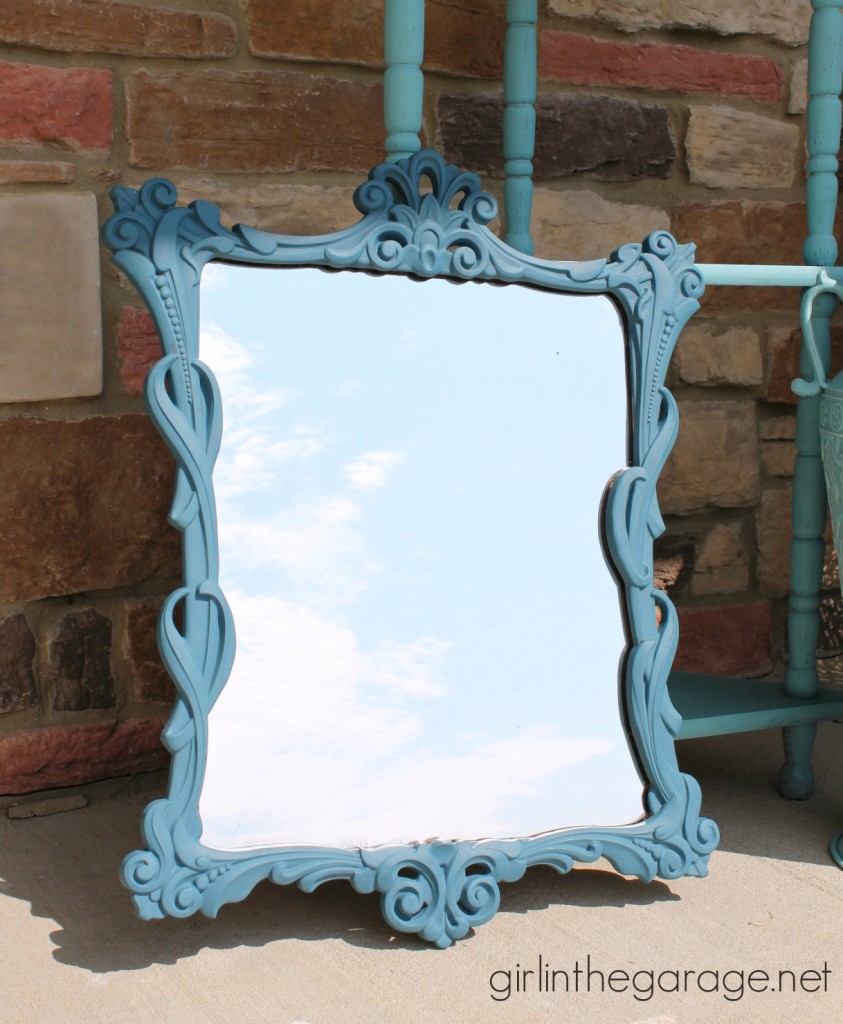 I painted the metal urns in Provence and then dry brushed Old White over them, and then applied clear wax.  (You can learn more about dry brushing HERE.)
Pretty, right?  I love decorating with shades of blue!
There are many other shades of blue Chalk Paint – Duck Egg, Louis Blue, Napoleonic Blue, Greek Blue (see them all HERE).
Find your local Annie Sloan Chalk Paint retailer HERE.
Jen
Awesome Related Posts:
* 30+ Blue DIY Home Decor Projects
*  Vanity Makeover and Annie Sloan Chalk Paint Review
* How Many Pieces Can I Paint with One Can of Annie Sloan Chalk Paint?
This is not a sponsored post – I just love Chalk Paint!
Join the GITG Community
When you join this thriving online community of 90,000 creative souls, you'll be inspired to discover hidden artistic talents and learn skills to boldly face DIY projects with confidence.
You'll also receive my free guide "Just Paint It: 7 Tips for Transforming Furniture with Confidence."