Quick- somebody pinch me!
I'm still a little in shock, but I have a feature in the June issue of Woman's Day magazine!
WOOT!
It just came out in stores this week and it has Alison Sweeney on the cover: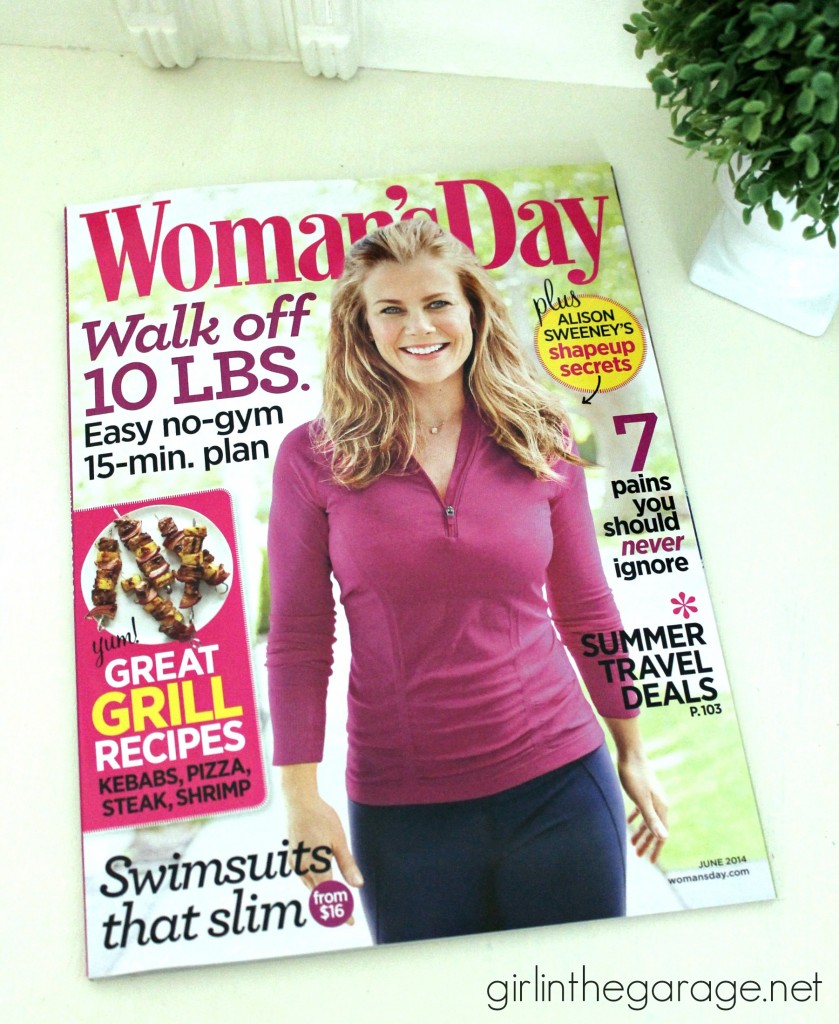 If you turn to page 14 you'll find the section "On WD's fridge" which includes my idea for washi tape clip magnets!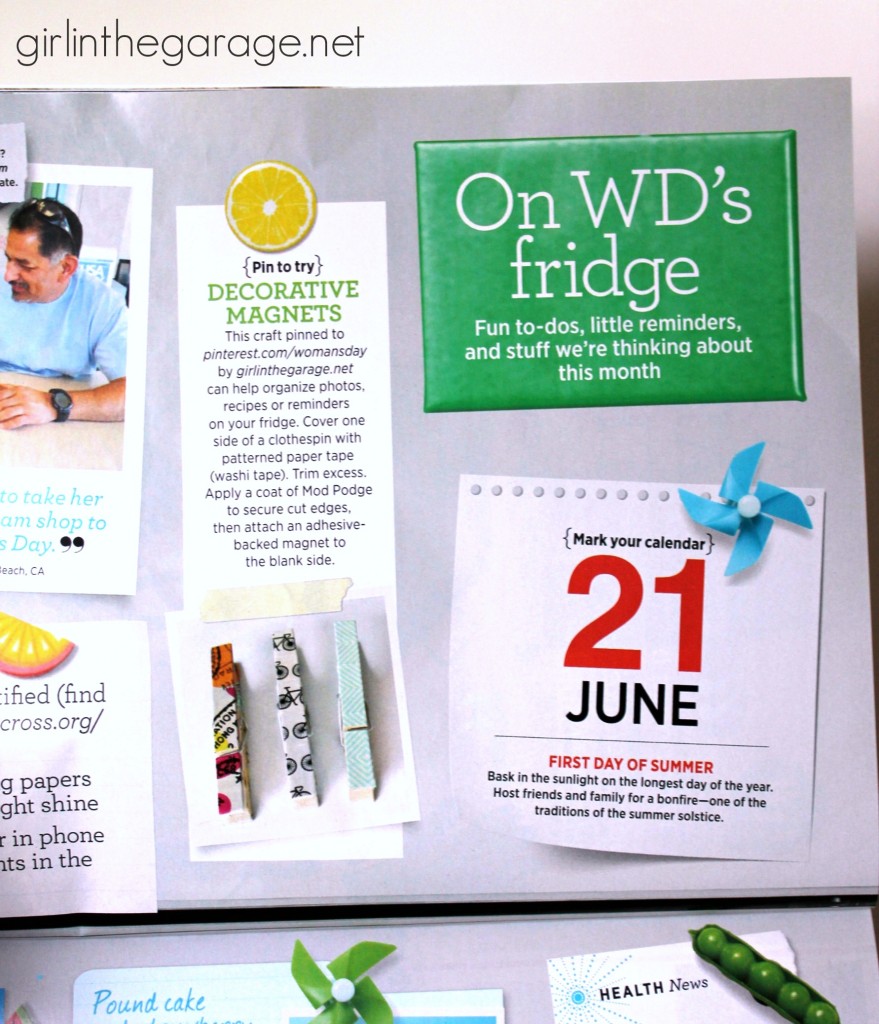 I think I'll be beaming for at least the next month or so.  😉
HERE is my original tutorial on how to make the magnets.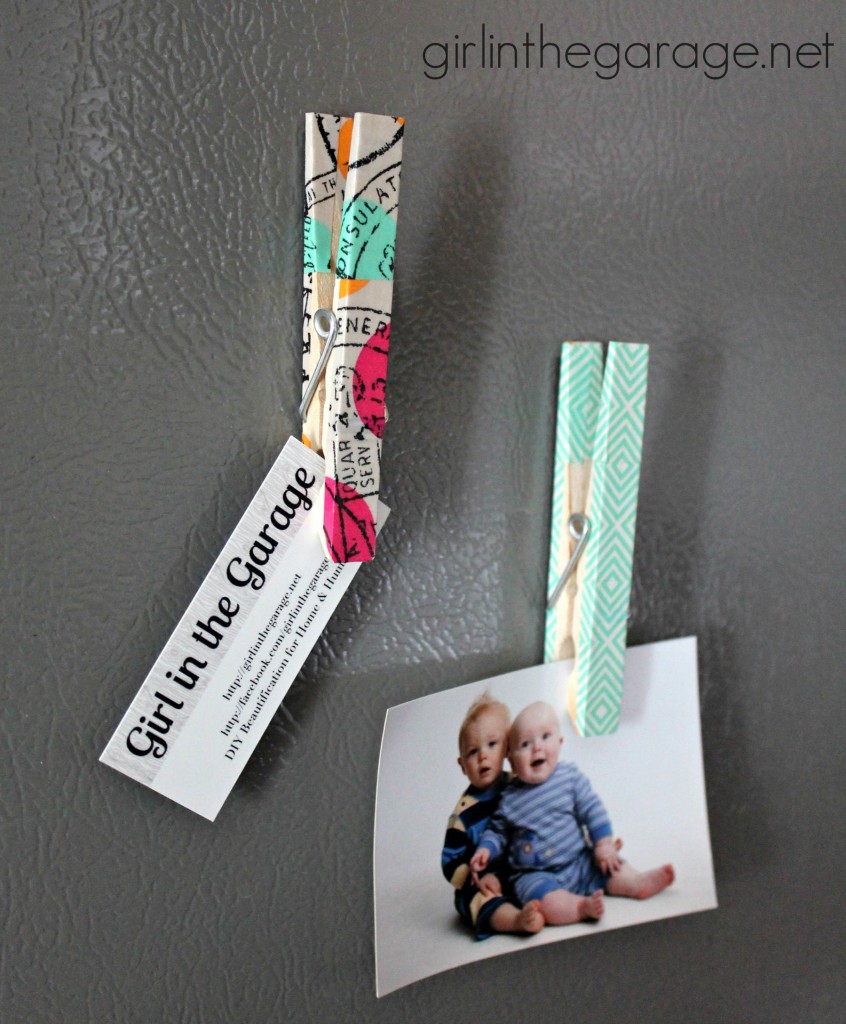 I am so humbled and blessed that Woman's Day liked my little project enough to share it with their readers.
(THANK YOU, WOMAN'S DAY!)
And thank YOU for following along with me on this blog and all my DIY adventures – I appreciate you more than you know!
xo Jen
Other Awesome Posts:
* Treasure Hunting 2 – Midland Arts and Antiques Market
* 30+ Budget-Friendly DIY Decorating Ideas {and a $200 gift card giveaway – thru 5/26/14}