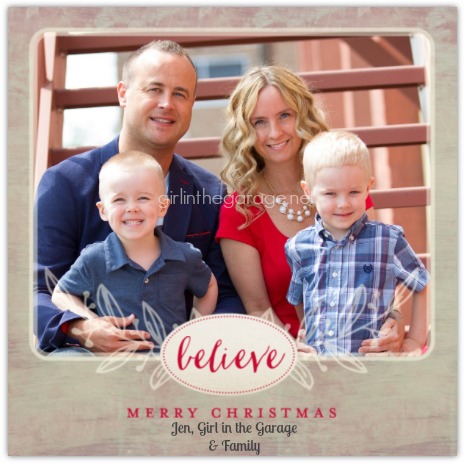 I'm getting our house ready for Christmas Eve dinner tonight, but I wanted to pop in for a minute to wish you all a very Merry Christmas!
I hope you have a wonderful time of celebration with your family and friends.
Togetherness, making memories, and reflecting on the true meaning of Christmas is what it's really about – although my boys would tell you that opening presents is pretty fun too.   🙂
xo Jen
P.S.  I'll see you back here in a couple days for an awesome giveaway!
Christmas card photo by Matt Scott Photography.