In January, most of the population is either working out at the gym or organizing all the clutter in their homes.  Since this is not a physical fitness blog (and I've yet to begin my resolution of working out 3x per week..oops), today we're talking about organizing.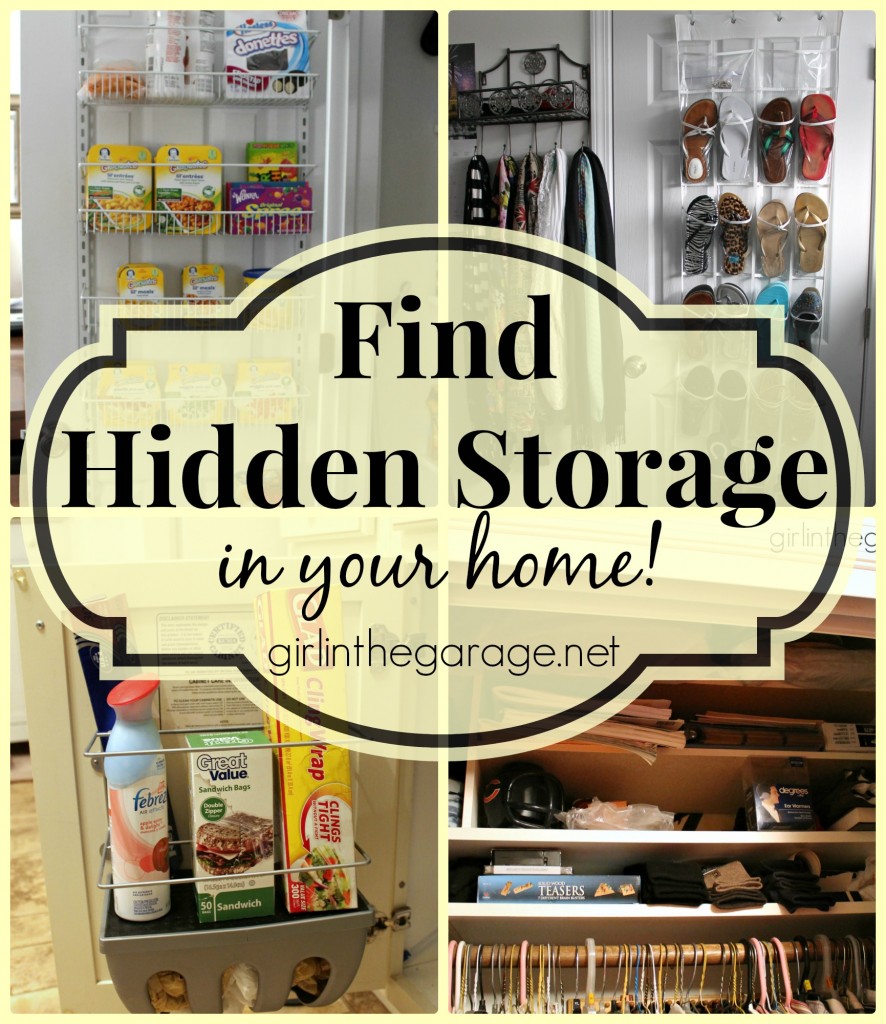 The photos I'm sharing today come from my house, my parents' house, and a few fellow bloggers.
Let's start with the kitchen.
Add an organizing unit to the inside of a door for easy access to important items.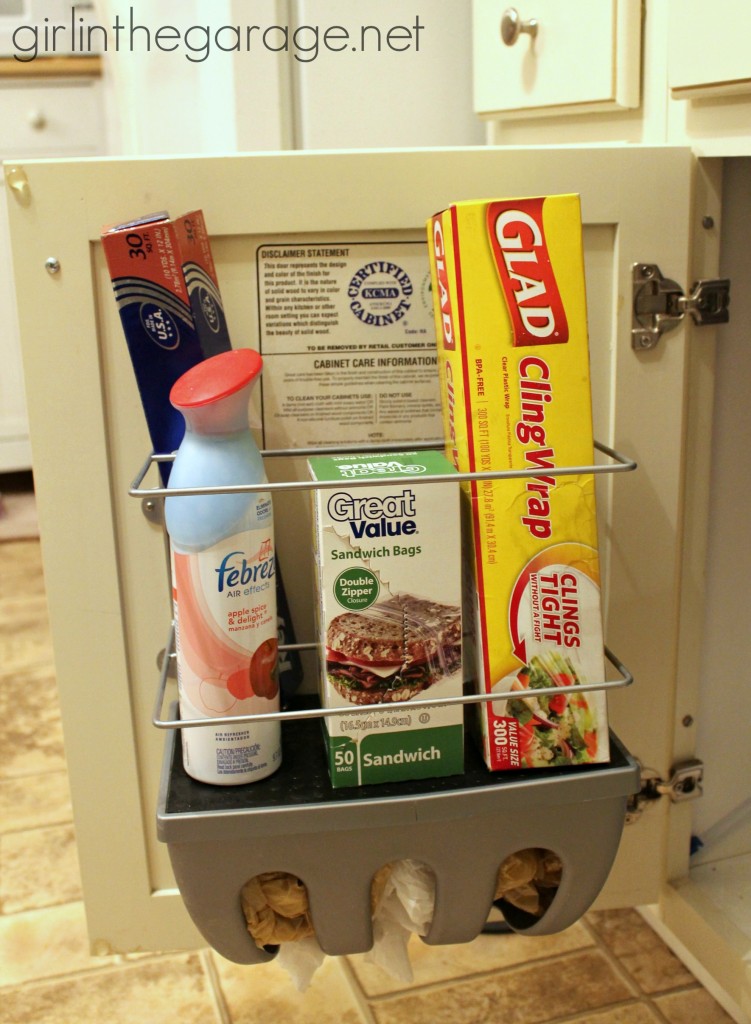 Create a ton of extra space inside the pantry with a door unit like this one from Rubbermaid.  The shelves are all adjustable so you can move them up and down as needed.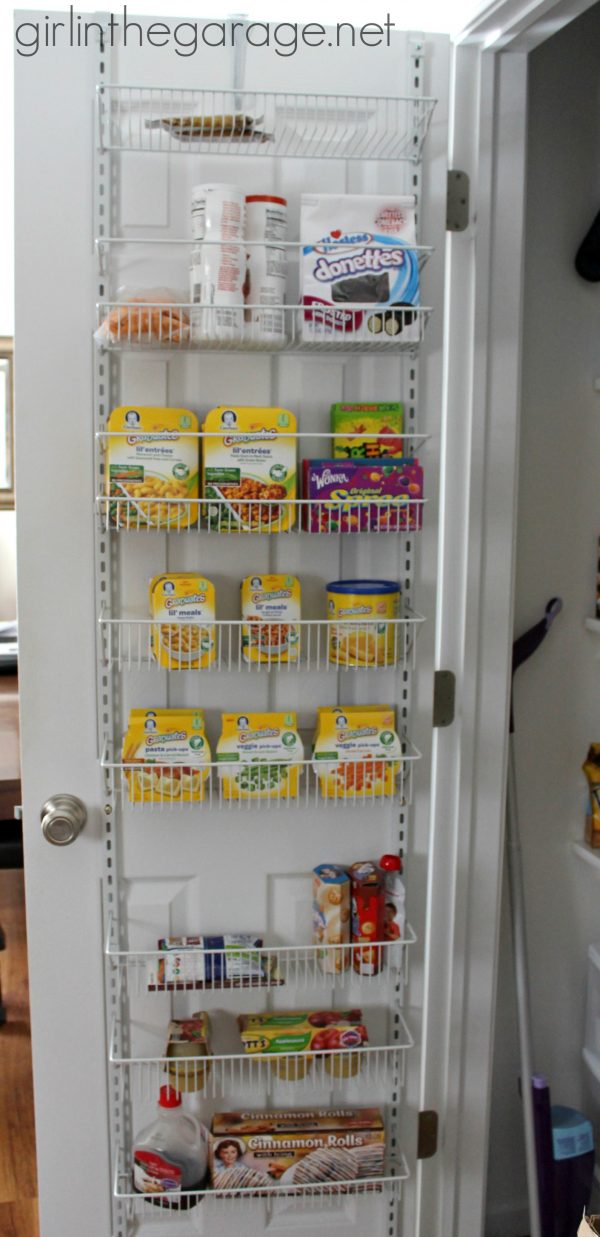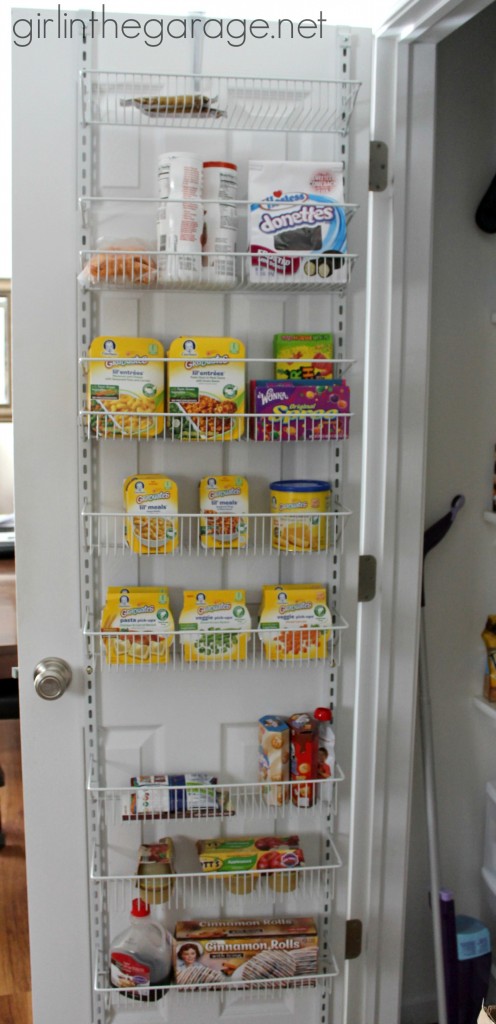 Also I love this creative idea for organizing pans by Crafty Texas Girls (my pans are such a mess!):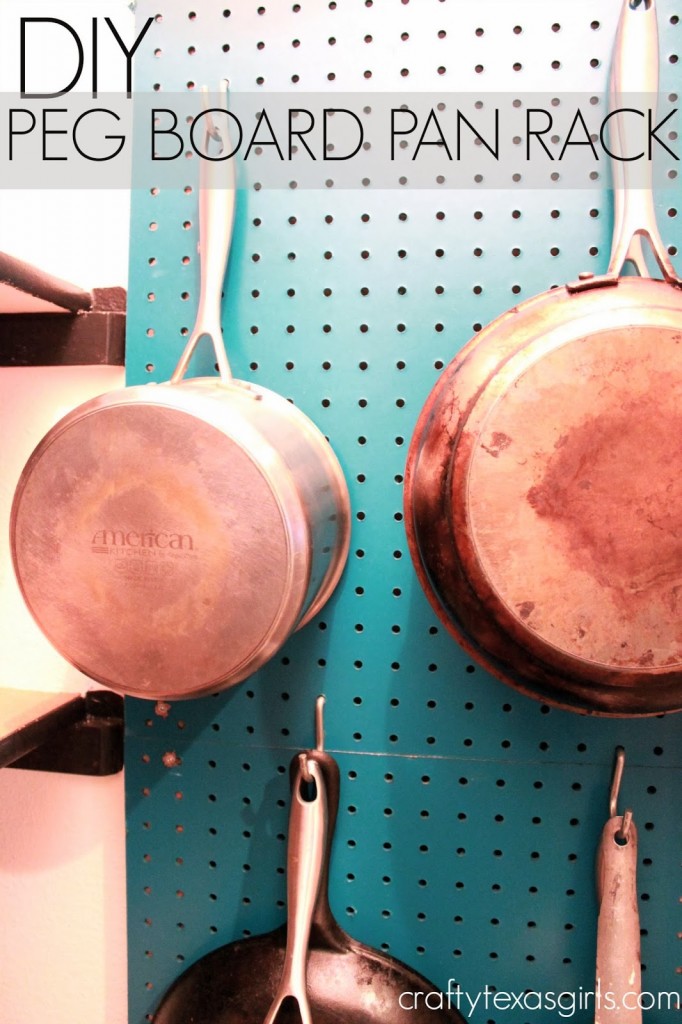 Also, Inspiration for Moms has a solution for organizing glass bakeware: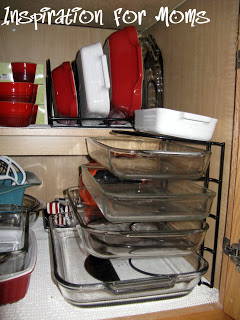 Burlap & Denim shares a great way to keep all your canned goods within easy reach: lazy susans in your cupboard.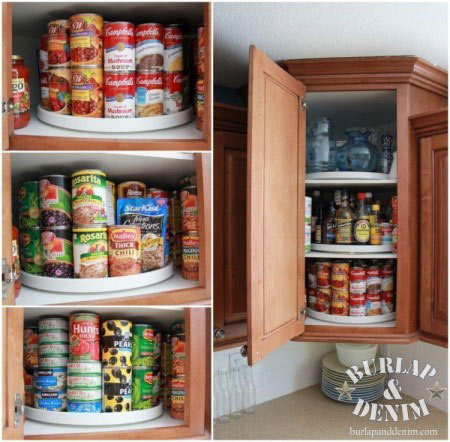 Let's move on to the bedroom.
Don't miss out on all the unused space under your bed.  And if you're already utilizing that space, make sure it's not all just crammed under there.  You can go buy plastic storage bins specifically made for under the bed (which we use), and a couple weeks ago I found this organizer at Target for $3!  It has a see-through top and room for eight pairs of shoes (or 6 if your shoes are big like mine).  It would also be a great place for socks or swimsuits.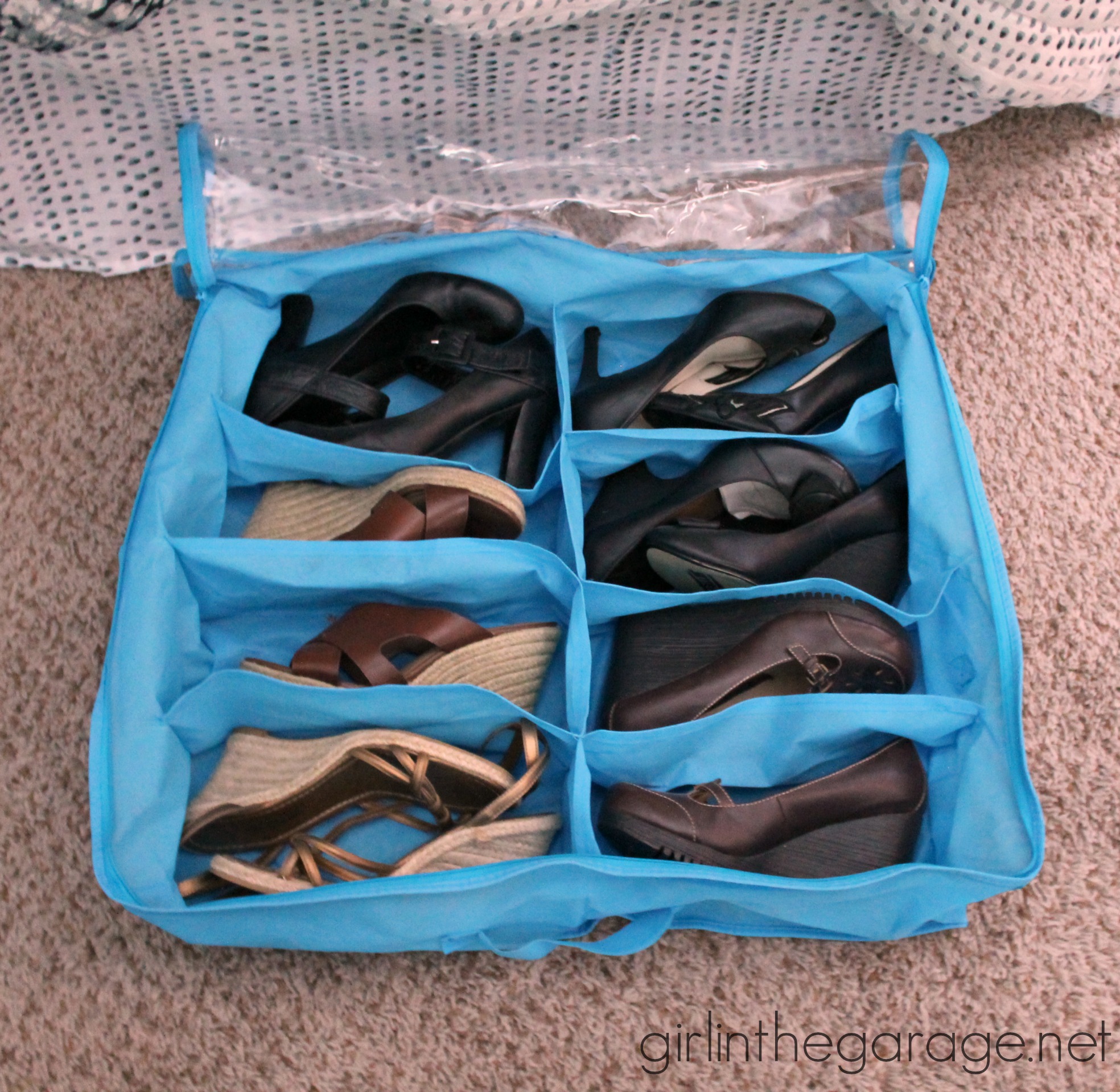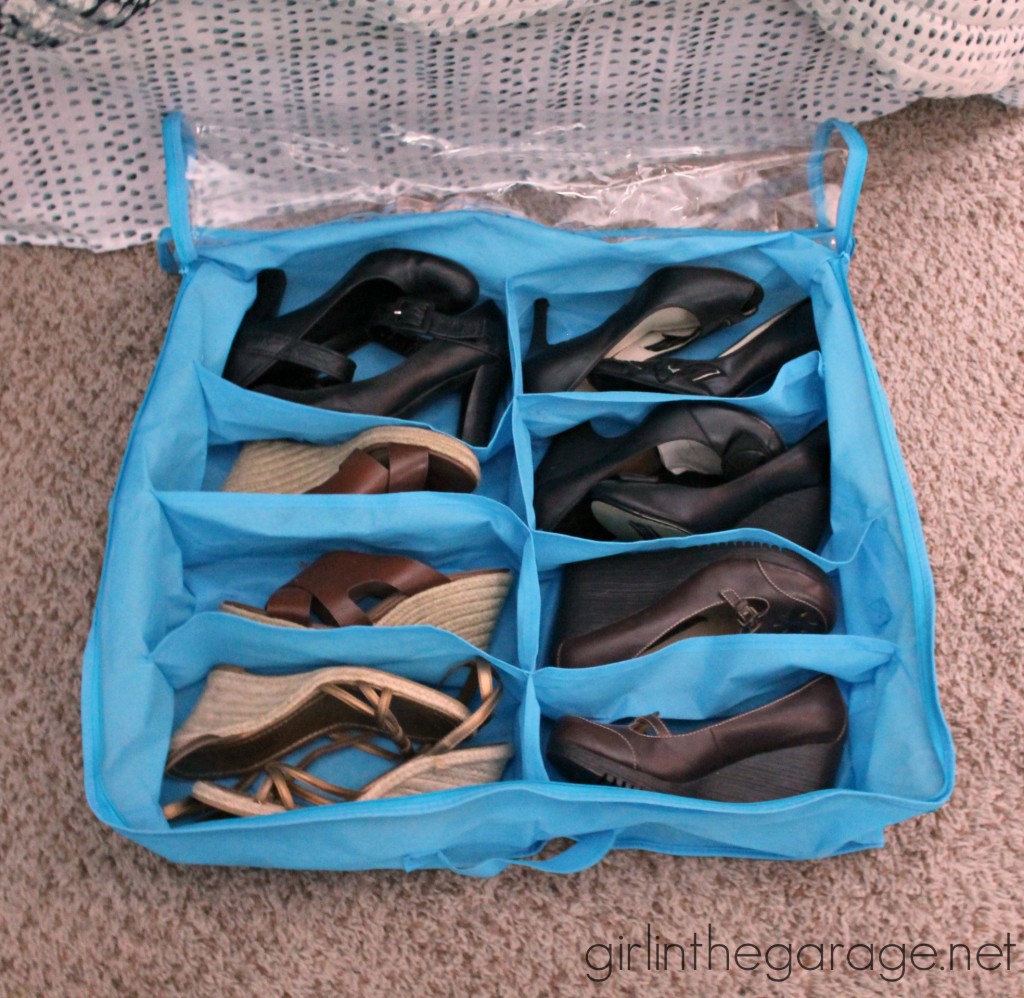 Turn an old TV armoire into storage space by adding shelves and baskets.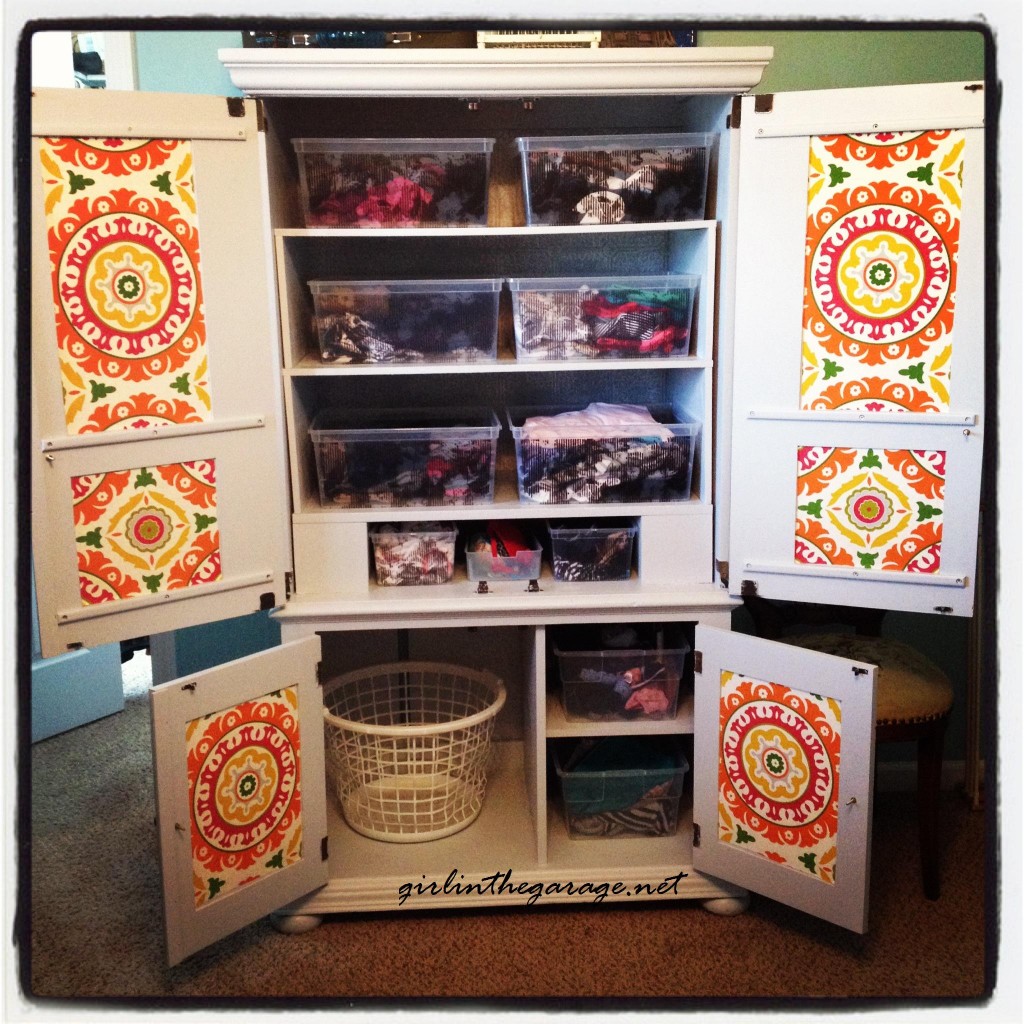 If you have a small closet, consider installing additional shelves above or below for more storage space.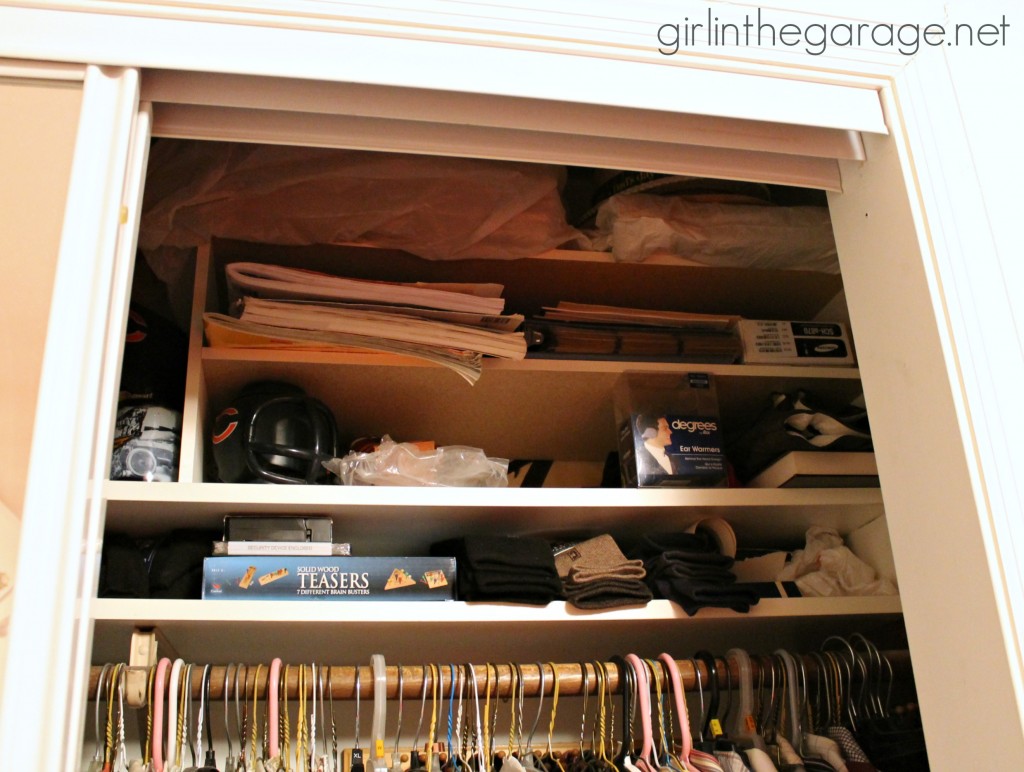 I have a walk-in closet, and for some reason the builder put a giant window in there.  Now not only do I not want people seeing me change clothes, but that window is taking up valuable real estate.  Obviously the builder had no idea how much clothes or how many pairs of shoes I had.  So last year I added a shelf above the window for some of my shoes.  (I worked in the shoe dept. at Nordstrom in college and it was not the best place for me… let's just say I stopped counting my shoes a LONG time ago.)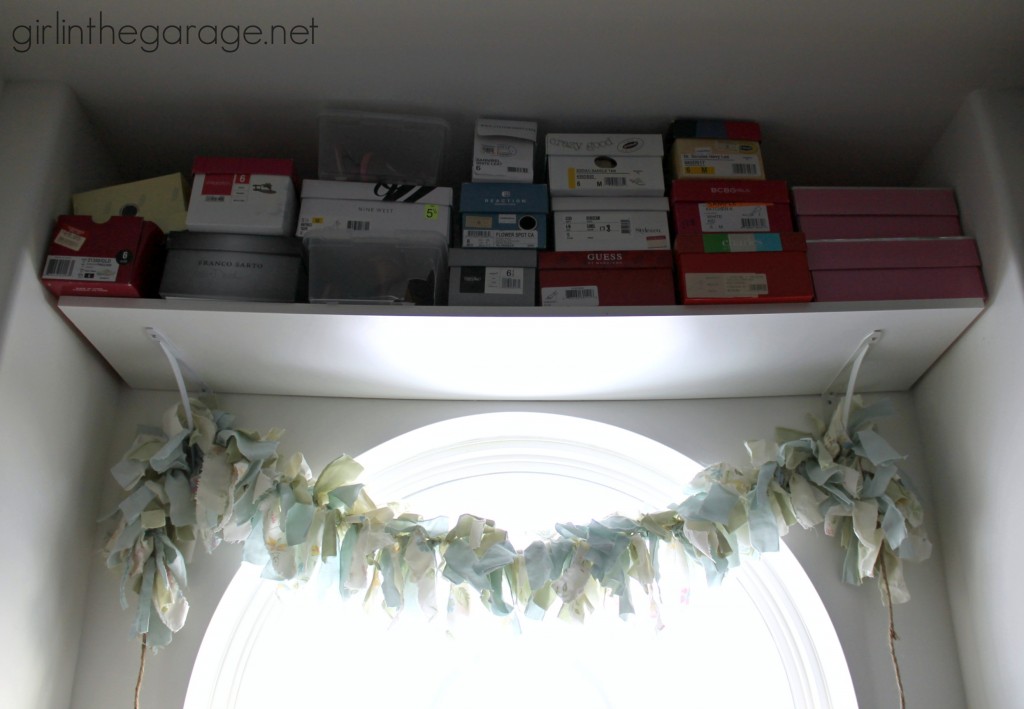 Ideally I like to keep my shoes in their boxes.  However I have an assortment of flip flops and small sandals that don't have boxes.  They're stored in a behind-the-door shoe holder (I'm pretty sure I got mine at Bed Bath & Beyond).  To the left are hooks holding all my scarves and a few headbands in the basket above.  Is there anywhere in your home's closets that you can add hooks or extra shelves?
I am not the world's most organized person but I'm working on it!
Do you have any other suggestions for maximizing storage space in your home?
Jen
* * * * *
Join these other blogs this week for more great organizing tips: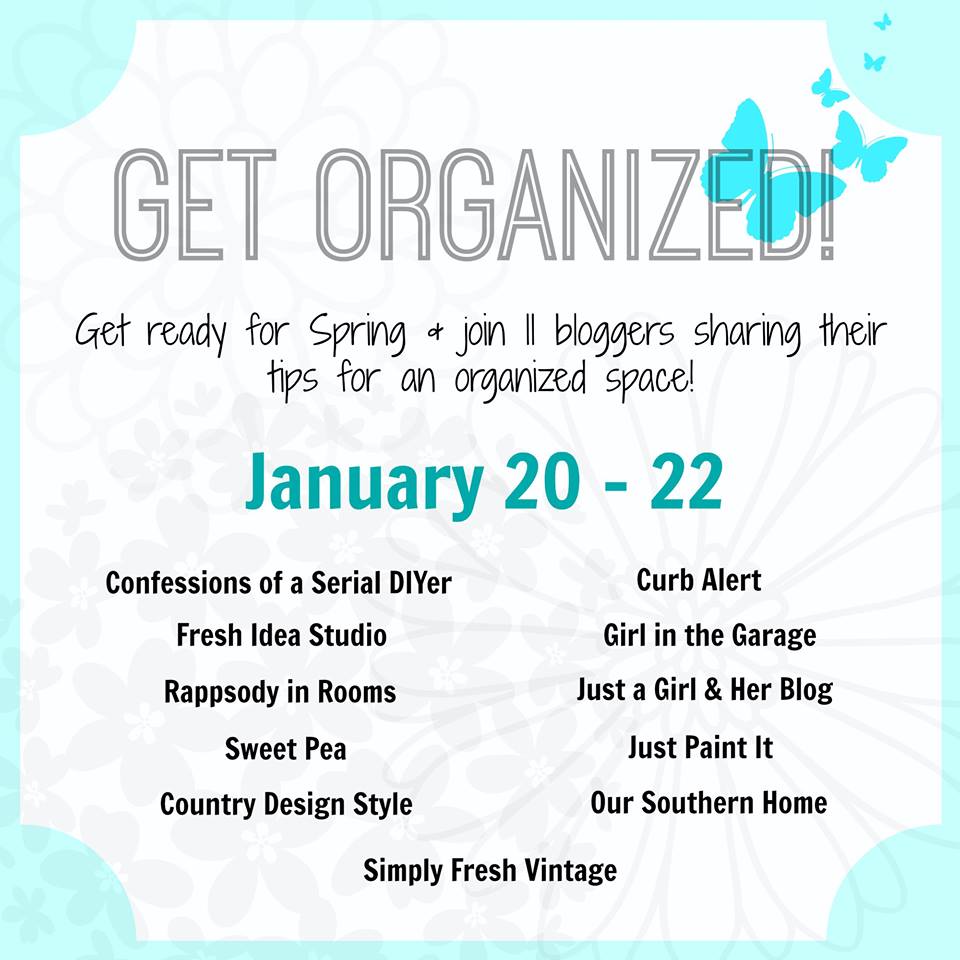 Monday, January 20
Tuesday, January 21
Wednesday, January 22