Today I'm sharing something really fun!  I've partnered with one of my blogging buddies to bring you two awesome furniture makeovers with the theme of Cowboys & Indians.  Kathy from Petticoat Junktion painted a piece with a wild west vibe (there's a photo and link at the very end of this post) and I painted the lovely funky tribal table you see below.  Tribal/Aztec patterns have been very popular lately in fashion- but what about furniture?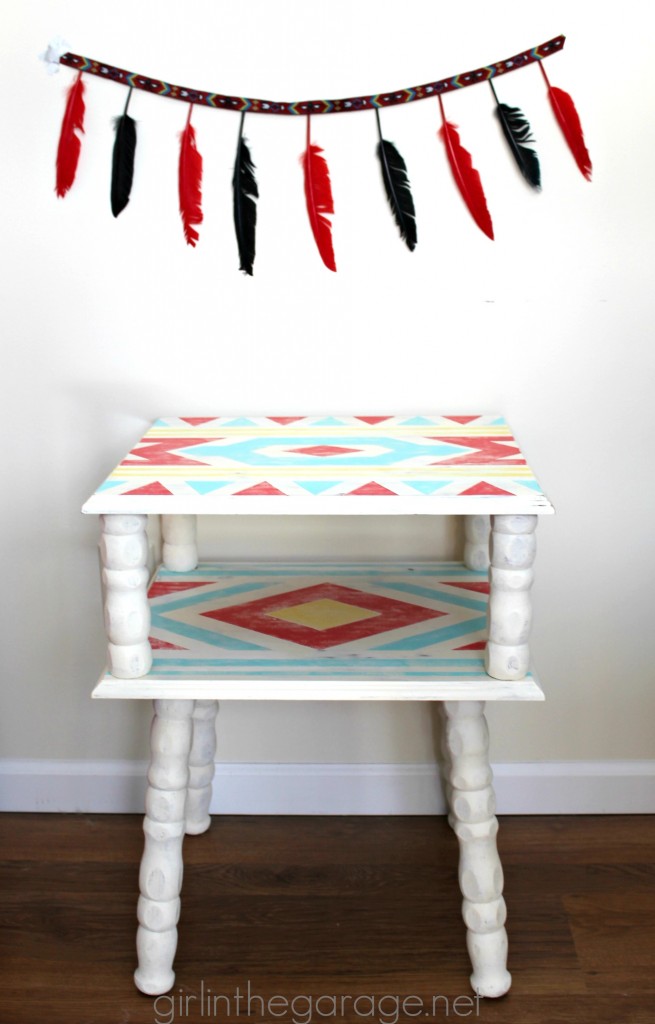 At first I planned to use a different table for this project, but it really wasn't the right style.  Then I stopped in Goodwill and most of the furniture was picked over… except there was this lonely little gem.  Lucky me!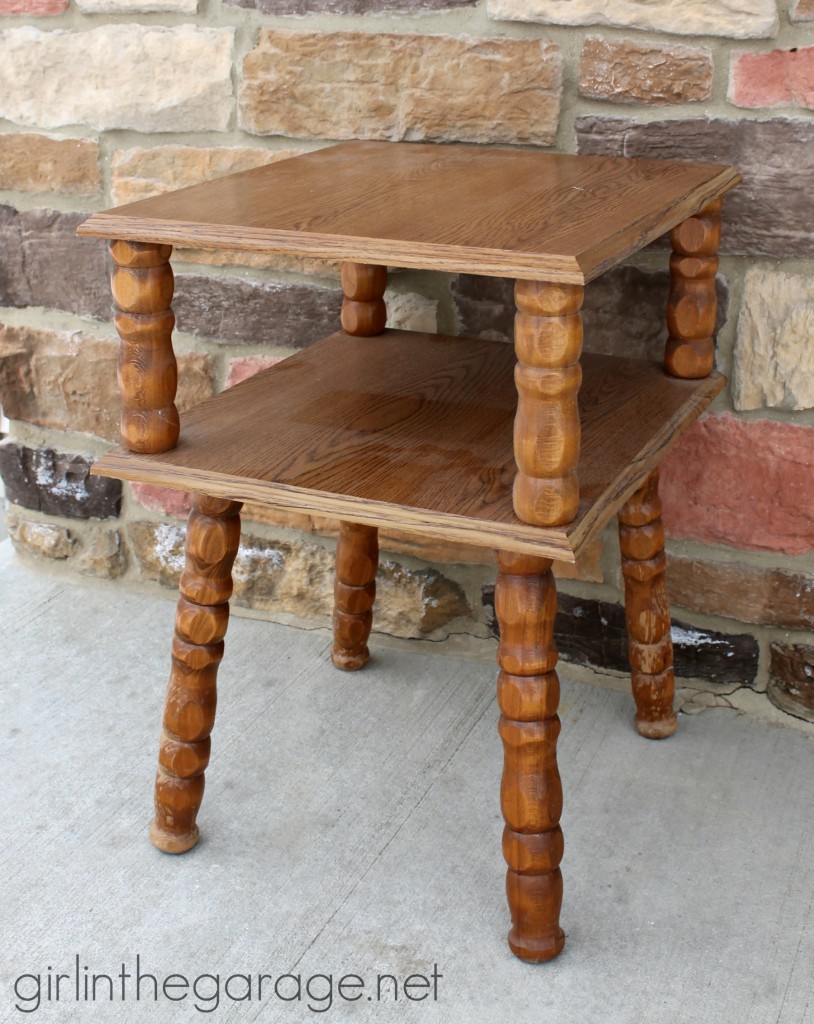 Supplies:
Martha Stewart craft paint in Love Bird (red), Surf (blue), and Jonquil (yellow)
Not pictured: pencil, measuring tape, thin paintbrushes, sandpaper, clean cotton rag for waxing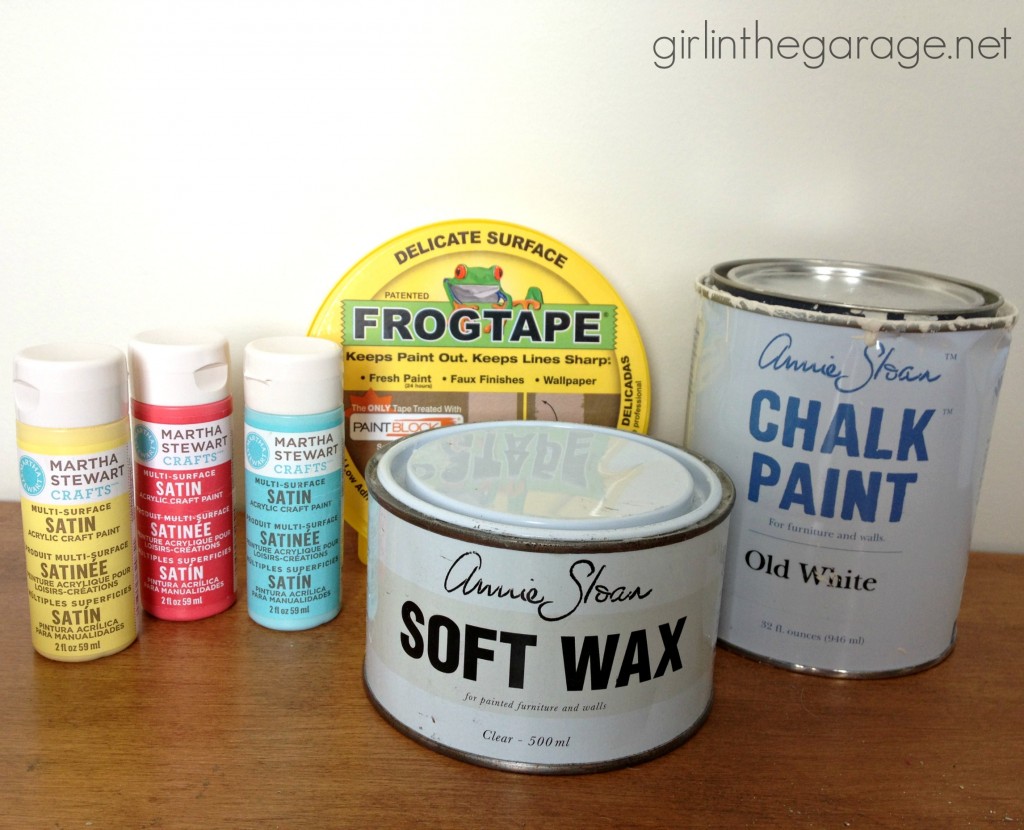 First I painted the table in ASCP Old White, sanded, and painted a second coat.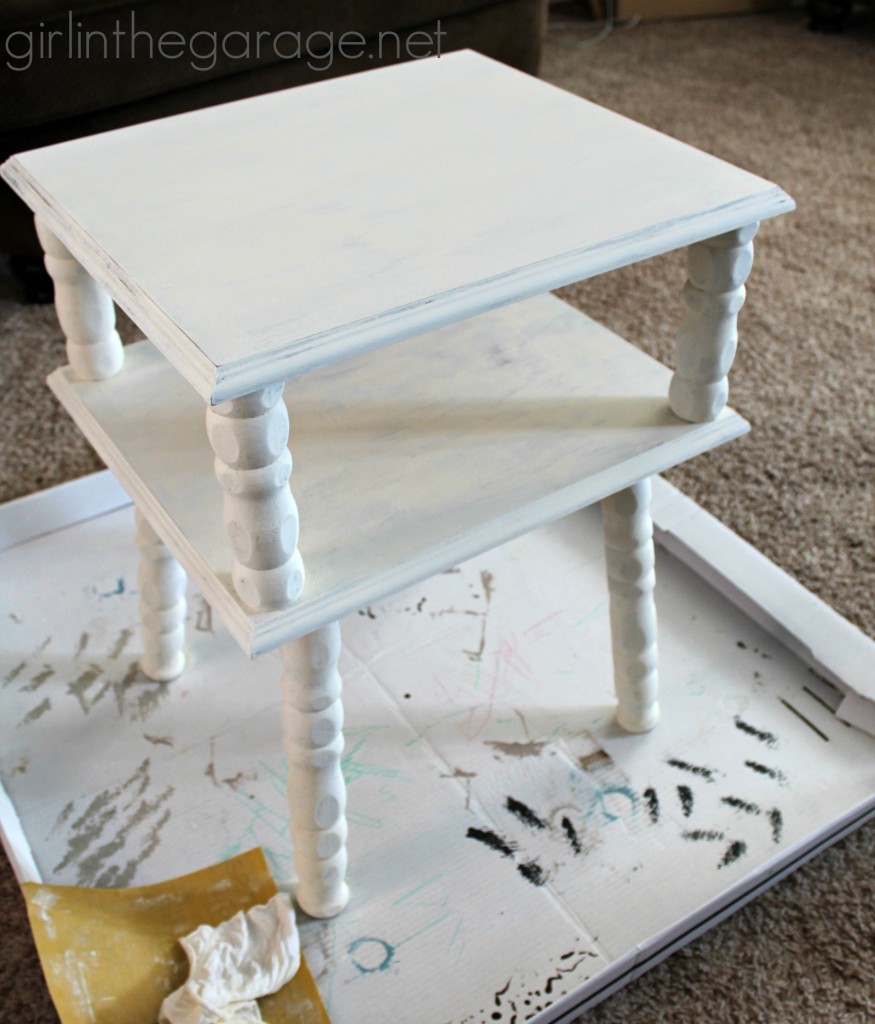 Once the surface was dry and smooth I measured the center of the top and marked it.  Then I kept measuring and taping to make sure I had straight lines.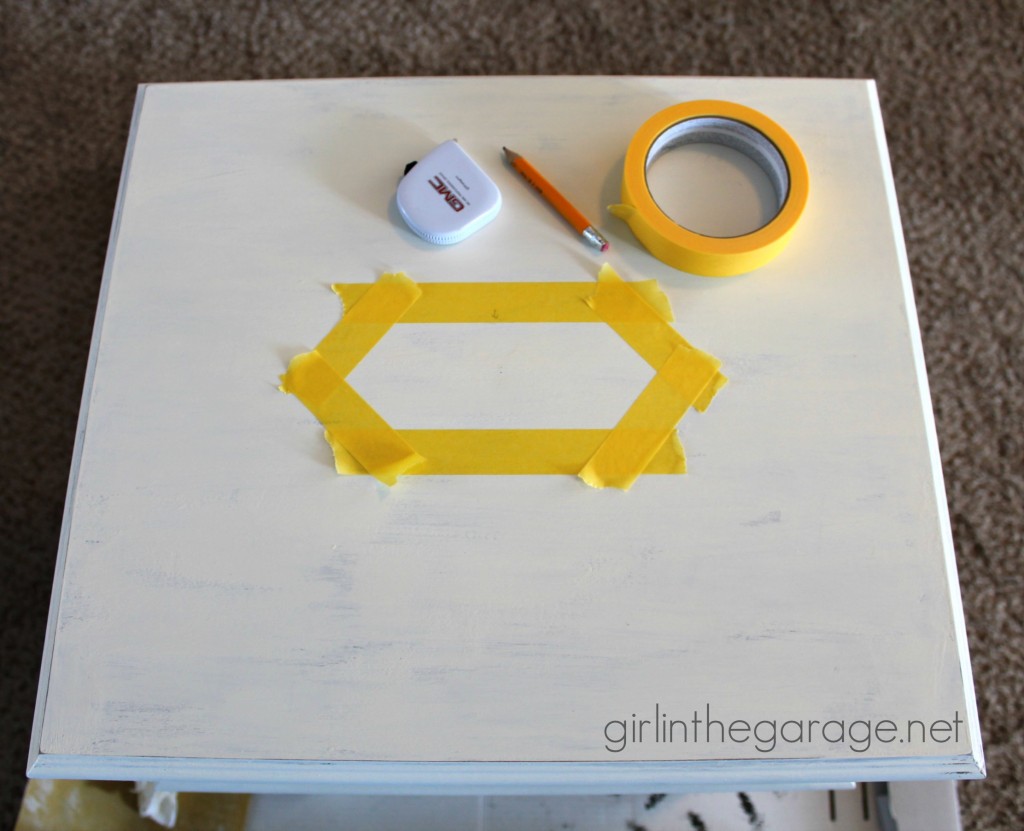 I started painting, did a lot more taping, and painted some more.  I used a couple of shirts I found online as inspiration for the design.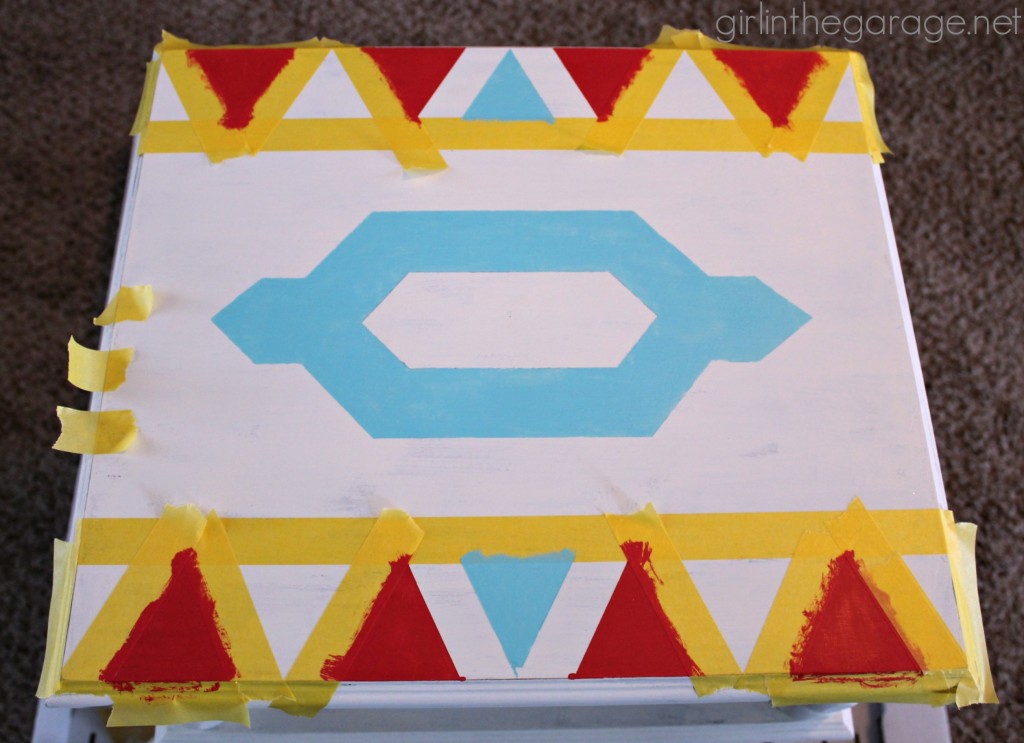 When the top was done I unscrewed it and started on the bottom shelf.  At first I was going to leave it white but I figured why should the top have all the fun?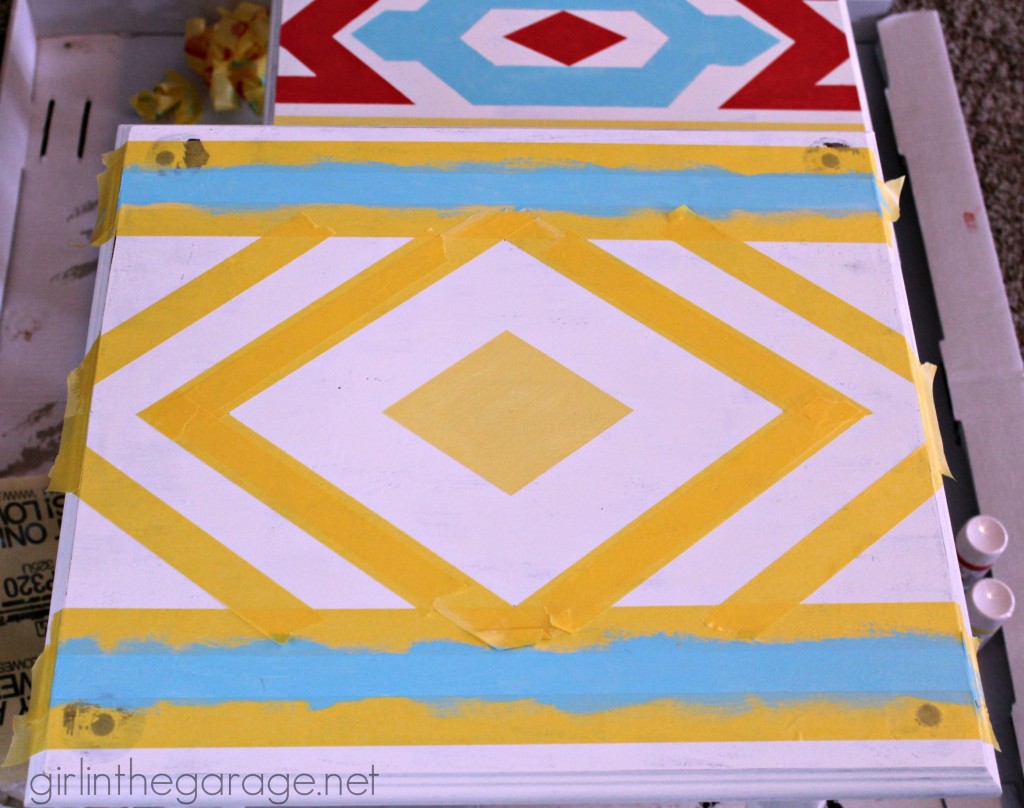 When that shelf was done I started distressing.  I never intended for the lines to be bold and crisp- I wanted them worn and aged.  (That's been my style lately- did you see my distressed headboard bench last week?)  You can see below how the shelf on the left is crisp while the one on the right has been distressed with sandpaper.  I wouldn't normally recommend sanding in your living room.. I rarely even paint in my living room.  I had a surface beneath it to catch the dust, plus a rag that I immediately used to wipe off the table, and then we vacuumed right away.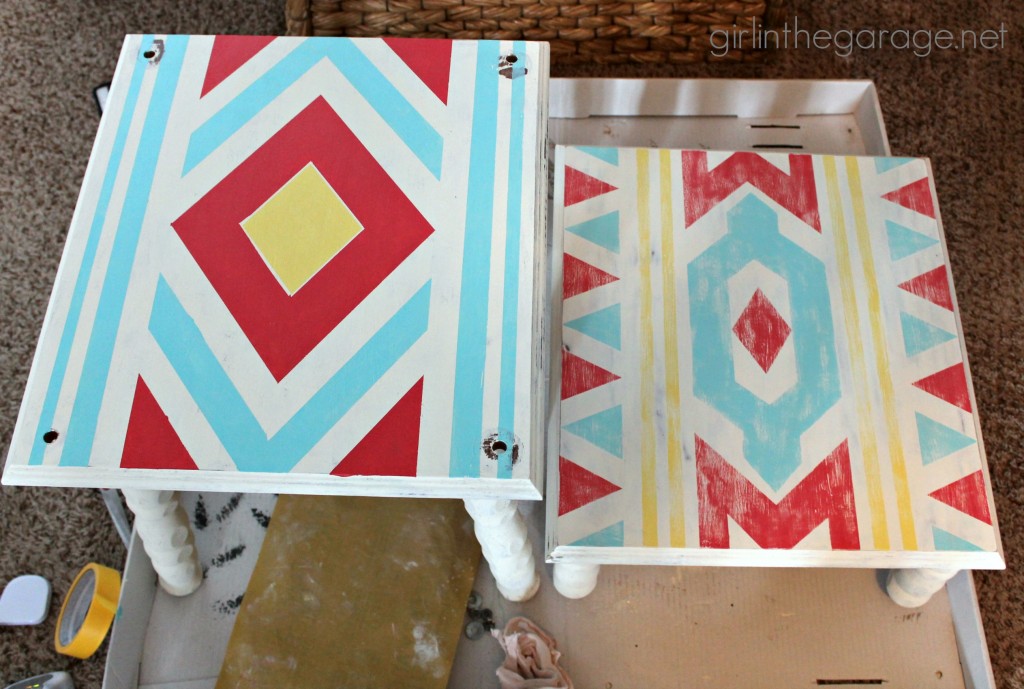 Then I protected it with ASCP clear wax and put it back together.
I also made this tribal feather garland (easy tutorial coming tomorrow):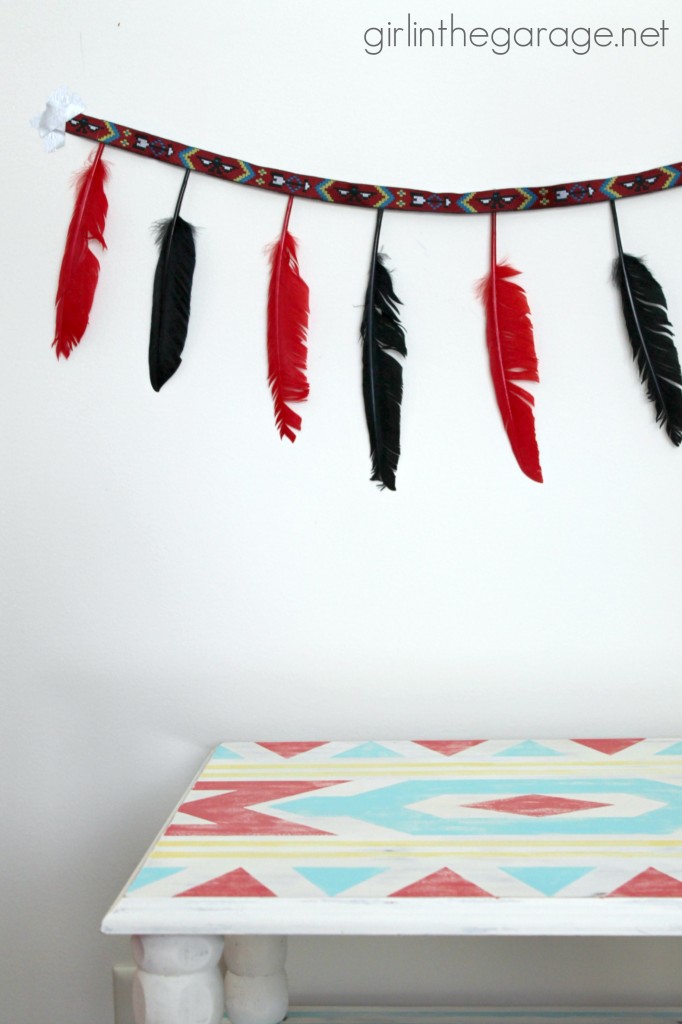 Here's a full view of the top:
And the bottom shelf: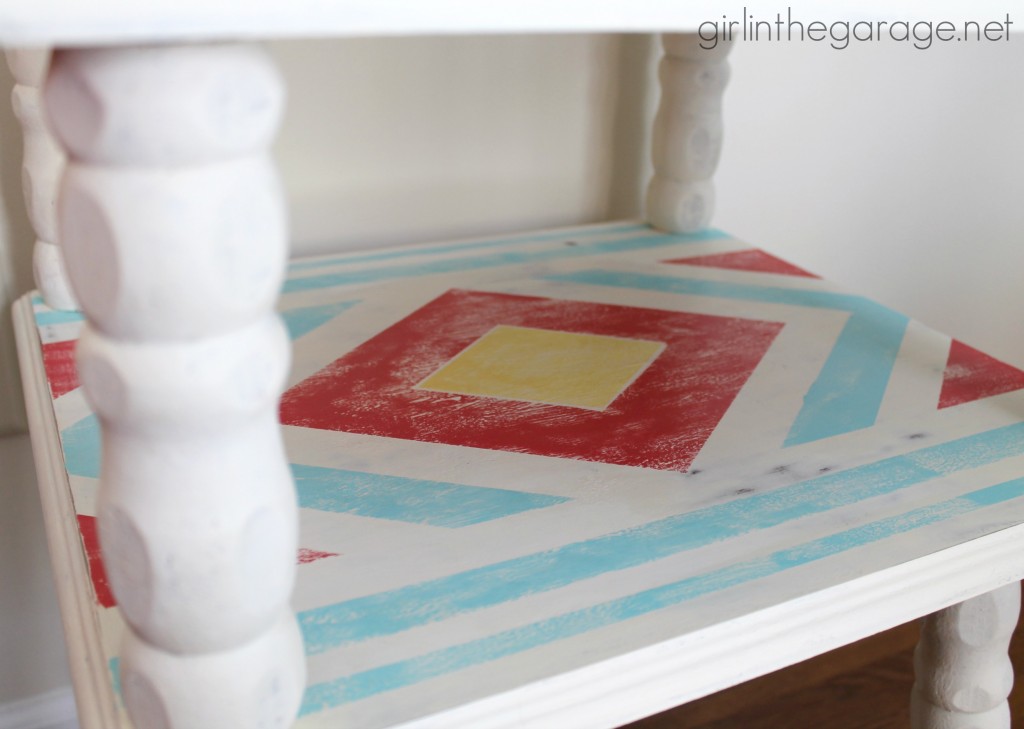 What do you think of this design- is it too funky, or just right?
Jen
Now head over and visit Petticoat Junktion to see her cowboy dresser makeover– and please tell her I sent you!  😉