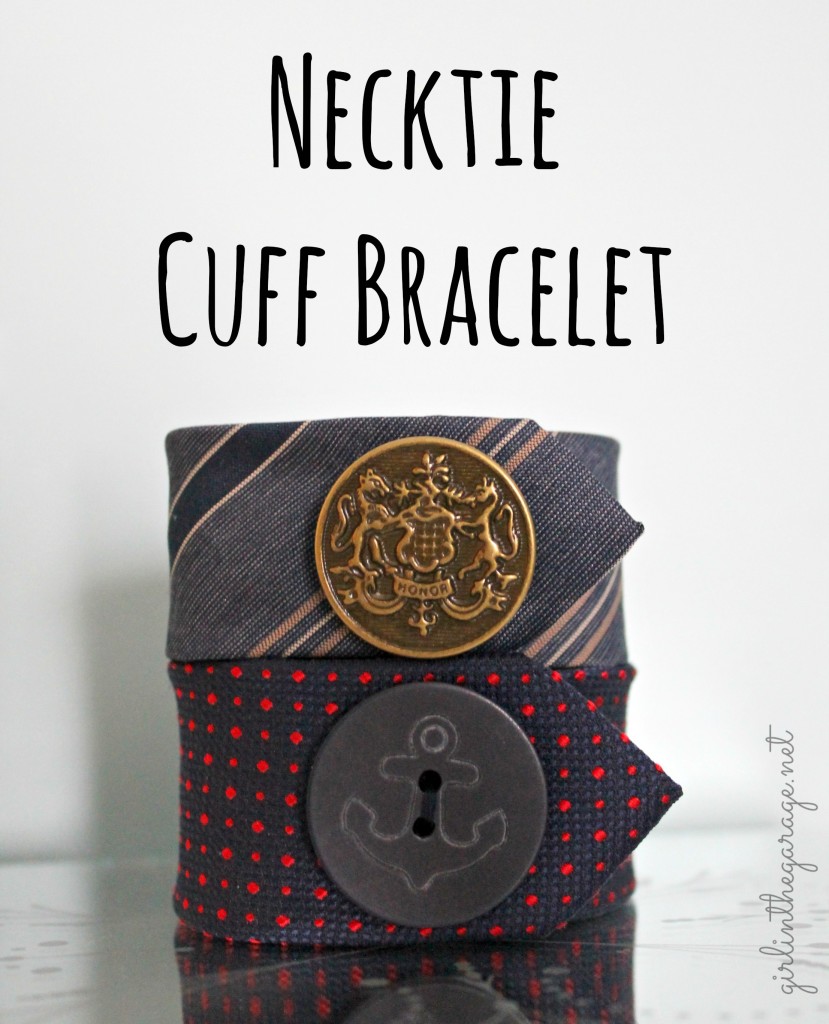 How was your weekend?  I've been working on a painting project that I'm very excited to show you Wednesday.  (And tomorrow I'm sharing some of the ways I organize my house- gasp!  Yes I do organize some areas of my home, just not all of it.  Haha)  But today's project is a fun accessory upcycle with lots of different ways to customize it.
First, buy an old necktie from a thrift store for a couple bucks.  (Or steal one from your hubby that he doesn't wear anymore!)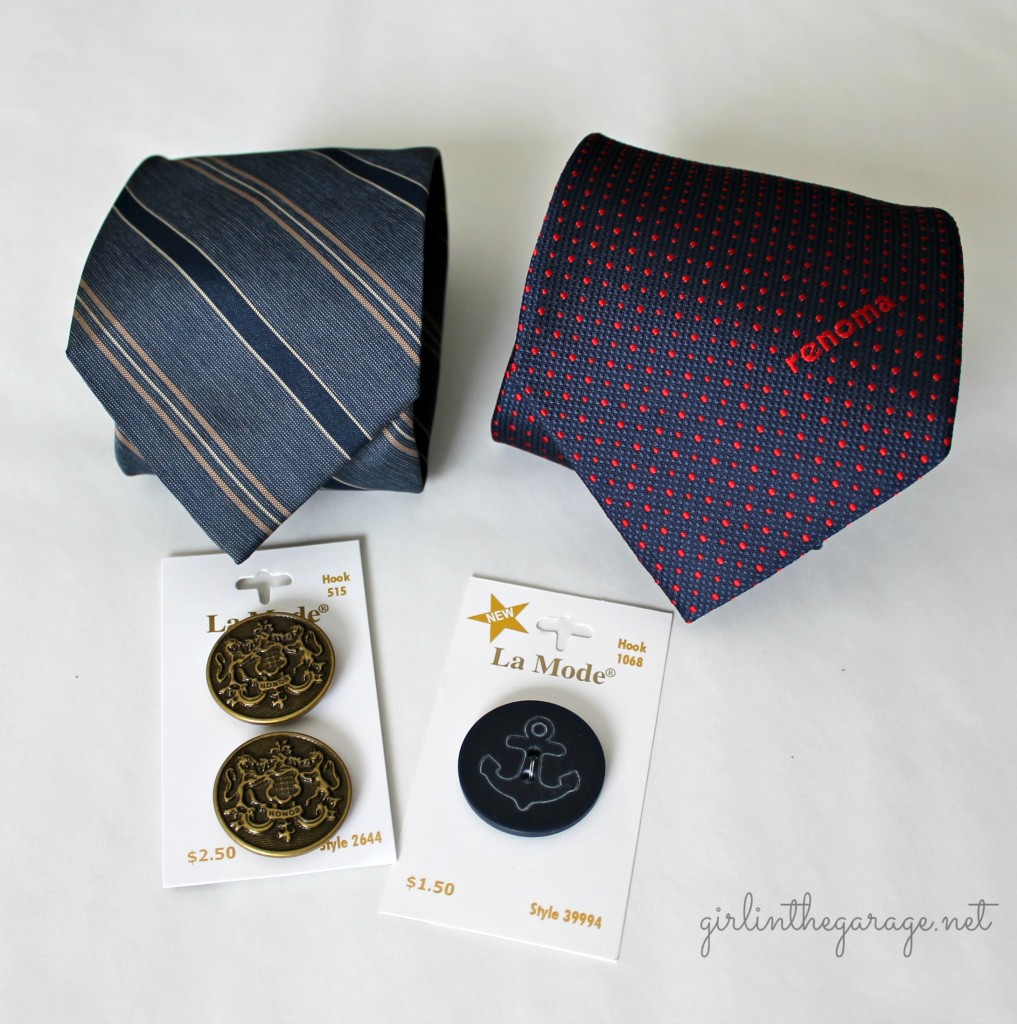 You'll also need one button for each bracelet that you want to make.  I love mine – I found them at Joann Fabrics.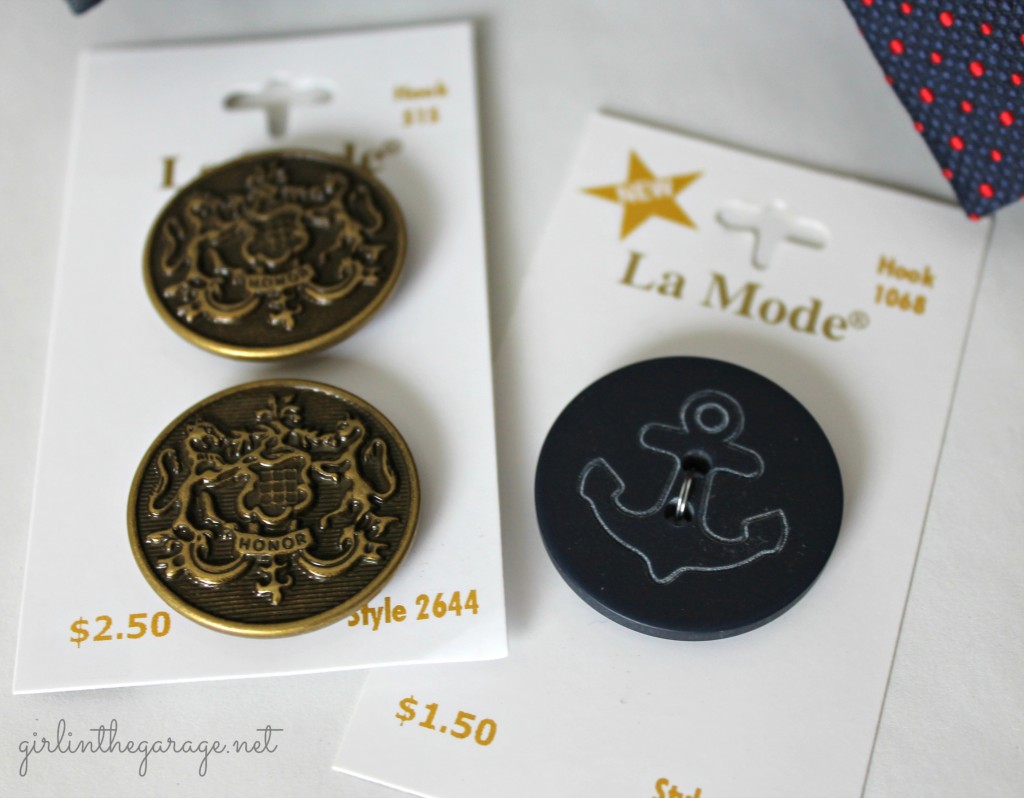 Wrap the end of the necktie (I used the thin end, but you can use the thick end if you want a larger cuff) around your wrist to measure the length.  It's better to cut it a little long and then you can make it shorter later if you need to.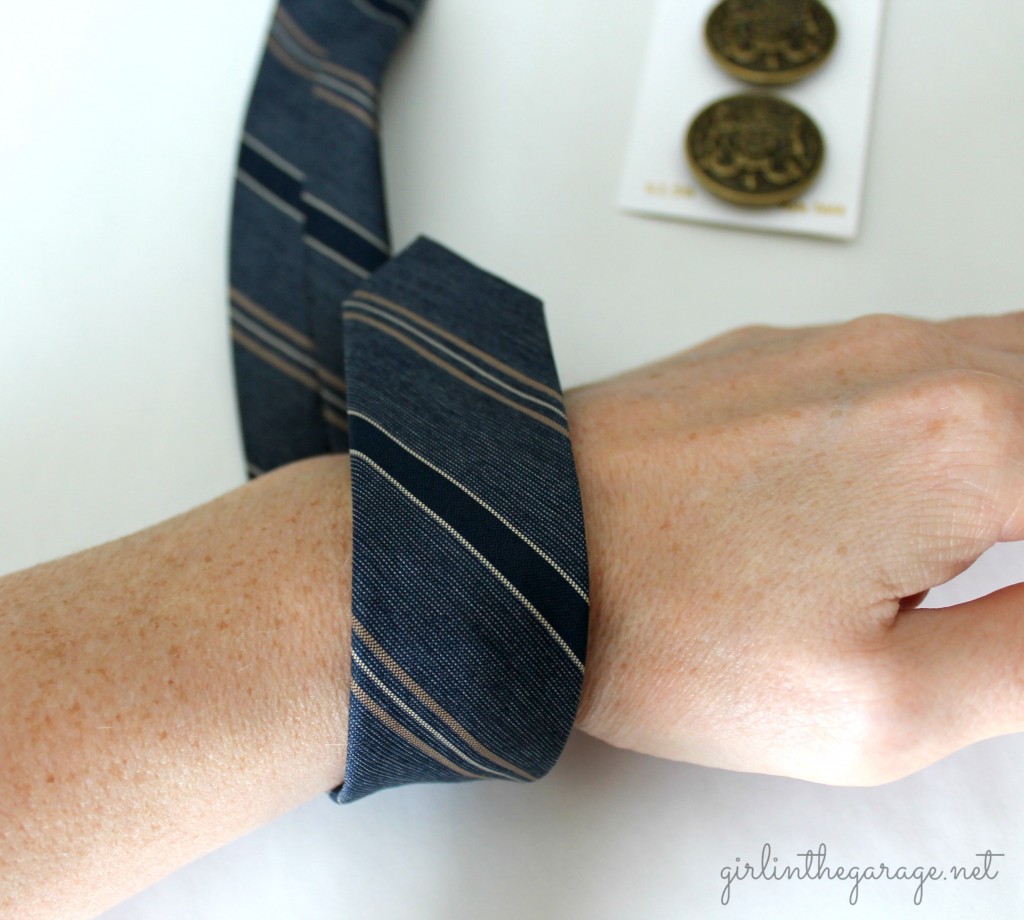 Stitch the end you just cut to keep it from unraveling.  You can use a sewing machine or just do it by hand.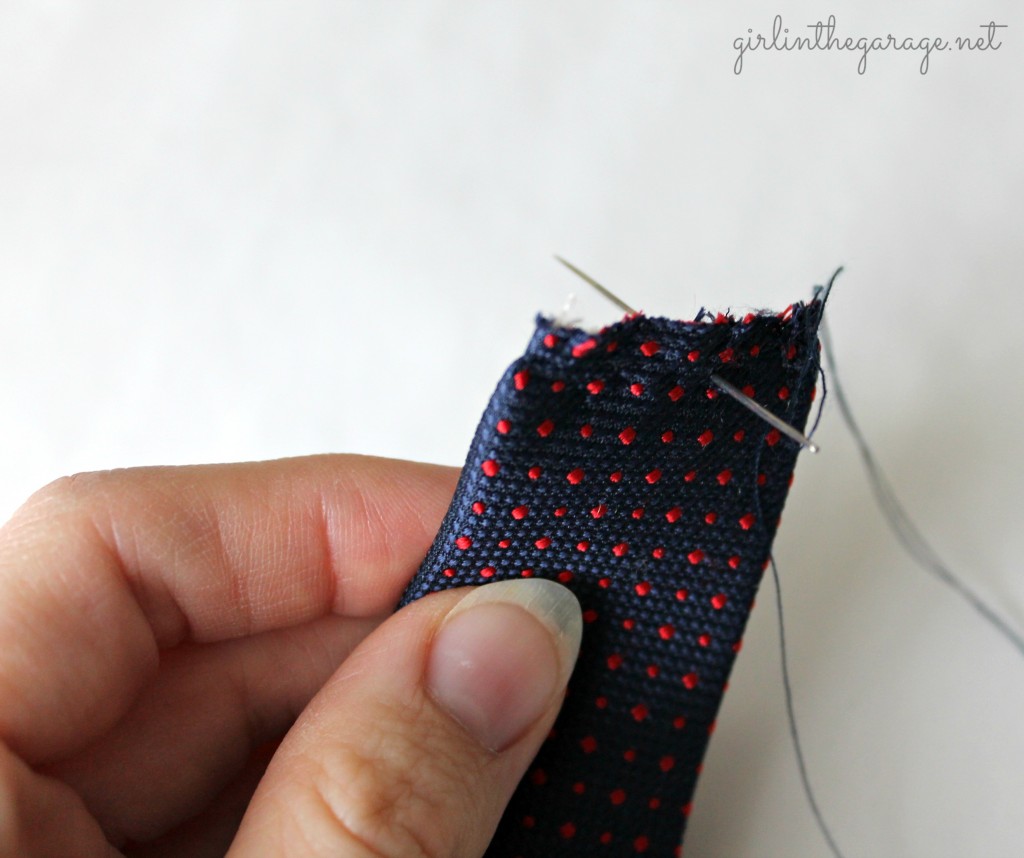 For the next part you have a couple options.  You can either sew a button hole, sew velcro, or add a snap for closure.  I opted to use velcro since I already had some, even though it was white.  You might be able to find a color similar to your necktie color.
I cut two small squares and stitched them by hand so that they would match up when the bracelet closes.  Be careful what color thread you use so it isn't obvious when you're wearing it!
Then sew your button on securely and get ready to wear your newly upcycled accessory!
 When I make another one, I'm probably going to try making it with a snap instead of velcro.
What would you do?
Does your hubby/boyfriend/dad have any old neckties that he won't mind if you use?  😉
Jen
Other awesome posts: