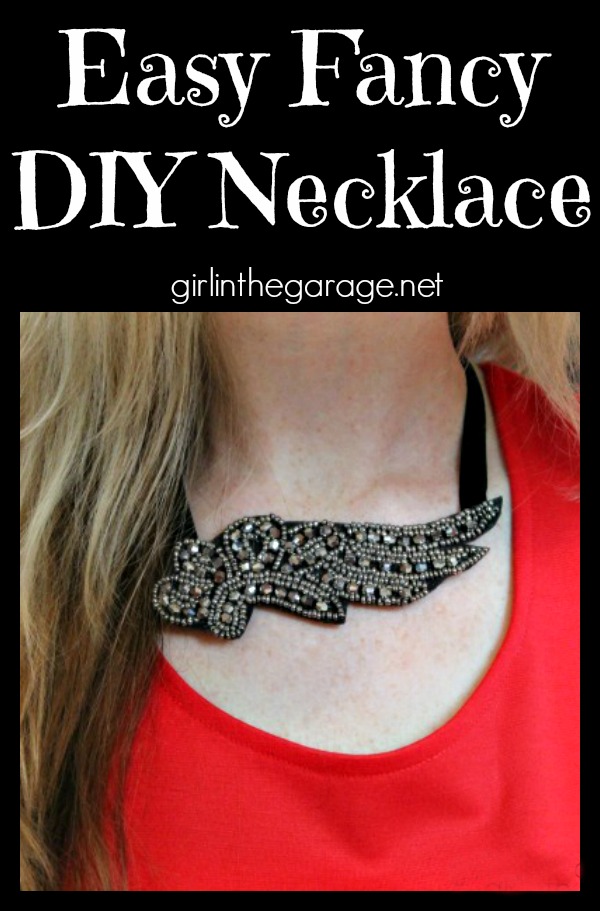 I'm so fancy…  well, at least this necklace is.
This is hands down one of the easiest DIY projects I've ever done.  Are you ready for it?  😉
To make your easy fancy DIY necklace, first buy a pretty beaded appliqué from the craft store like this shiny black and silver one from Hobby Lobby.  (Doesn't it look like an angel's wing?)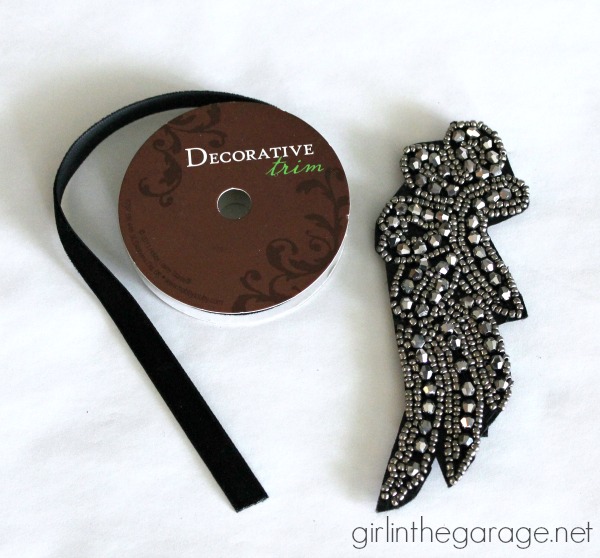 Also buy some black ribbon or pull some out of your craft stash.  (Mine is velvet, also from Hobby Lobby.)  Cut two equal lengths – it's better to be longer than shorter.  Then sew one end of the ribbon onto the back of each side of the appliqué with 10 or so firm stitches.  You could probably also use some kind of craft glue if you don't want to sew.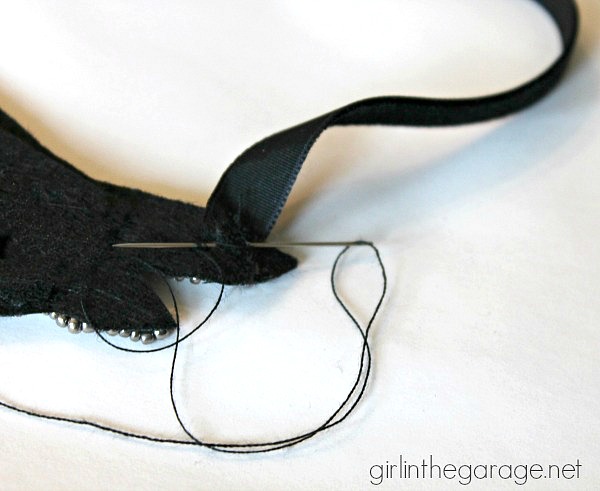 I left the other ends unfinished as I'll be tying them in a bow or a small knot behind my neck.  Having long ribbon means you can tie the bow to make the necklace longer or shorter depending on your outfit.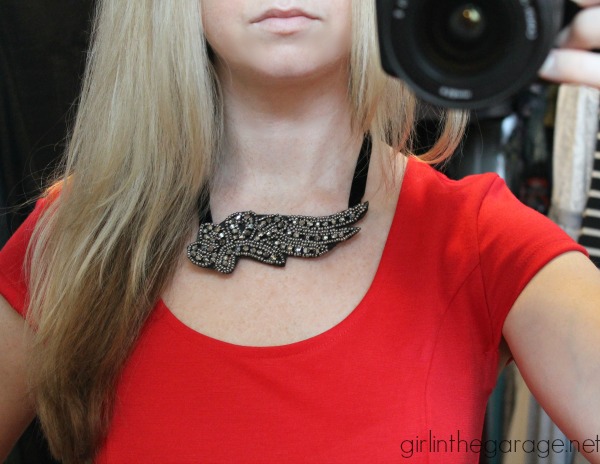 How's that for an easy DIY necklace?   😉
Have a fabulous Monday!
Jen
Find me anytime here:
You might also like: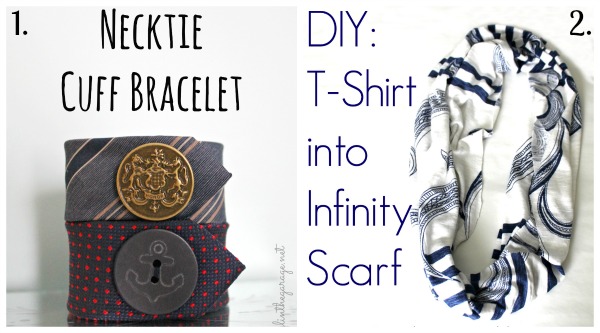 2.  DIY: T-Shirt into Infinity Scarf
* Next up:  I'll be sharing my experience at Haven Conference in a few days! *
Join the GITG Community
When you join this thriving online community of 90,000 creative souls, you'll be inspired to discover hidden artistic talents and learn skills to boldly face DIY projects with confidence.
You'll also receive my free guide "Just Paint It: 7 Tips for Transforming Furniture with Confidence."