If you're trying to think of a unique gift idea for a gal on your list or if you just need a special something to accessorize your look, I may have just the thing for you. This involves very little cost and honestly not a whole lot of effort, but may leave your friends jealous because of its one of a kind nature. (Okay, two of a kind!)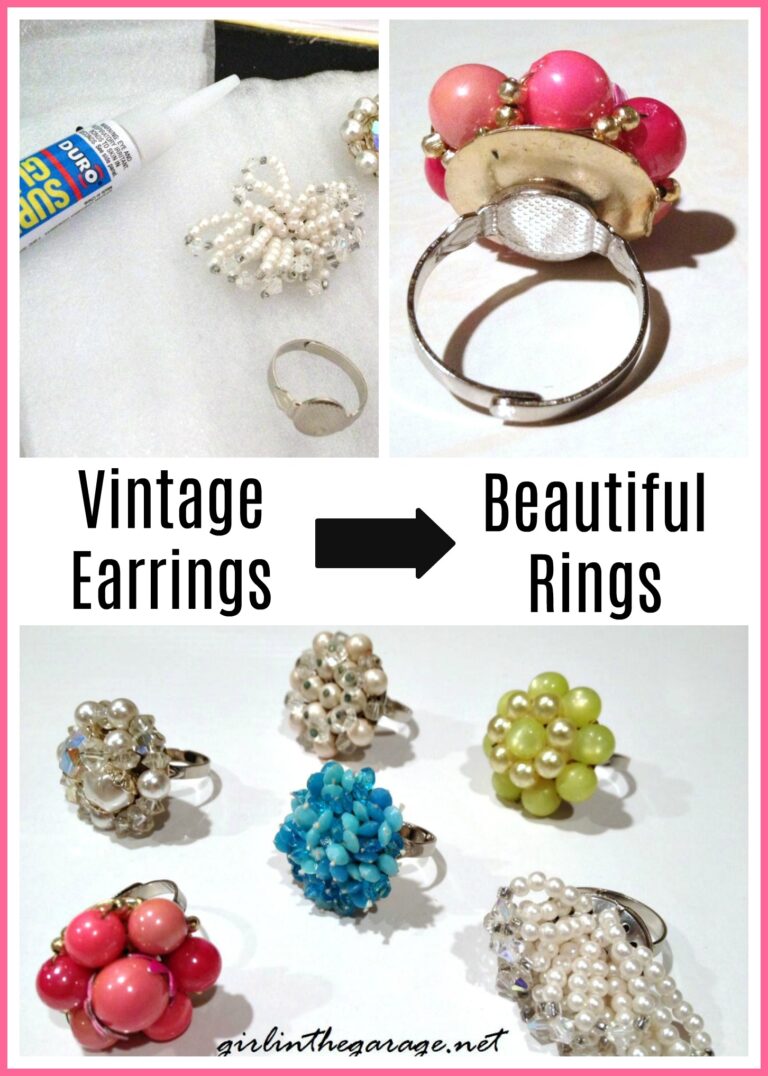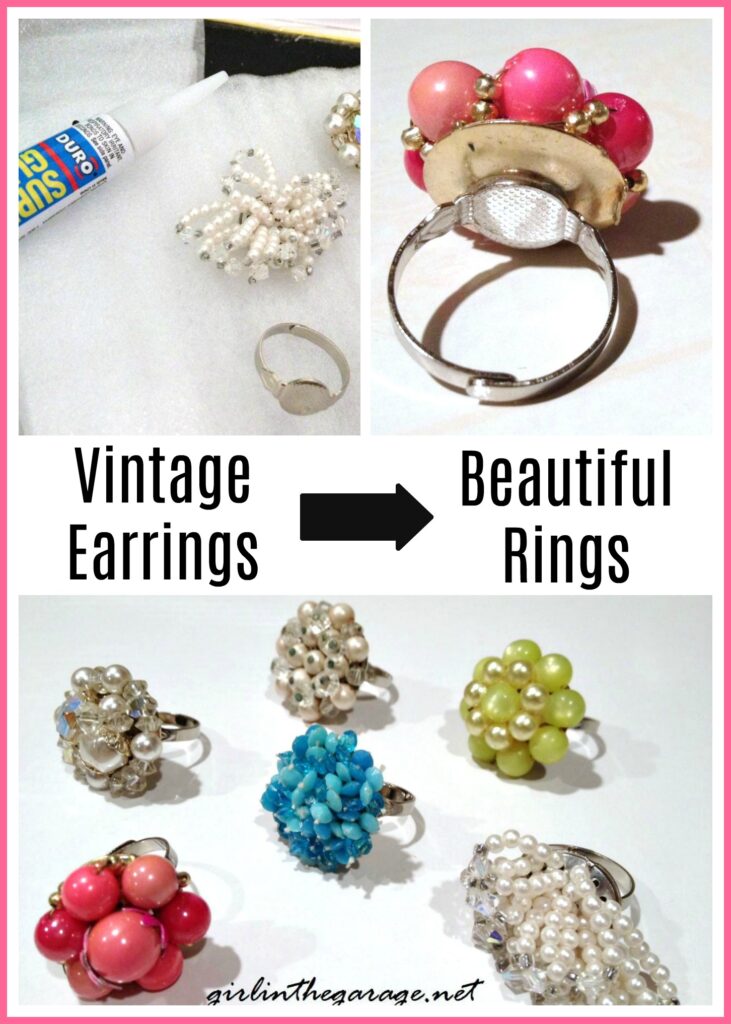 I'm talking about vintage repurposed earrings into beautiful rings to wear on your finger for any occasion. I've found many unique clip-on sets at yard sales and thrift stores for almost nothing!
First you'll need to remove the clip from the back by bending or twisting the metal, and it will break off pretty easily. Then the surface will need to be as smooth as possible (and preferably flat) so I have to turn the earring over and hold it in the palm of my hand, while my other hand gently taps the backside with a hammer to smooth it out.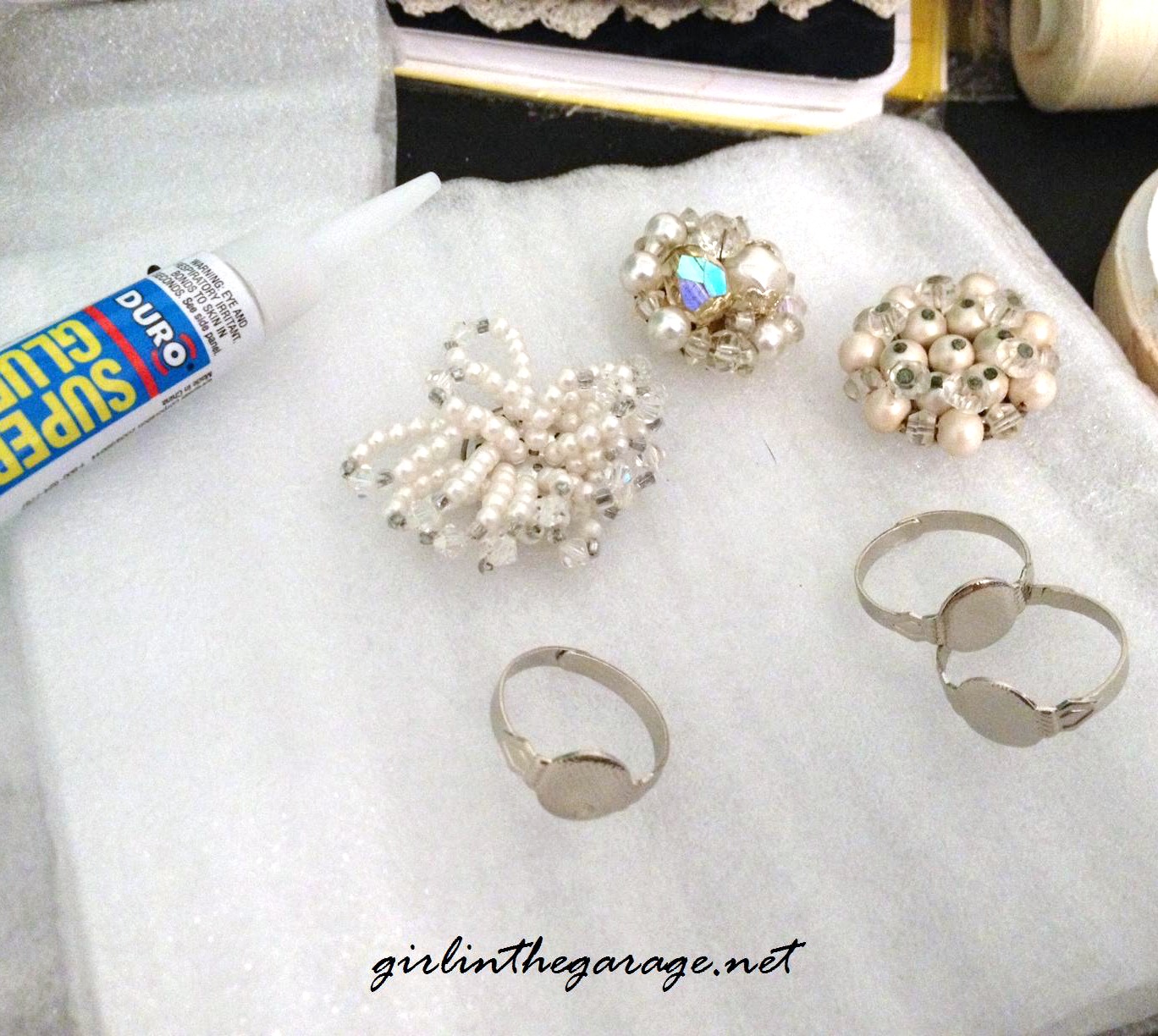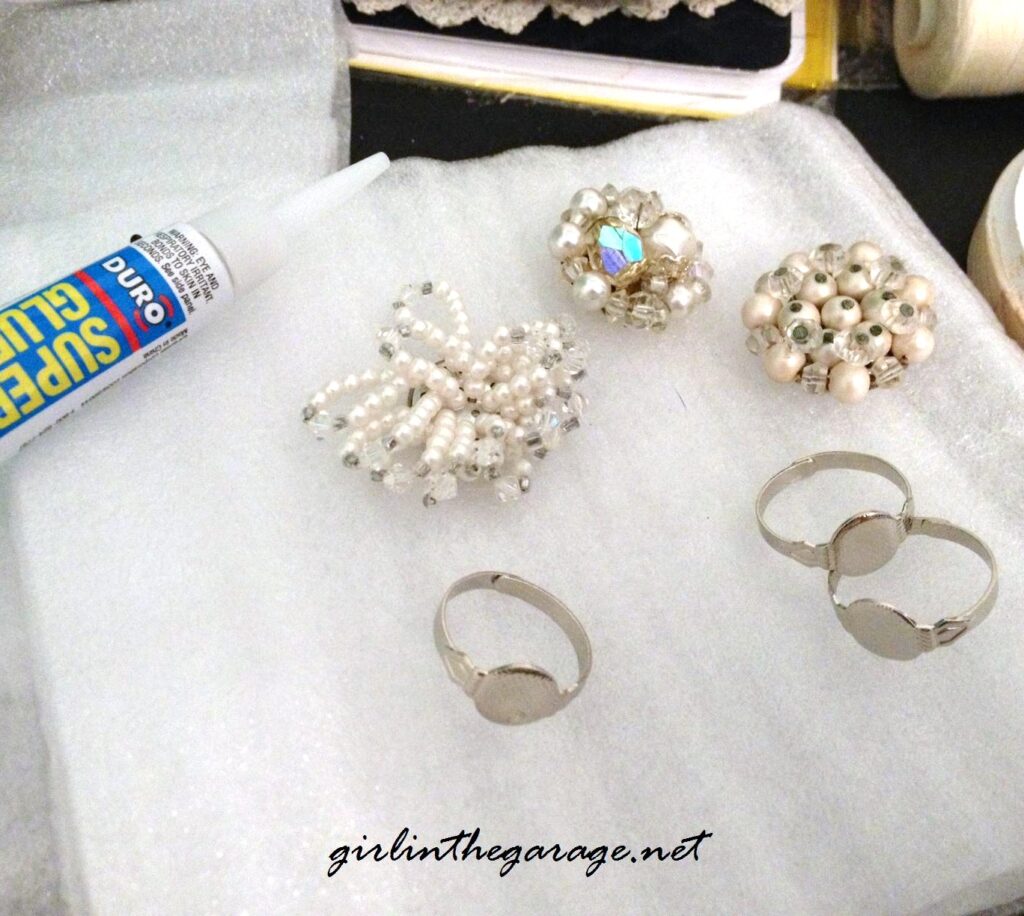 Then use a ring back from a craft store (I buy an adjustable ring with a small circle pad at the top) and super glue the former earring to the circle pad on the ring. Hold it firmly in place for at least 30 seconds, and be careful not to get the glue on your skin.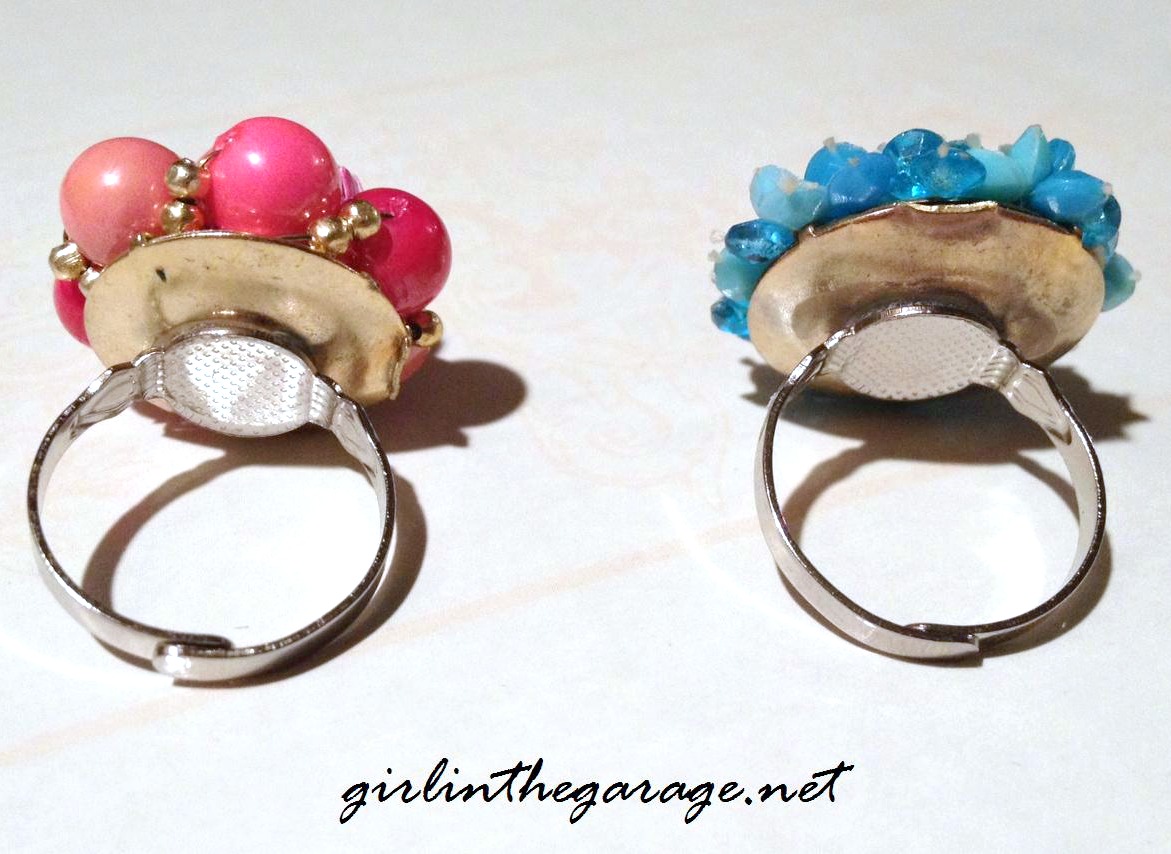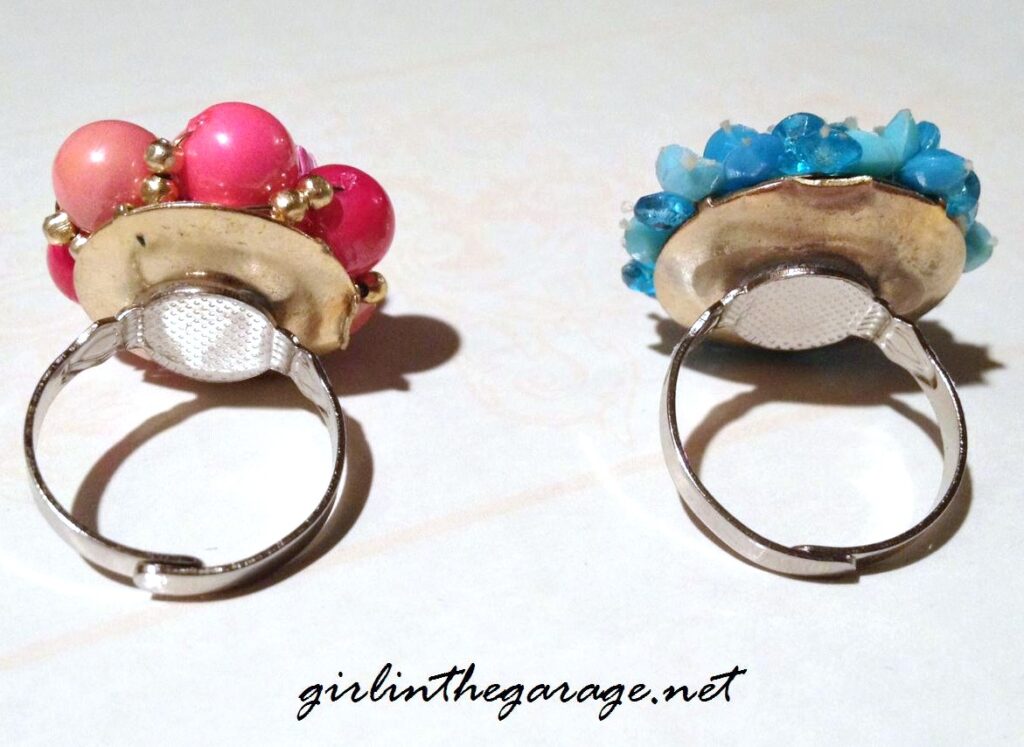 After the glue is dry, you will have a gorgeous earring ring unlike anyone else – except for whomever is lucky enough to receive the matching one.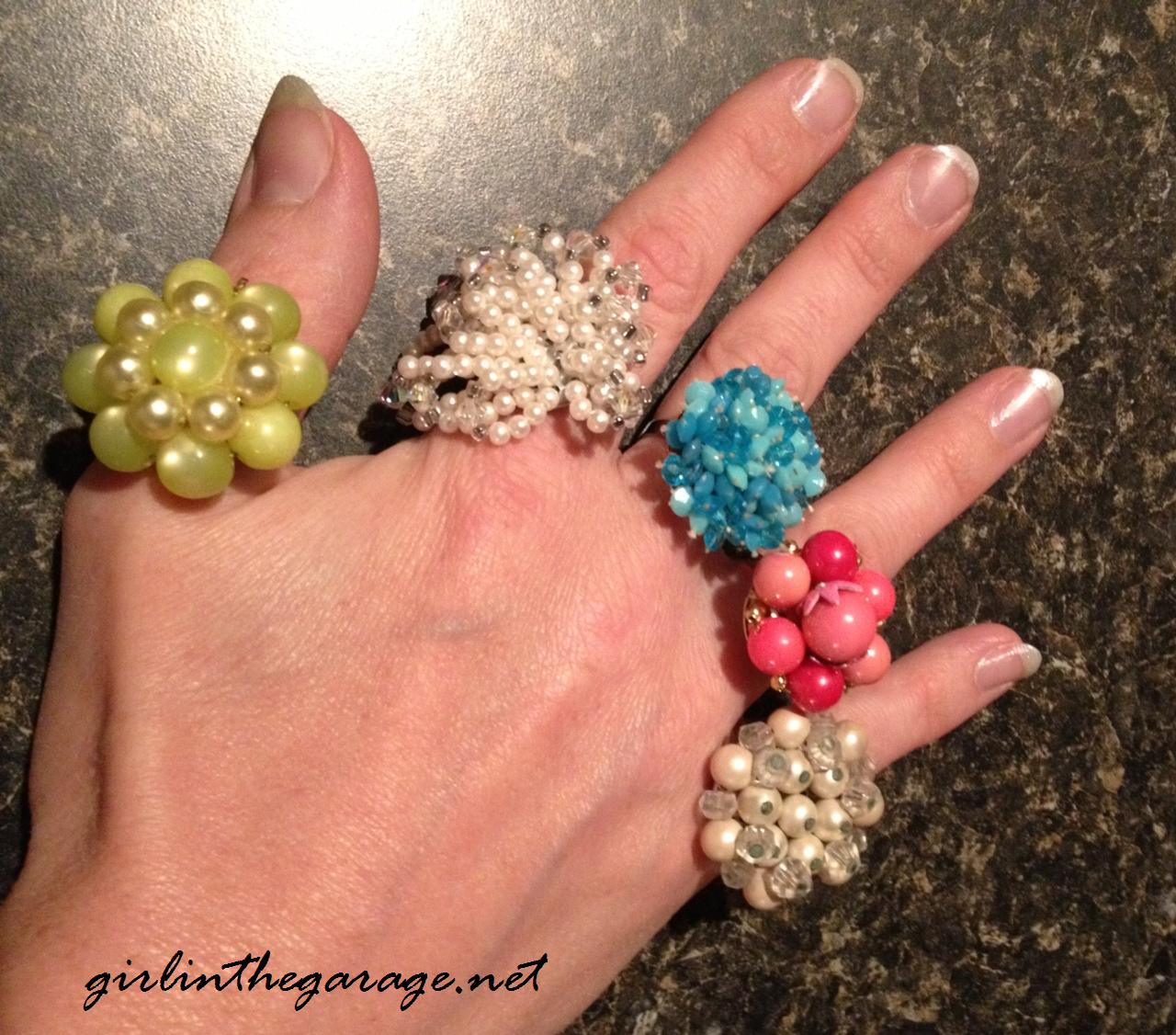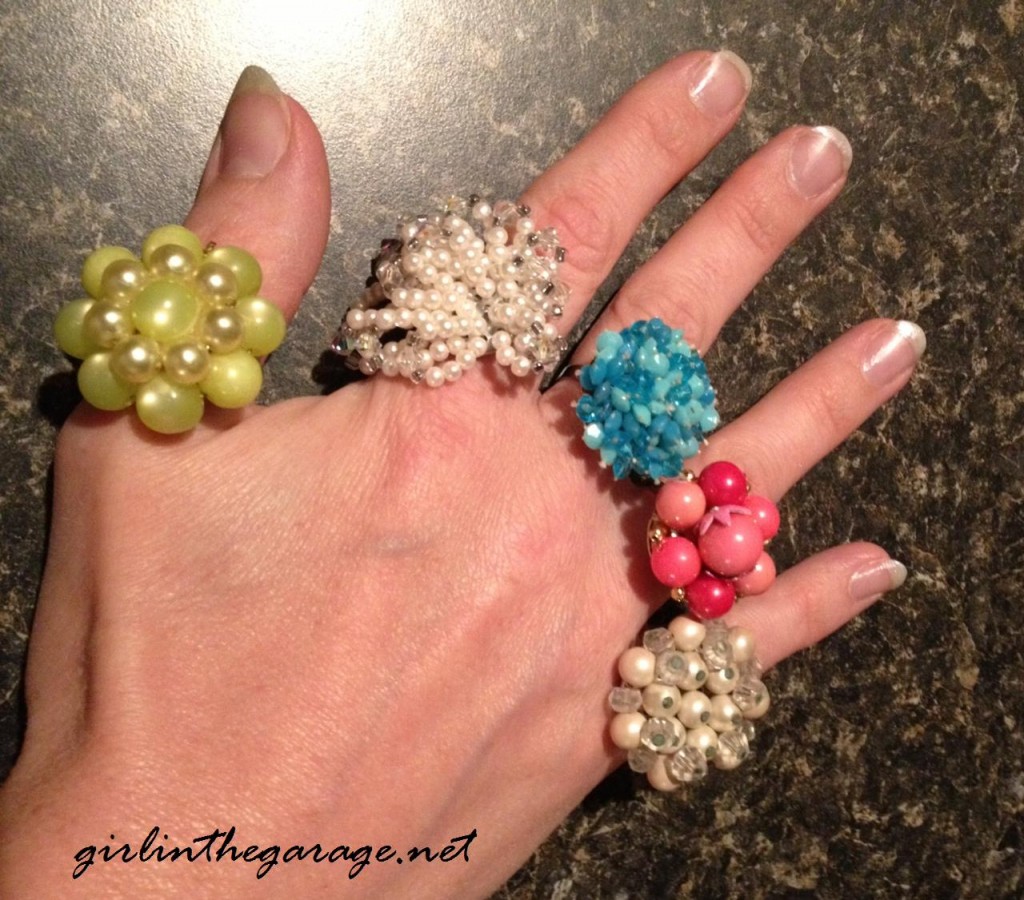 What do you think of these DIY repurposed earrings?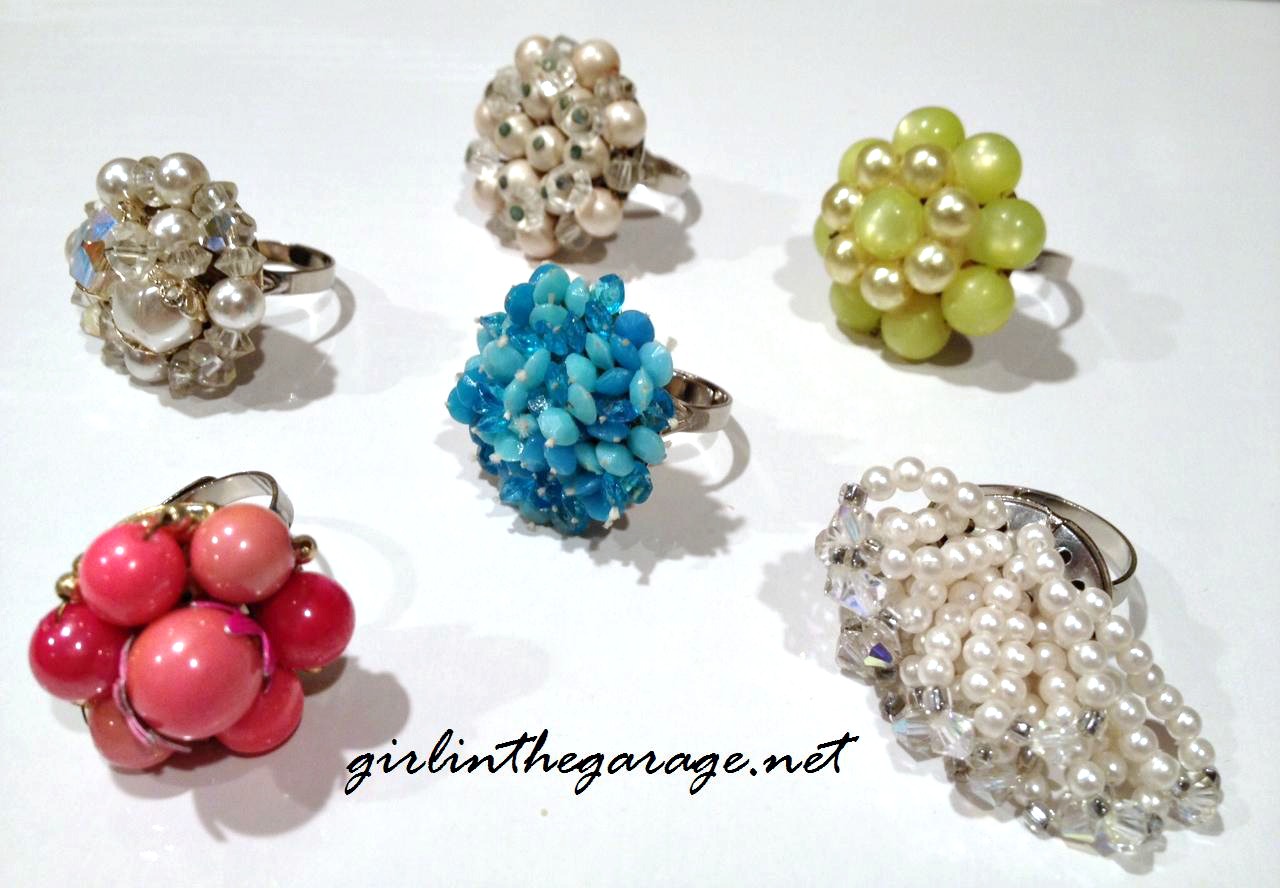 I also think vintage earrings would look gorgeous as brooches or even hair accessories. What you do you think – have you made or worn anything similar to these?
Happy Repurposing!
– Jen
Related Posts:
DIY: T-Shirt into Infinity Scarf