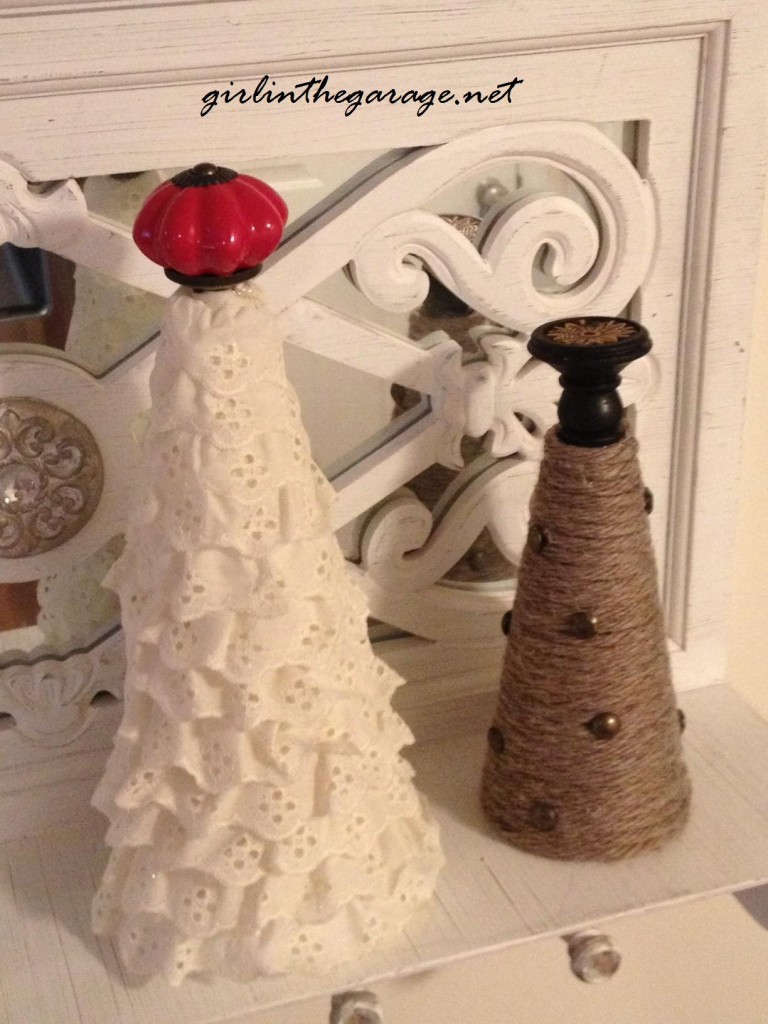 Wow- I can't believe Christmas is only one week away, can you?  I even got a head start on shopping this year and I still feel like Christmas is coming too soon.  This past week, besides changing dirty diapers and wrapping presents, I found a bit of time to make a one more holiday craft – a few mini Christmas "trees."  I read that you can make tree forms from paper plates which is considerably less expensive than buying styrofoam forms.  However, when I attempted this, my trees were too short, a bit crooked, and extremely flimsy.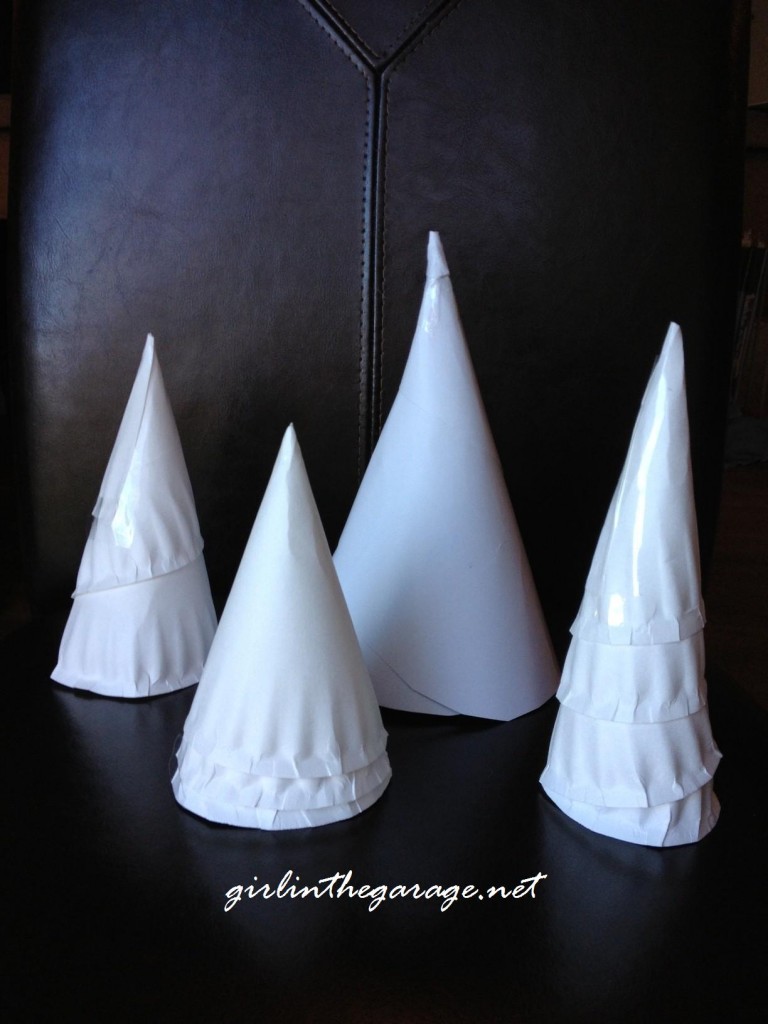 So I headed over to Hobby Lobby to see exactly how much buying styrofoam forms would break the bank.  I bought a few small and medium sized forms for about $2-5 each – not really too bad considering I planned to keep my final creations around for future Christmases, unlike the flimsy paper trees which might've lasted through the end of the month.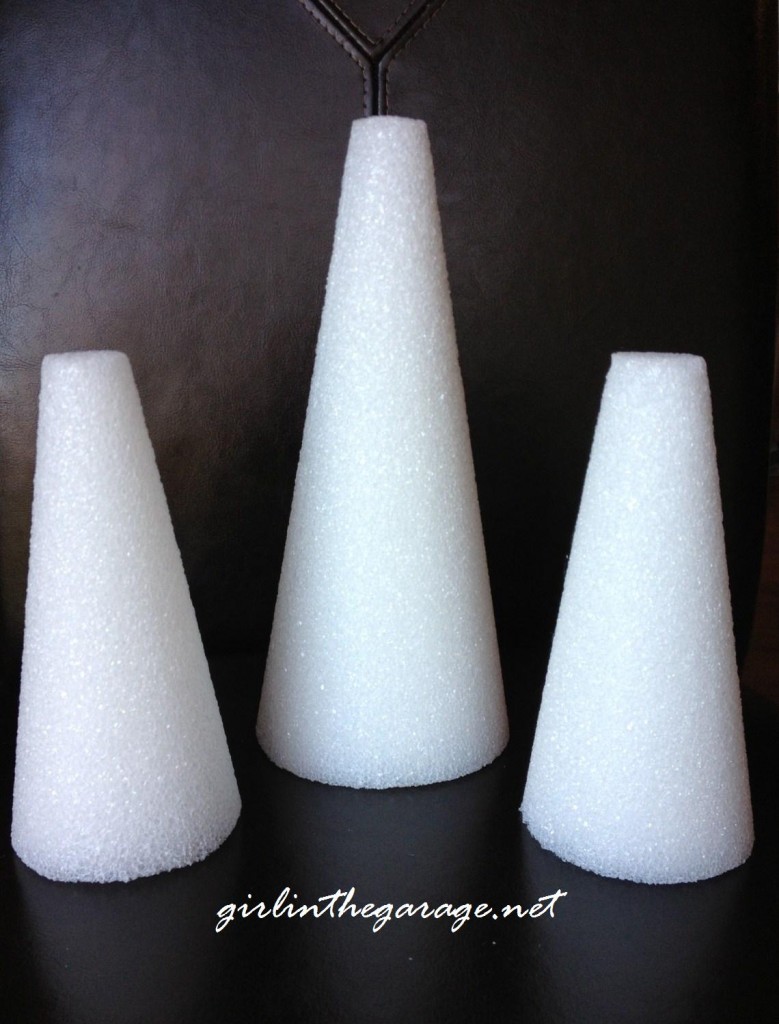 I bought 1-2 other supplies but already had most of the things that I planned to use for this project.  (Using supplies you already have = saving money!)  In order to explain what I did, you'll need to see the "after" picture: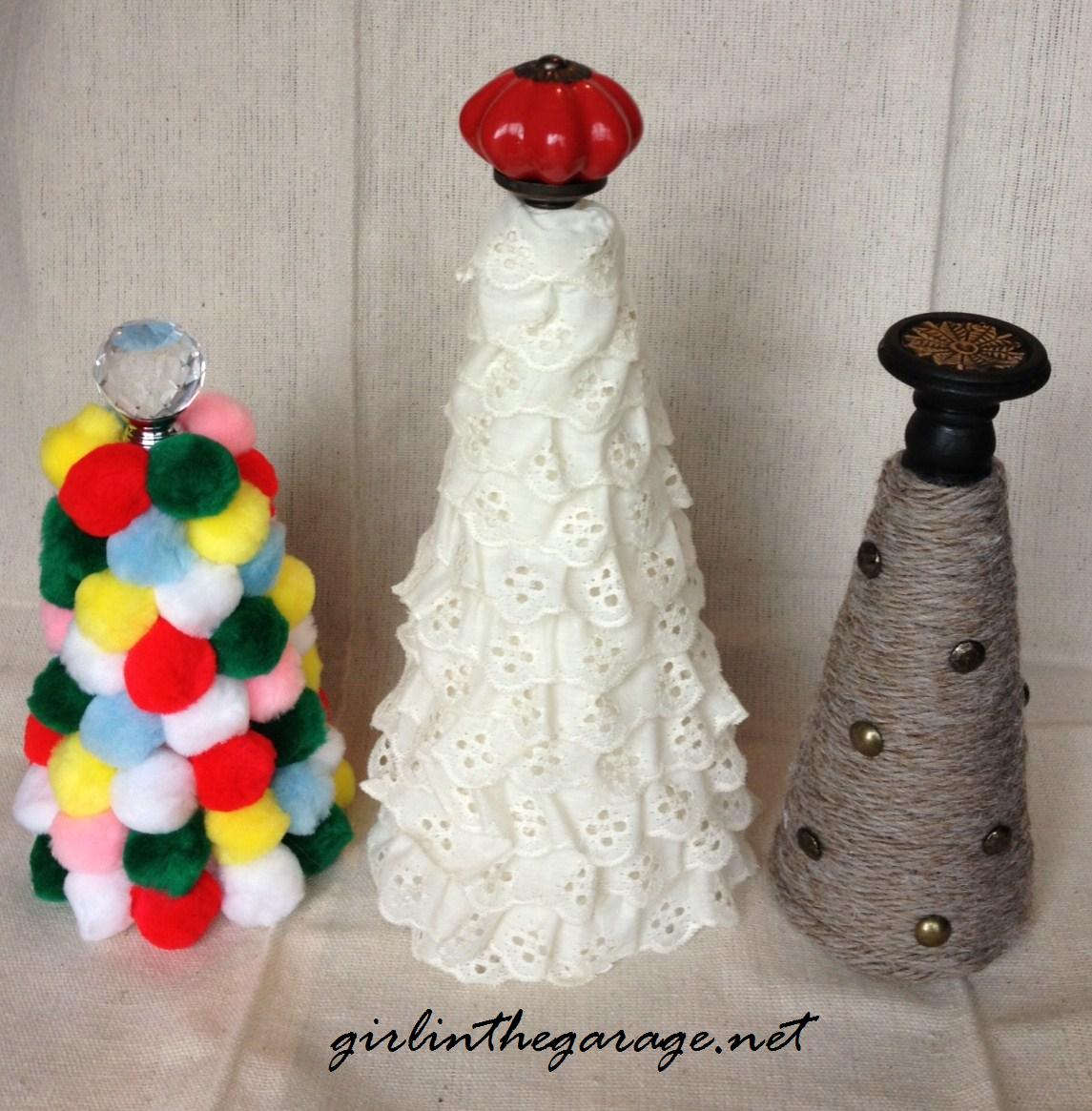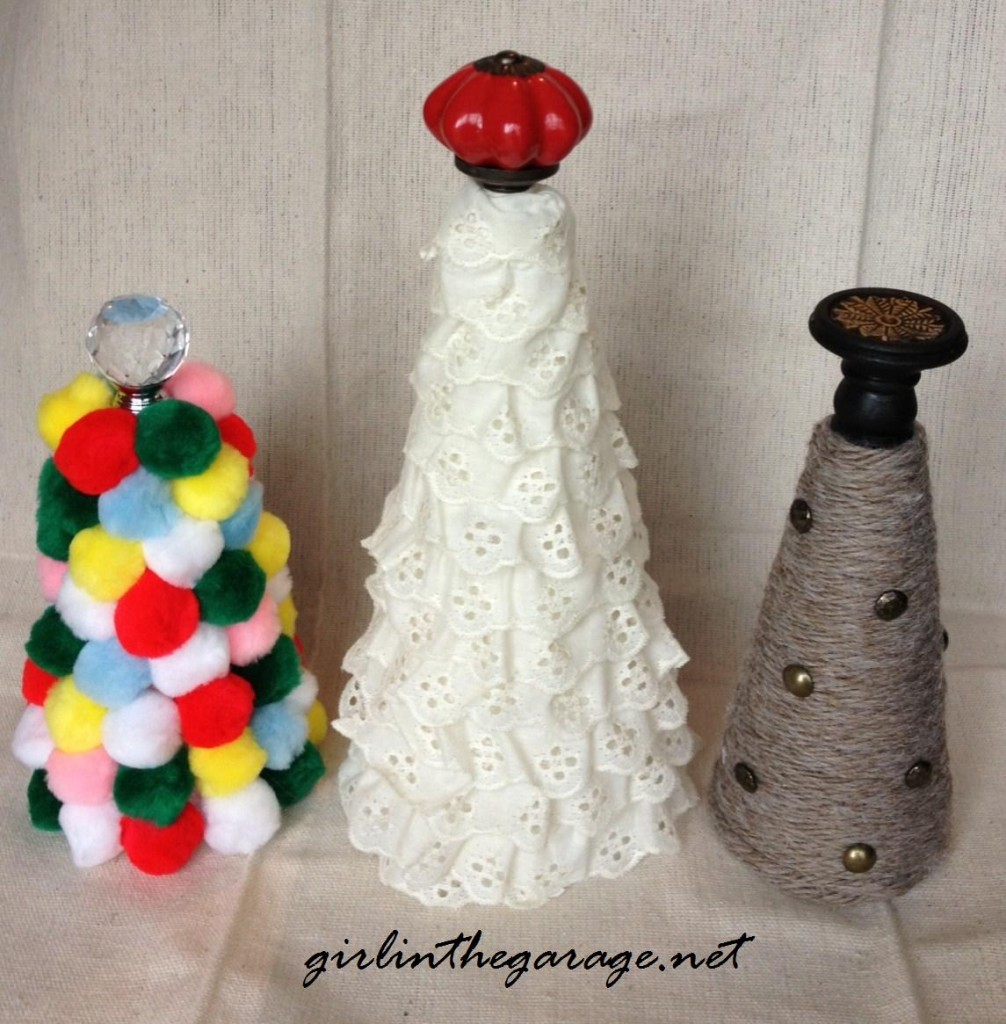 Tree #1:  Merry Disco Christmas –  I glued fun, fuzzy pom poms around the cone and finished the top with a crystal-ball drawer pull.
Tree #2:  Romantic Lace Tree – I used a long piece of cotton lace and hot glued it around the tree, starting at the bottom.  For the topper I used a red ceramic drawer pull with a bit of bronze detail.
Tree #3: Fancy Farmhouse Tree – Macrame cord was attached to the form with hot glue, starting at the bottom and winding all the way to the top.  I used a wooden brown and gold drawer pull with a delicate floral pattern and then added some upholstery tacks as "ornaments."
Which one do you think is my sons' favorite?!  🙂
I must add that I attempted to use double sided tape but I couldn't get it to stick to the styrofoam.  My preferred method was a low-temperature hot glue gun which made thin glue lines that dried pretty quickly.
**This could also be a great memorable craft to make with the kiddo's assuming an adult helps out with any gluing or cutting.
More views: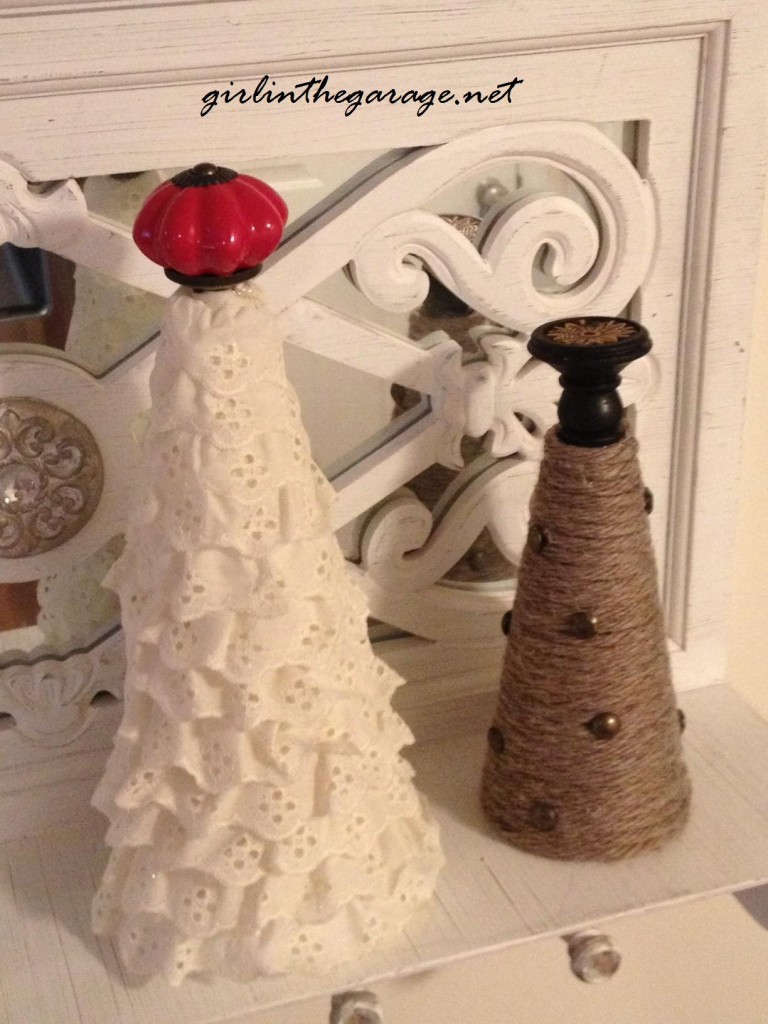 I hope this post has brought you some joy and inspiration.  Have a very merry Christmas!
Jen
This post can be found at:  Home Stories A to Z, Crafty Texas Girls, A Bowl Full of Lemons, Sugar Bee Crafts, Not Just A Housewife, Diana Rambles, Lil Luna, House of Hepworths, The Shabby Creek Cottage, Happy Hour Projects, Frugal Girls, Sew-licious