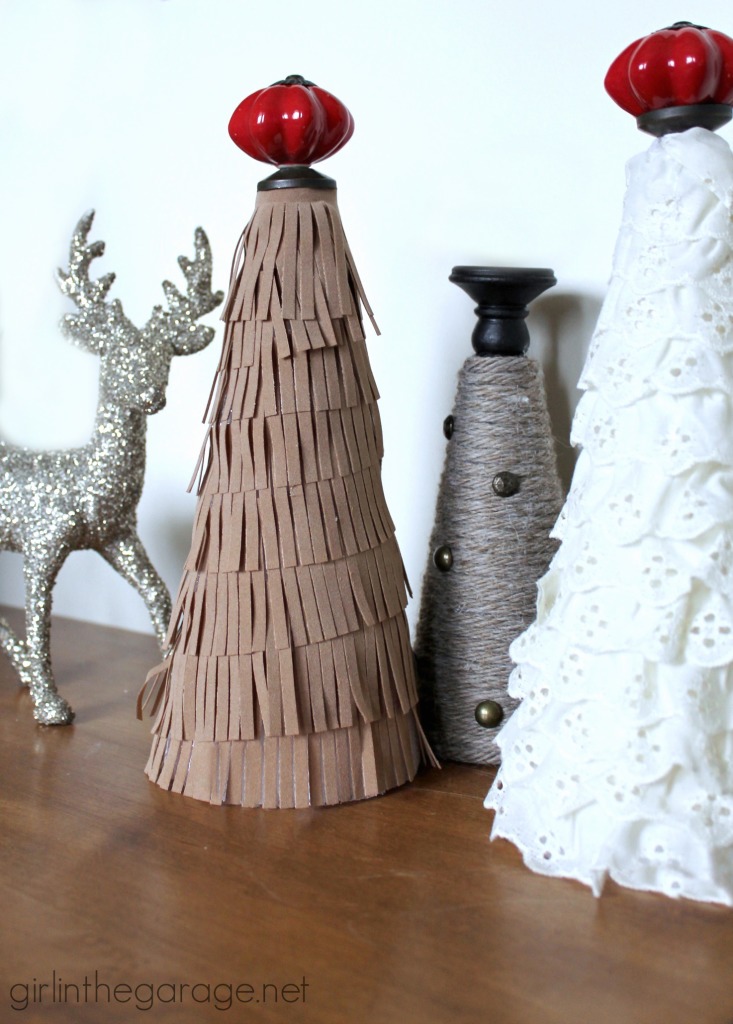 A couple years ago when I first starting blogging, I made some small DIY Christmas trees with styrofoam cones.  This year I thought I'd add a new one to my collection.
I bought a cone from Hobby Lobby for a few dollars and I pulled out this suede fringe that I got on clearance from Walmart awhile back.  (I knew I'd find a good use for it someday!)  I also already had a red knob and glue gun.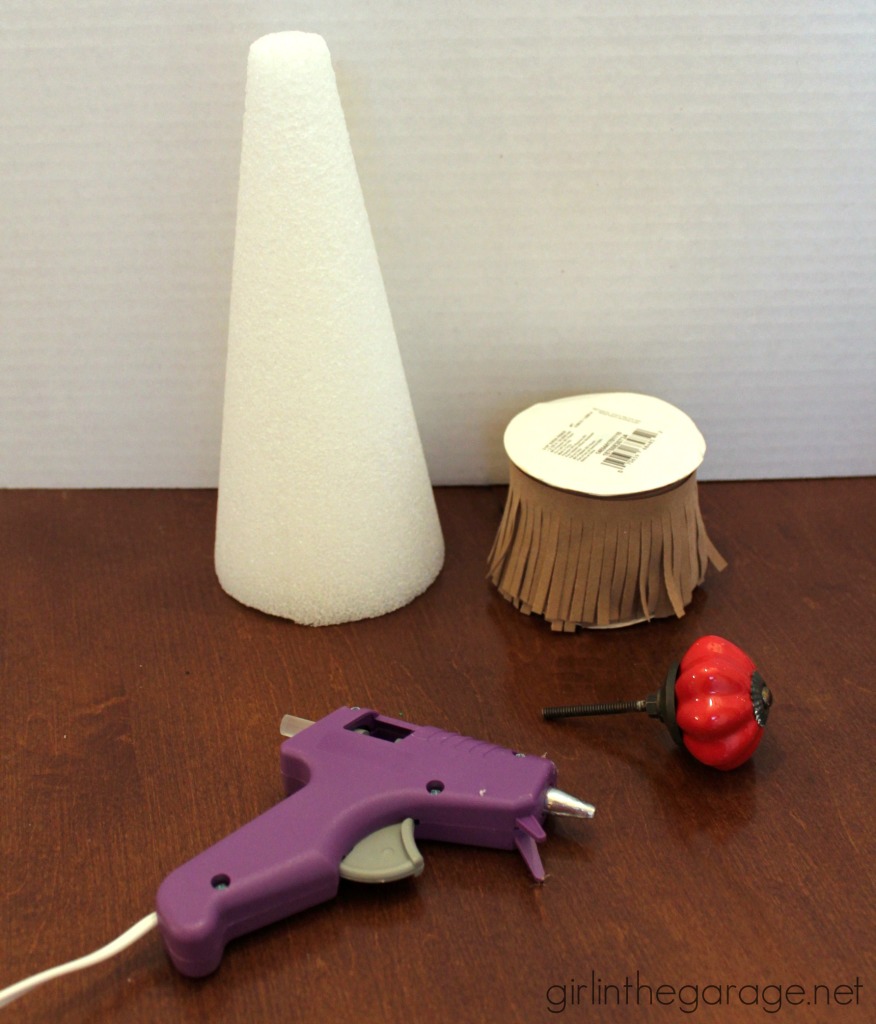 There were only 3 yards of fringe so I had to use it wisely.
I started wrapping from the bottom and every so often I put a dab of hot glue.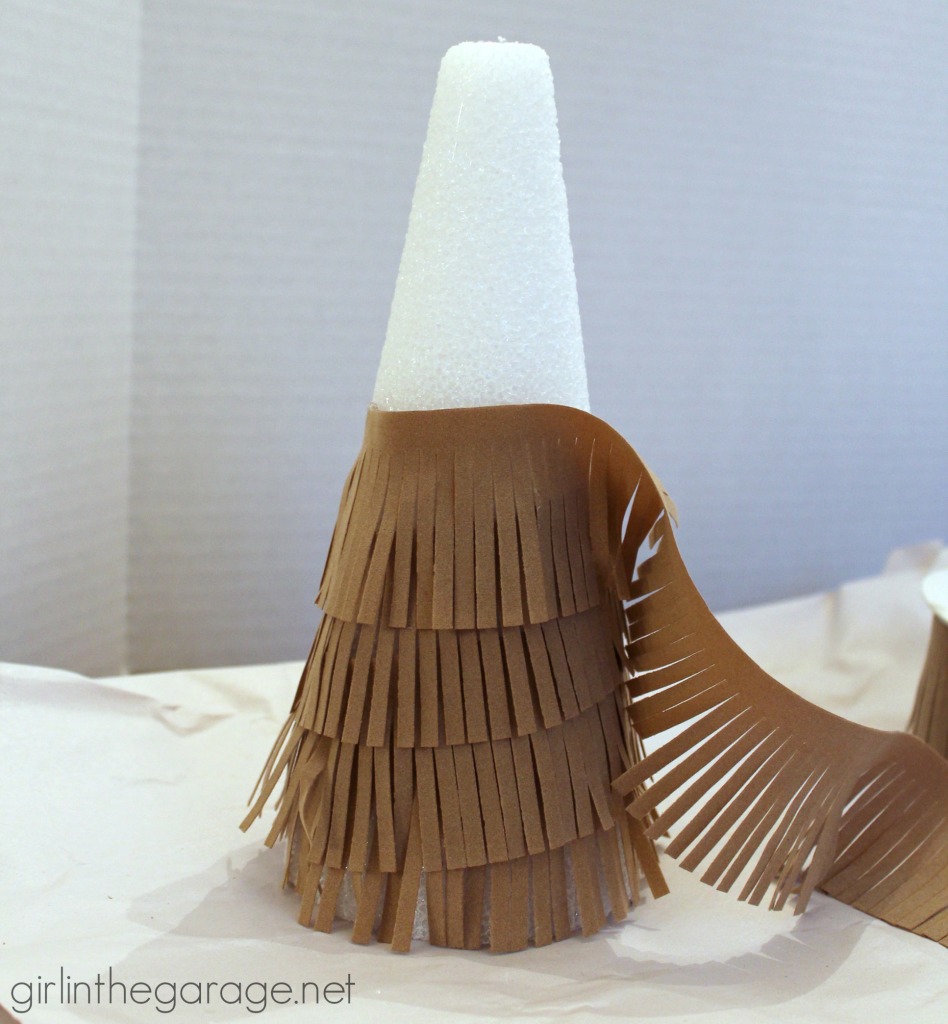 I wrapped the rest around the top and then I just pushed the drawer knob down into the styrofoam.
Easy peasy!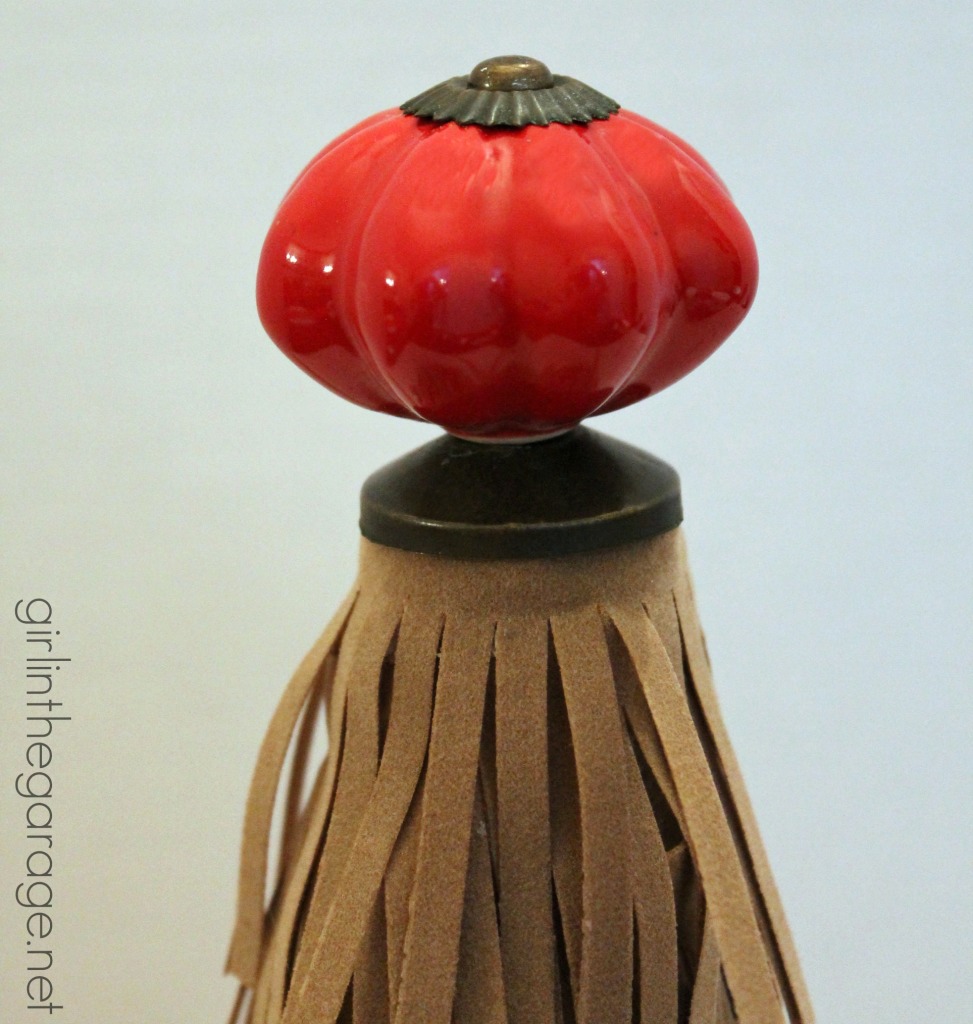 I think it's perfect with my eyelet ribbon and jute-wrapped trees.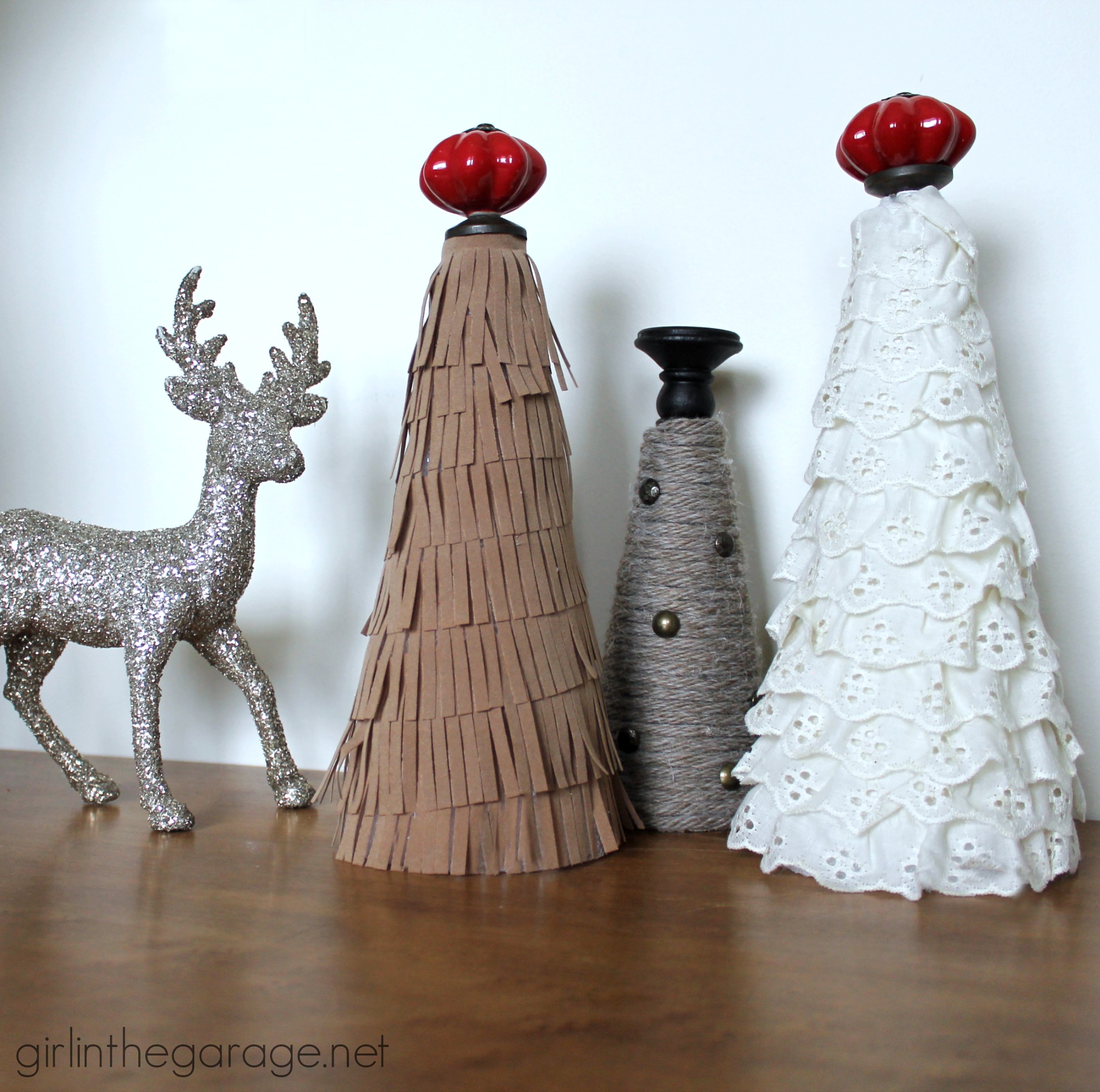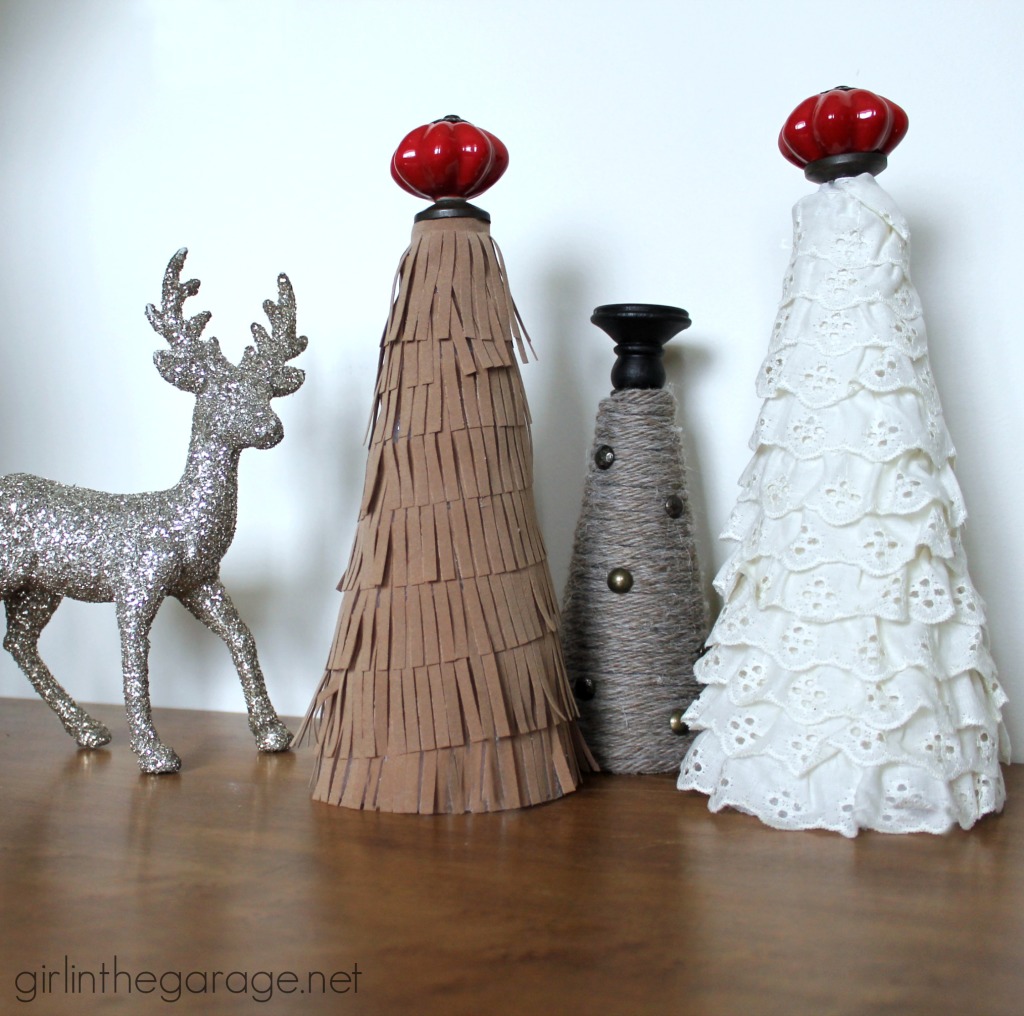 The tutorial for the other DIY Christmas trees is HERE.
(If you go there, you can also see the other tree that I made which I don't set out anymore…  LOL)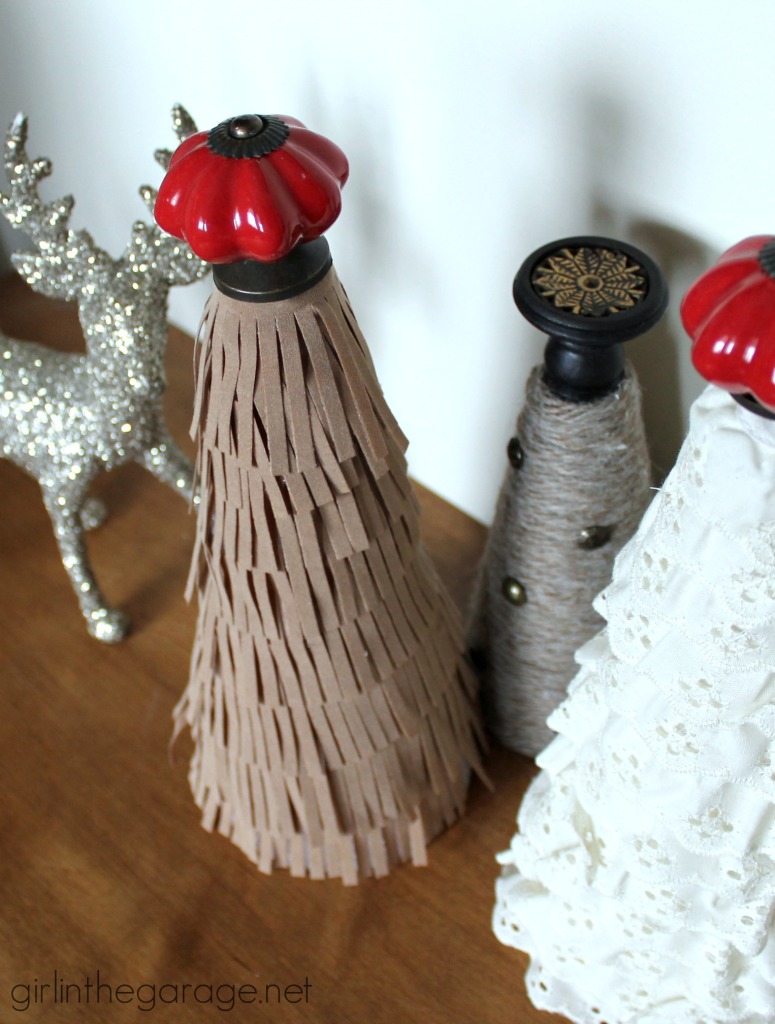 I also like the simple, kind of rustic look they have.
What do you think of my trio of trees?  I'd love to know!
Jen
Other Amazing Posts:
*  Oriental Nightstands – Themed Furniture Makeover
*  Mason Jar Lid "Joyeux Noel" Christmas Banner
* 15+ Ways to be More Energy Efficient at Home
Join the GITG Community
When you join this thriving online community of 90,000 creative souls, you'll be inspired to discover hidden artistic talents and learn skills to boldly face DIY projects with confidence.
You'll also receive my free guide "Just Paint It: 7 Tips for Transforming Furniture with Confidence."