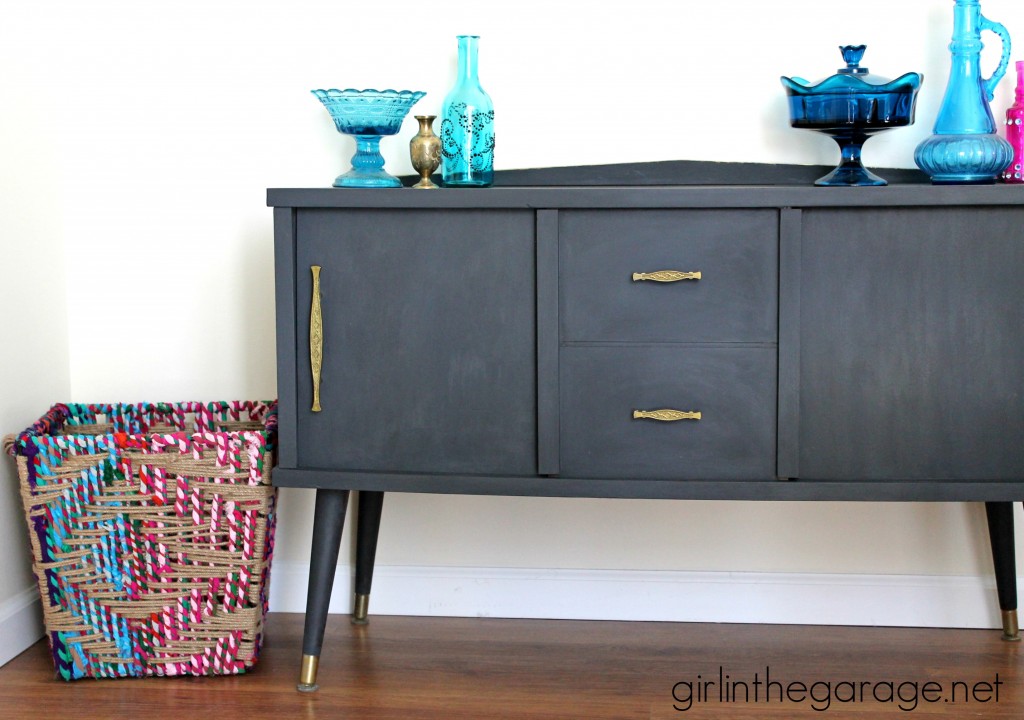 We were lucky enough to get almost all the way through winter without either of the boys getting sick- until this week.  Thankfully it's just a cold and a nasty cough (confirmed by the doctor), but my little guy has been so miserable!  I really hope he's up and playing again soon.  🙁  During the boys' naps and at night, I've been giving this midcentury cabinet a makeover (or is it a console? I wasn't quite sure what to call it) that my mom picked up for me at Goodwill a couple weeks ago.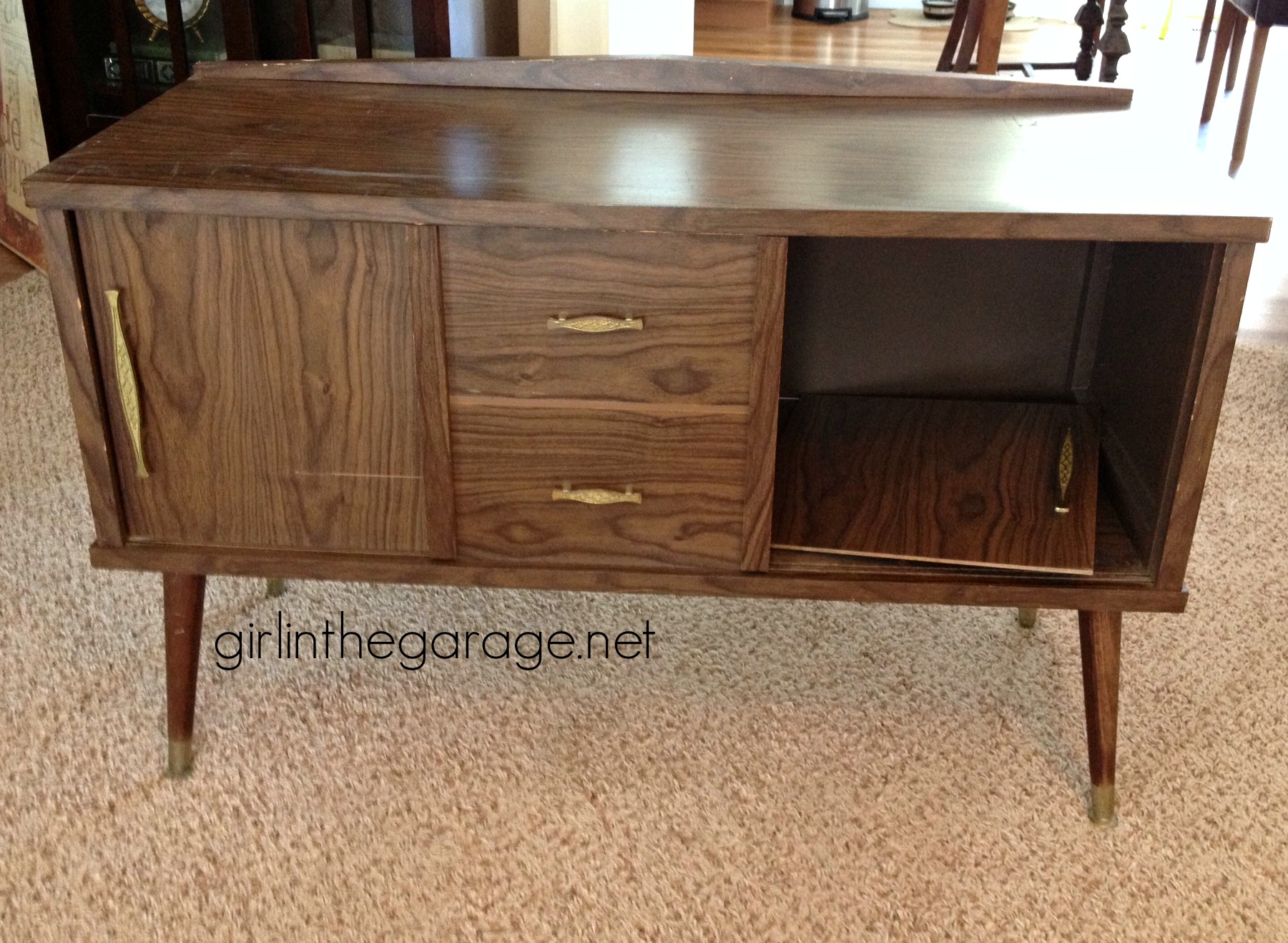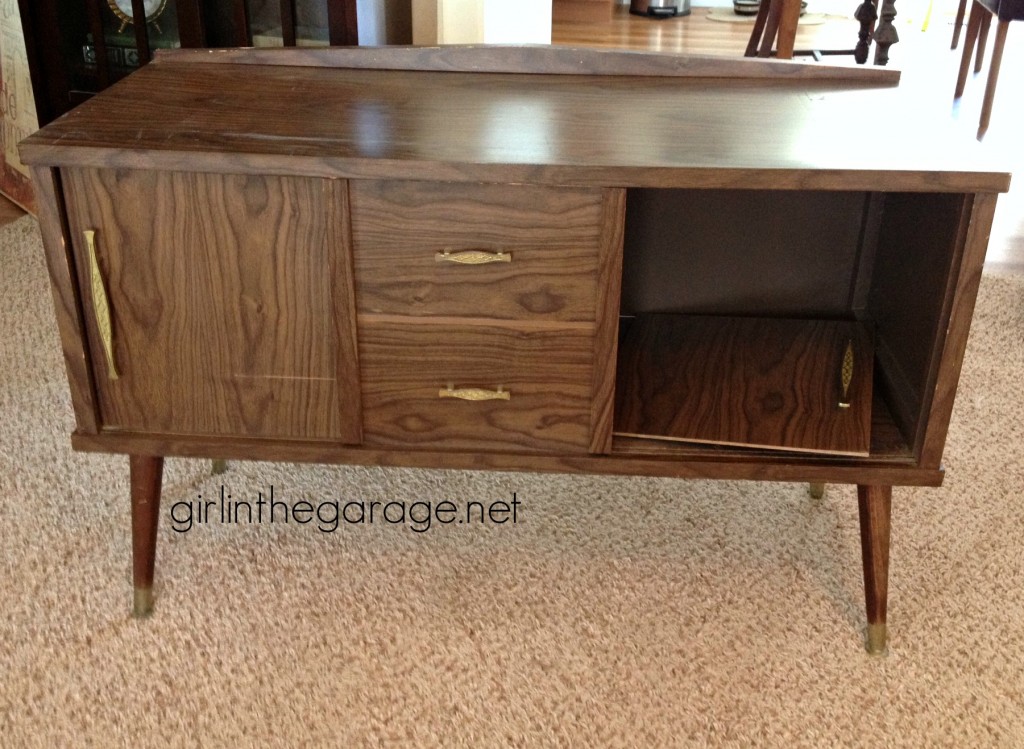 First I painted the whole thing with Annie Sloan Chalk Paint in Graphite.  Since it's been absolutely freezing this winter, I've had a makeshift painting studio in the living room.  My husband loves it.   😉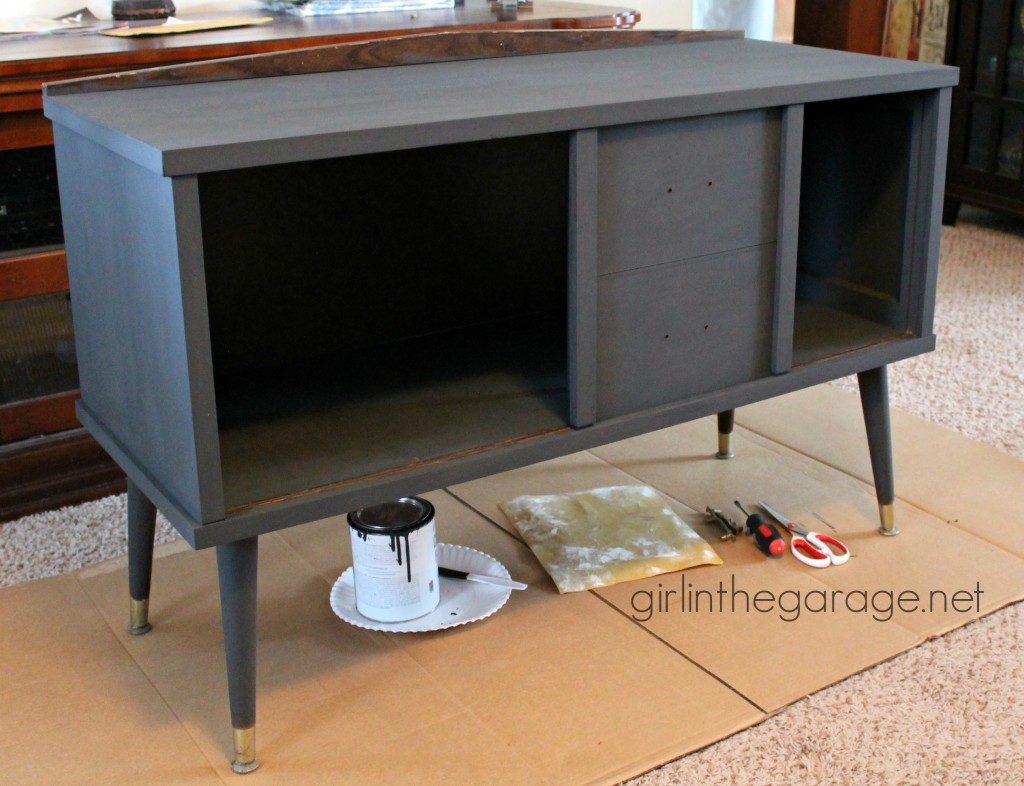 I loved the gold on the hardware and the feet and I wanted to accent it a little more.  So I used metallic gold craft paint (the same one I used for the Pretty in Paisley tables) and stenciled this funky square print on both of the sides.  (Stencil is from the Folk Art brand by Plaid- I bought it online.)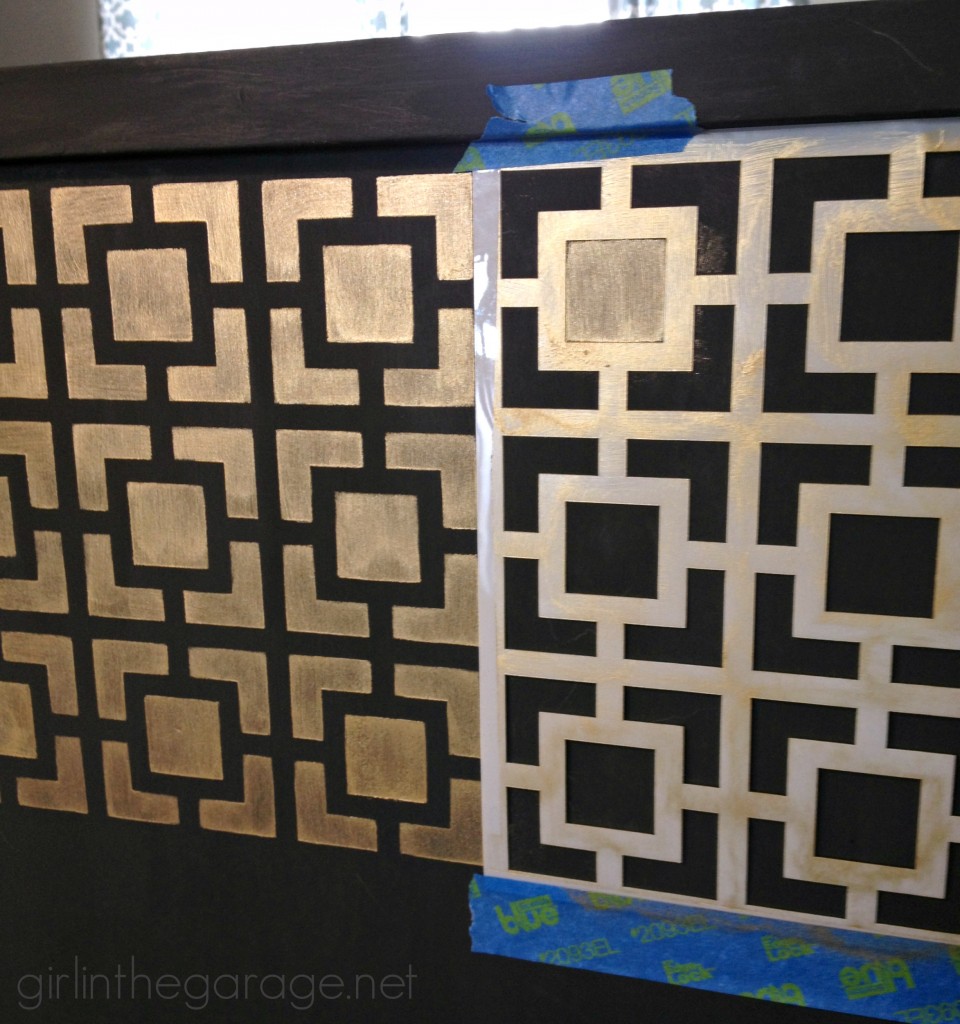 This thing looks crazy cool to me.  It's pretty simple when you look at it straight on but then…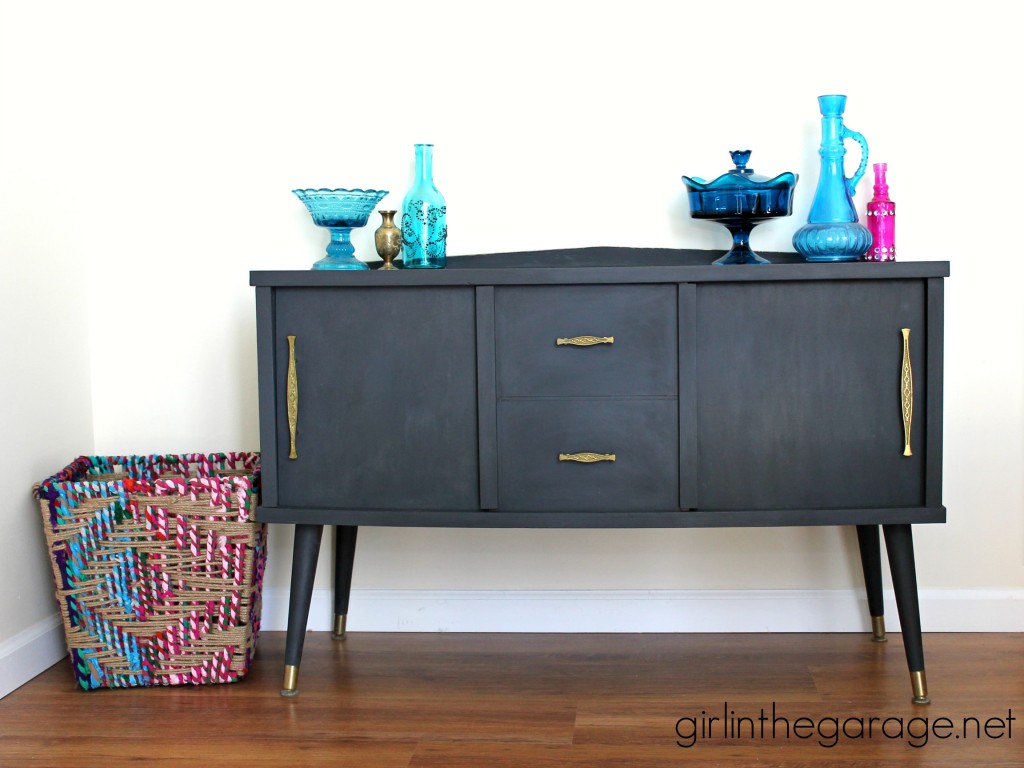 Surprise!  The sides are so fun and funky.  I think it perfectly compliments the original era of this piece.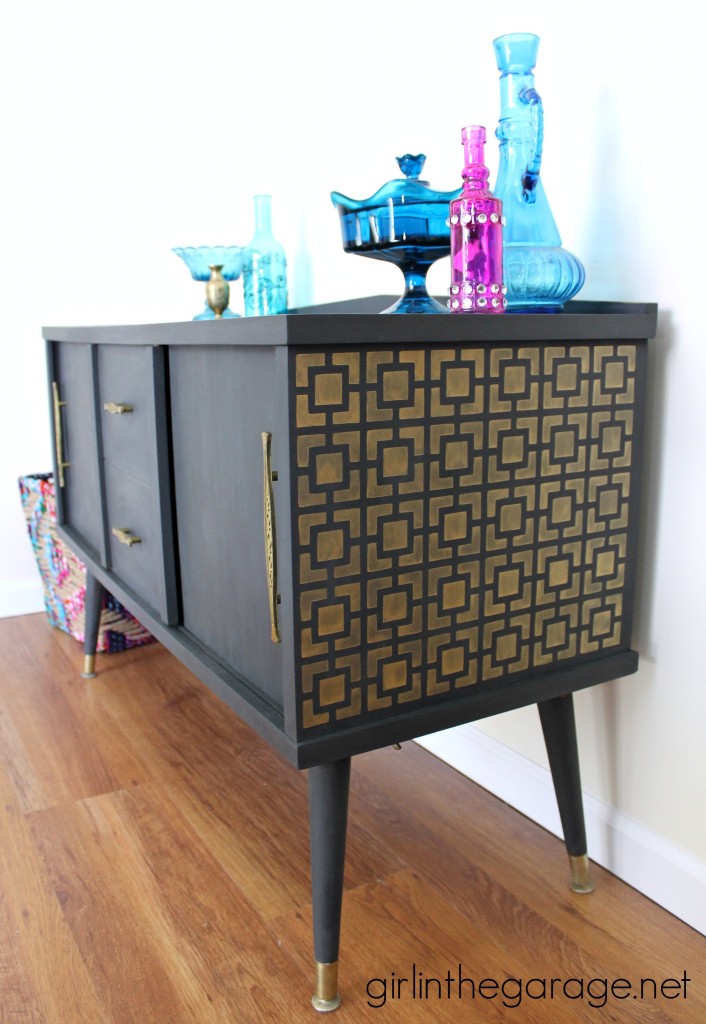 I also added some gold paint across the top of what I call the "crown" for more visual interest (see below).  I sealed the whole piece with Annie Sloan clear wax.
What do you think – is it funk-alicious?
I'm a sucker for retro pieces with a cool vibe.
Jen
Awesome related posts:
* Review and Tips for Using Annie Sloan Chalk Paint
*  "Retro Fabulous" Table Makeover
* The Repurposed Wardrobe {9 Upcycled Projects for Your Closet}