Hi friends!  I promise I'm fine and not buried under a huge pile of snow somewhere.  I took a few days off from blogging because of the Michaels Pinterest Party last weekend and because I've been working on a double furniture makeover for today.  What's today?  It's the themed furniture makeover day!  Kathy and I had so much fun last month with the Cowboys and Indians theme (remember my Tribal Table?) that we invited more friends to join us.
This month's theme is Romance.  Think soft, feminine, pretty, maybe a bit glamorous.  Can furniture be romantic?  I definitely think so!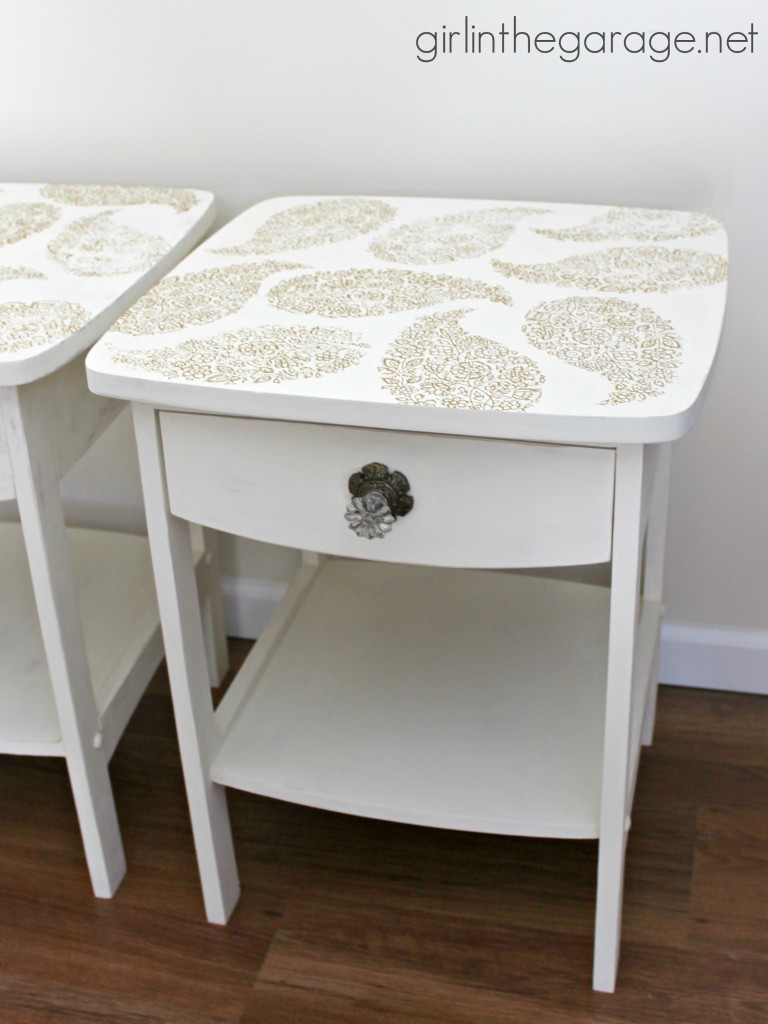 These tables were a recent Craigslist find which was a miracle because I've had terrible luck with Craigslist lately!  Why don't people bother to respond when you contact them?  Or they'll ask $500 for something that's clearly worth $50.  GRRRR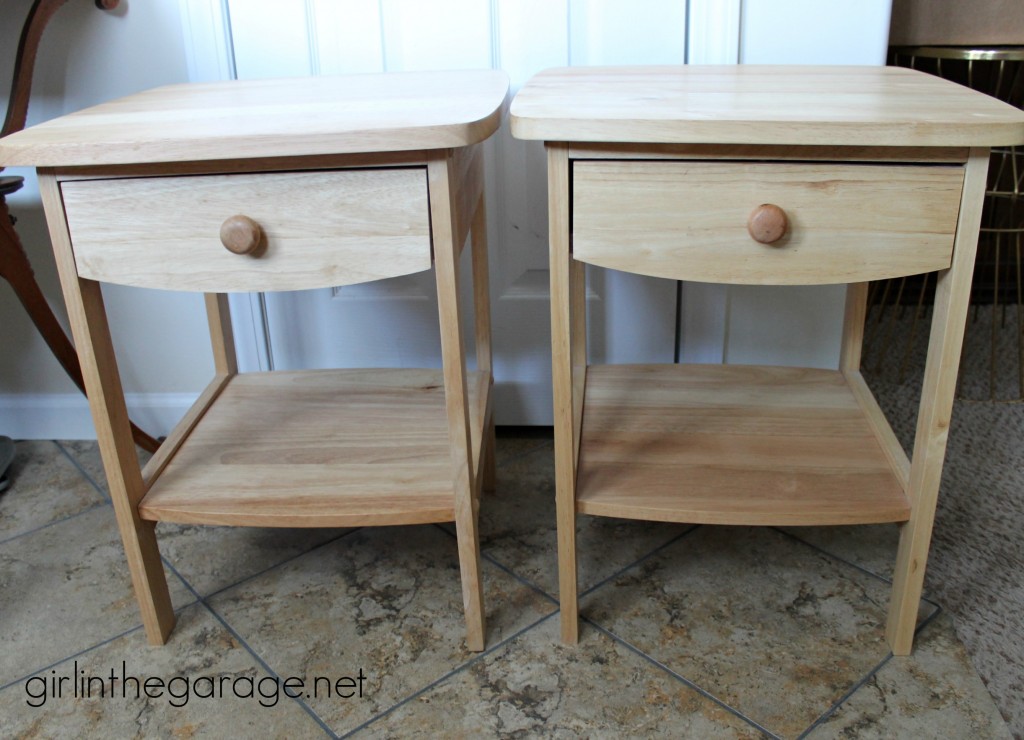 I started by painting them in Annie Sloan Chalk Paint in Old White.  It's a great basic color (mostly white with a hint of cream) if you're going to do some decorative painting over the piece.
Some Martha Stewart Crafts metallic gold paint and a feminine silkscreen stencil would be sure to set the mood for romance.  😉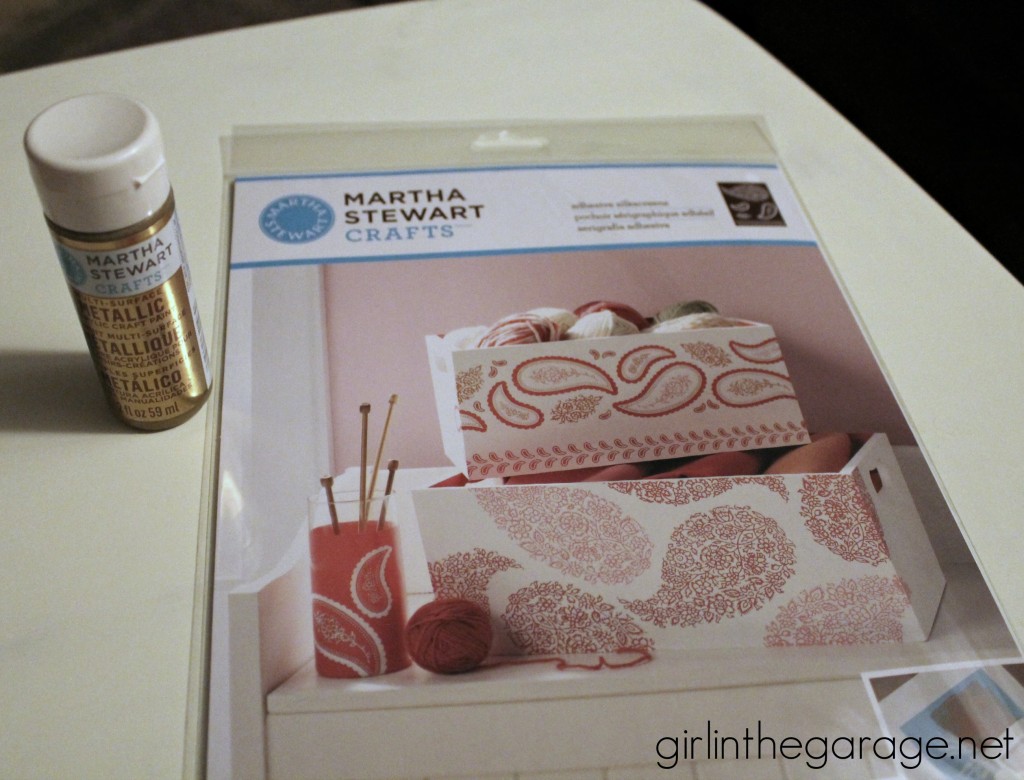 I used a foam pouncer and squeezed some of the paint directly onto it, then pressed firmly onto the stencil.  Then I repeated 8-9 times on each table, stopping to clean the stencil often.  The pattern didn't come through perfectly on every paisley swirl but I'm fine with that.
Lastly, I added some fabulous vintage-looking knobs from Hobby Lobby.
What do you think of the paisley?
Do my tables qualify as romantic?  I think so.   😉
Jen
~
Some of my friends are also sharing "romantic" furniture makeovers today- their sneak peeks are below.
Go check out their projects and tell them I sent ya!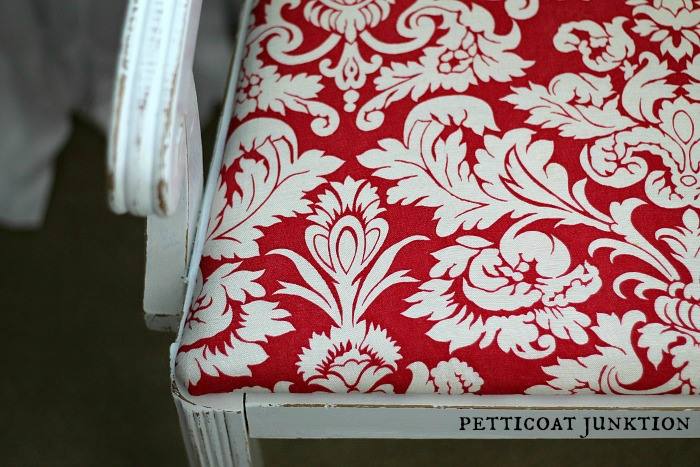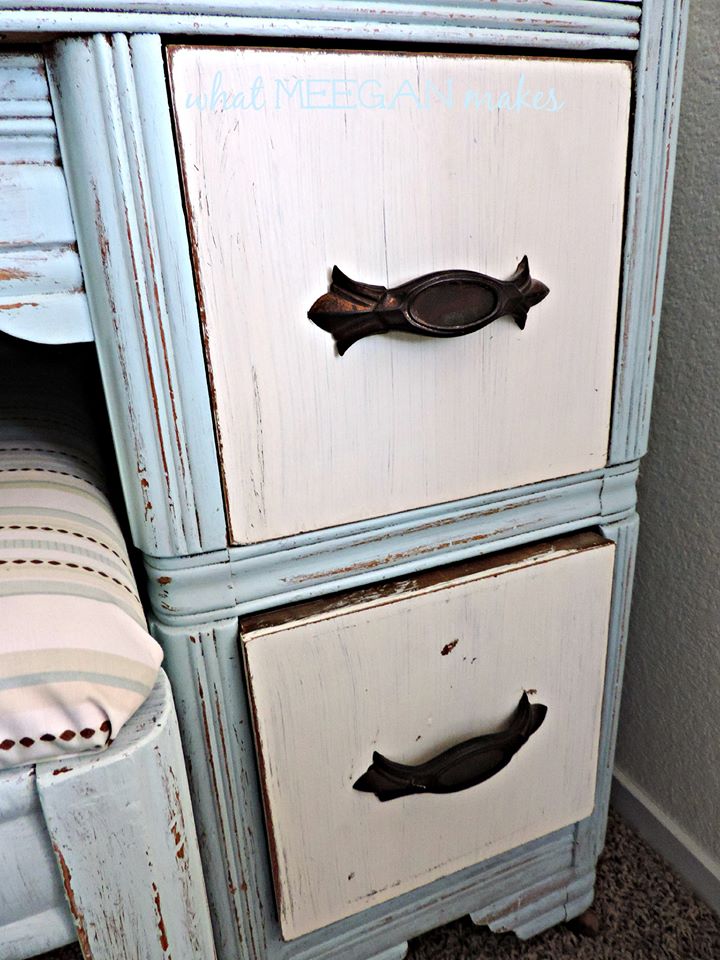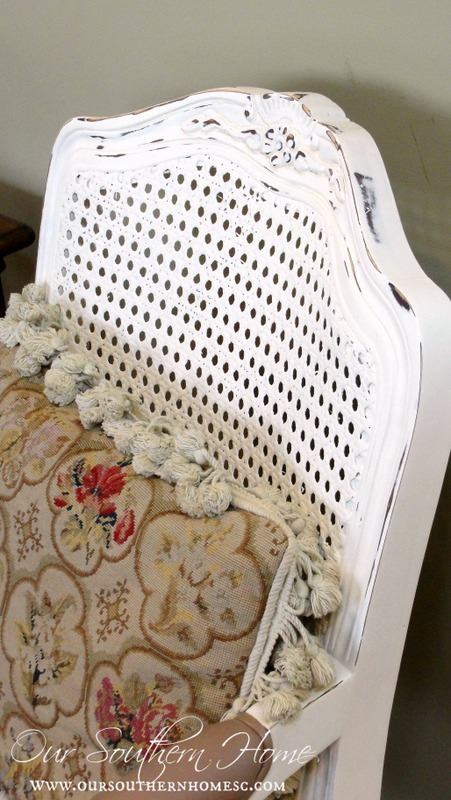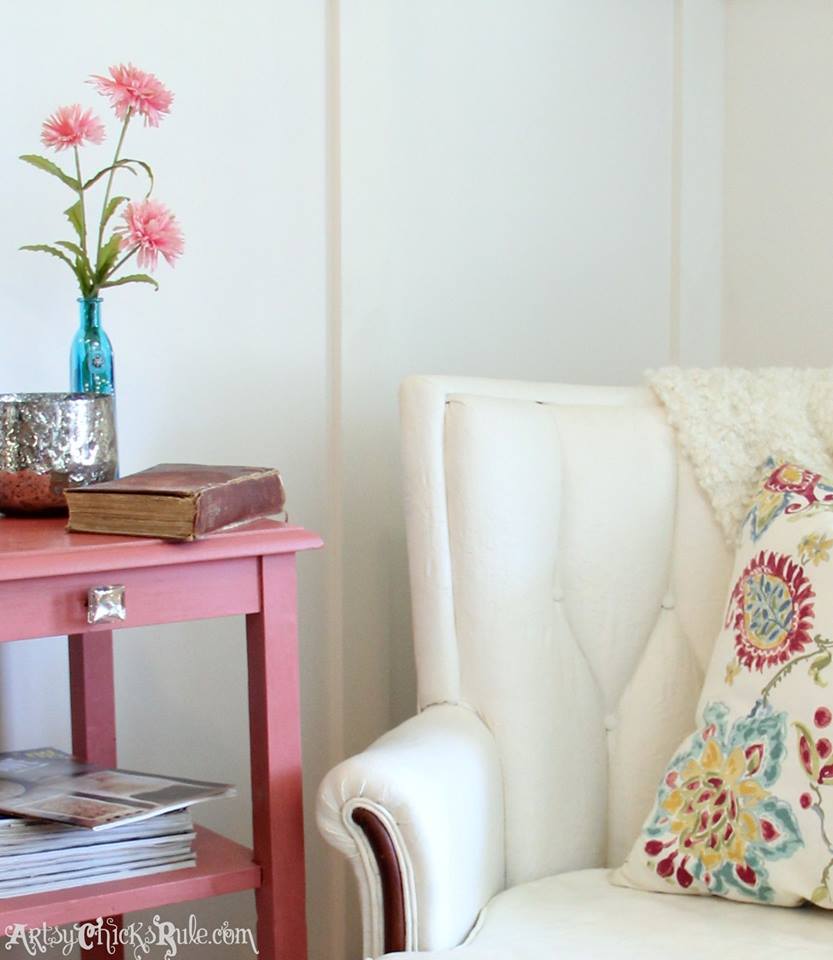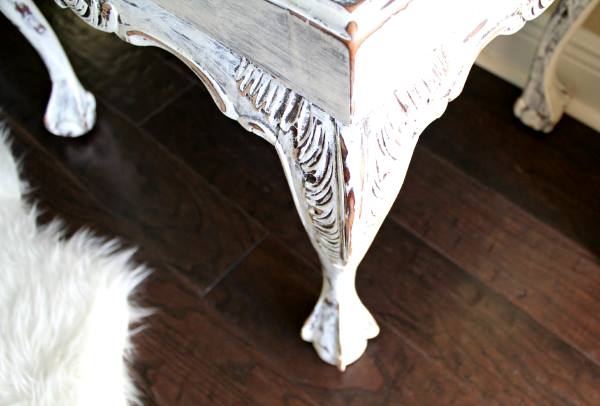 Join the GITG Community
When you join this thriving online community of 90,000 creative souls, you'll be inspired to discover hidden artistic talents and learn skills to boldly face DIY projects with confidence.
You'll also receive my free guide "Just Paint It: 7 Tips for Transforming Furniture with Confidence."