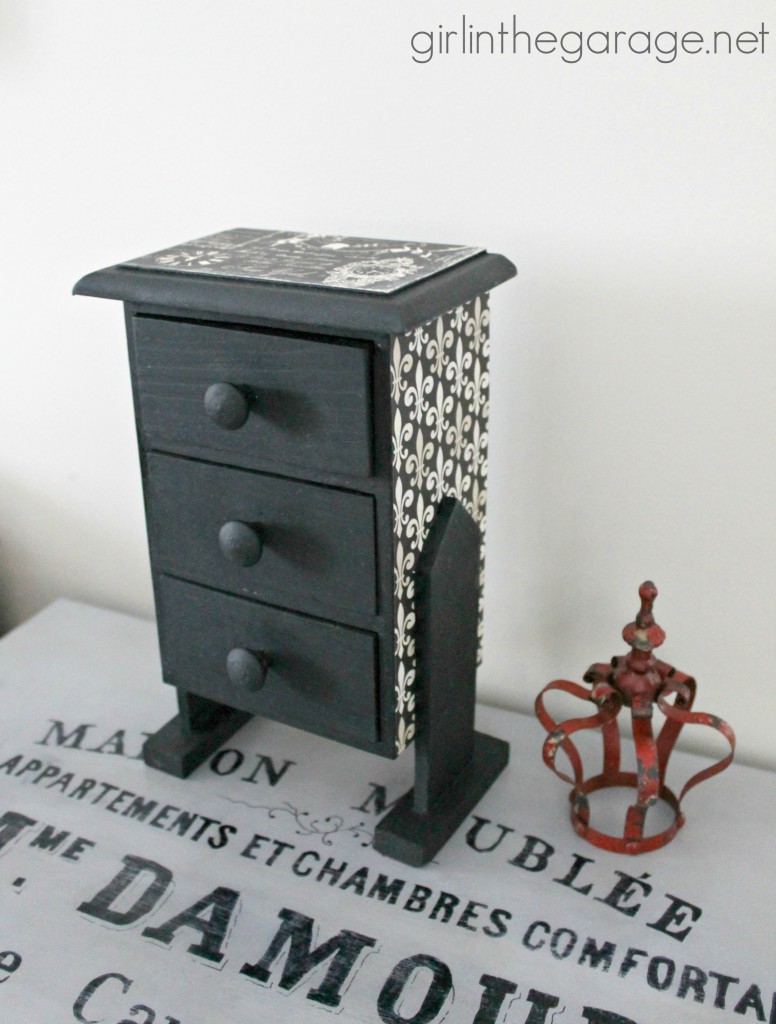 Hi friends, I hope you're having a great week!  I've been busy working on TWO furniture makeovers, and you may have seen sneak peeks of them if you follow me on Instagram.  Today though I'm sharing a quick makeover I did on a wooden trinket box.  I picked this up at a yard sale last fall not really knowing what I would do with it, but I knew I could turn it into something more stylish.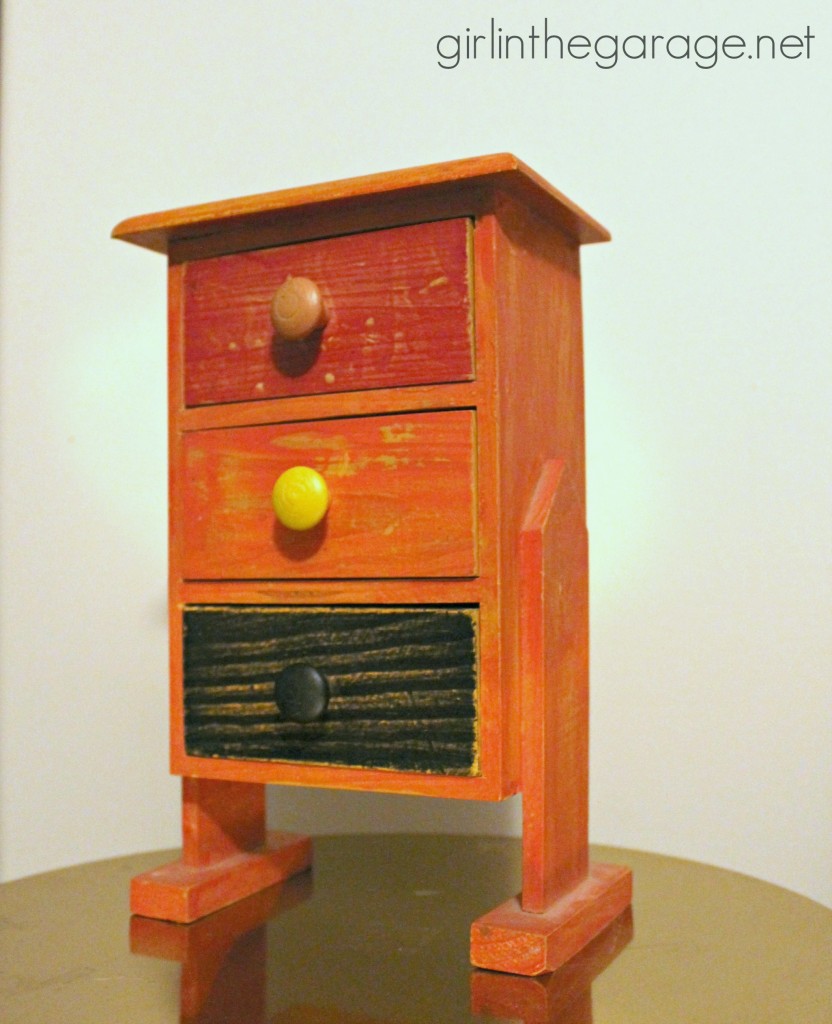 I decided to update it similar to my Organizer Makeover last year (which was my most popular DIY project of 2013).  I painted it black and luckily I had just enough scrapbook paper leftover from the other makeover.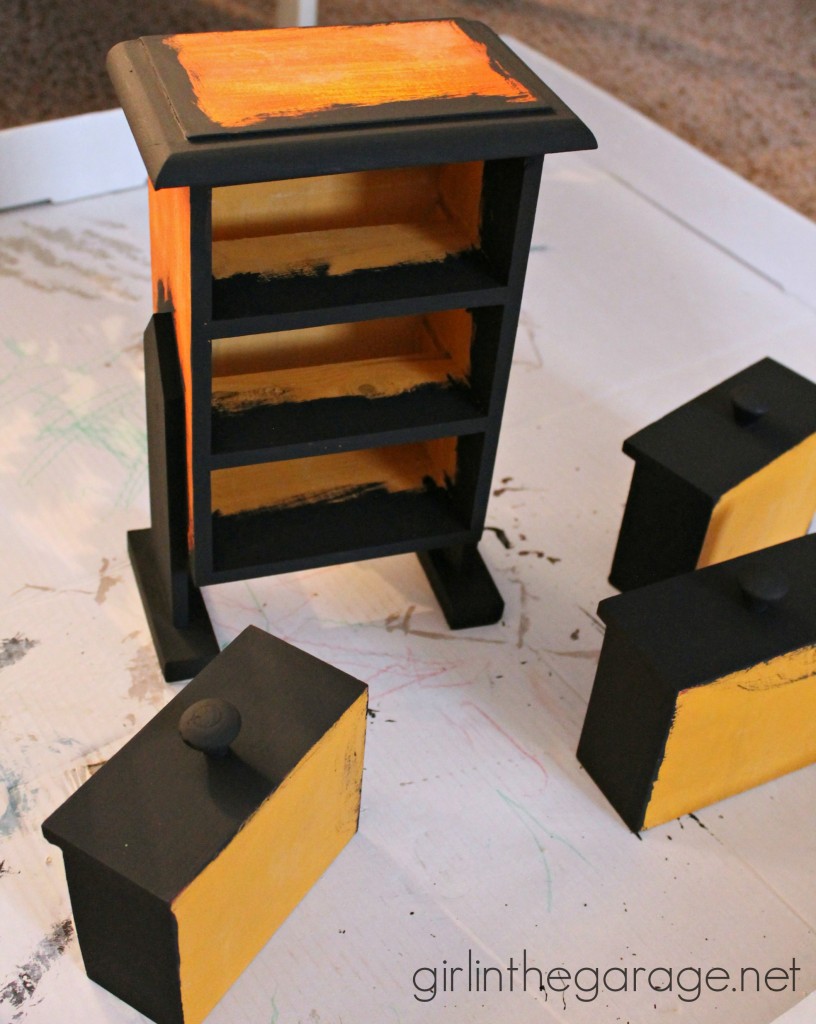 I didn't want it plain black, so I added some decoupage.  I cut the paper and used Mod Podge to glue the pieces on the top and sides.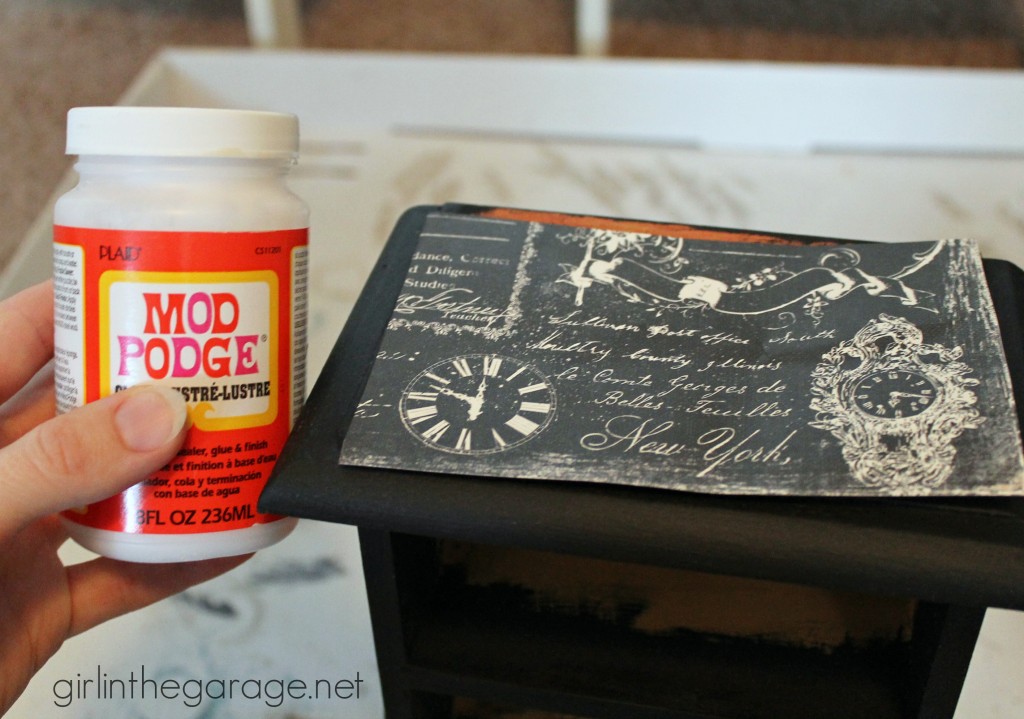 It's so stylish now for a chic Frenchy bedroom or even in a foyer.  I also think it looks good on my recent French Typography table makeover.  😉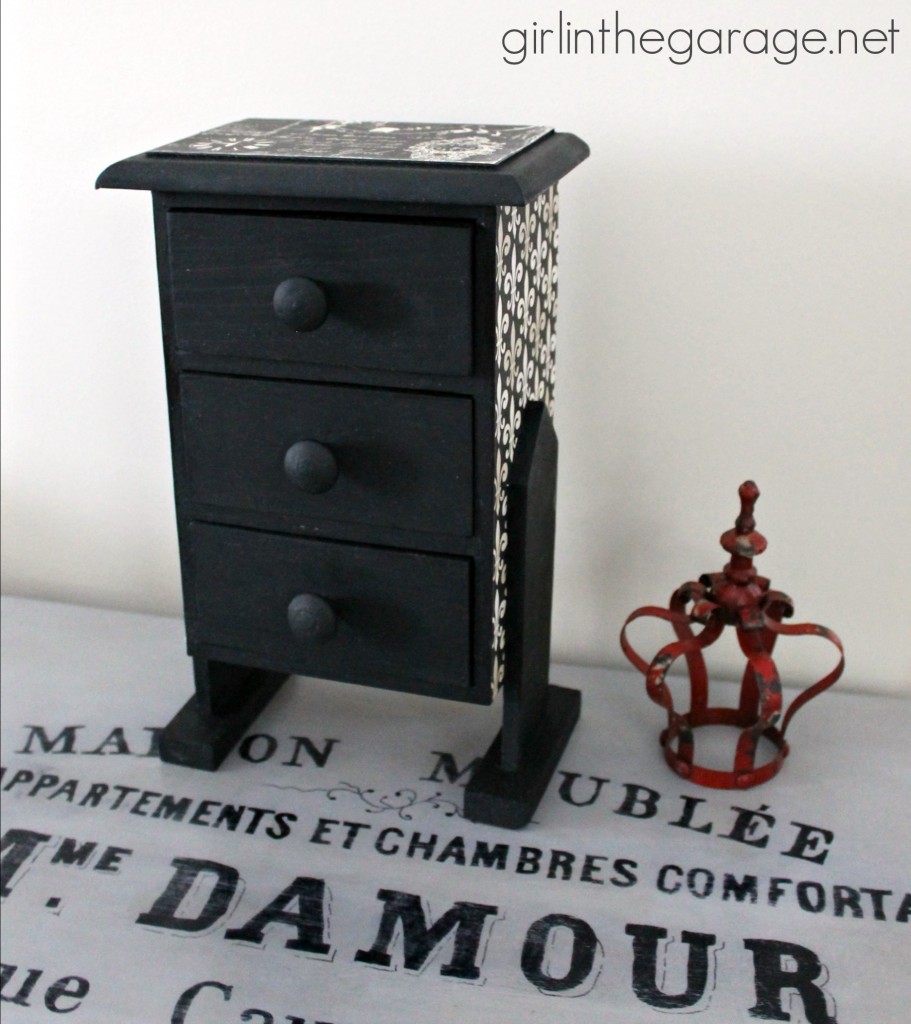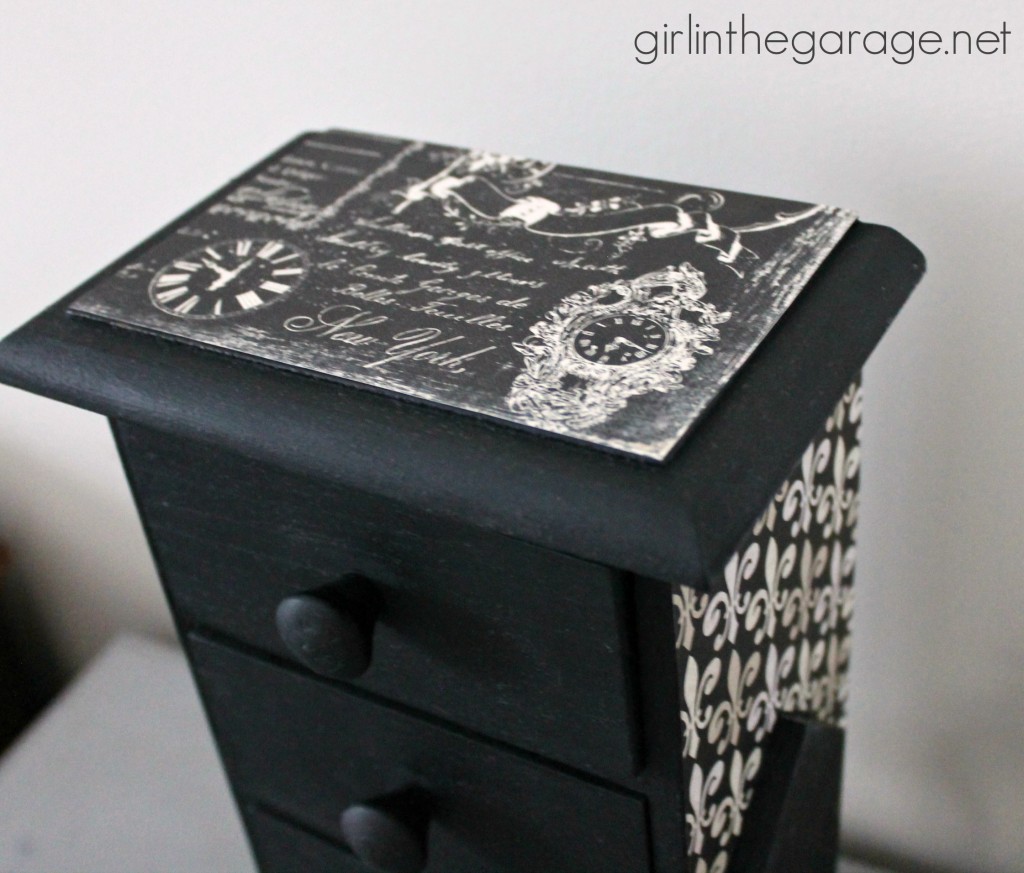 It was really so simple and only took an hour or two (with drying time).
Do you have any similar trinket boxes begging for a makeover?
Jen

Other Awesome Recent Posts:
* DIY: T-Shirt into Infinity Scarf