Hi friends- today is themed furniture makeover day!  For March we chose "metallics" as the theme.  At the end of this post you can click on the images to see my friends' projects.
Here's my contribution.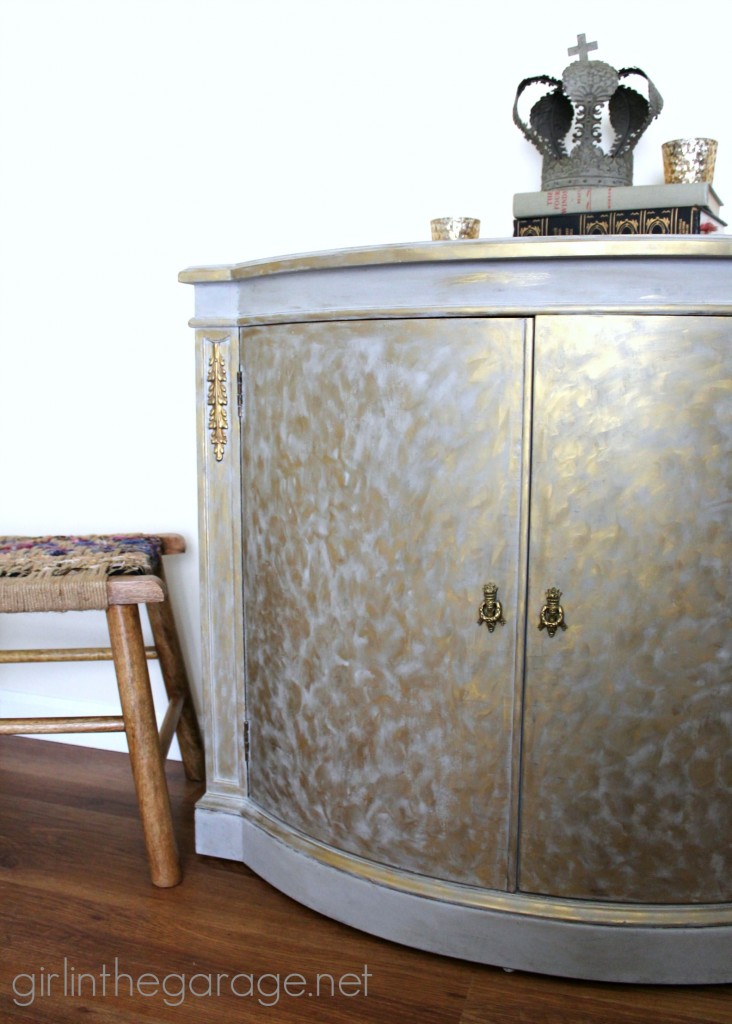 This piece gave me some grief the last few weeks, that's for sure!  The top was pretty scratched but the worst part was the cigarette smell inside.  I've tried several things to get the stink out and it's mostly gone, but I'm still working on getting it completely odor-free.  Do you have any tips for me?
Here's what I did:
Paris Grey often looks silvery, especially with the shine after it's been waxed.  That plus the fabulous gold paste make this most definitely metallic!
I kept the handles because the torches are awesome.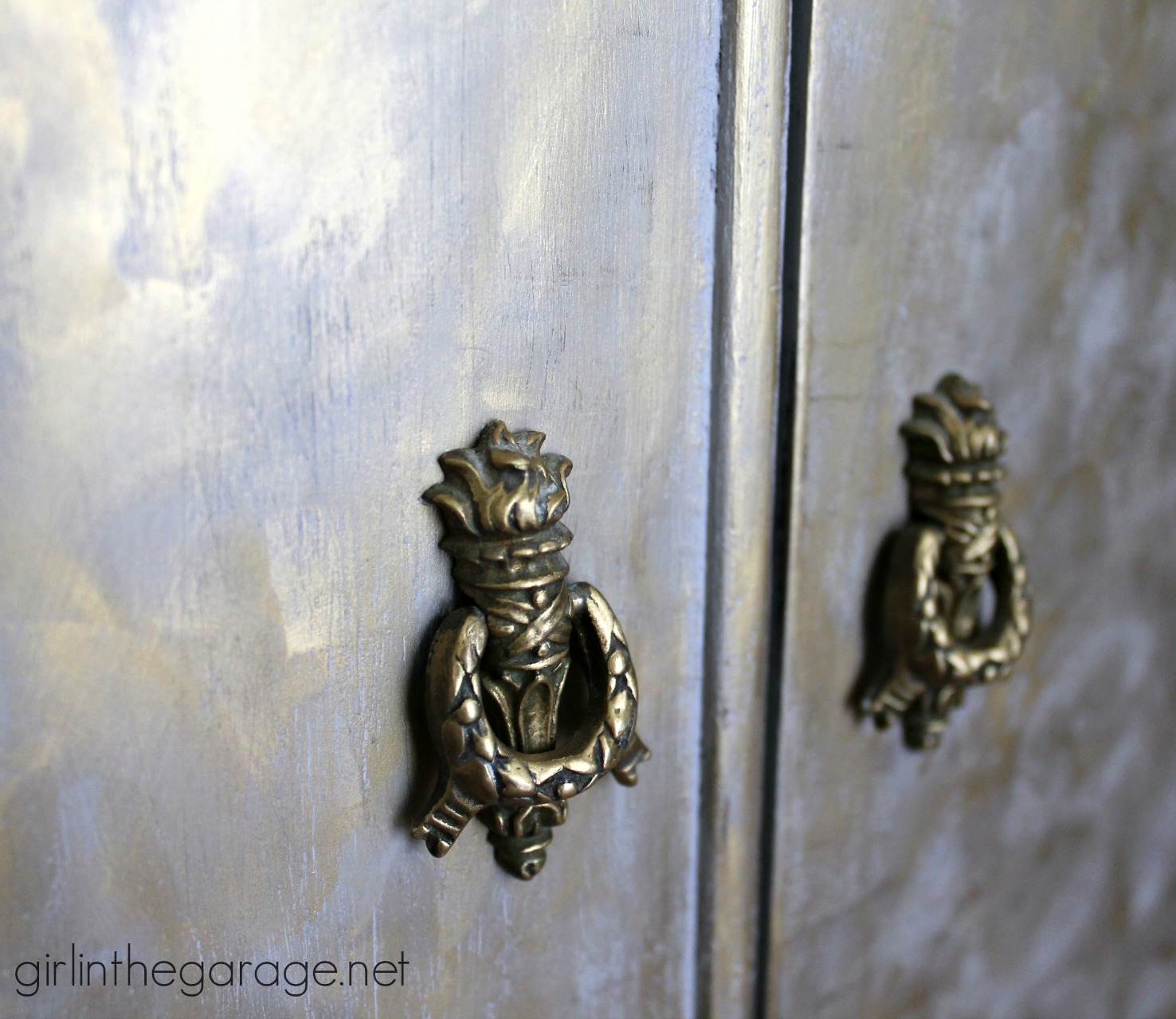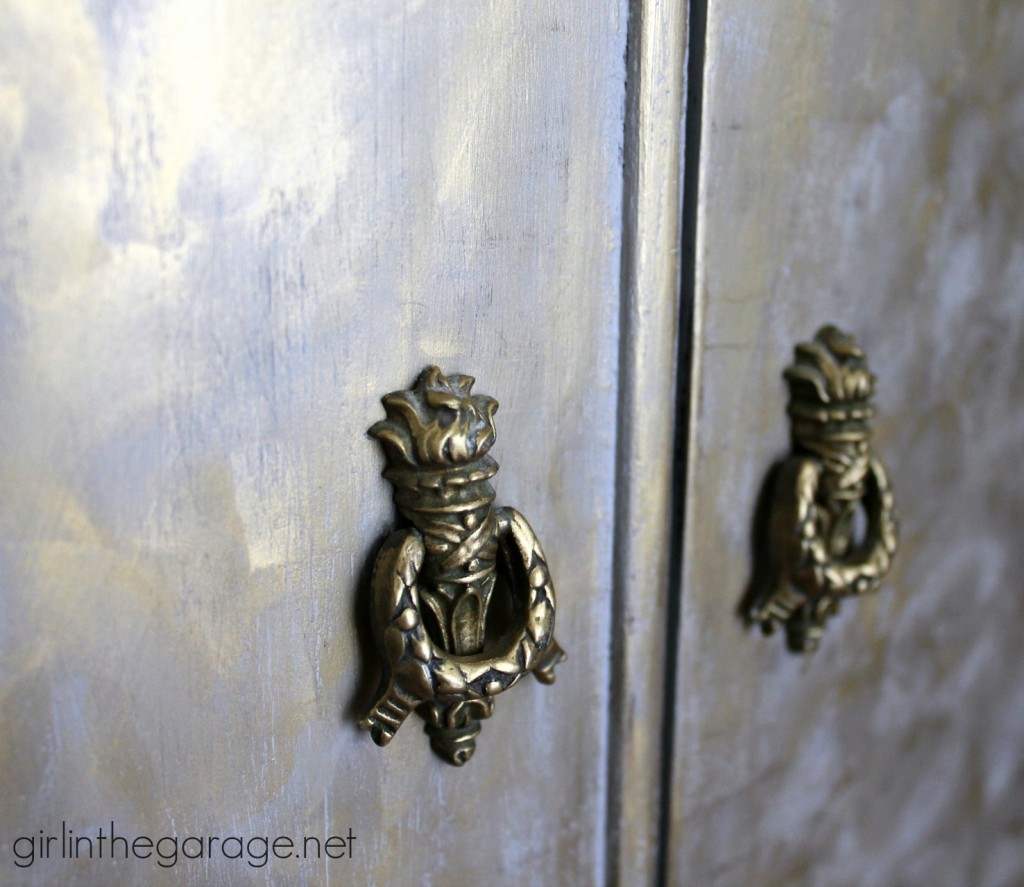 Here are a few articles that might be useful:
Review and Tips on Using Annie Sloan Chalk Paint®
How to Age Furniture with Clear and Dark Wax
How Many Pieces Can I Paint with One Can of Annie Sloan Chalk Paint®?
Jen