I'm so thrilled to be back sharing a furniture makeover with you guys today.  It's been a couple weeks since my last one (don't hate me!) but it's only because I've been working hard on this hutch trying to get it exactly how I envisioned it.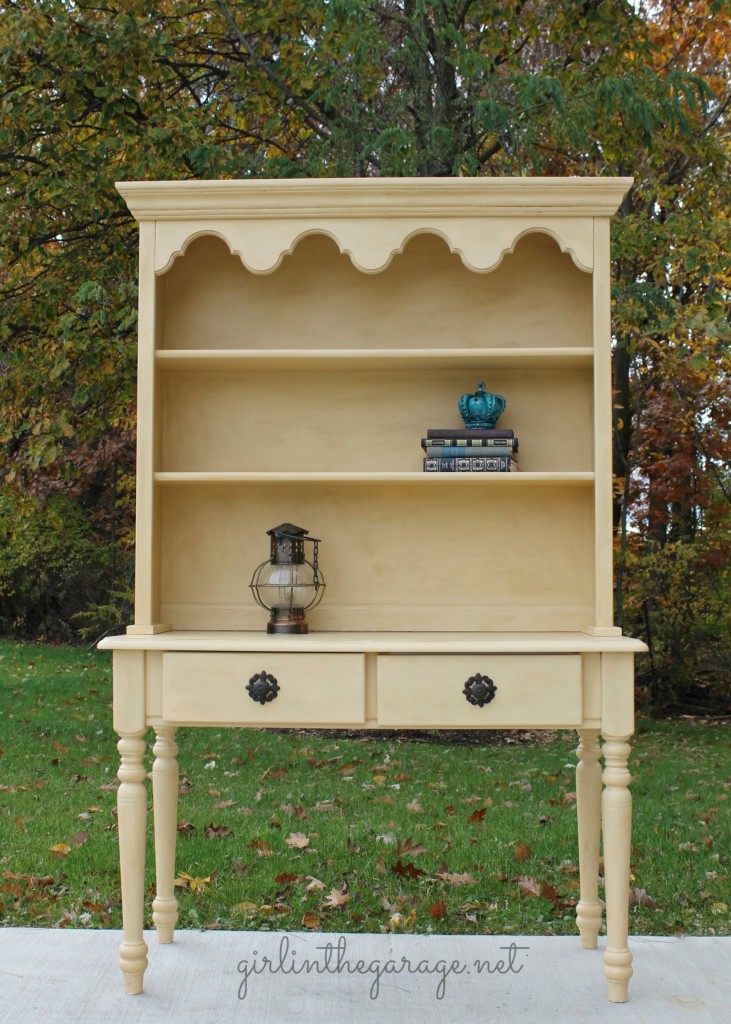 I found this two-piece hutch tucked away at a thrift store and immediately loved what it could be.  I had been looking for a large piece to work on for a while but everything else was too expensive or too large.  Since I forgot to take a photo of the hutch as one piece (and I couldn't lift the top part by myself), here's my pieced together "before:"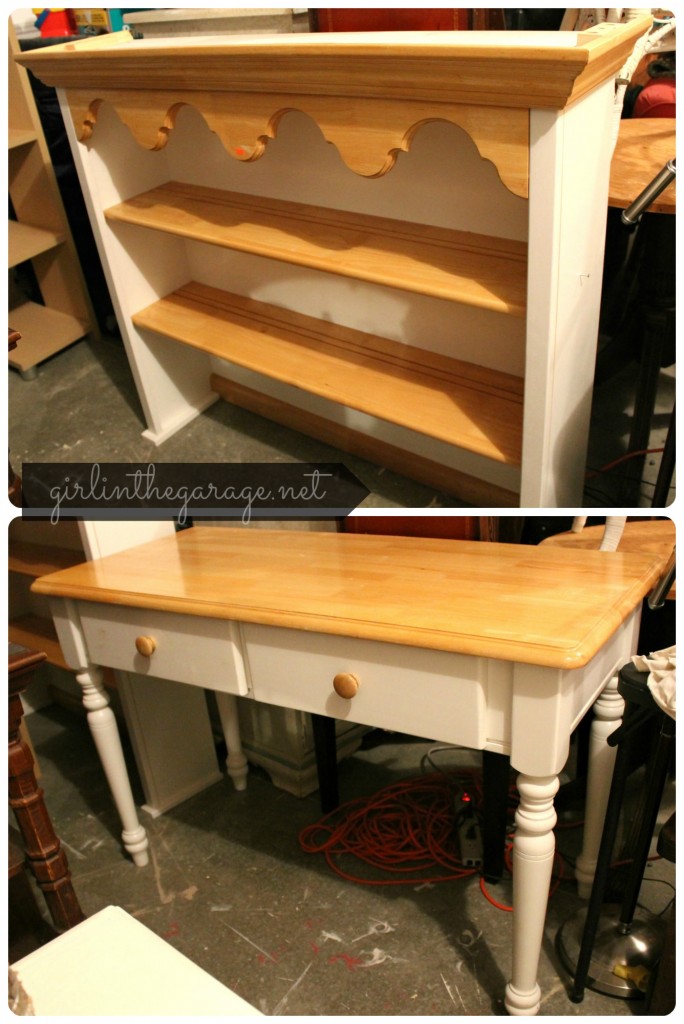 My inspiration was this hutch I painted last year which I can't imagine parting with (but the new one will be for sale):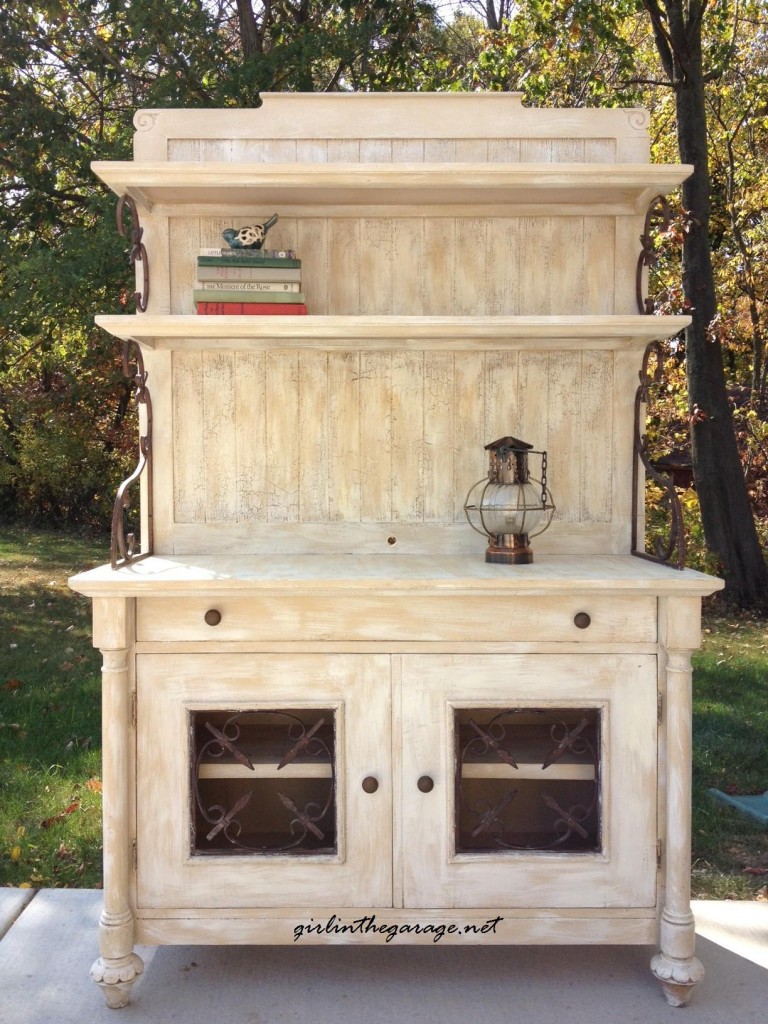 So- the new hutch doesn't have the fancy iron details or the extra storage space below, but I was going for a similar neutral, aged appearance.
I looked through my paint stash and found some leftover paint from our half bathroom.  It's a lovely camel/beige and it was perfect for this project.  I painted 2-3 coats (the white areas absorbed the paint more) and then I waxed with Annie Sloan's clear and dark waxes.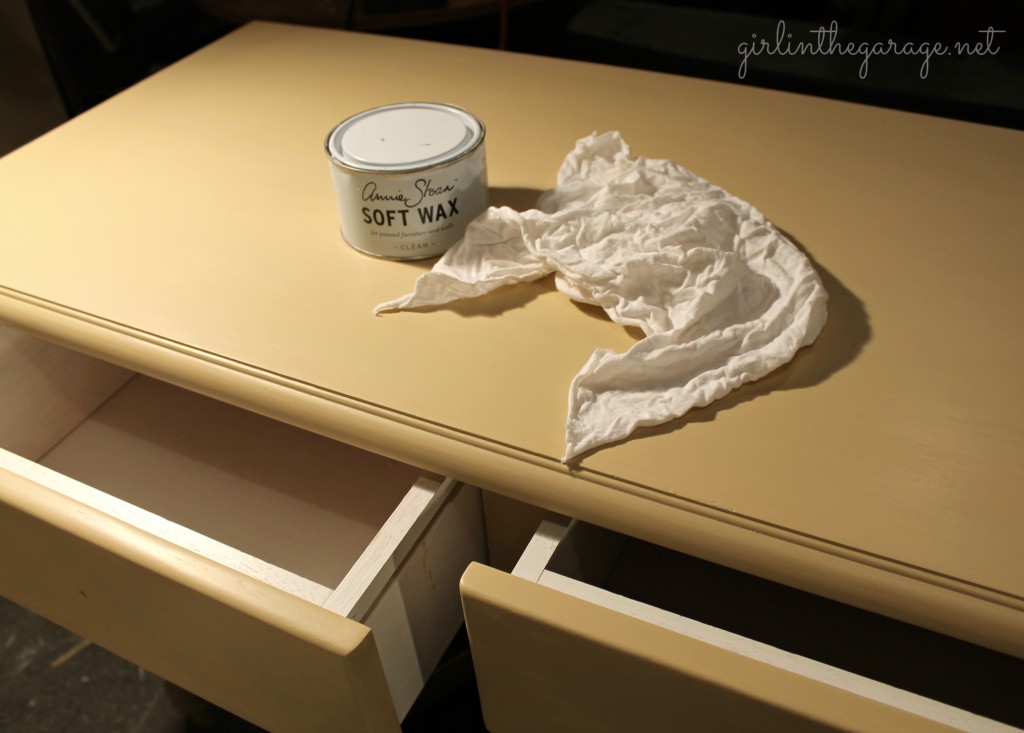 **How to Give Furniture an Aged Look:  I used Annie Sloan wax because I already had some but you can probably use any kind of similar wax from your local Lowe's/Home Depot.  First I waxed the entire piece with clear wax and a cotton rag.  You don't want to start with dark wax because it will stain your piece and alter your color significantly.
Then I grabbed a disposable plate and put a dollop of both clear and dark wax on it with a plastic spoon (see photo below), and also got two clean cotton rags.  (If I owned a special wax brush I would've used it, but a clean rag works well too.)  Work in sections- with the first rag I took some dark wax and rubbed it into the hutch, focusing a little more in the grooves.  Rub it in pretty well and then take your other rag and get some clear wax- then rub it over the dark wax you just applied.  It will remove some of the dark wax- the more clear wax you rub on, the more dark wax will come off.  Keep enough of the dark wax on to give it a natural aged look- you don't want it looking like someone threw mud at it!
When you finish one section, move to the next area.  Keep referring to the sections you've already finished to make sure there is consistency in your "aged" areas.  Remember if one area is darker you can always add more clear wax to lighten it up.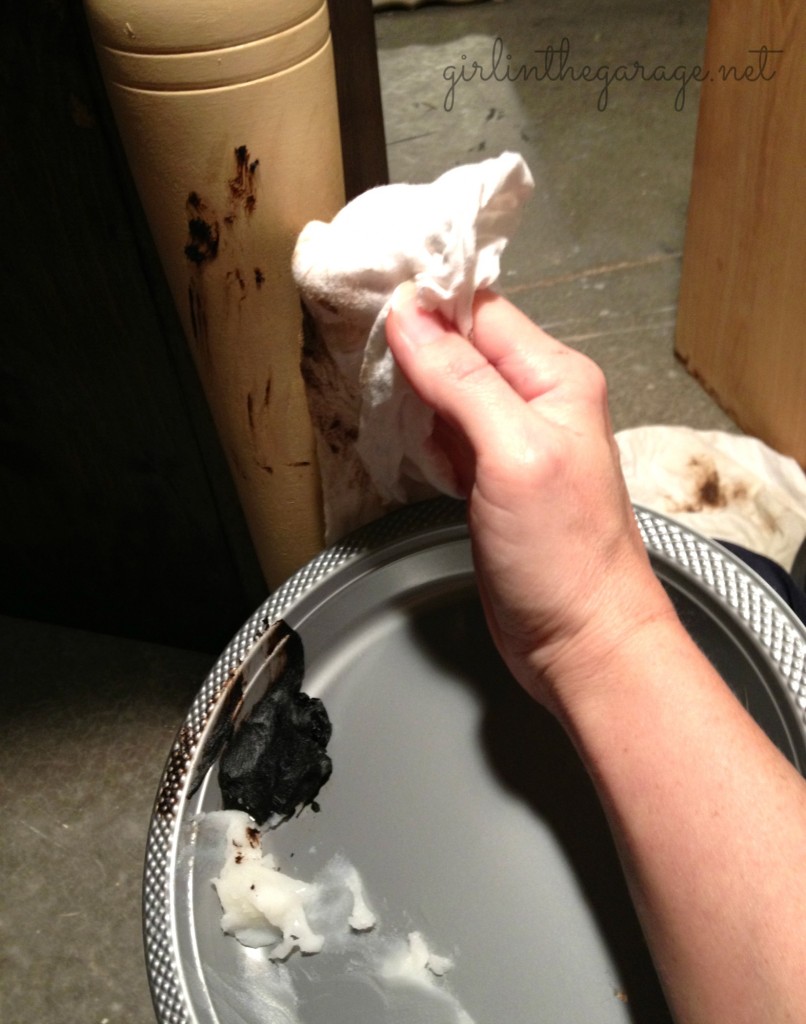 This time I didn't have a fancy painting technique or a fun decoupage project to share- just a special wax treatment on a classic style hutch.  I think it has so much more character now and really looks like it could be an antique!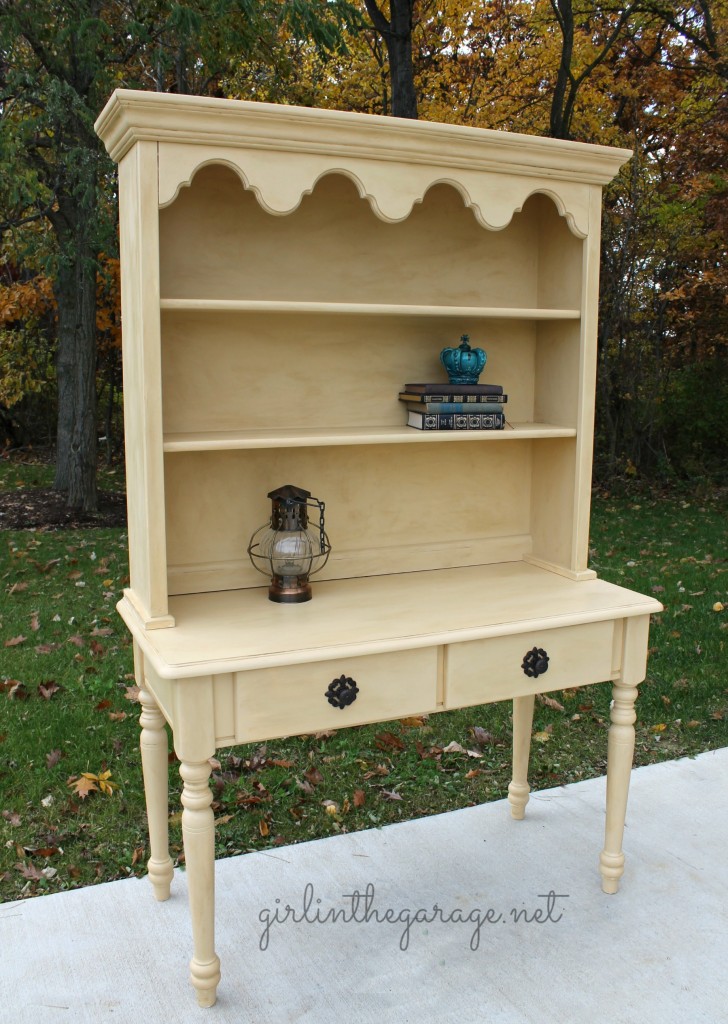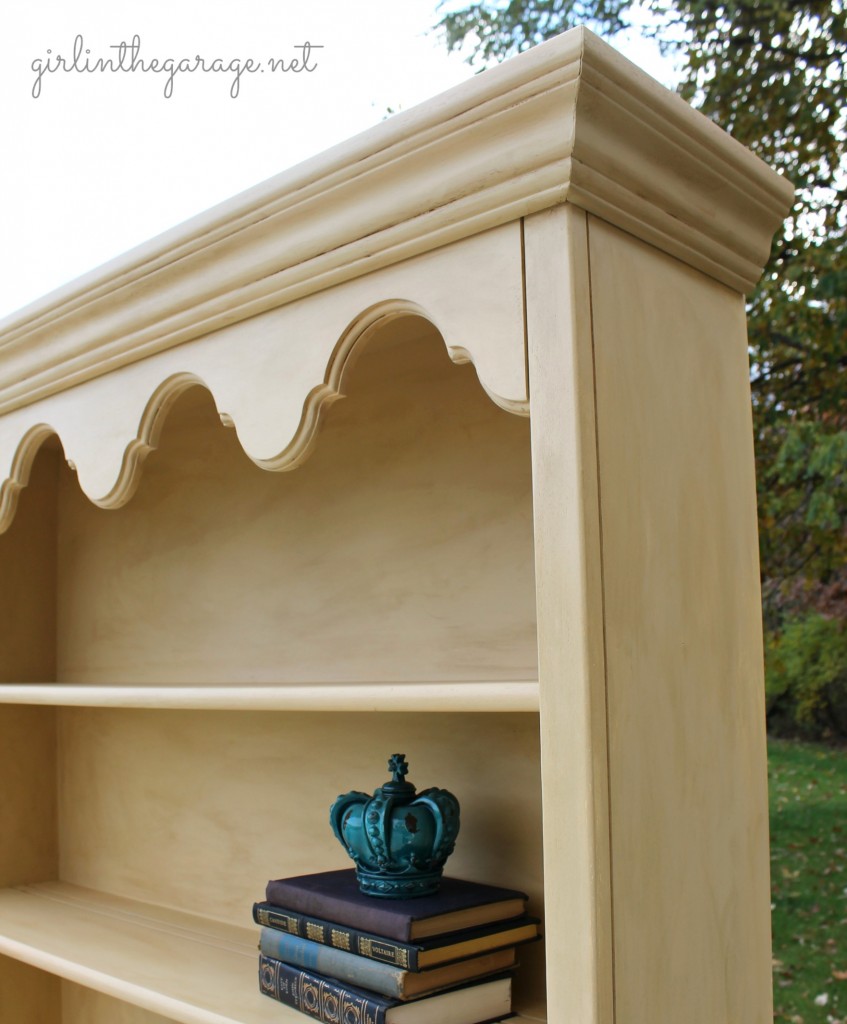 See how the dark wax sits in some of the grooves and helps define the lines and curves?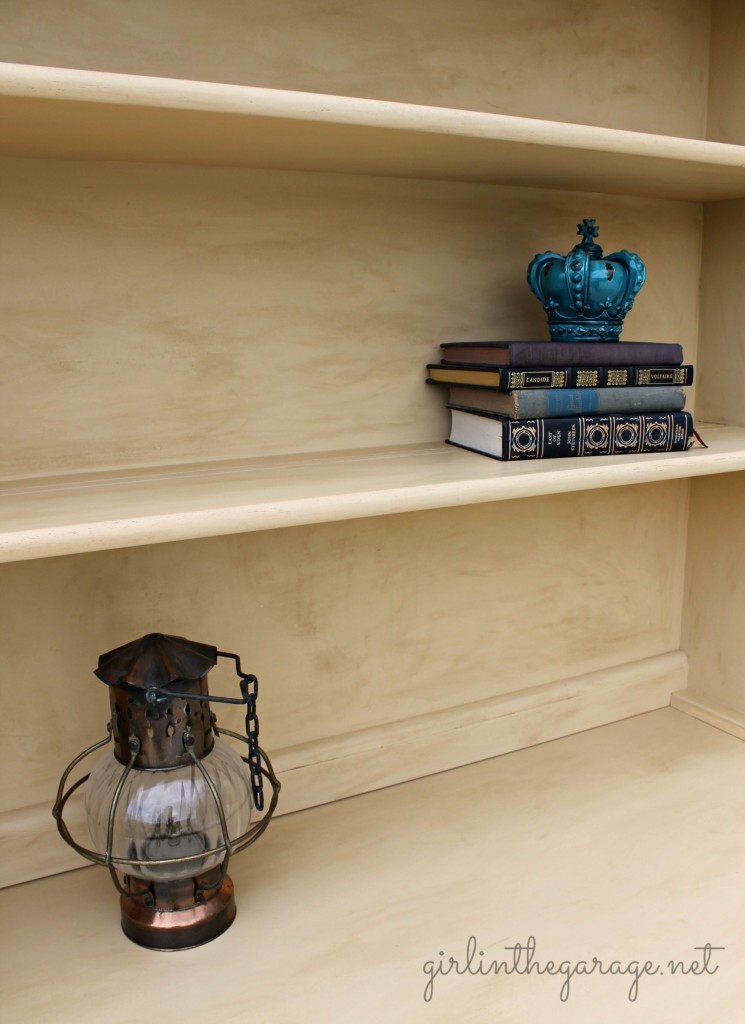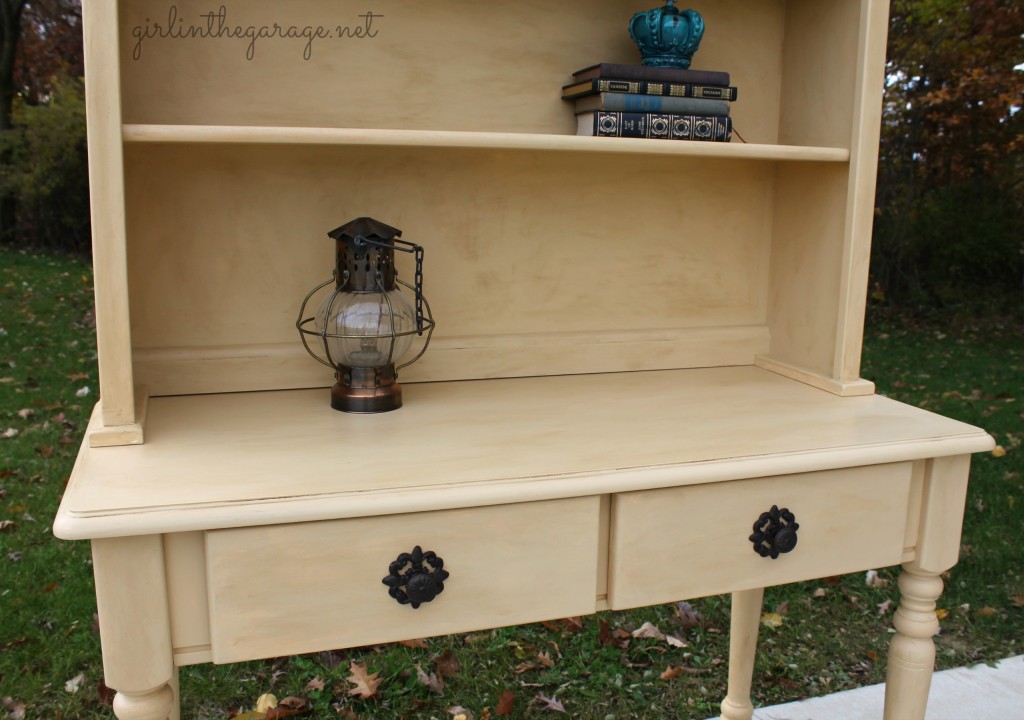 I also bought some fabulous knobs from Hobby Lobby which bring out the dark wax color more and remind me of the ironwork on my other hutch.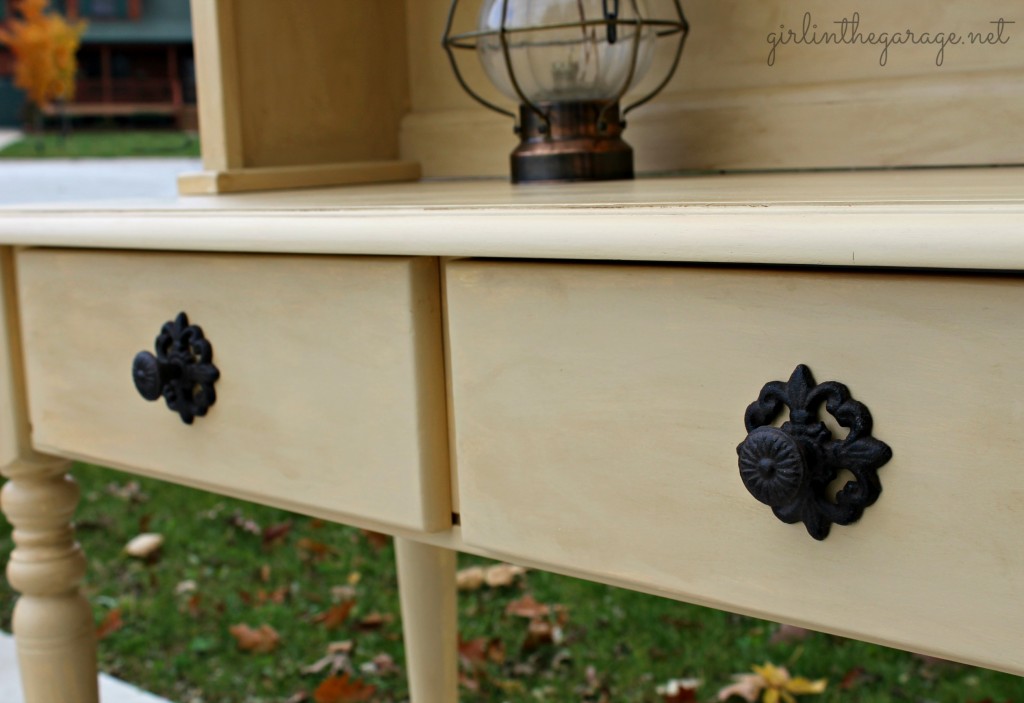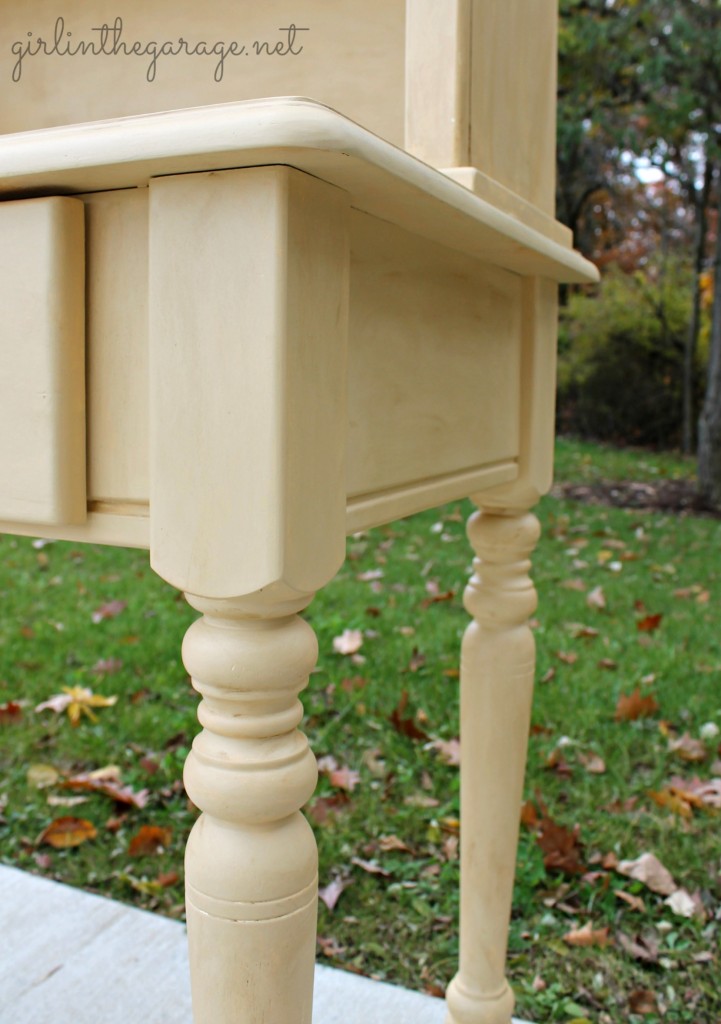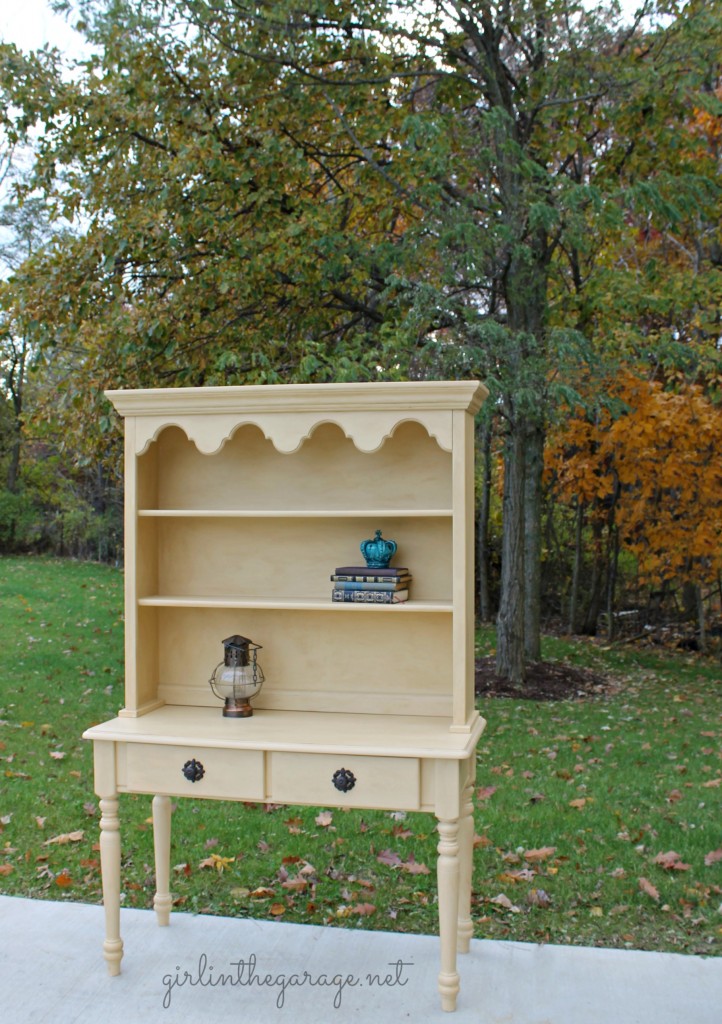 *Sigh.*
I love it.
Isn't it funny how sometimes a simple makeover can turn out so beautiful and timeless?
Jen
Recent Posts:
*Celebrating Everyday Life with Jennifer Carroll – Winter/Holiday Issue