Before October comes to an end in a few days, I wanted to write a post for Breast Cancer Awareness.  I don't have a deep personal story to share about myself or a close family member (fortunately I don't know of any loved ones who have been affected by it), but the fact is that 1 in 8 women will be diagnosed with breast cancer in her lifetime (source: National Breast Cancer Foundation, Inc.).  I'm not an expert on the topic but I can share my experiences with two breast cancer fundraising agencies.
If you're looking for a way to volunteer or make a difference and you don't have cash to donate directly, here are a couple ideas: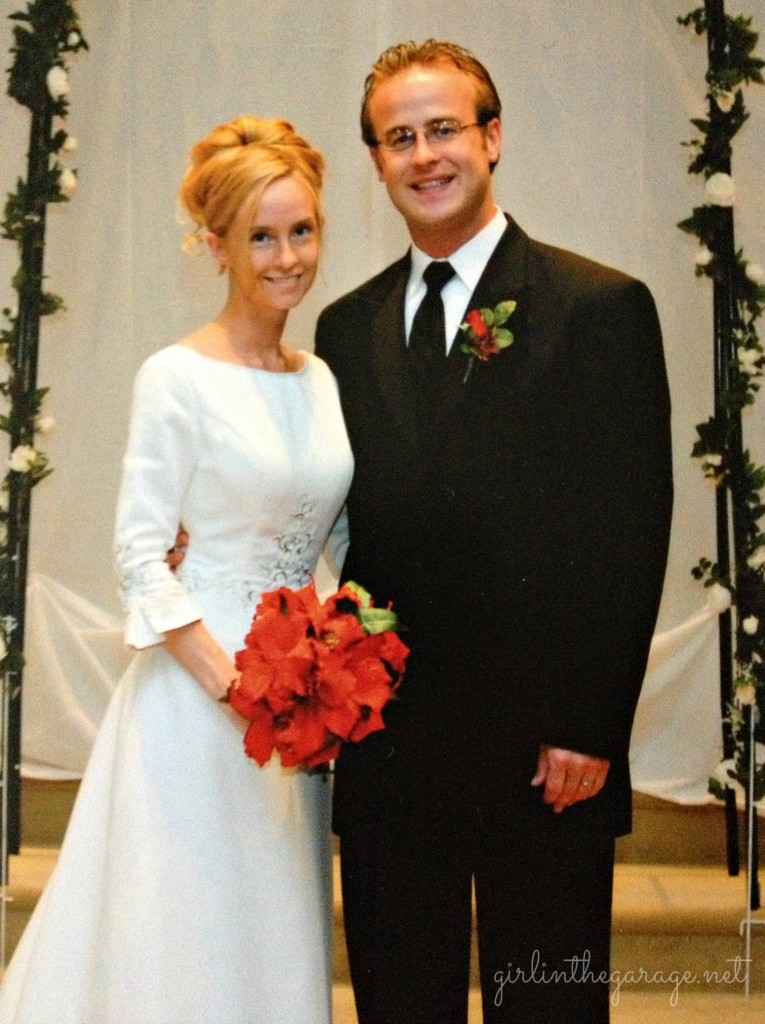 1.  Brides Against Breast Cancer
In July 2005 I got engaged, and like any excited bride-to-be, I started looking for my dress right away.  My mom and sister drove down to Indianapolis where I was living at the time and we spent almost an entire day visiting bridal stores all around town.  It's such an exciting feeling going to look for your wedding dress with the two females who've had the biggest impact on your life, and whose opinions you value more than anyone else's!  But alas, at the end of the day I was discouraged.  I had barely even found a dress that I was interested in trying on that was remotely close to my price range (=very conservative budget).  I wasn't excited about anything I had seen.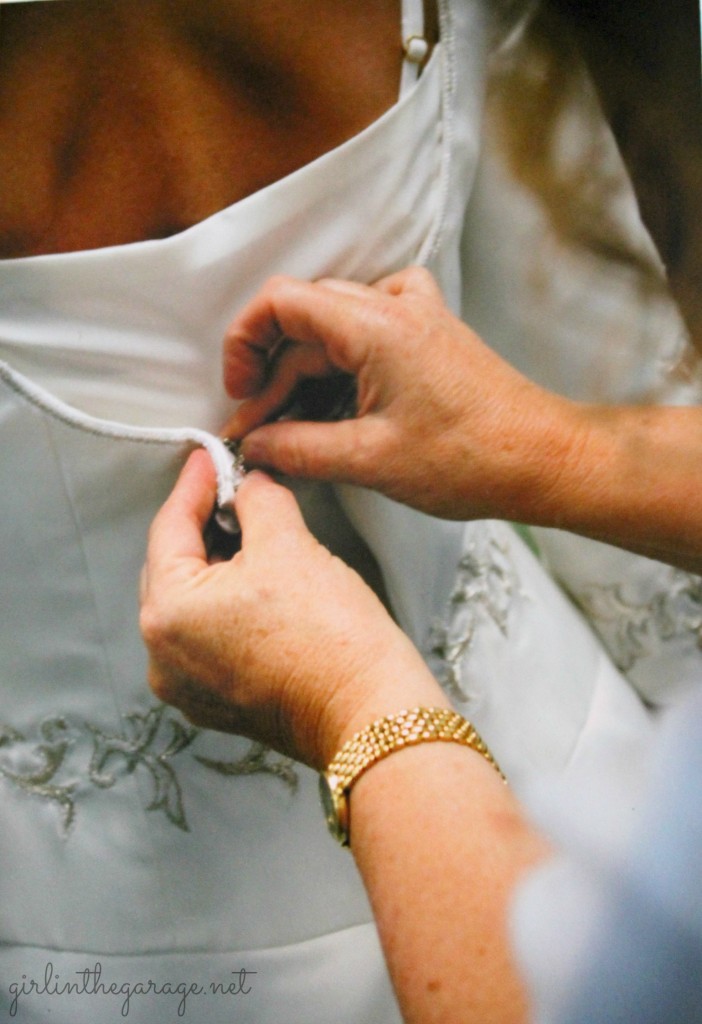 Somehow I heard about an event the next day for Brides Against Breast Cancer.  There were supposed to be hundreds of discounted wedding dresses (some new, mostly used – all donated) at a nearby location for just one day- and a portion of all the sales would go toward breast cancer research.  Knowing I couldn't pass up a chance to find my dress (even though my mom and sister had already driven 3 hours back home), I headed over there the next day.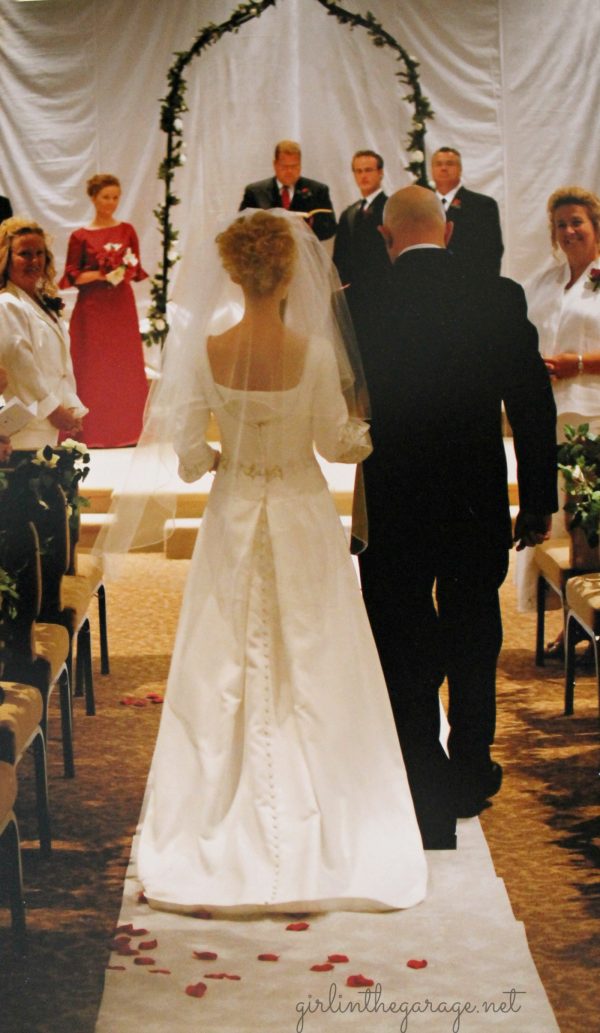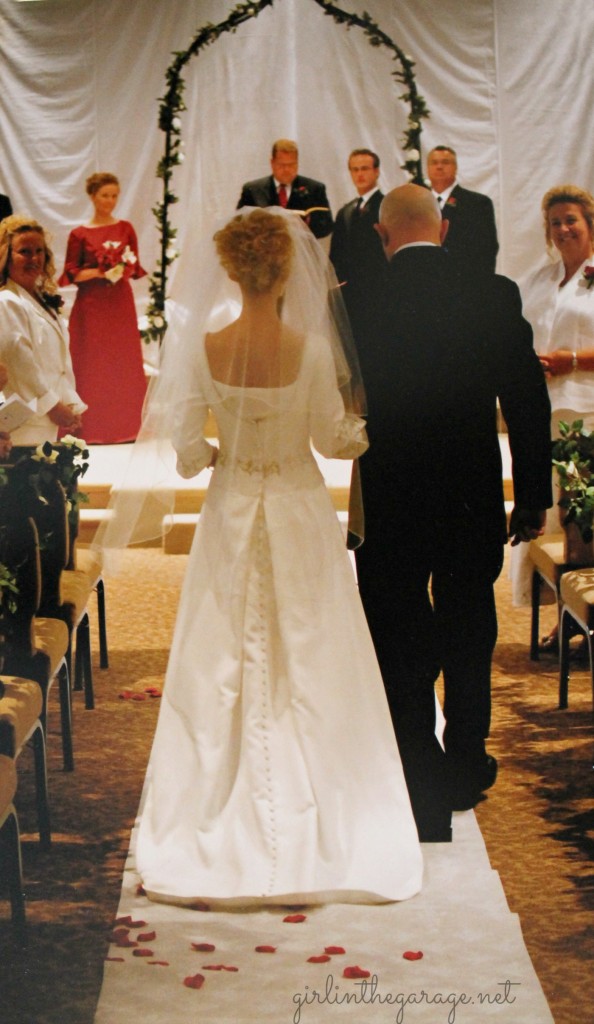 Now I'm not the kind of girl who runs towards large crowds and feels perfectly comfortable.  Okay so there wasn't a crazy huge crowd but there were quite a few women looking through the dresses (and even bridal accessories and bridesmaid's gowns) and I was definitely a little nervous being there alone.  I found my size and started to look, and picked out a couple dresses (including the one I fell in love with and ended up buying).
Let me tell you the women working at the event (most of whom were volunteers) were all SO incredibly sweet and kind!  Even the other women trying on wedding gowns- we all had a common bond and were complimenting each other and critiquing the gowns.  Finally I felt like I had found "the one" and nervously called my future sister-in-law.
"What's up, Jen?"
"Ummm… I'm nearby trying on a wedding dress and I'd really like your opinion… you know, if you're not doing anything else right now…"
I think I heard her tires screech when she pulled out of her driveway!   She got there and loved the dress, and I even think she cried a little when she saw me in it.  😉  I ended up buying the dress at a great price (I had to take it to the cleaners but no alterations were needed- it actually fit perfectly!) and for the first time I realized how great in-laws could be to share in special moments even when my mom and sister couldn't be there.  It was absolutely the perfect dress and it was an unbelievable price – and for a great cause.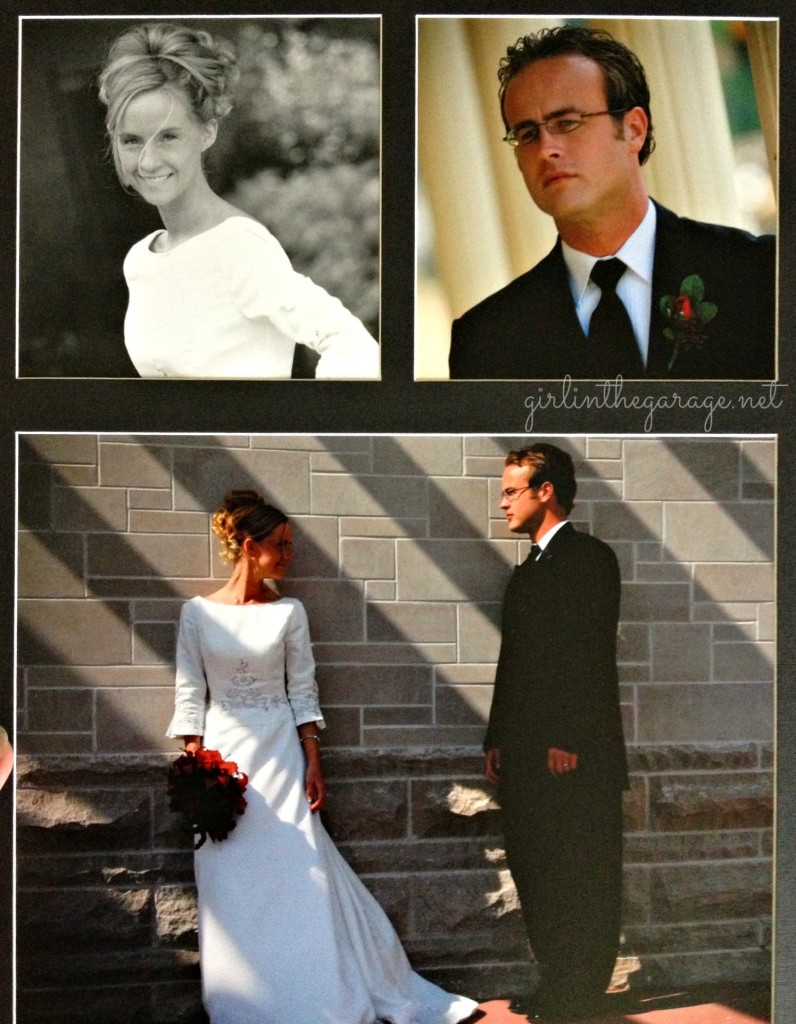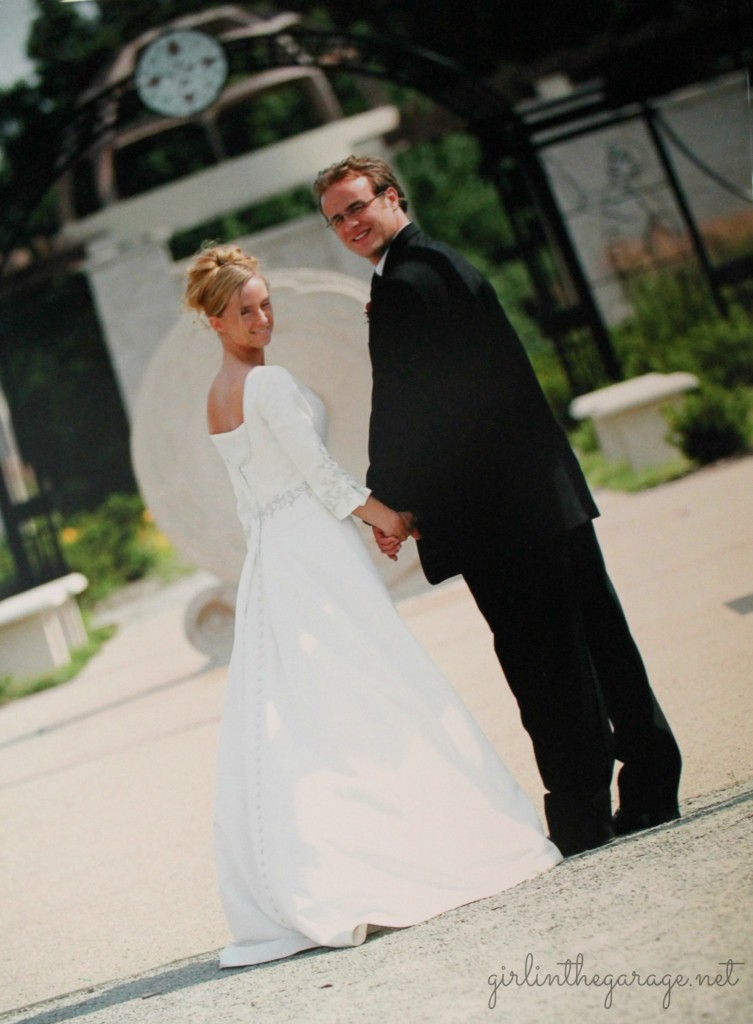 I didn't even realize it right away but there was a tiny pink ribbon attached inside the bodice of my dress- a beautiful reminder of how I found my dress and the great organization behind it.
For more information on Brides Against Breast Cancer, to find out if they're traveling to a city near you, to volunteer for an event, or if you're interested in donating a gown, go HERE.  If you know a bride-to-be looking for a gown, please pass along the info!
You may have heard of this race that happens in several cities around the U.S. every year.  But you might not have realized that even if you don't participate in the race, they need hundreds of volunteers to make everything run smoothly.  My friend and I volunteered together for the Indianapolis race one year and it was such an awesome experience!
We signed up as volunteers in advance (just find your local Komen chapter's website and look for "volunteer opportunities") and we got a t-shirt and they assigned us to work for the New Balance booth.  We walked around and passed out pins – nothing super important but we were still part of the event, and we met some incredible survivors!  It was an inspiring day and I'd love to volunteer again sometime.  These events really cannot take place without so many people volunteering for all the different tasks involved.
For more information on the Race for the Cure including locations, participating, volunteering, or donating, go HERE.  Also- please pass this info along to anyone who might interested!
*This is not a sponsored post, just a topic that I'm passionate about!
Jen
Miss any of my recent posts?  Catch up here:
Girl in The City of Light {Paris} – Part 2
22 Fabulous Furniture Makeovers