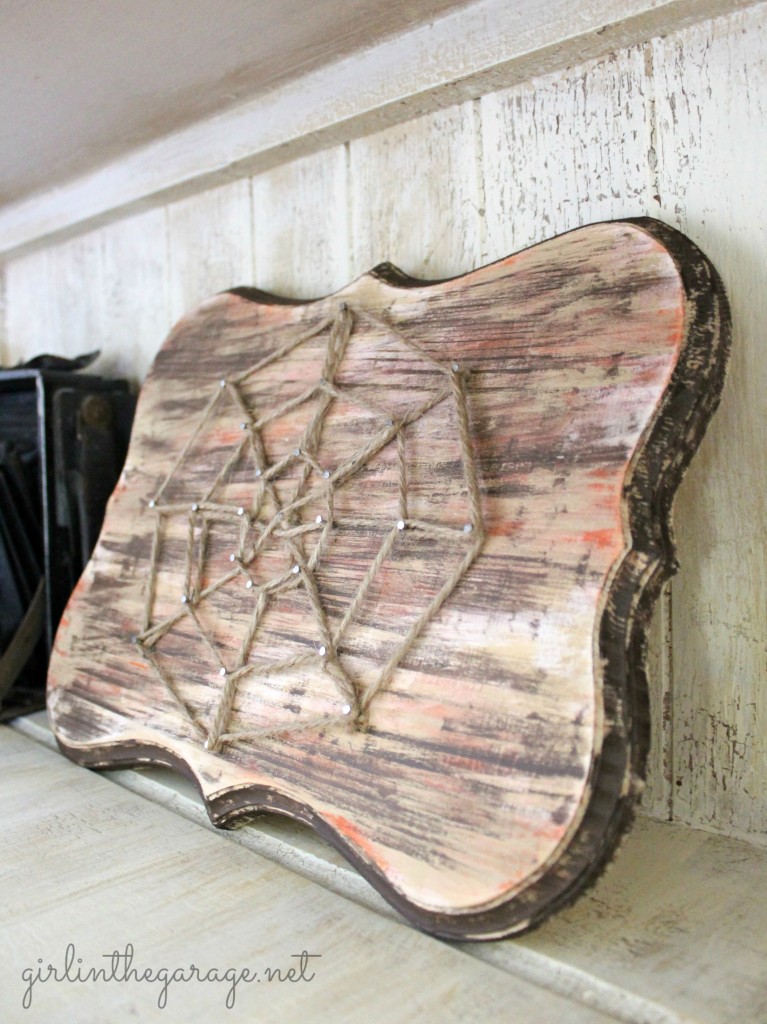 Well we're 10 days from Halloween (my boys keep asking about it every day!) – so it's the perfect time for another Halloween craft.  We decorated pumpkins earlier this month and to be honest I'm not a big fan of spooky Halloween decor.  My kids are young and we take them trick-or-treating in cute costumes (Superman and a robot this year), but we try to stay away from all the scary stuff.  Some houses put out really creepy displays and honestly it creeps me out too, not just my kids!
So this is a tame Halloween craft that won't look too out of place temporarily sitting out with all my fall decor.  😉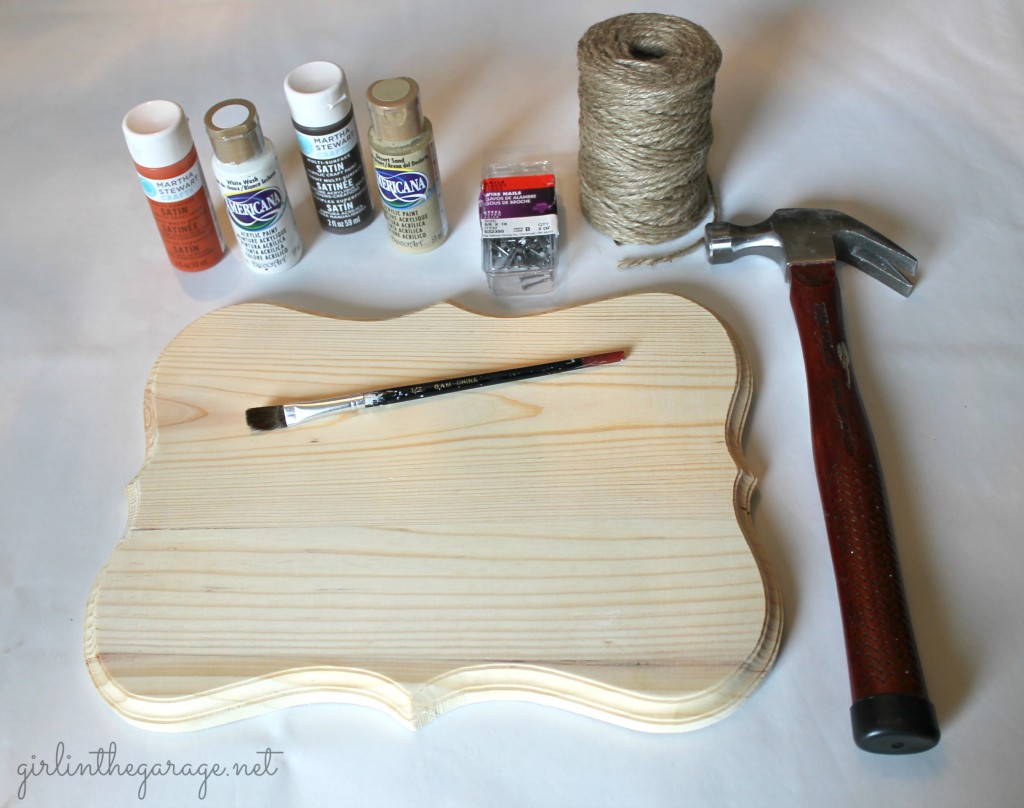 Supplies:
Wood board from craft store
Craft paints (I used orange, white, tan, and brown)
Small nails (mine are 5/8 in. long)
Jute cord
Paintbrush
Hammer
Sandpaper (not pictured)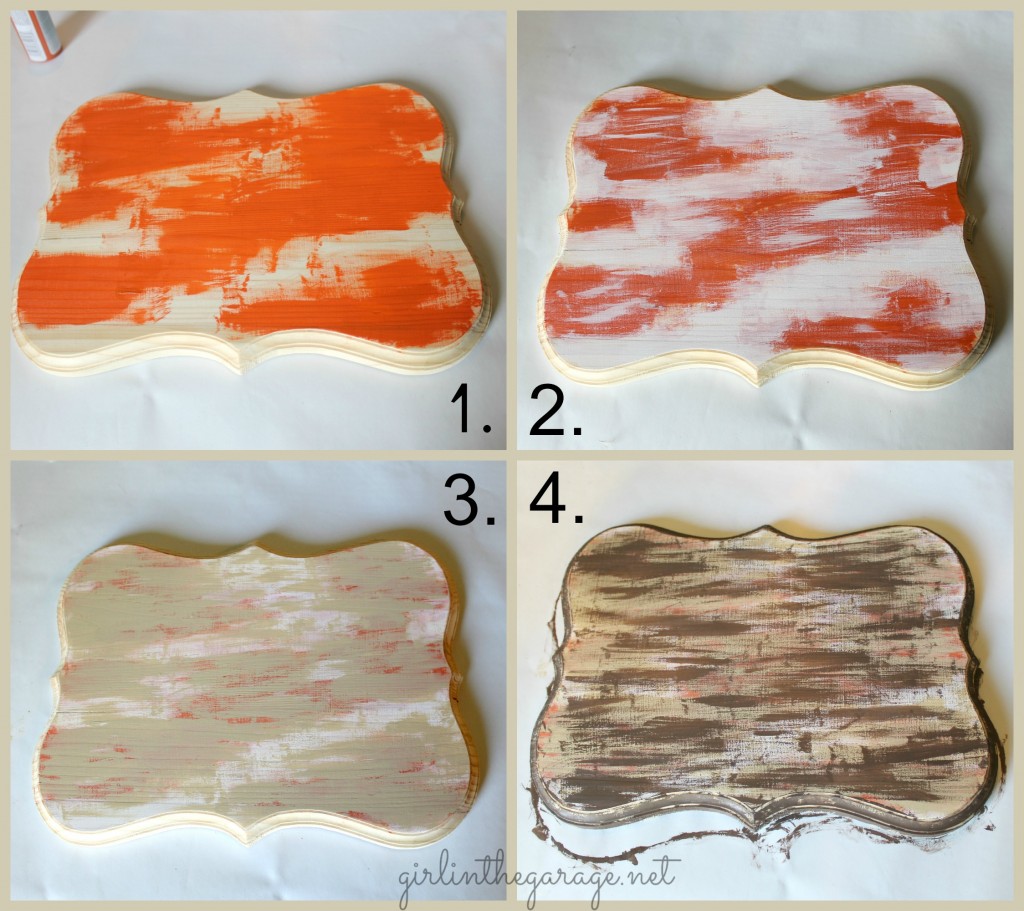 First I sanded the board to smooth any imperfections.  Then I randomly painted the board orange (1) – I say "random" because I was going for a rustic look.  Then after drying I sanded/distressed again, then added some white paint (2).  I repeated the sanding and painting with the tan and brown paints (3 and 4).  I also added more brown paint around the edges.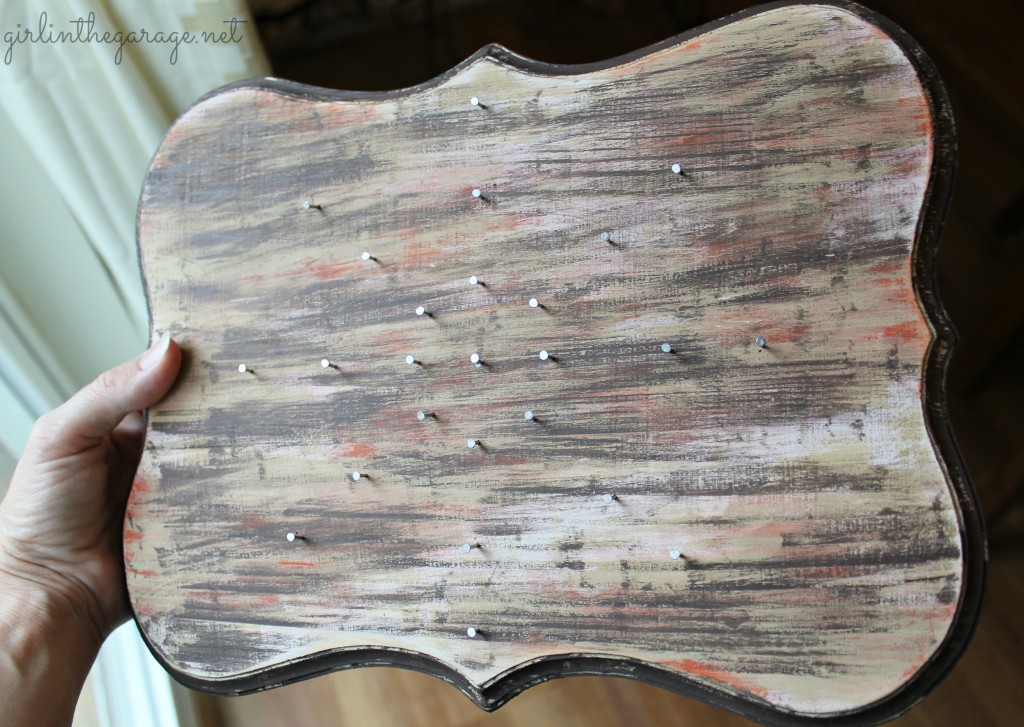 Then I had to Google spider web images… and I hammered nails into the board where the web's lines would intersect.
Lastly I tied the jute cord securely on the middle nail and started twisting it tightly around the nails until it made a web.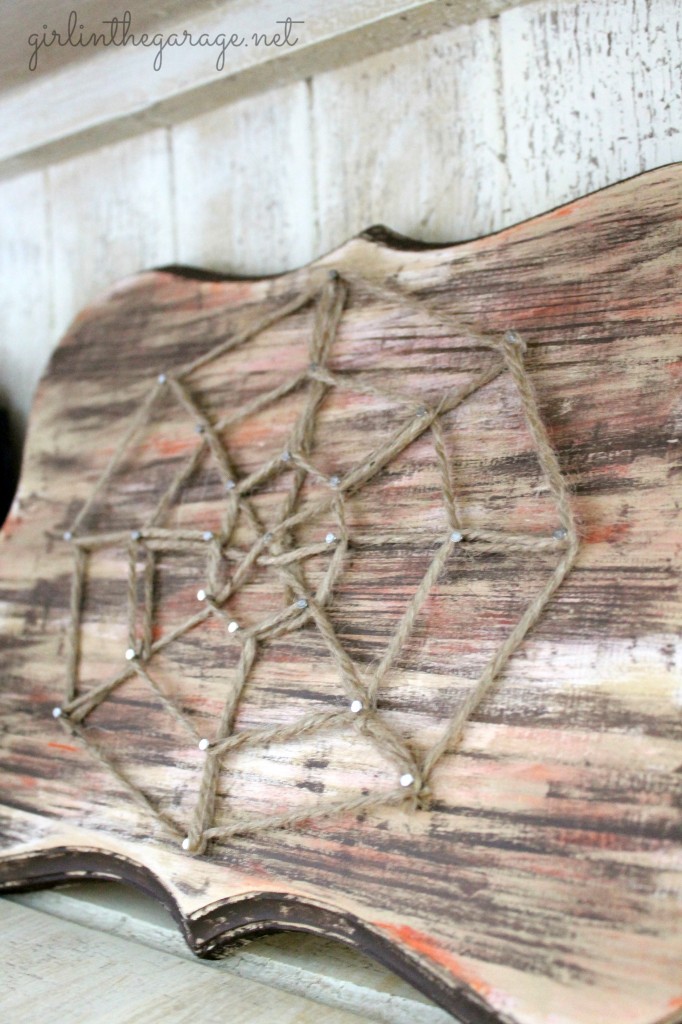 It's not perfect but it's rustic-looking, and that's what I wanted!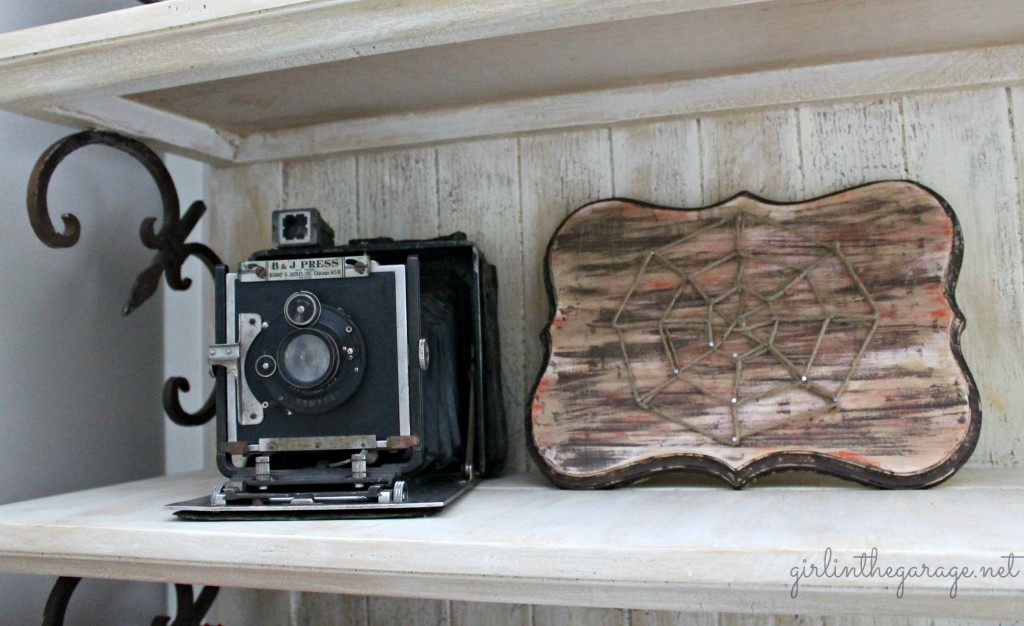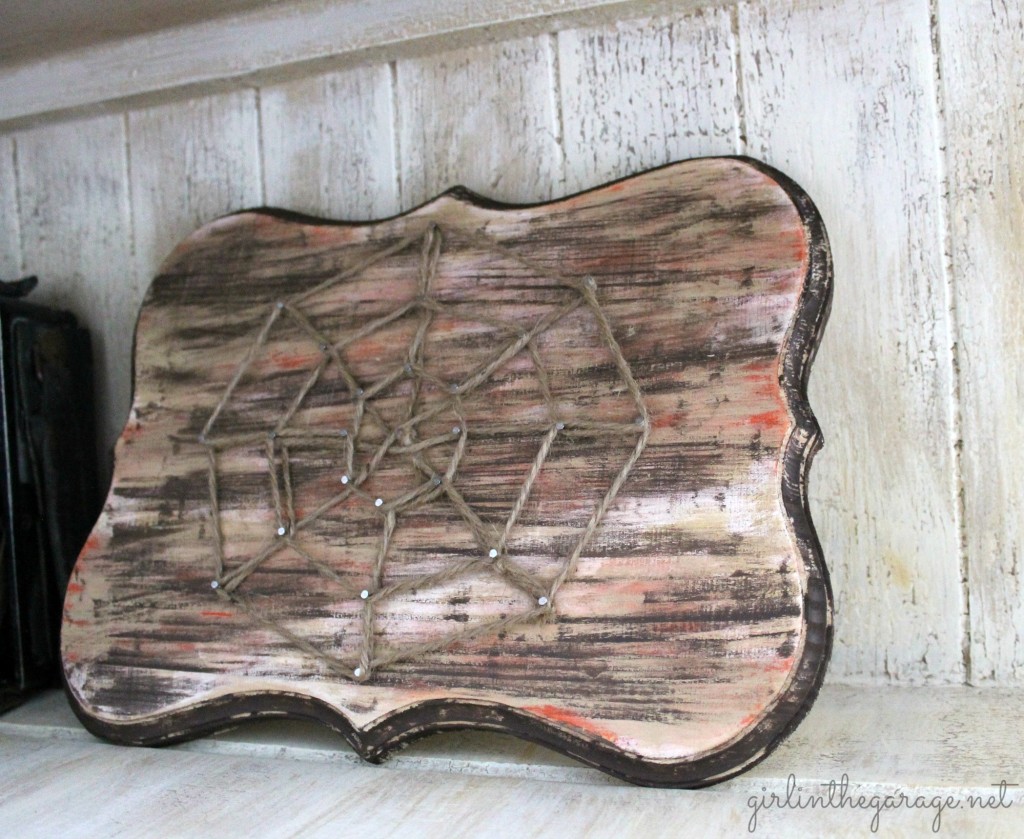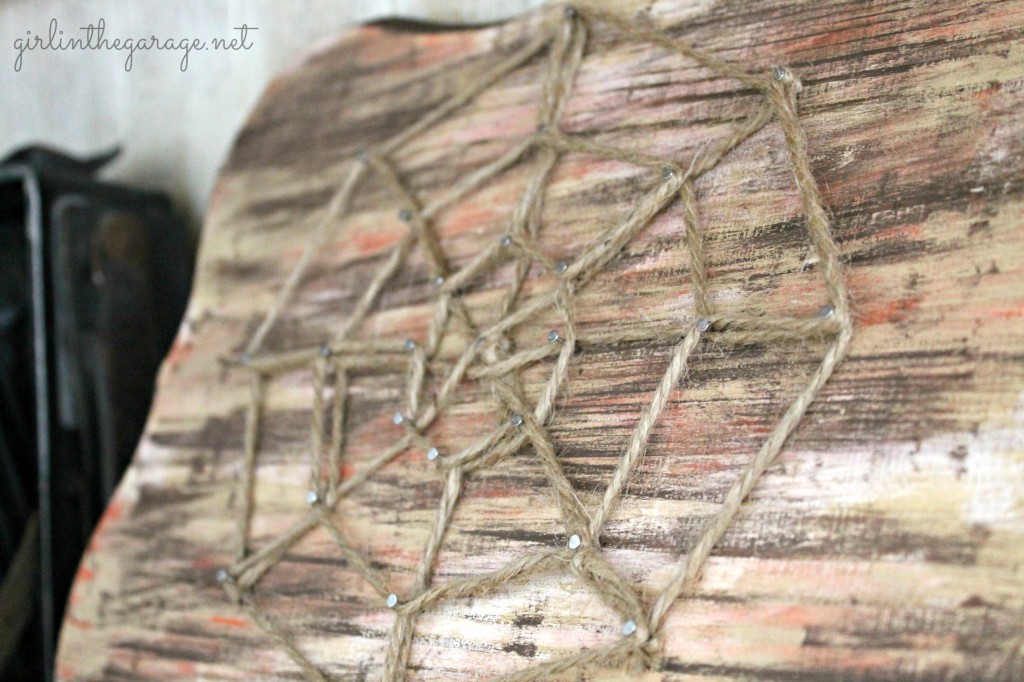 Do you go all out decorating for Halloween, or do you keep it simple?
Jen
Miss any of my recent posts?  Catch up here:
Girl in The City of Light {Paris} – Part 1
Just like string art?  Here's a heart I made awhile back:  Heart String Art