Since I have about a million photos of Paris to go through and edit, I opted to split my post into parts – two for Paris and one for Versailles.  I'll mix them with my other posts in case you're not a fan of pretty photos of faraway places.  😉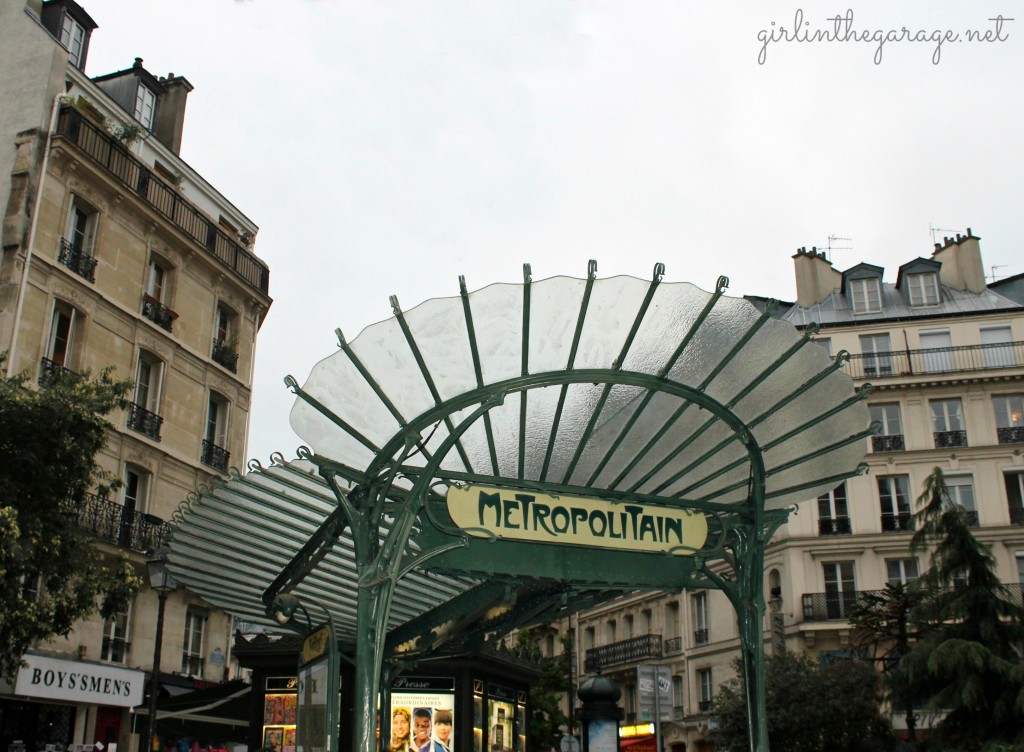 When we left London, we arrived in Paris on Sunday morning and wouldn't you guess – just like in Detroit, our luggage got lost in the airport.  About seven of us waited for about an hour and a half until they found our suitcases and we could start the journey to our hotel (over an hour away by train and then metro).   On the way my suitcase got stuck in the gate in the metro station and smashed into deformity…  and once we finally made it to the area where our hotel was we got lost.  It wasn't a great morning… but it did get better!
After resting in the hotel, we finally set off to do some sightseeing in Paris.  It was getting late so we decided to visit a few places that we could quickly see (that we spent a lot of time at when we came here 5 years ago).  We hopped on the metro and got off near the Seine.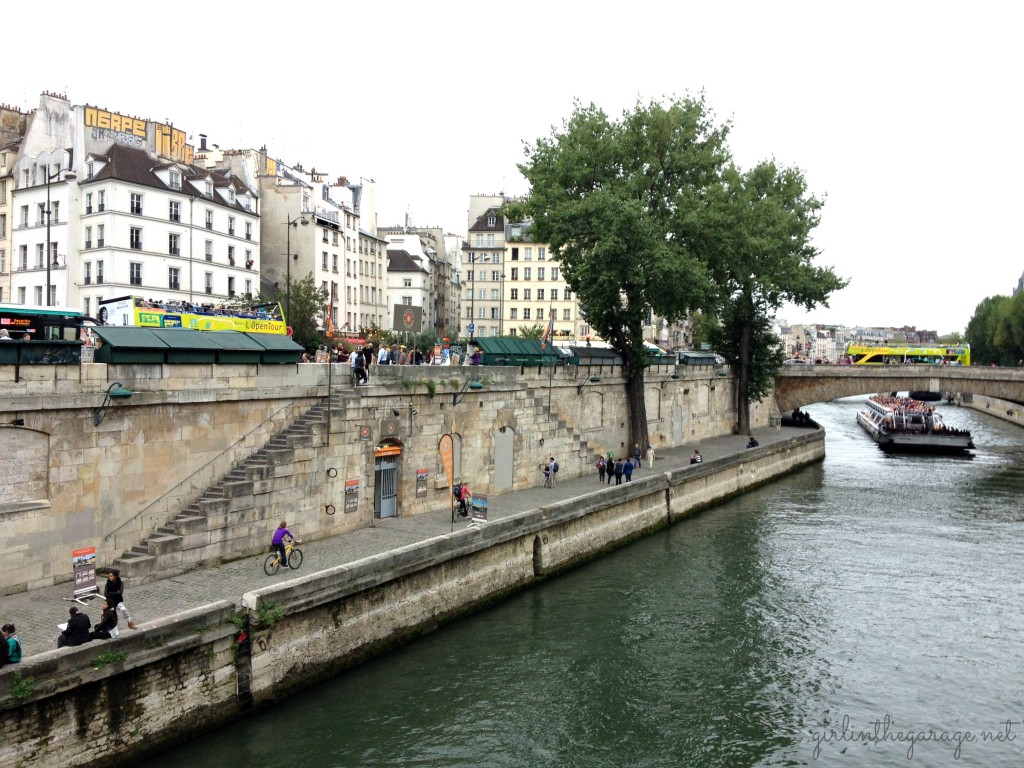 Just past the bridge was Notre Dame.  Since it was Sunday there were tons of people, more than I remembered being there before.  We didn't go inside to look around this time but we admired the architecture for a while.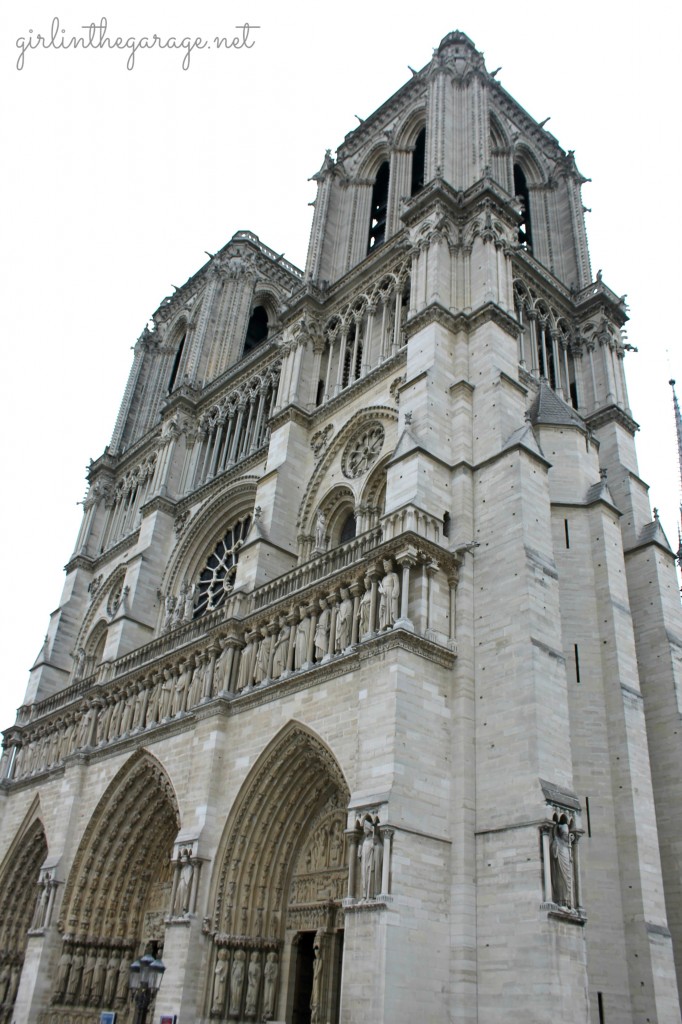 Next we wandered around the streets on our way to find dinner.  We passed this building and famous square – forgive me but I don't remember the name of it.  I think it's a government building.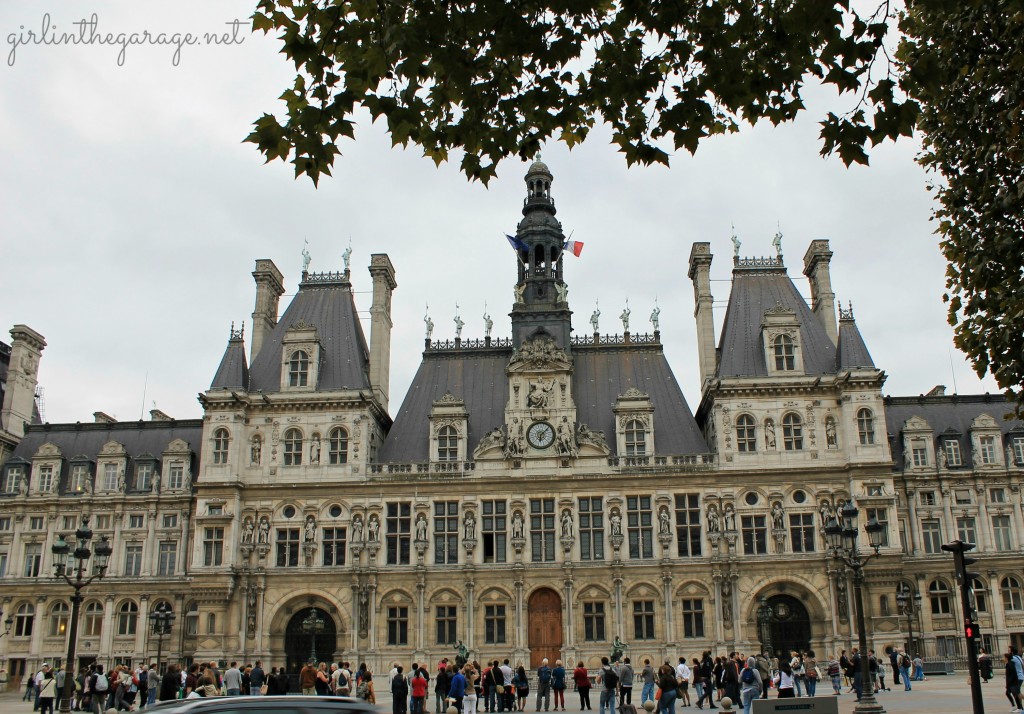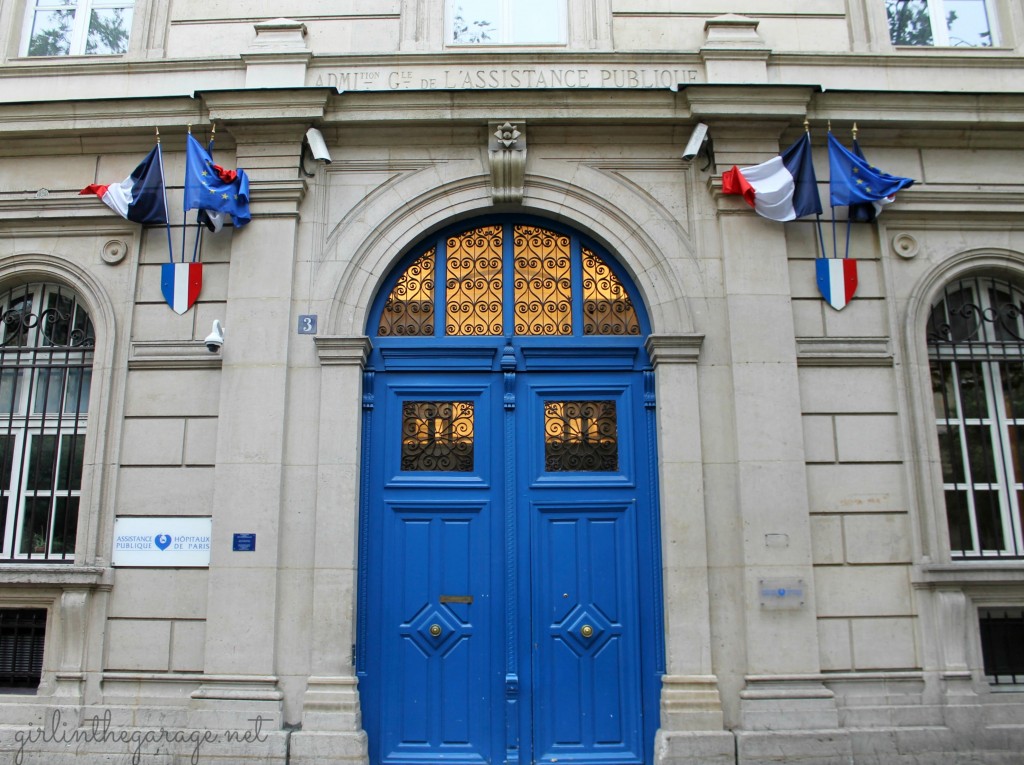 After eating dinner at a cafe, we kept walking until we found the Louvre.  We spent almost an entire day inside last time (and saw the Mona Lisa, which is very heavily protected BTW) and just wanted to say hi and sort of pay our respects this time.  It's an amazing building and if you're planning to visit, you would need probably 2 full days to see everything inside.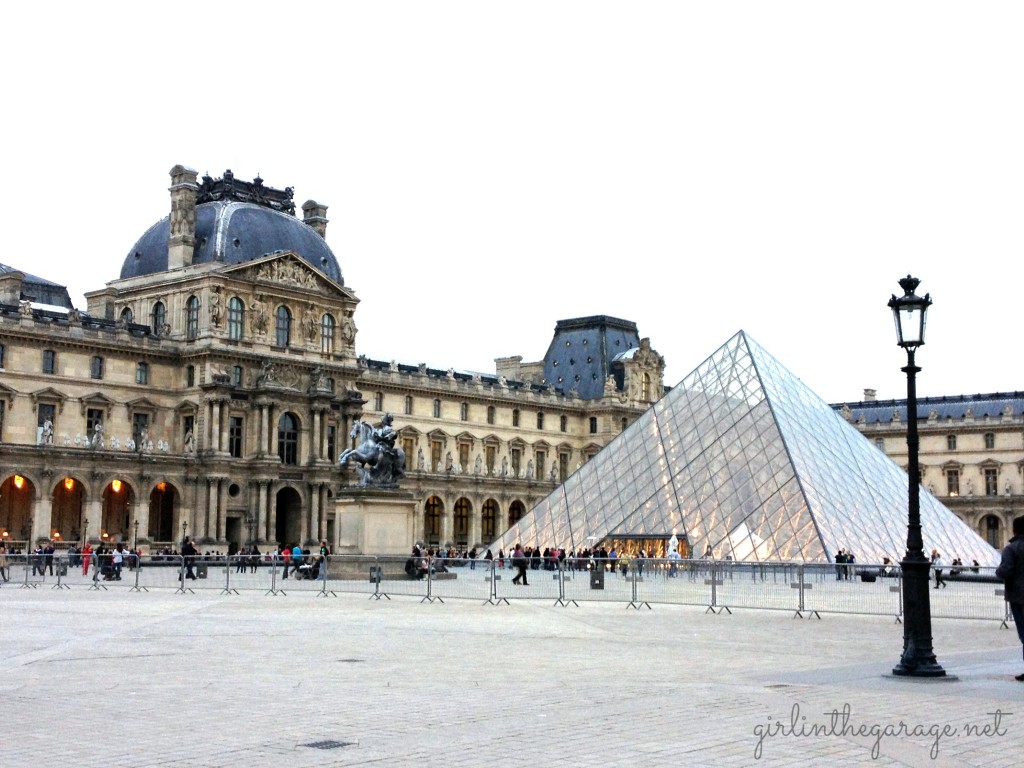 The next day we had a lot planned so we started off heading to Montmartre, one of my favorite areas of Paris.  Montmartre is an area built on a hill (with Sacre Coeur at the top) which many artists have called home over the centuries (Dali, Monet, Picasso, van Gogh).  Art is still very much alive in the Place du Tertre where many artists set up easels and sell their paintings, many working on the street so you can witness their talent in action.
At the base of Montmartre is a nightclub district which includes the infamous Moulin Rouge.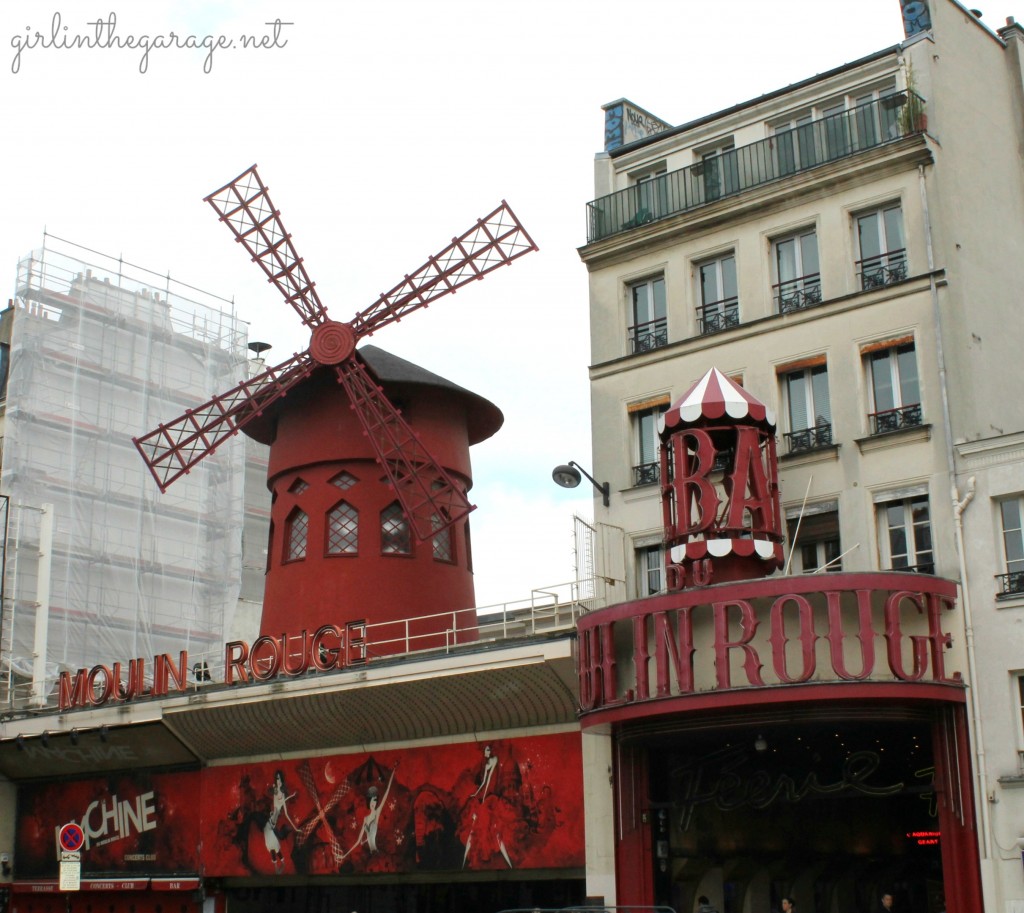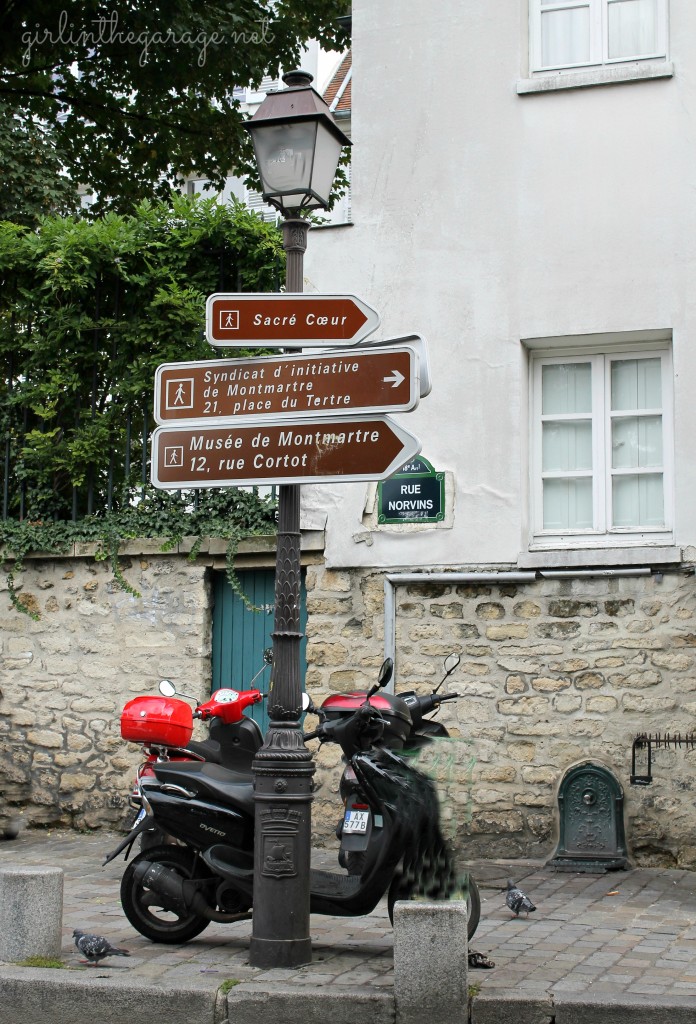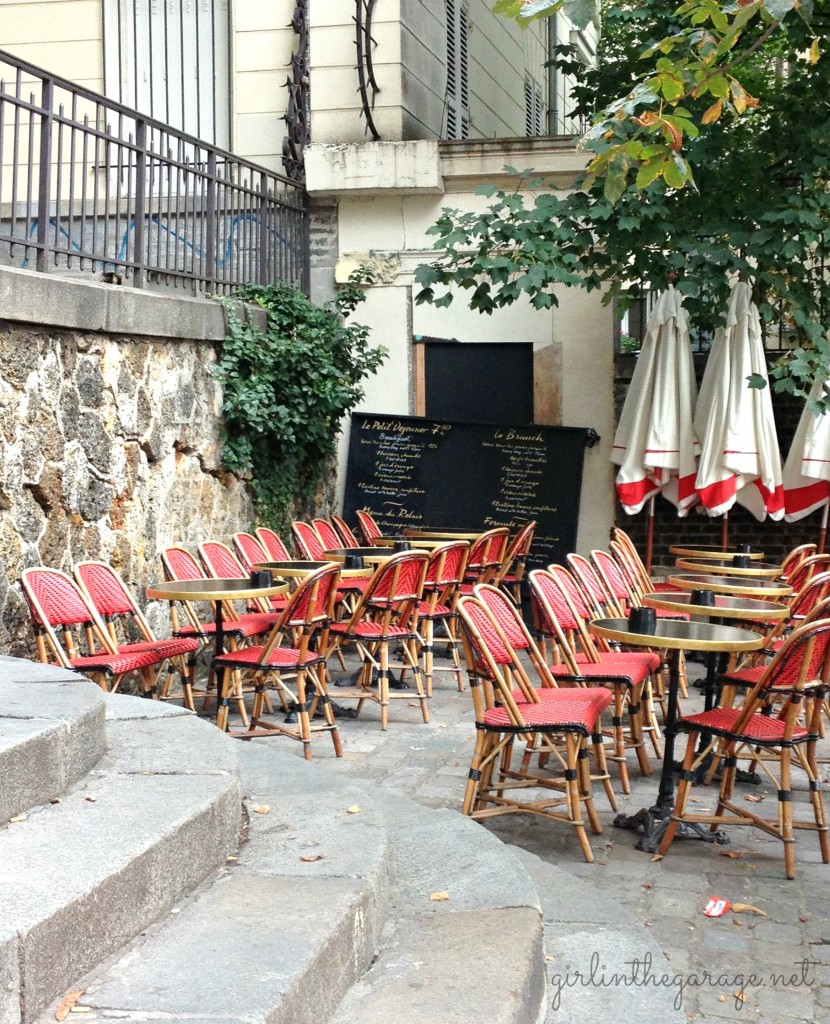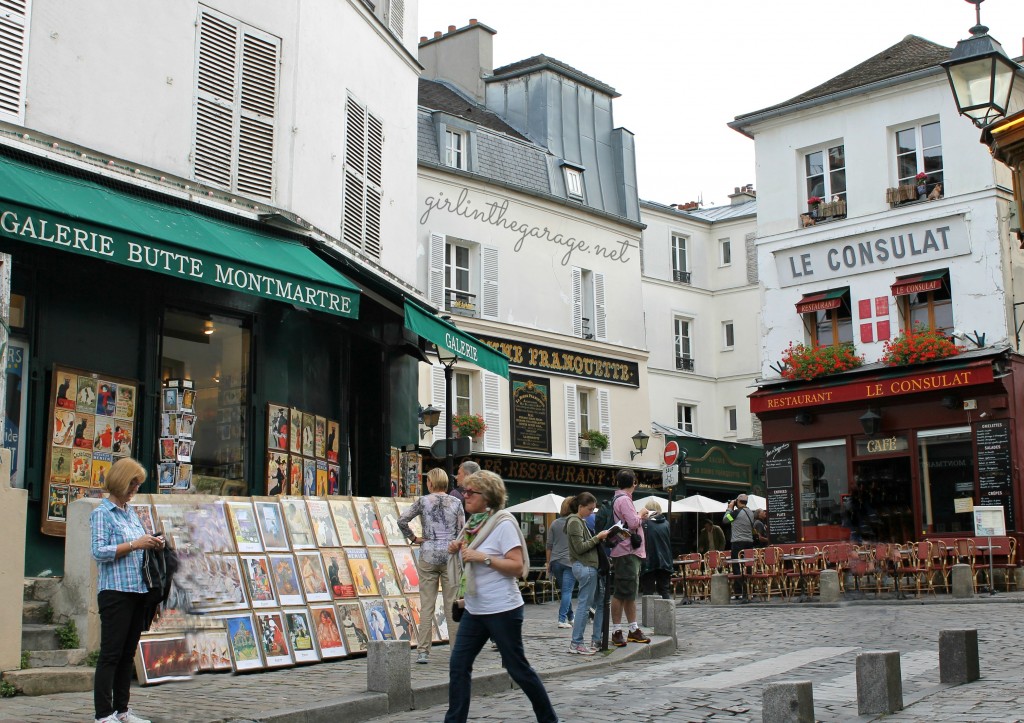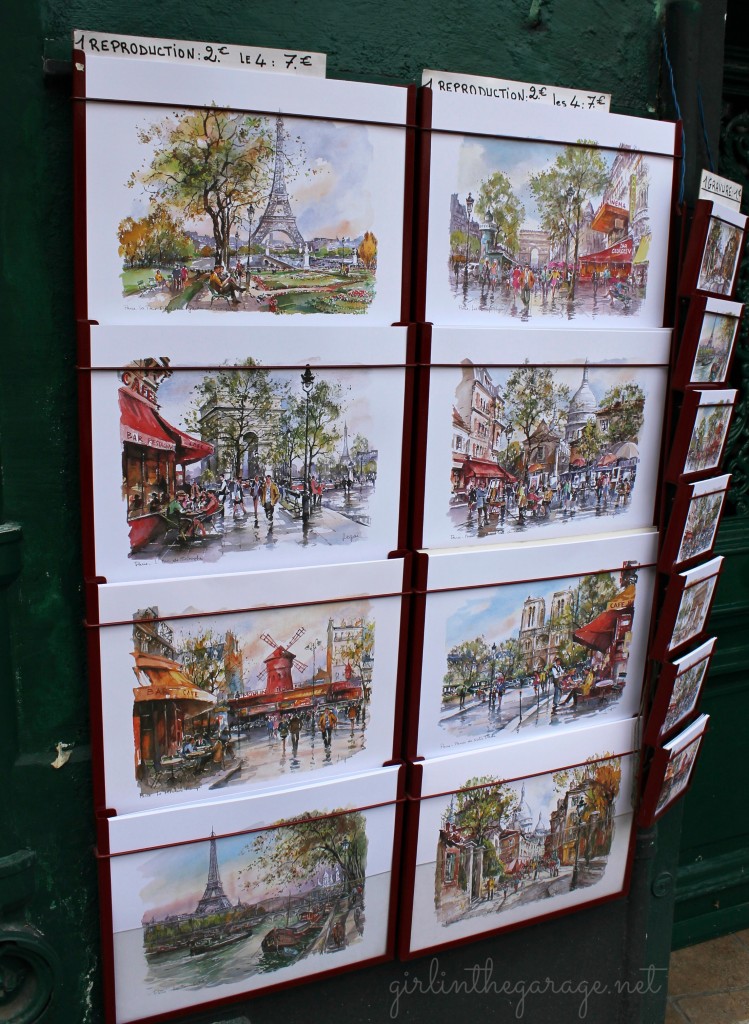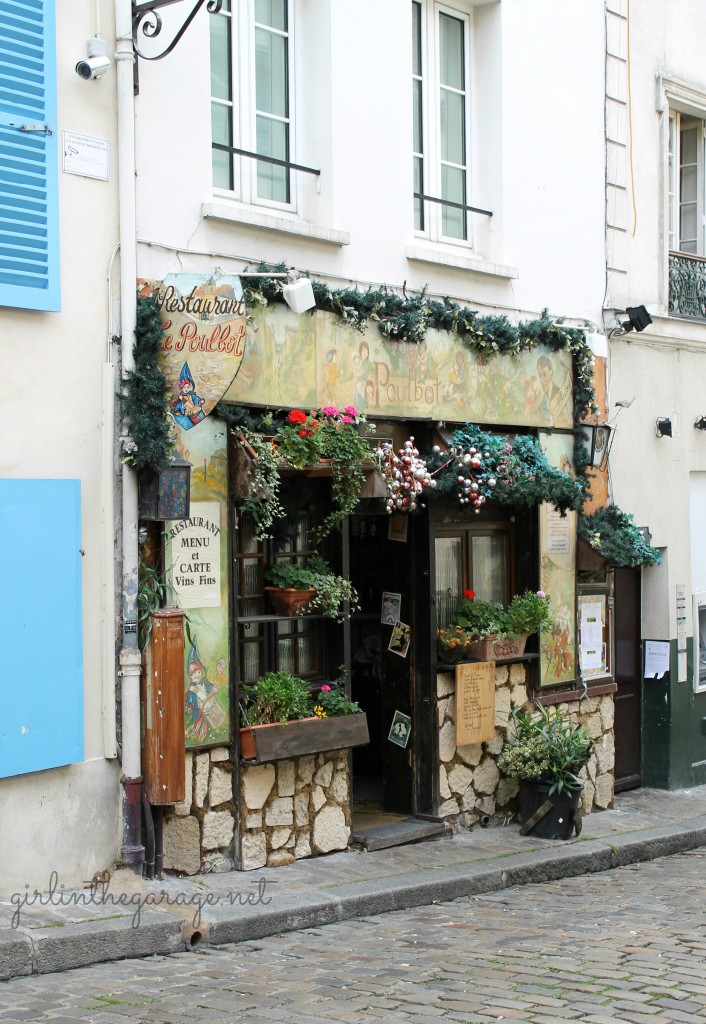 Once you reach the Place du Tertre, there is a square filled with cafes and artists selling their work.  We walked around before I chose some paintings to buy and then ate lunch at a cafe overlooking the square.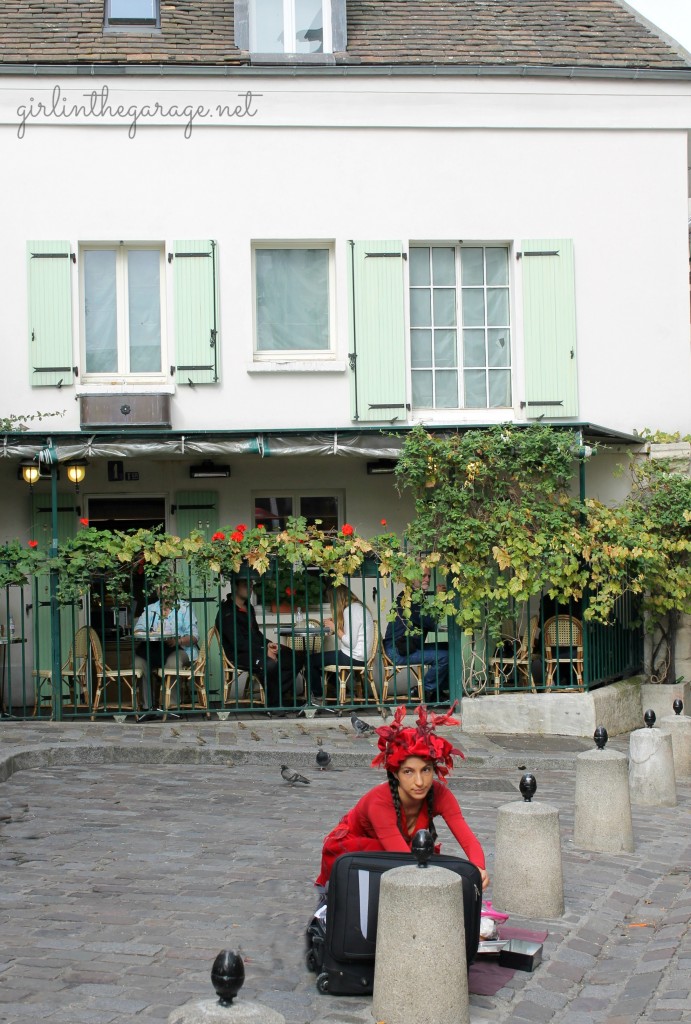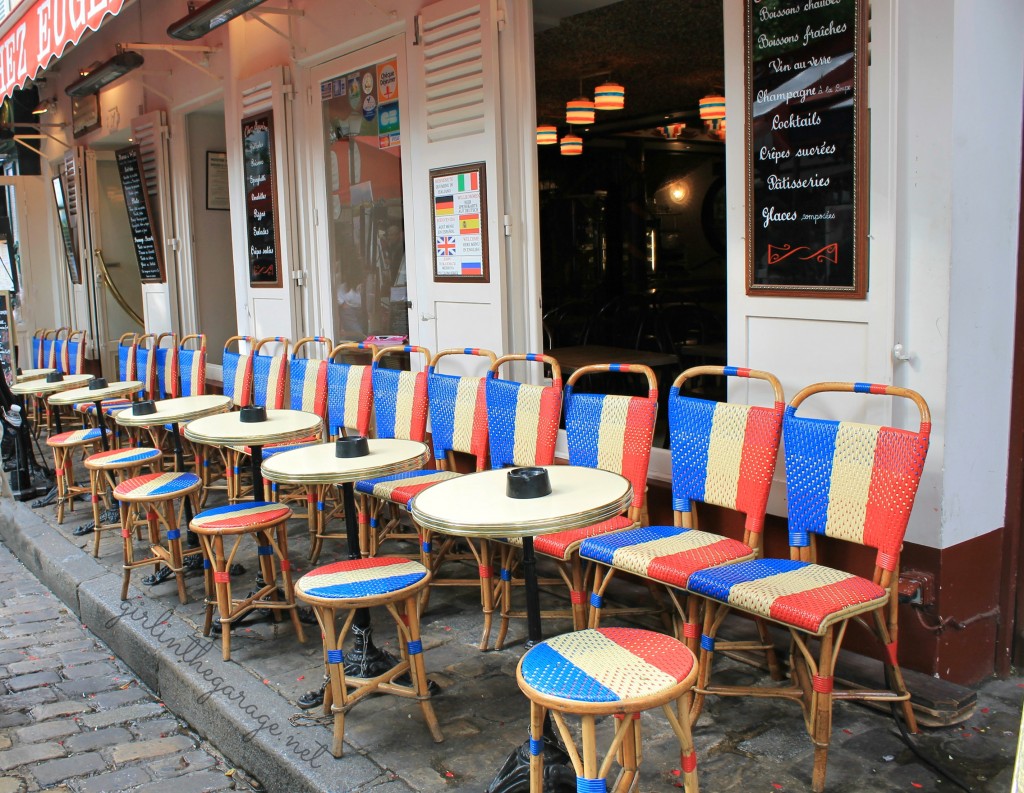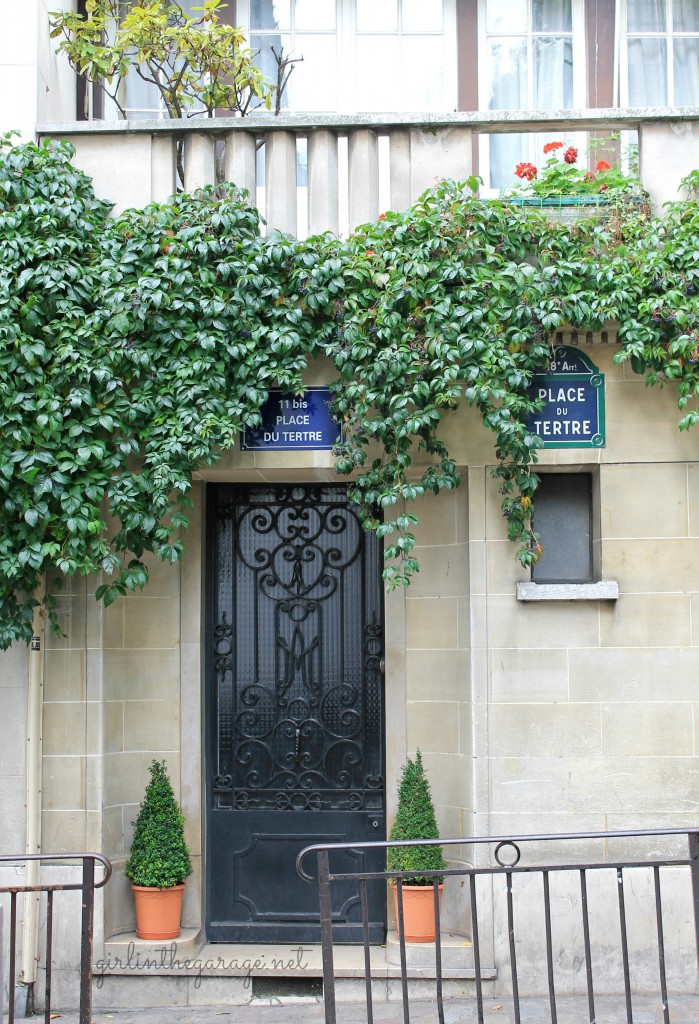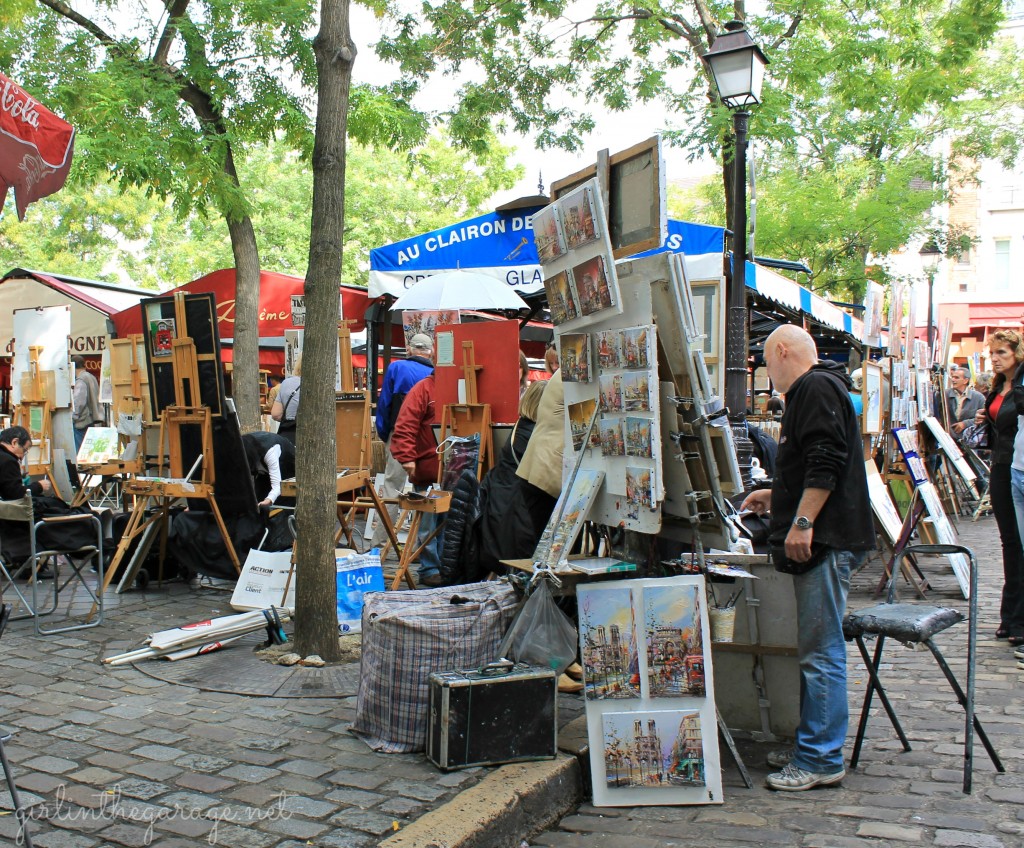 The watercolor paintings I purchased and the talented artist who created them: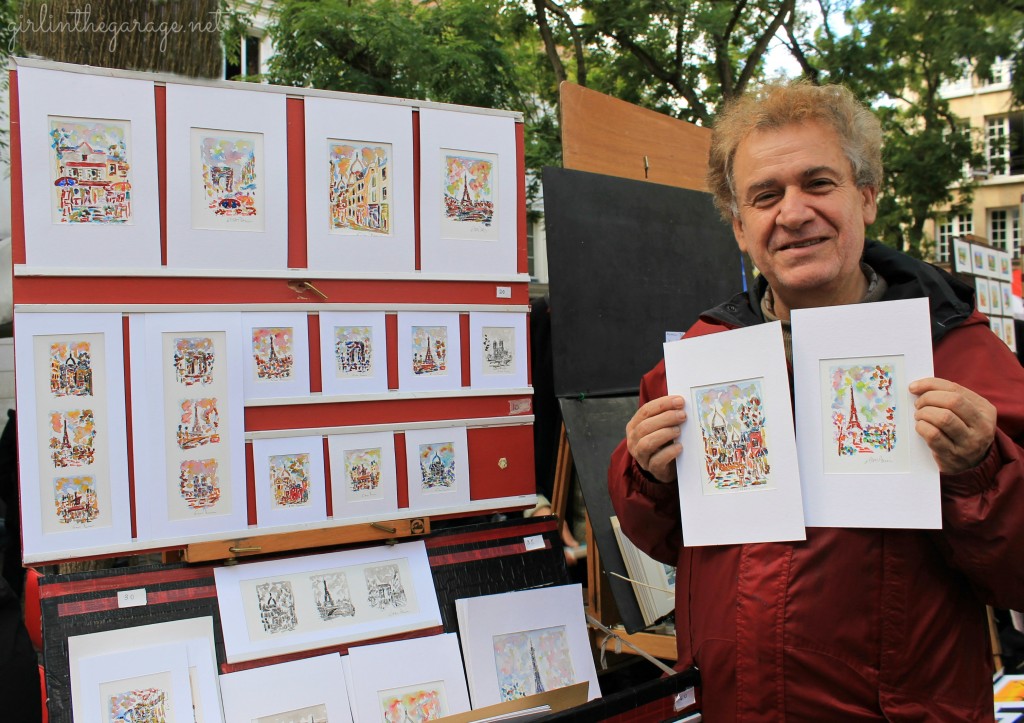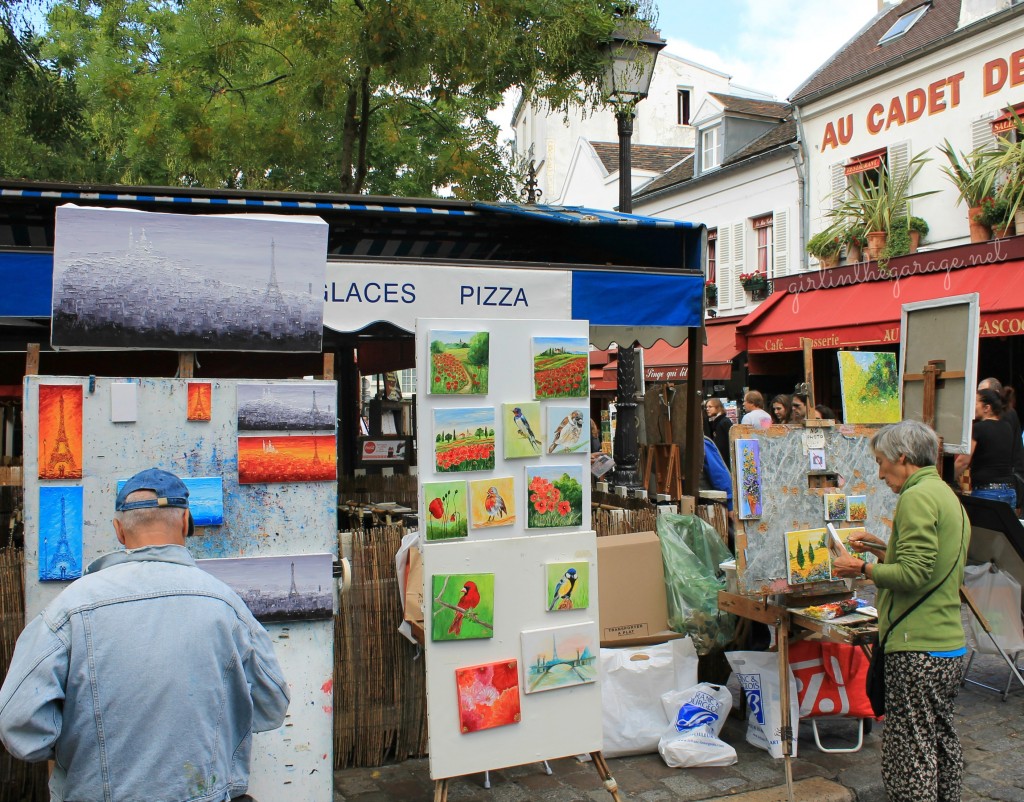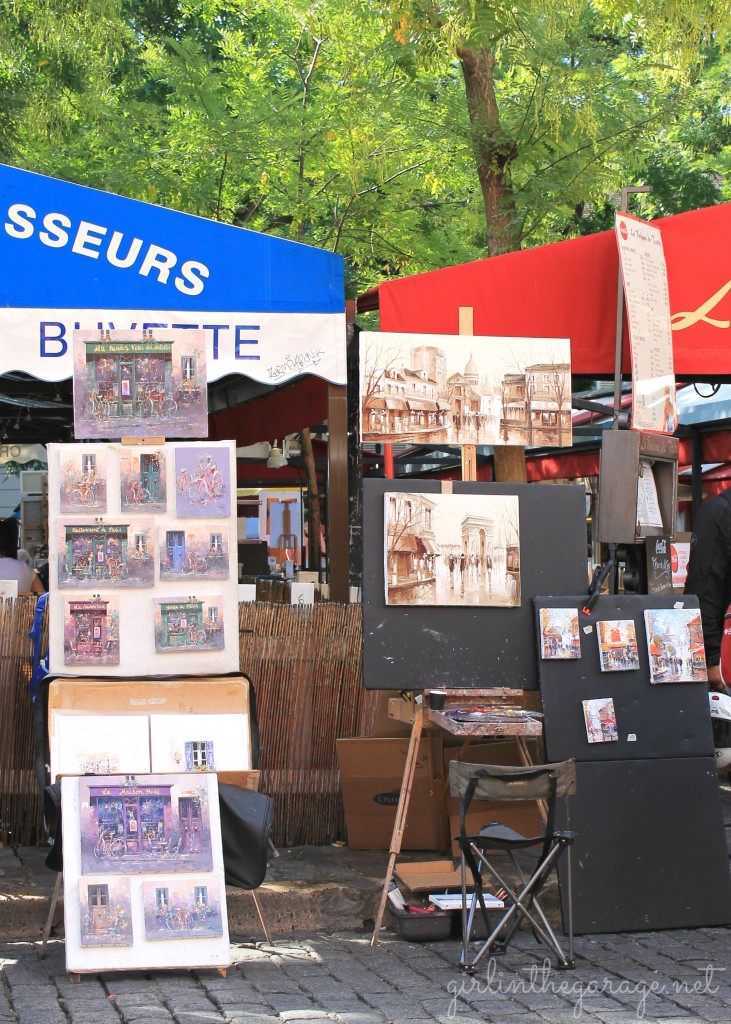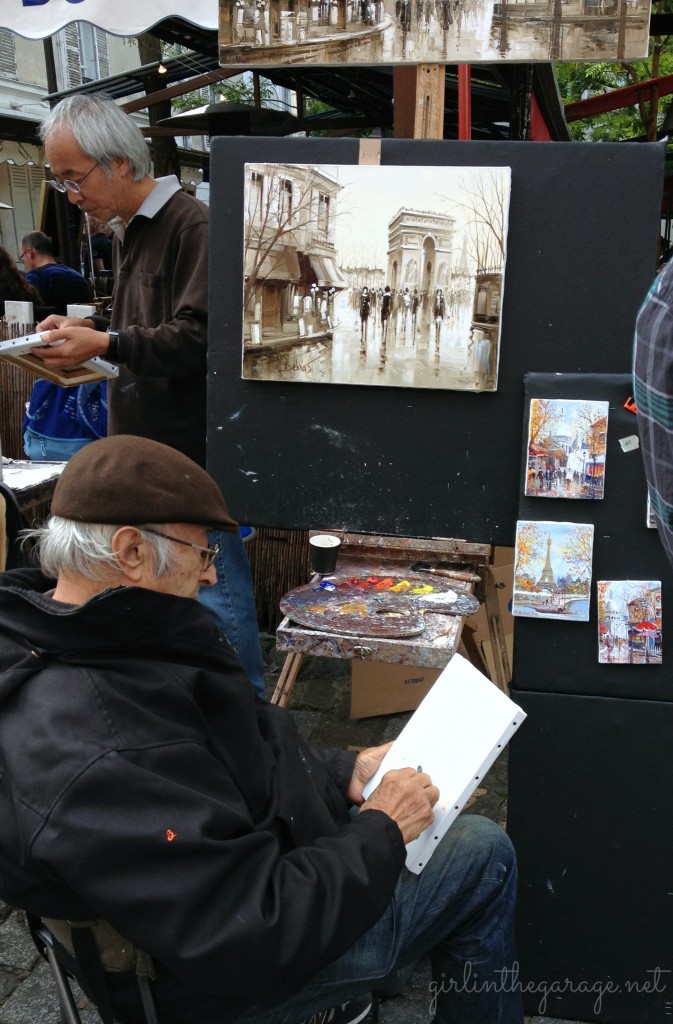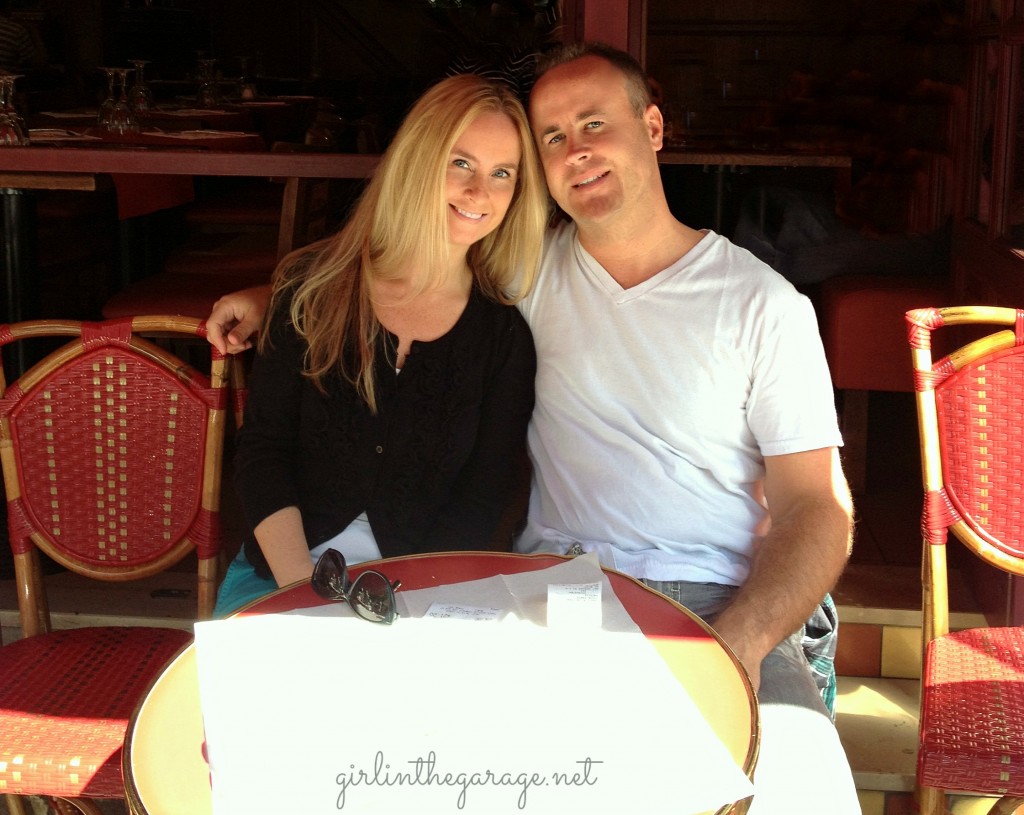 After lunch we headed further up the hill where we found more cafes and artists making a living.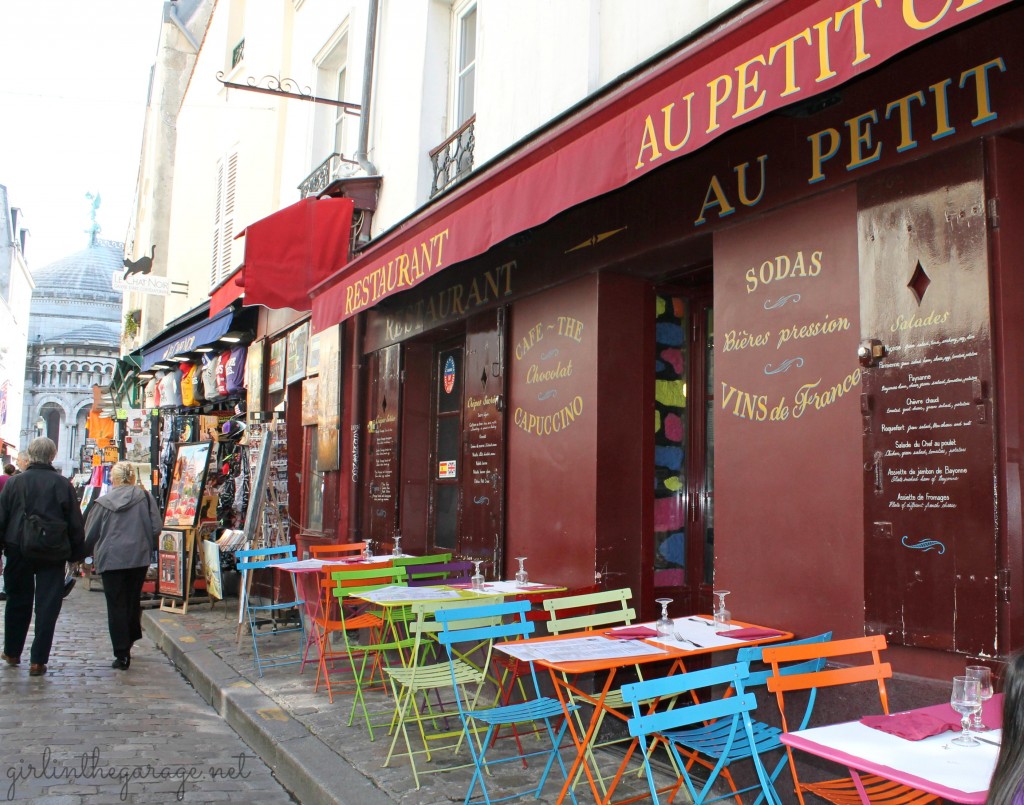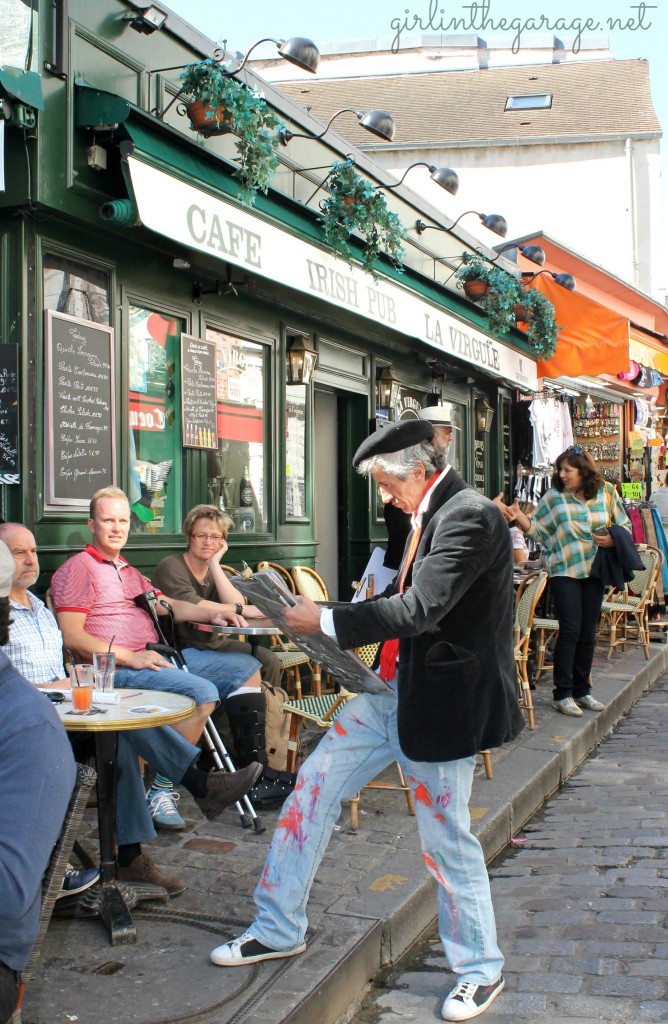 Then we turned a corner and saw a vision of white: Sacre Coeur.  I'm not Catholic but I can appreciate a gorgeous building!  The basilica is at the top of Montmartre and the highest point in all of Paris.  It is truly stunning to see it in person!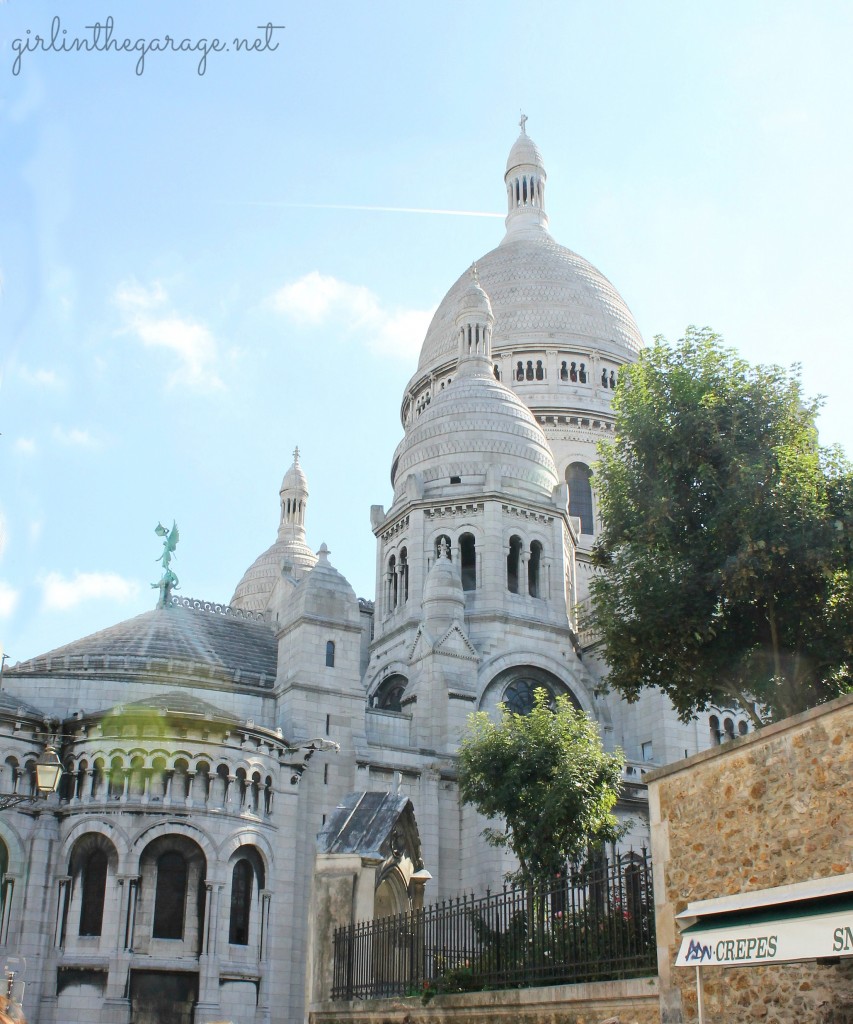 In my next Paris post I'll share more photos of Sacre Coeur and of course the Eiffel Tower!
Au revoir mes amis,
Jen
Miss any of my recent posts?  Catch up here: