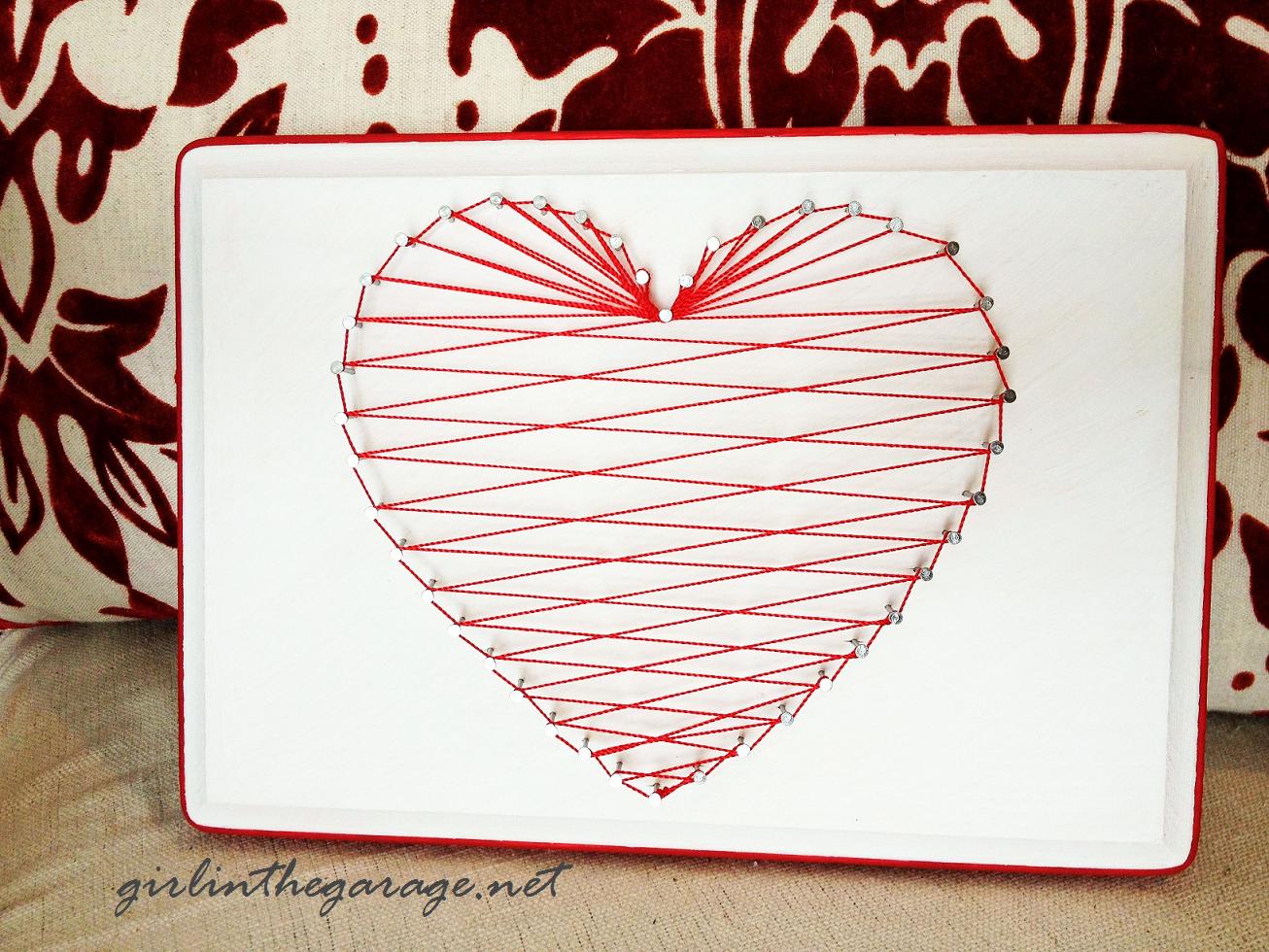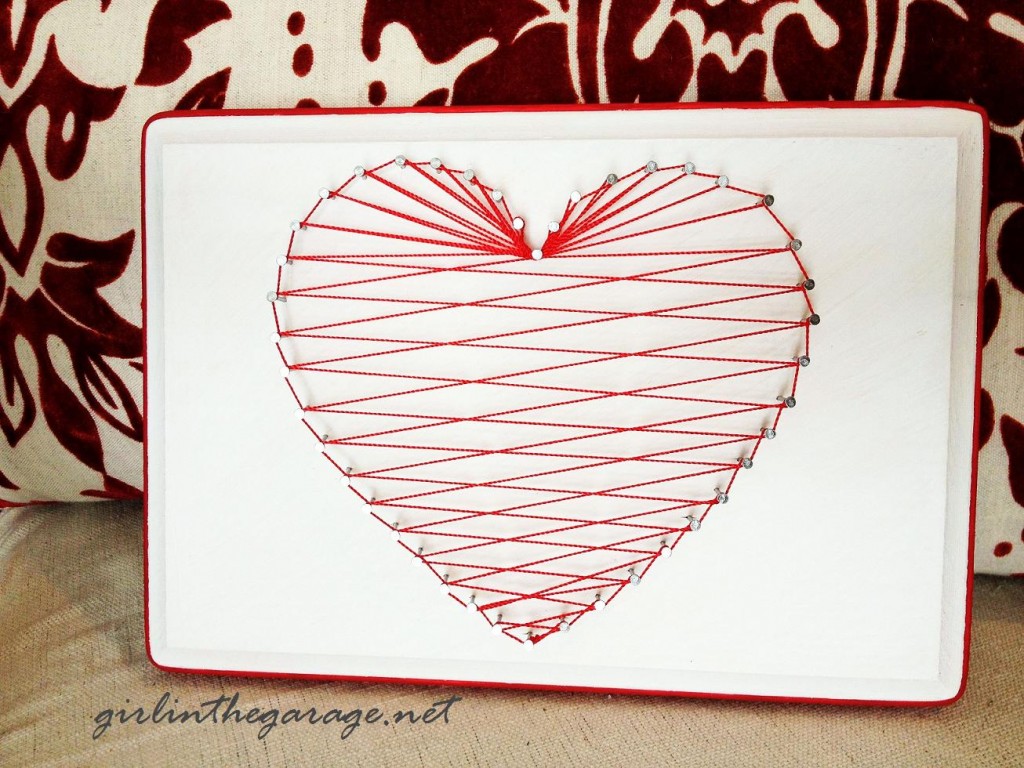 Red and white have always been one of my favorite color combinations (they were even my wedding colors) and I enjoy creating unique home decor so this project was just my style. This lovely heart craft took less than an hour to make and can easily enhance your Valentine's Day decor.  You can make your own in no time by following the steps below.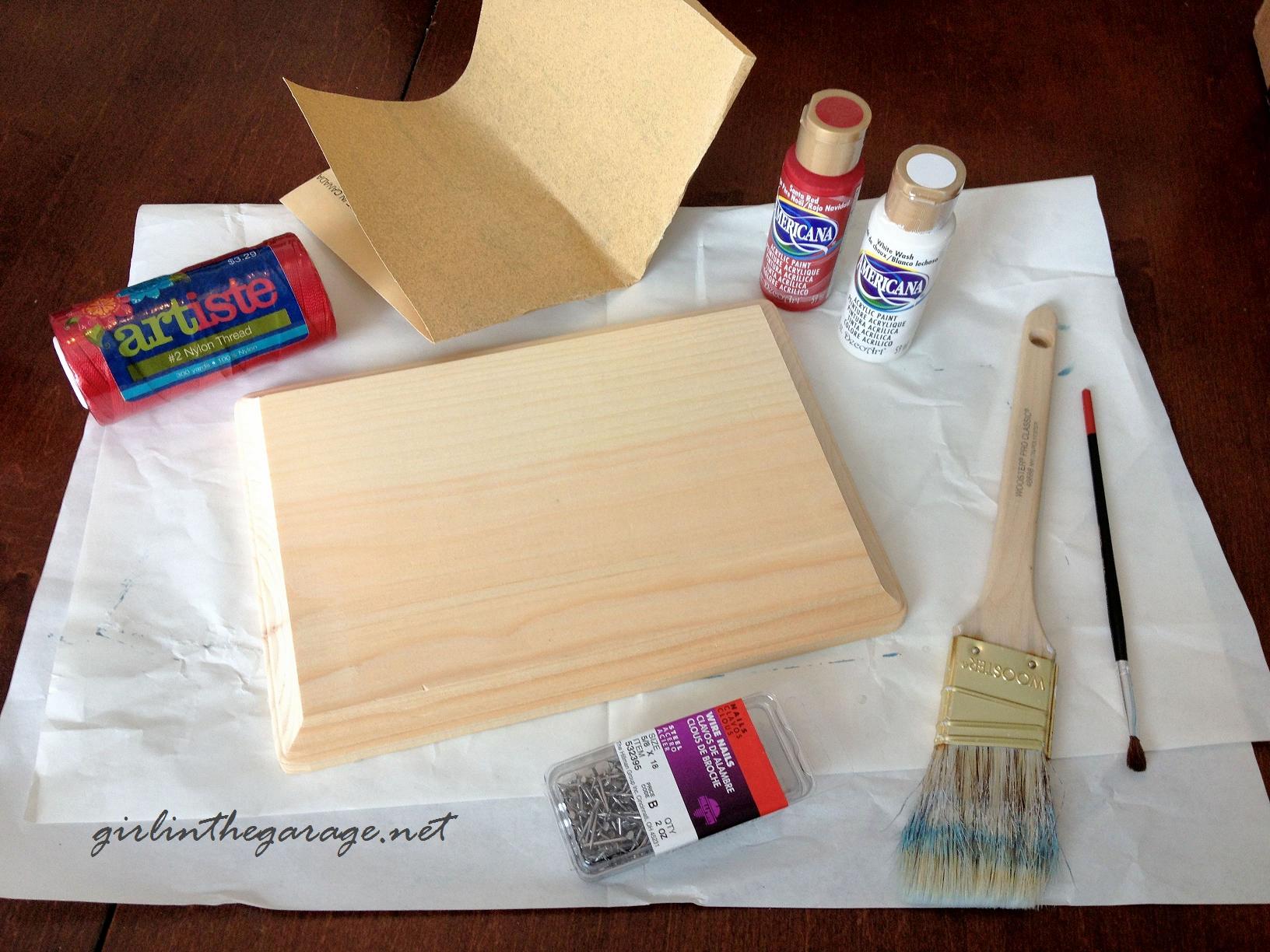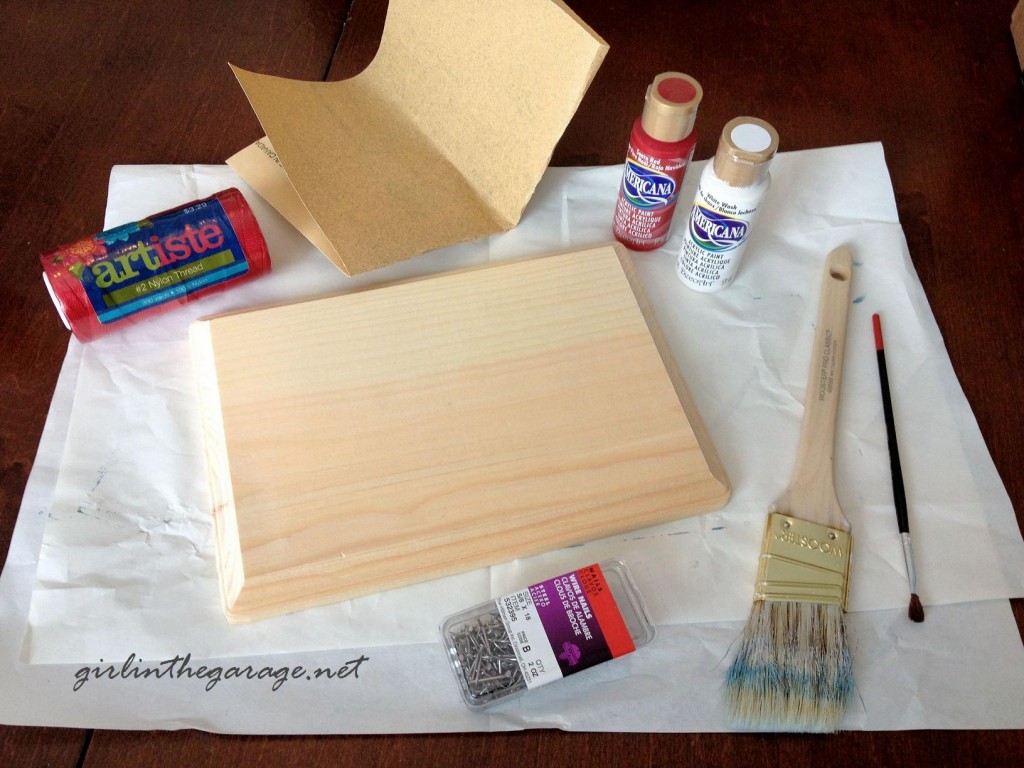 Here's what you'll need:
Wooden board (and sandpaper if it's a little rough)
Craft paint
Paintbrushes
Small nails (mine were 5/8 in.)
Nylon string
Sheet of paper
Scissors
I bought the board at a craft store for a few dollars and sanded it a bit to make it smooth. Then I painted the board white and the trim bright red, each two coats.  (I didn't get my lines very straight so I ended up using painter's tape later to fix them.)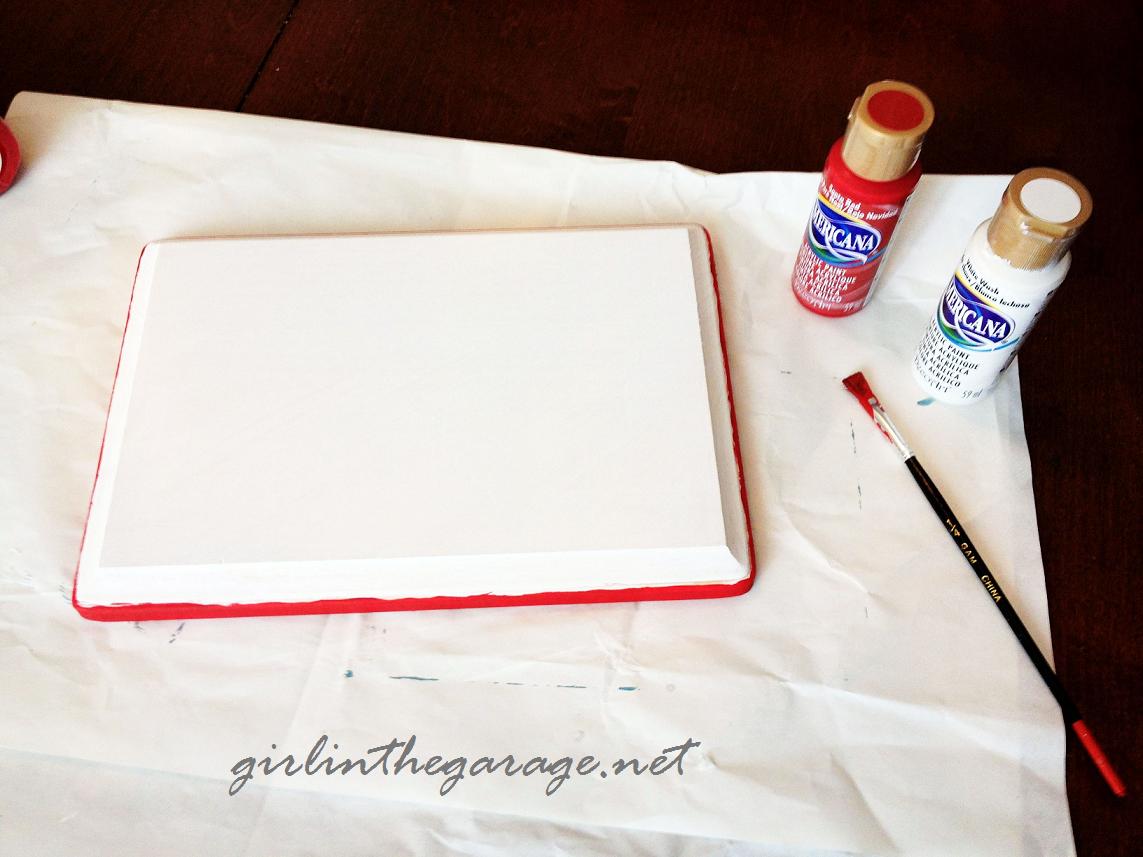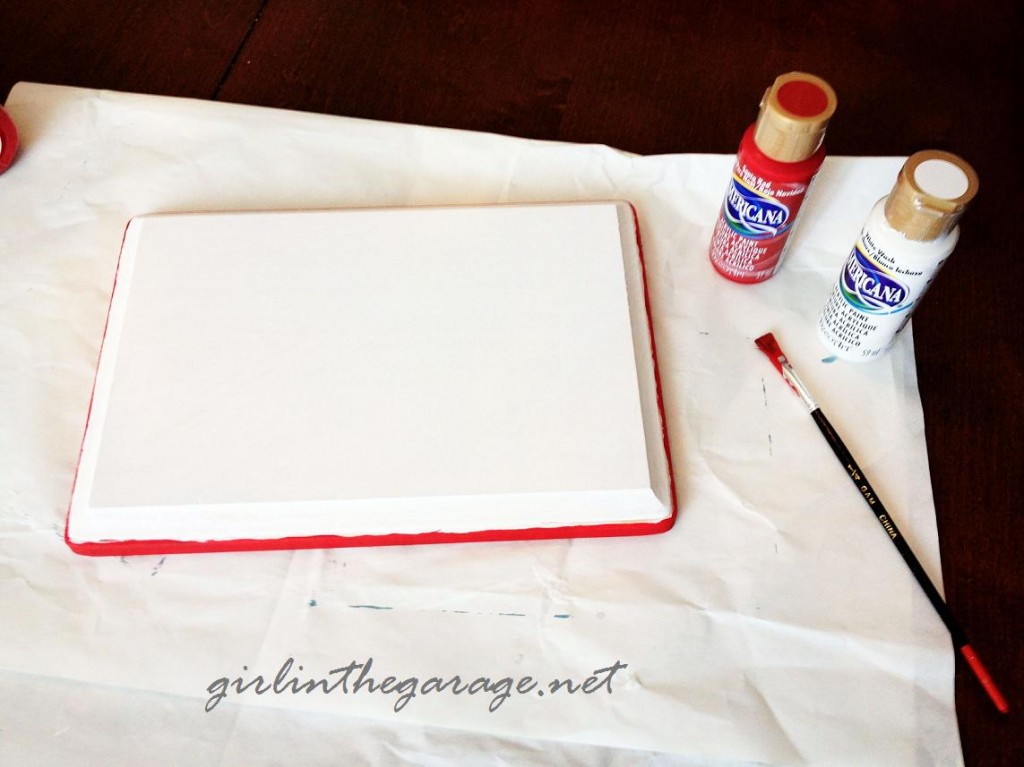 Next I folded a piece of paper in half and cut out a heart like we learned in first grade.  I centered it on the board and weighed it down with the paint bottles.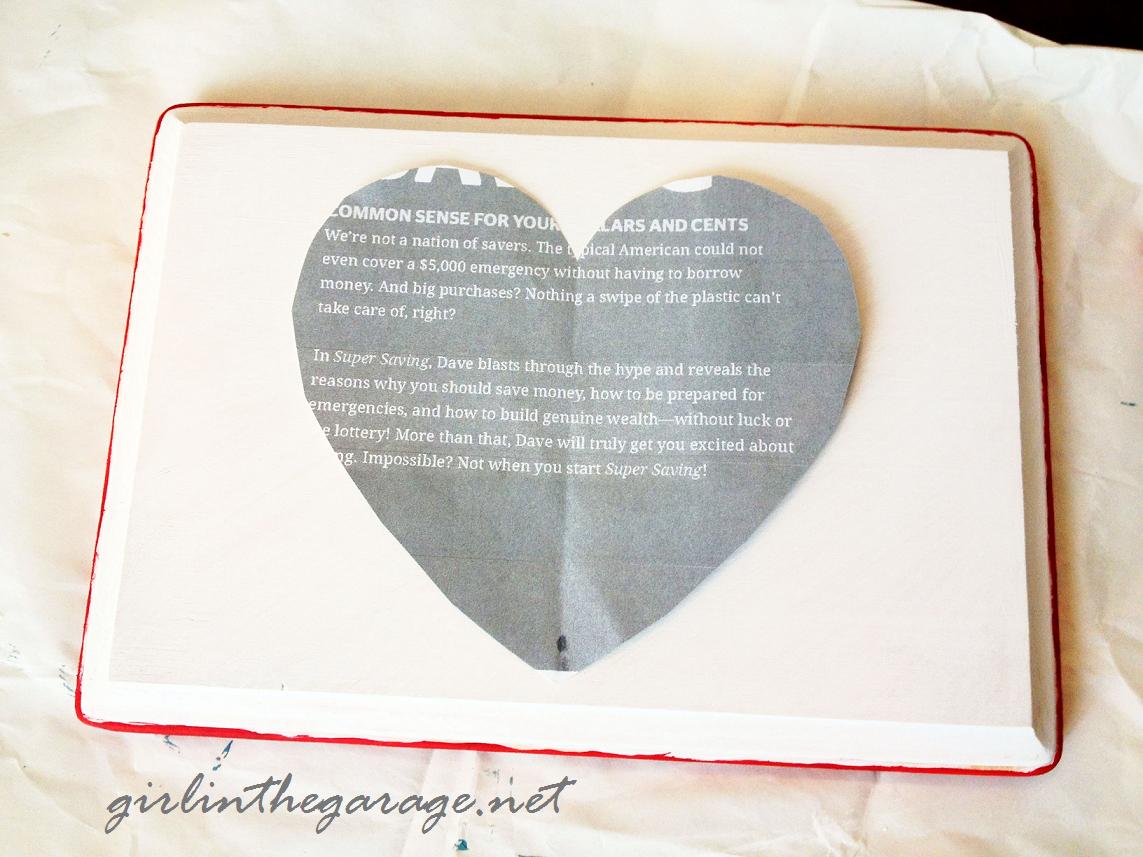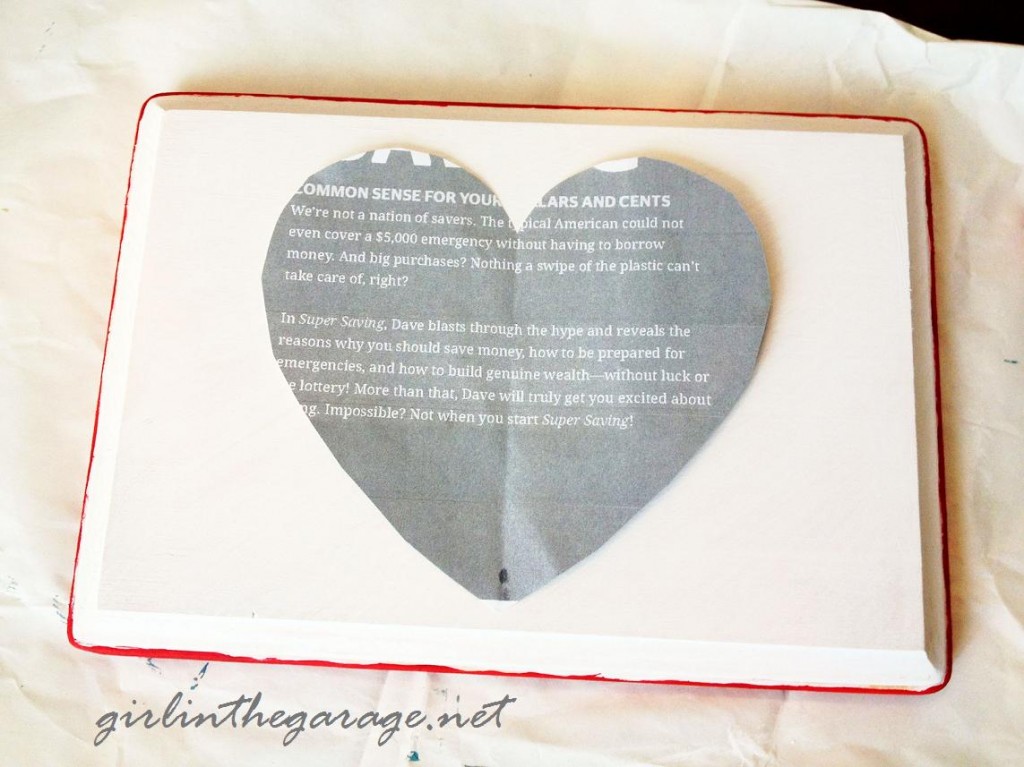 Then starting at the bottom, I tapped nails around the edge of the heart about a half inch apart, pushing the nails about halfway into the wood.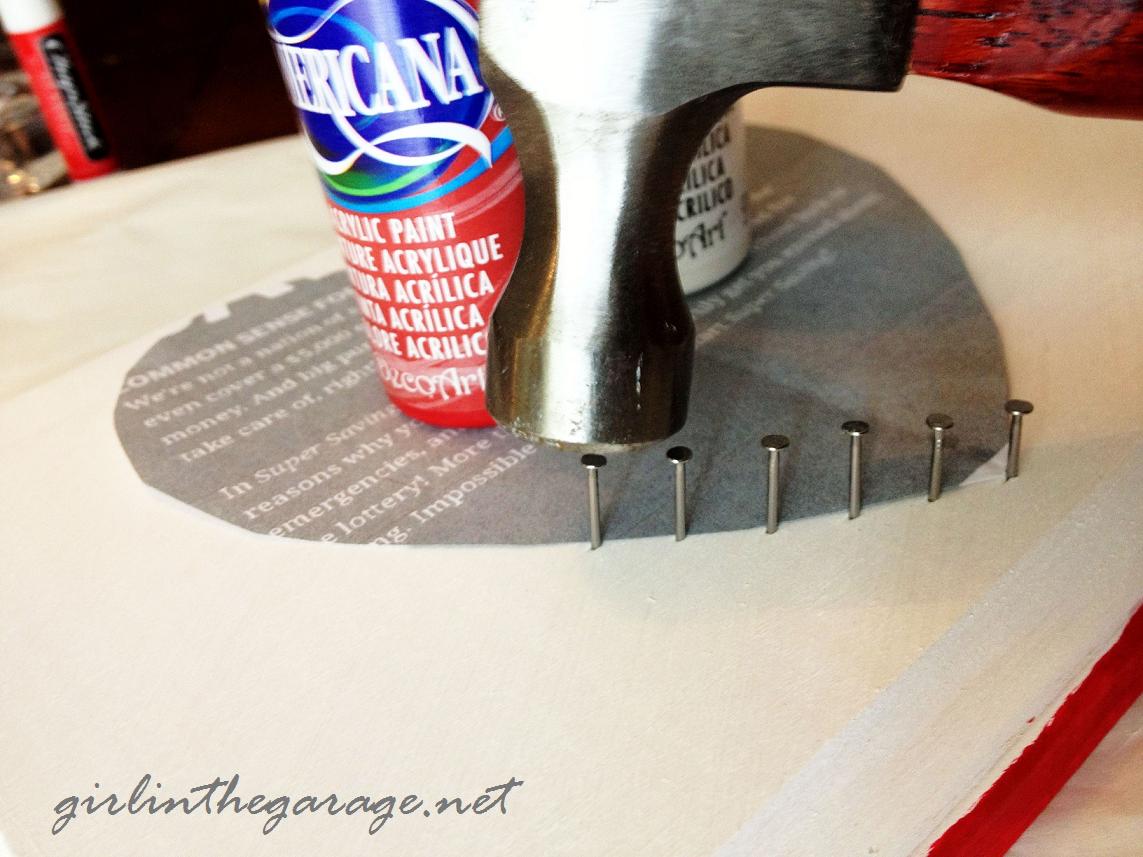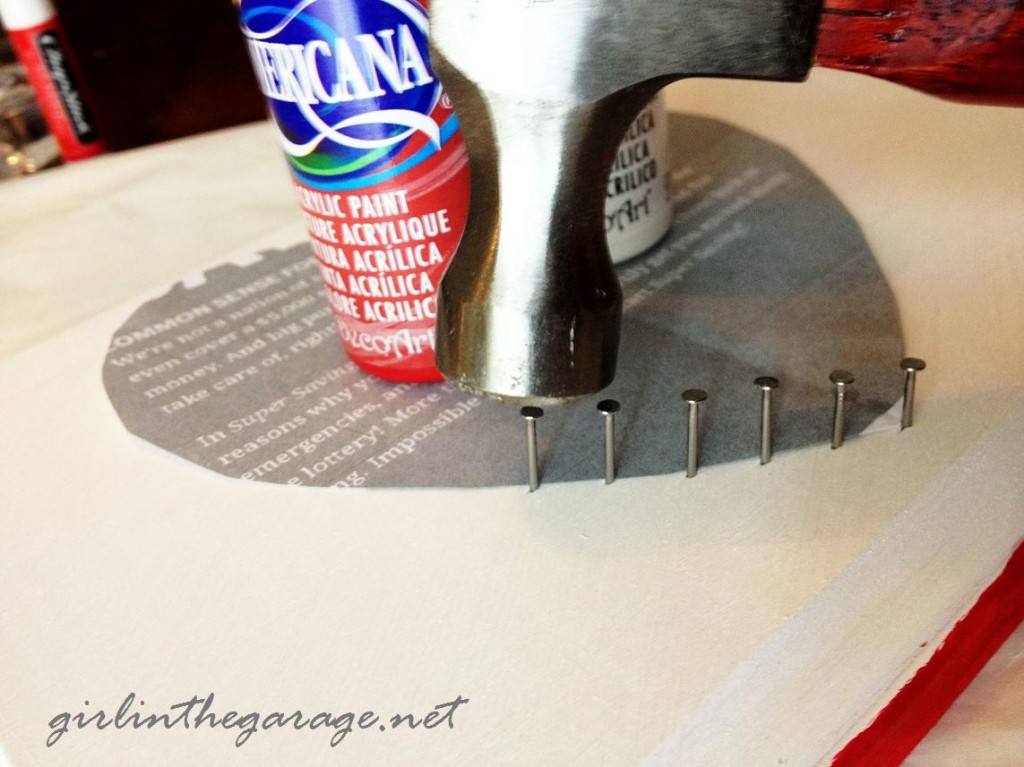 When the nails were all in place, I lifted the paper and this is what I had: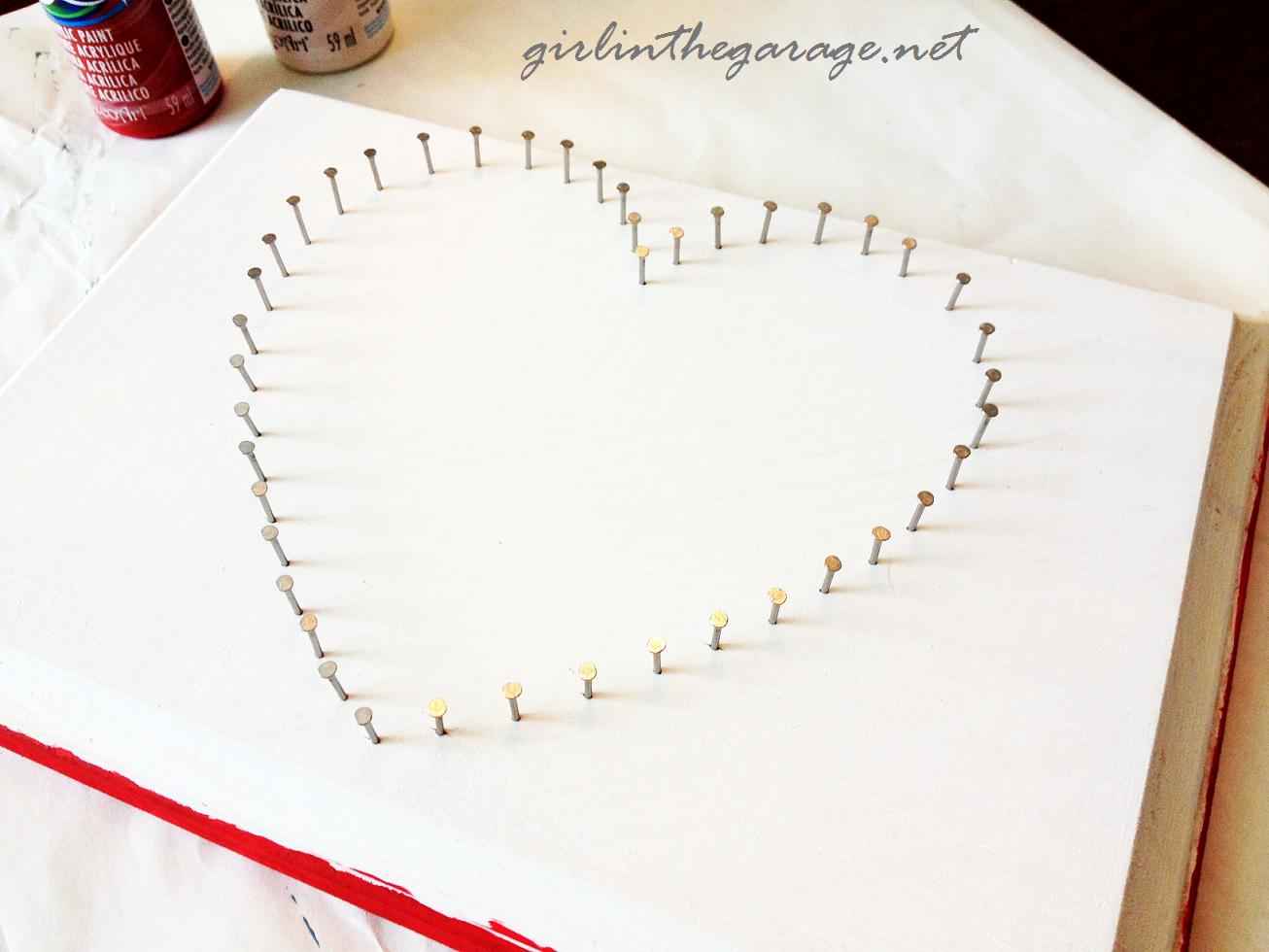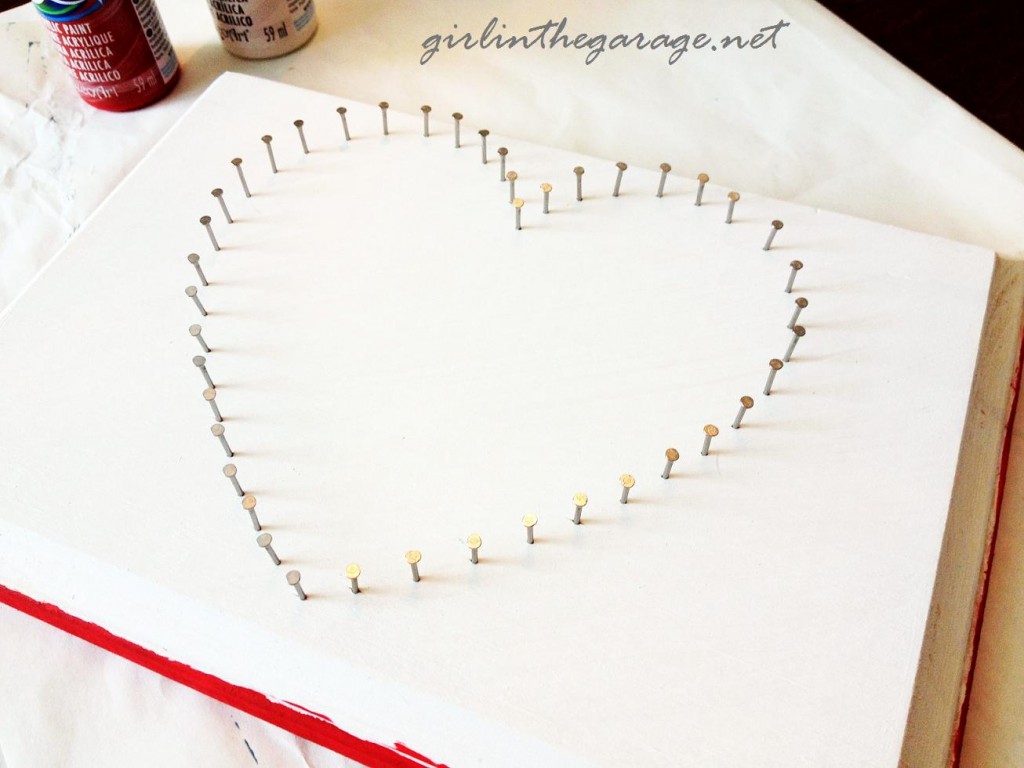 Then I took the string and tied the end around the bottom nail, cutting off the excess.  I made a criss-cross pattern, wrapping the string around each nail and across the heart.  Be sure to keep the string very tight when you are pulling it.  Of course you could experiment and wrap your string however you like, I'm sure there are many different ways to be creative with this!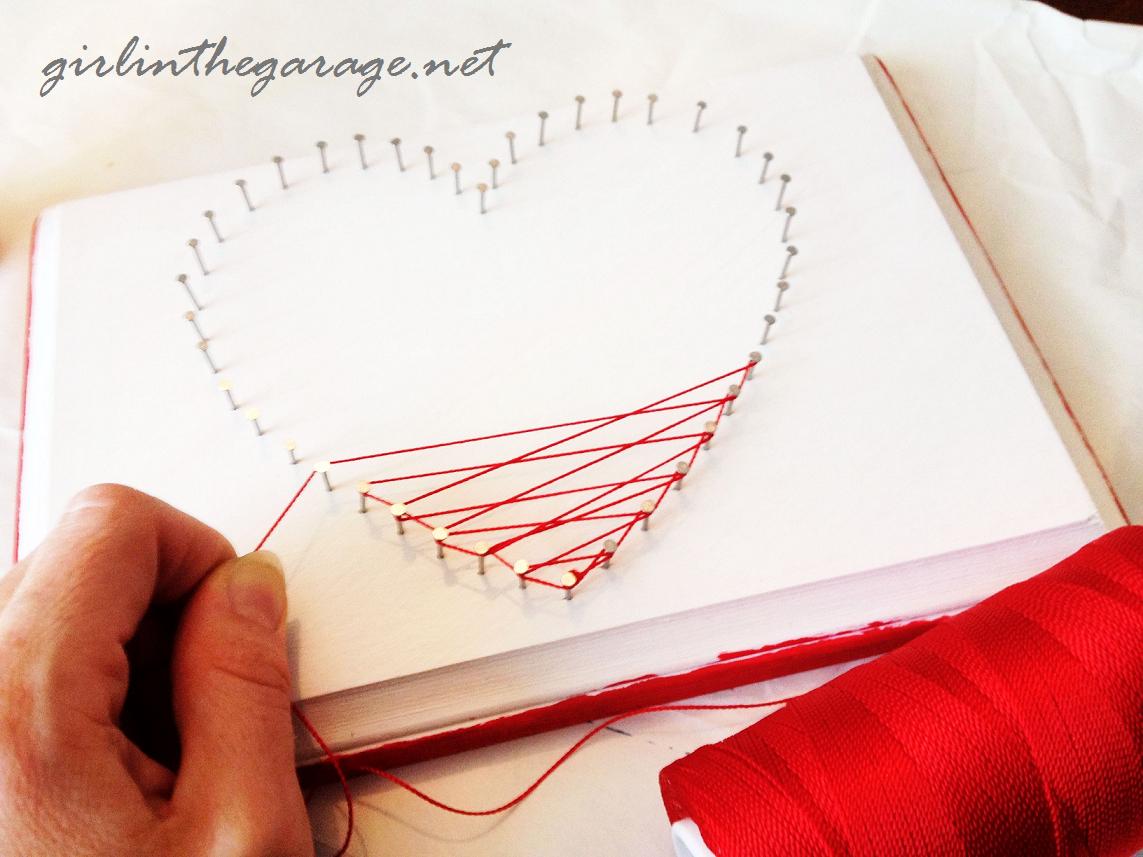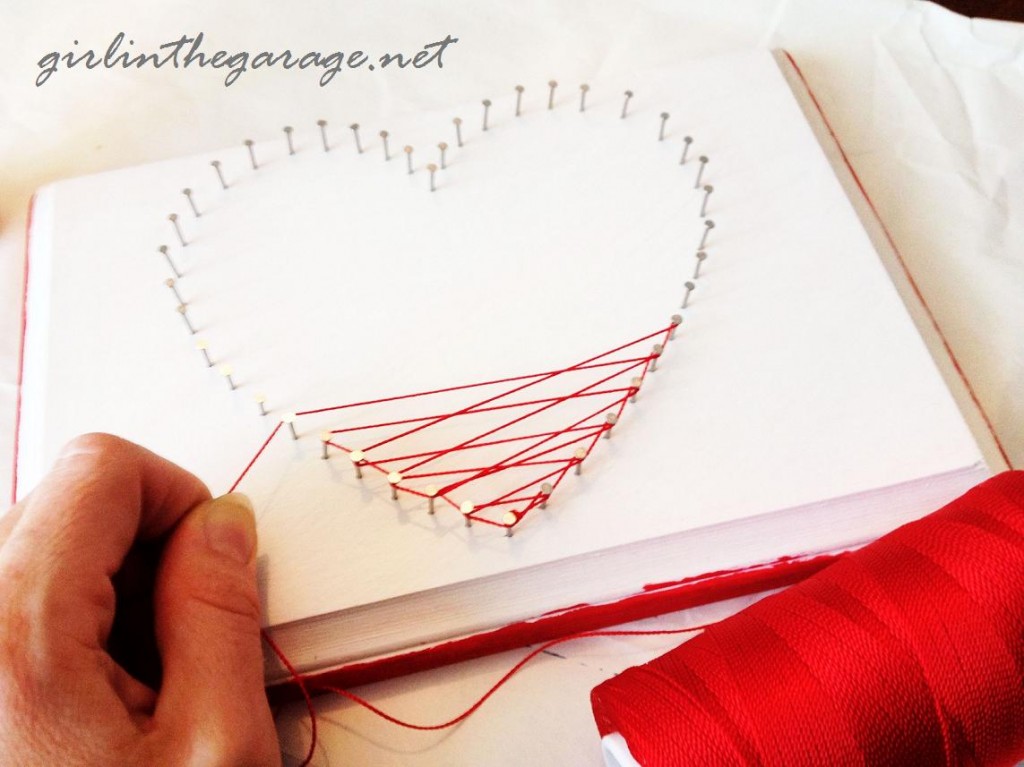 Finally I ended the string by tying another knot around the middle nail at the top.  Here's a side view of how it turned out: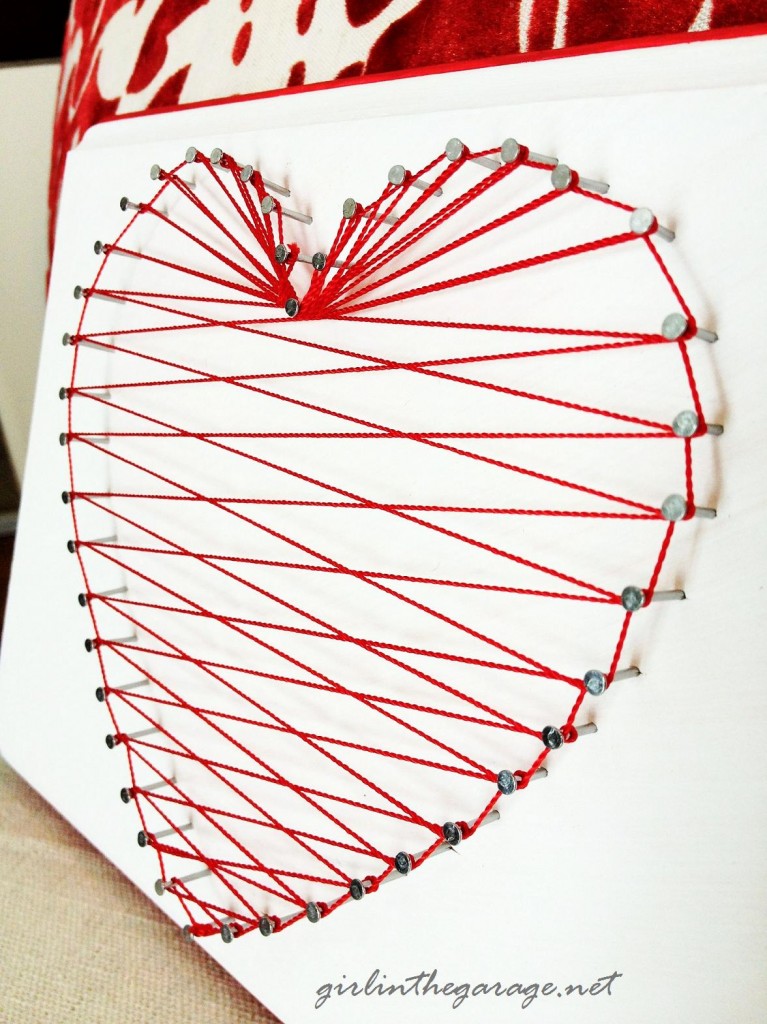 Pretty simple, huh?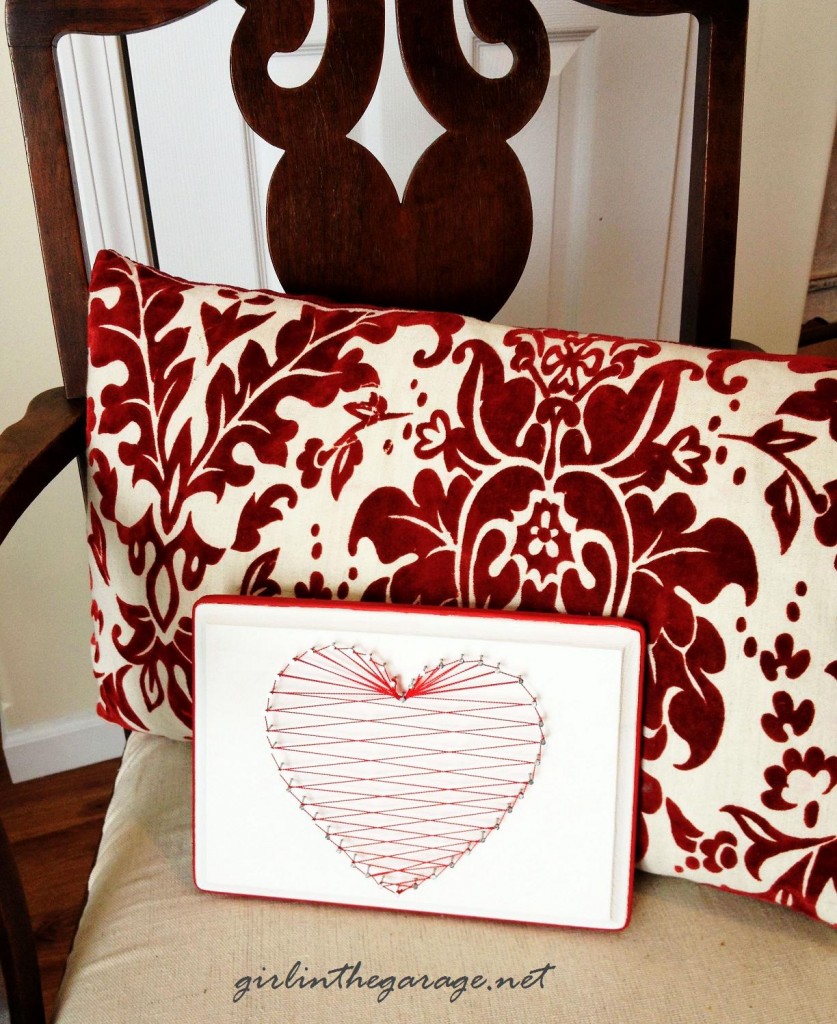 I ended up putting it on the mantle to add some loveliness to my living room.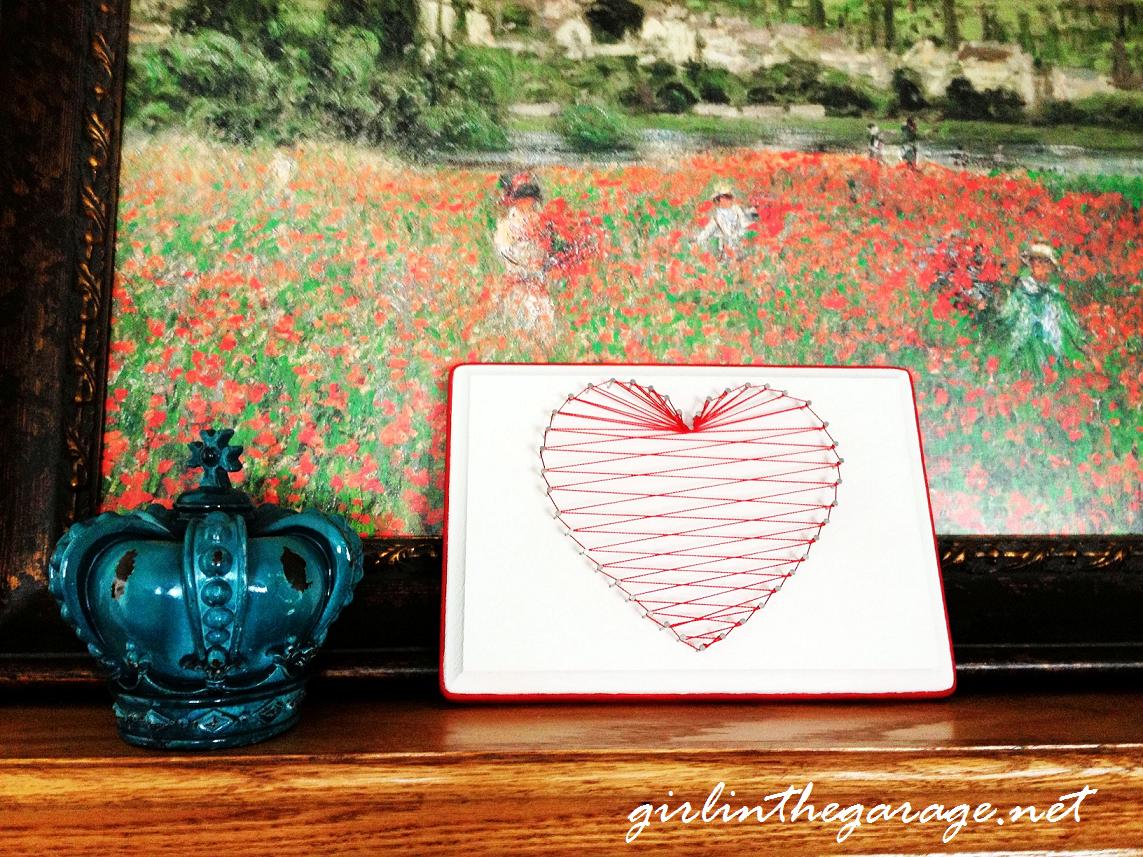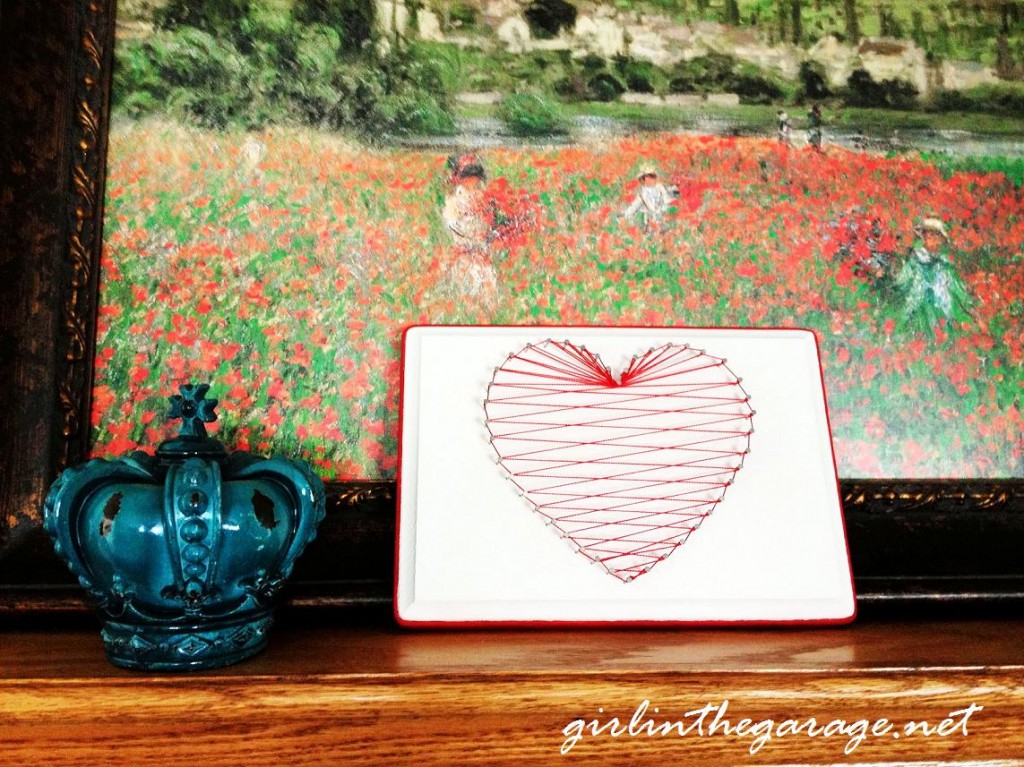 What plans or traditions do you have for the upcoming holiday?
I will be celebrating a simple but uplifting Valentine's Day with my three true loves!
Jen
This project was featured at:
Join the GITG Community
When you join this thriving online community of 90,000 creative souls, you'll be inspired to discover hidden artistic talents and learn skills to boldly face DIY projects with confidence.
You'll also receive my free guide "Just Paint It: 7 Tips for Transforming Furniture with Confidence."