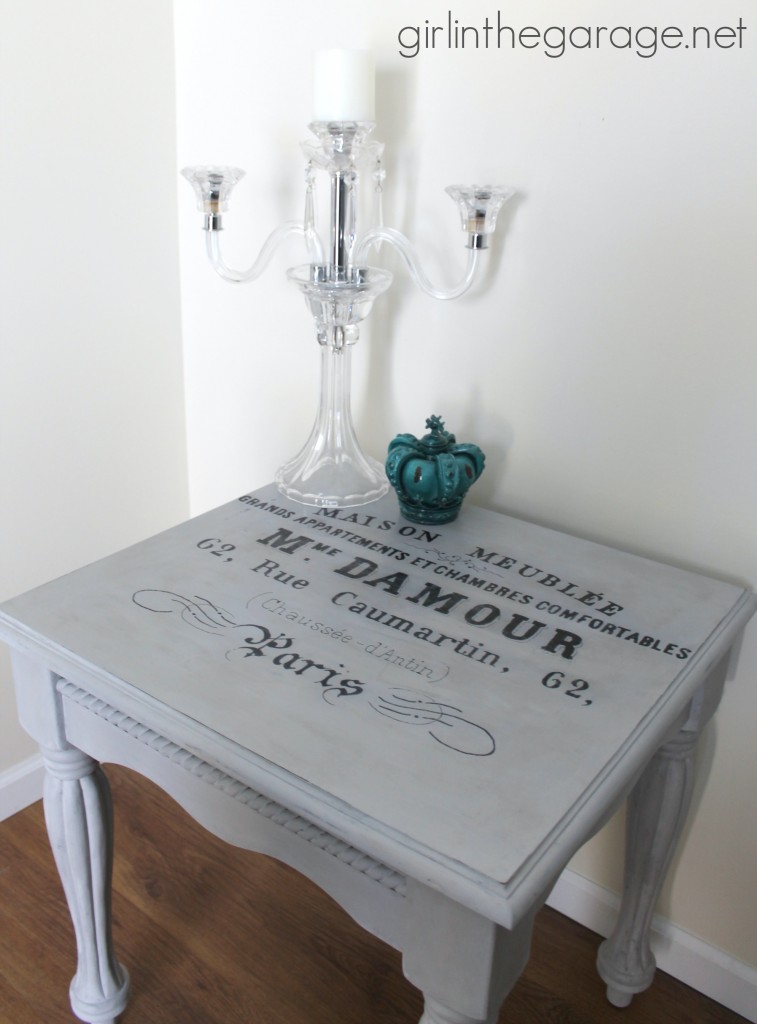 I've wanted to try another image transfer project for a while (ever since this French graphic cabinet last year) but it took me a long time to find another method that would work better for me.  When I found this table, I knew it would be the perfect candidate for another transfer attempt.  It had some scratches on top but was otherwise in great condition.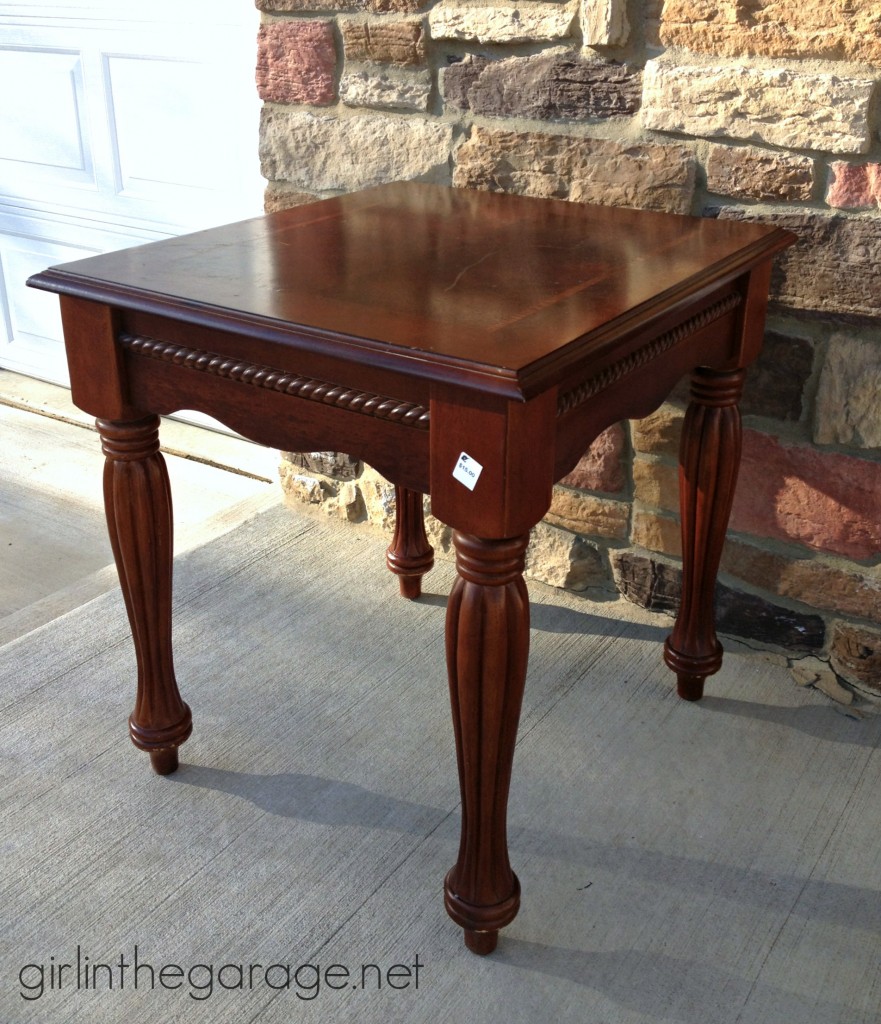 First I painted the table in Annie Sloan Chalk Paint® in Paris Grey.  Then I found a French typography graphic I liked on The Graphics Fairy website and printed it on transparency paper.  I borrowed an overhead projector from a friend, but I hope to find a used one somewhere that I can keep!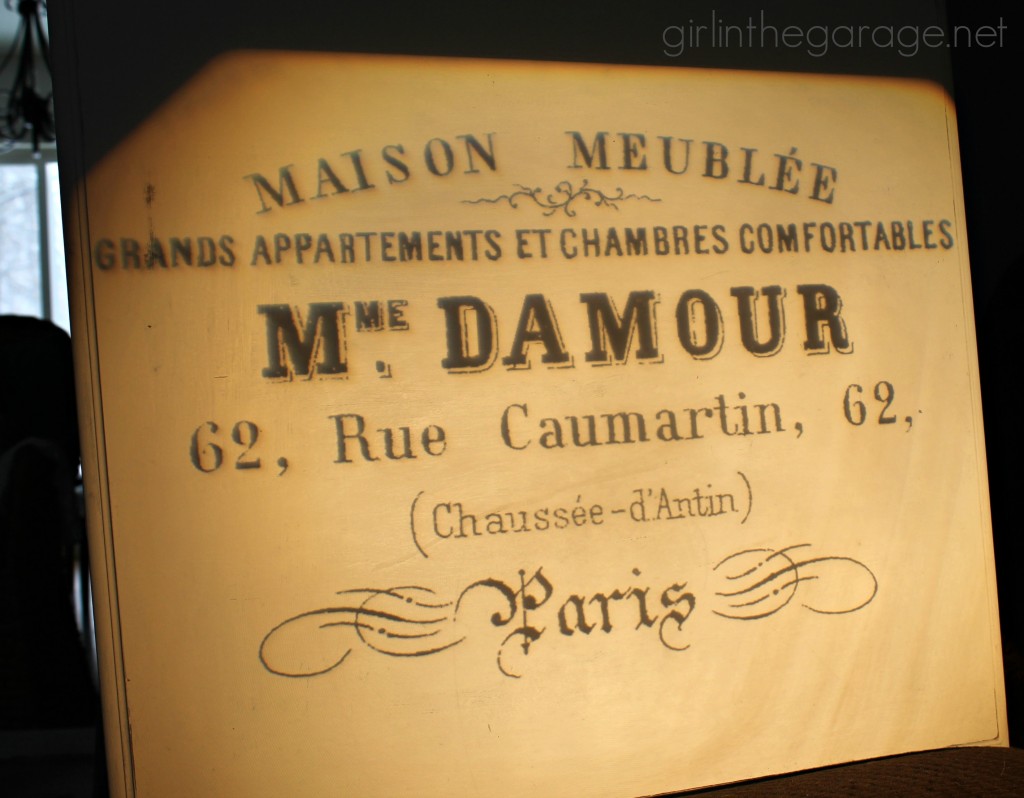 I traced the image with a pencil and then went over it with a fine-tip oil-based Sharpie paint marker.  I filled the letters in with the same type of Sharpie, but with a medium tip.  (I bought the markers at Michaels.)  Thank God the boys both took long naps that day!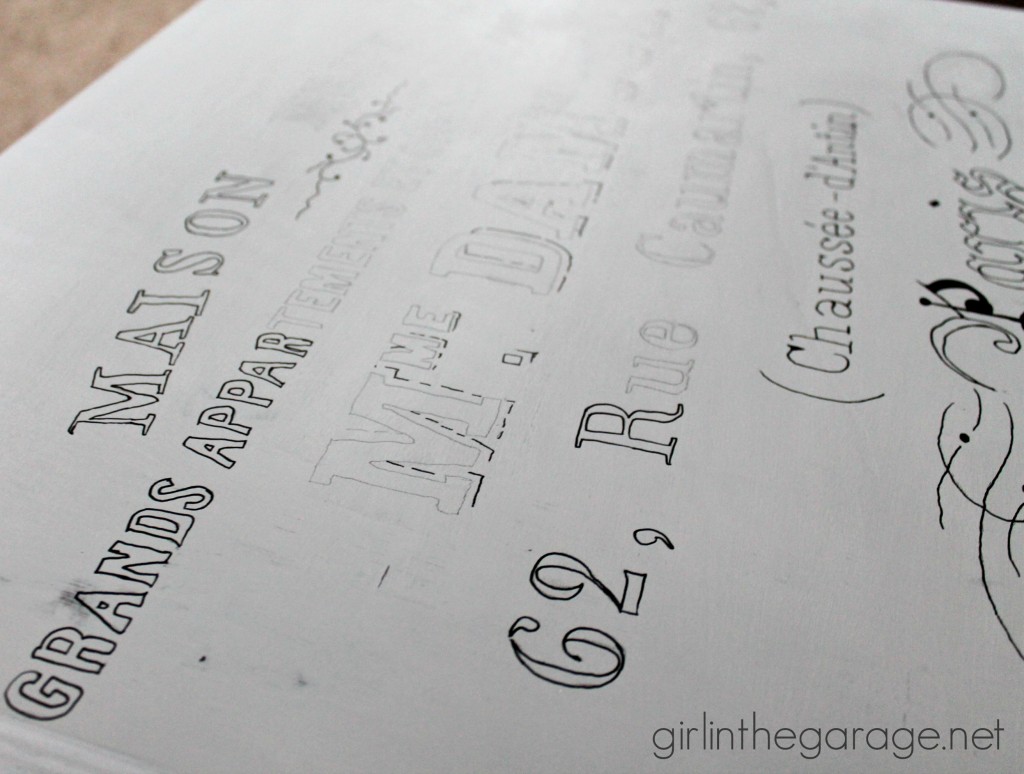 Then I distressed lightly and waxed the table with both clear and dark wax from Annie Sloan.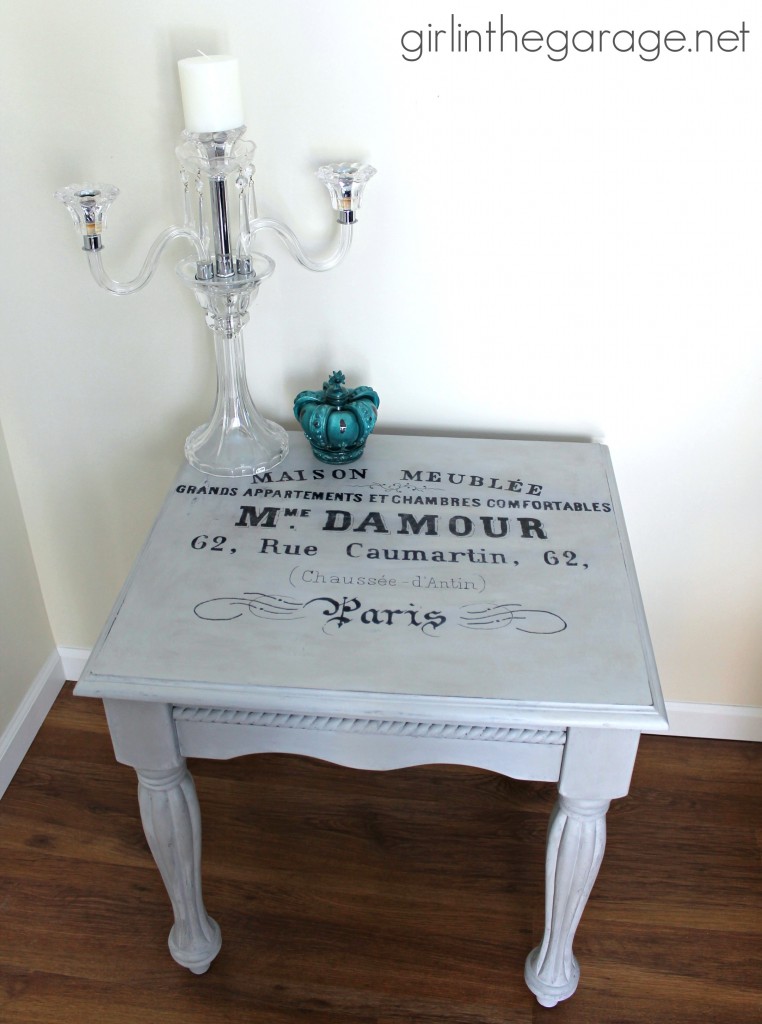 I'm happy with how it turned out and I plan on looking for more pieces to transfer images onto!
Don't forget the Pinterest Party at Michaels stores on Sunday, Feb. 16th from 1-4pm!  More info HERE.
Jen
Related Posts:
* Annie Sloan Chalk Paint Review and Tutorial
* How to use Clear and Dark Wax to Age Furniture
* How Many Pieces Can I Paint with One Can of Annie Sloan Chalk Paint?