Today's post is part of a collaboration with Michaels and Hometalk.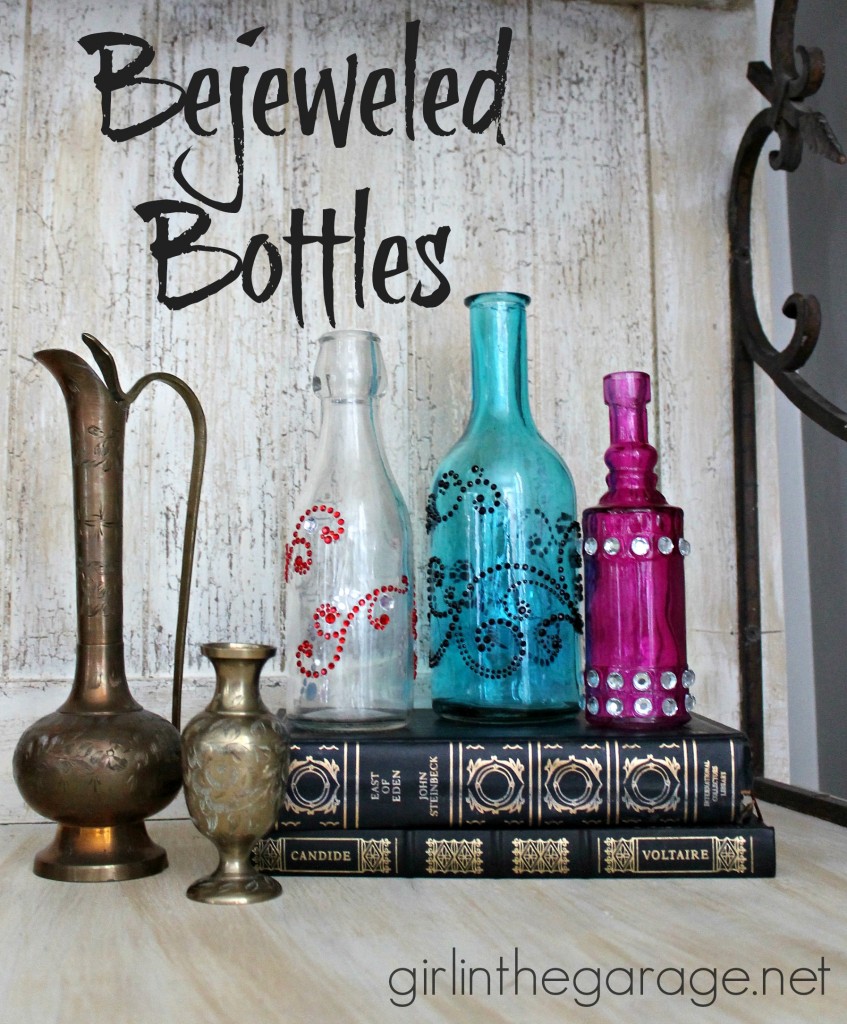 These decorated glass bottles are easy enough even for those who are craft-challenged!  🙂  I stopped by Michaels recently and chose three round bottles in different colors- pretty just on their own, but some embellishments would make them even better.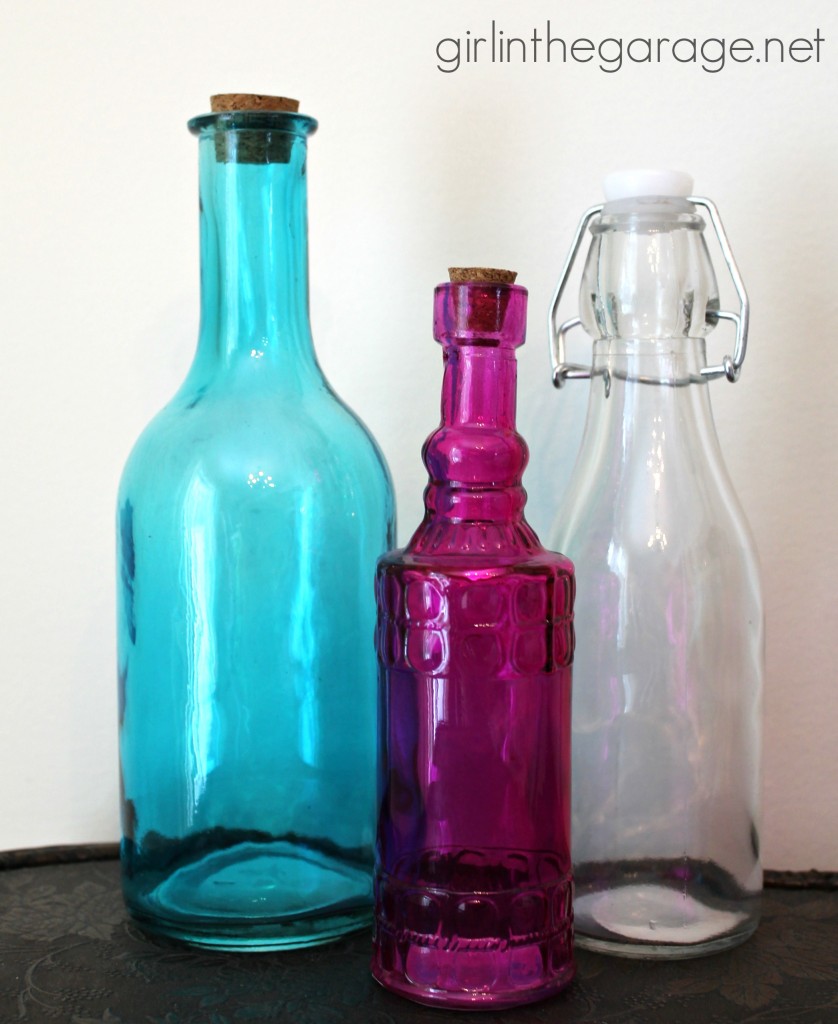 I picked out some Recollections Adhesive Rhinestones to add some bling and give them a bit of a Bohemian look.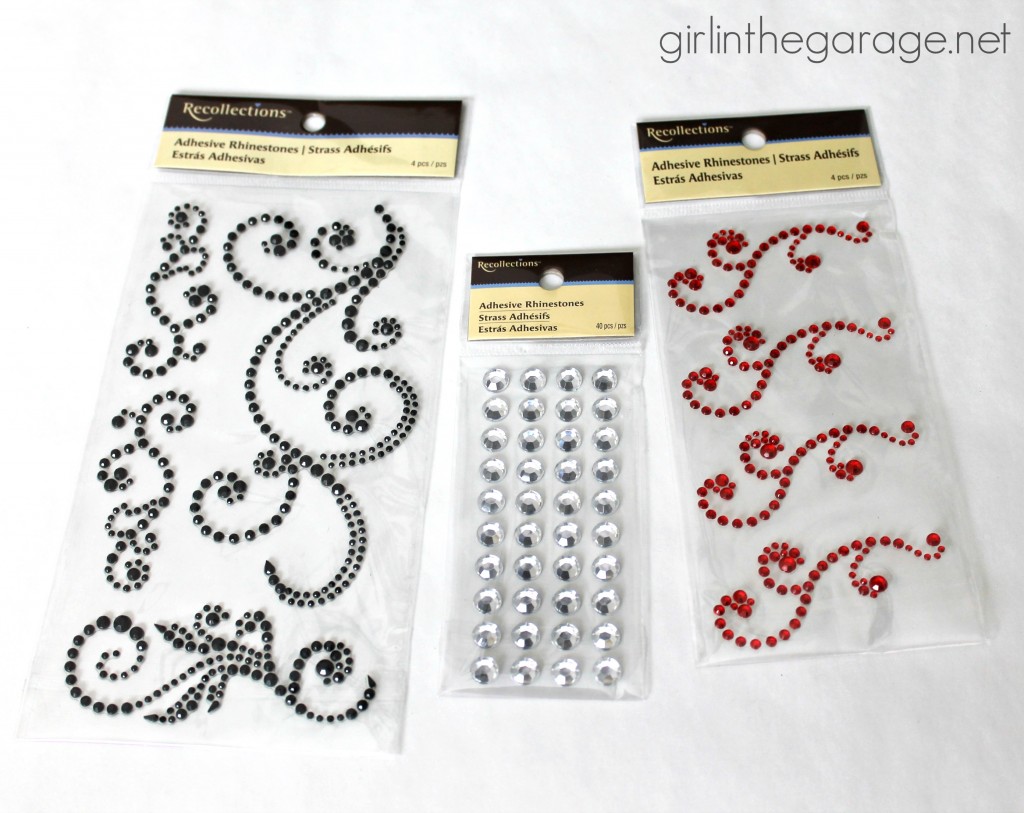 They were so easy to use- I just peeled the rhinestones off the plastic sheet and carefully laid them flat onto the bottles.
The magenta bottle had little indentions so I stuck one rhinestone in each groove.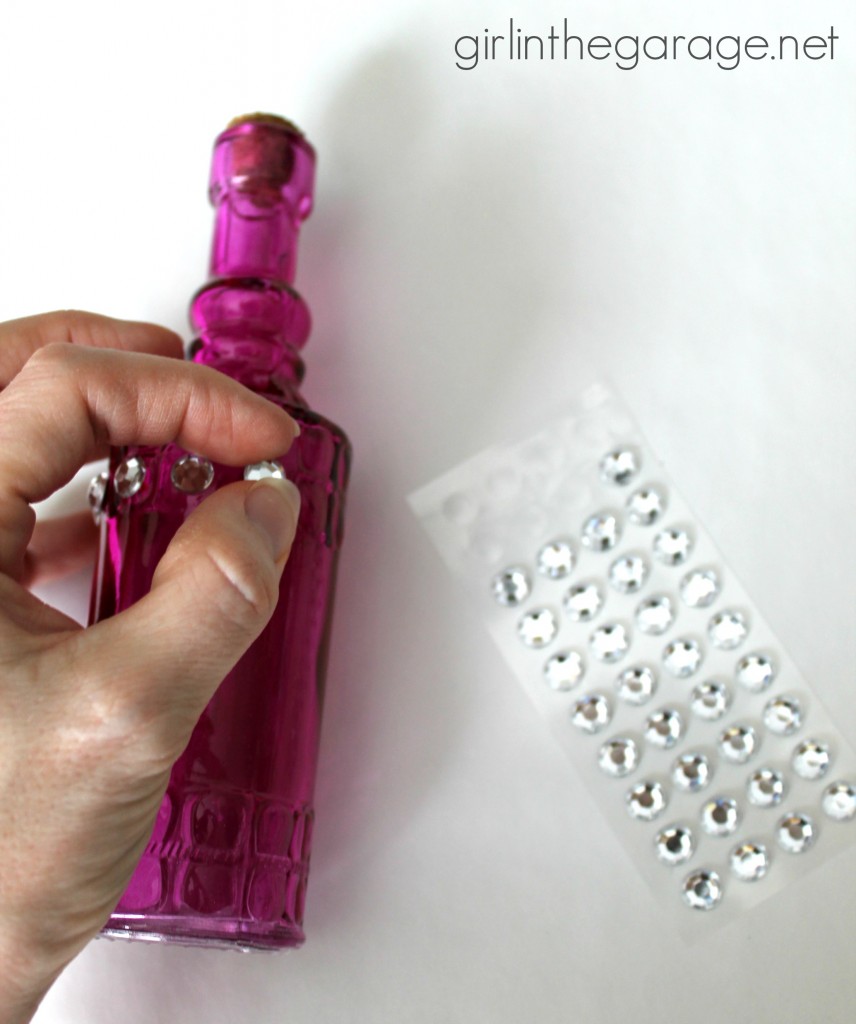 I applied the red swirls just like the black.  I also ended up removing the lid from the clear bottle so it looked more like the others.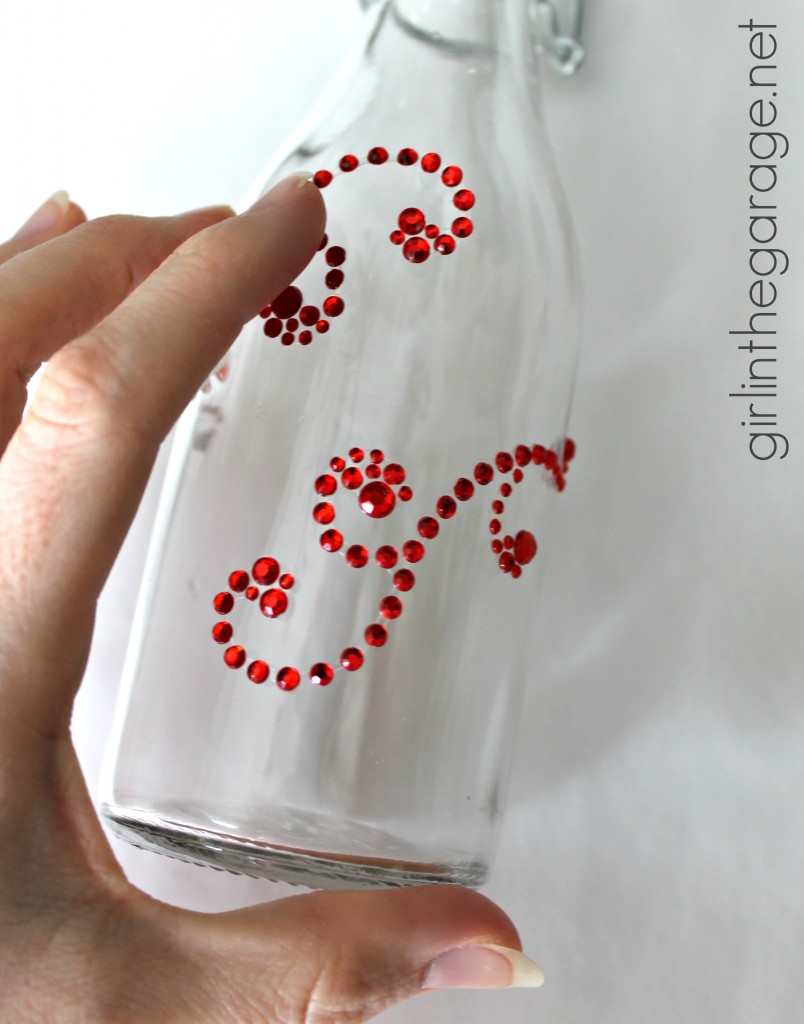 That's all you have to do- super simple right?  Adding a little bling can make a big difference in your decor!  (p.s. I do not recommend washing these bottles since the rhinestones probably shouldn't get wet.)
Will you plan to visit your local Michaels on February 16 to do some crafting?
It's easy: Check out the Pinterest-inspired displays in the store, purchase your supplies, and then meet us in the craft room!
Jen
Follow Michaels on Hometalk to enter to win a $100 Michaels gift card.  Five winners will be announced on Hometalk's FB page on Feb. 17, after the party.