This weekend there was a huge indoor yard sale at our county fairgrounds.  Twice each year 100+ people rent spaces and bring in their lovely, weird, wacky, and wonderful items to sell to treasure hunters (or junk hoarders) like me.  I thought it would be fun to show you some of the things I saw (and bought) – like you were there with me!  😉
Since I didn't bring my big camera with me, these are cell phone pics (as you can tell by the fuzziness!) –
And below are the lovelies that I bought!  Since I'm always looking for unique items for my booth, I usually buy whatever I fall in love with (if I can get it at a decent price).  Sometimes once I get it home though, I have a hard time parting with it!
I am madly in love with this table… and I am always on the lookout for colored glass.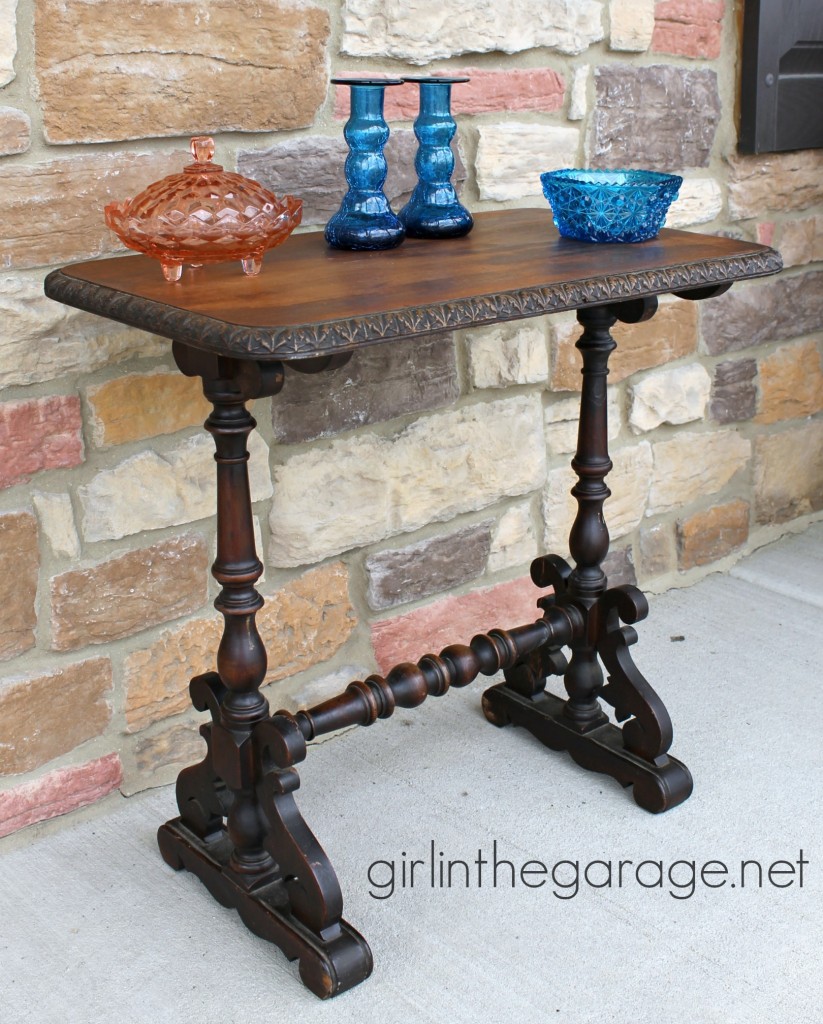 I love the colors in this vase – and it's about 18 inches tall!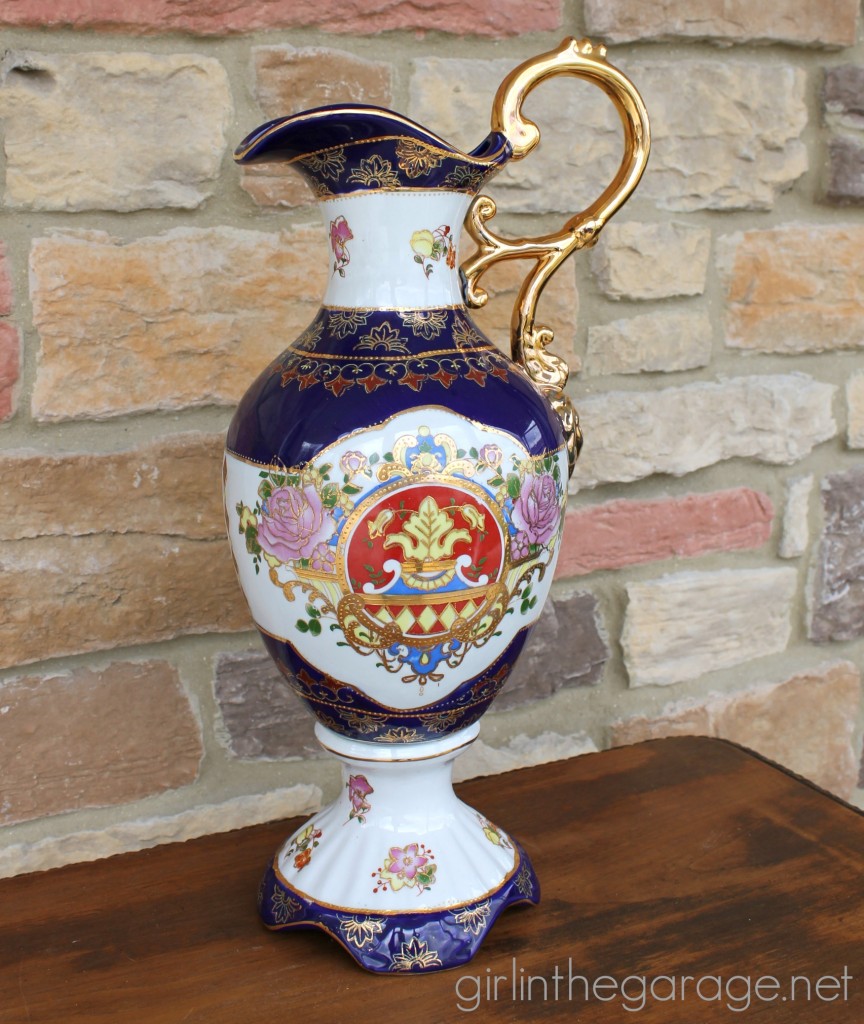 This old camera just oozes coolness.  And the box below it will look cool once I paint it.  😉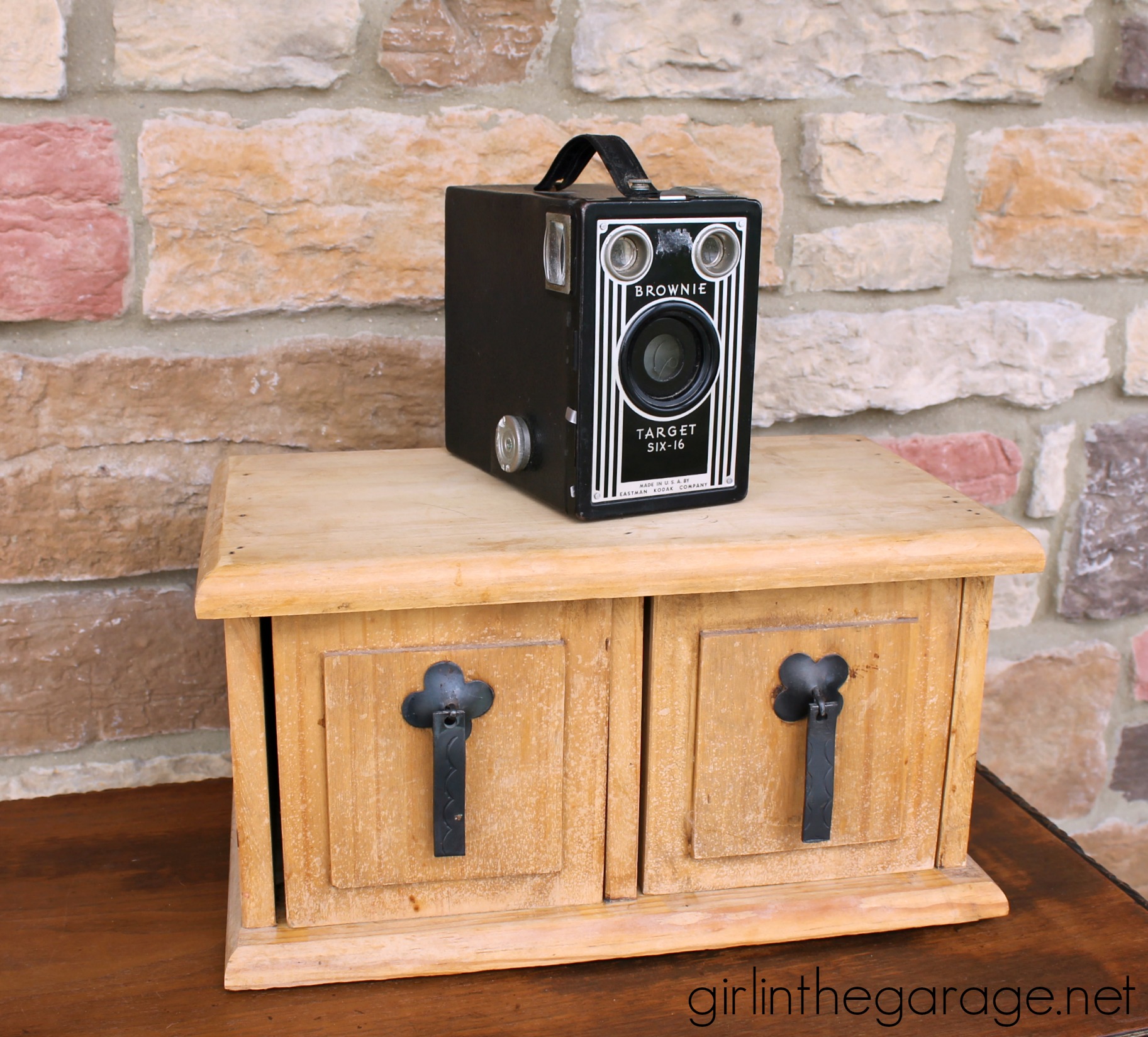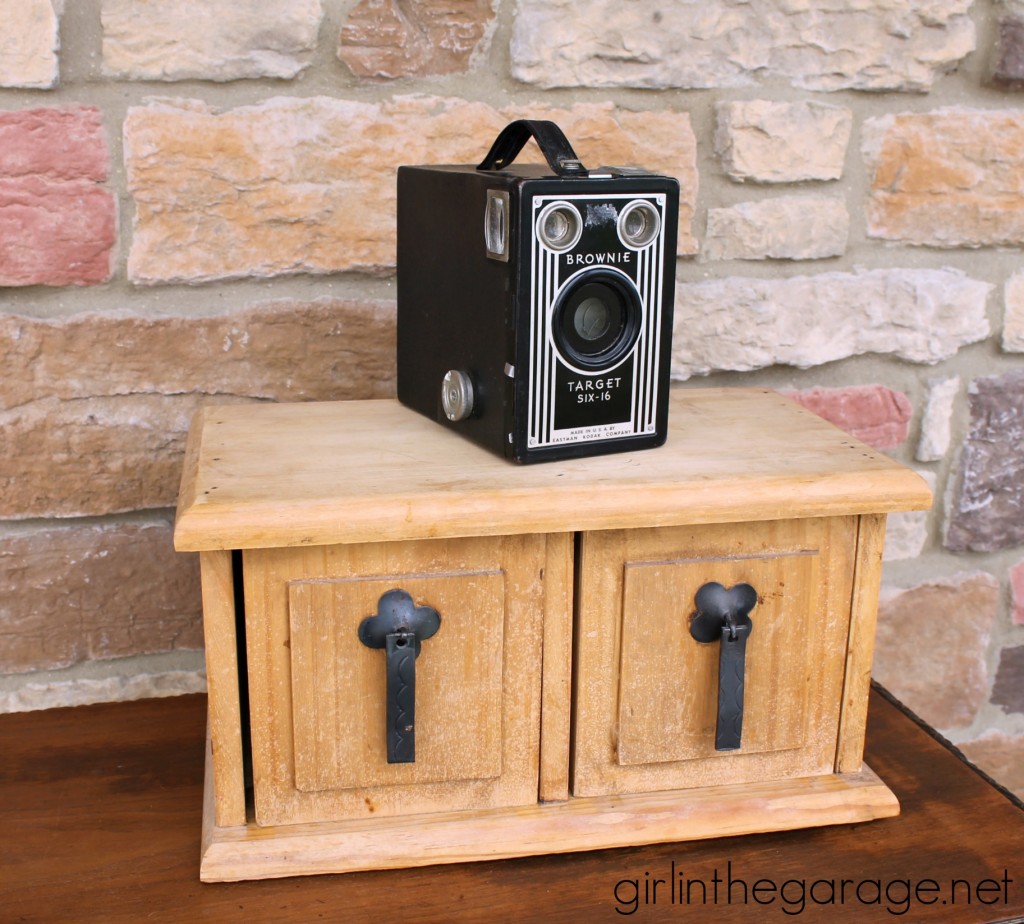 This vintage cake plate is so whimsical.  I don't even bake, but I might be tempted to keep it anyway.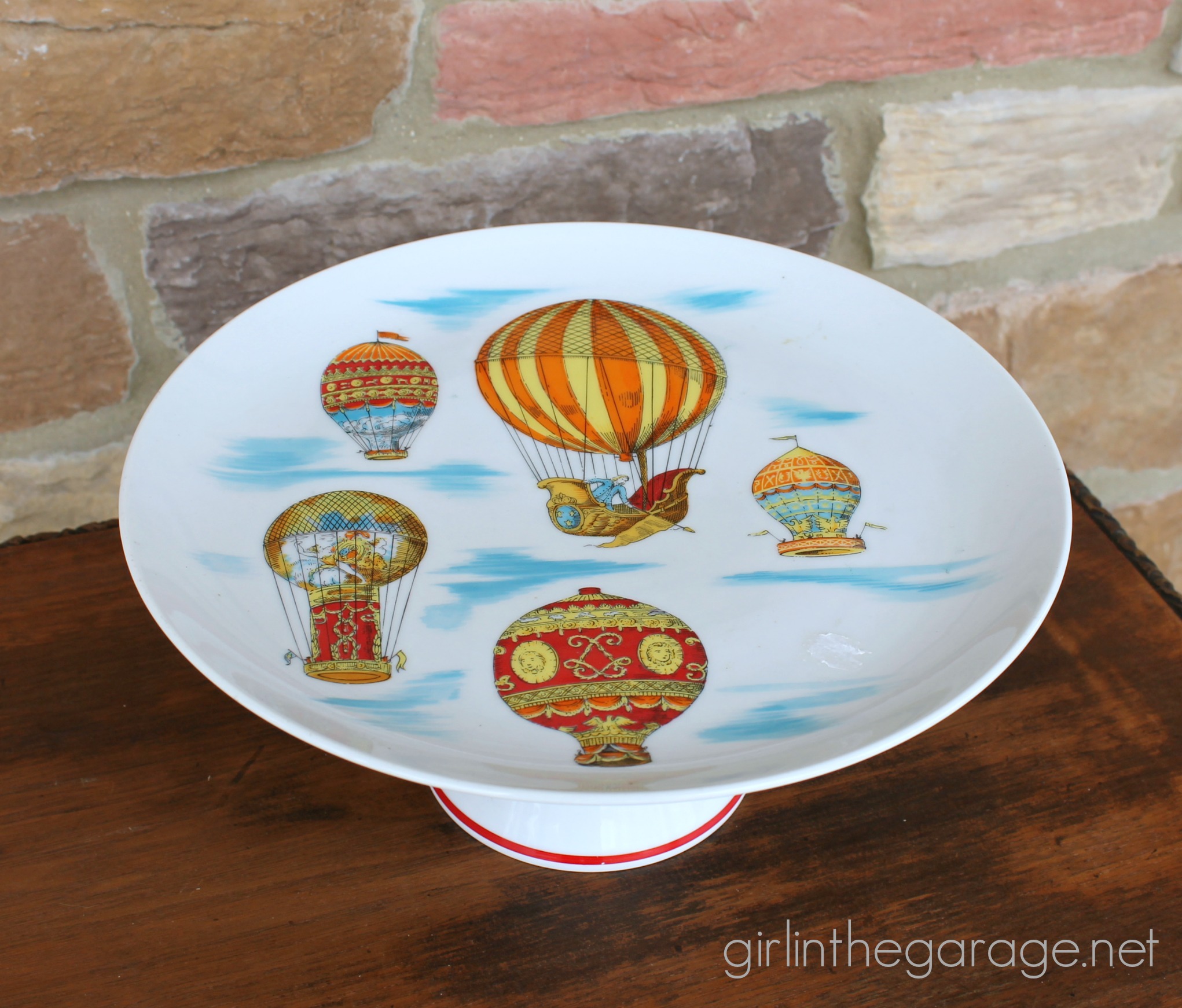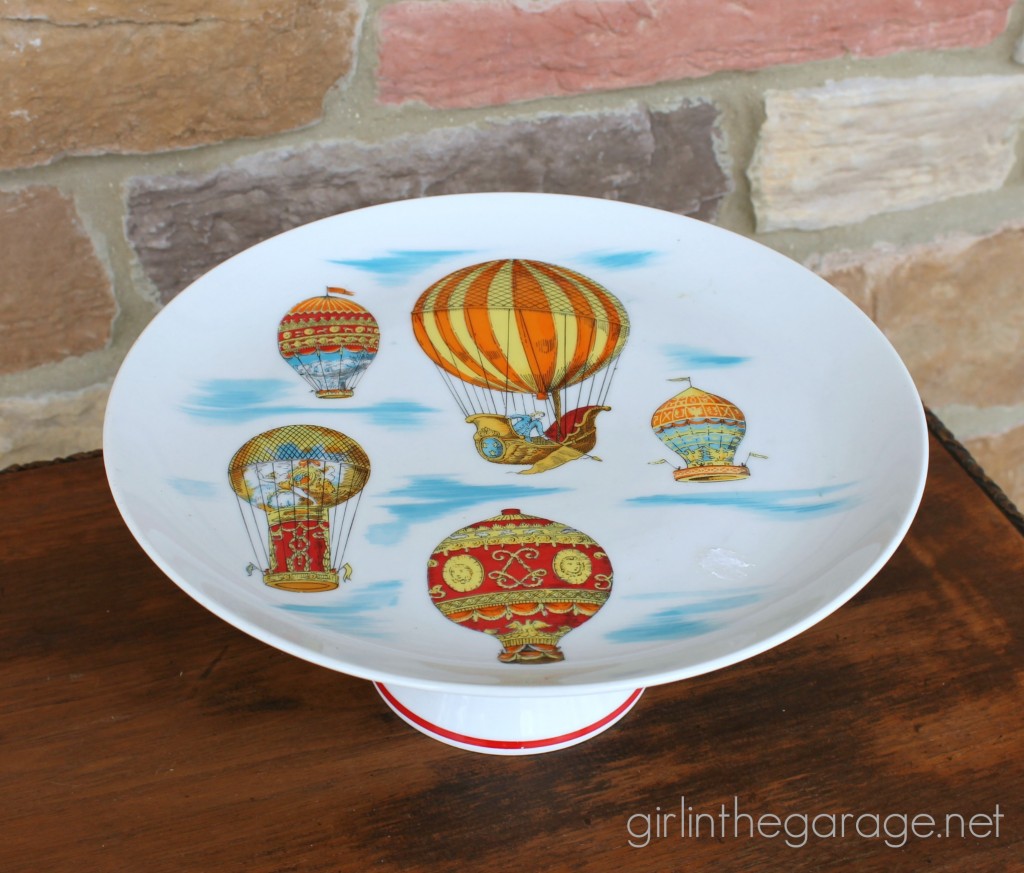 I shared this Fisher Price camera on my Facebook page this weekend – I had one as a child so I just HAD to buy it for my boys.  (Plus they've come to expect a "new" toy whenever I tell them I'm going to yard sales… *sigh*)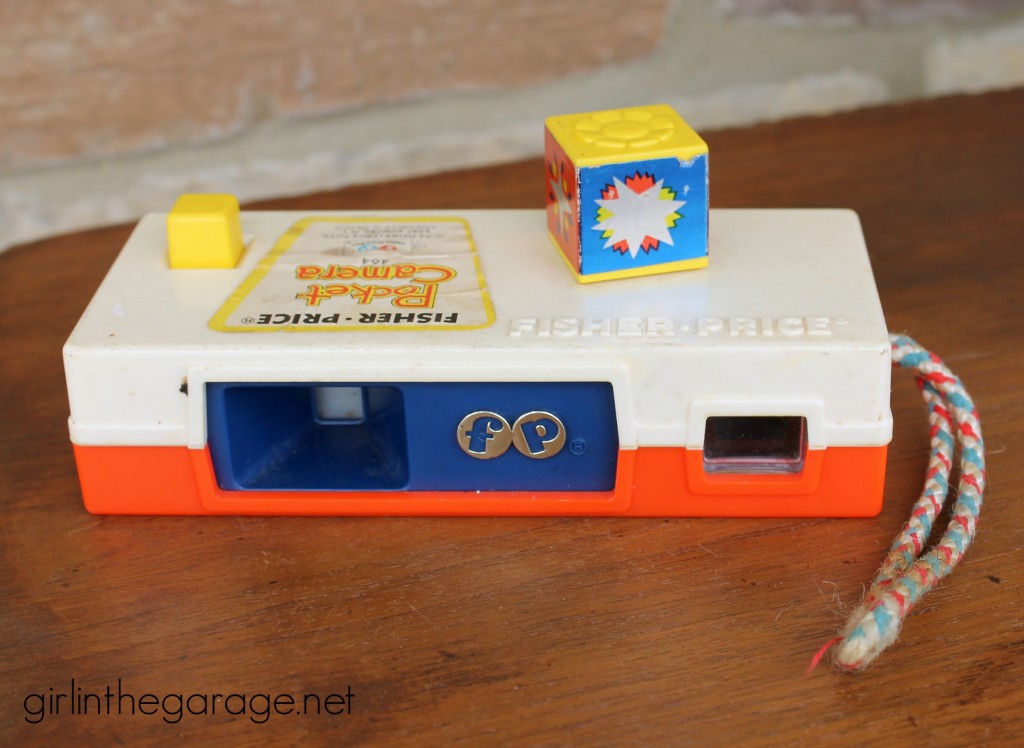 And of course I bought the mirror.  You can't beat $3.00!  It will look gorgeous painted.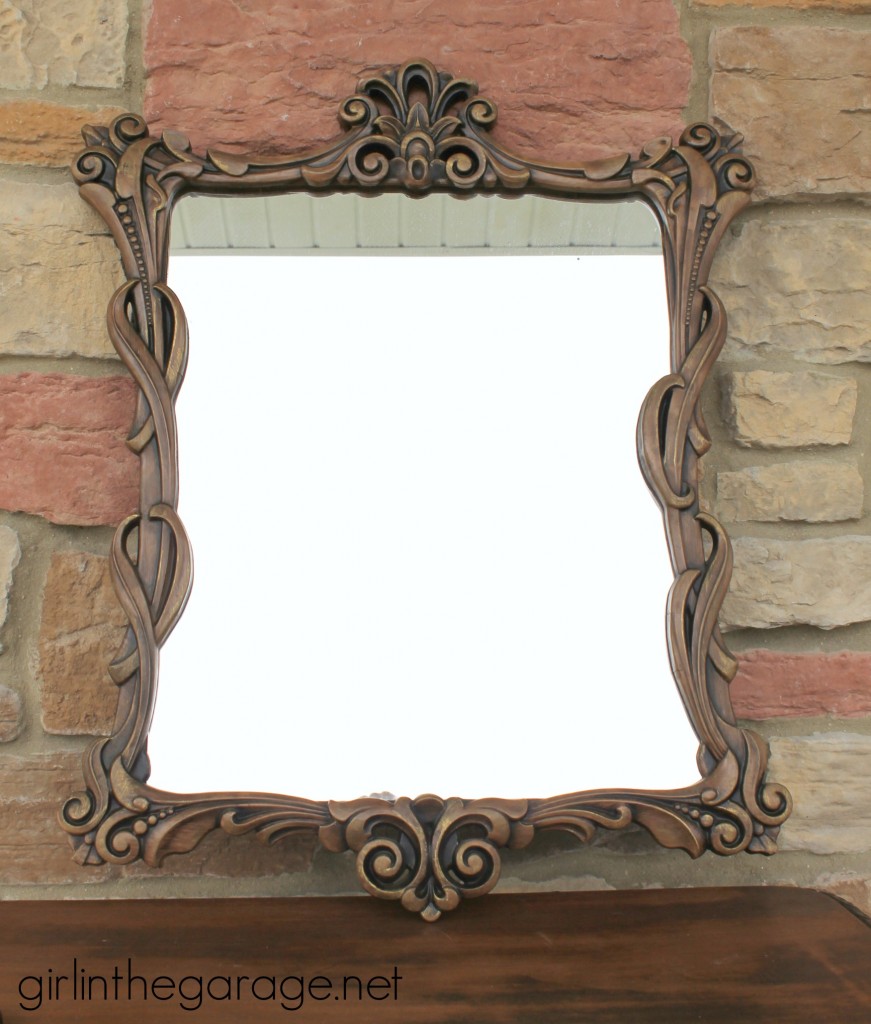 This chair and the table above are probably my favorite scores.  Of course the chair needs a ton of work and I haven't quite decided what I'm going to do with it yet.  It's missing a small piece from the top and that leather is in terrible condition – but the carvings and the square tacks stole my heart!
So how did I do?
Is there anything I bought that you would've bought – or anything you would've passed on?
Let me know, I'd love to hear your thoughts!
Jen
Join the GITG Community
When you join this thriving online community of 90,000 creative souls, you'll be inspired to discover hidden artistic talents and learn skills to boldly face DIY projects with confidence.
You'll also receive my free guide "Just Paint It: 7 Tips for Transforming Furniture with Confidence."