It's Themed Furniture Makeover Day – one of my favorite days every month when my DIY Furniture Makeover Girls and I all share projects based on a theme.  (See all my past TFMD makeovers HERE.)
This month's theme is Rustic.
These campaign-style nightstands didn't start out too rustic, except for the huge missing chunk and the scribbles on the side.
Believe it or not, this makeover has been months in the making!
Actually… If I'm totally honest, I went through my computer files to find those Before photos and they were dated TWO YEARS ago.  Dang, how time flies!  Well a few months ago I was inspired to turn them into a knockoff project inspired by Pottery Barn's Redford Trunk Bedside Table.  They just needed a major makeover to turn them into something like this: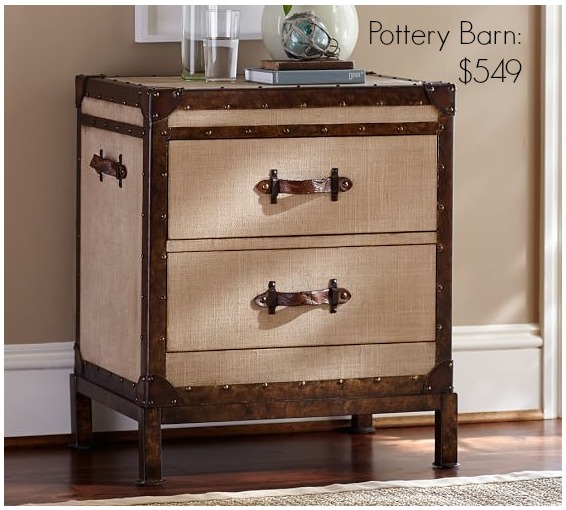 First I removed the hardware and filled the handle gaps with a few layers of 3M Wood Filler.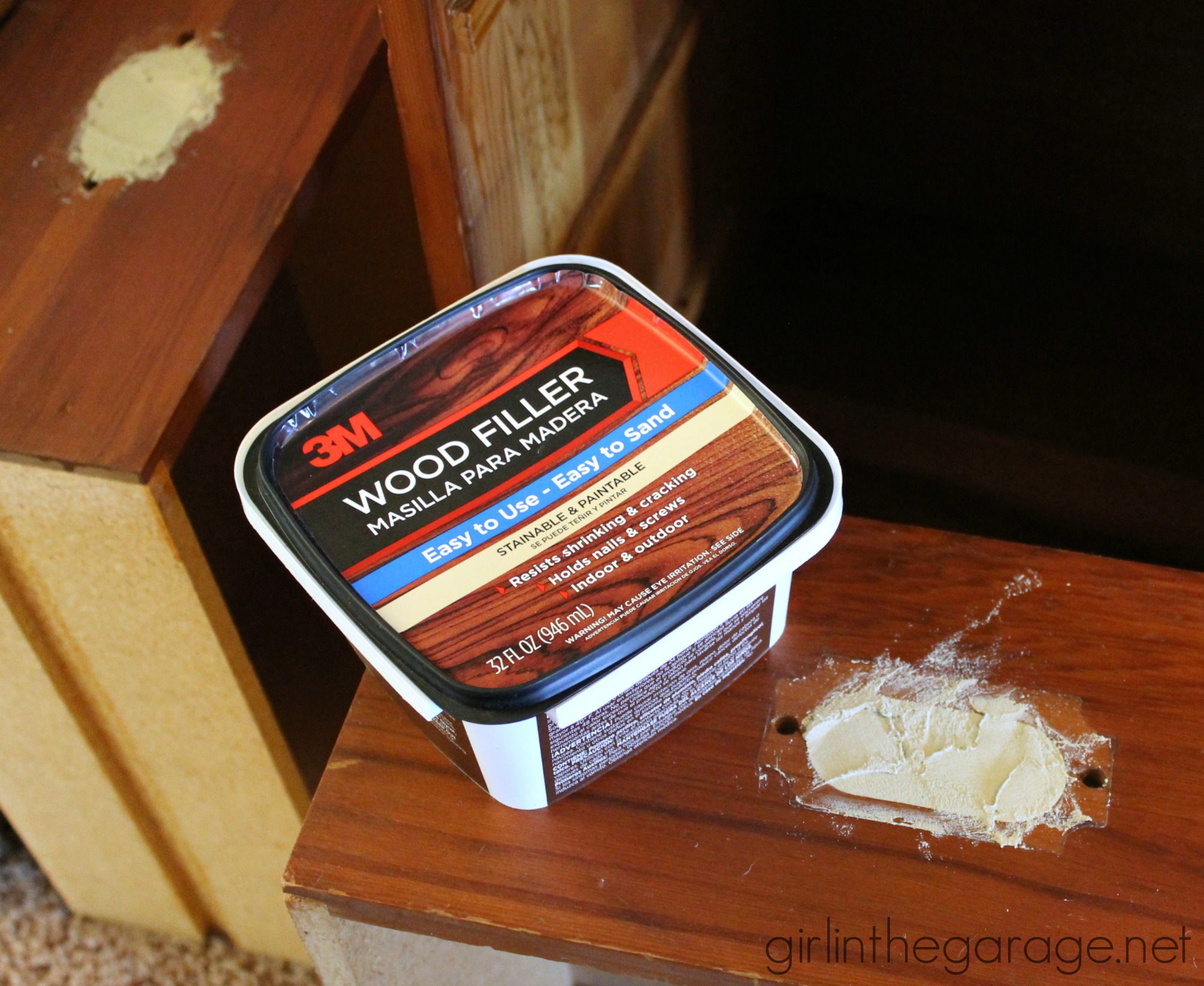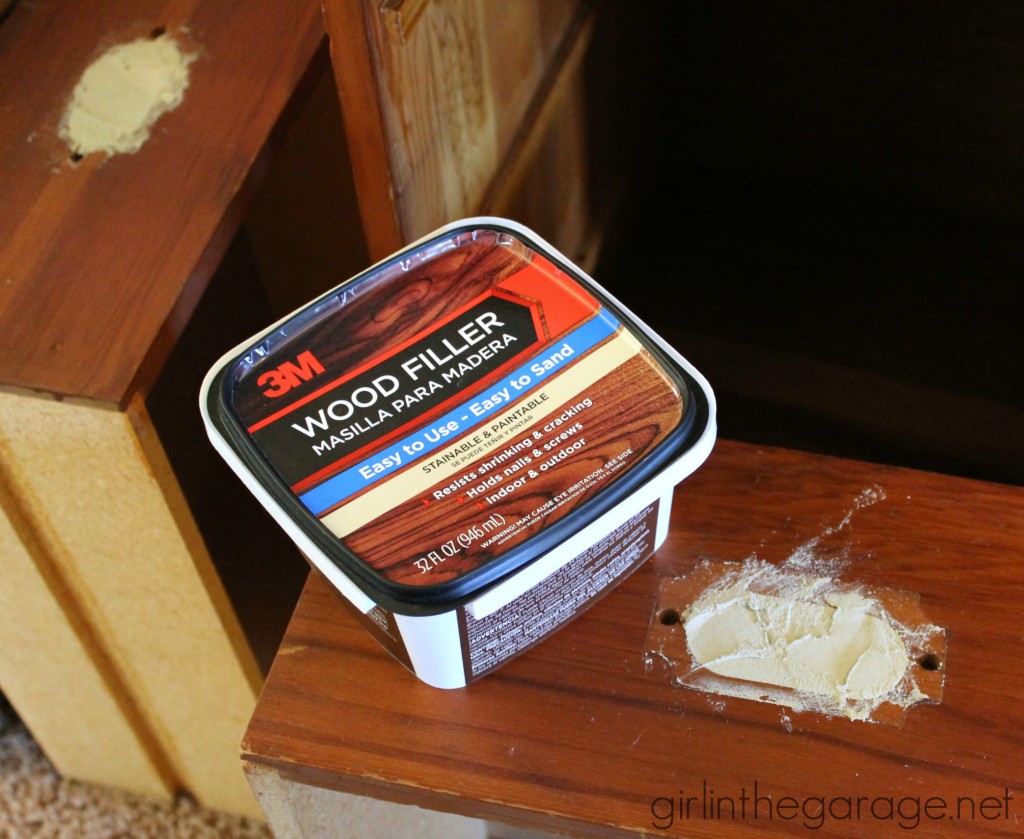 I also managed to fill and smooth out that missing chunk.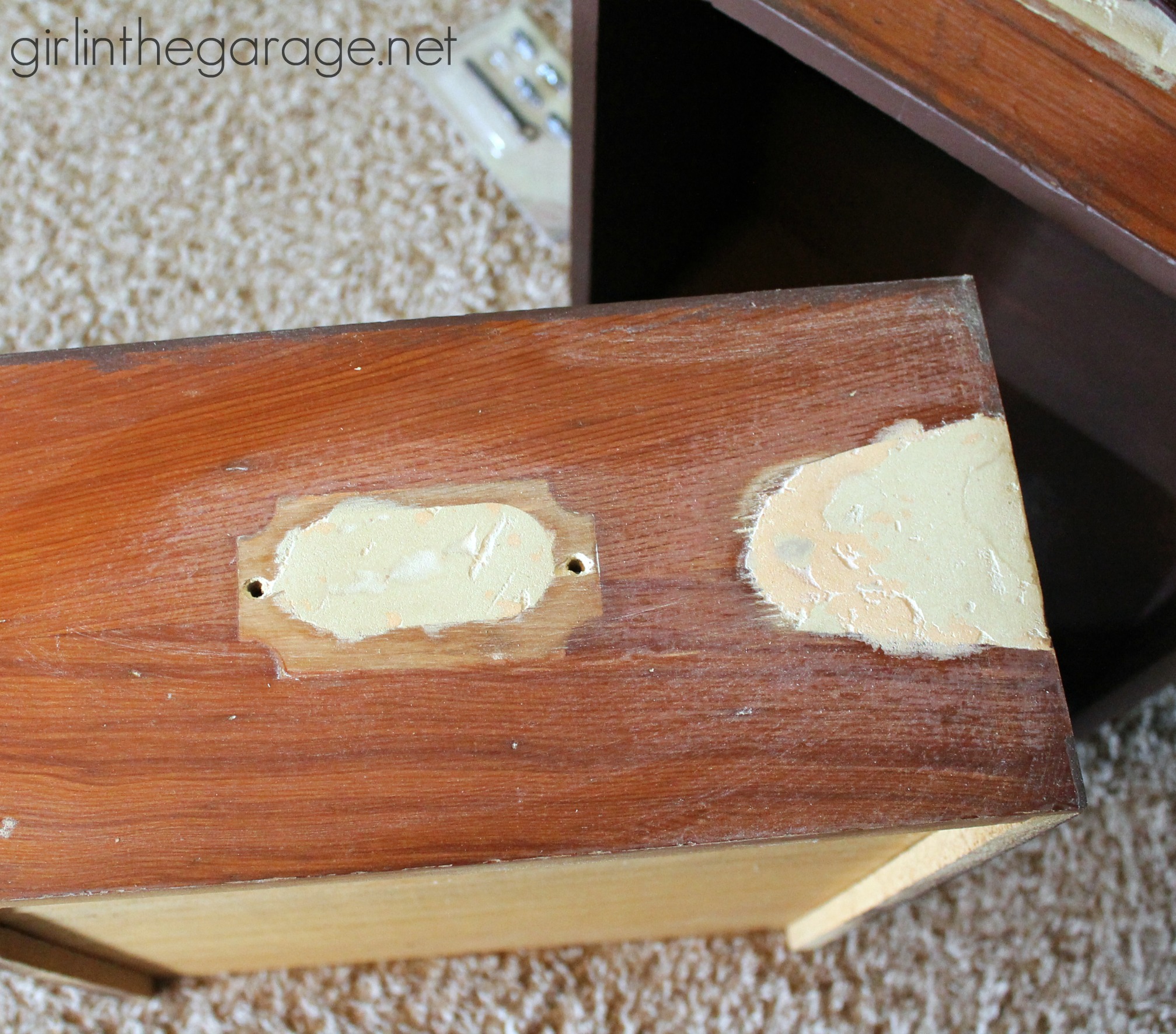 I bought balsa wood strips from Hobby Lobby to mimic the mental trim on the PB table and painted them brown.  (I used way more than what's pictured here!)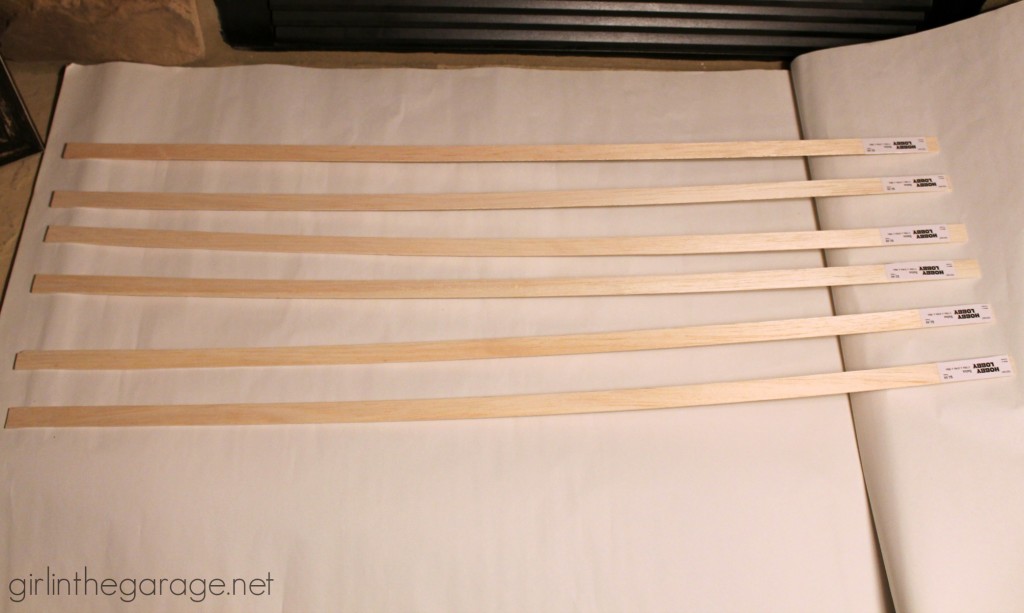 Then I found this lovely linen-like fabric and spent far too much time cutting panels for every drawer and wrapping the three sides of each table to decoupage – new fabric-cutting scissors and Mod Podge really helped me out with this step!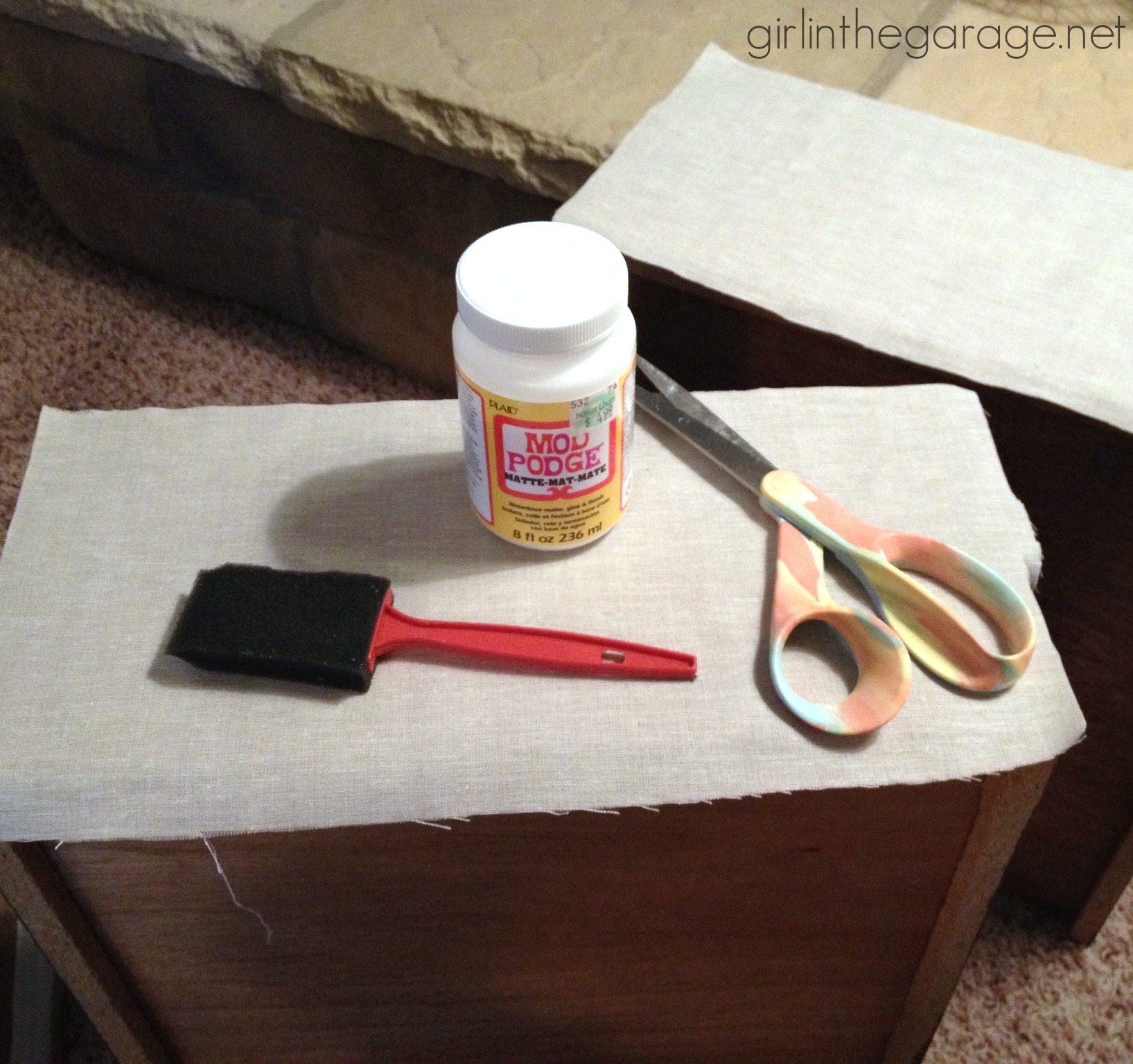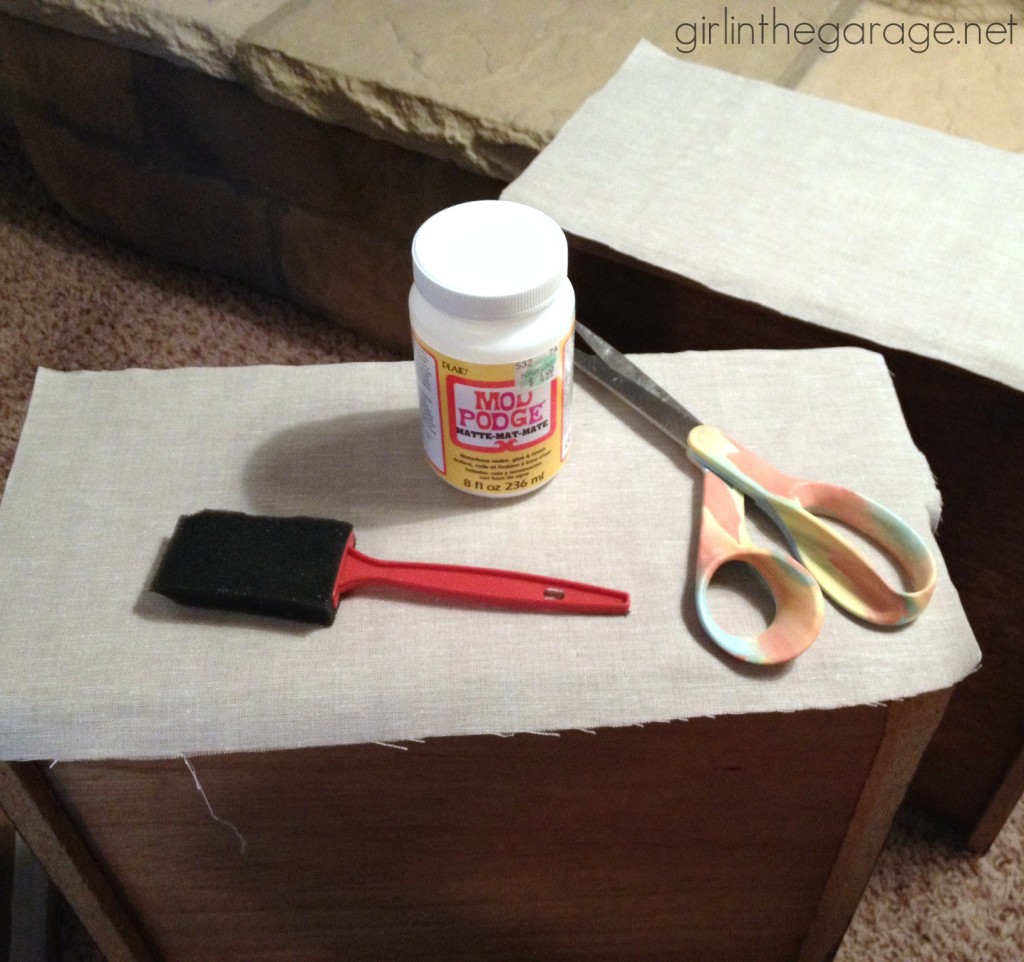 I searched high and low and all over the internet for leather drawer pulls but finally decided to DIY them myself.  One thrift store leather belt became six drawer pulls, and this little punch set helped me make the holes for the hardware.
Finally I measured and cut the balsa wood (with regular scissors since it's so soft) and used both Mod Podge and upholstery tacks to attach it to the tables.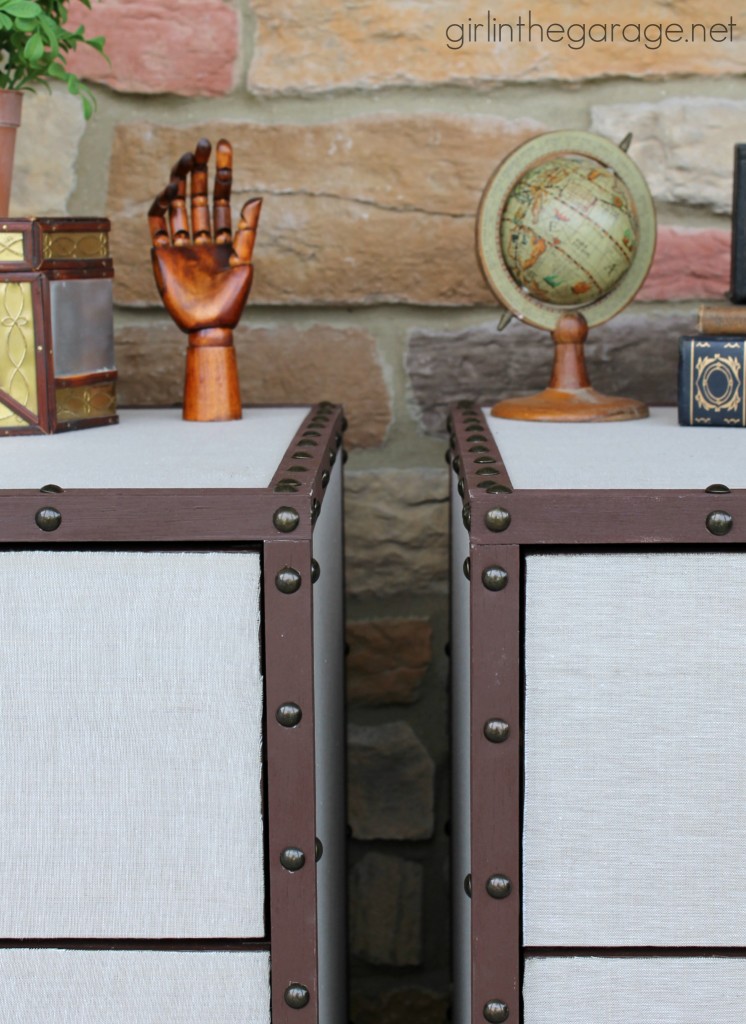 They were a lot of work but I think they turned out fabulous!
These are going to my booth and I hope someone will love them as much as I do.
(And no, I won't charge anywhere near what Pottery Barn is asking for them.)  😉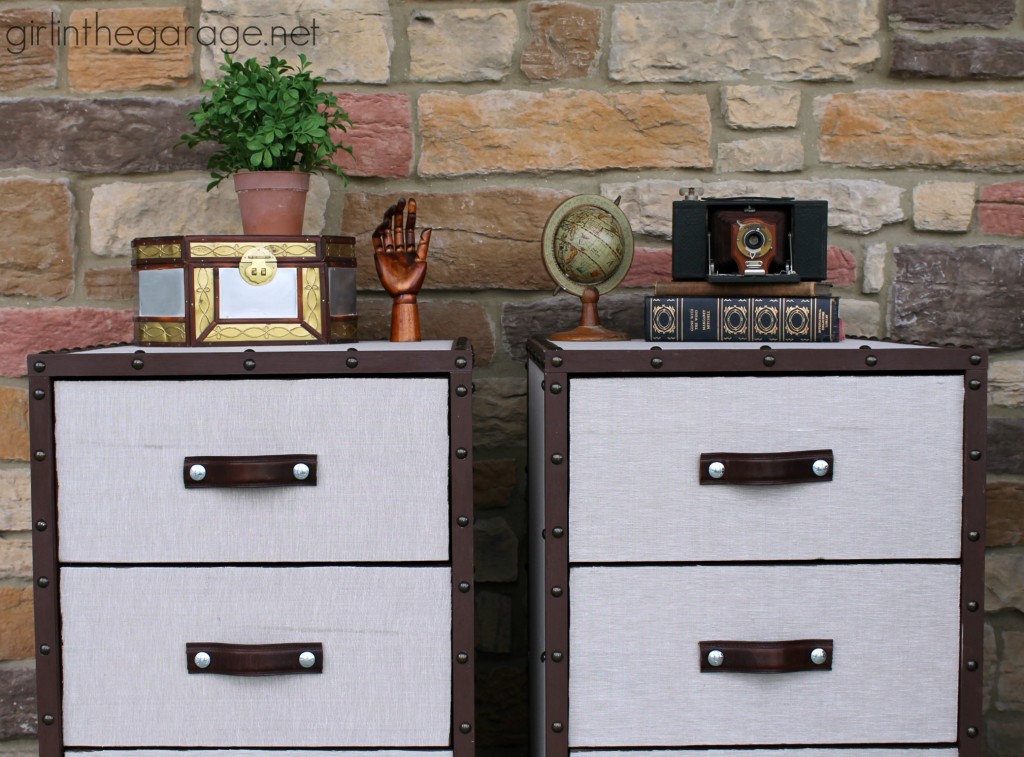 Handy dandy before-after comparison: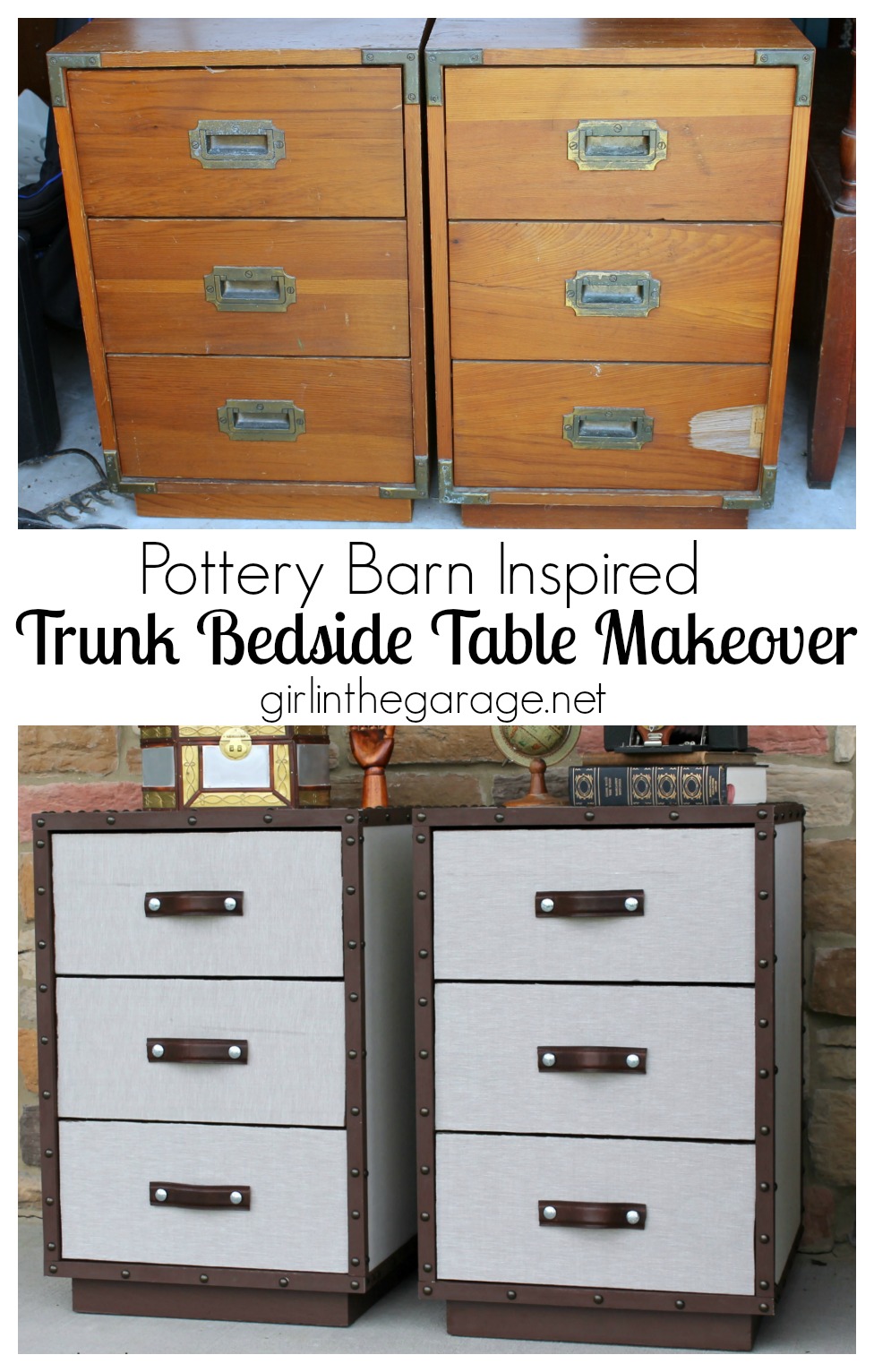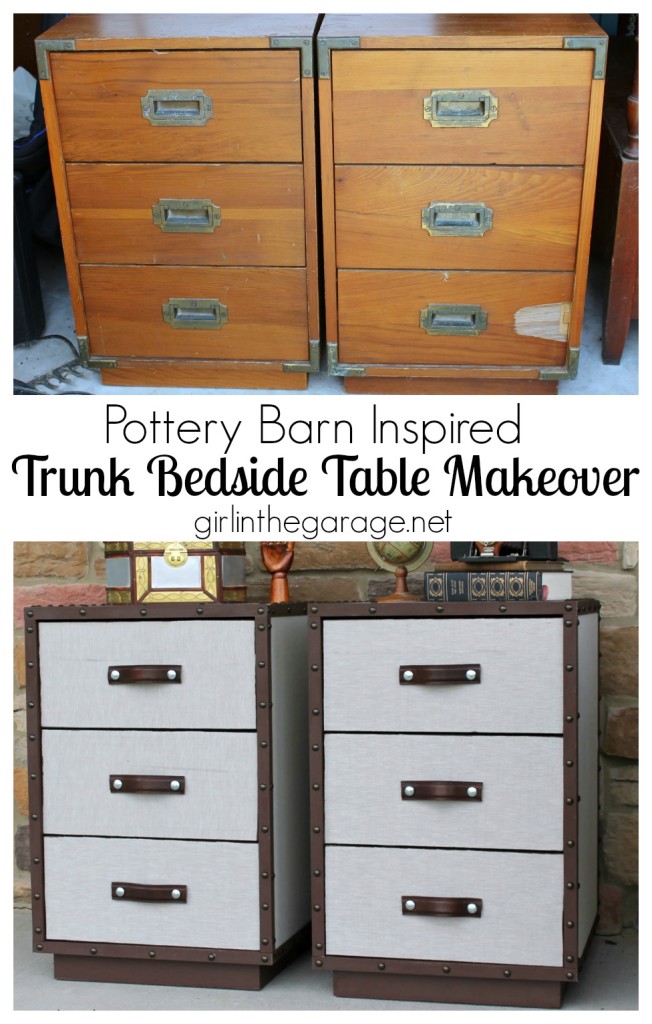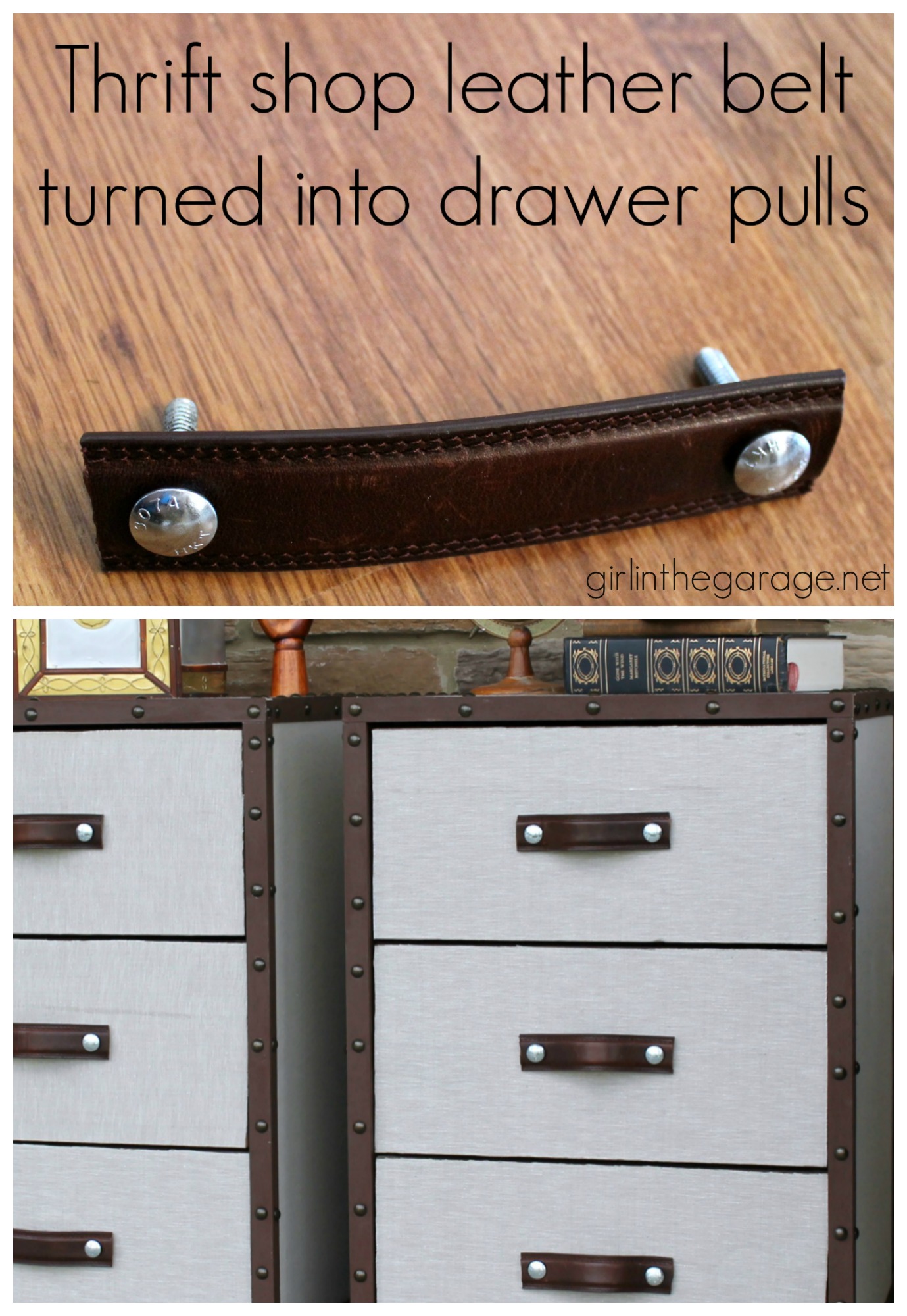 Now head over and visit my friends' posts below to see their rustic makeovers!
Jen
Join the GITG Community
When you join this thriving online community of 90,000 creative souls, you'll be inspired to discover hidden artistic talents and learn skills to boldly face DIY projects with confidence.
You'll also receive my free guide "Just Paint It: 7 Tips for Transforming Furniture with Confidence."