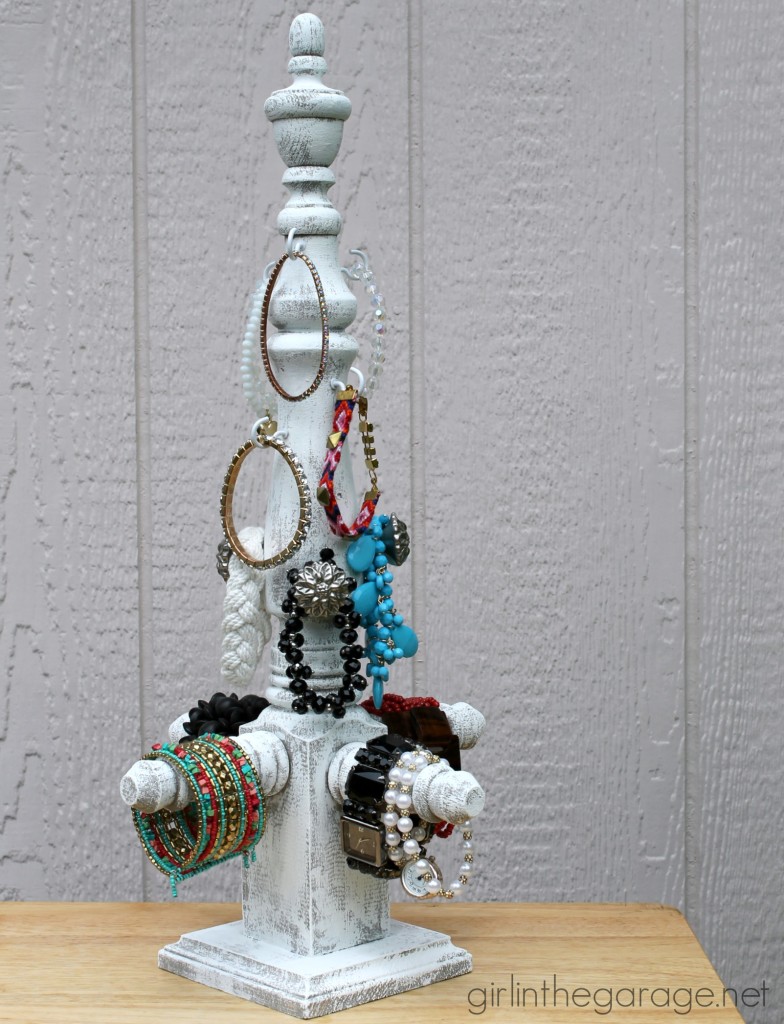 Hey guys – I'm back with another project 2 days in a row!  (And what's even more awesome is all the test results from my OB appointment last week came back normal!  HIGH FIVE!)
This week 10 of us created DIY projects using supplies from Lowe's in unexpected ways.  Everyone had some great ideas which you can see at the end of this post.  🙂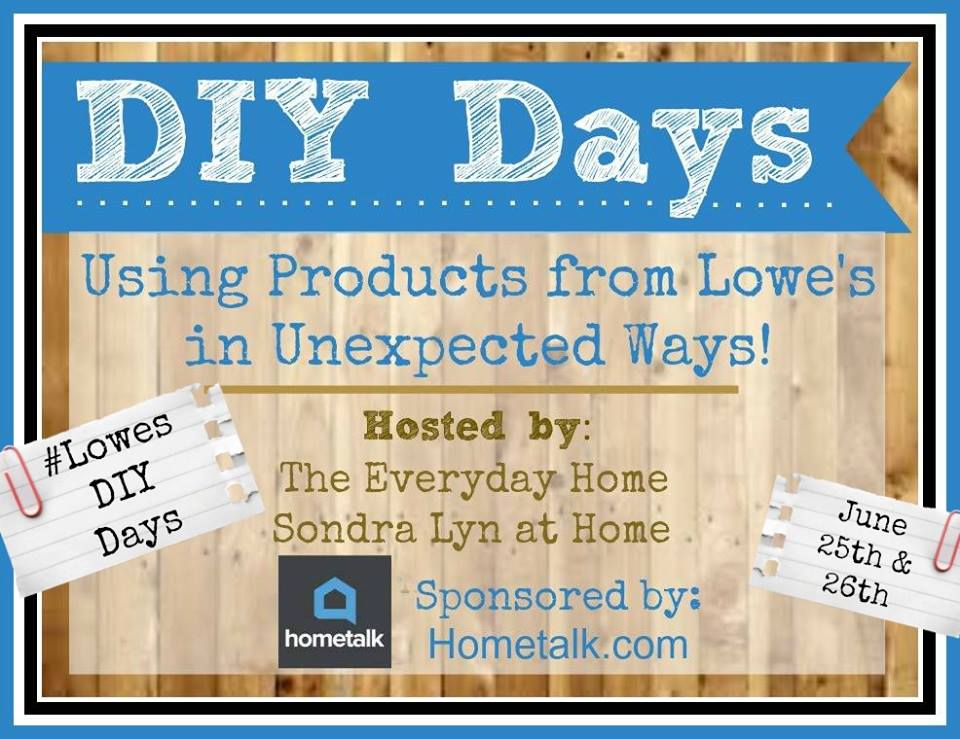 I've had a storage problem for a while now, and I really wanted to solve it with this project.  My bracelets and watches were starting to get out of control – sure I already have pretty hooks on the wall for my necklaces (read that about that project HERE):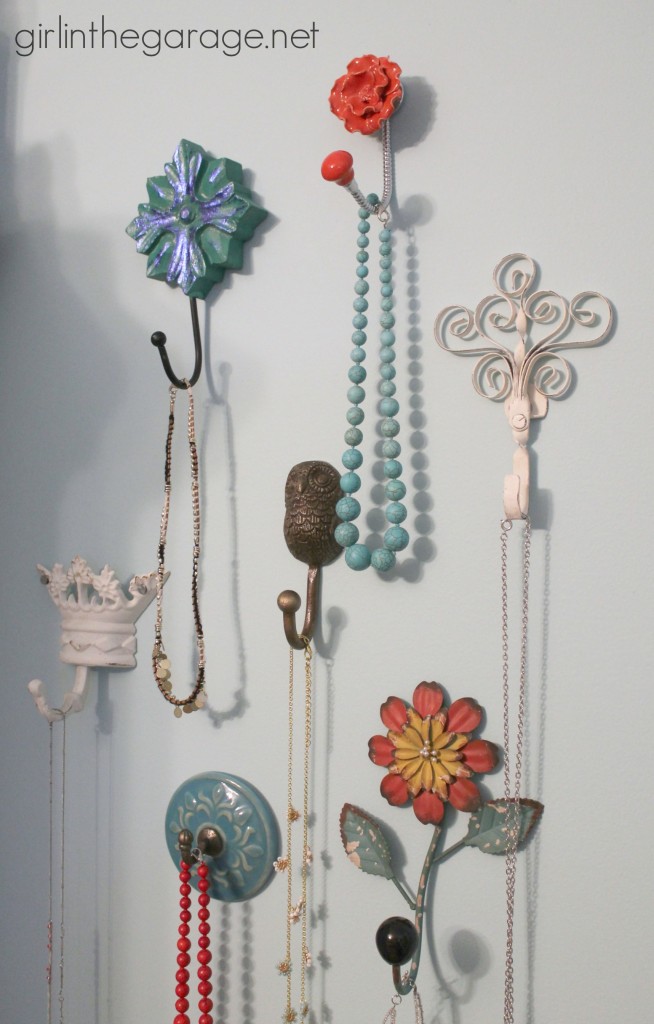 But I didn't want to hang a ton more hooks for my other pretties.
I ended up buying these wood table legs at Lowe's: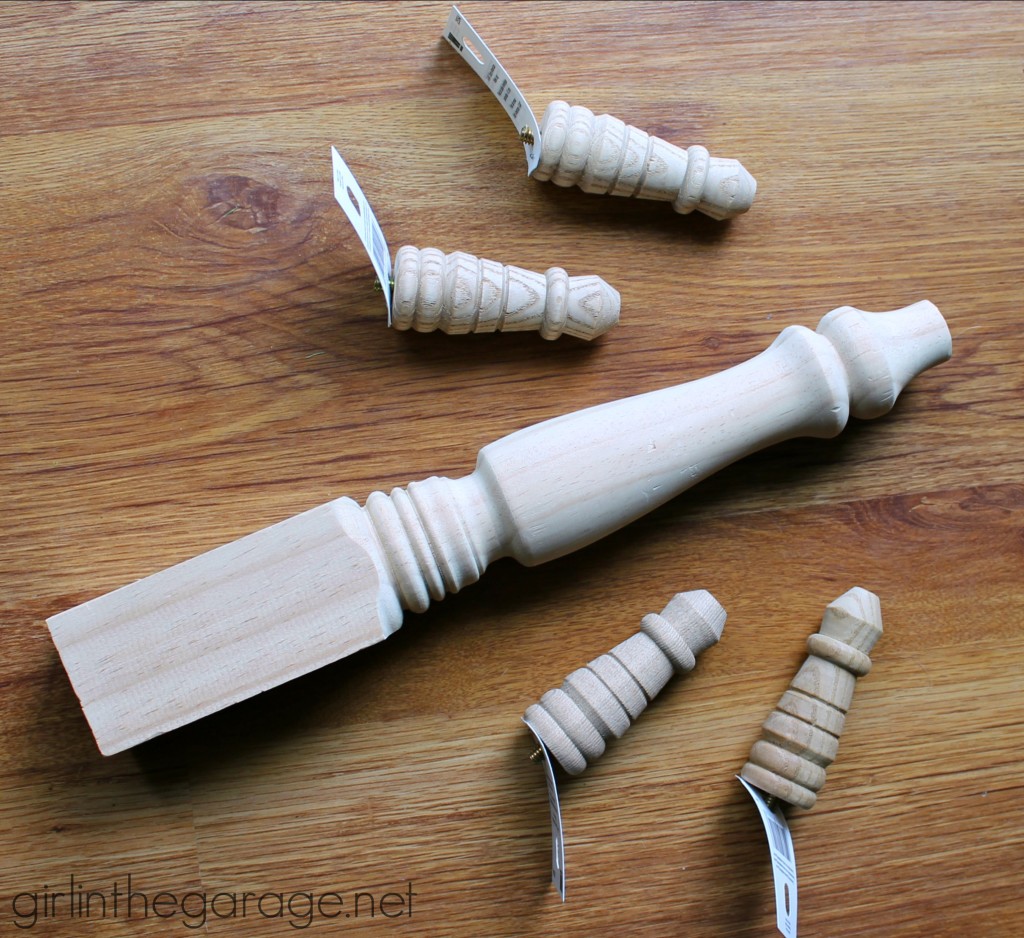 I measured, predrilled holes, and screwed the smaller legs into the larger leg (which I used upside down).  These are perfect for wide bracelets or multiple strands.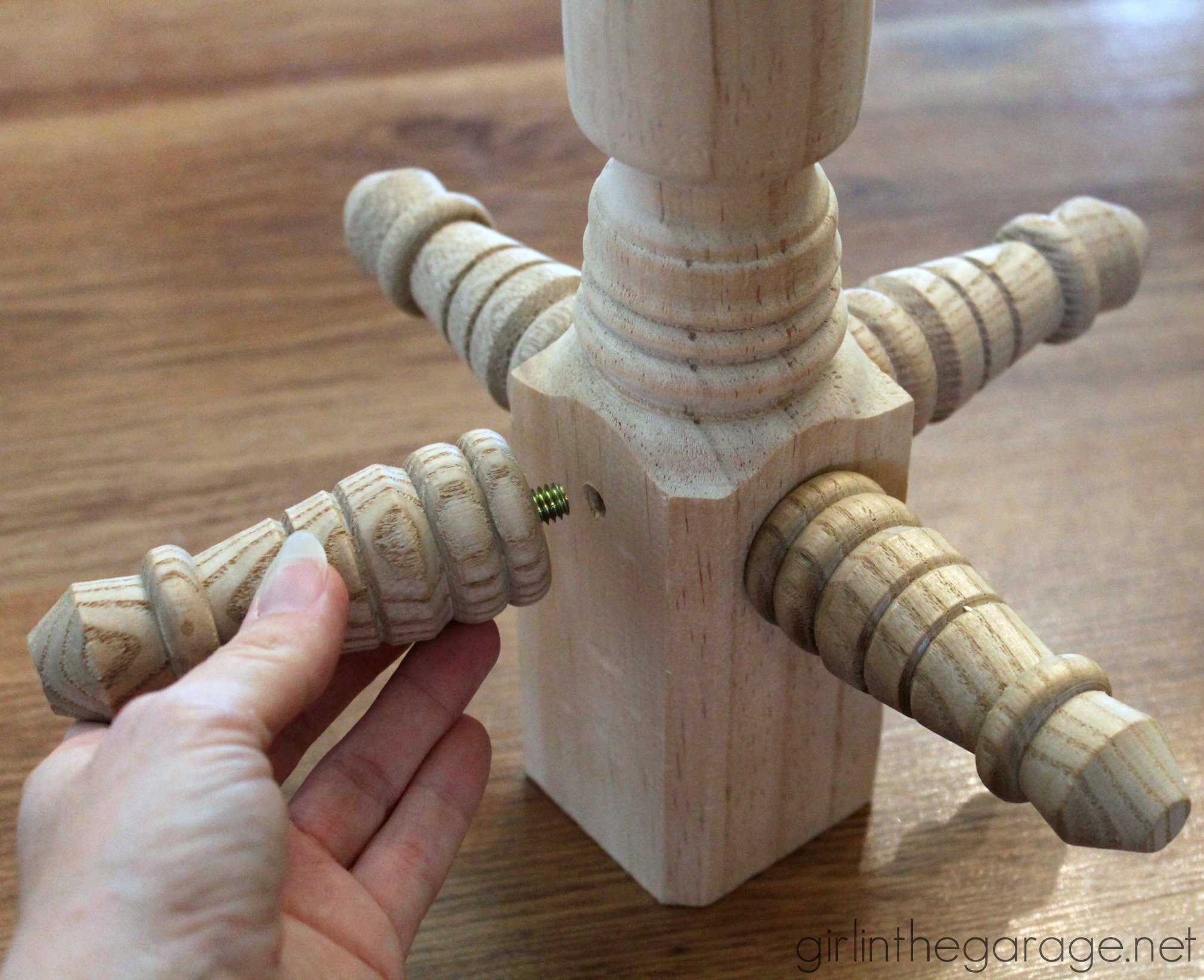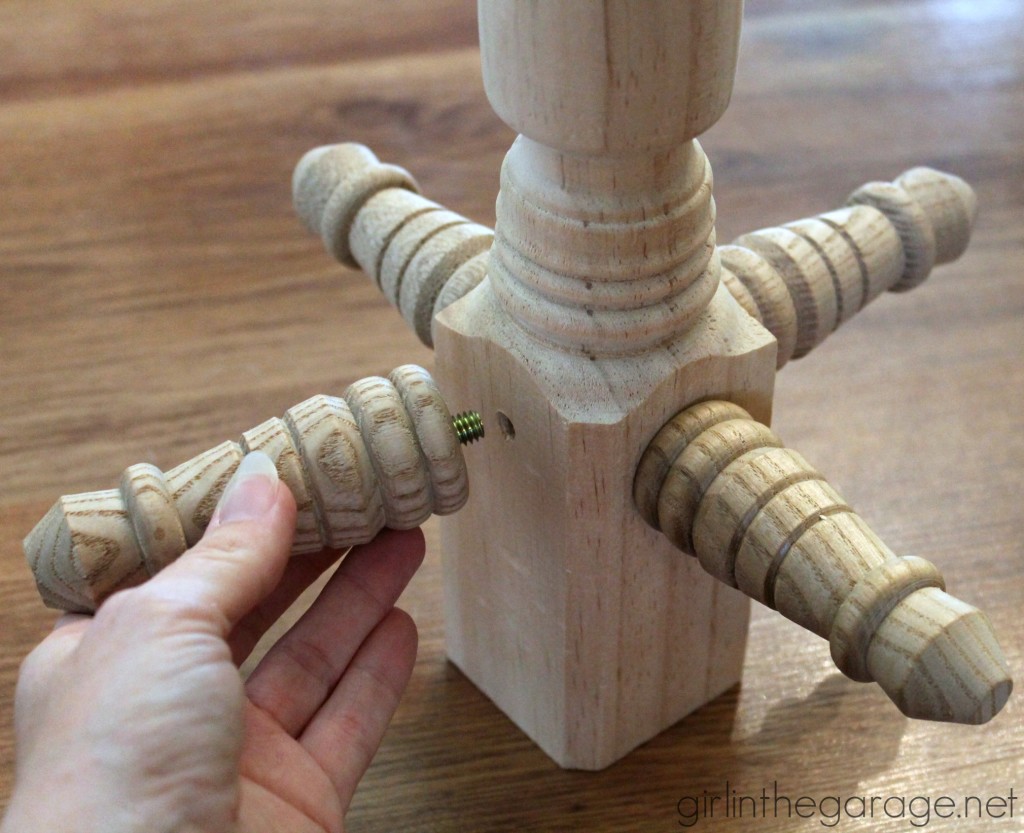 I also bought a decorative finial for the top, because this piece needs to be functional and pretty!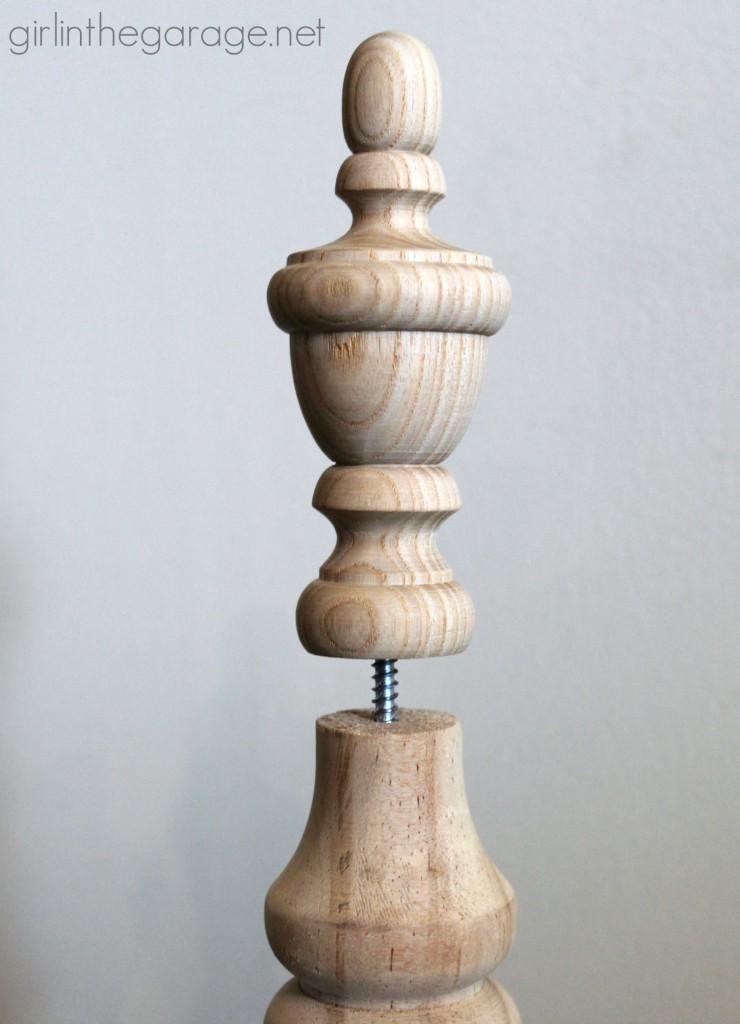 I super glued a wooden base on the bottom for stability and painted everything.  First, a coat of Annie Sloan Chalk Paint in French Linen and then I brushed over it with Pure White.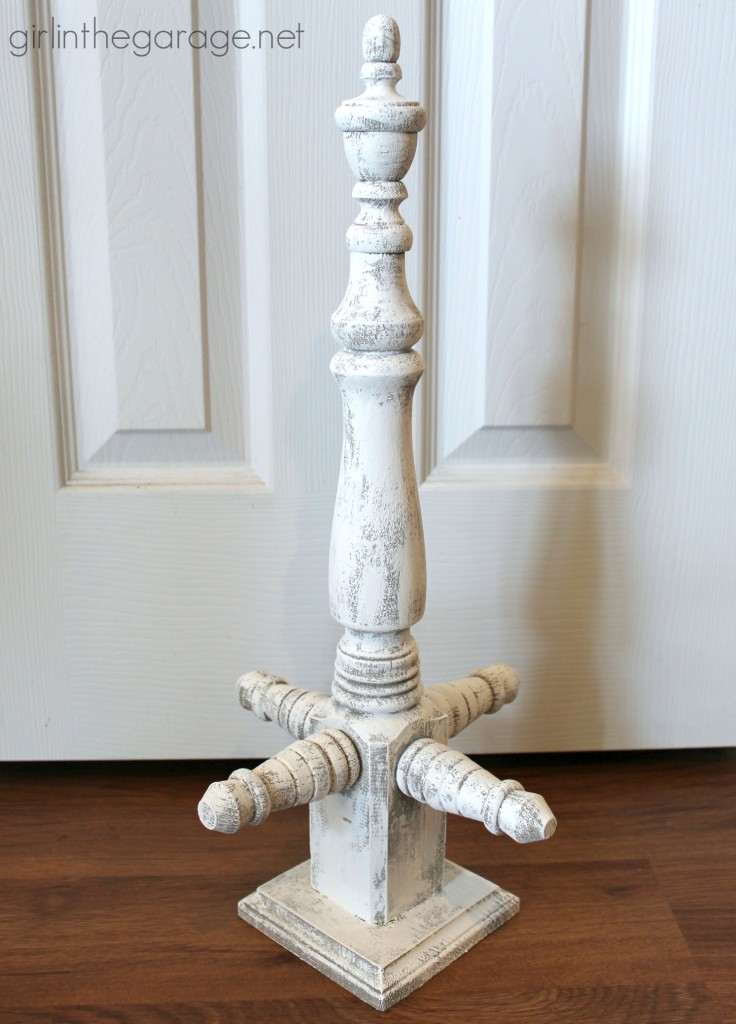 Finally I added a few decorative drawer pulls in the center section and some basic white hooks near the top.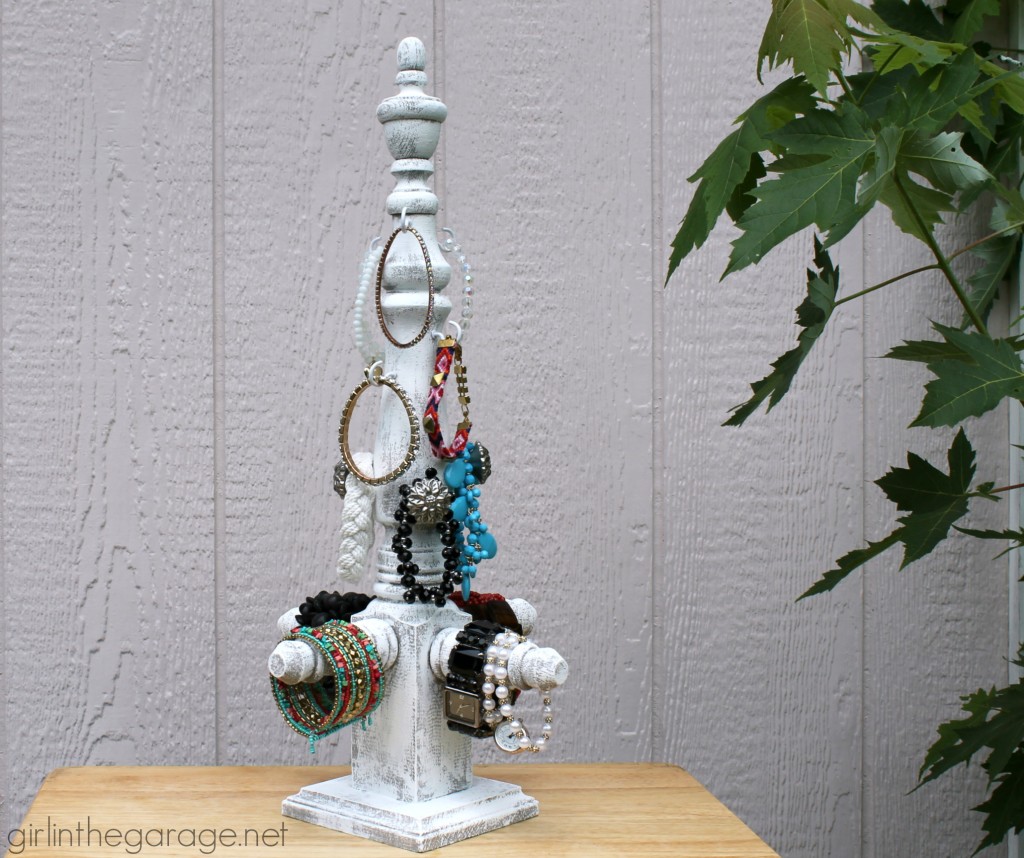 And I'm happy to say that now I actually have room for more bracelets!  Looks like it's time to go shopping…..   😉
Finally my storage problem is solved and I am in love with my new DIY bracelet stand!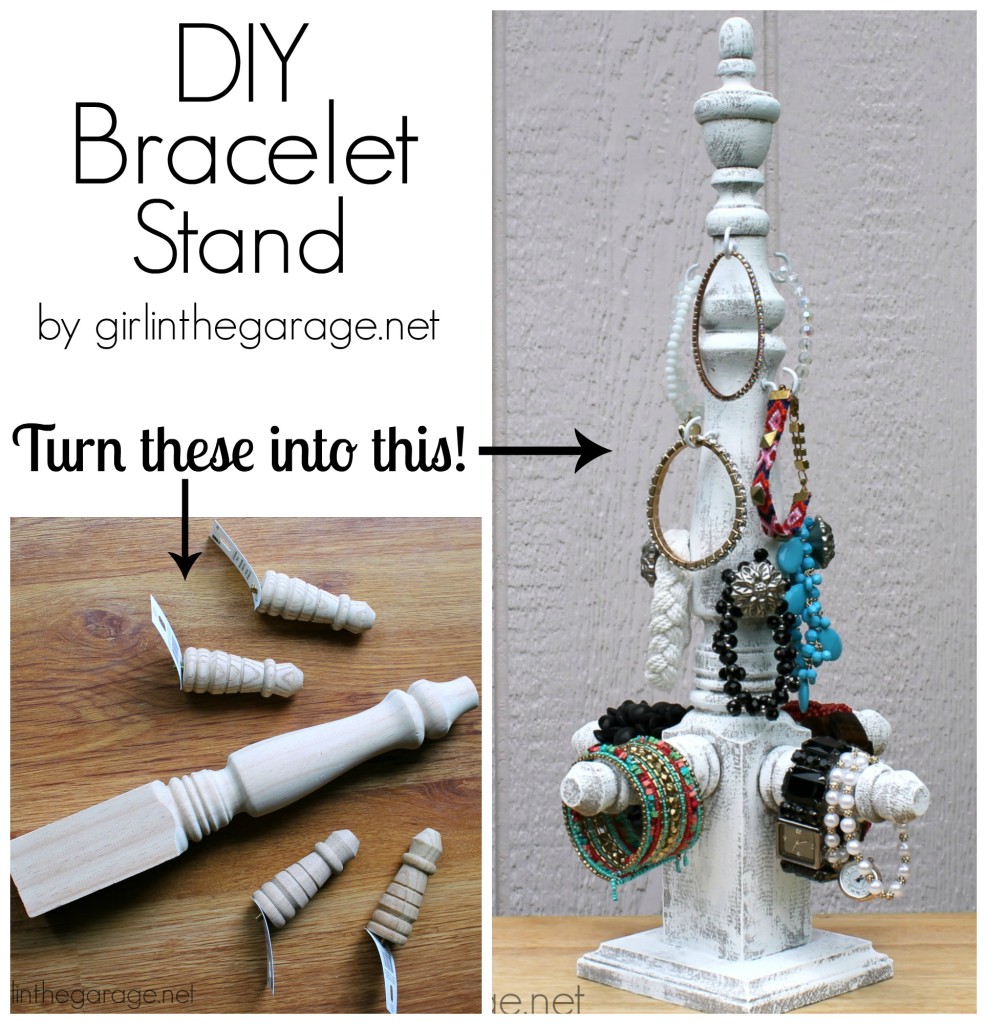 I wish you a fabulous weekend!  xo
Jen
This is a 2-Day Event!

All of these projects will also be shared on Hometalk.com -look for the #LowesDIYDays hashtag!
~ Thursday Projects ~
Sondra at Sondra Lyn at Home: Reversible Checkerboard Wooden Tray
Sarah with Home-ology Modern Vintage: DIY Concrete Cacti Planter
Doreen with Hymns and Verses: DIY Jute Rope Love Sign
Anne with White Lace Cottage: Easy DIY Coasters
Allison from Two Thirty-Five Designs: DIY Seagrass Bike Basket
~ Friday Projects ~
Barb at The Everyday Home:  DIY Cutting Board
Meegan at What Meegan Makes: DIY Clamp and Crystal Sun Catcher
Jen at Girl in the Garage: DIY Bracelet Stand
Debbie at Refresh Restyle: Industrial Cage Light
Shanna at Restoration Redoux: DIY Coffee Table 
*** Please pin – but be sure to pin from the original source to give each blogger proper credit.***
Are y'all as blown away by all this DIY awesomeness as I am?! I hope you'll visit each one and leave some comment love on their site!