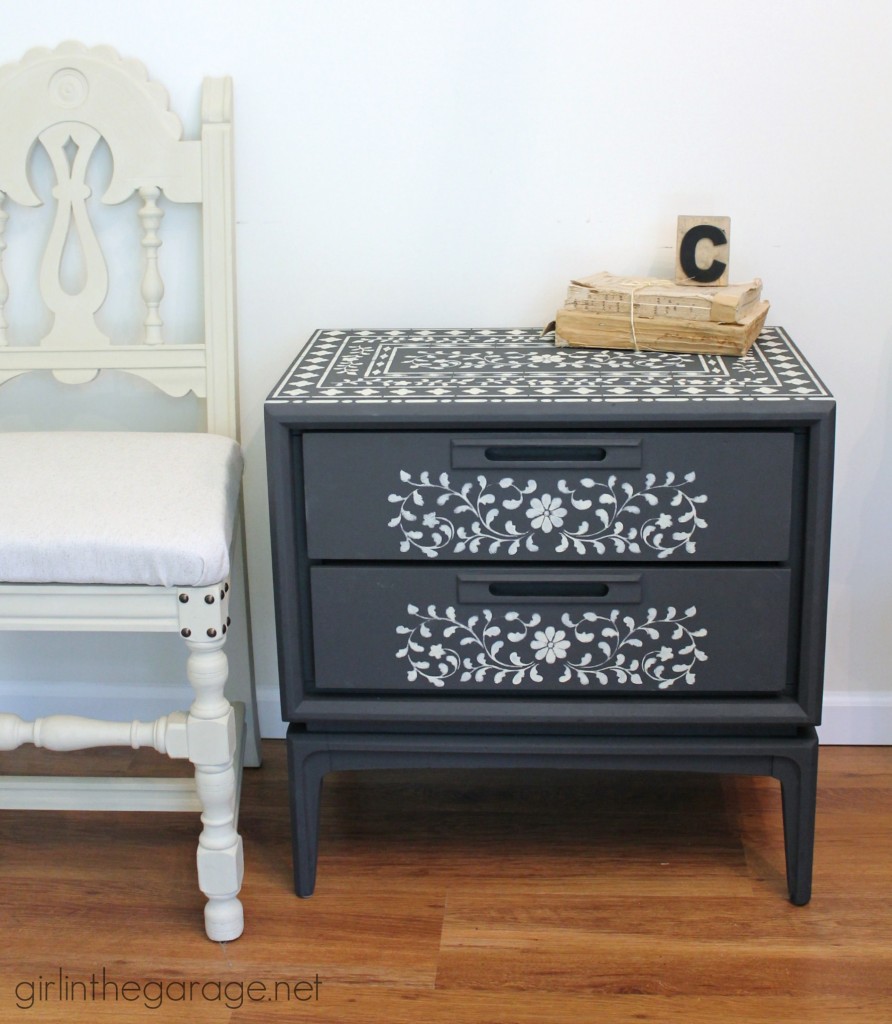 Hi friends!  Today I'm sharing an Indian Inlay stenciled table makeover that almost kicked my butt, even though I've done quite a few stenciling projects before.
This table was a yard sale castaway (they practically gave it to me) with high-gloss spray paint and plenty of chips and bumps.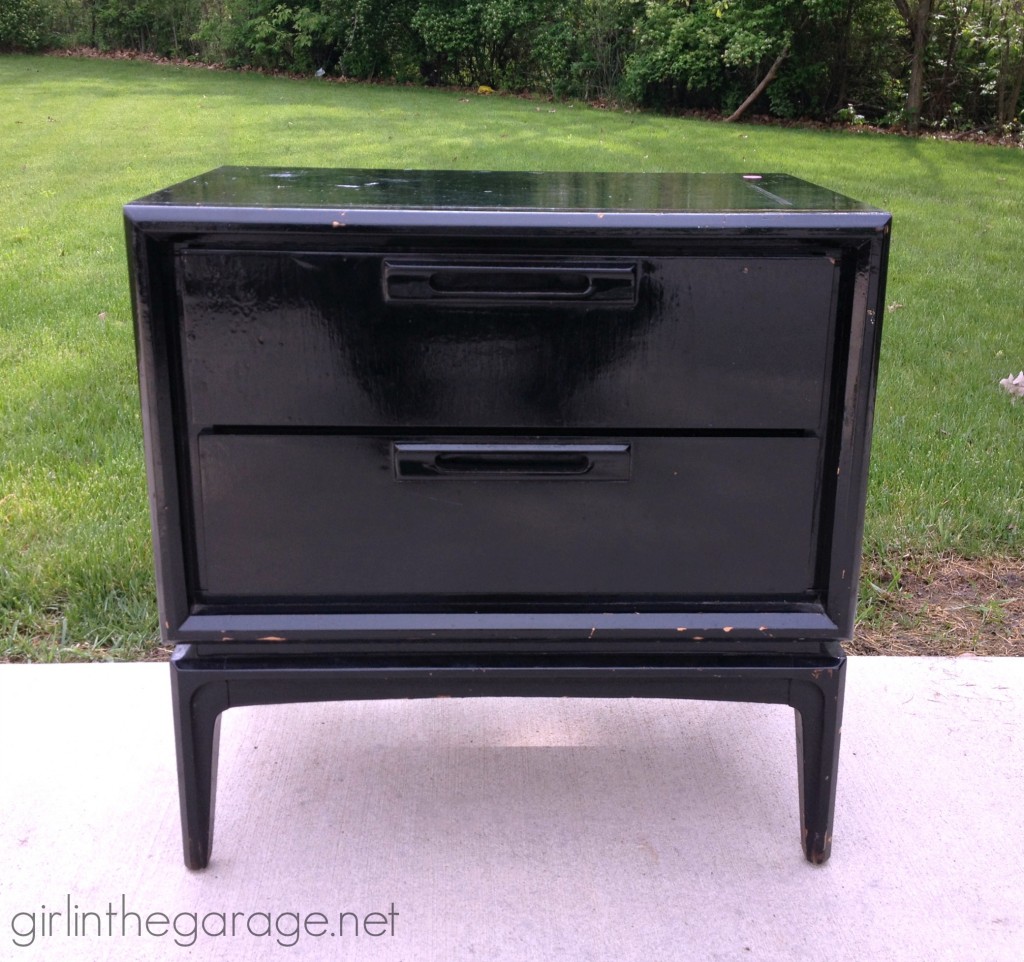 But I really liked the shape of it, and I knew it would be perfect for the Indian Inlay furniture stencil from Cutting Edge Stencils – which I've wanted to try for ages!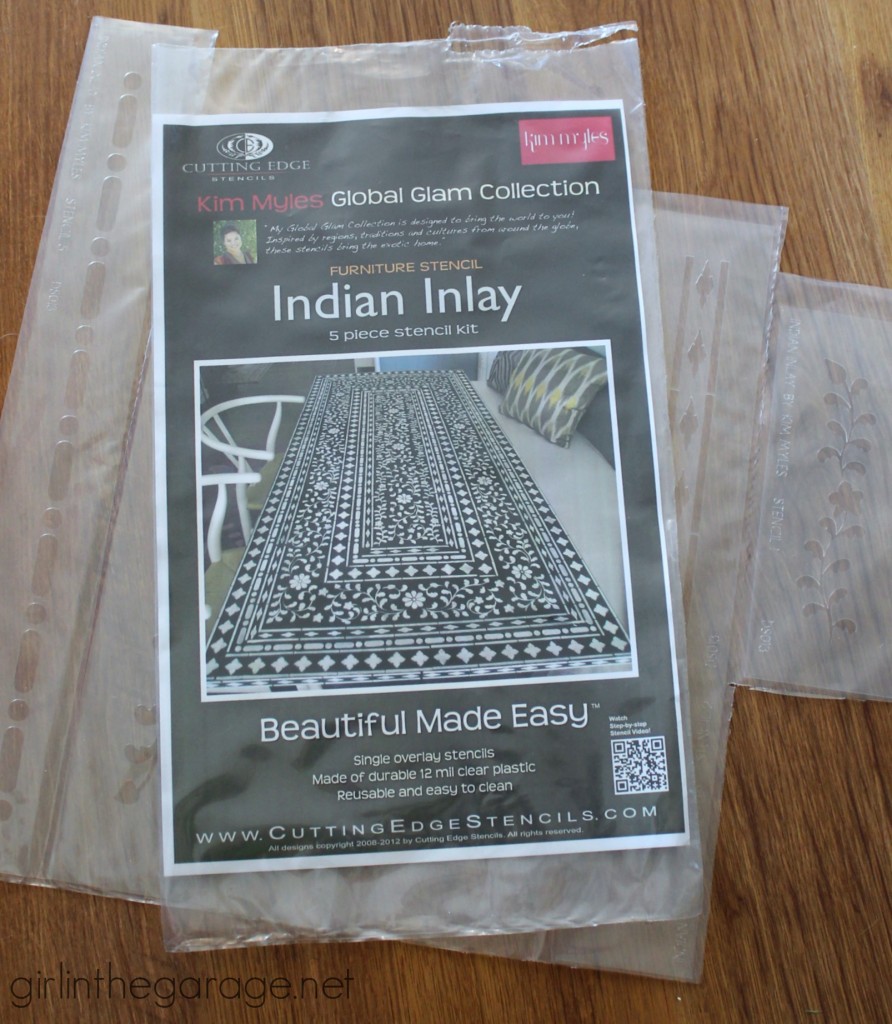 I hand sanded the table to get rid of the gloss and the bumps and painted it all in Annie Sloan Chalk Paint in Graphite.  For the stencil, I used Country Grey (I mixed in a bunch of pearl metallic paint but sadly you can't even tell).
Then I started stenciling…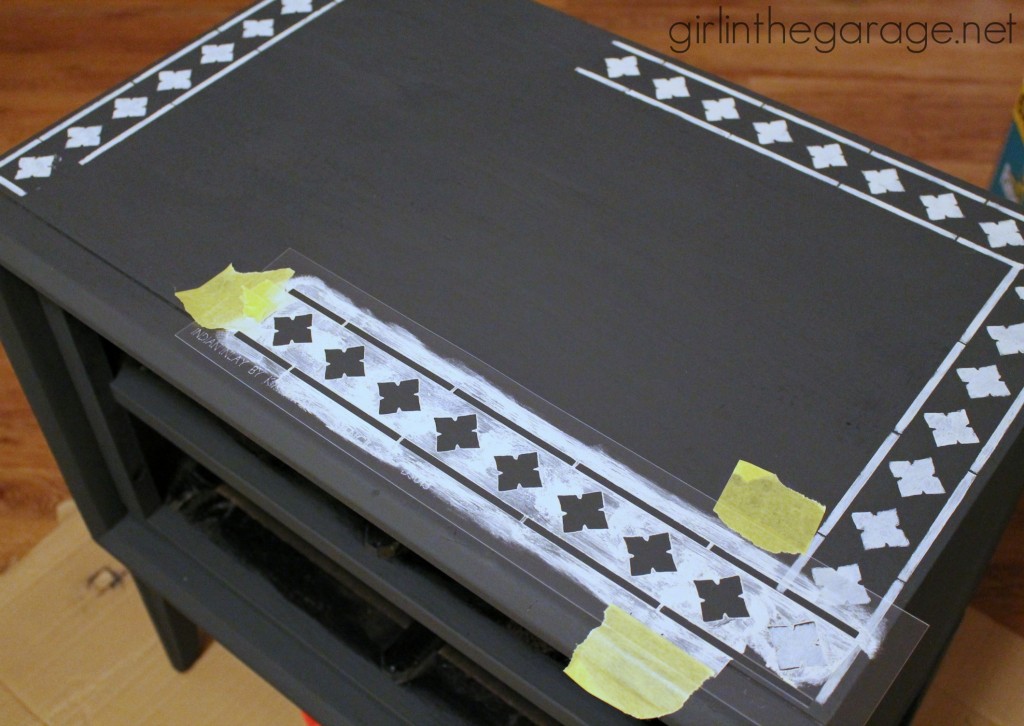 and stenciling…   (the kit comes with 5 different stencils- it helps to lay out the order you want first)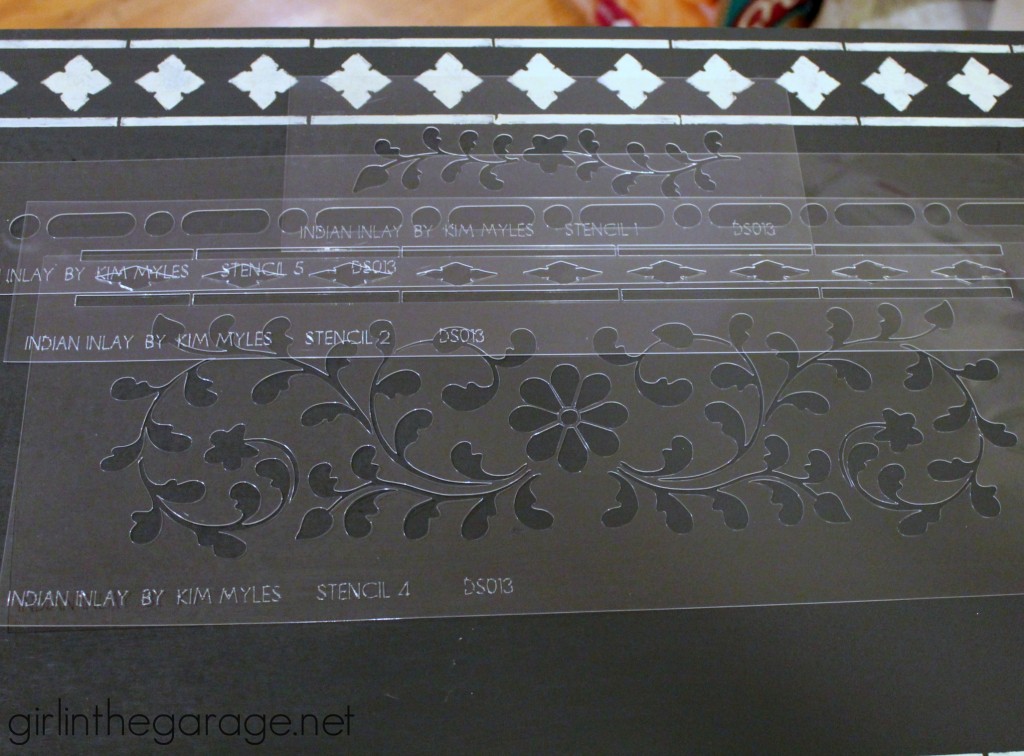 and stenciling…  until my arms almost fell off.  (Haha)  Then I finished up with clear wax.  In hindsight I really should've split the job into 2 or 3 days, but I was in a groove and wanted to get most of it all finished at once.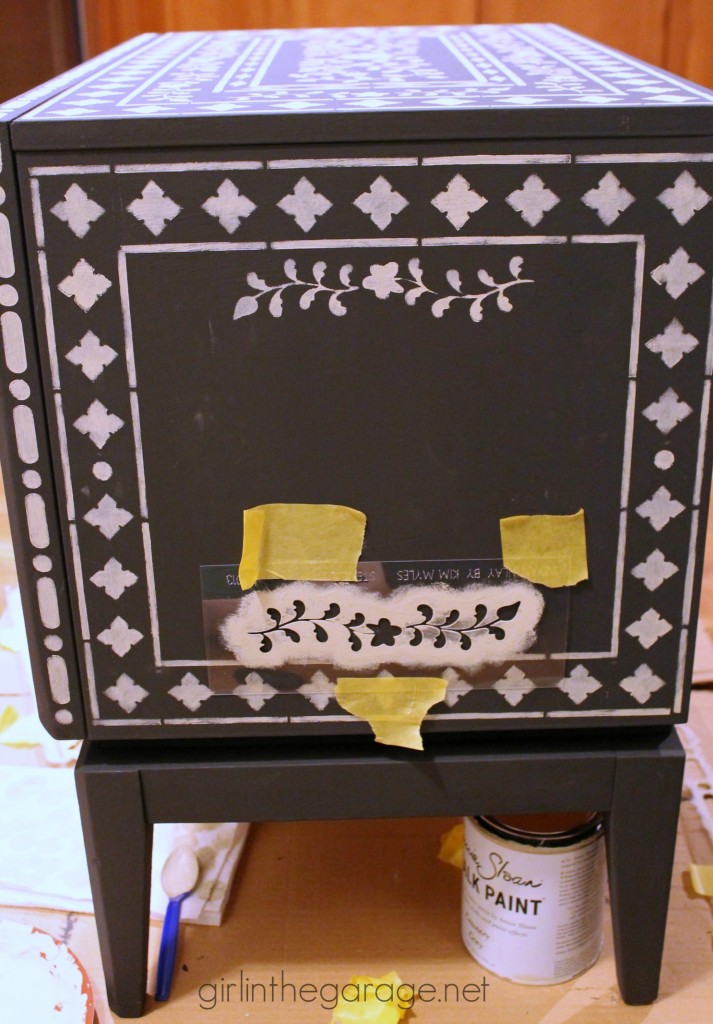 It was SO worth it.   <3
The hardest part is measuring and making sure everything is lined up just right.
I did have a couple mistakes that I had to go back and fix!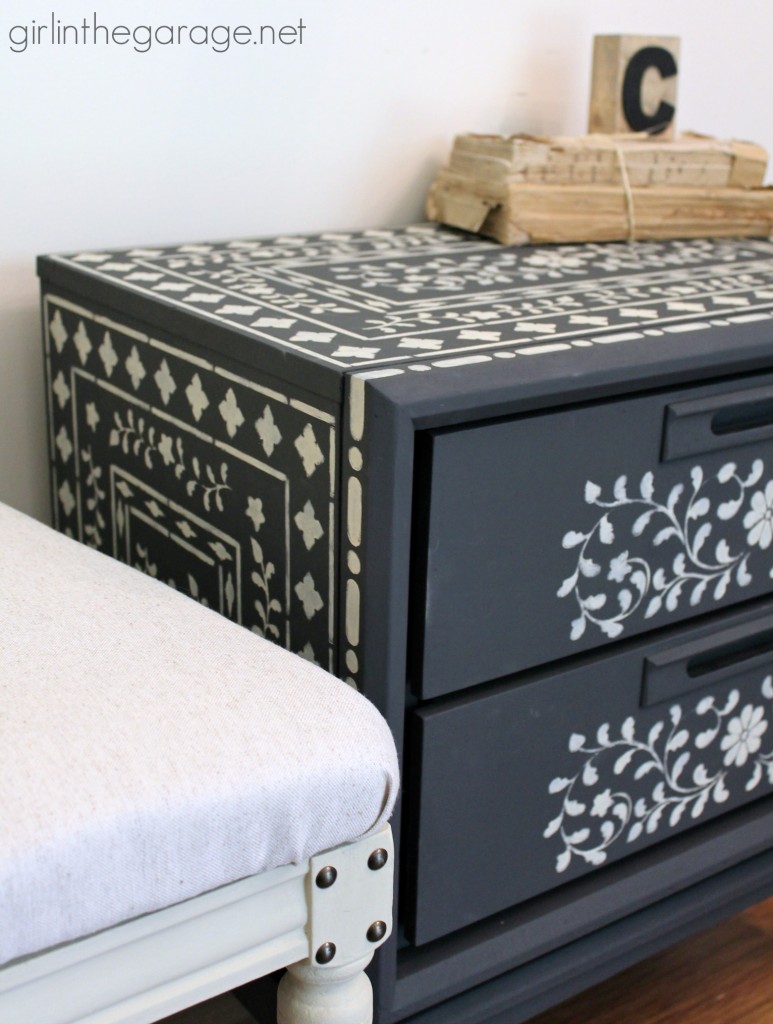 I really love that with this stencil anyone can make Indian Inlay style furniture for a fraction of the cost of the super expensive furniture made with real bones.
Also, you can create a different look on every piece you paint just by rearranging the stencils.
Here's a peek at the drawers…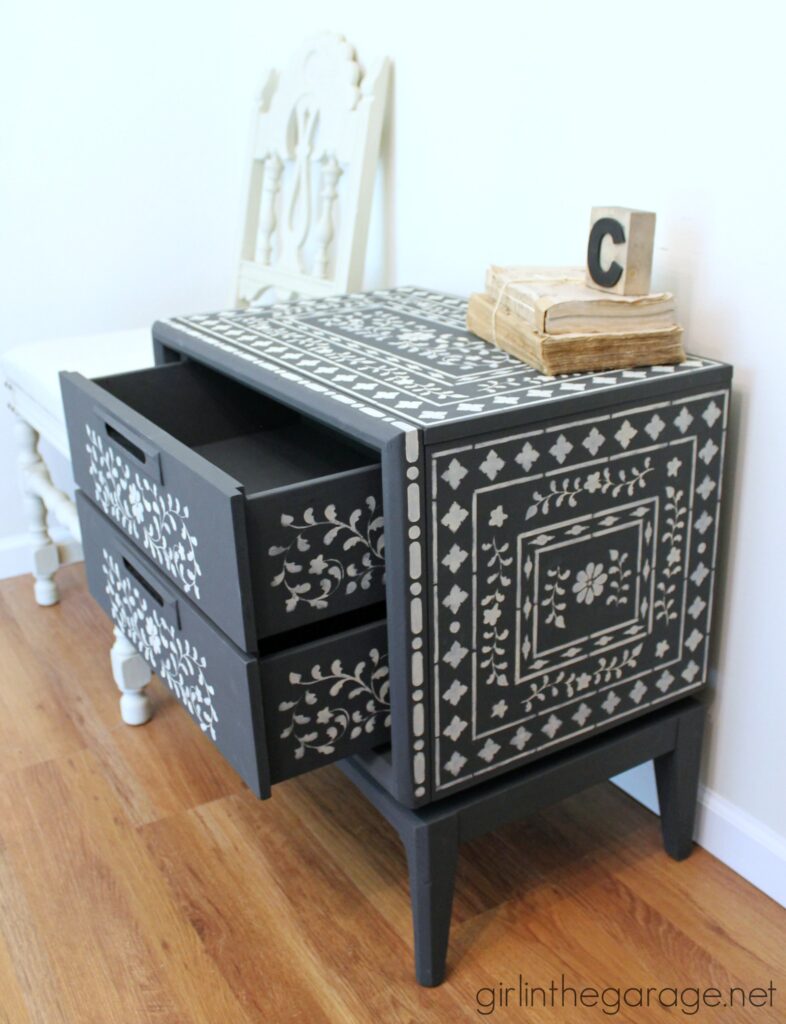 Before-After comparison:
Read more details and tips about the Indian Inlay furniture stencil from Cutting Edge Stencils HERE.
Have a fabulous and safe weekend, friends!
Jen
Join the GITG Community
When you join this thriving online community of 90,000 creative souls, you'll be inspired to discover hidden artistic talents and learn skills to boldly face DIY projects with confidence.
You'll also receive my free guide "Just Paint It: 7 Tips for Transforming Furniture with Confidence."