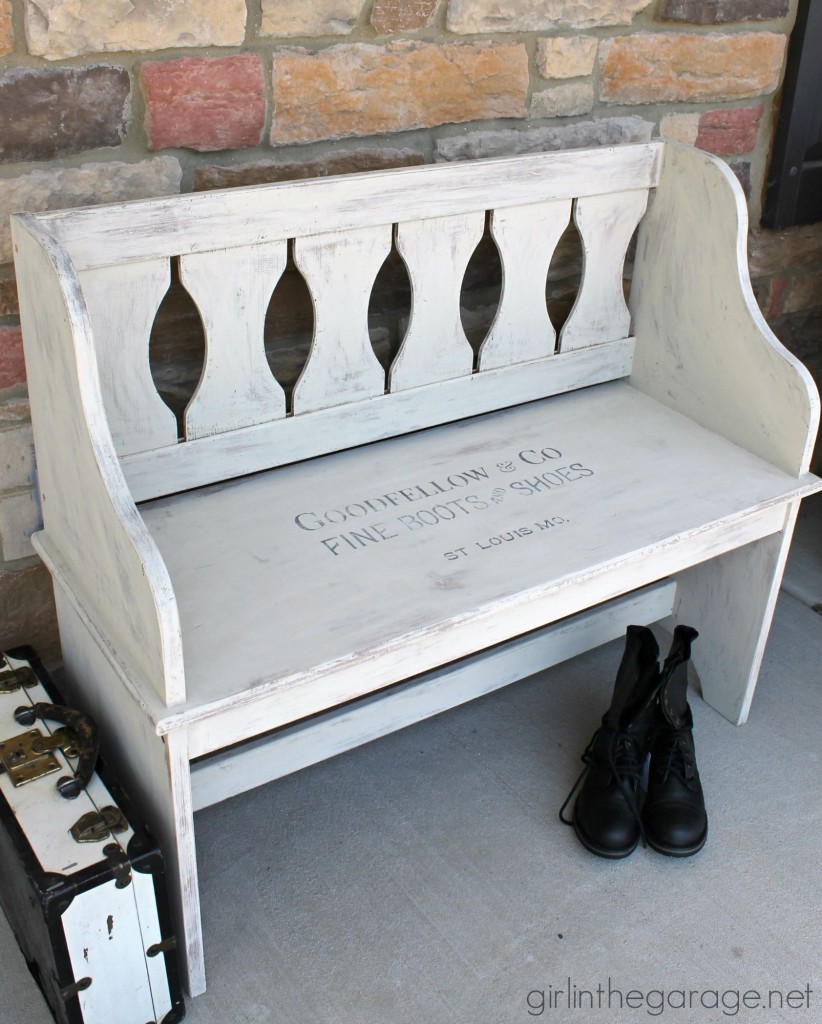 This bench makeover was so simple yet I absolutely love how it turned out.  Not every makeover has to be complicated, although those often end up with the biggest transformations.  This time, this bench just needed one coat of paint and the perfect stencil.  Here's what it looked like Before: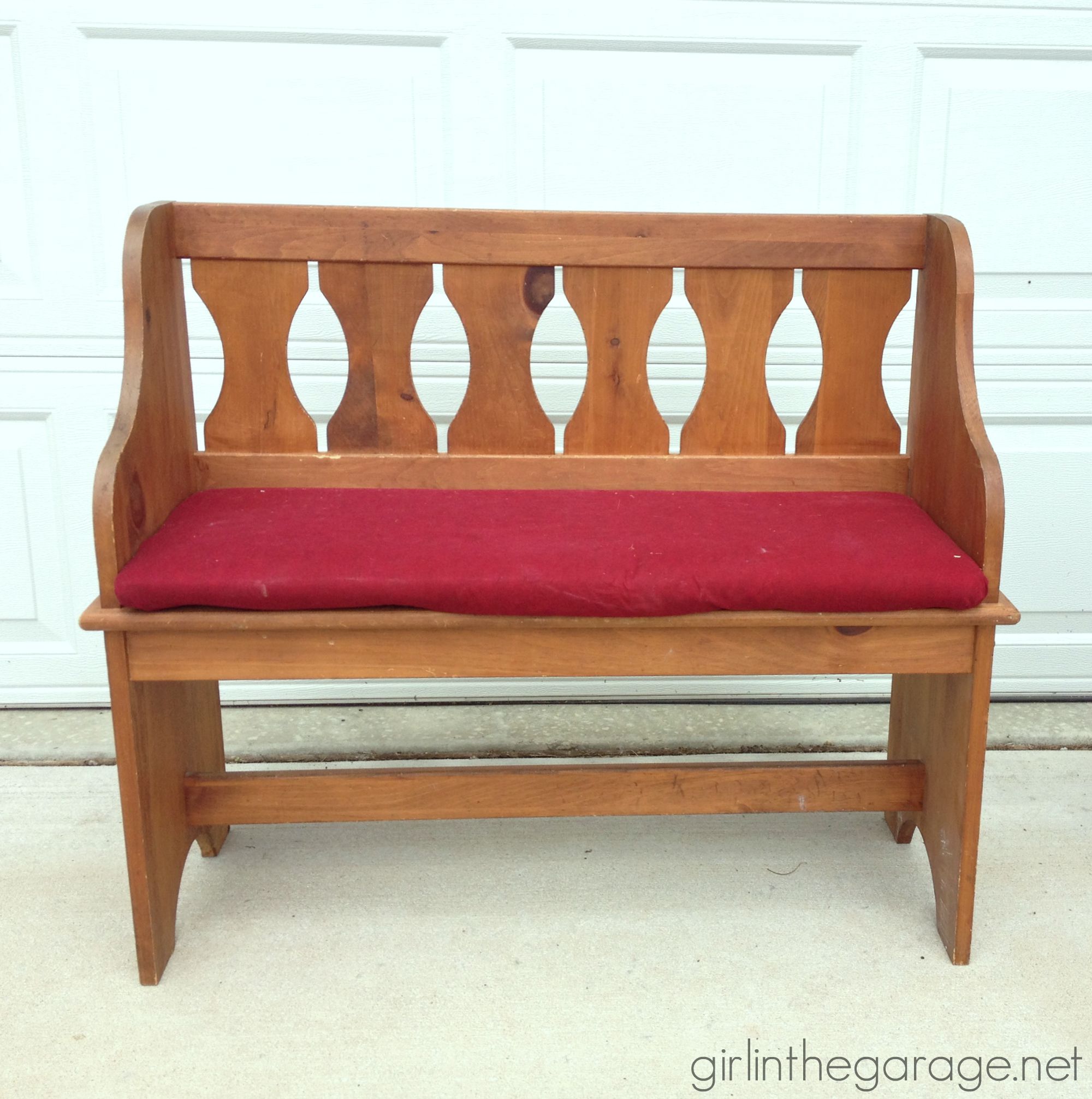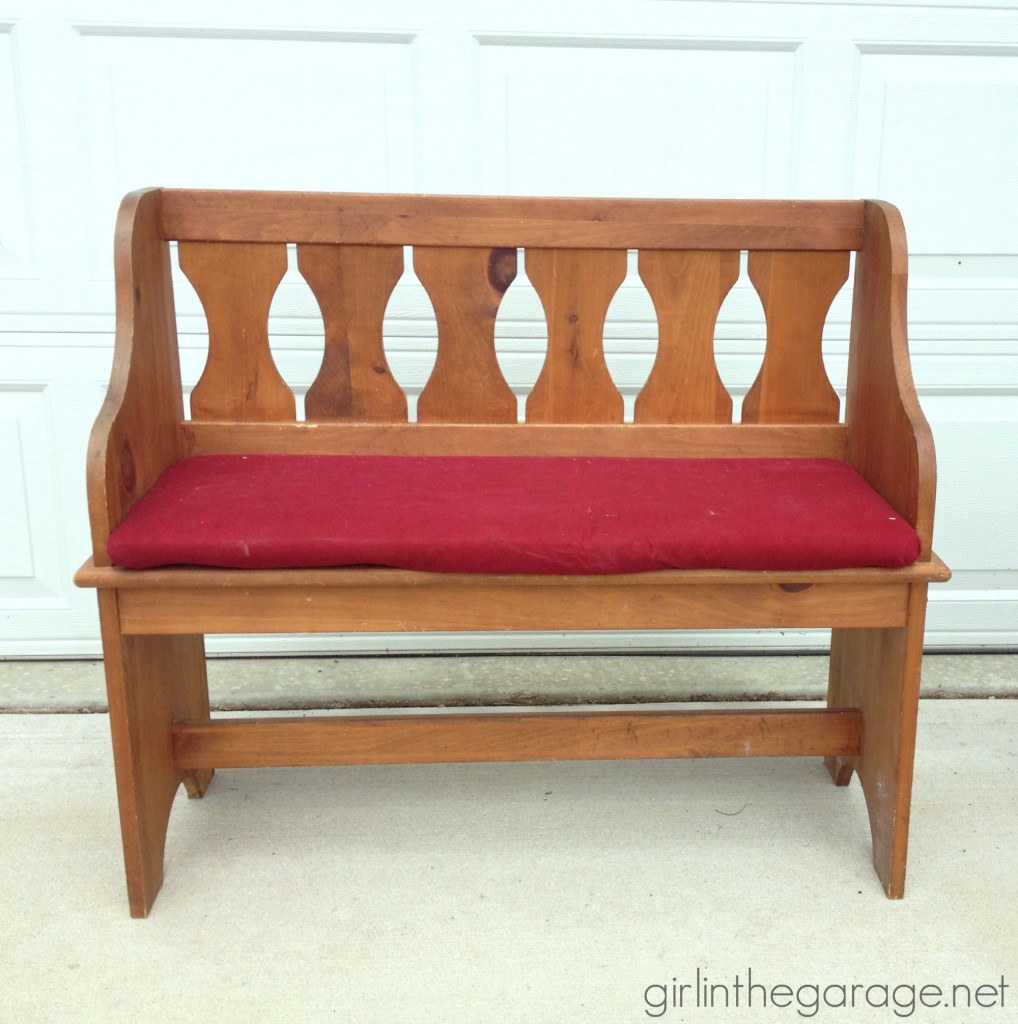 It was a yard sale find, and the previous owner had DIY'ed a seat cushion but I decided I liked it better without it.
After a good cleaning and sanding of some rough edges, I gave it one coat of Annie Sloan Chalk Paint in Country Grey and then lightly sanded to distress it.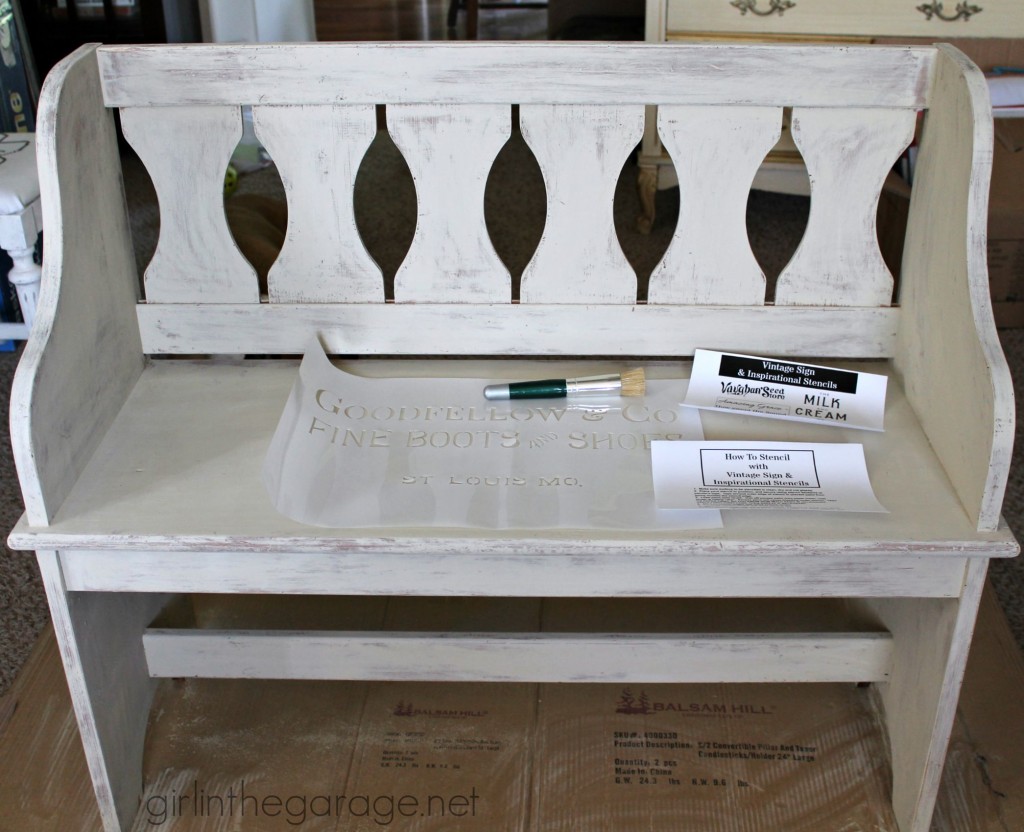 The bench already had a country look to it, so I wanted to keep the style distressed and aged.
Then I added the Goodfellow stencil from Knick of Time Interiors.  Visit her Etsy shop HERE to buy this or another fabulous stencil from her line.  You can also like Vintage Sign Stencils on Facebook HERE.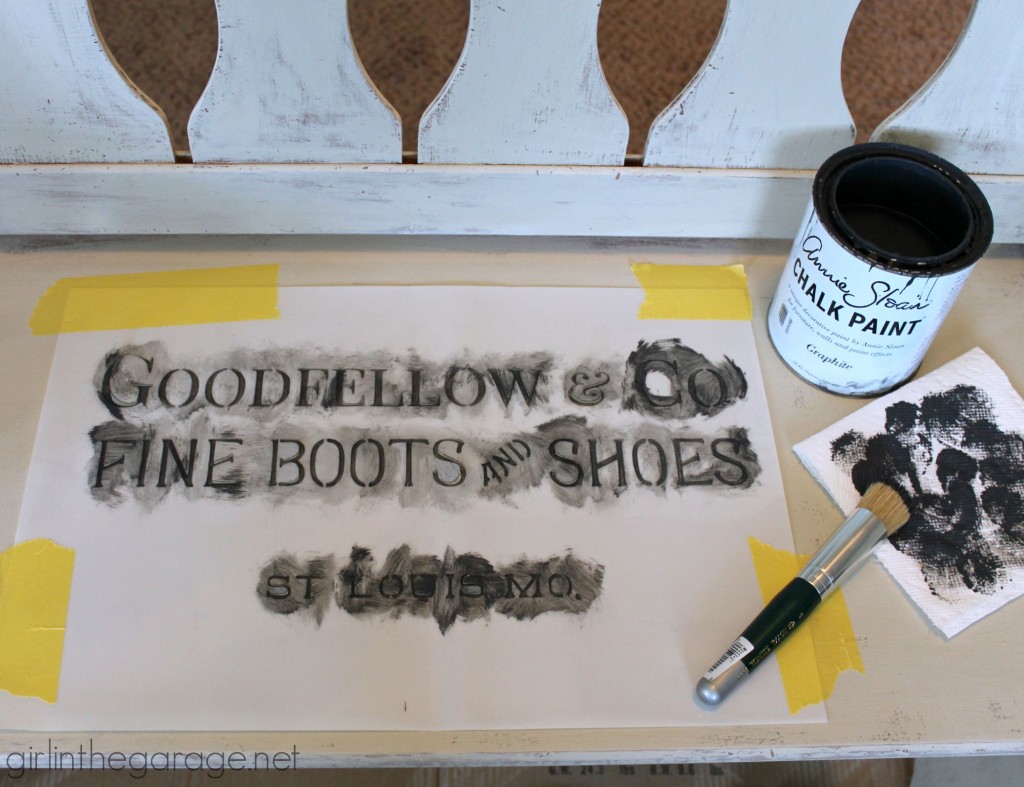 When you're stenciling, tape the stencil exactly where you want it to be.  (I used Frogtape for delicate surfaces.)  Also, if you're taping over an area you recently painted, I would wait at least overnight to be sure that the paint is fully dry.  Get a little paint on the end of your brush (I used Graphite Chalk Paint) and dab it onto a napkin or towel until the brush is almost dry.  Then gently brush over the stencil – you'd rather have too little paint than too much.  It's easier to add a second coat if needed.
After I was done painting, I carefully removed the stencil before it was fully dry and then washed the stencil and the brush.  It's much easier to wash the paint off before it's had a chance to sit for a while.  When the letters were dry, I lightly sanded over them also.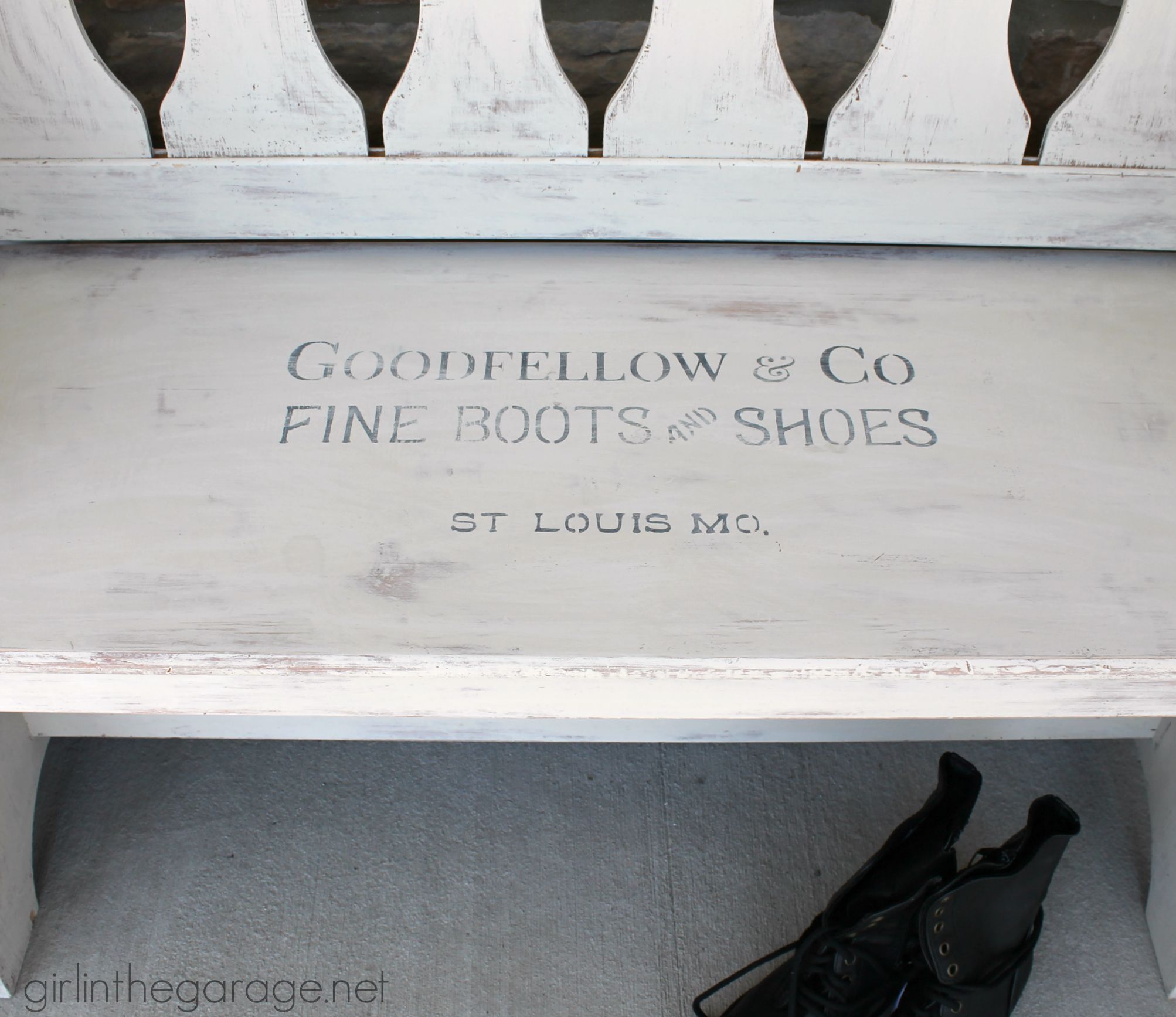 I am really pleased with how it turned out!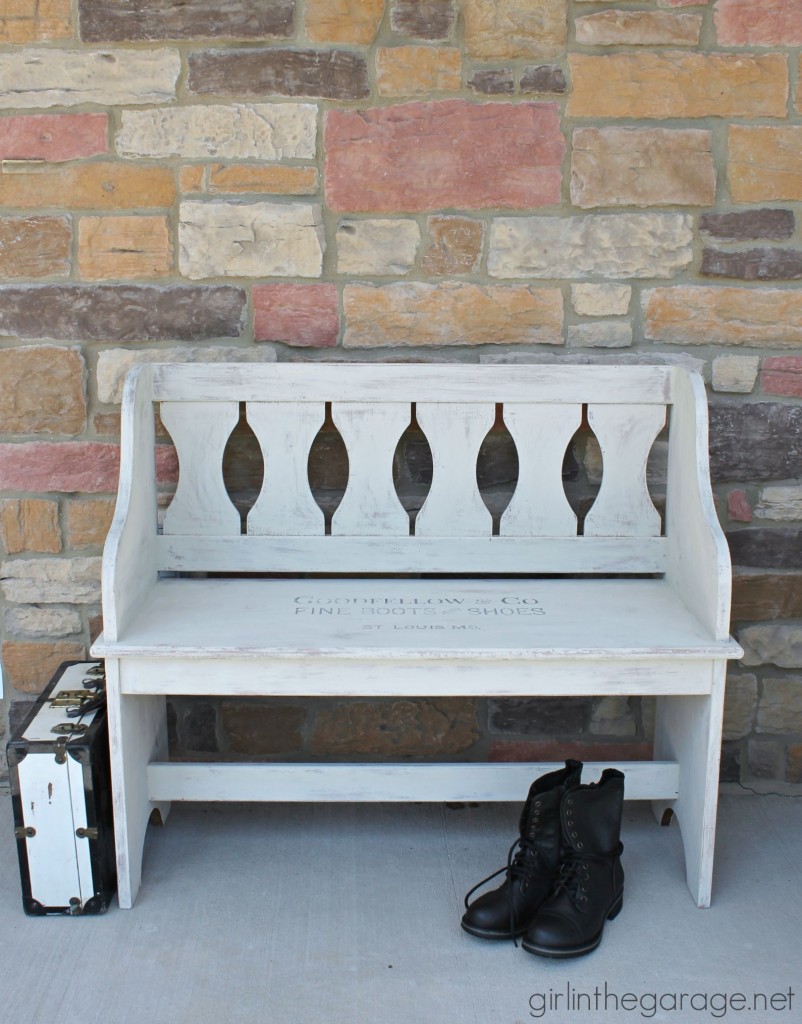 I think it looks like it sat on a front porch of an old shoe store, once upon a time.   🙂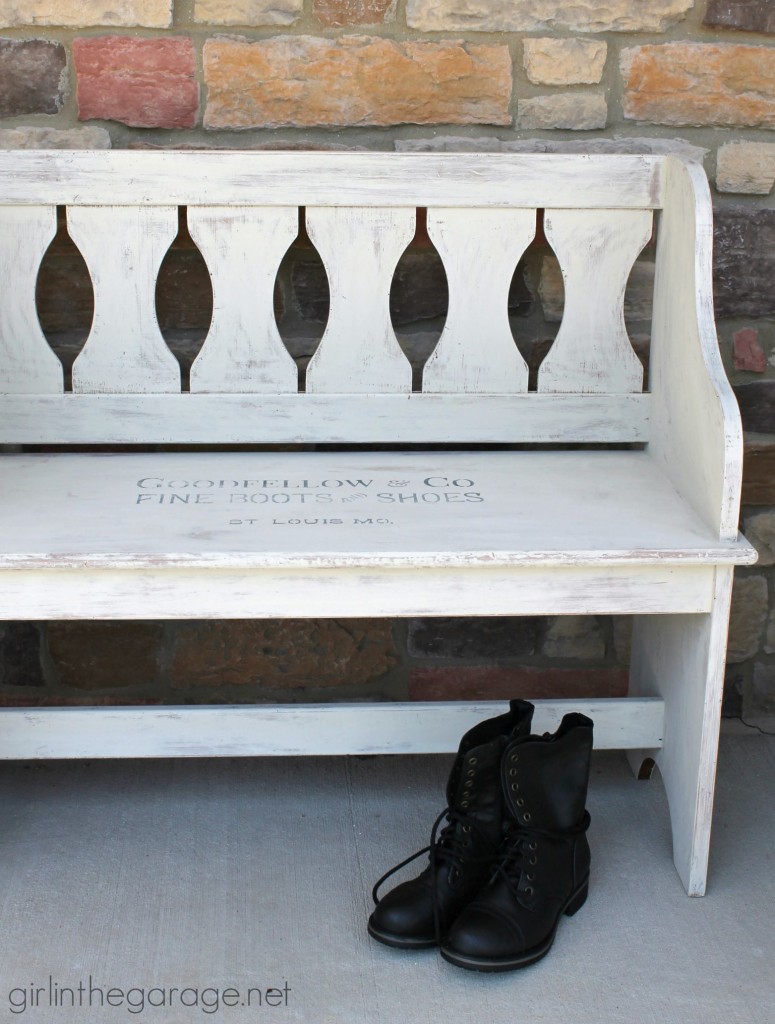 I still have to add clear wax to it for protection.  This piece will go to my booth and with fall/winter heading to the midwest soon, I'm assuming that it will end up safe from the elements inside someone's home.  If I knew it was going to stay outside on a porch, then it wouldn't need any wax at all.
Here's your before/after comparison: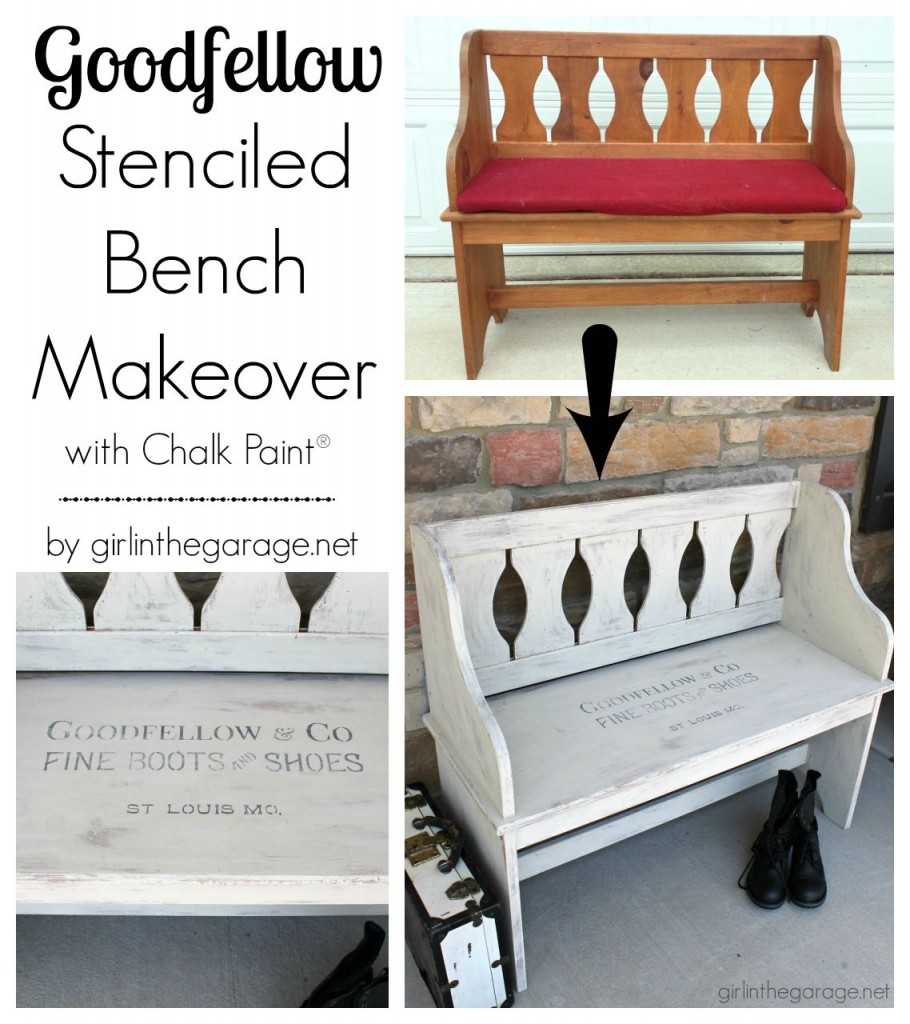 What do you think of the bench makeover?  I'd love to know!
p.s.  It was purely coincidence that I bought myself some new boots at Target the day before 😉
Have a fabulous weekend, friends!
Jen
Disclosure:  I was given a stencil to review for this post.  However, all opinions are entirely my own.