Guess what today is… it's Themed Furniture Makeover Day!  Once a month my friends and I all do furniture makeovers based on a theme, and this month the theme is Black.  (You can see all my previous TFMD projects HERE.)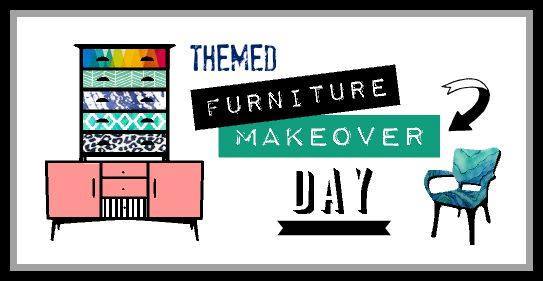 Here's the beauty I started with – yep, it was only $5 at a yard sale.  My mom picked it up for me, isn't she nice?  😉  It is low and quite wide…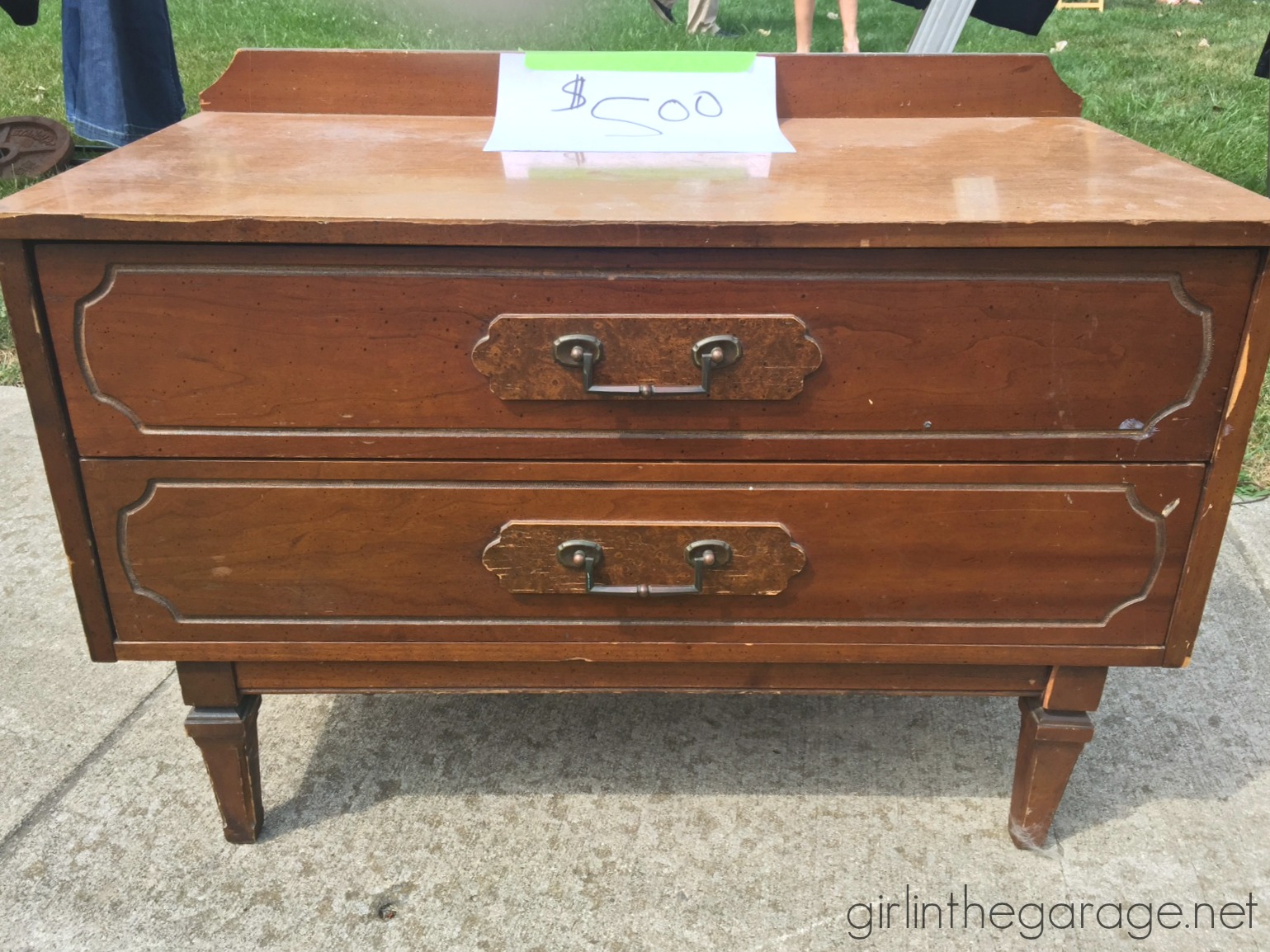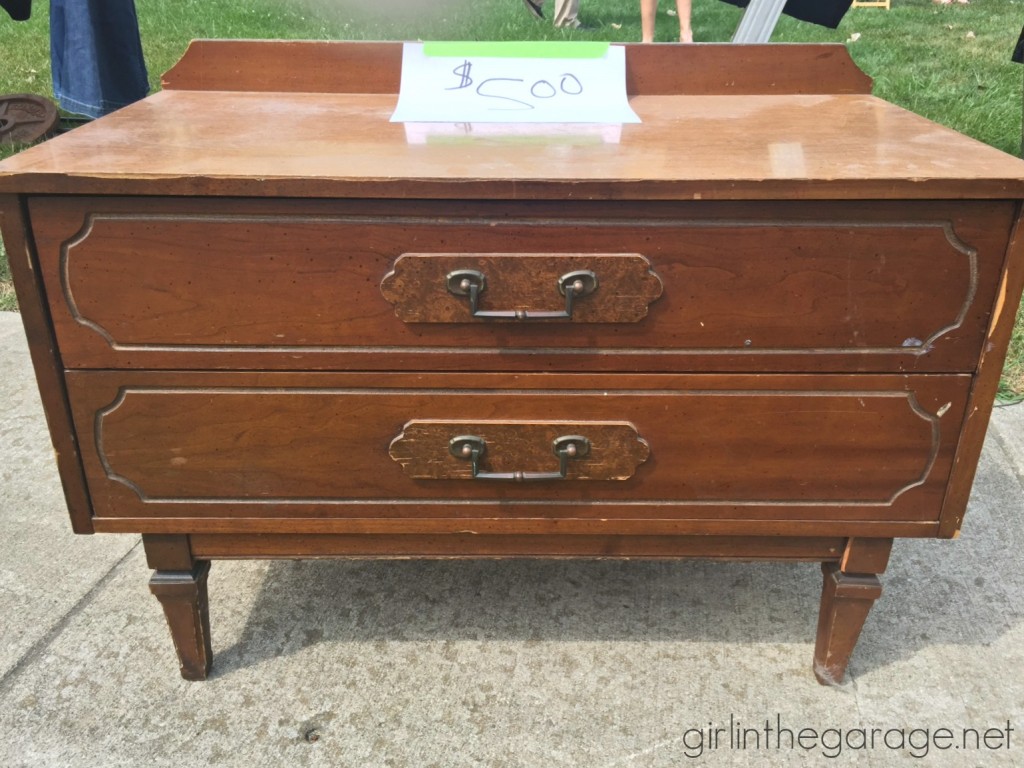 I painted it in Graphite Chalk Paint® and finished it with dark wax (which makes the Graphite look more black than gray).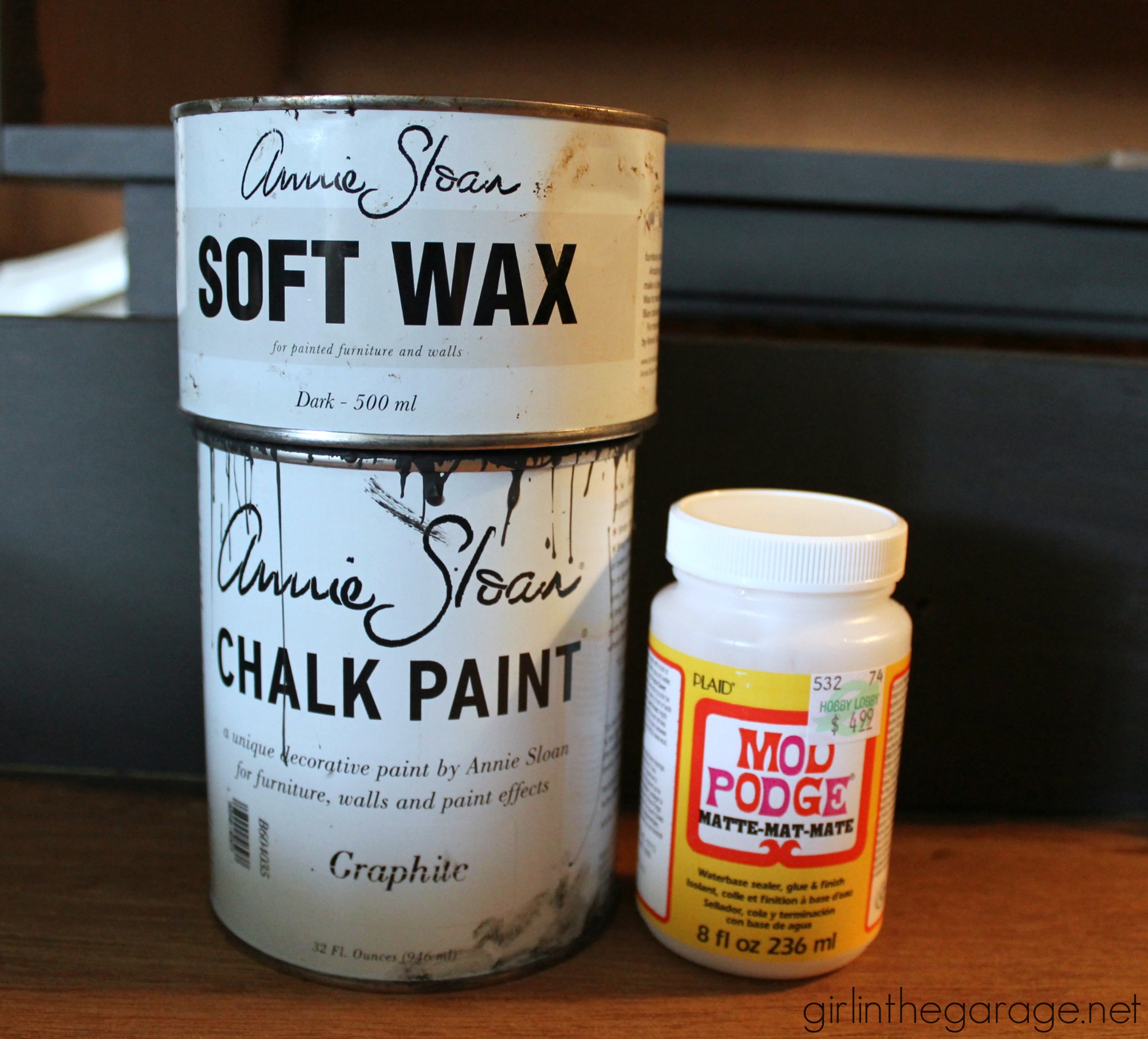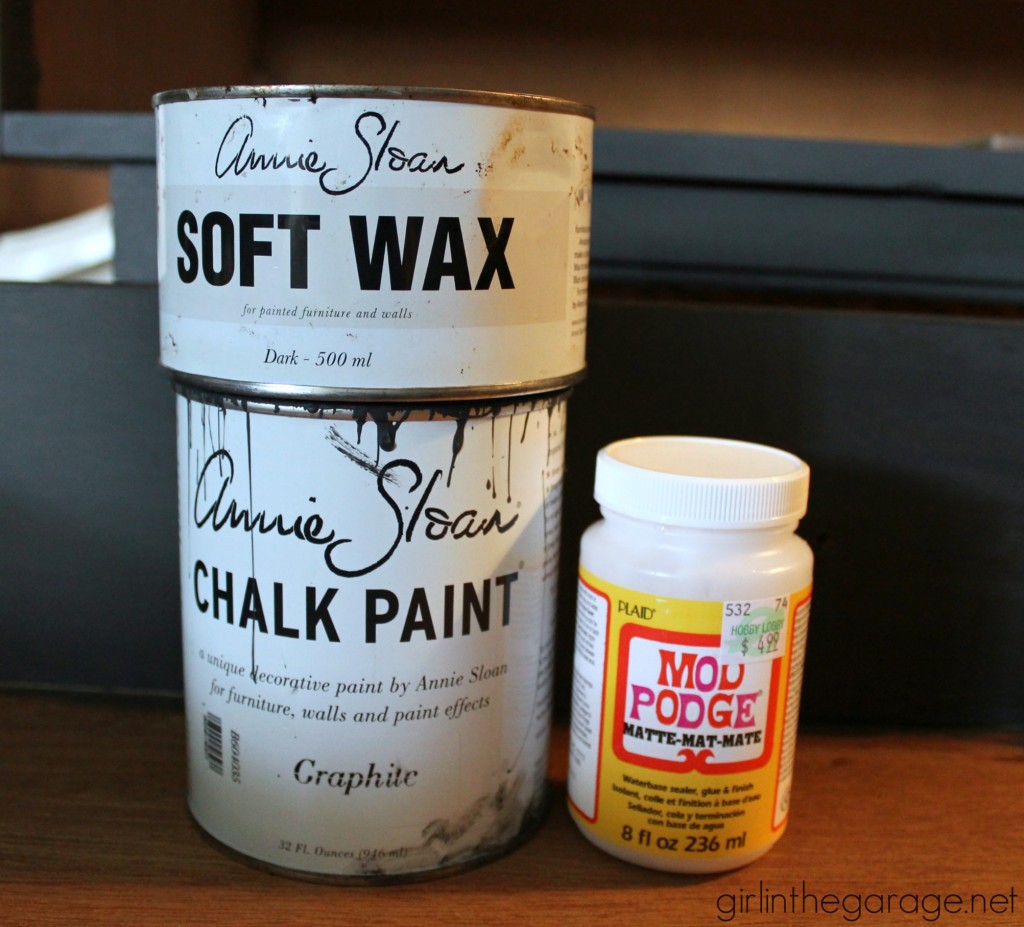 I bought some sheet music scrapbook paper from Hobby Lobby and glued them in the drawers with Mod Podge.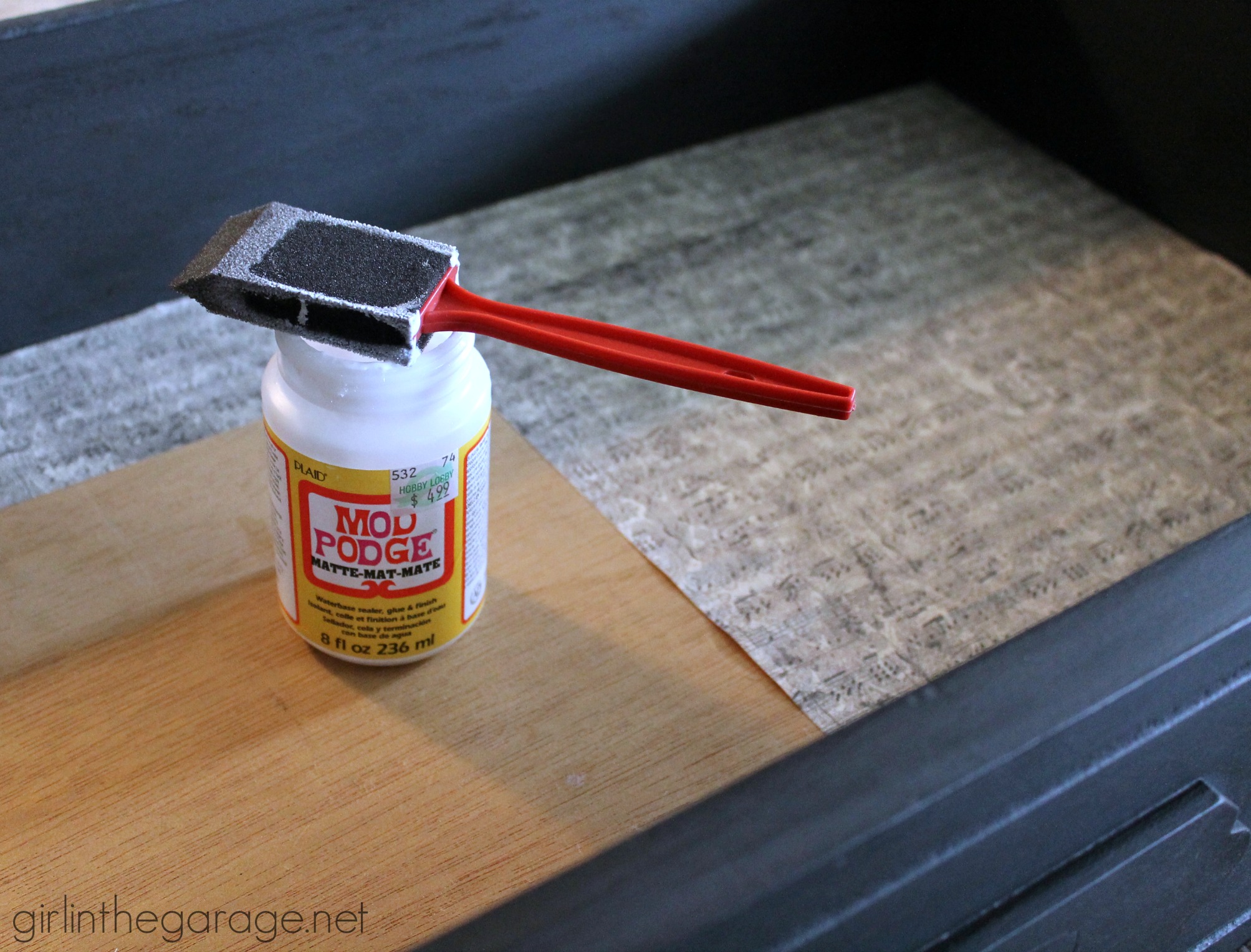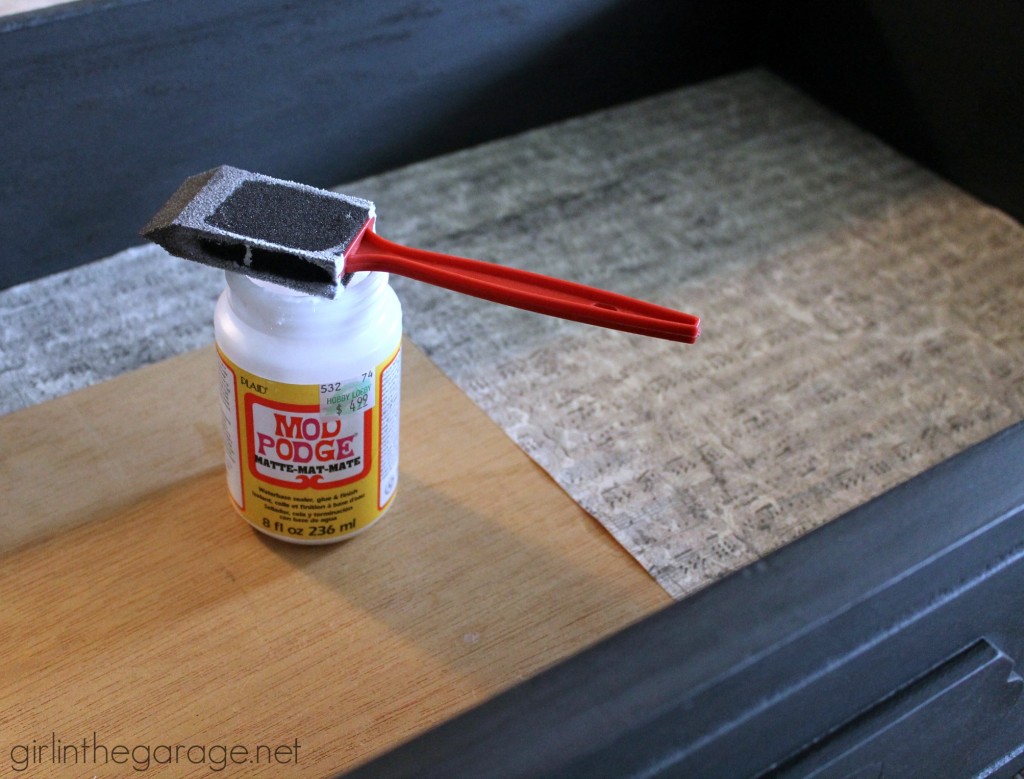 I love the surprise they give when the drawers are opened.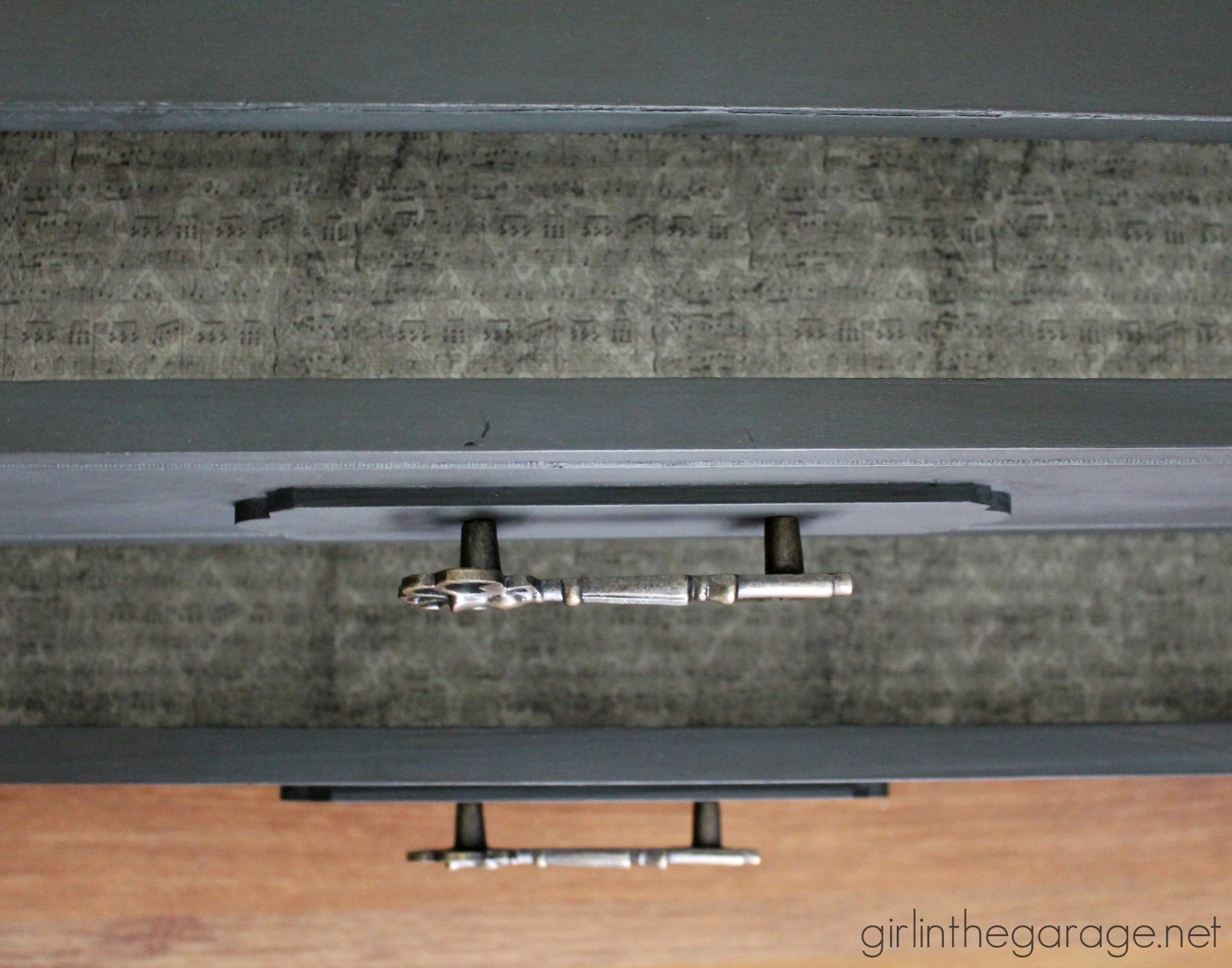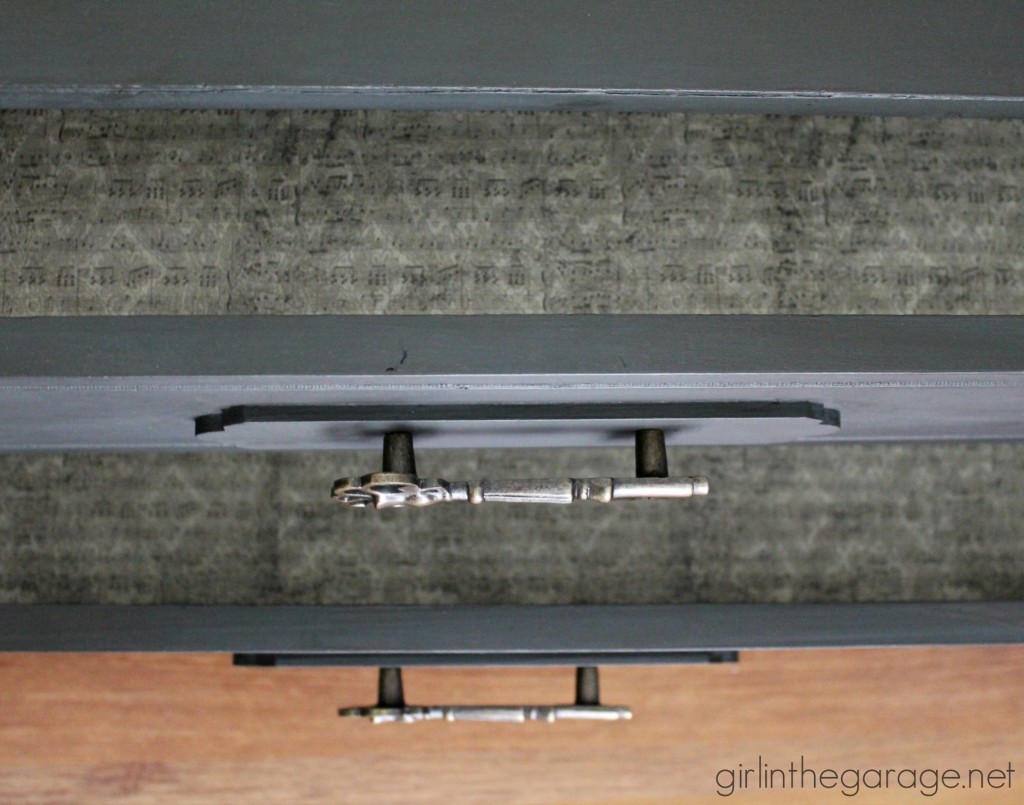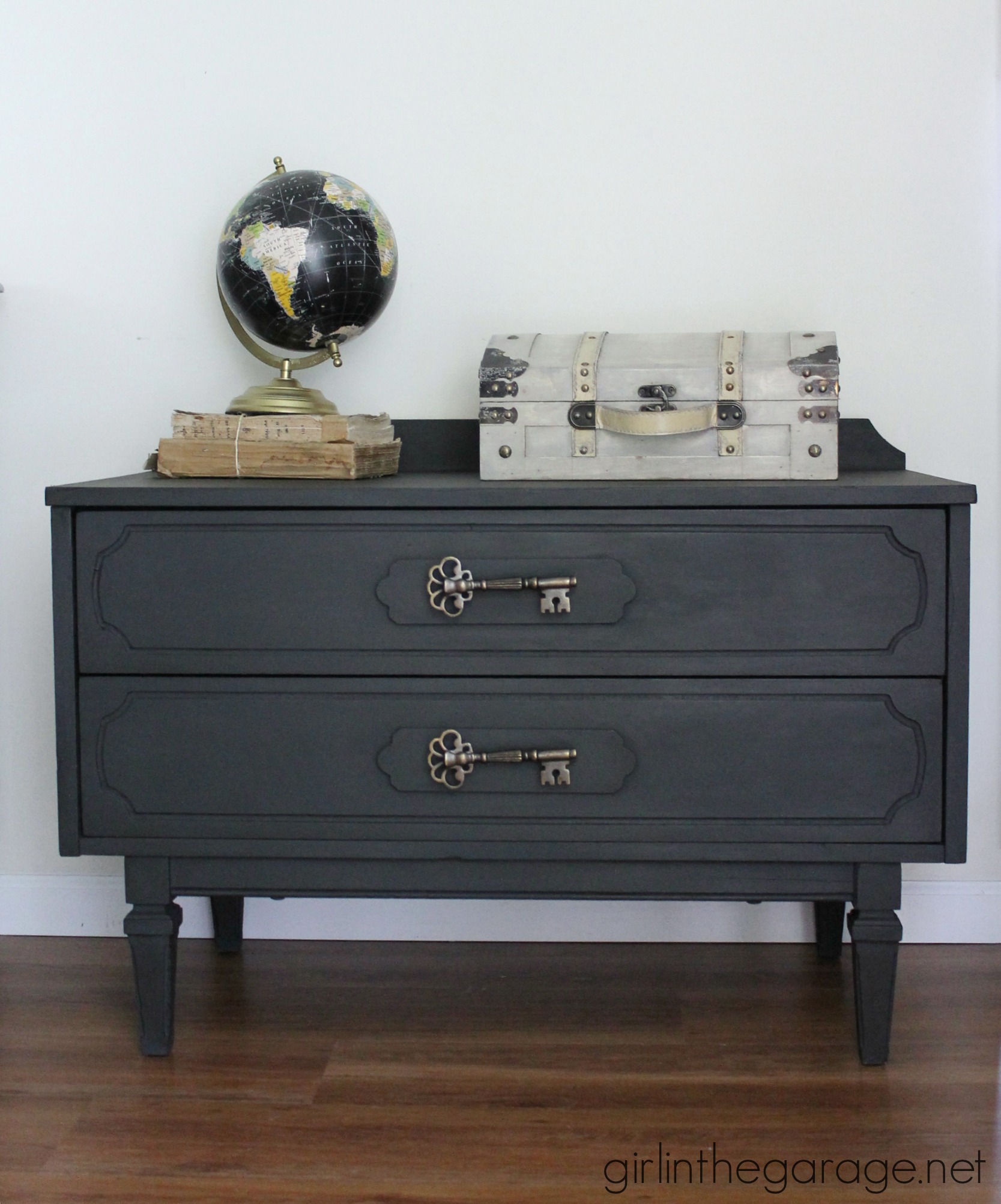 I also added new hardware (also from Hobby Lobby) – aren't these key pulls fantastic?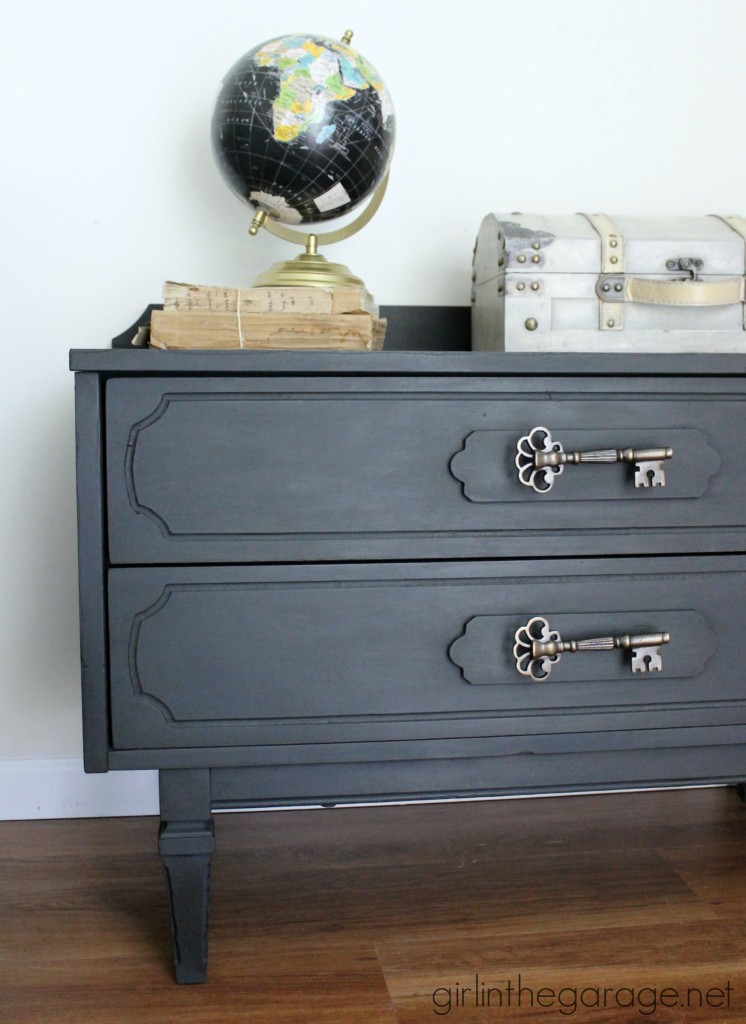 Here's a closer look…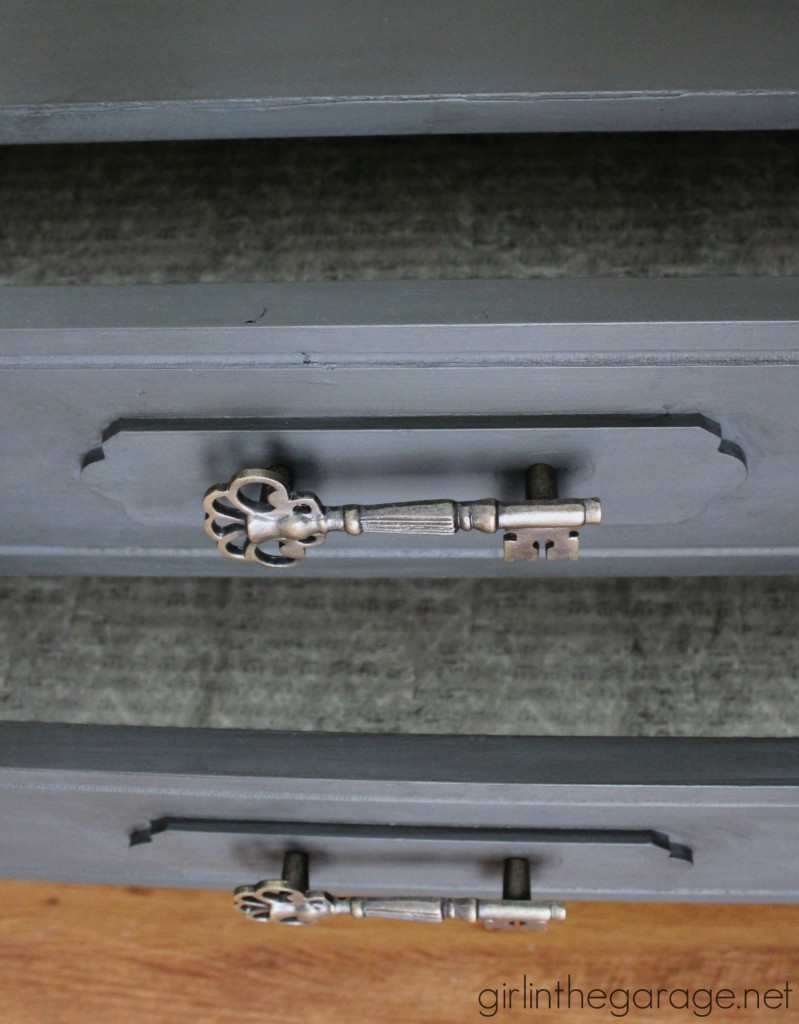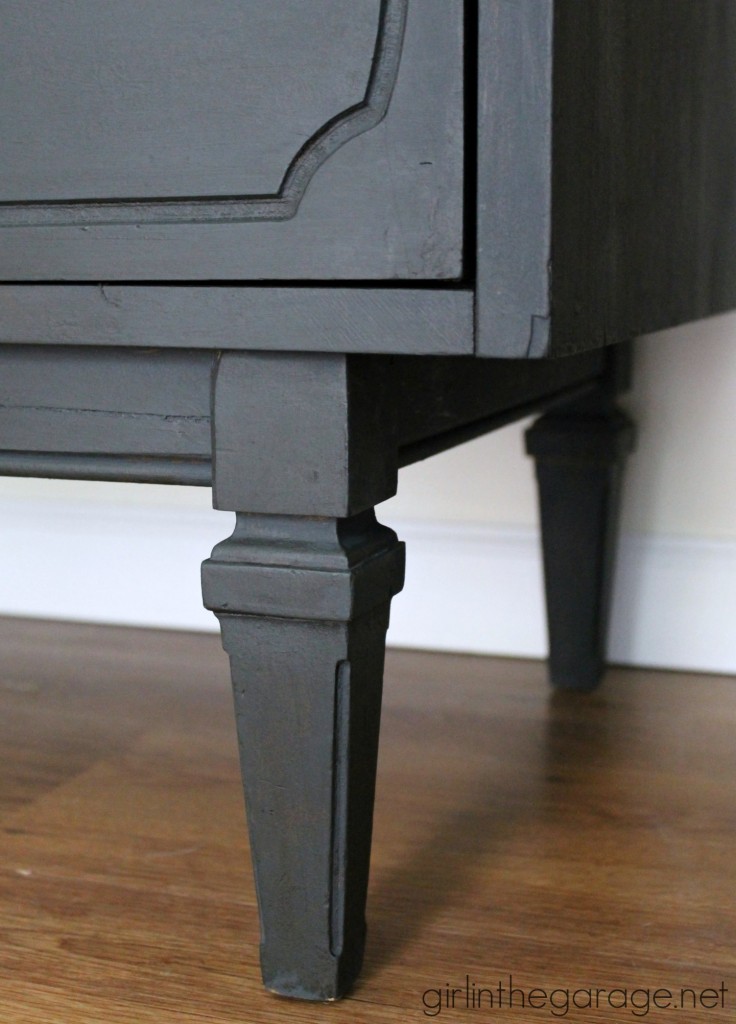 I added some fun staging with a few of my favorite pieces.  This faux suitcase is a pretty place that holds all my paintbrushes.  (Shhh that's a secret!)  😉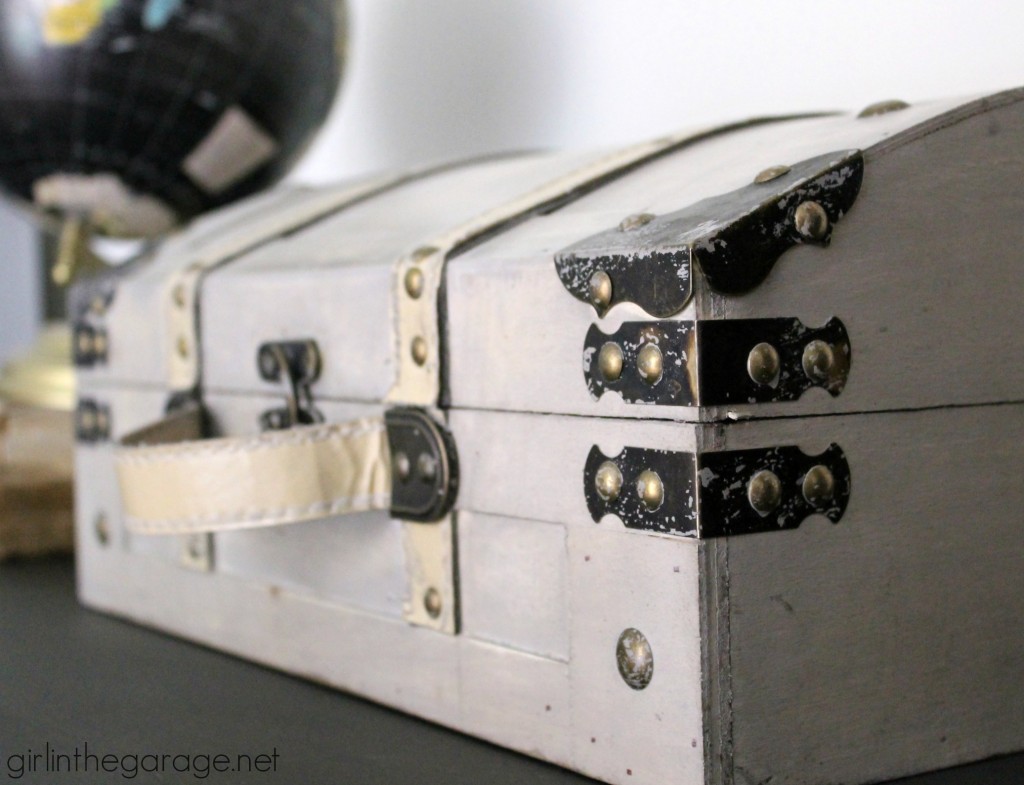 And here's a before/after comparison: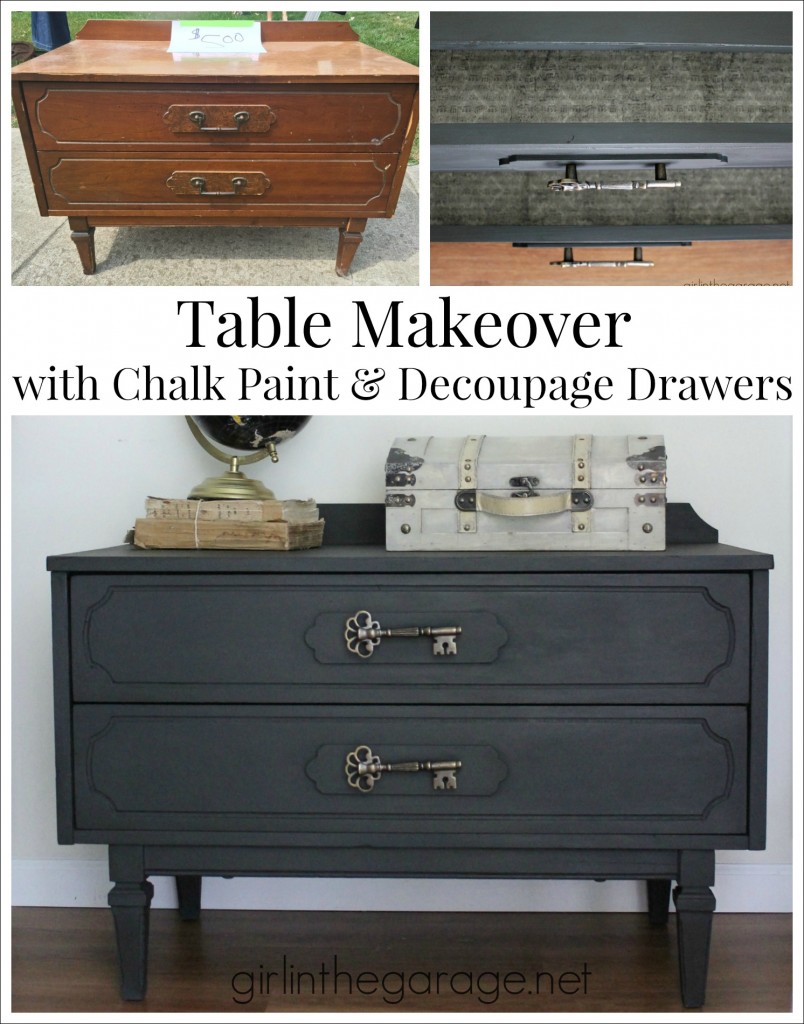 What do you think of the decoupage drawers?  I kind of love the look, and I may have to do it more often!
Jen
Now, visit my friends themed makeovers below – enjoy!
Join the GITG Community
When you join this thriving online community of 90,000 creative souls, you'll be inspired to discover hidden artistic talents and learn skills to boldly face DIY projects with confidence.
You'll also receive my free guide "Just Paint It: 7 Tips for Transforming Furniture with Confidence."