Hey guys! I'm back with a new makeover for Trash to Treasure Tuesday, where once a month some friends and I get together and share awesome transformations on free or thrifted items. You can see my past T2T makeovers HERE – and be sure to visit my friends' projects at the end of this post!
This project started with these two yard sale art prints – $5 for both – not a bad deal!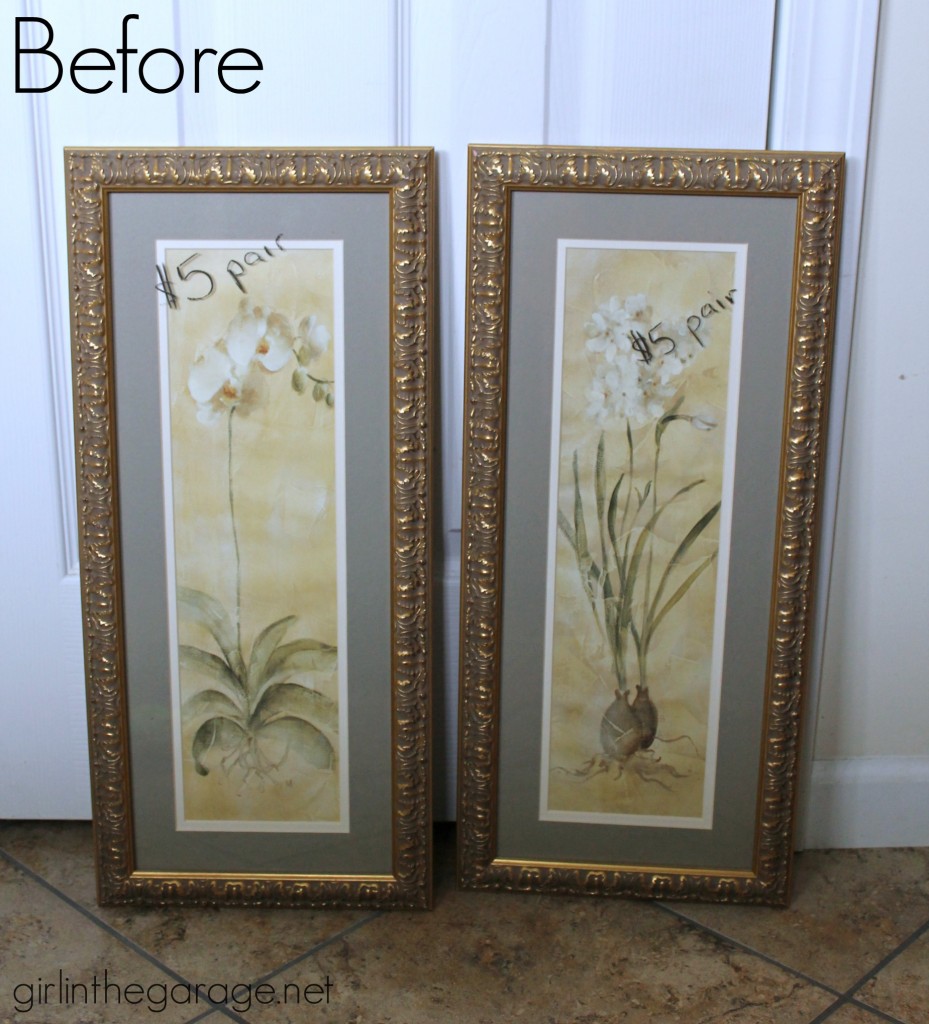 I had full intentions of making over both pieces for today's post, but with a brand new baby less than a week old, I did pretty good with making over just one of them. 😉
You know all those DIY projects you've seen using old windows? This is kind of like one of those projects, but we're sort of making our own window here, if that makes sense. So first, I flipped the art over and removed everything except the frame and glass.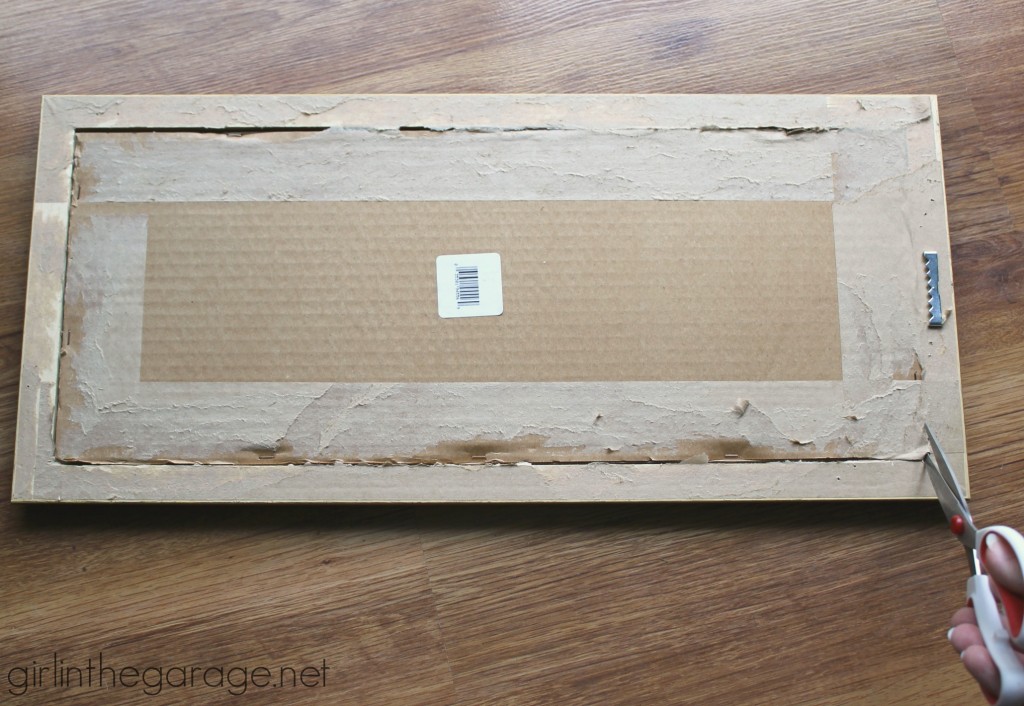 Then I typed out PARIS using PicMonkey (I had to play with the fonts to find one to fit the frame well) and printed it (in Reverse) split onto two sheets of card stock. I cut the letters apart to get the spacing right and taped them together onto the front side of the glass.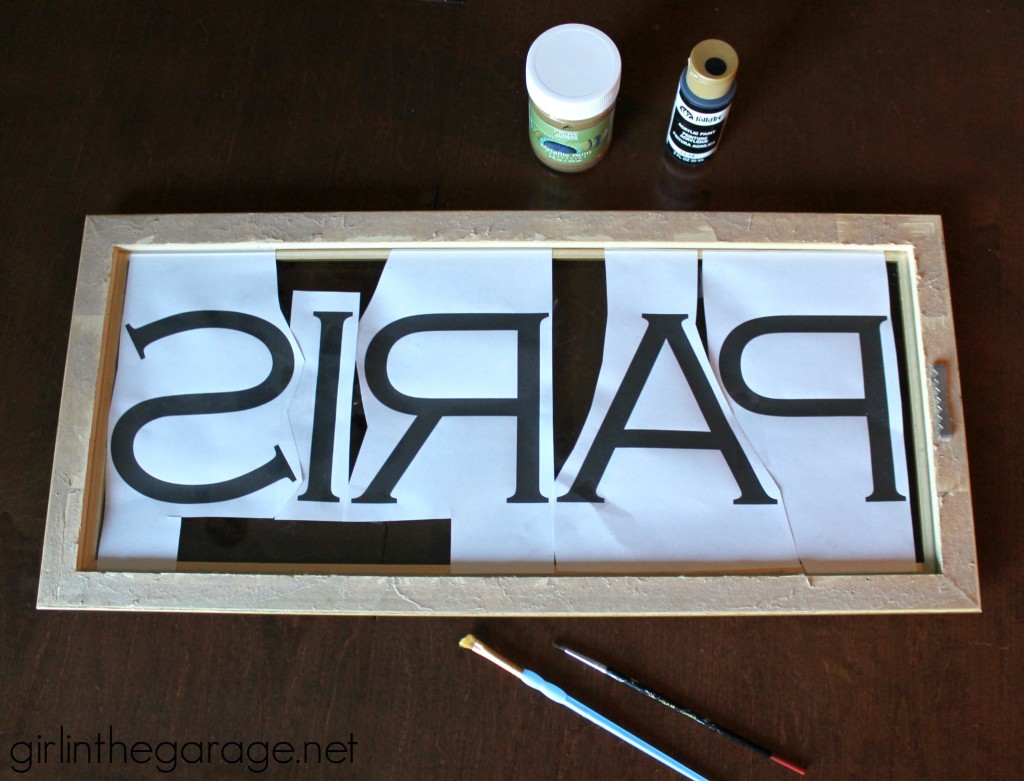 Next I got my Modern Masters Olympic Gold paint and FolkArt black acrylic paint and two small paintbrushes.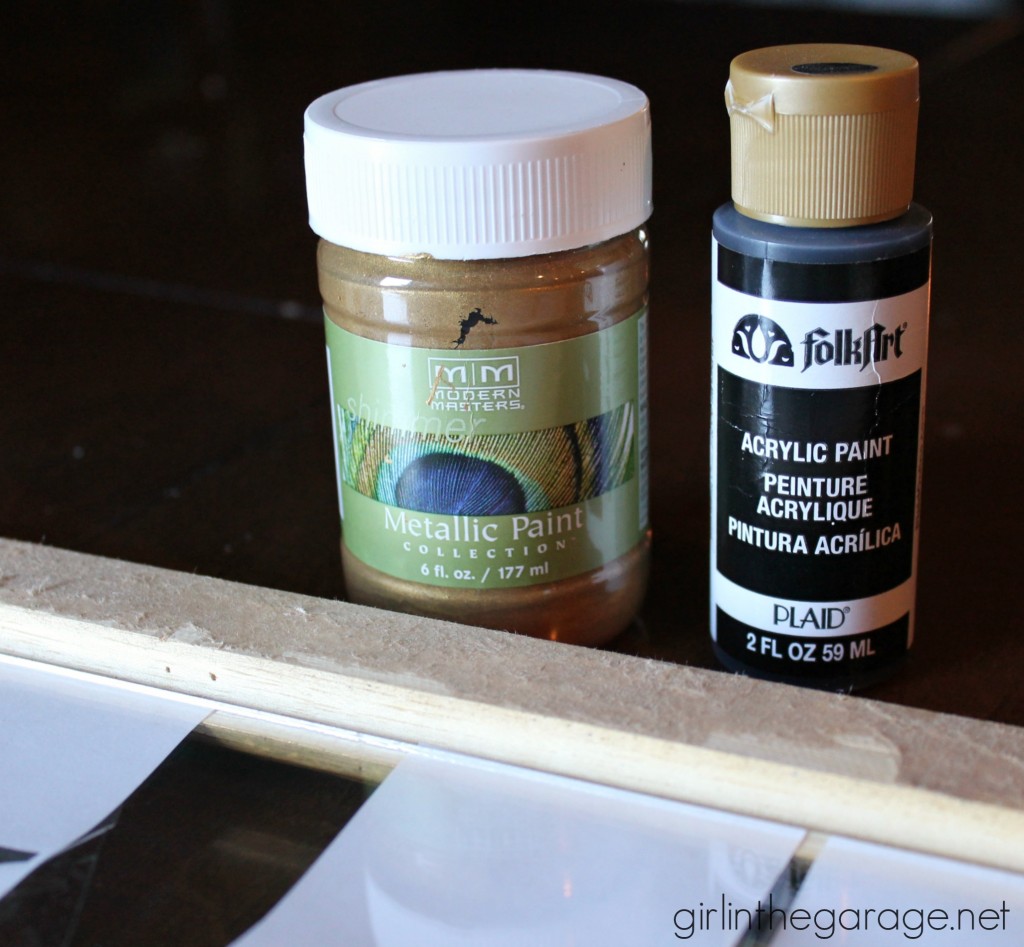 I traced over the letters, painting onto the back side of the glass – several light coats of paint were needed.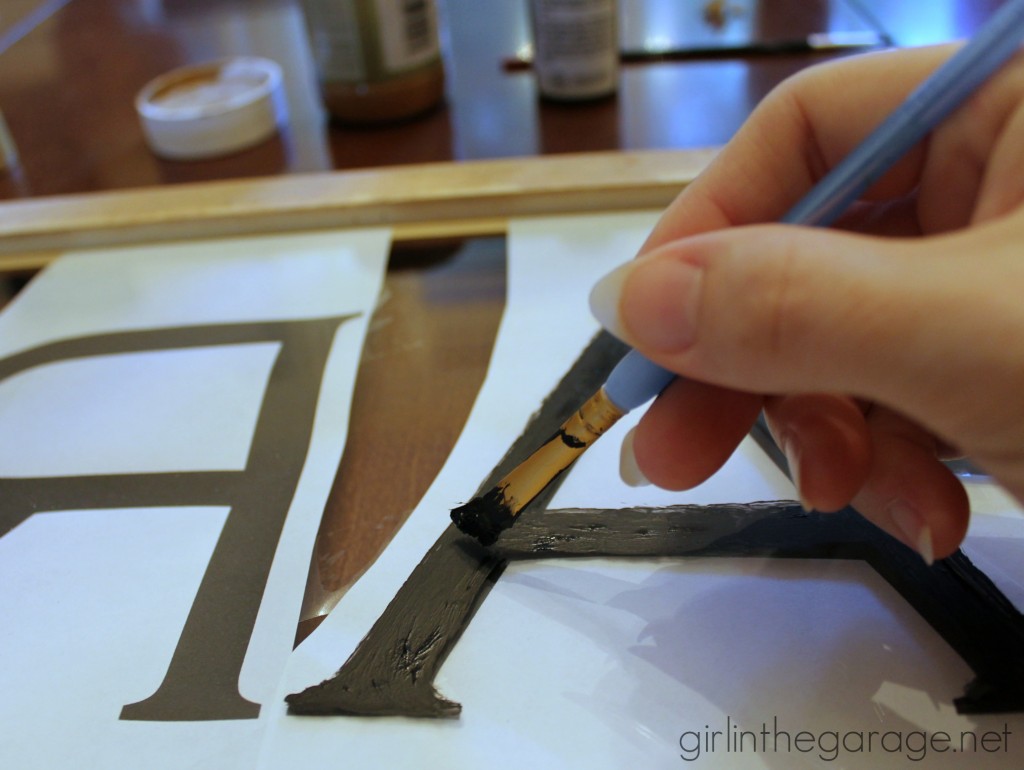 When the black letters were finished, next I used my E6000 (super strong fabulous glue) and glued around where the glass and frame meet (also on the back side). Note: This glue is pretty much the best, strongest stuff out there IMO. Which is probably why it takes about 24 hours to fully dry and become effective.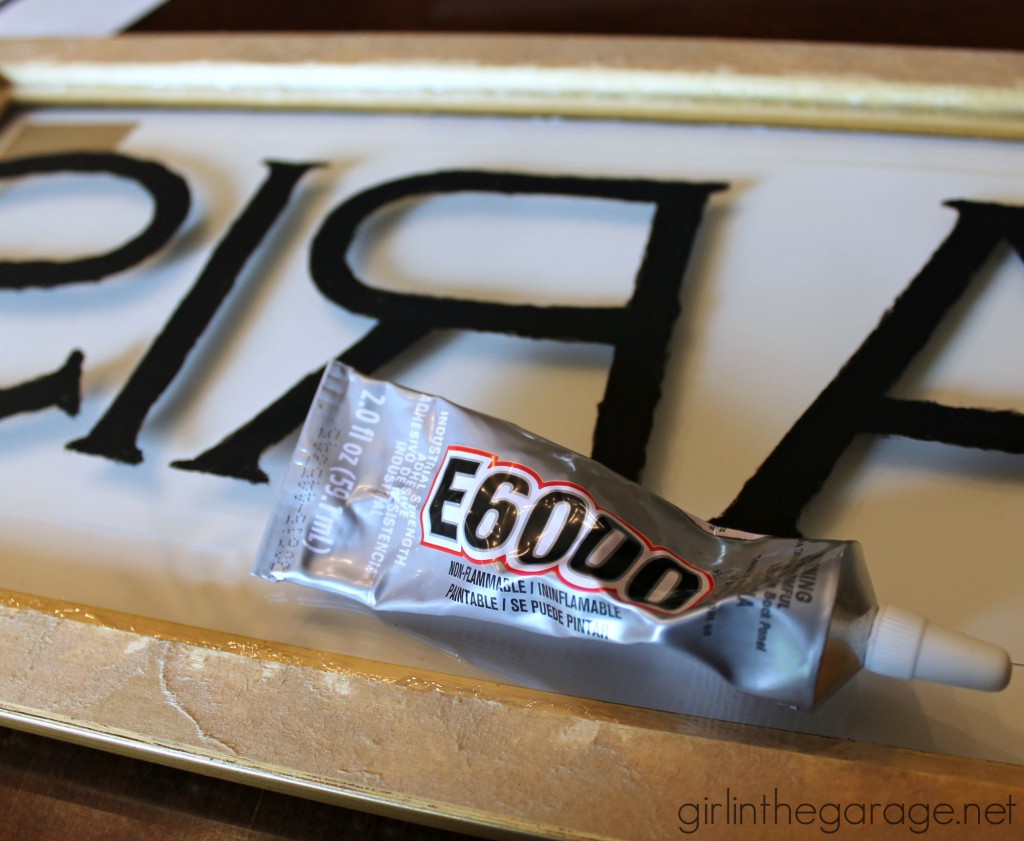 Then I added a few coats of strategically placed gold paint for interest, and to go with the gold ornate frame.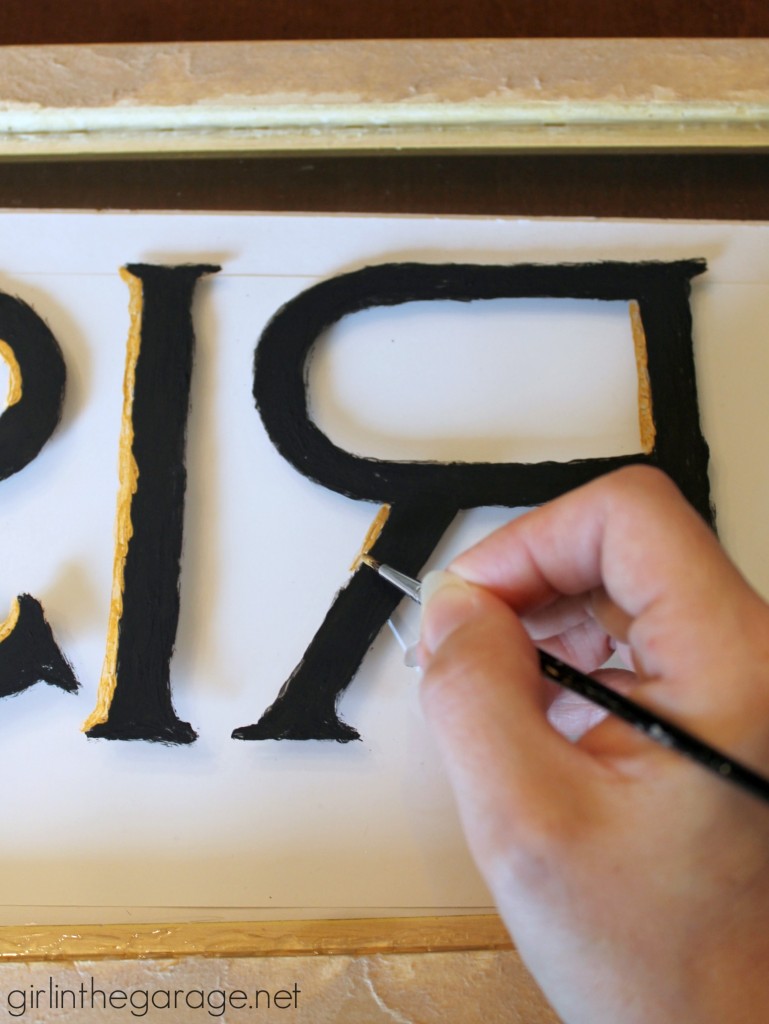 And that's all! Here it is: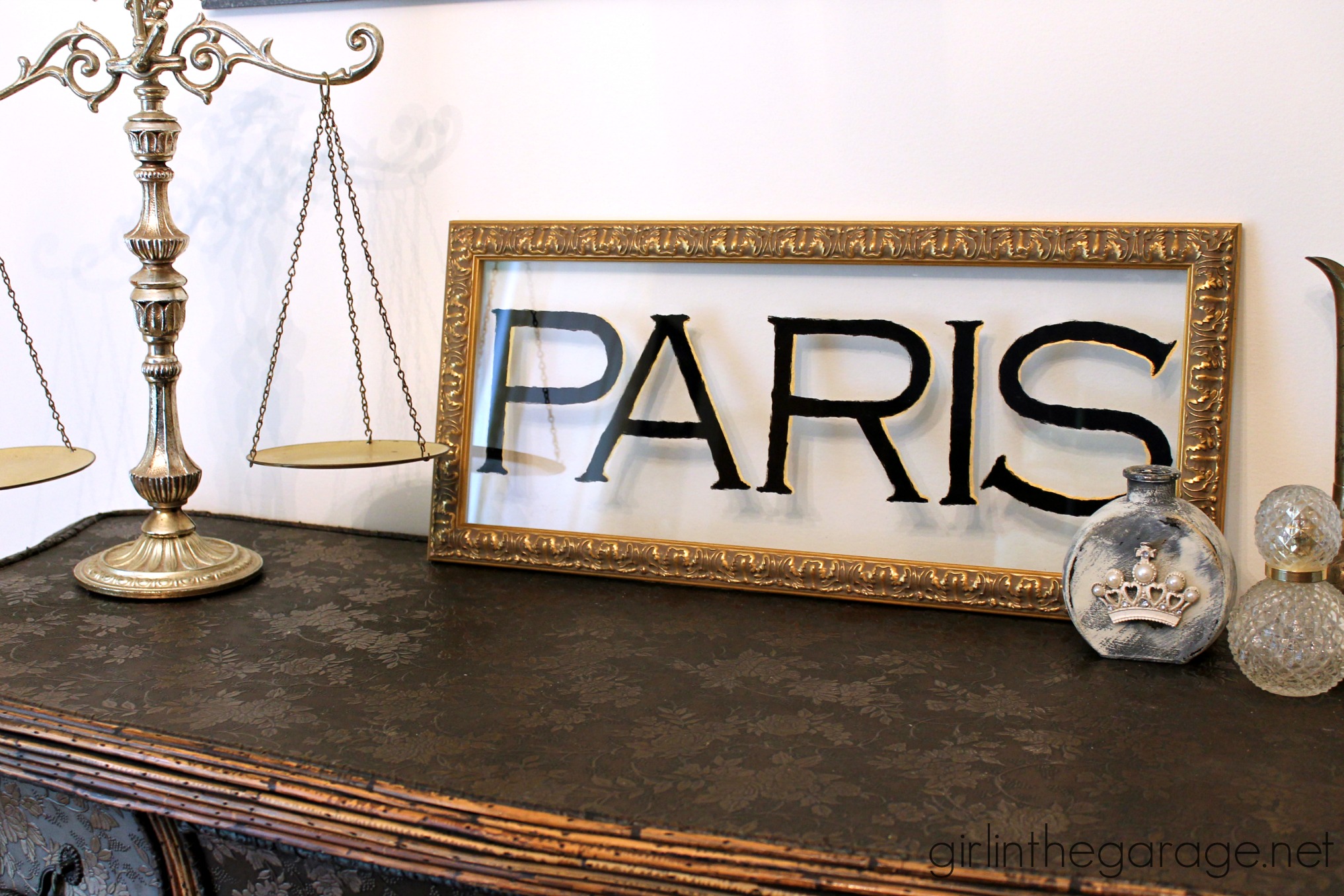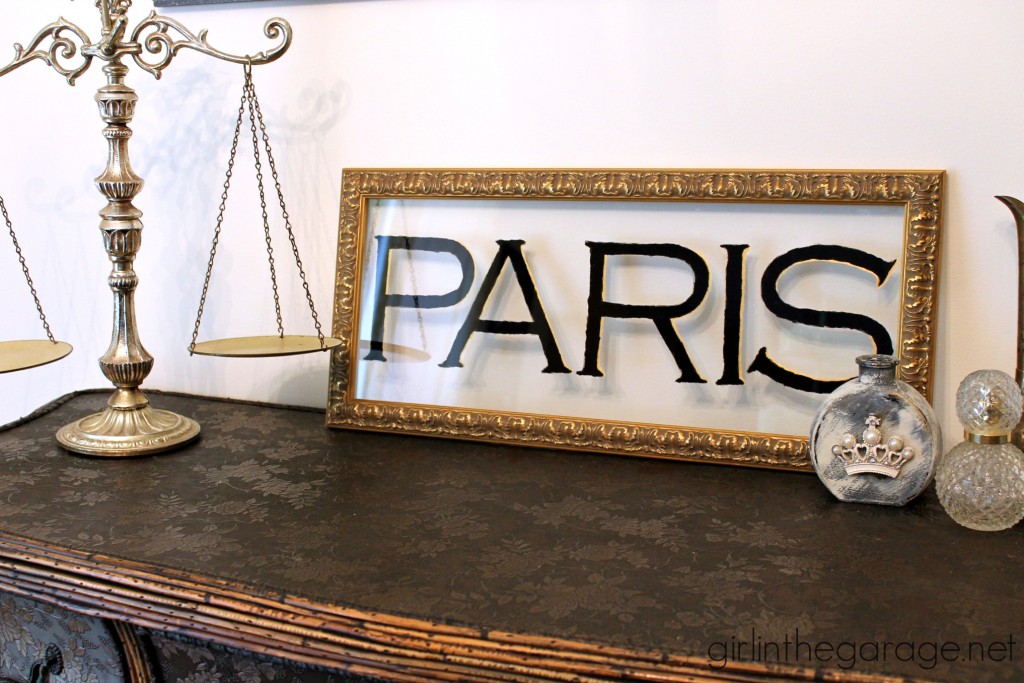 The gold is pretty subtle but I think it adds just the right touch. (Update: This project is now several years old – I still love the idea although I realize I could've had a steadier hand while painting. You can also create a similar project with a stencil or a cutting machine and vinyl for much straighter letters.)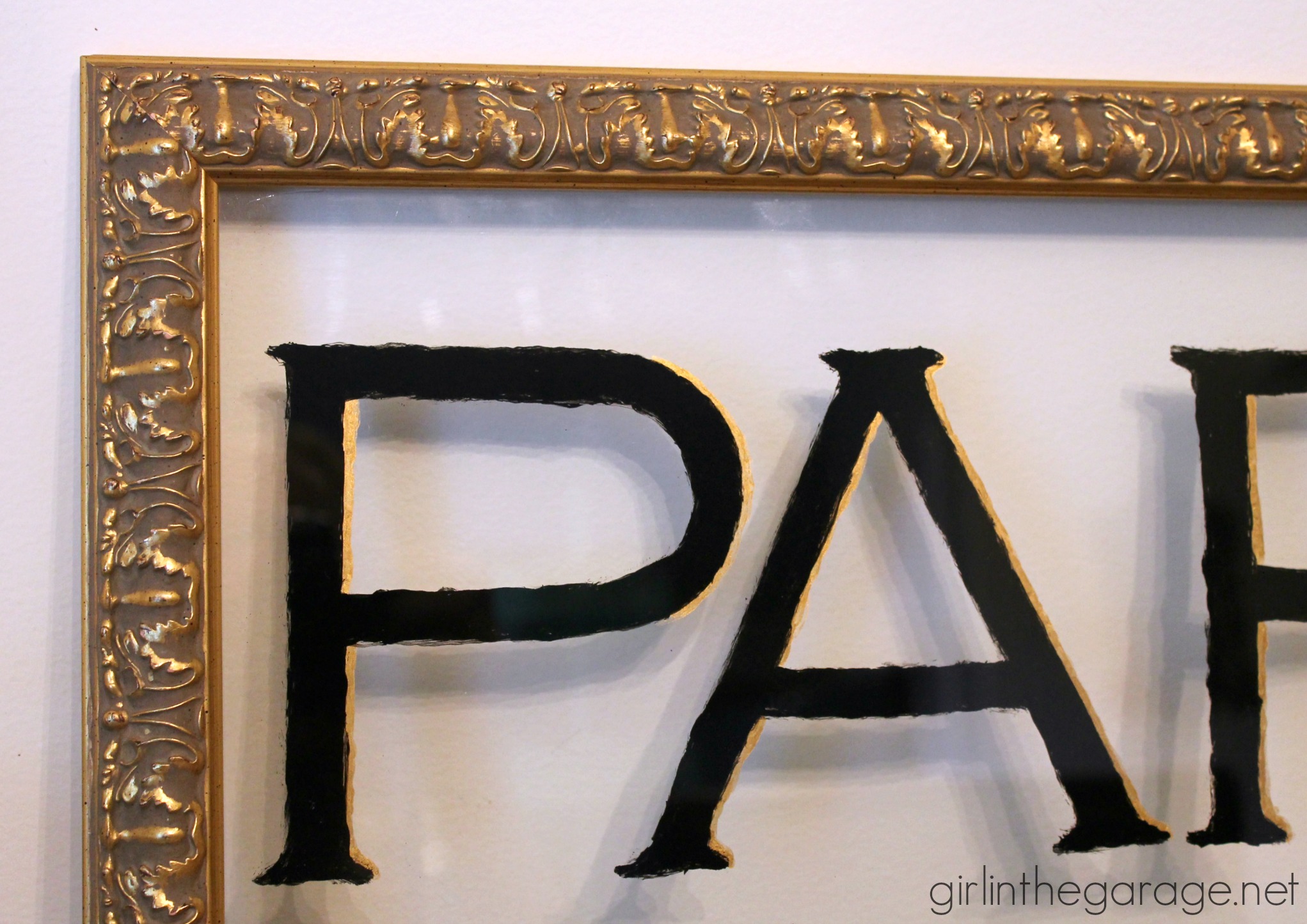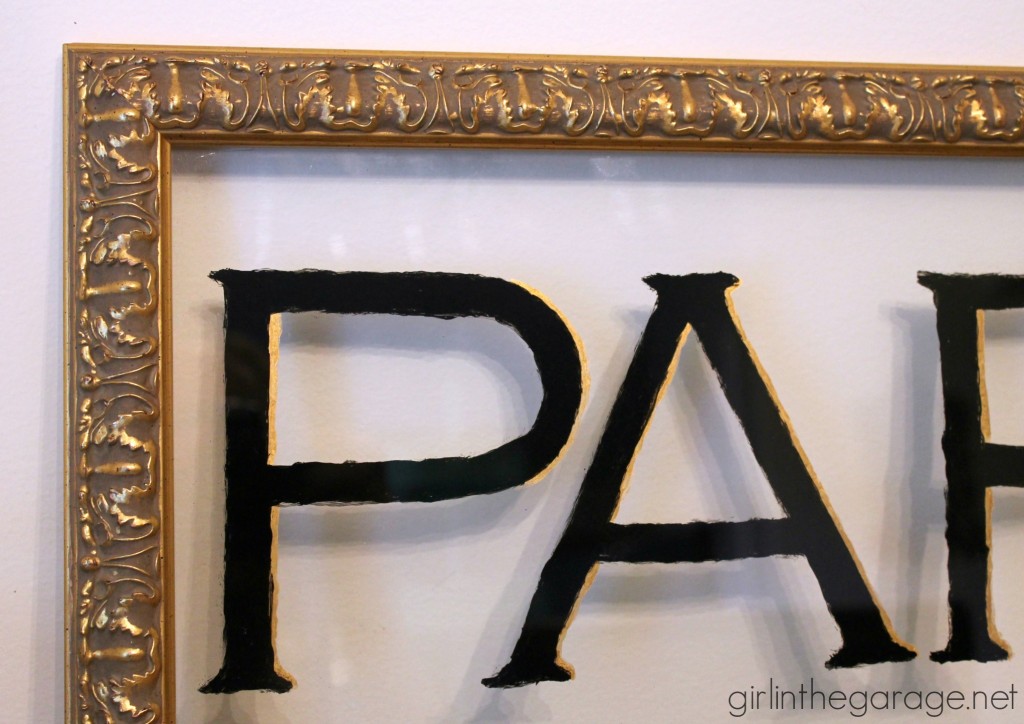 I kind of love it. But then, I love pretty much anything Frenchy. 🙂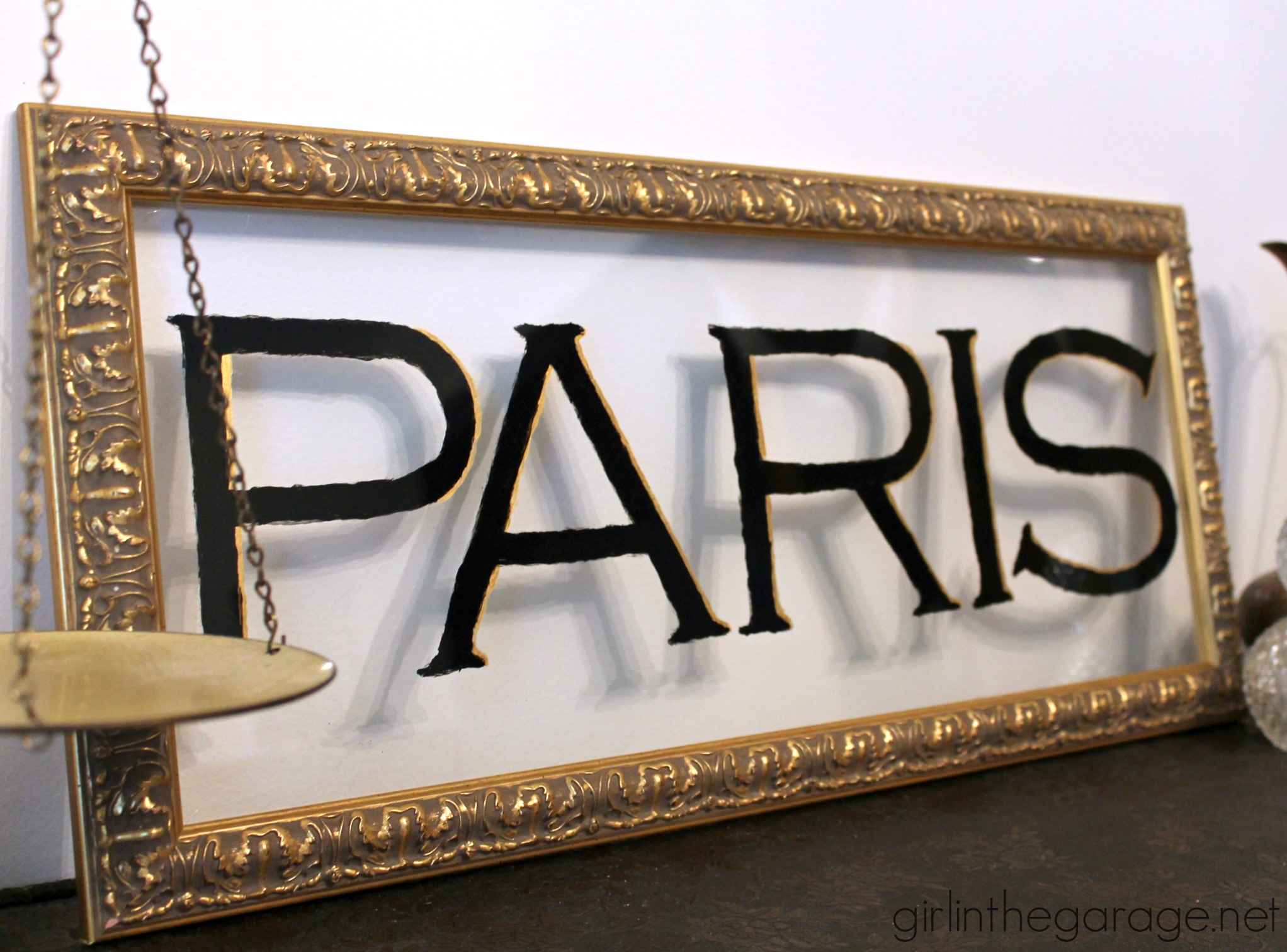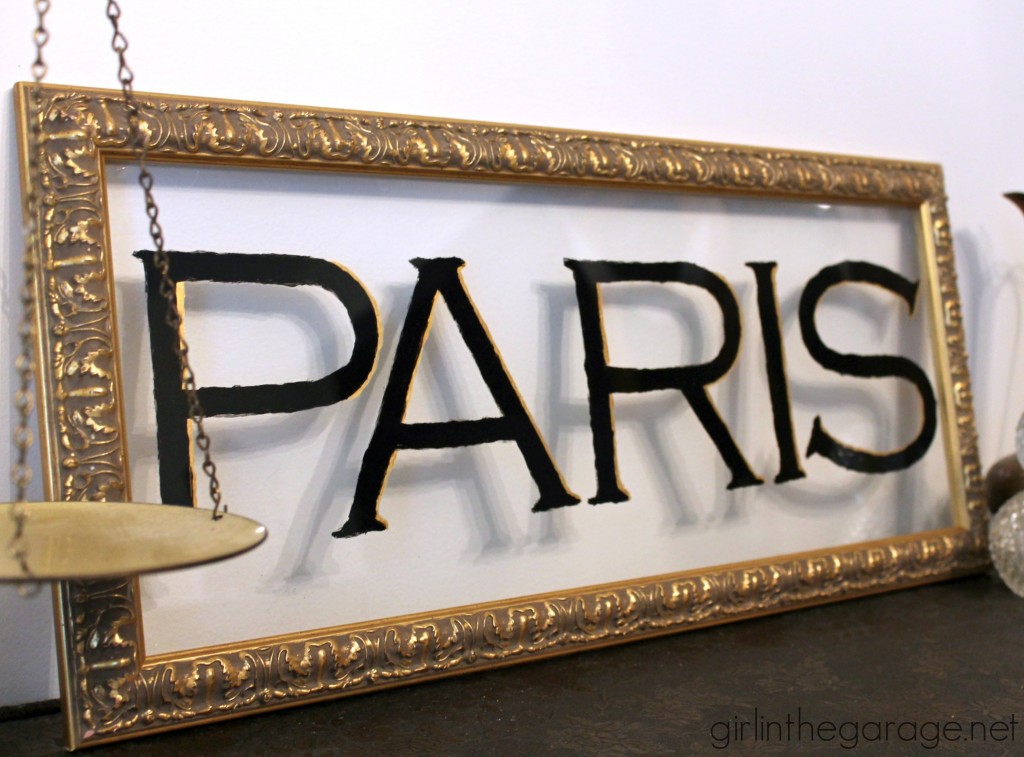 I'll be doing a similar makeover on the other art print and I'll add a pic here once it's finished.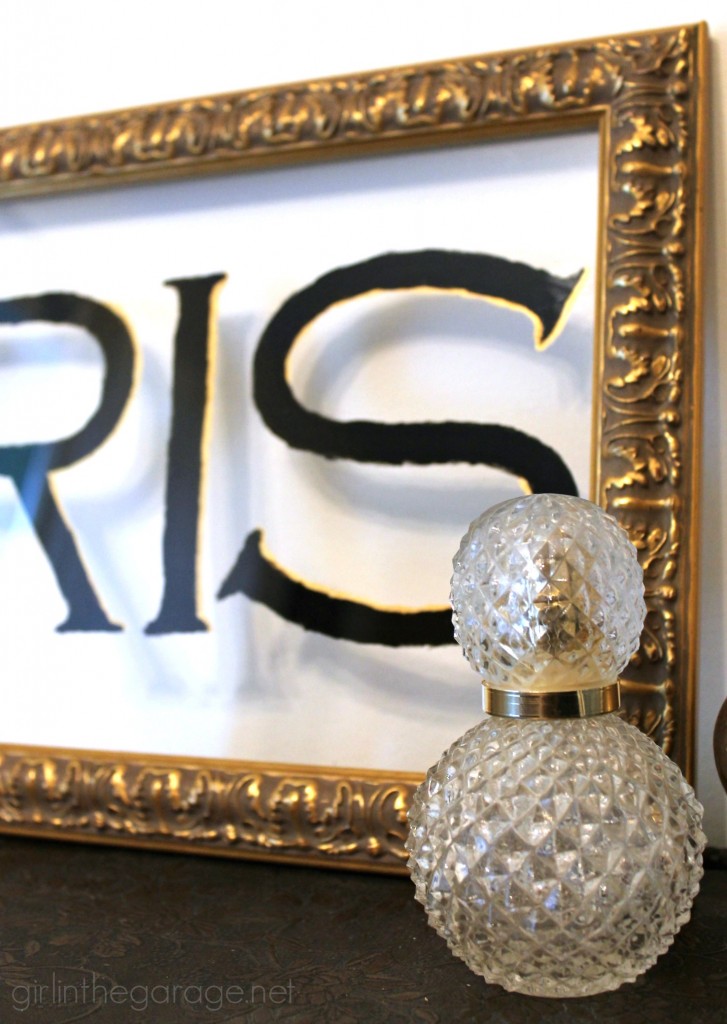 Update- Here's a more recent similar project I've done: Thrifted Wall Art to Vintage French Decor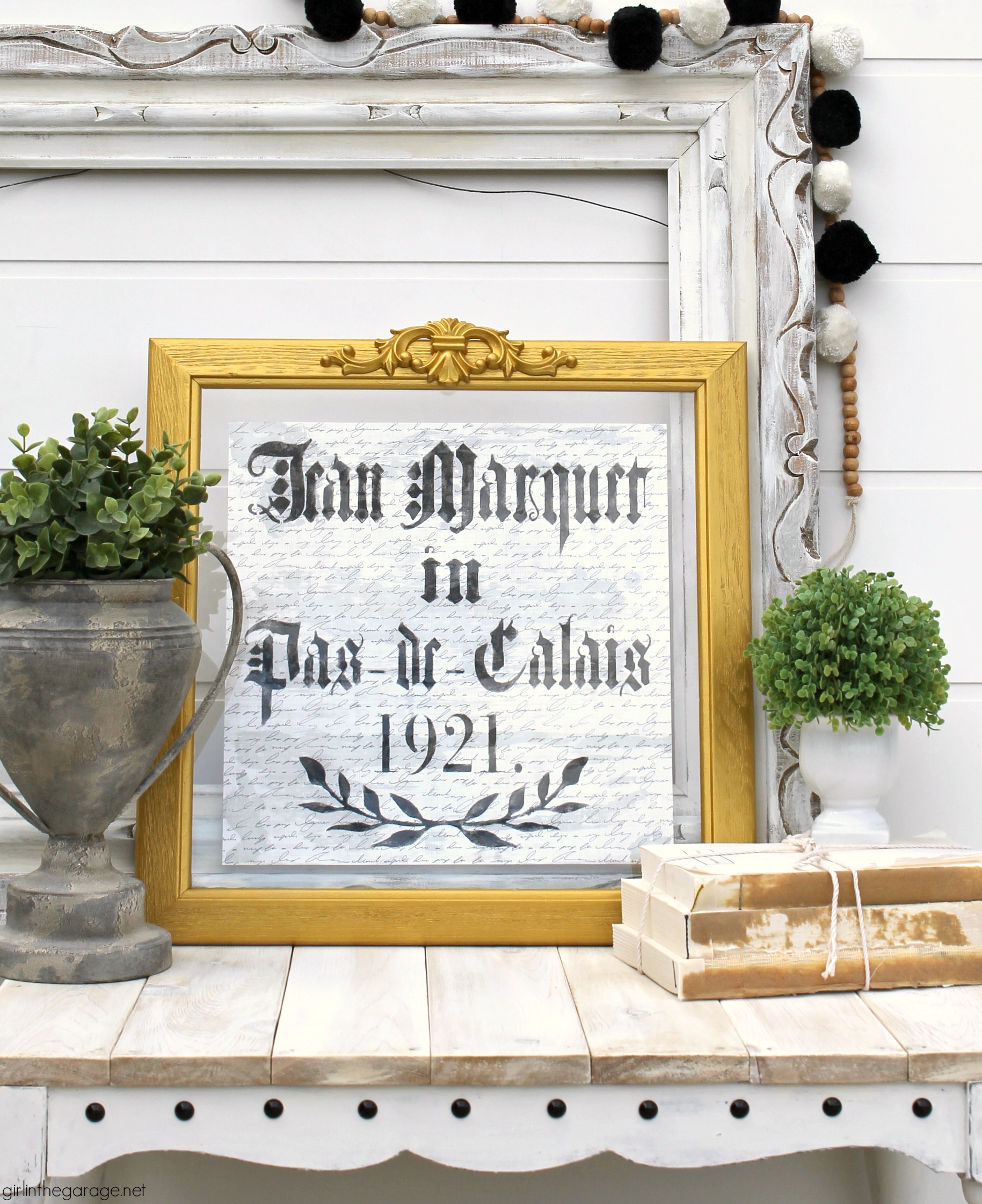 Next, here are my friends' trash to treasure makeovers – click the blog names below the pictures to be taken to their creative projects!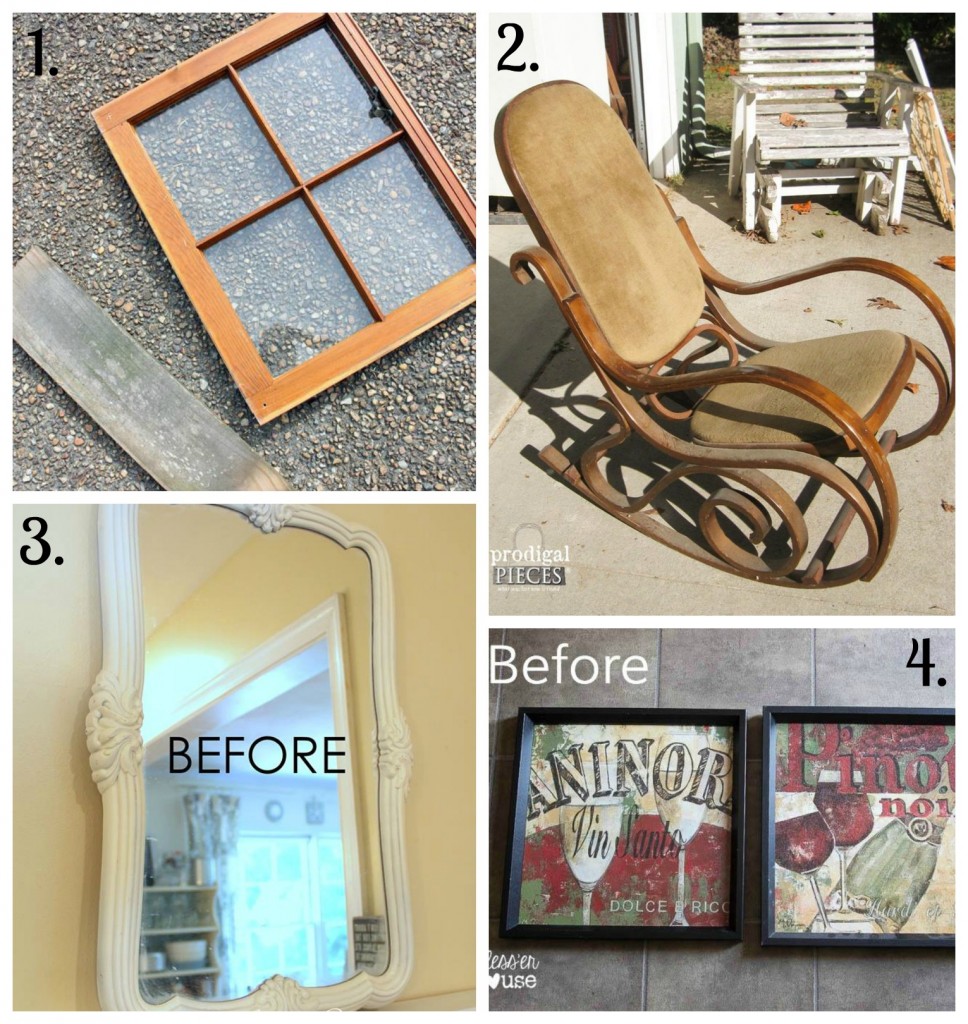 1. Confessions of a Serial Do-it-Yourselfer
2. Prodigal Pieces
3. Artsy Chicks Rule
4. Bless'er House
Have a fabulous day, friend – I appreciate you!
-Jen