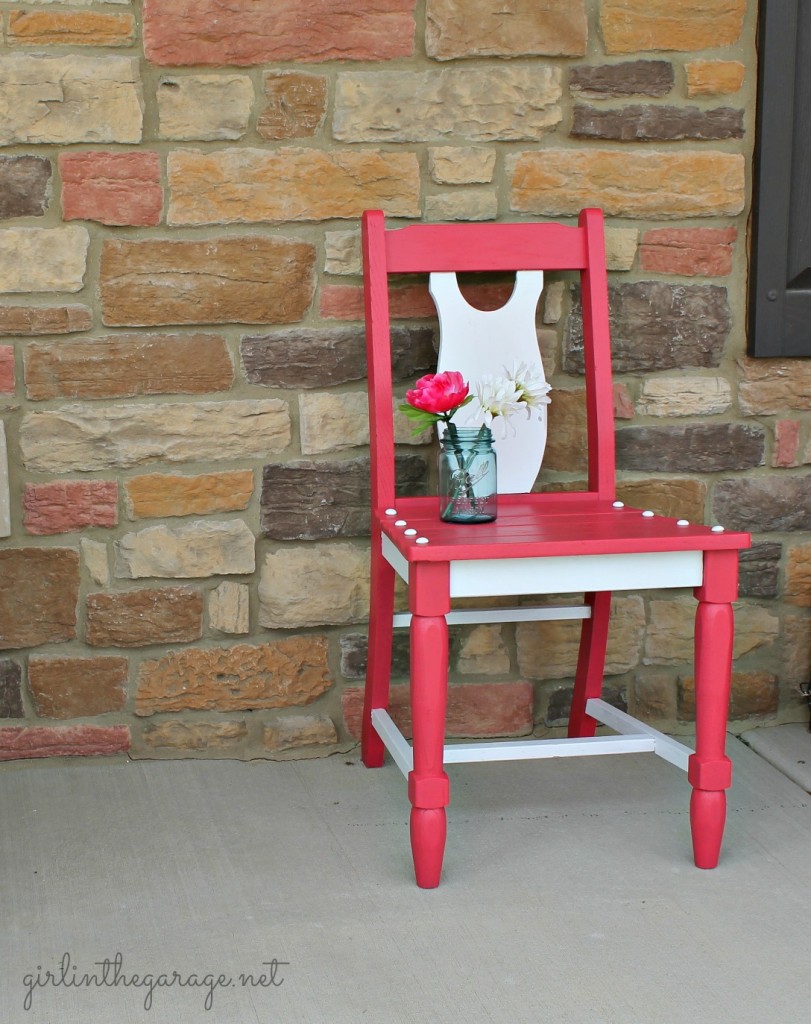 Last weekend, you may remember that we went to visit my in-laws (I shared some photos of my mother-in-law's Victorian cottage decor here).  Besides hanging out with the family, I made time for a little shopping.  Yes I'm guilty of visiting a few of my favorite retail stores that we don't have by my house (Anthropologie, Urban Outfitters) – but I also discovered a Goodwill Outlet and had to see what it was about.  Honestly it was pretty much one big mess of stuff inside (it was not at all organized like a regular Goodwill store) – but I did make my way through just enough of it to find this chair.  Thankfully it wasn't damaged in any way and was just missing a few "buttons" to cover the screws on the seat.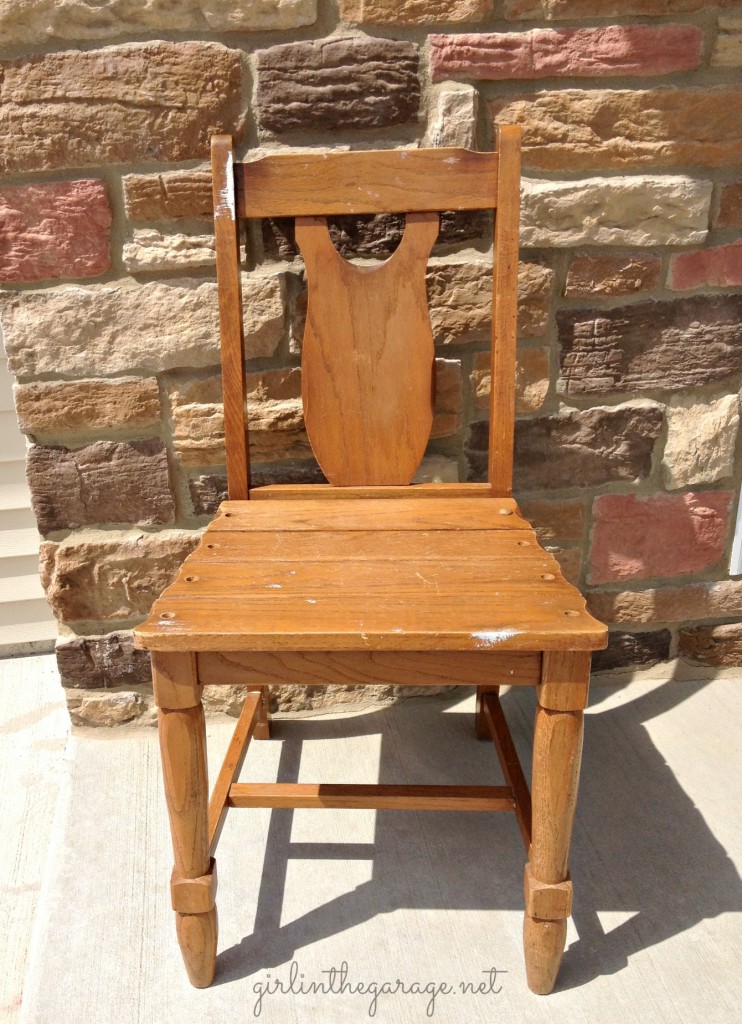 I knew some paint would really revive this chair, and I looked through my stash to see what I already had from sale items and freebies that I got at Lowe's.  I've really been trying to be more bold with my color choices, so I took a chance and picked Berry Blush and Soft Silk.  At first I thought about painting the whole thing berry and then dry-brushing the white on top of it, but I knew that would give it a softer look and I was going for BOLD.  (Not neon-green-with-purple-polka-dots bold, but something a few steps up from my usual color choices!)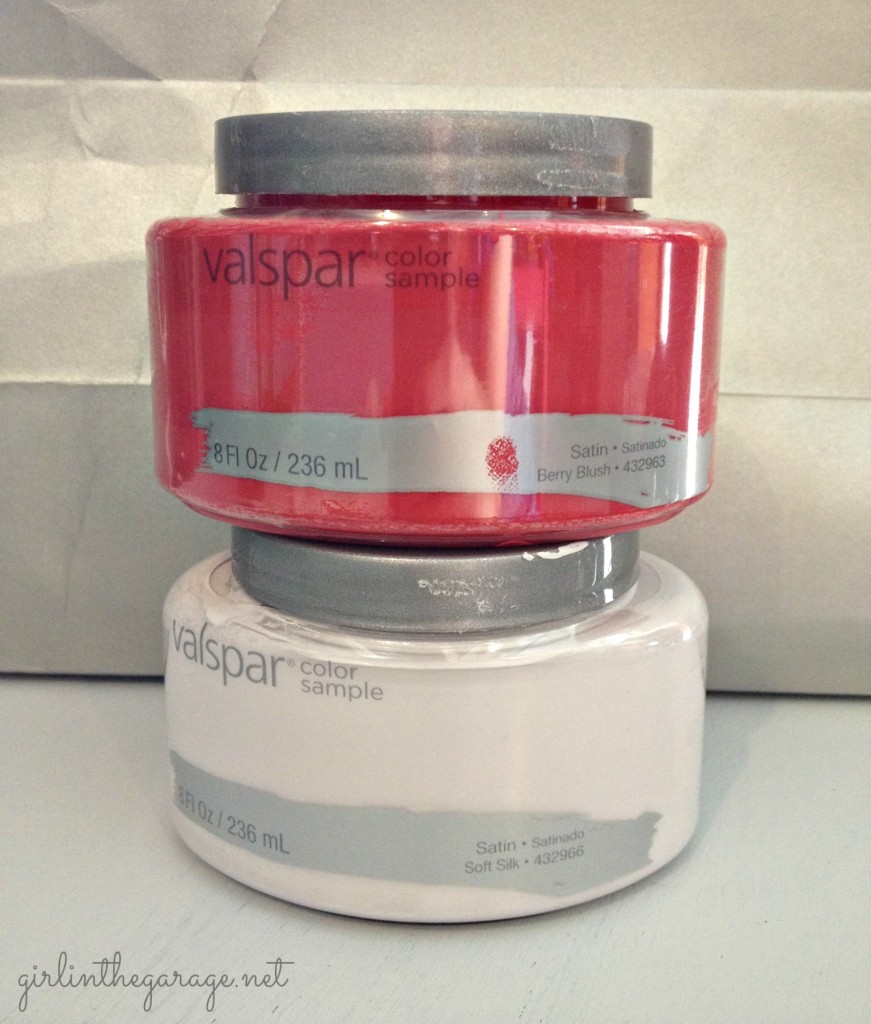 So I decided to paint some sections berry and some white.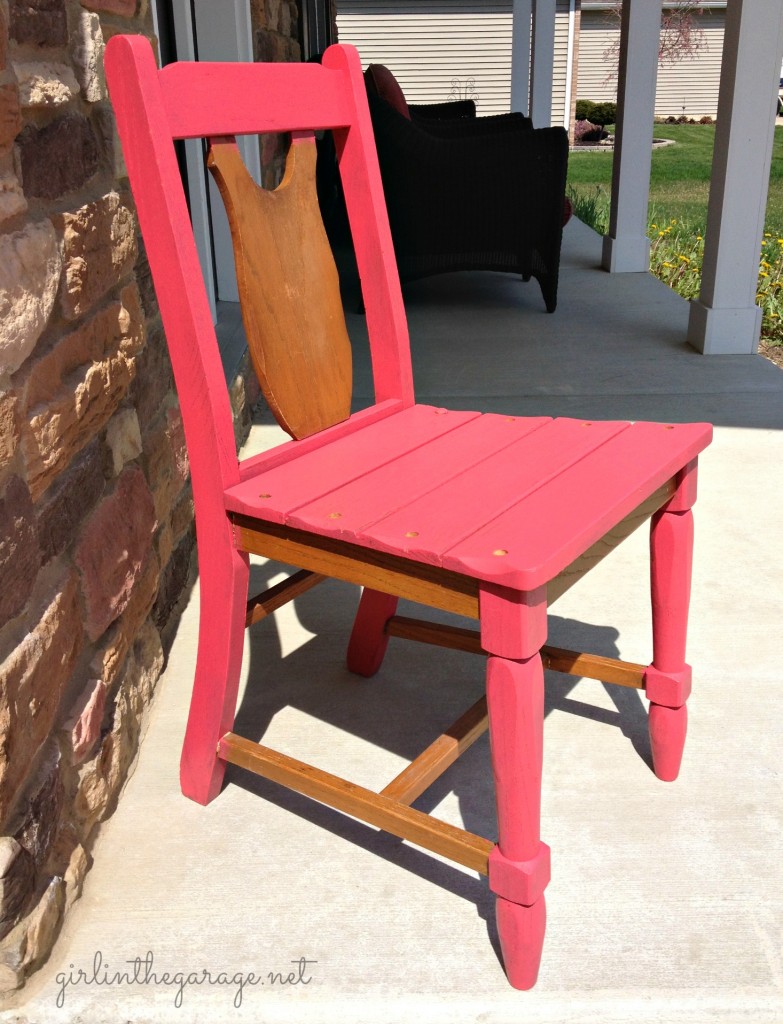 I bought more buttons at Lowe's and also painted them white.  After everything was finished, I protected it with a few coats of polyurethane.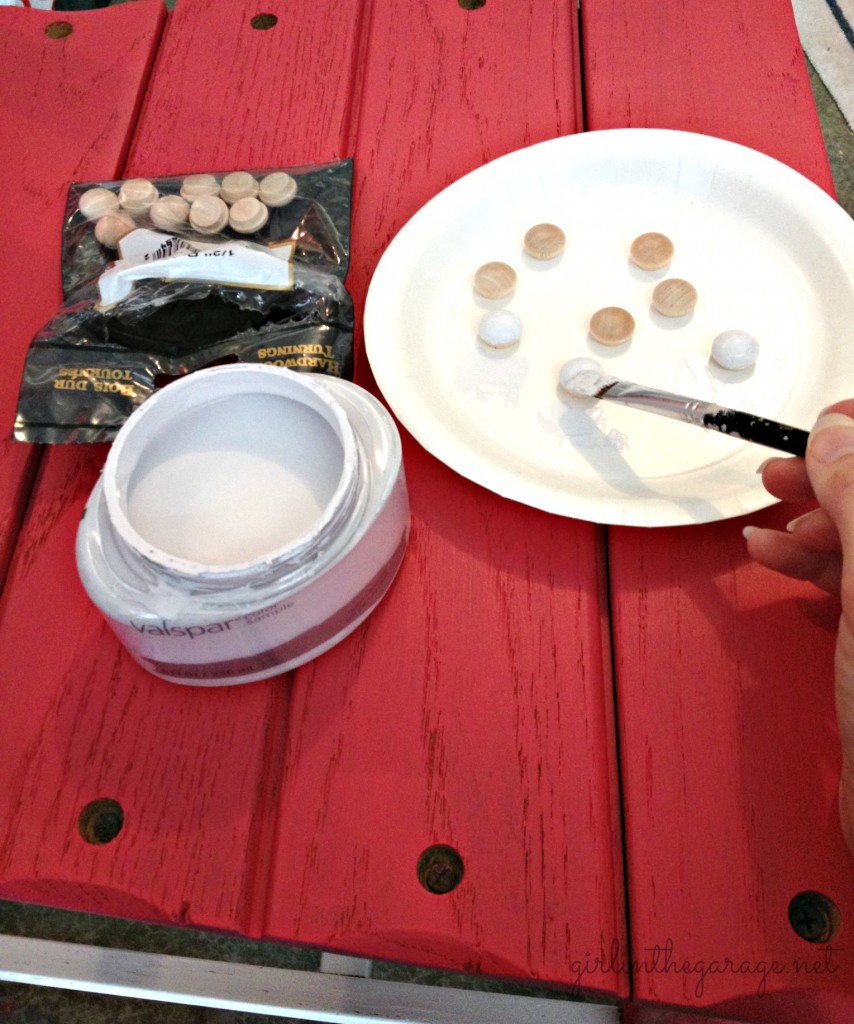 And voila!  What do you think of this berry chair – is it love at first bite?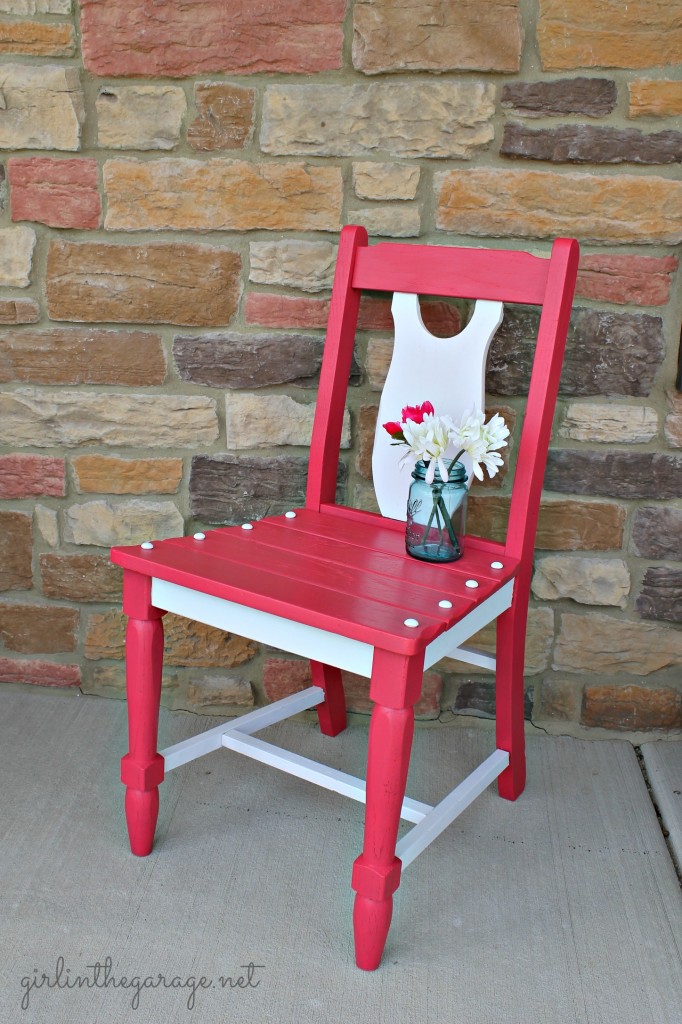 I love the way the bright white *pops* against the berry blush!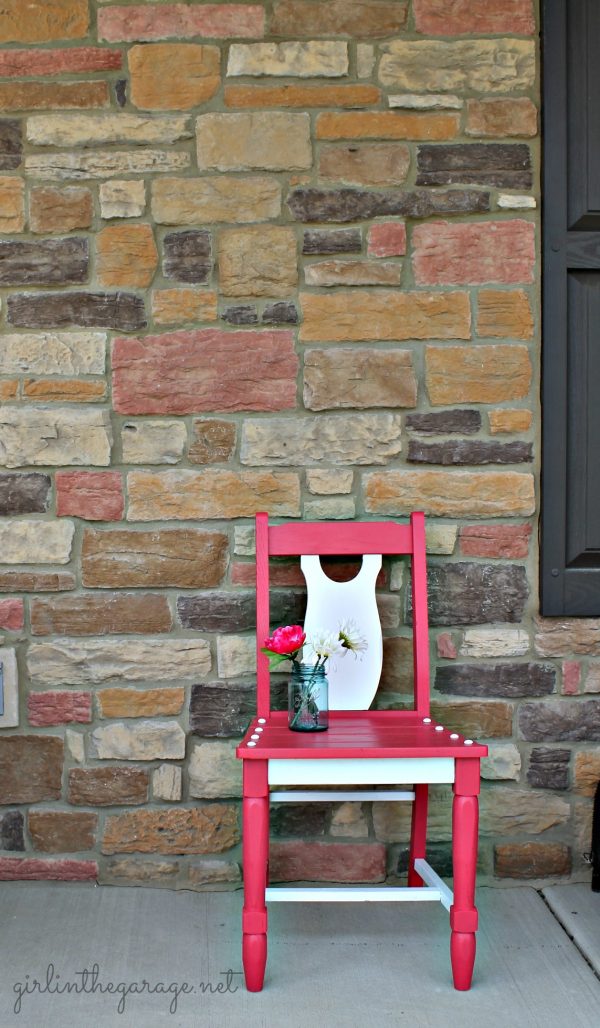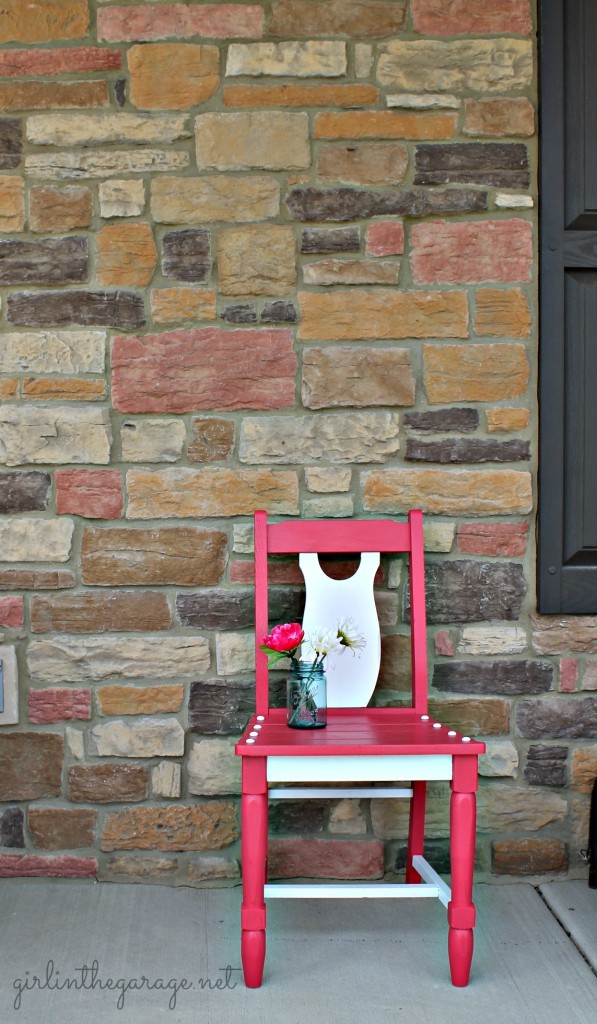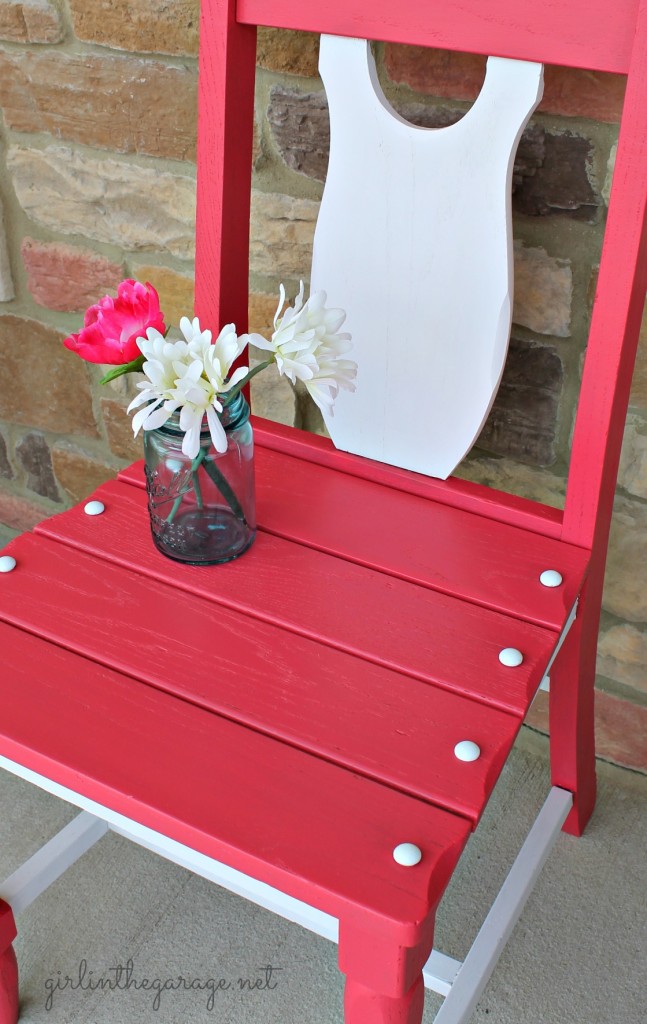 It looks great on the porch… or in an entry way… or even in a little girl's room!
Jen
Miss any of my recent posts?  Catch up here:
Upcycled Farmhouse Crate Table
 This project was featured at these fabulous parties: