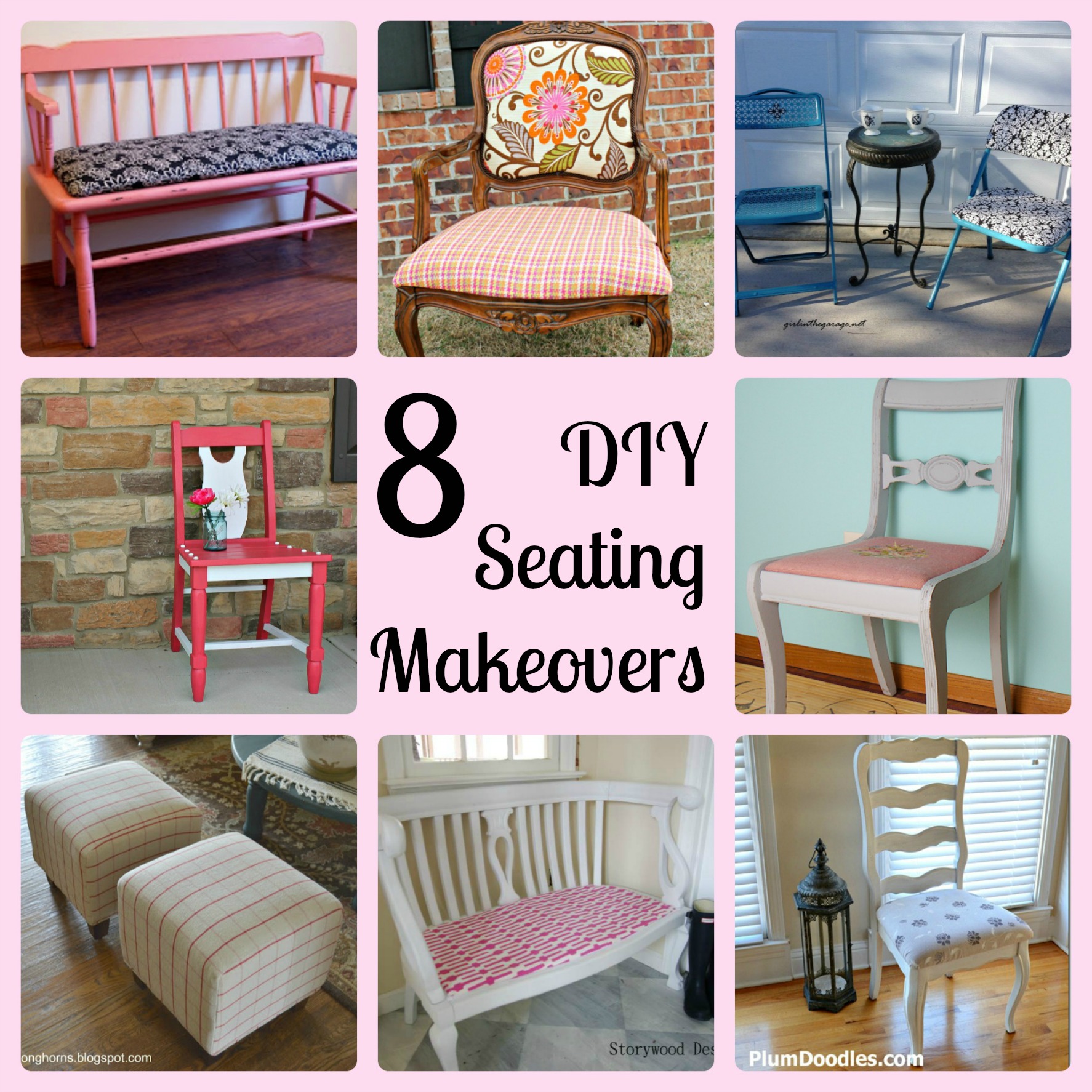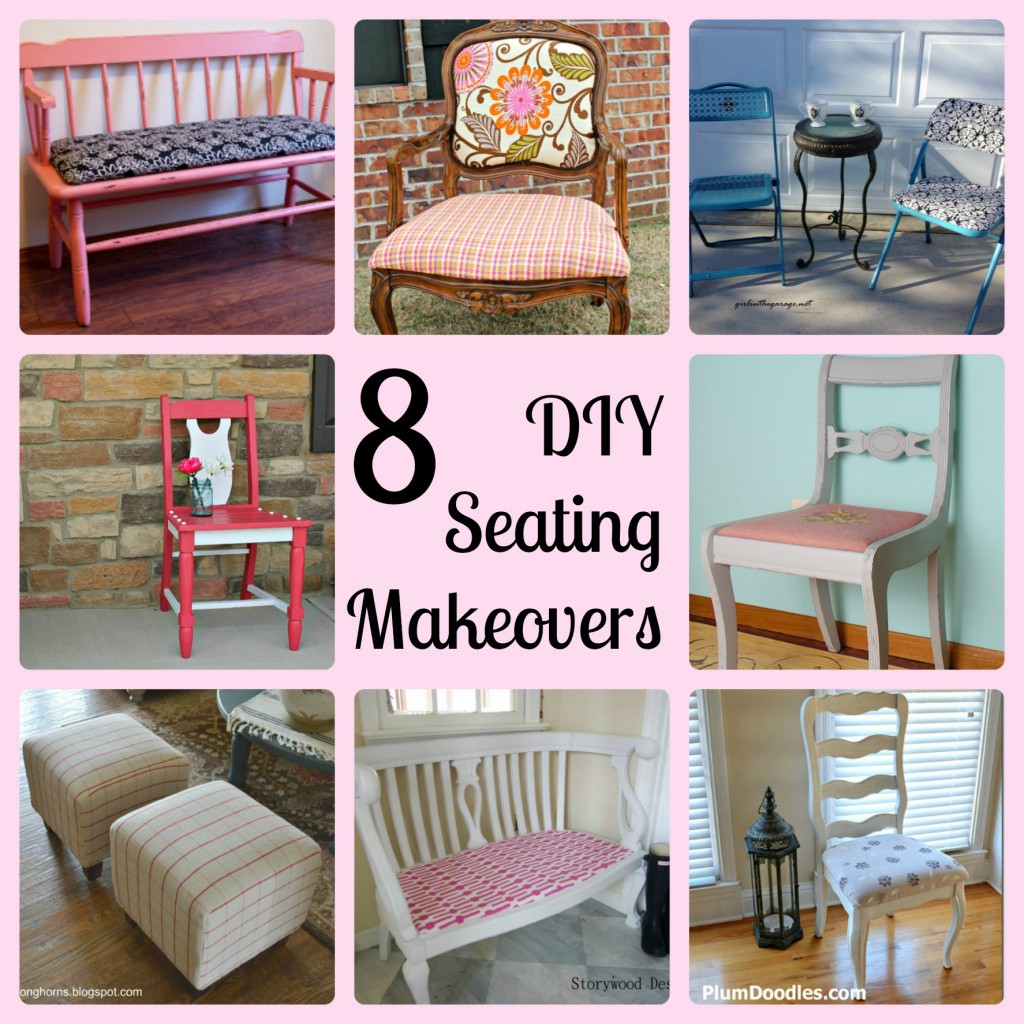 When I go to thrift stores or yard sales, one thing I always have a soft spot for is chairs – especially if they're old.  Chairs are not only functional for seating, but they can be a great accent piece to your decor.  It doesn't matter what it looks like when you buy it, because you have the ability with paint and fabric to transform it into the perfect piece for any room.  Here are 8 seating projects (including a few of my own) to inspire you to buy that thrift store chair the next time you see one (at a great bargain!) and then DIY it to fit your personal style.
Click on the links or the photos below to be taken directly to that specific project's post.
1.  Berry Blush Chair by Girl in the Garage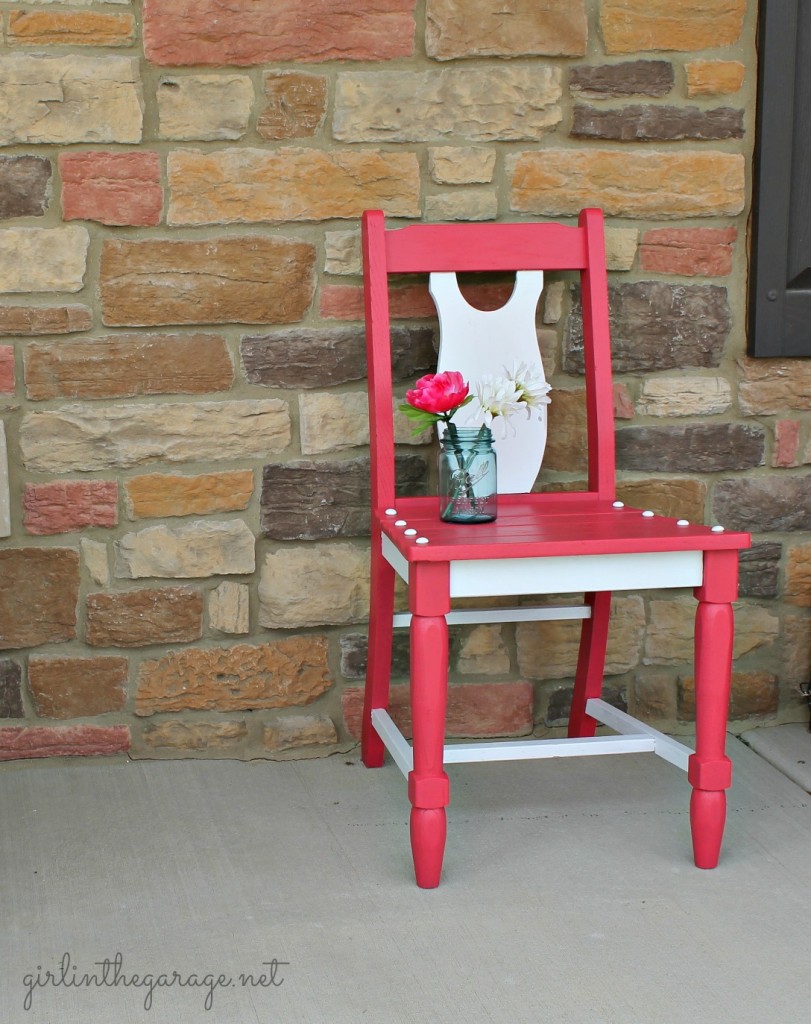 2.  Vintage Chair Makeover by Three Mango Seeds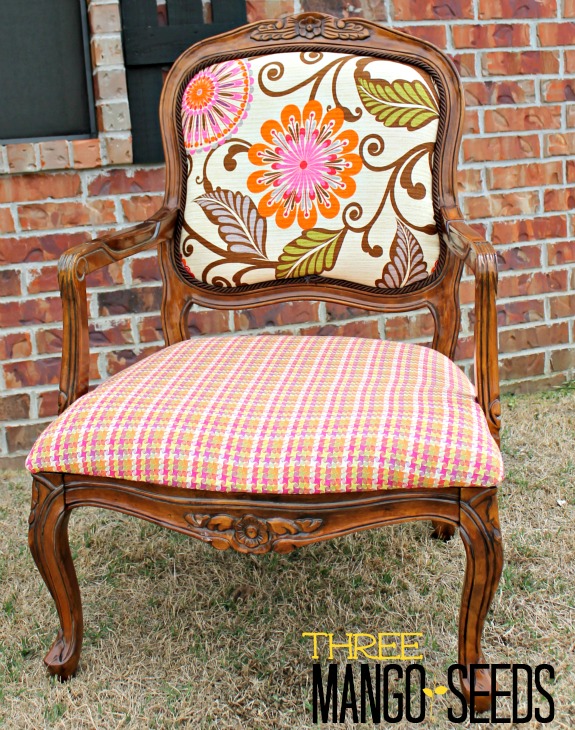 3.  Bright Coral Bench by Restoration Redoux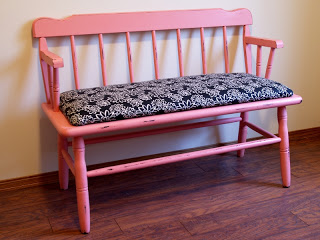 4.  A Tale of Two Folding Chairs by Girl in the Garage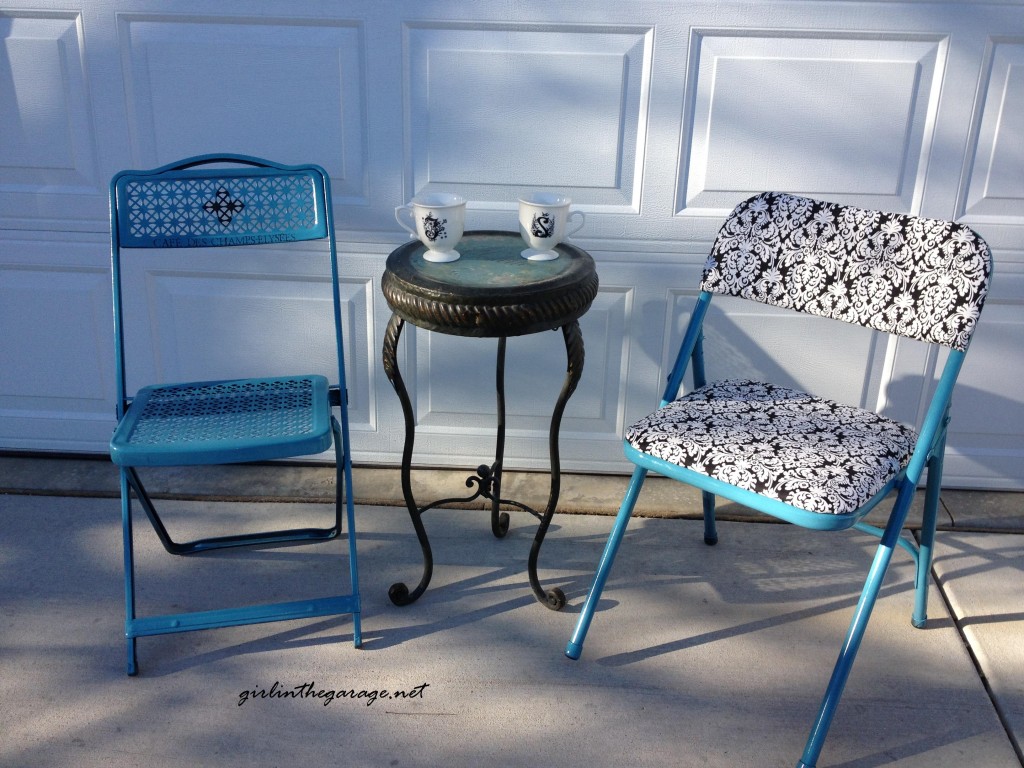 5.  Reupholstered Cube Ottomans by Lilacs & Longhorns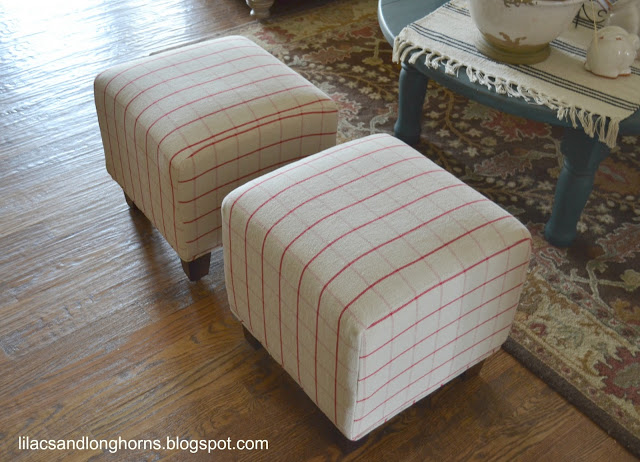 6.  Vintage Gray Distressed Chair by Restoration Redoux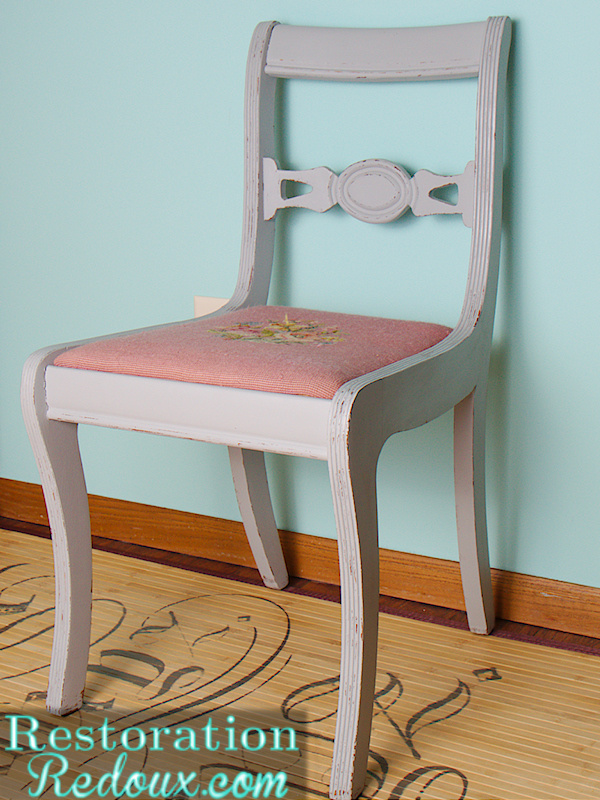 7.  Painted French Country Chair with Stenciled Drop Cloth Fabric by Plum Doodles
8.  Painted Bench by Storywood Designs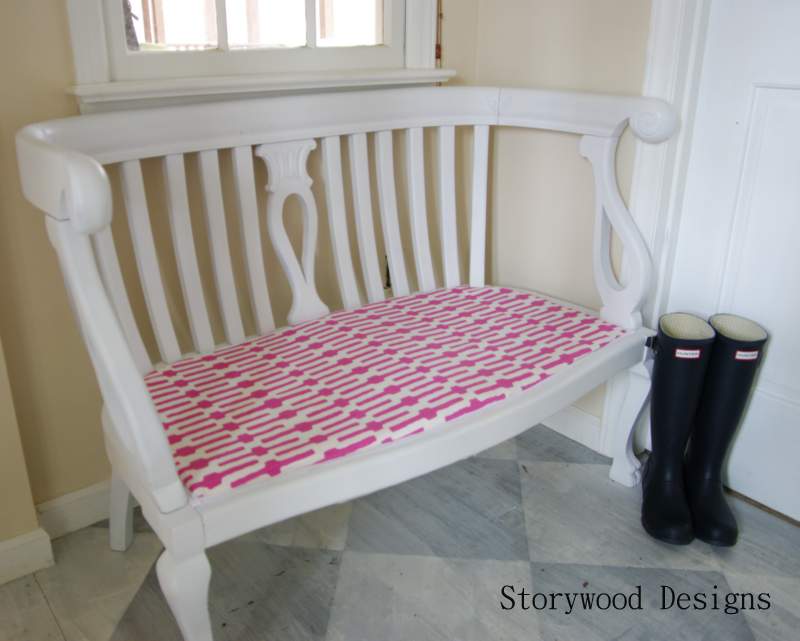 I'm so inspired by all of these seating makeovers – I can't wait to makeover a few more chairs that are waiting in my garage!
Jen