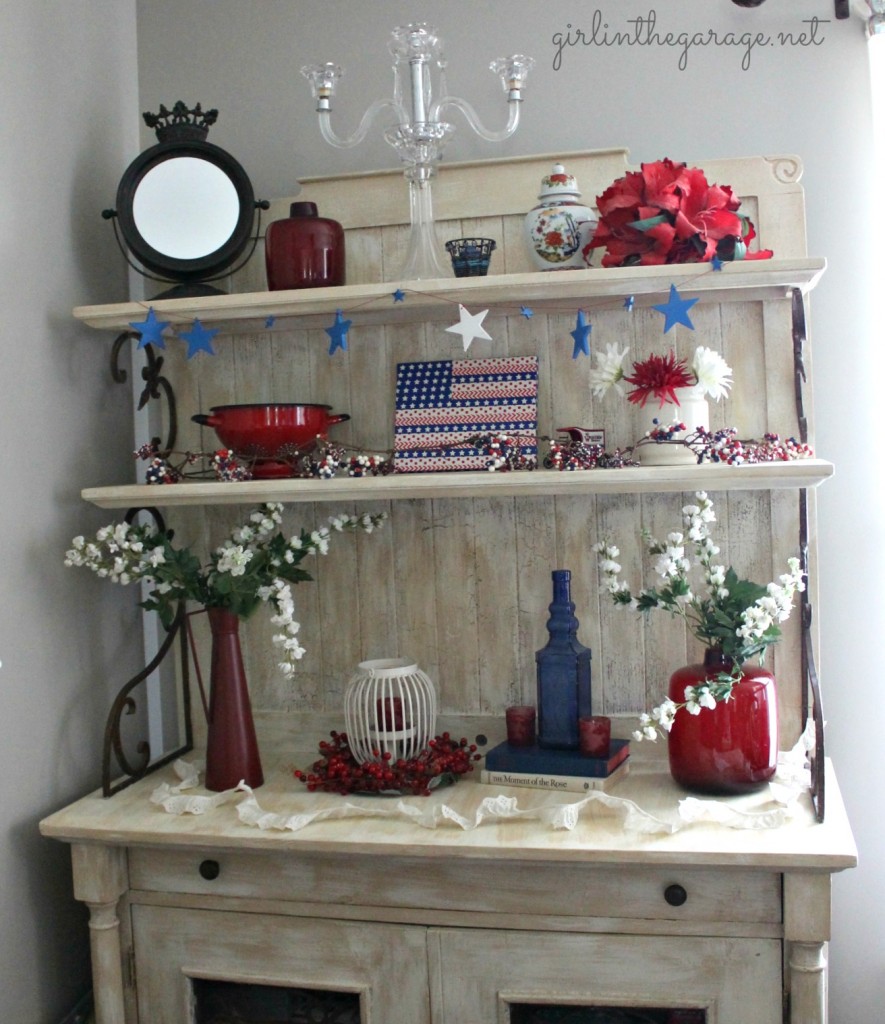 Folks, I am definitely proud to be an American.  Sure this country has its share of problems but we also have a lot of freedoms that I'm thankful for!   While I love to travel and visit other places, I can't imagine living anywhere else but the good old USA.
When I got an awesome deal on some washi tape
from Pick Your Plum a couple weeks ago, I knew right away that I wanted to make flag art with it.  It was so simple!  Here's how I did it.
Supplies: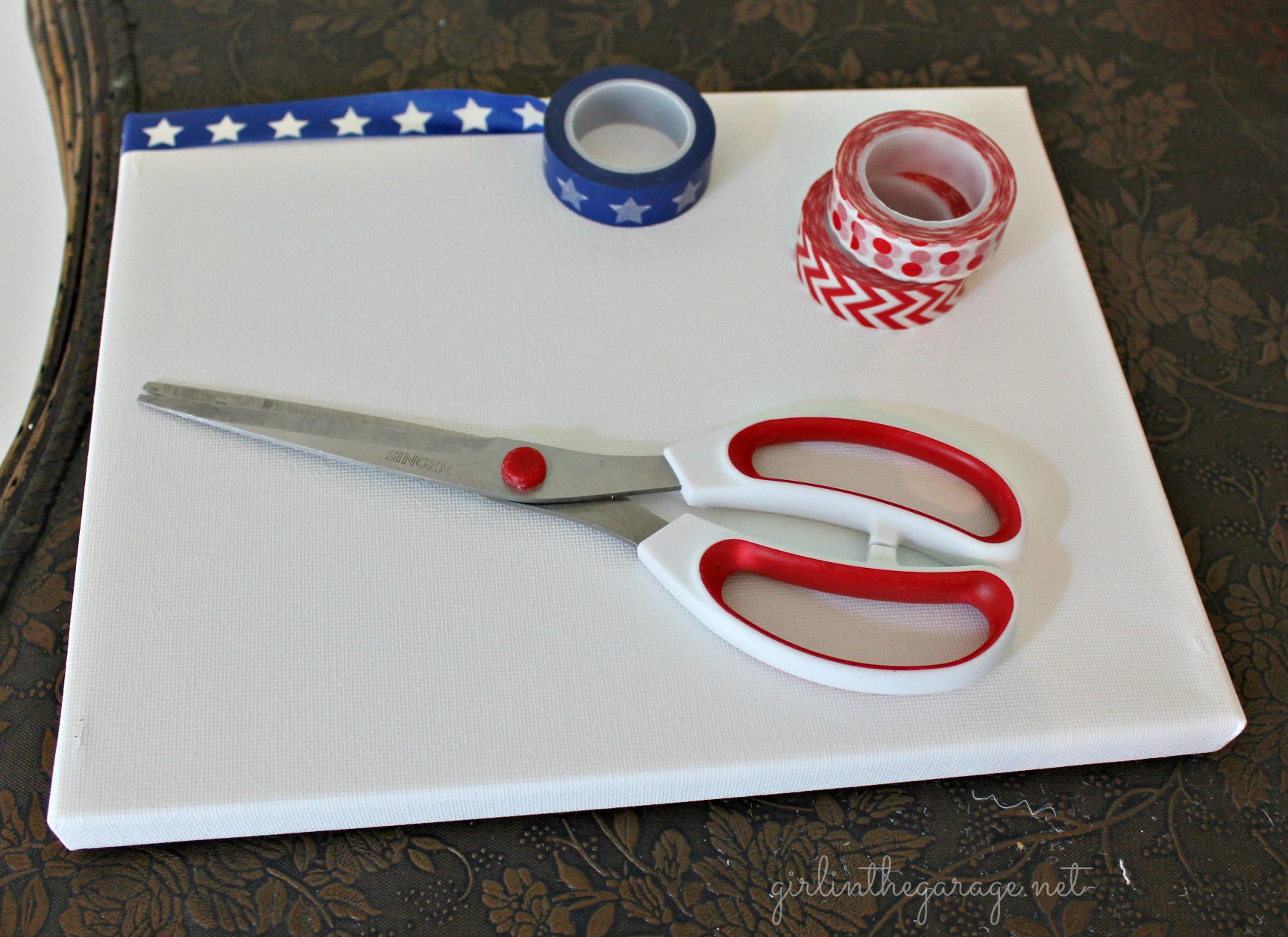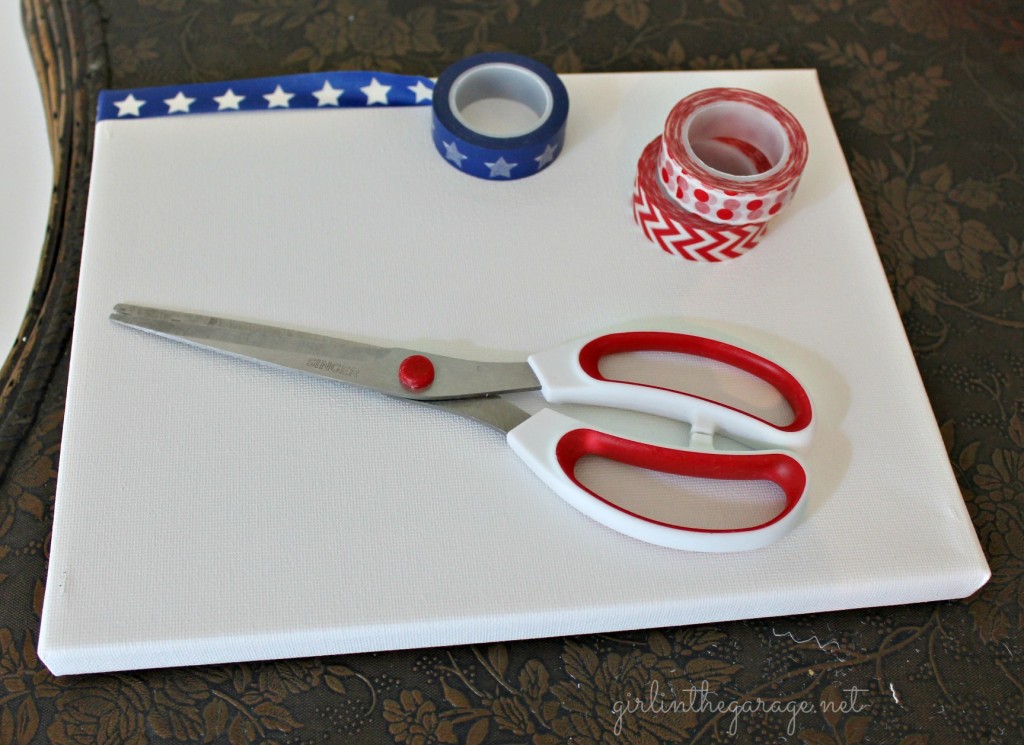 First I applied my star tape to the upper left section.  Then I rotated the other strips on the remainder of the canvas.  Finally, I applied the star tape along the outer edge.  One of the reasons I like working with washi tape is that it's so forgiving – if you mess up, just pull it up and reapply!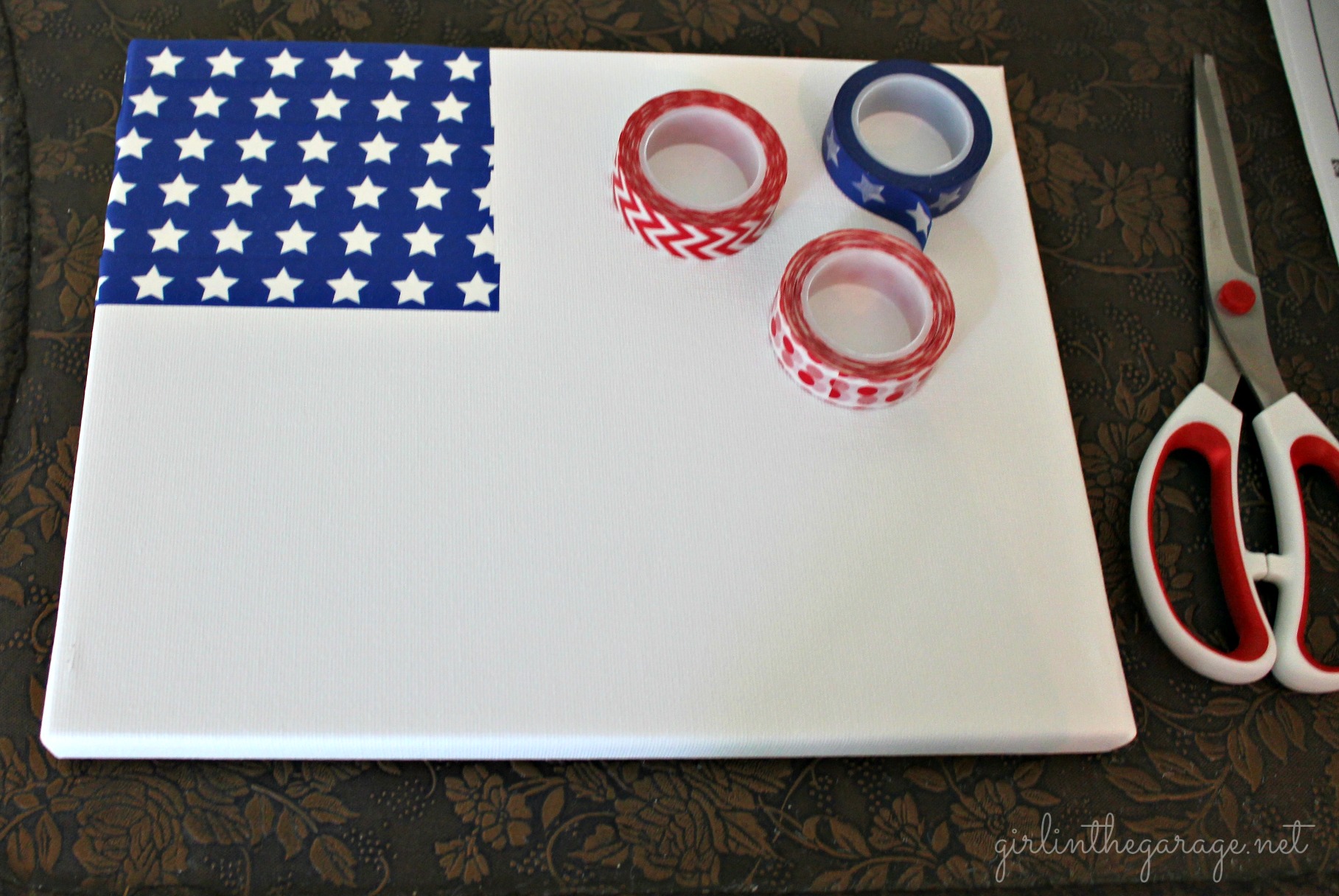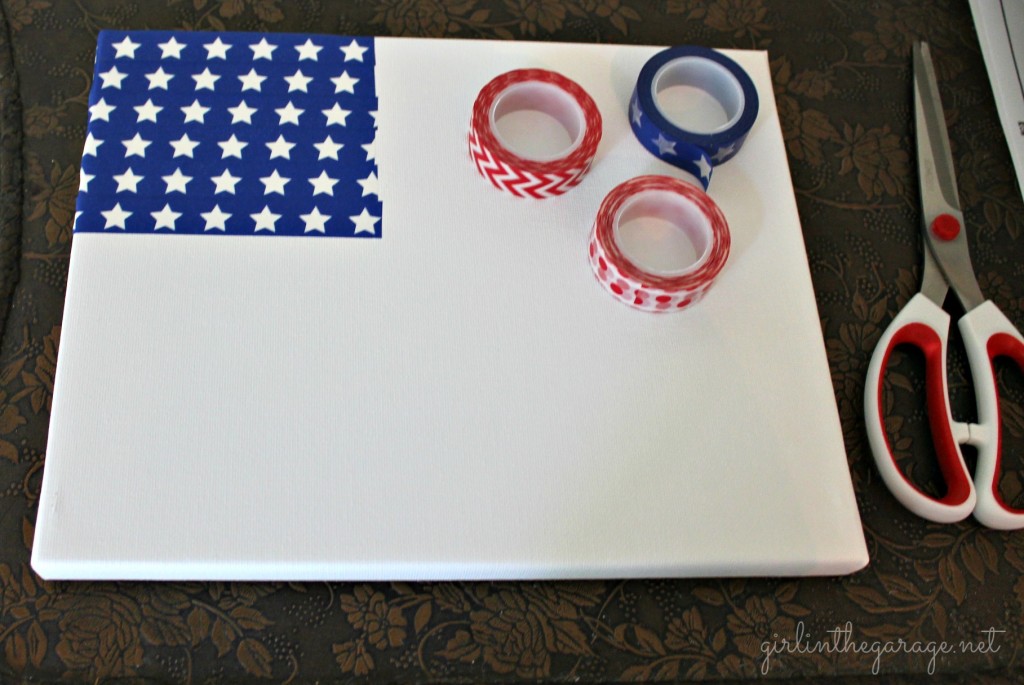 Probably the easiest craft I've done all year, and it looks so festive with the other patriotic decor on my hutch!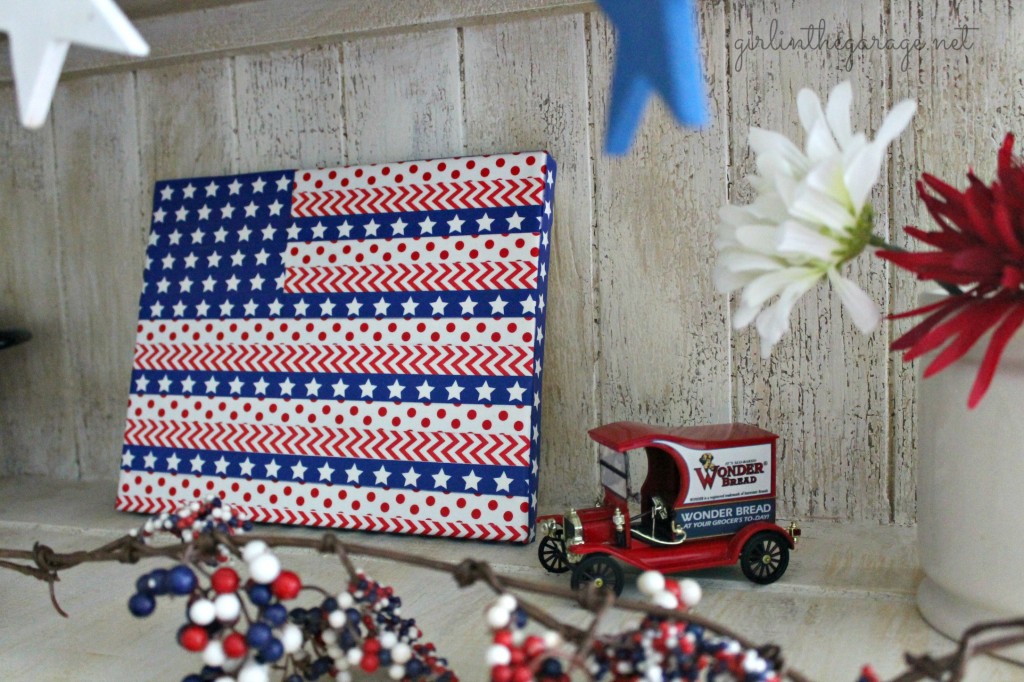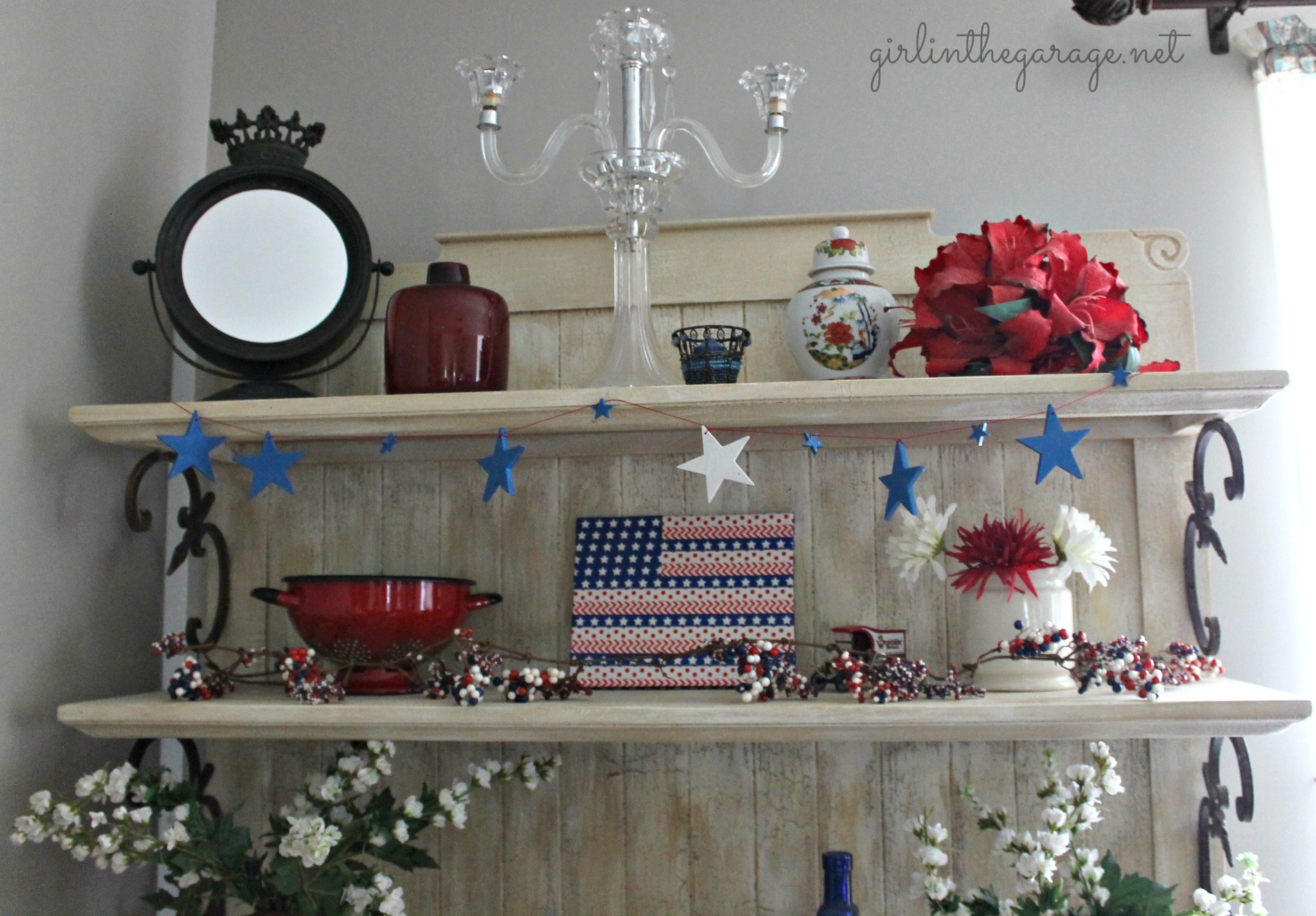 I hope all of my U.S. friends have a fabulous time celebrating our nation's independence!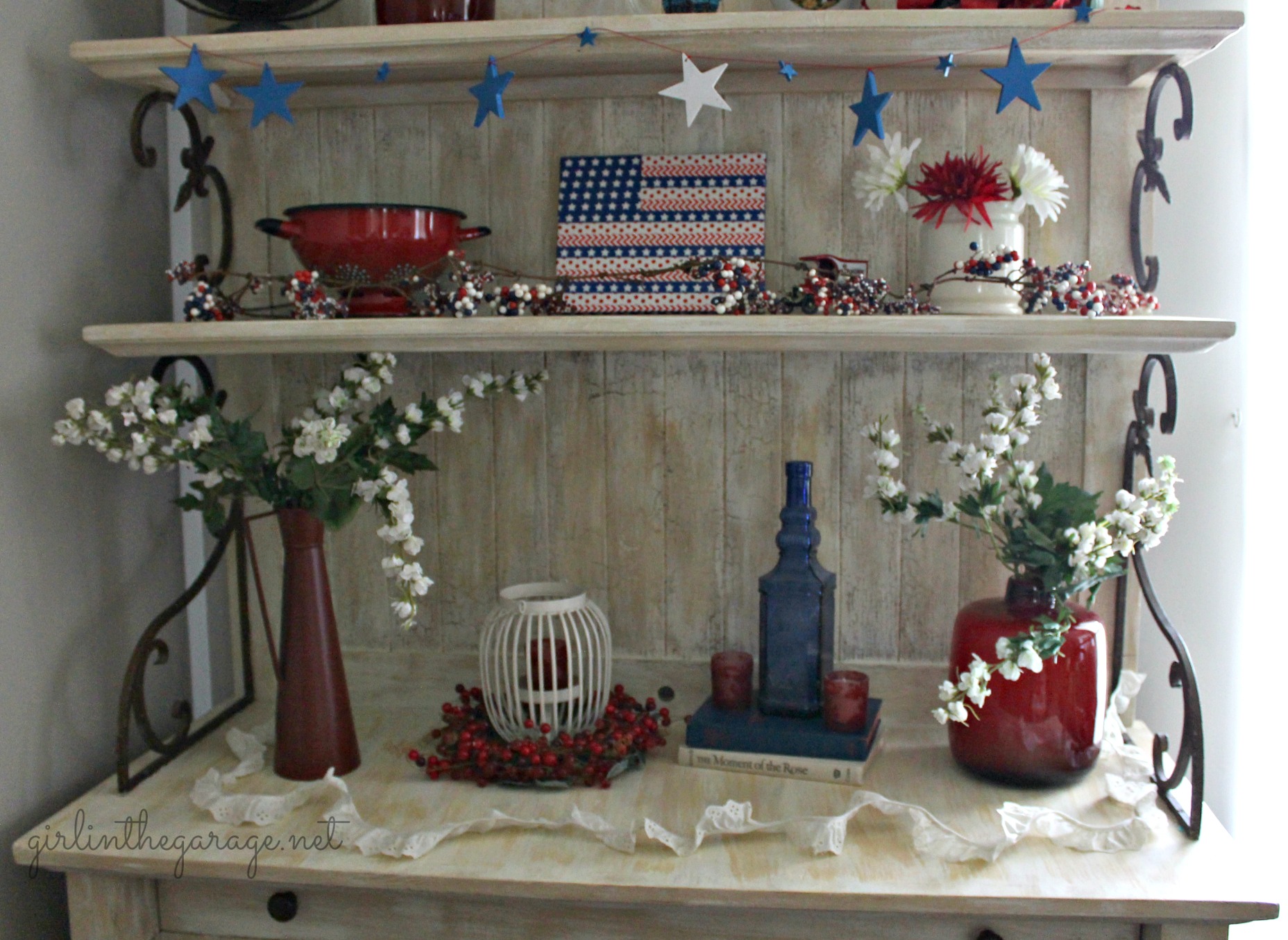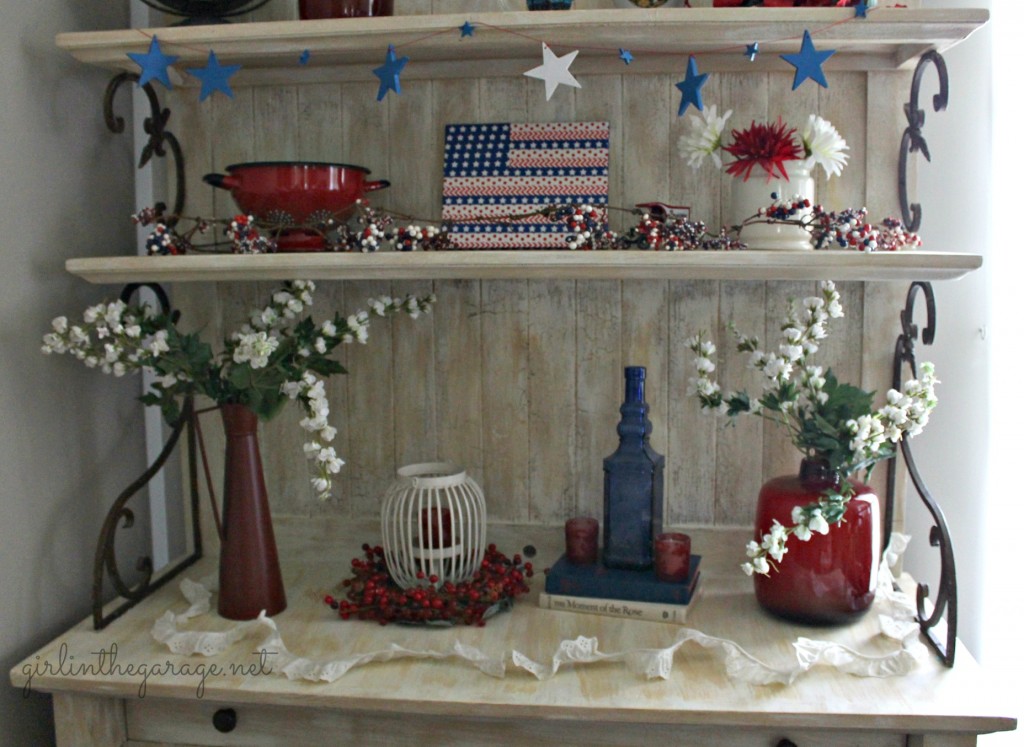 *Here's to life, liberty, and the pursuit of happiness!*
Jen
Miss any of my recent posts?  Catch up here:
Midcentury Buffet Gets a Classy Makeover
A Love Story: 7 Year Anniversary
Want another washi tape craft?  Washi Wildflowers
Join the GITG Community
When you join this thriving online community of 90,000 creative souls, you'll be inspired to discover hidden artistic talents and learn skills to boldly face DIY projects with confidence.
You'll also receive my free guide "Just Paint It: 7 Tips for Transforming Furniture with Confidence."