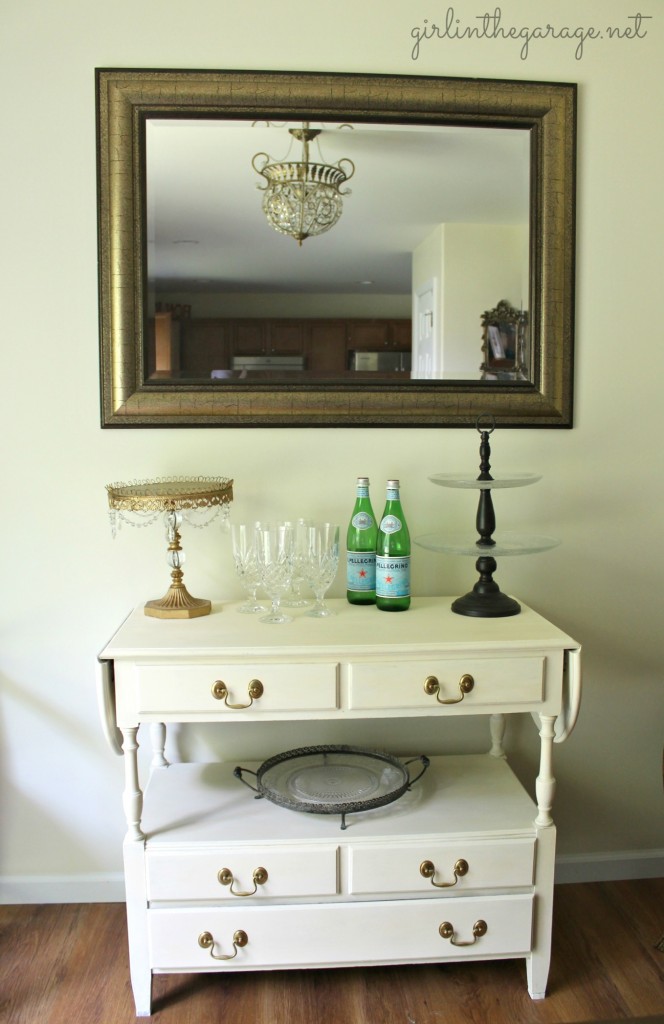 I bought this vintage buffet with folding sides this spring at a yard sale…  I almost passed it up but I'm glad I didn't!  It's a very solid (heavy) piece and well made.  However it had the typical scratches, a few dings, and filthy handles that you would expect of an old piece that had probably been collecting dust in someone's garage for twenty years or more.  I gave you a sneak peek of the buffet HERE – as a reminder, here's what it looked like when I bought it: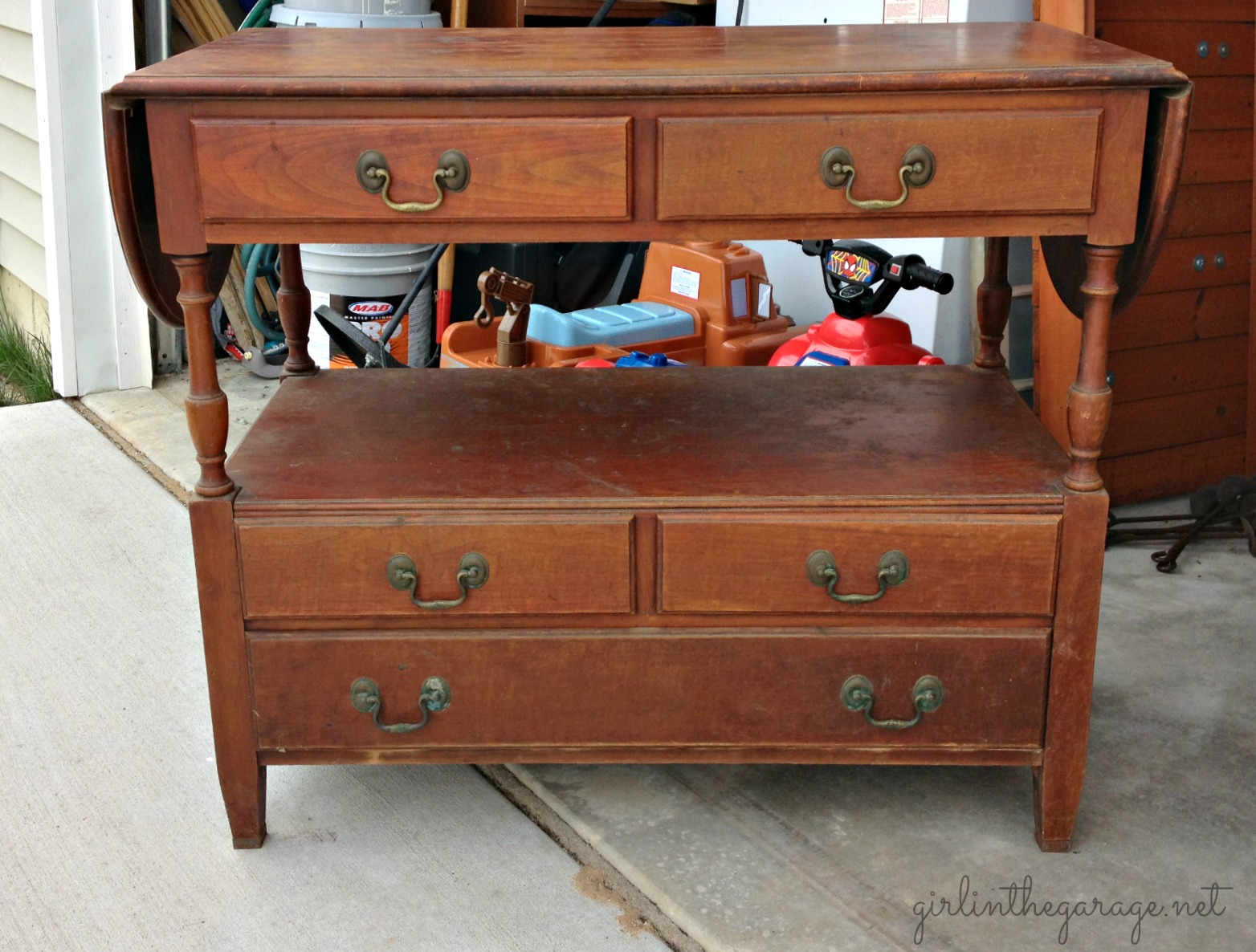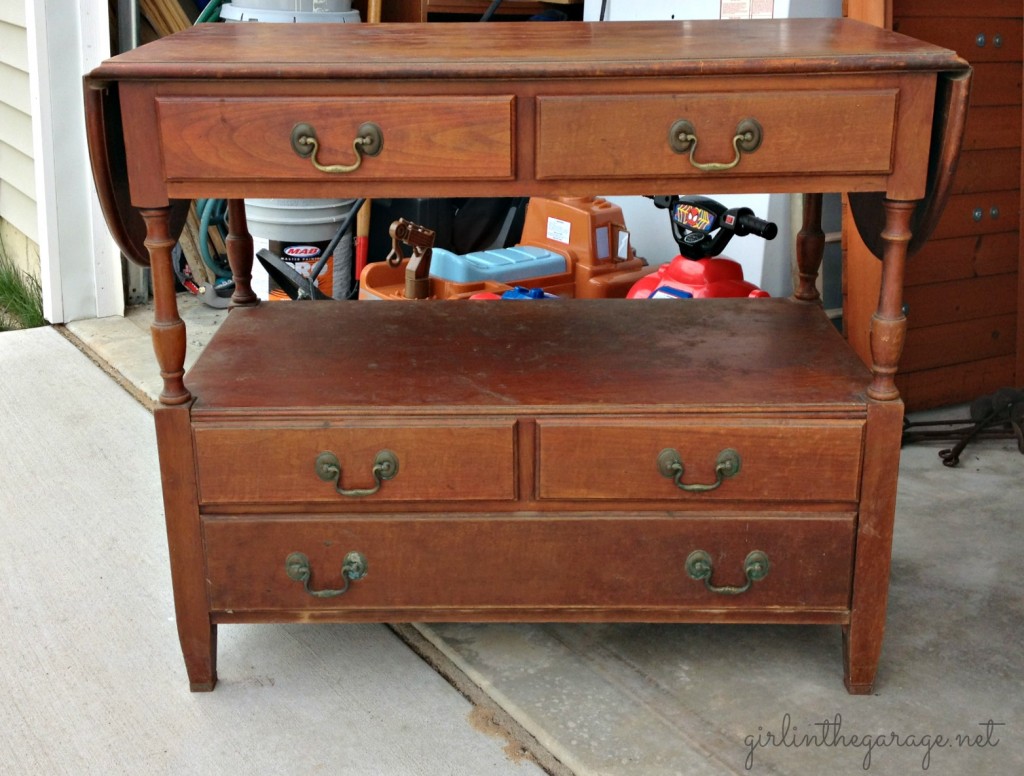 It also has a plaque in the drawer: Lewisburg Chair and Furniture Co.  A bit of research shows this to be from the mid-1900s.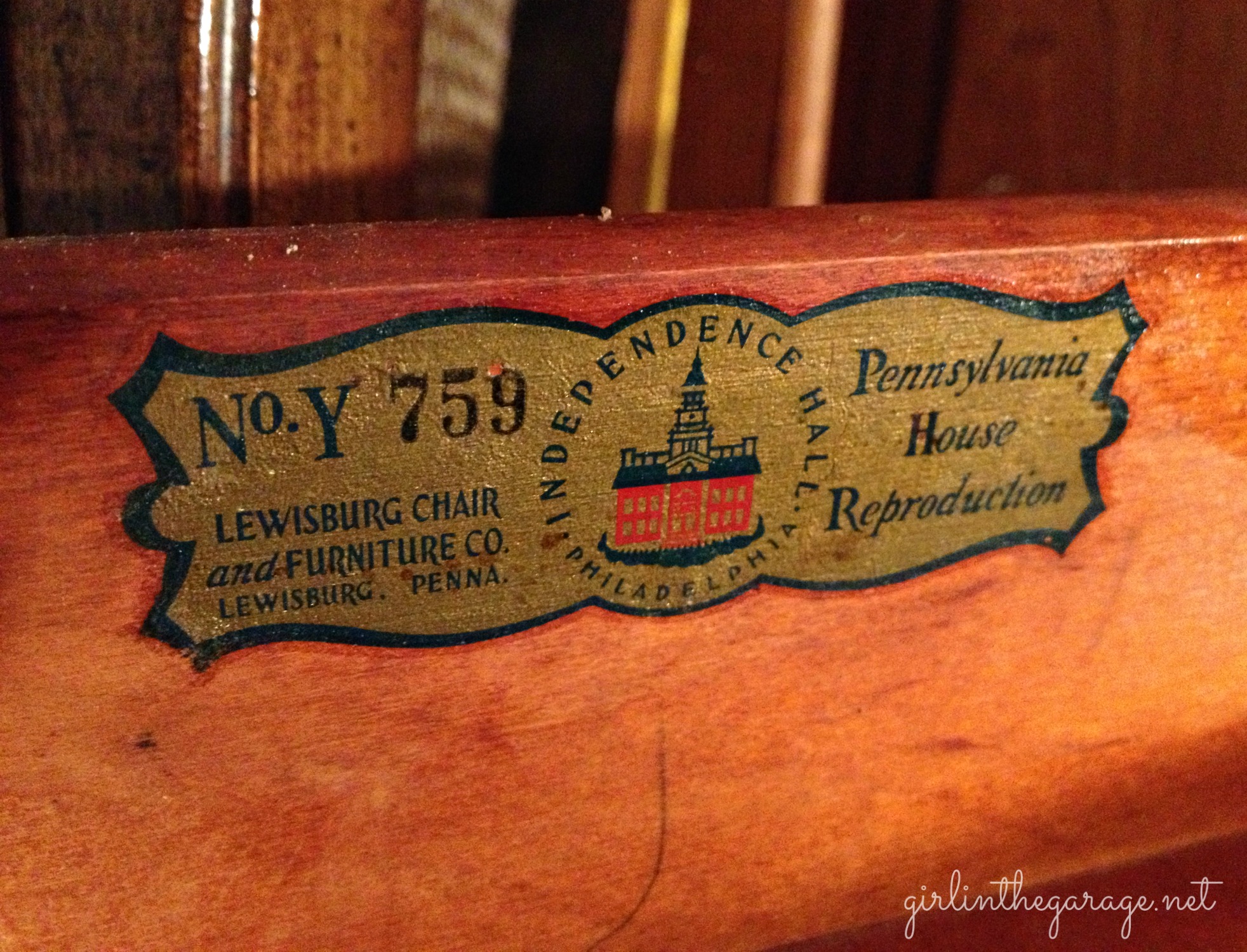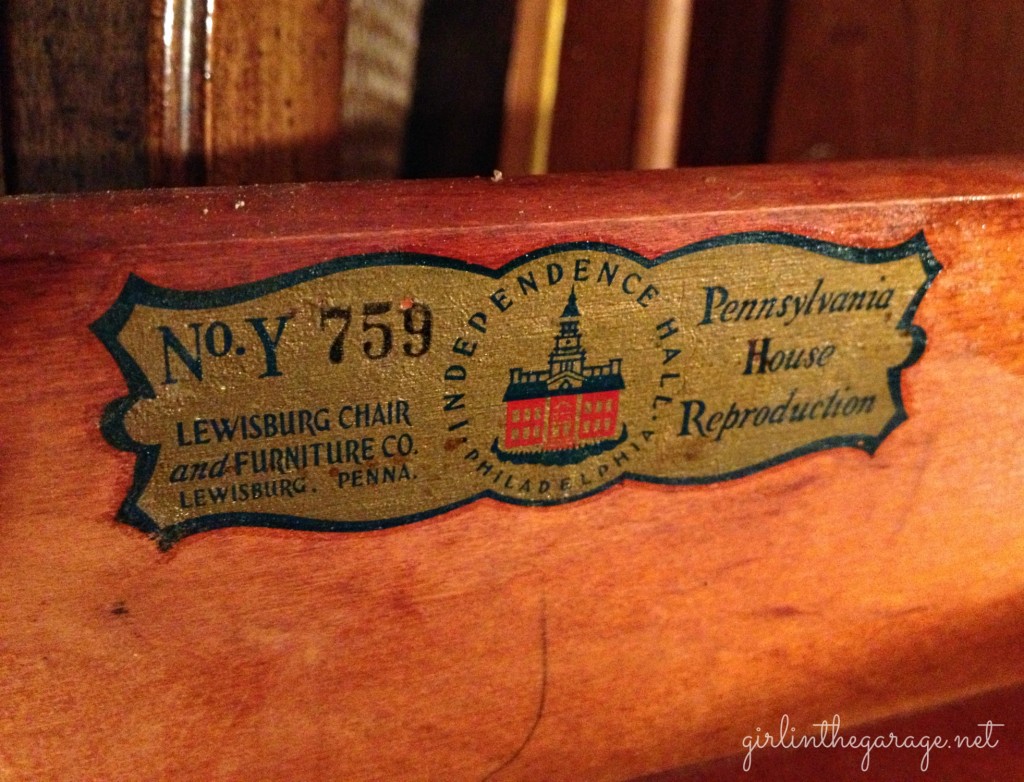 I sanded the buffet well and chose a paint color that would lighten it up – Valspar's Sunset Nude (it looks a little white in the pics but it's really a light cream).  Here it is after the first coat of paint: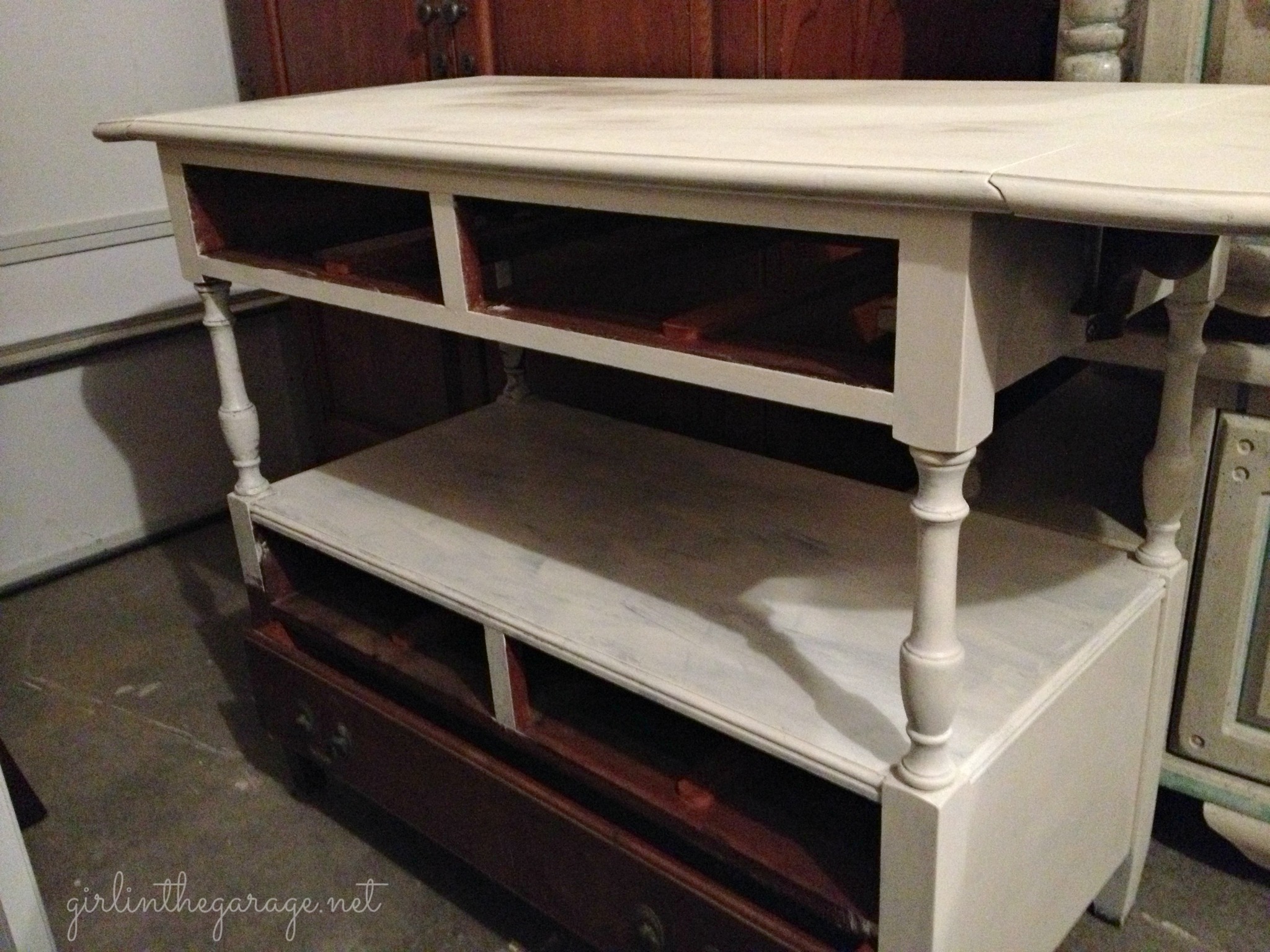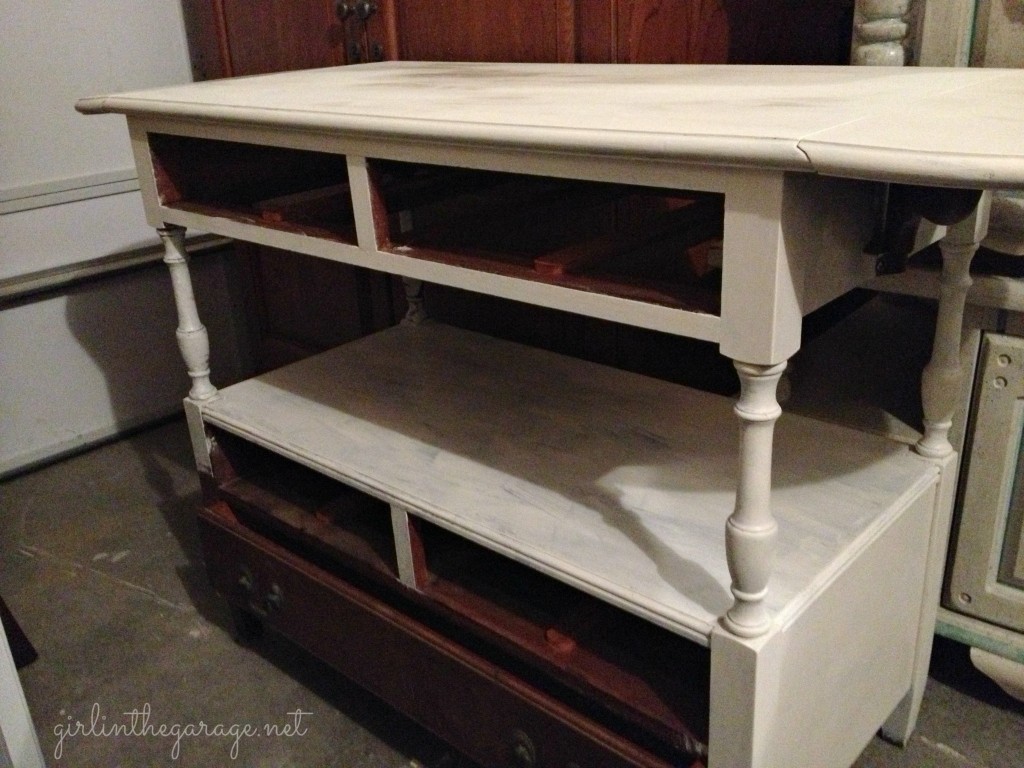 I think I applied about 3 coats total, because I wanted a crisp color.  Then I distressed very lightly on some of the edges.
The handles were disgusting.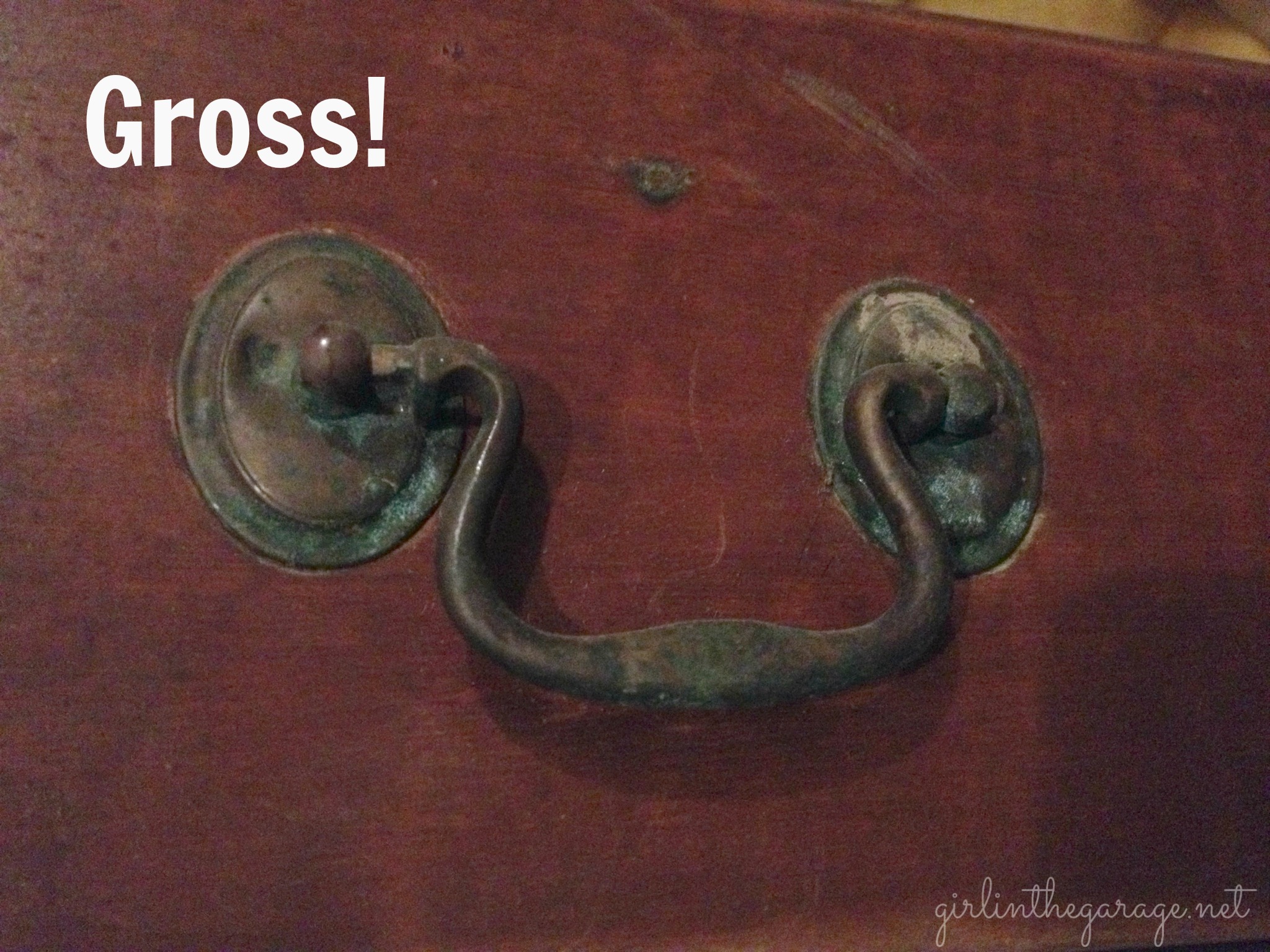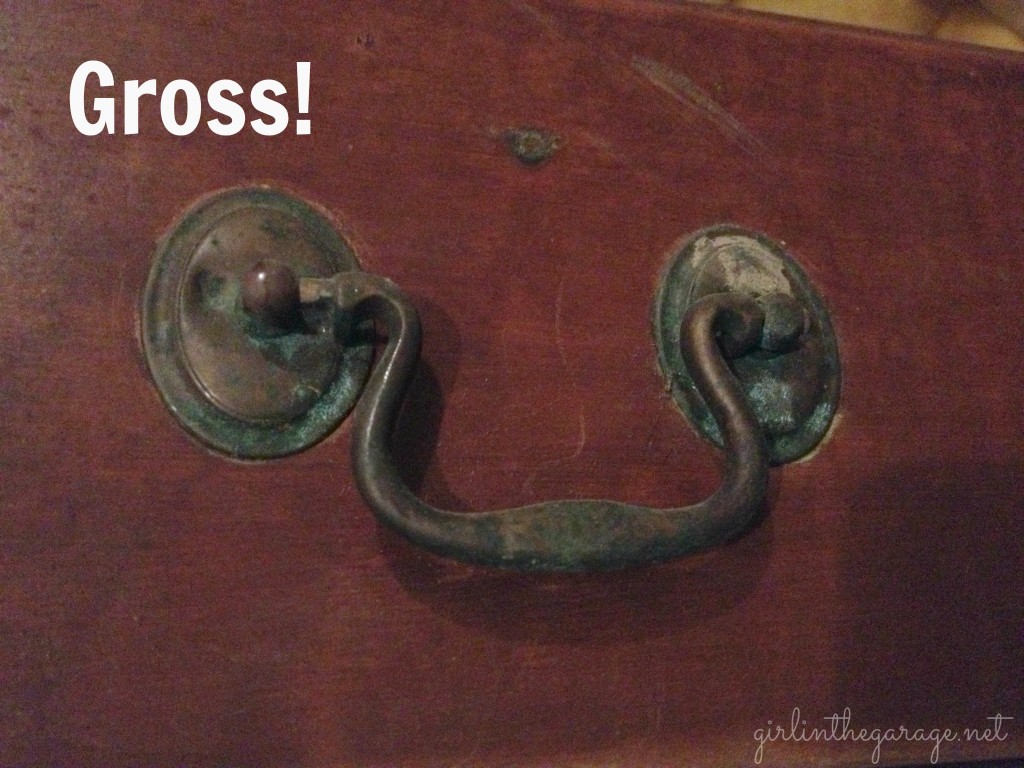 My mom always seems to have the right thing that I need…  she pulled this cleaner out of a cabinet and after lots of scrubbing and rubbing – we found gold!   SOOO much prettier.  You can purchase Revere cleaner HERE
.  I always try to keep the original hardware on a vintage piece if I can get it cleaned up nicely.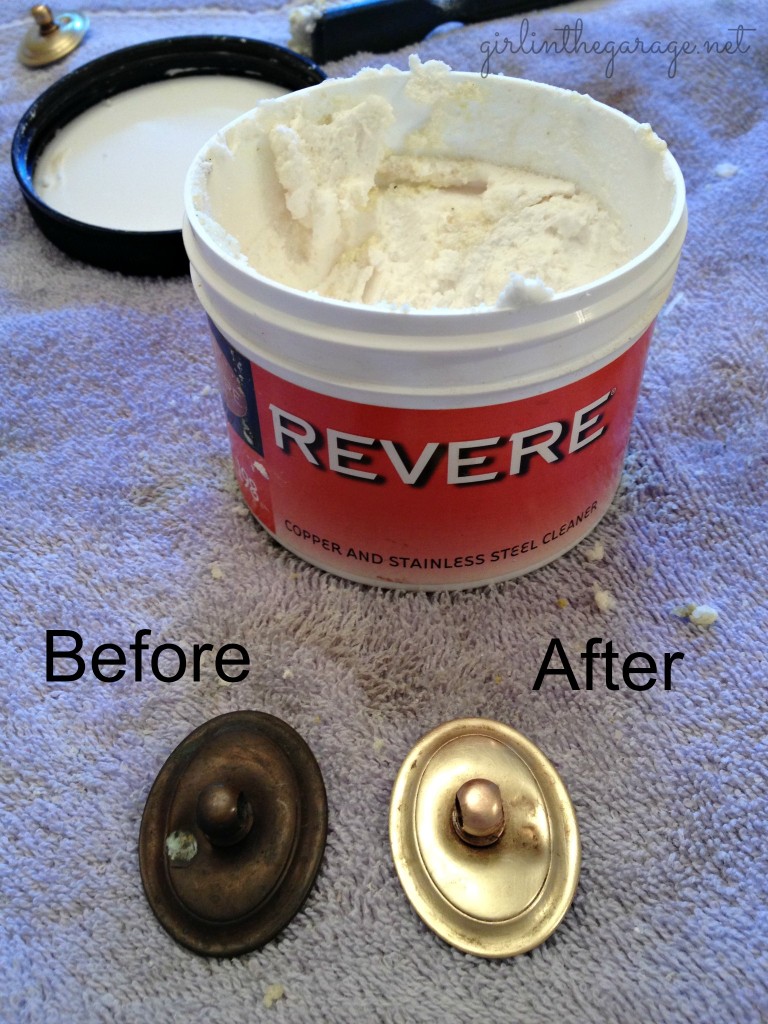 I finished the piece with a few coats of matte poly.  I didn't need to paint the insides of the drawers this time because the interior wood was in really good shape.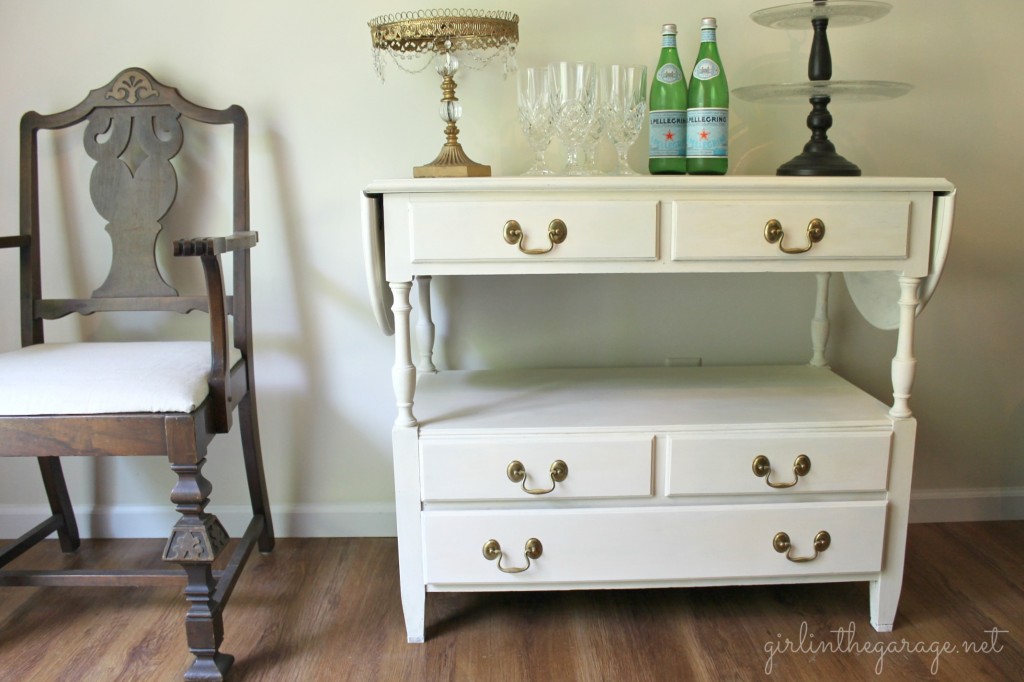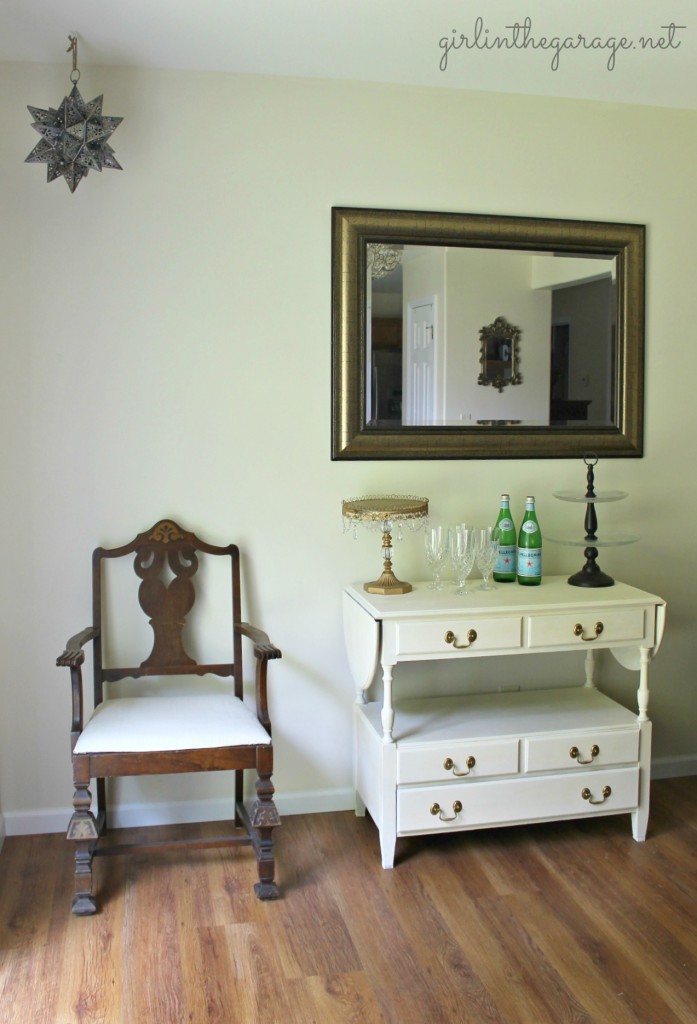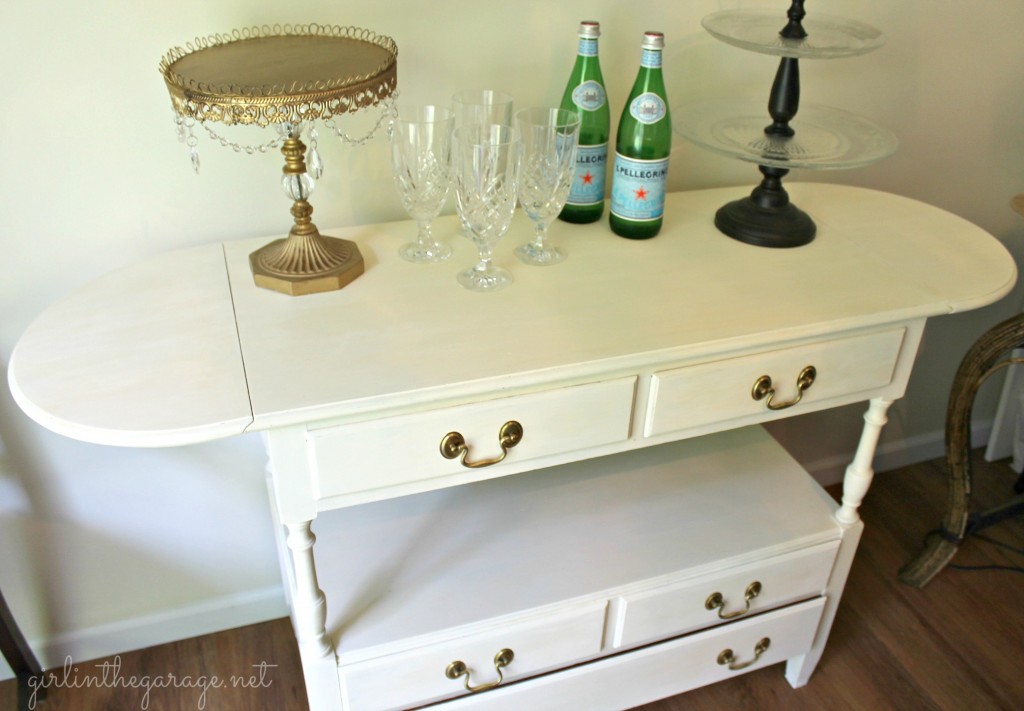 Who's ready for a party?!    😉
This piece is currently for sale… although I think it looks really good in my dining area!
Jen
Miss any of my recent posts?  Catch up here:
Making Crepes at Flip Crepes in Chicago
A Love Story: 7 Year Anniversary
14 Creative Crafts to Try This Summer