Things are finally warming up here (well 30 degrees is definitely warmer than -10!) and I've been working on a few new projects that I'm excited to share with you guys over the next couple weeks.  Today I have a French chair makeover to show you, and this is one of those pieces that was really hard for me to say goodbye to!  I just love the soft romantic look of it.
I found this at the thrift store on 50% off day.  I love when that happens!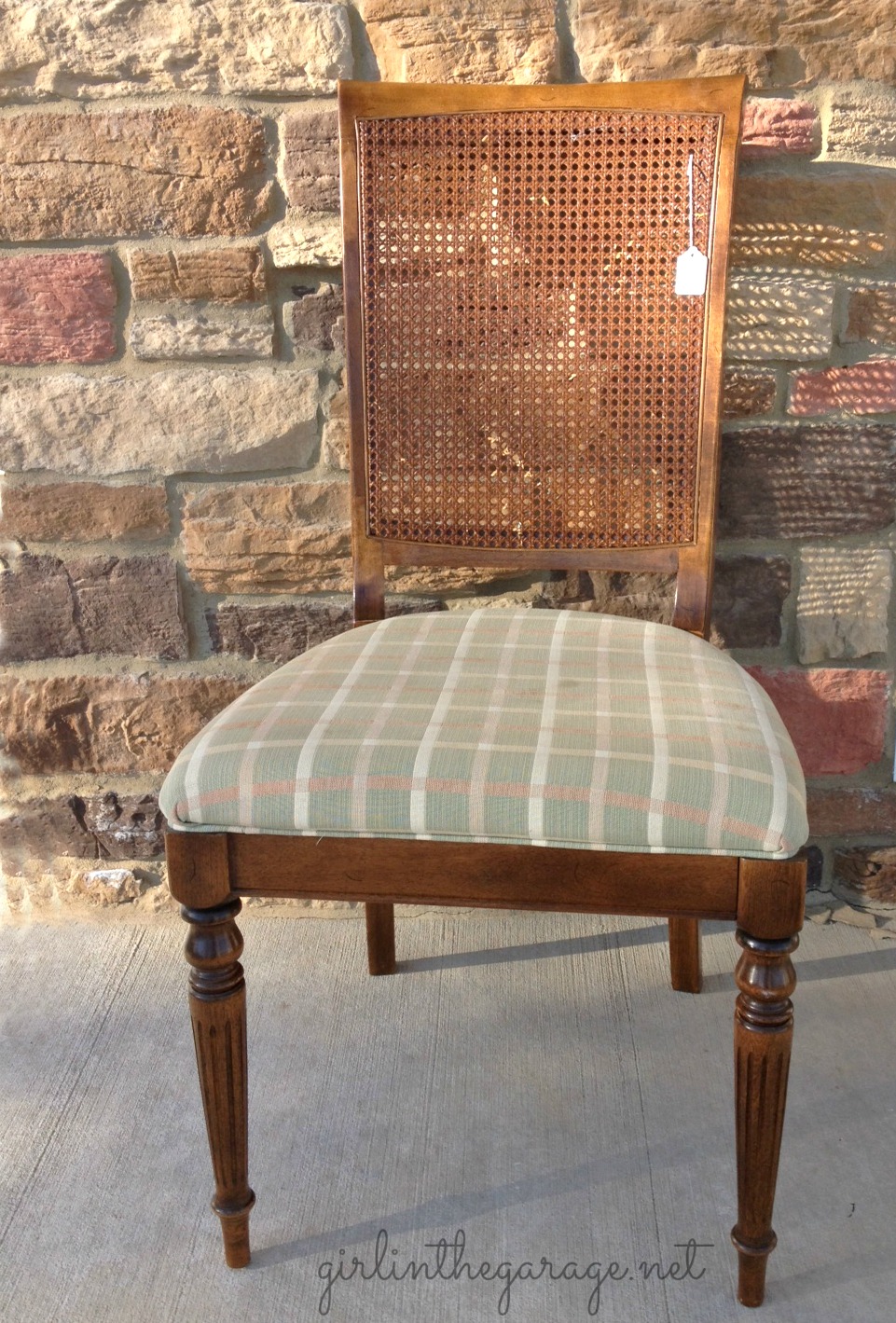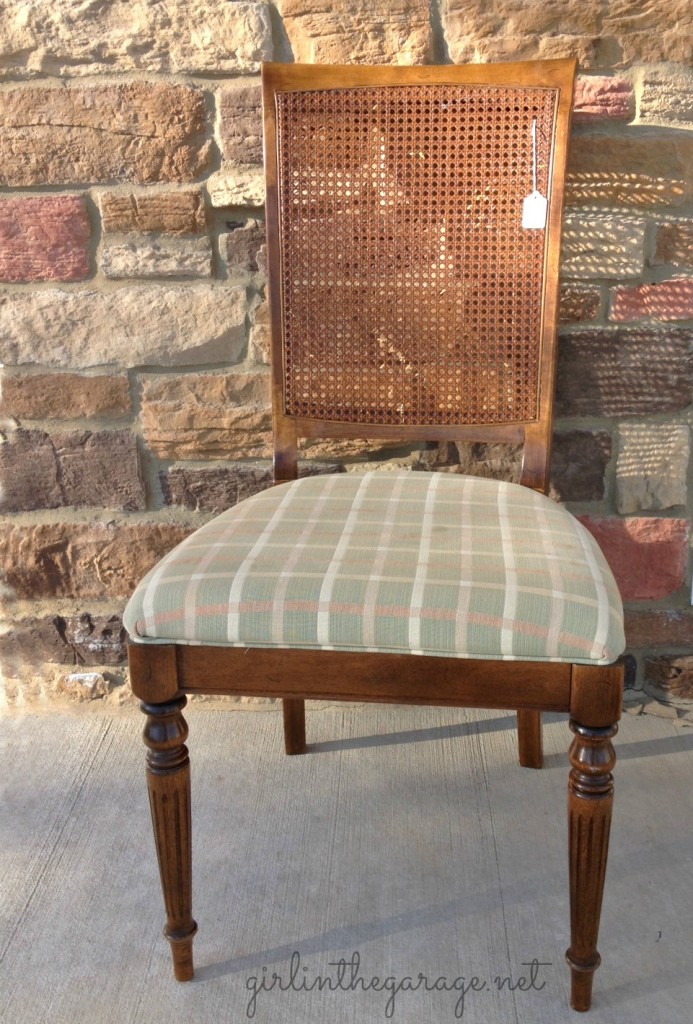 This cane back chair deserved an elegant makeover, so of course I chose a French theme.  😉  (I kind of have a French obsession since I've been fortunate to visit there twice.)  I found the perfect fabric at Hobby Lobby.  I centered it over the seat and cut it, leaving several extra inches around the sides.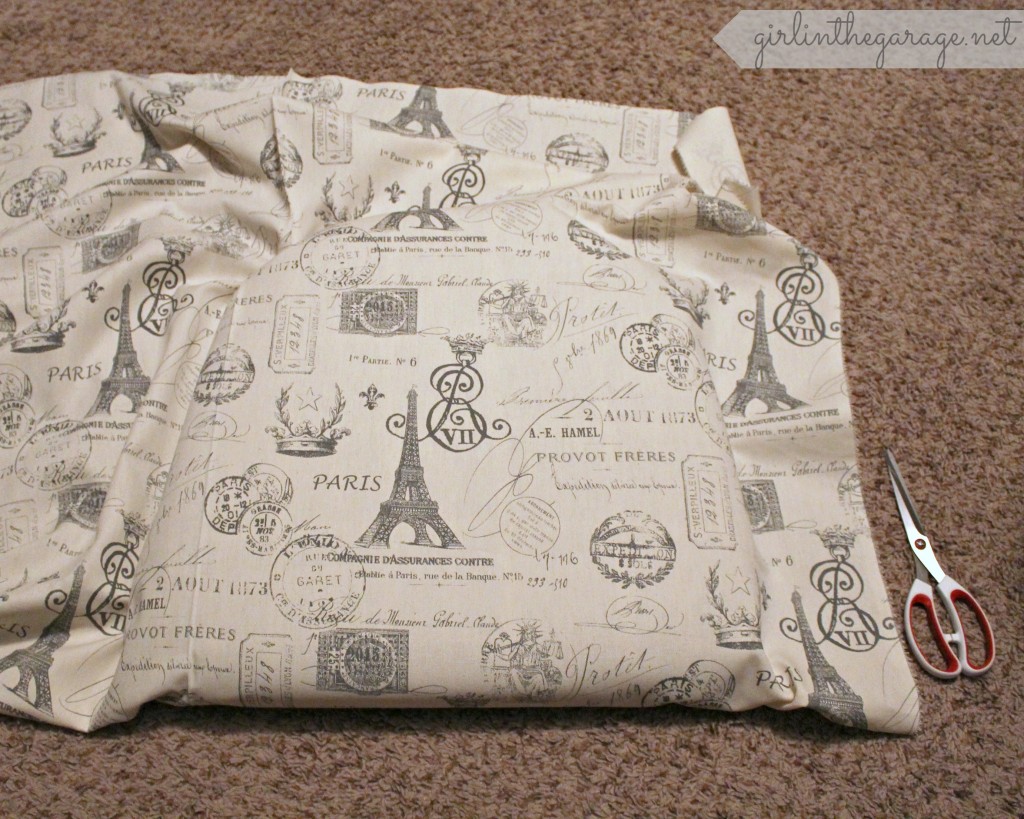 Then I flipped it over and folded the fabric back before stapling, making sure not to cover the screw holes.  (See this tutorial for another in-depth chair reupholster makeover.)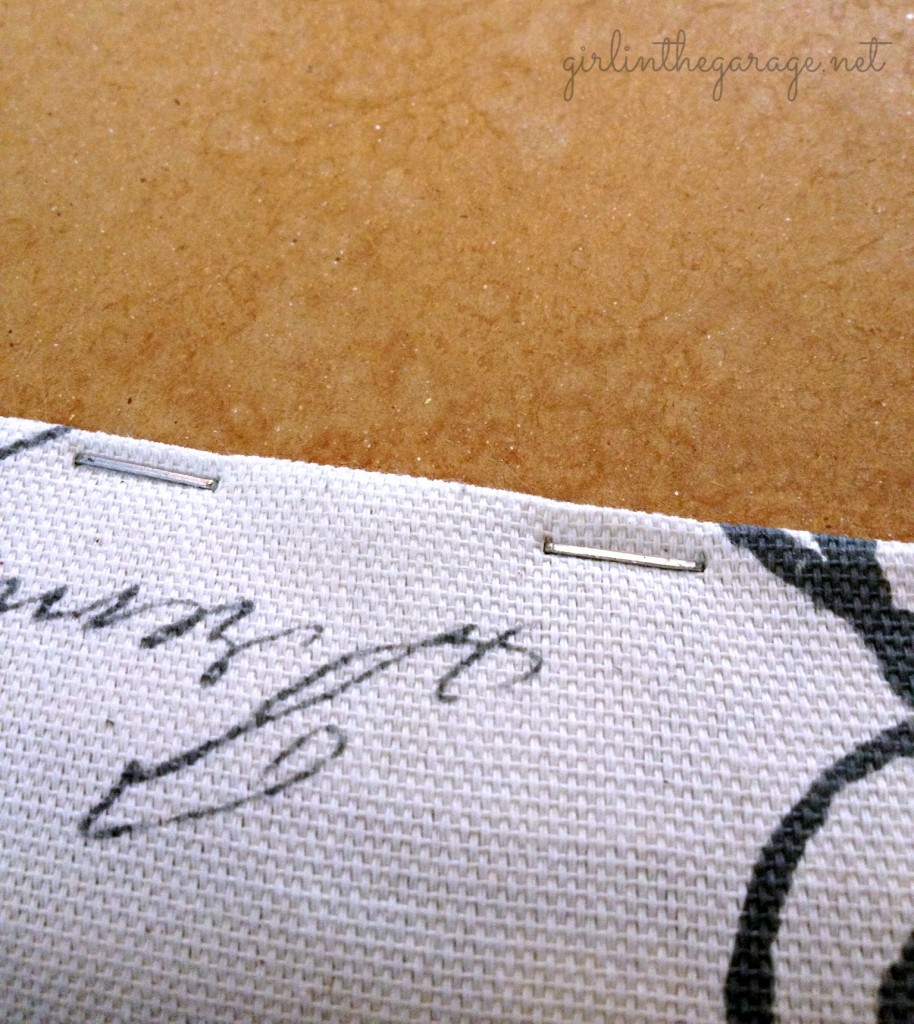 Don't forget to pull the fabric tight across when you're stapling.  Here's the finished seat: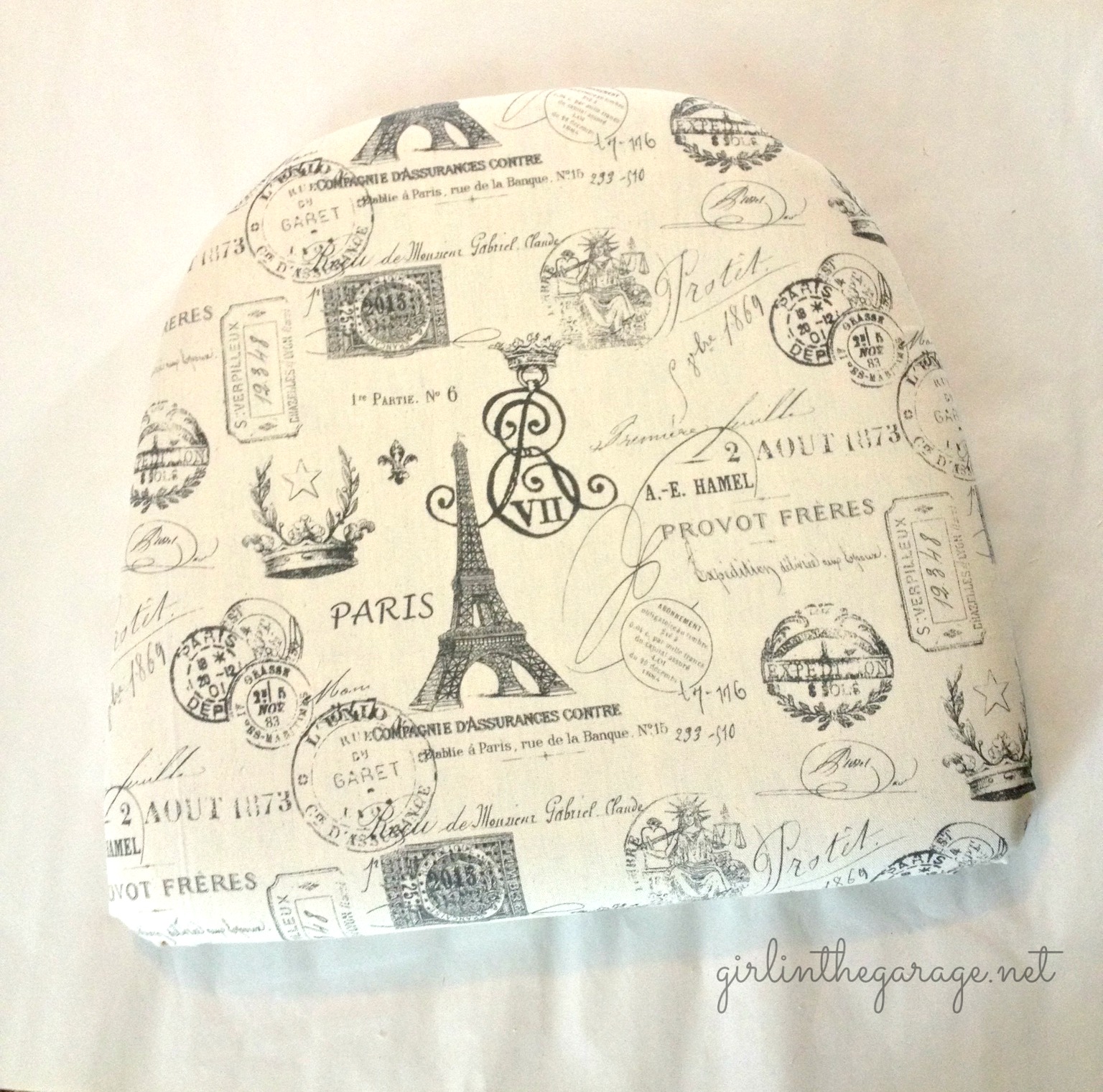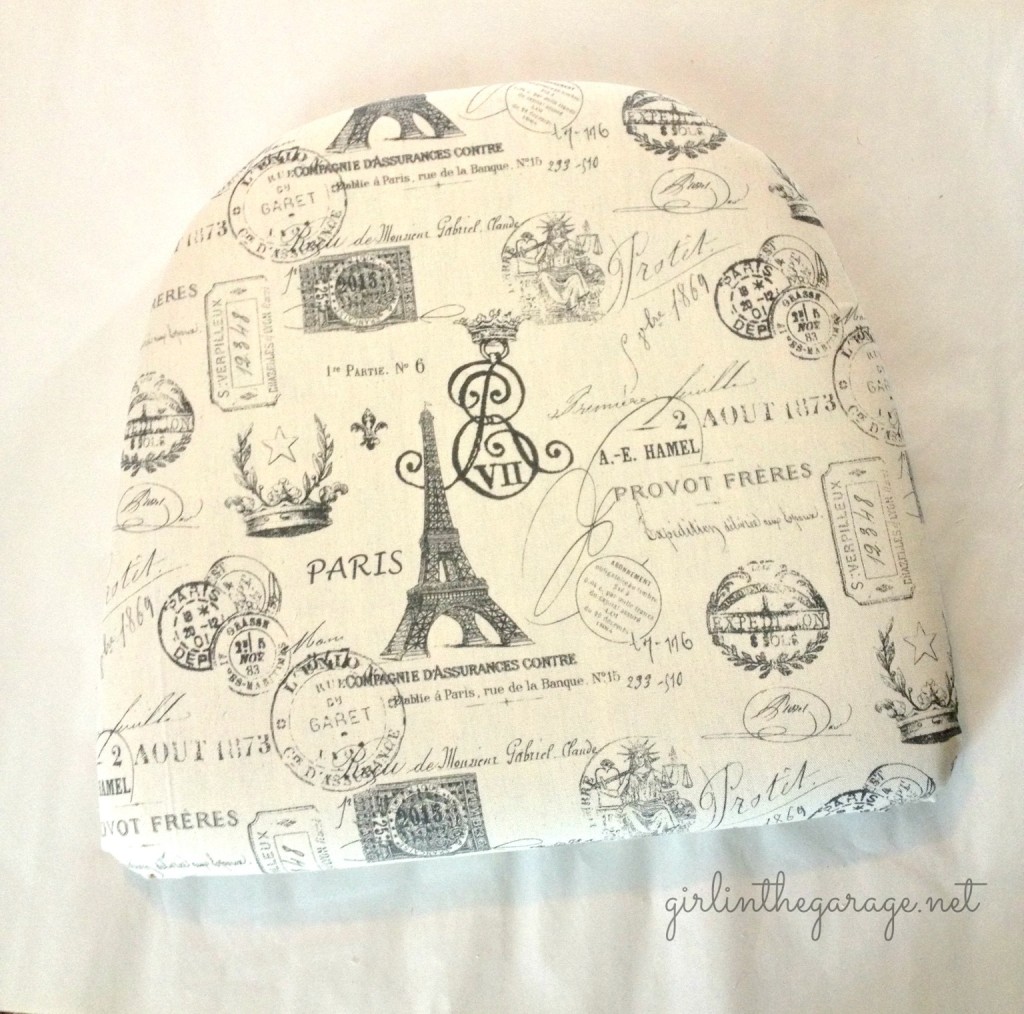 I already had some Annie Sloan Chalk Paint® and wax on hand – appropriately the color is called Paris Grey.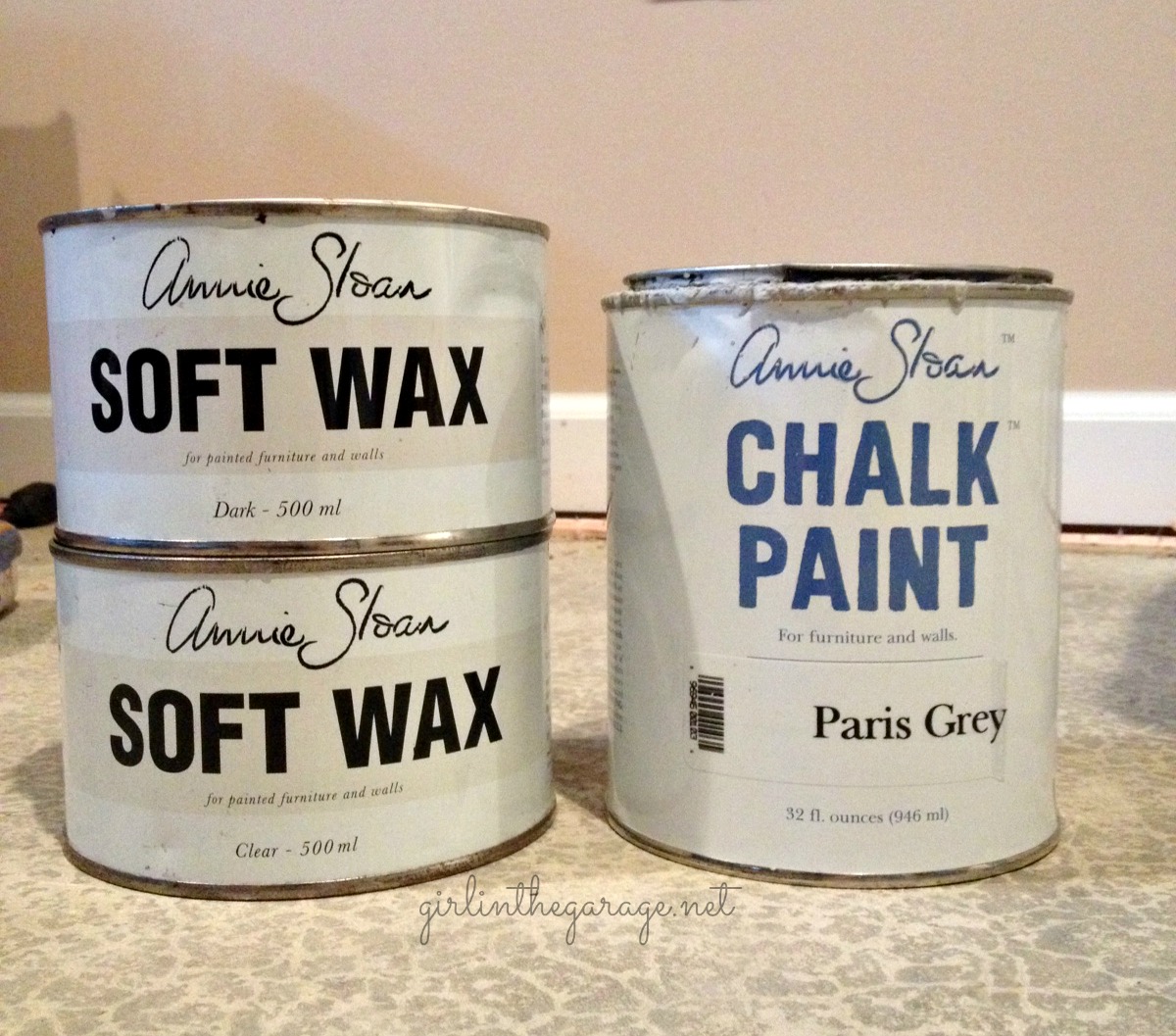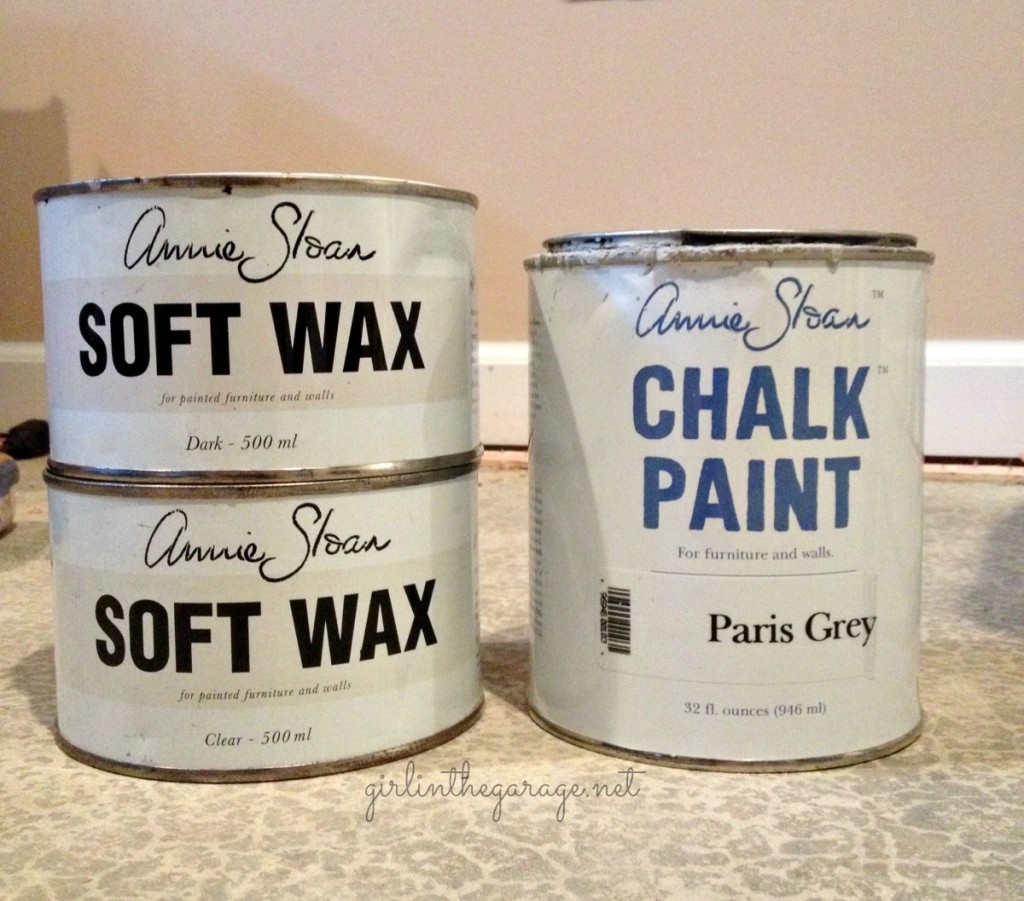 I gave the chair a couple coats of paint and it was looking pretty crisp.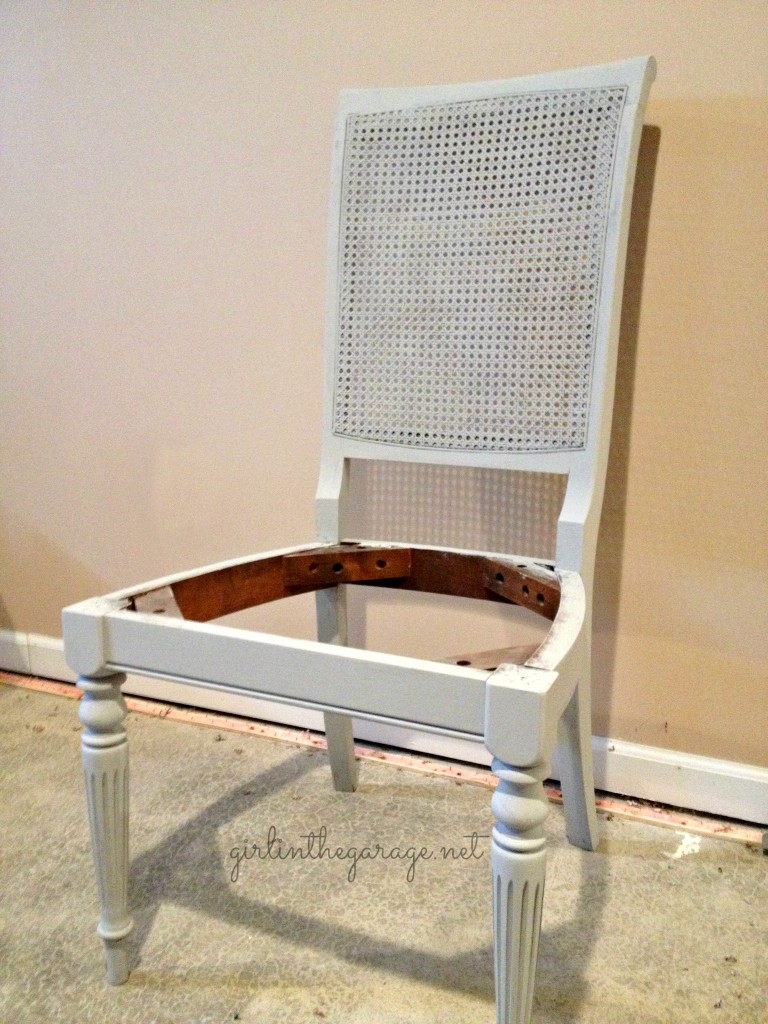 To give it a more vintage look, I aged the chair by using both clear and dark wax.  (Here is my tutorial for how to give furniture an aged look.)  Then I screwed the seat back on and voila – a French masterpiece.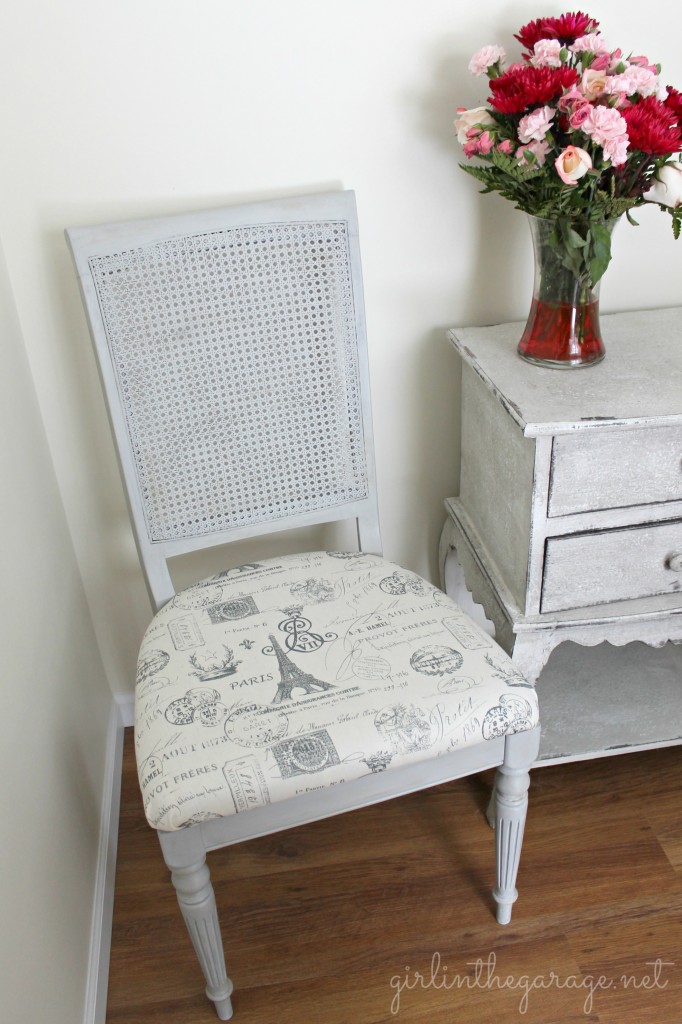 Here is a closer look at how I aged the chair in certain places.  It just makes it look more authentic now- like it has a long and exciting history to share.
My husband surprised me and had these flowers delivered when he was on a business trip.  (Thanks again honey!)  They're a gorgeous burst of color in these photos.
What do you think – too Frenchie, or just enough?
I love comments (and I never share your email address) –  so don't be shy!
Jen
You might also enjoy these makeovers: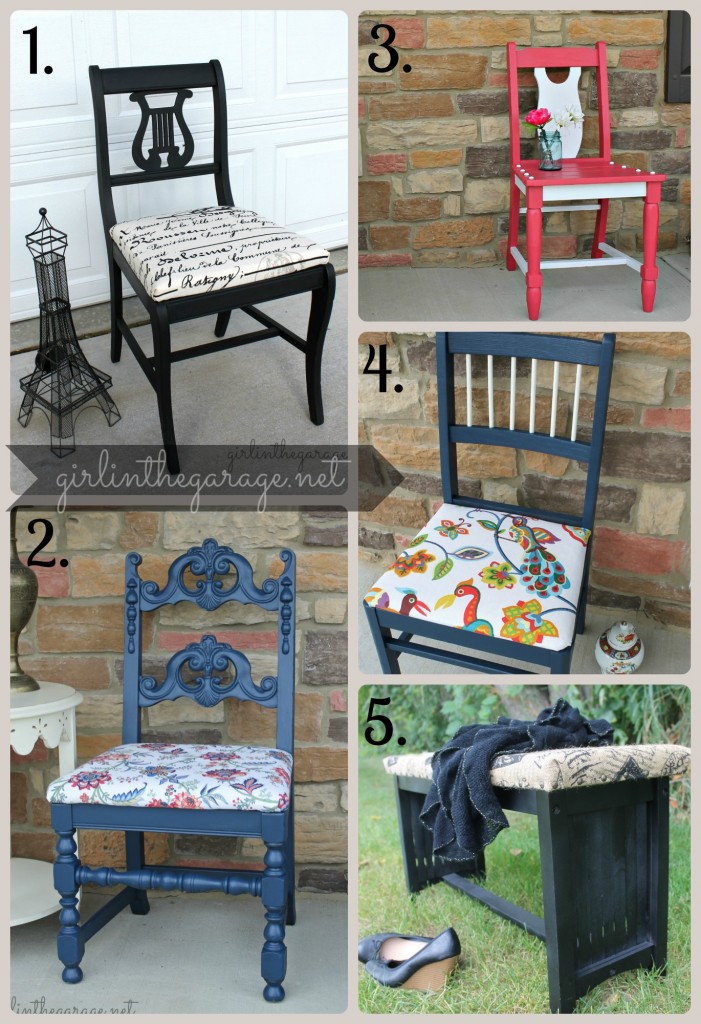 5.  French Bench