Hi friends, are you ready for Thanksgiving this week?  Are you doing any sprucing around the house for guests?  One way to quickly make a big difference is to give an old chair a makeover.  Some new paint, new fabric, and you've got a great "new" seat for someone to rest their bum.  Okay so it takes a little more work than that, but not much!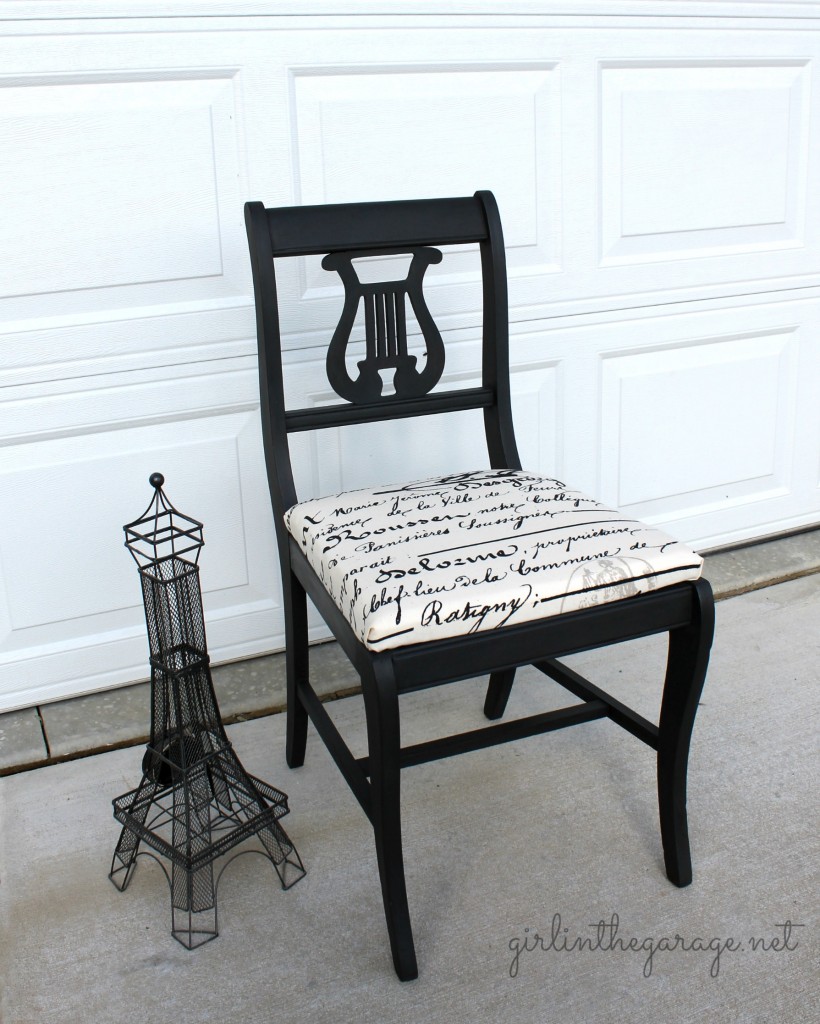 This is how this vintage lyre-back chair looked when I bought it at the thrift store: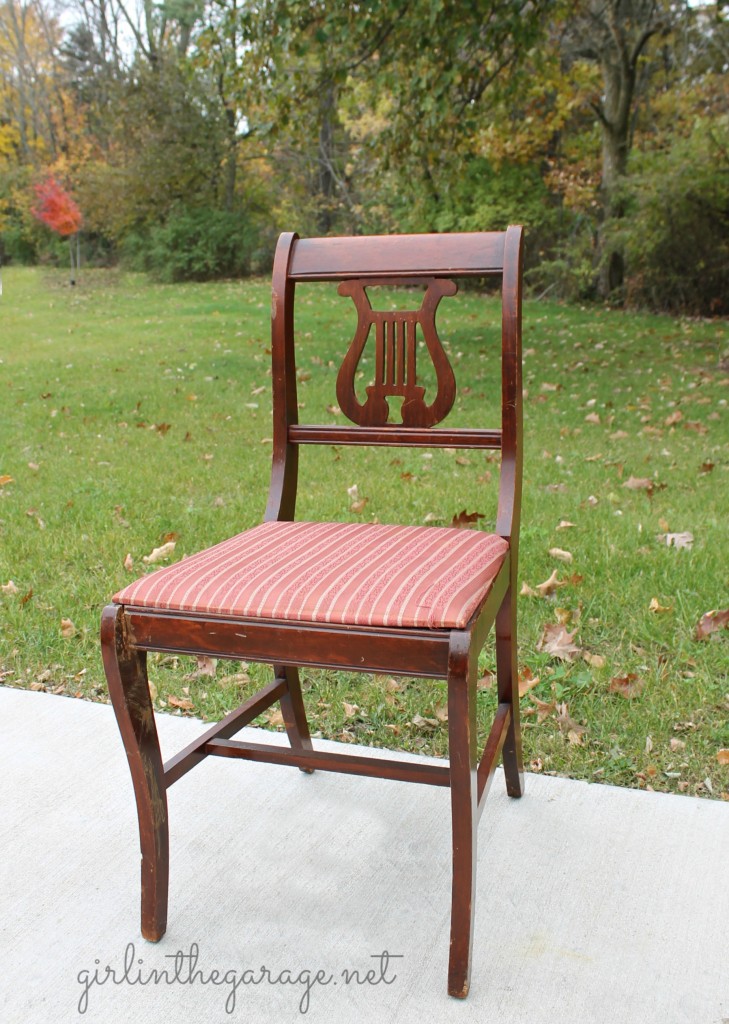 Here's what I did.
First I cleaned it up and unscrewed the seat.
Then I painted it with Annie Sloan Chalk Paint in Graphite (dark gray/black).
After the paint dried I waxed it with Annie Sloan clear wax and then dark wax.  (Read my tips for using Annie Sloan Chalk Paint and wax)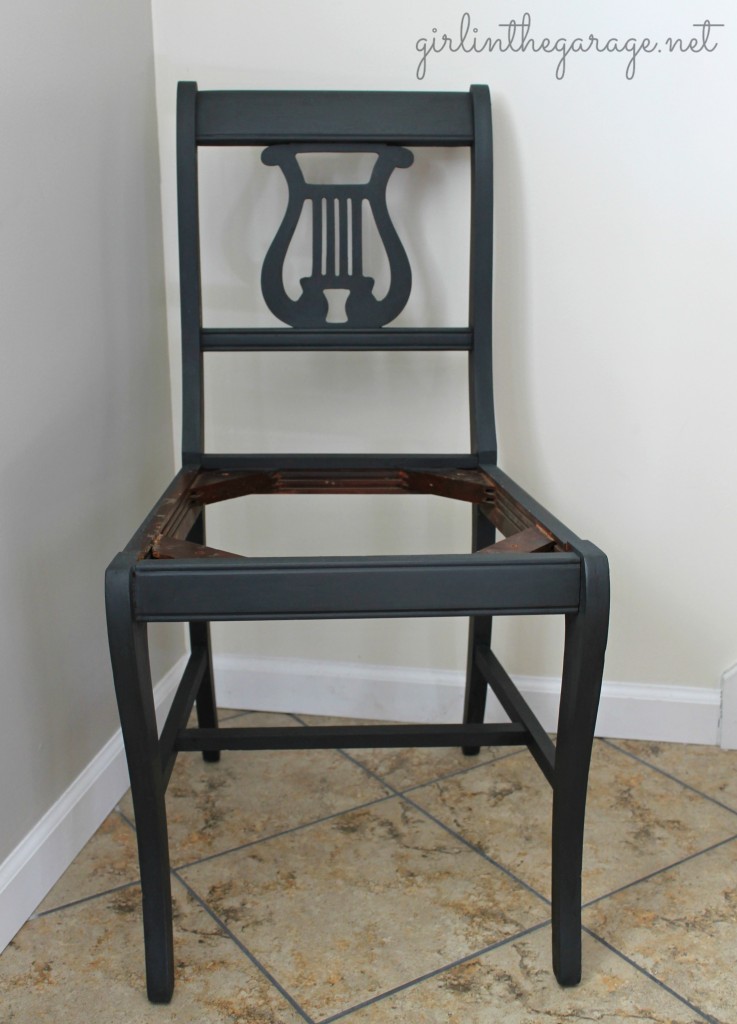 The seat had flattened over time so I decided to add some padding.  I headed over to Joann Fabric and bought one piece of foam for less than $5 after my coupon.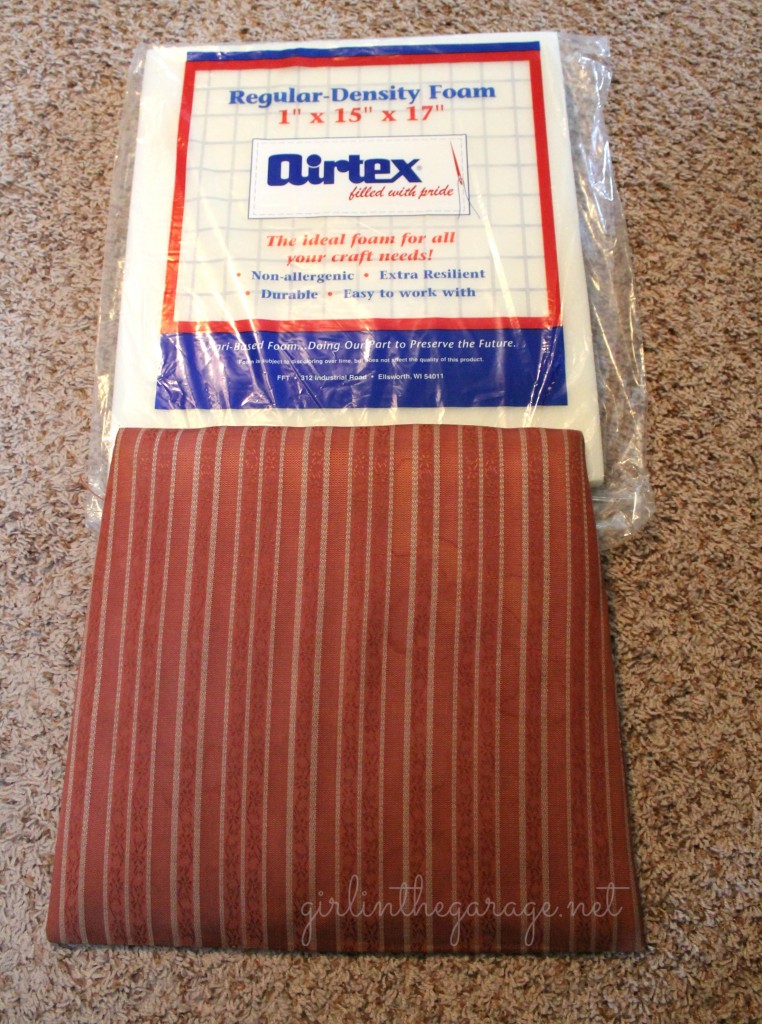 I laid the foam directly over the seat and cut the sides to mimic the shape.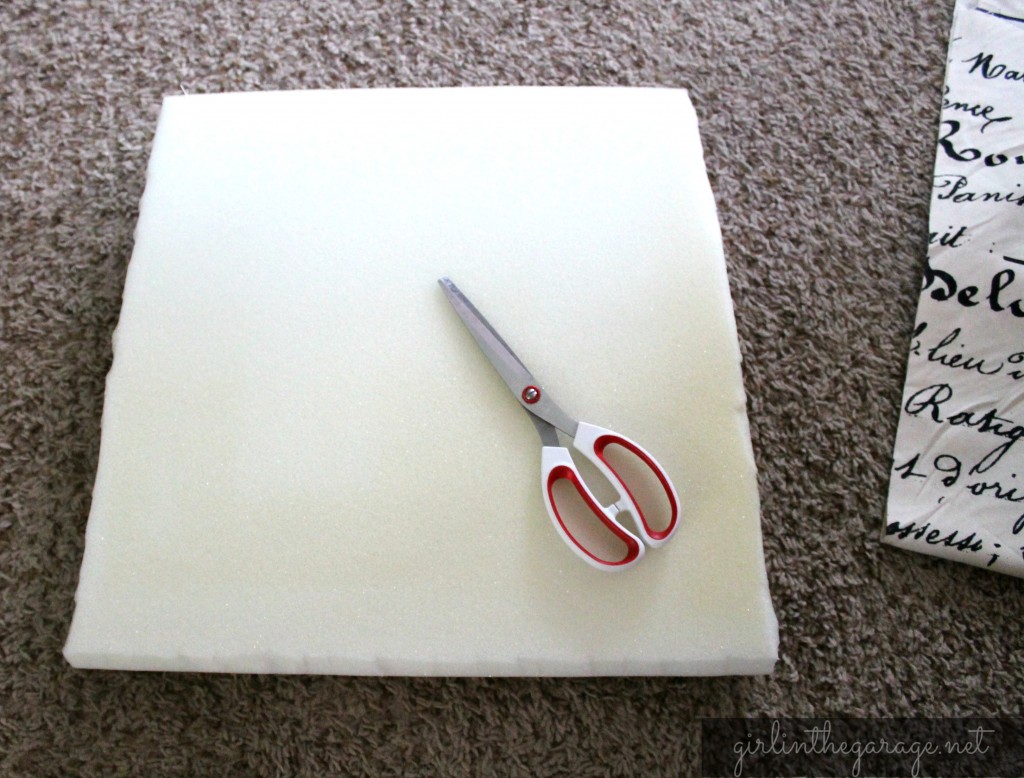 Then I laid the fabric (from Hobby Lobby) over the pad to determine which area I wanted visible.
I cut the fabric, leaving about 3-4 inches extra on the sides.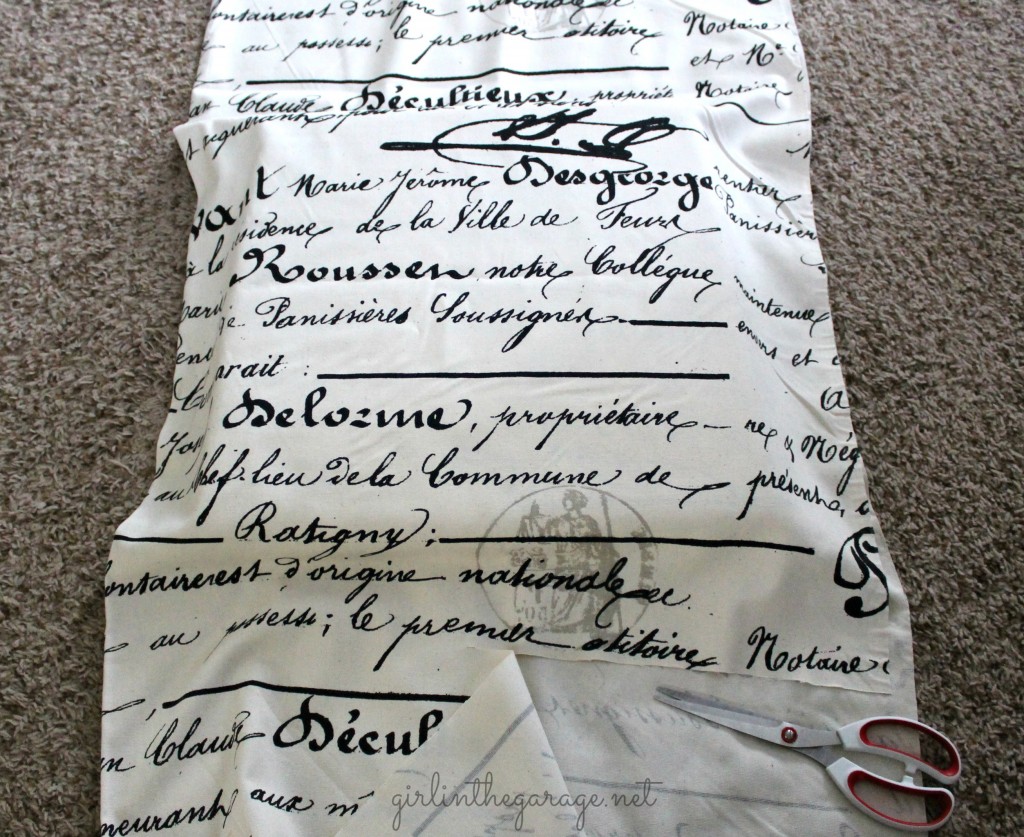 After ironing, I made sure the script was centered and flipped everything over.
I folded the edges before stapling to keep them from unraveling.  (I often have to hammer the staples in if they don't go all way in with the staple gun.)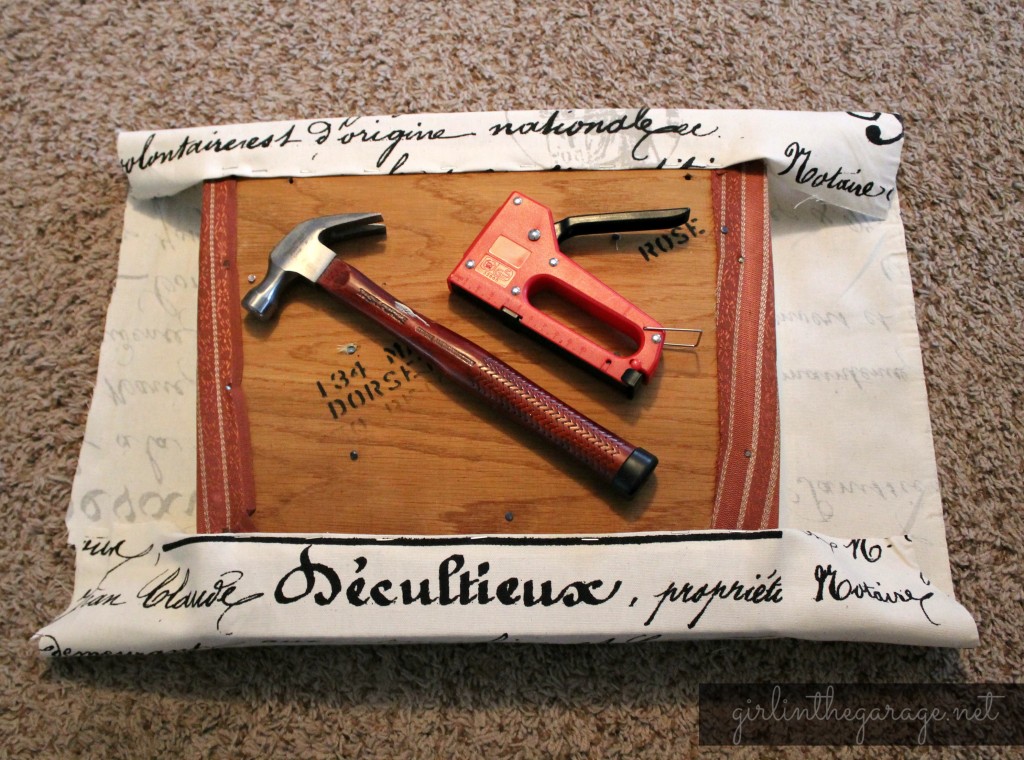 The corners were folded and stapled twice each to secure excess fabric.  As you can see, they don't have to be perfect or all exactly the same- just make sure the visible part of the corners look nice!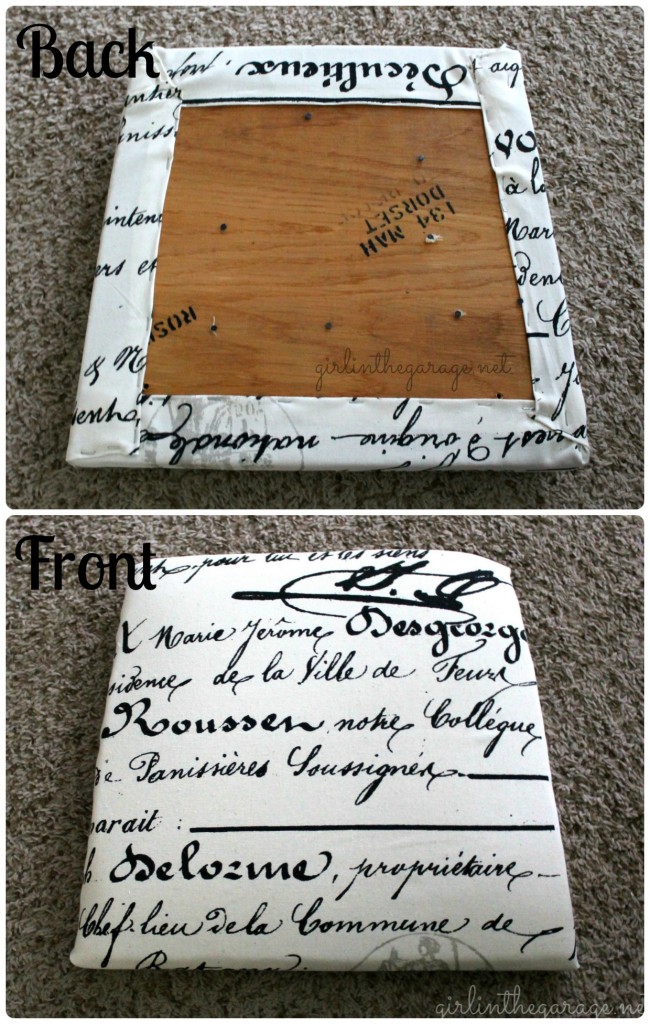 I screwed the seat back on and that's it – now the chair is tres chic and the seat is super comfy!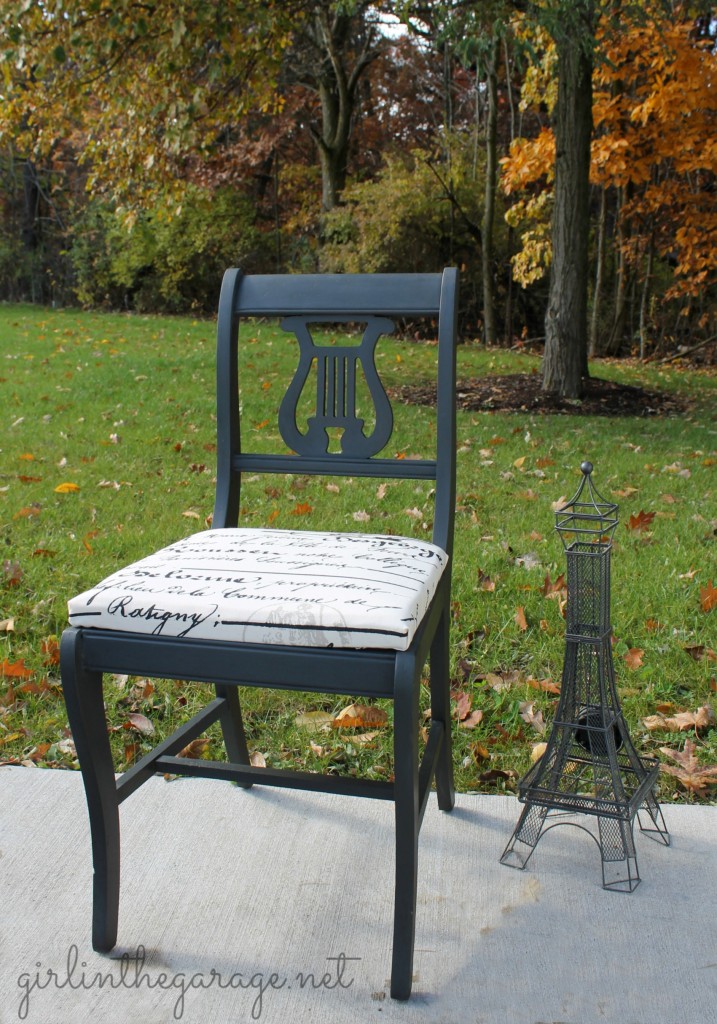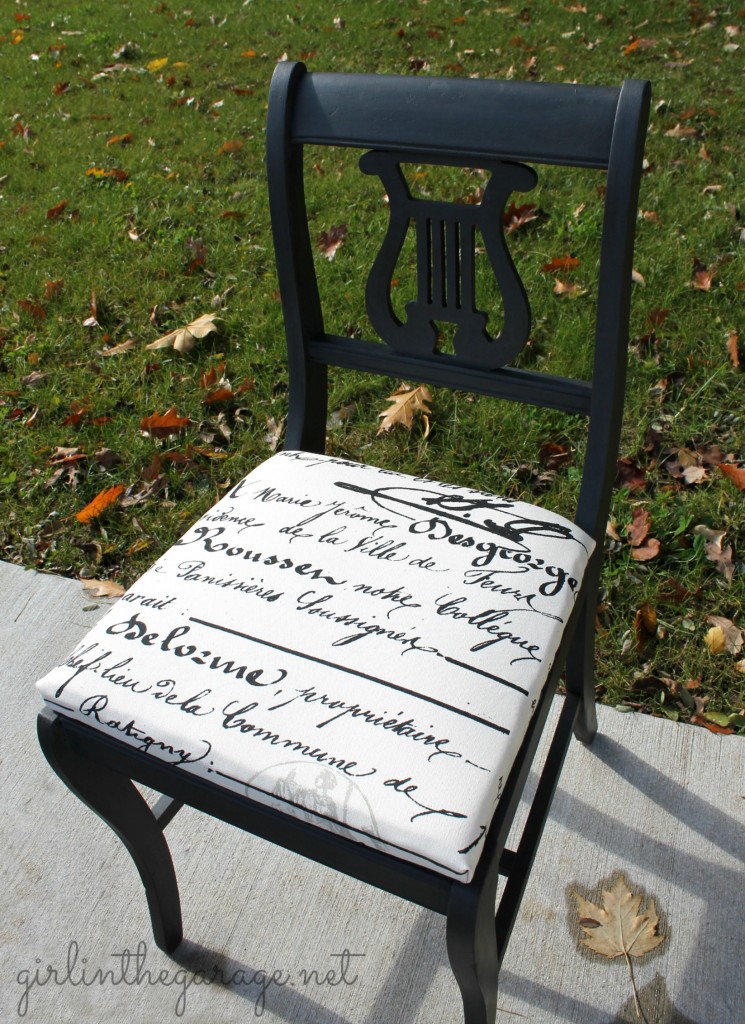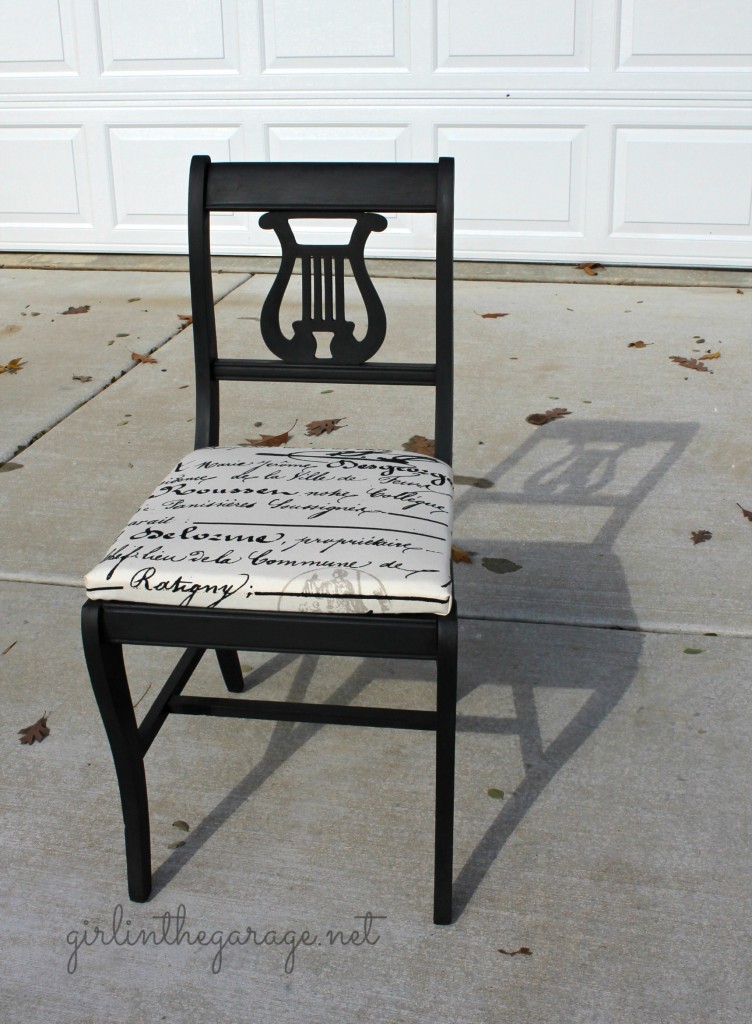 Making over a chair is fairly simple- some new paint and fabric can make it look completely different!
For more inspiration, I have several other chair makeovers in my Project Gallery.
If you're traveling this week, please be safe!
Jen
Recent Posts:
* Holiday Decorating with M&M's
* Bright and Colorful Chair Makeover