Welcome, friend! Today I'm participating in a Christmas Craft Showcase with a bunch of creative bloggers and I'm so excited to share my project with you guys!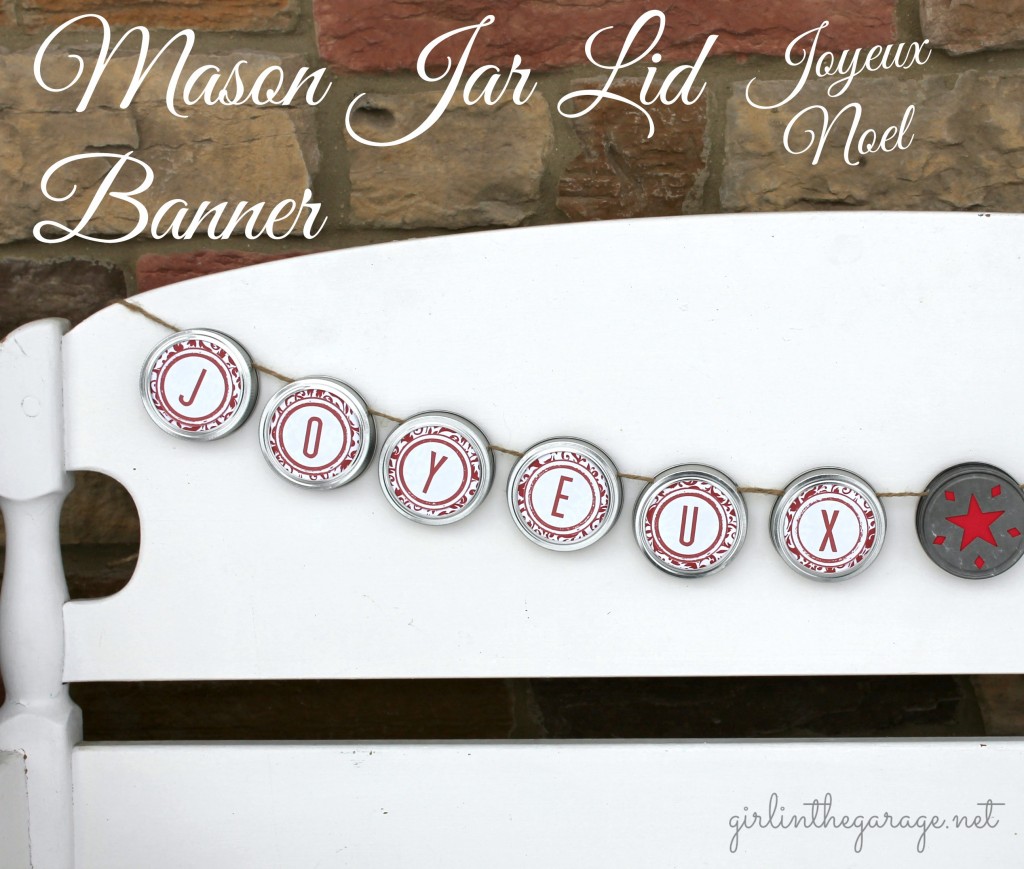 The idea for this started brewing a few months ago when I had the chance to review the fall issue of Celebrating Everyday Life with Jennifer Carroll. There was a Halloween banner made from mason jar lids and I instantly fell in love with it – see the photo and read my review HERE.
Here's how you can make your own mason jar lid Christmas banner.
Start with mason jar lids – you can buy a 12-pack at the store for a few dollars.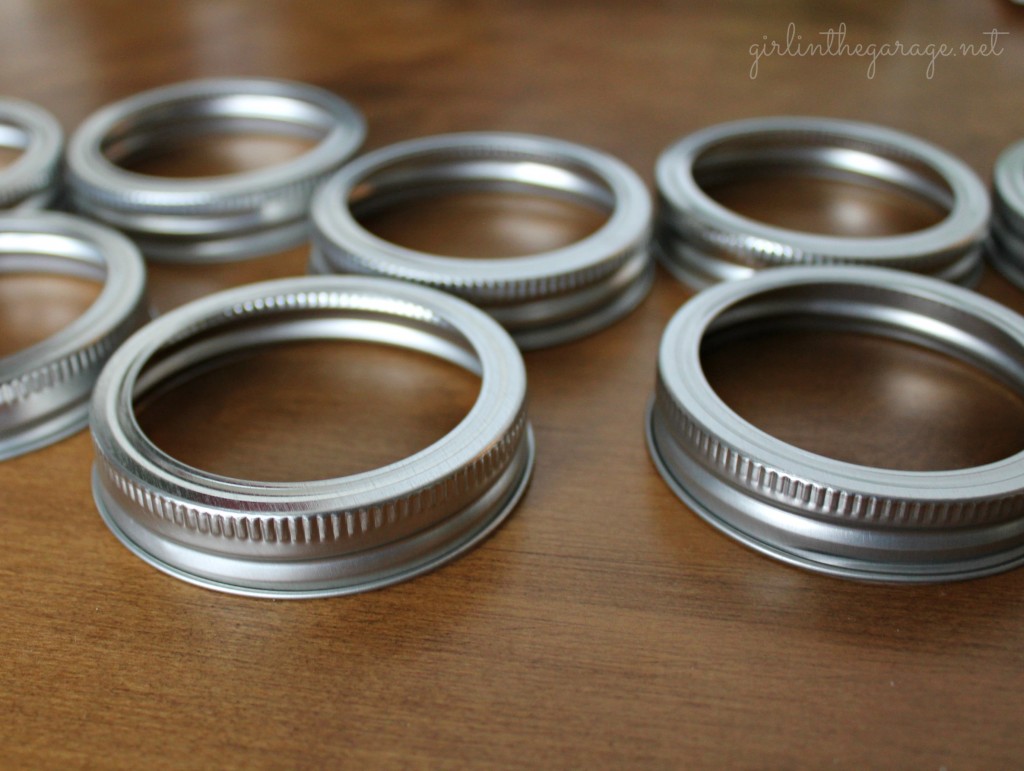 Then it gets a little tricky. Drill holes in your lids at about the 10:00 and 2:00 positions. I'm proud to say that I did all the drilling myself – with a little help from a hammer, nail, and goggles.
Then thread jute through a large yarn needle and through all the lids, leaving several extra inches on the ends.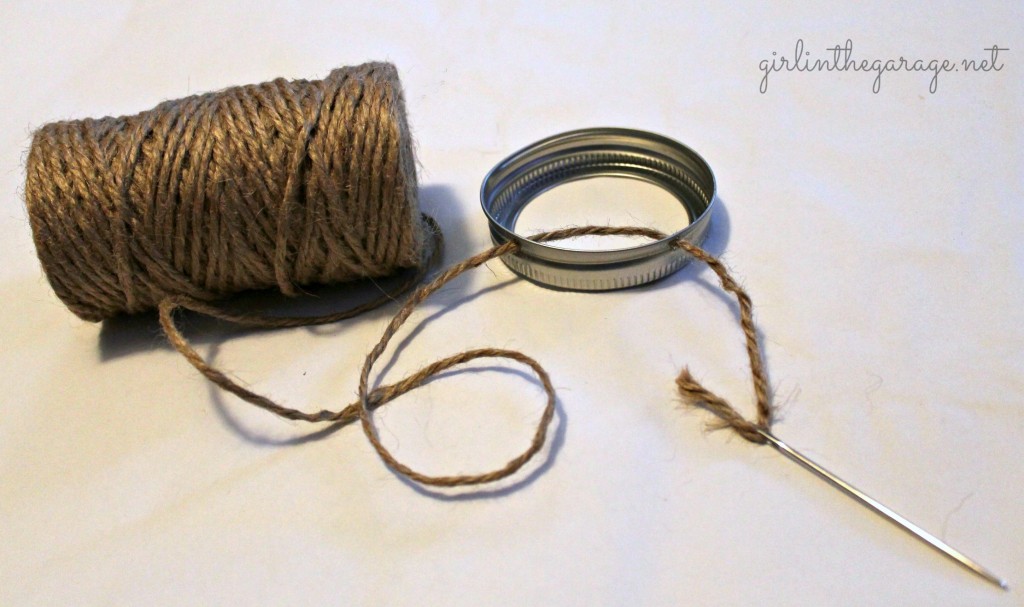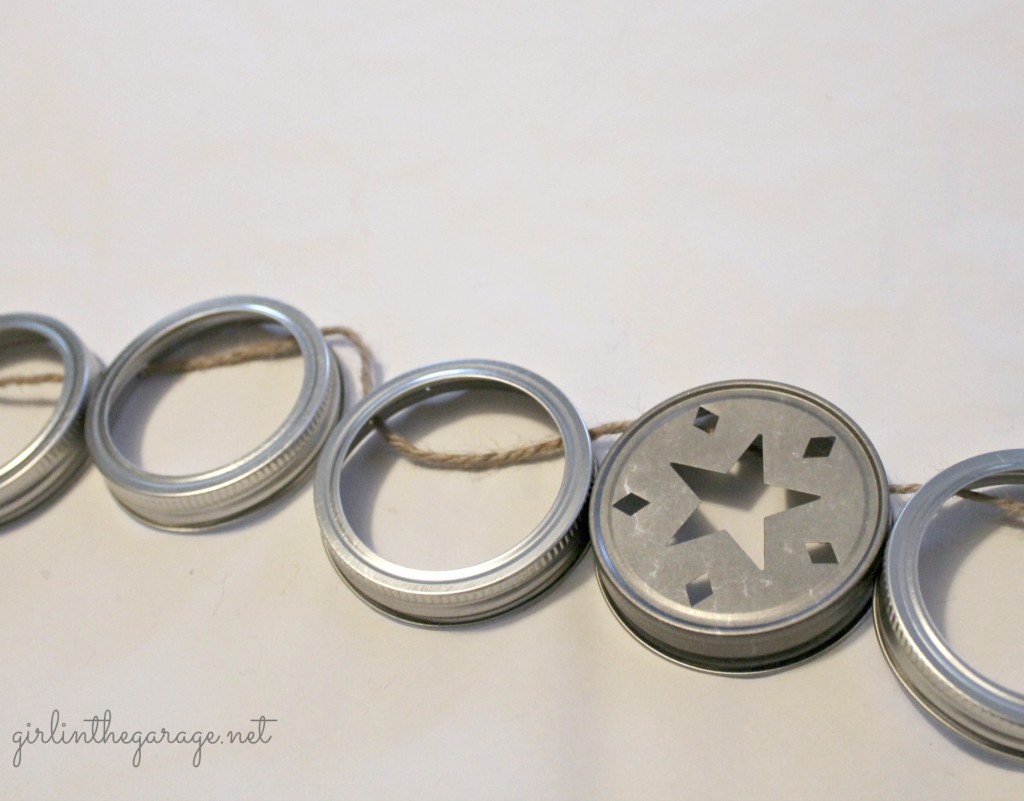 I went into PicMonkey (website for editing photos and creating graphics) and created an 8×10 design so it would be easy to print. I chose a font and typed JOYEUX NOEL ("Merry Christmas" in French) and then played with the color and size until they fit my design.
Click here to download the red JOYEUX NOEL letters (as seen below) for free: Joyeux-Noel-Banner-GITG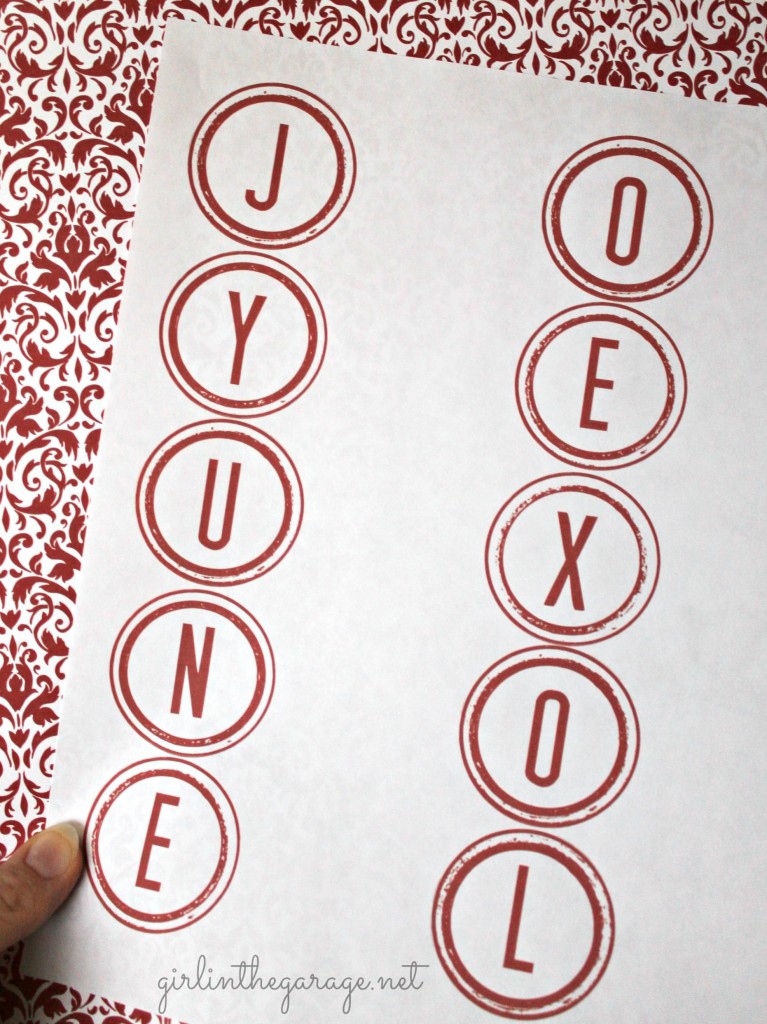 I traced circles from the lids onto a sheet of scrapbook paper and then cut around my letters, and taped them together. (I couldn't escape one fuzzy pic… that's what I get for finishing this project late at night!)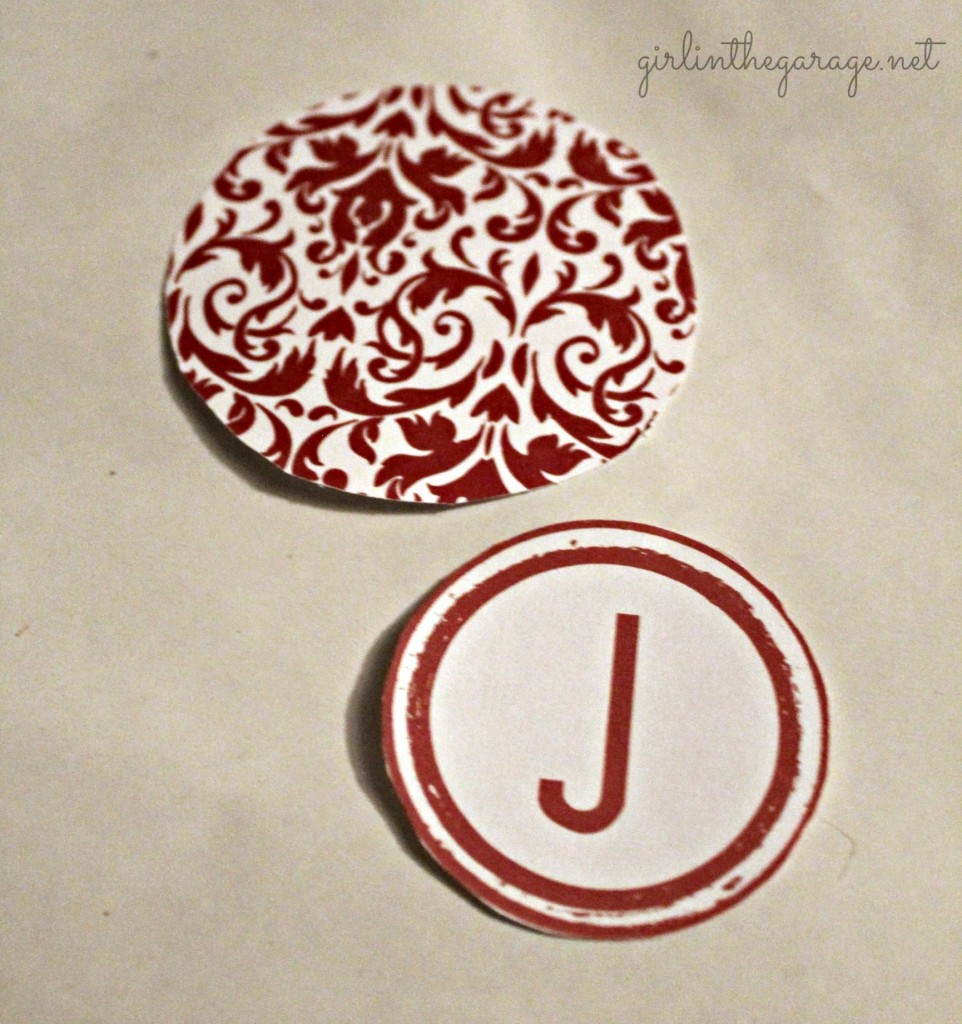 You may notice that I added a star lid with red paper between the words – I needed to separate them somehow. 😉
Each paper circle was taped inside a lid and here is the final product!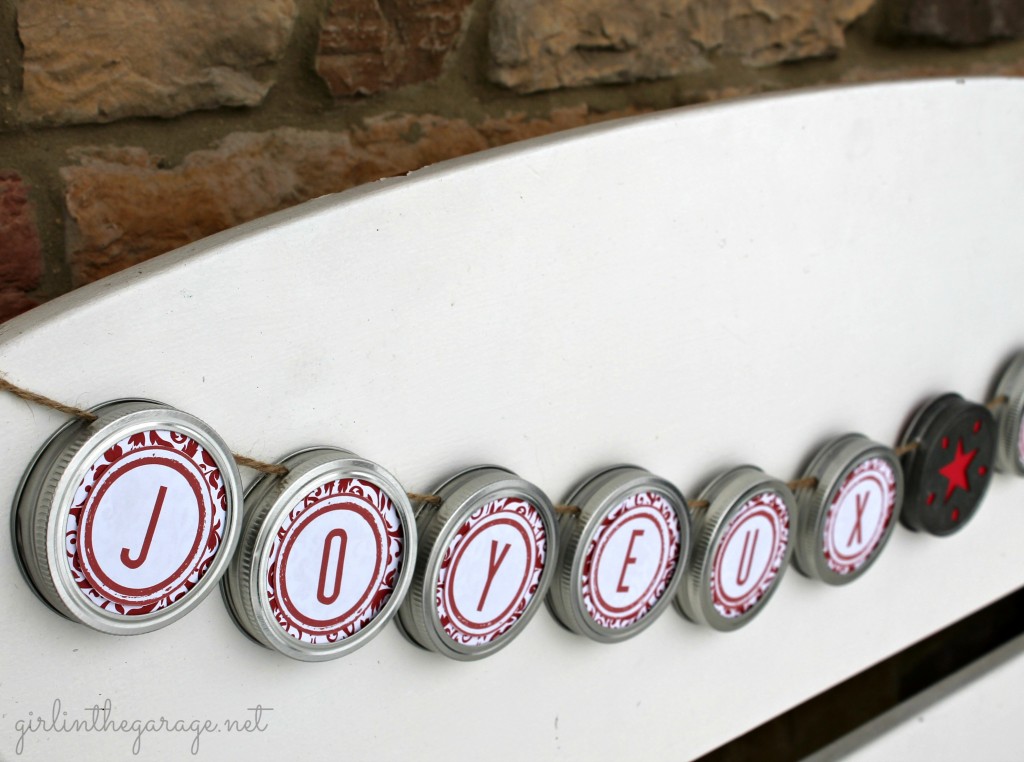 I really love how it turned out! And I think it looks great on my front porch for now… until winter gets a little more harsh.
Now you can visit the other bloggers on the tour to see what they've created!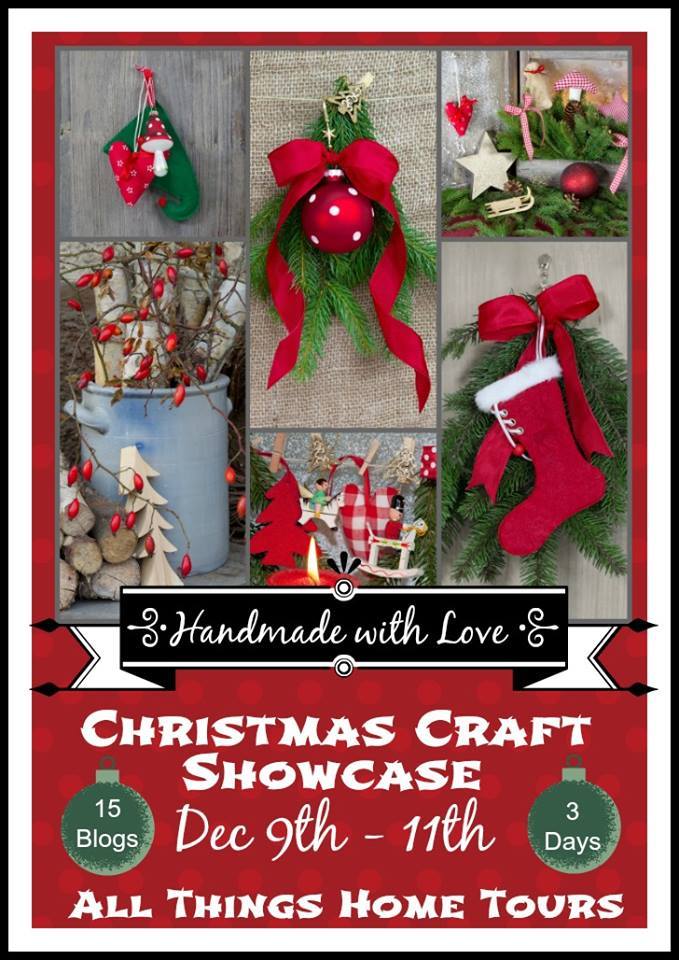 Monday:
Marty's Musings
Crafty Texas Girls
The Frugal Homemaker
Deja Vue Designs
House on the Way
Tuesday:
Worthing Court
Petticoat Junktion
Girl in the Garage 😉
My Soulful Home
Pet Scribbles
Wednesday:
The Everyday Home
Plum Doodles
Cupcakes and Crinoline
Create and Babble
Sweet Pea
And also – be sure to visit my Christmas Home Tour!
Happy Holidays to you! – Jen